Disclosure: This is part of a sponsored collaboration with Latina Mom Bloggers and Walgreens.  However, all opinions expressed are my own.
Although I am not one of those people who has all their Christmas gifts ready by the beginning of November I usually don't leave holiday shopping for the last minute either.  But somehow I always manage to forget a few people.  For example this year I just realized that there are only 3 days left of school and I have no gifts for my kid's teachers!  At first I was starting to freak out, wondering when I would have time to go shopping for Christmas gifts when I have so much going on and dreading those shopping malls swarming with people because it's too late to order anything online and then I remembered Walgreens! Just a few weeks ago Walgreens saved my life, you see I will not be able to make it home to Guatemala for the holidays but I wanted to send something special to my parents.  Suddenly a friend of mine who was traveling to Guatemala asked me if I wanted to send something back home to my parents.  But I needed to give it to him the next day!  What personal, amazing and special gift could I find for my parents in 24hrs?
Well it turns out that Walgreens has amazing photo gifts like photo books that are ready in the same day! Amazing!  So I compiled our best family pictures from this year, easily designed the photo books online and ordered it online.  The next day I picked the photo books and was able to send them to my parents.  I know they will love them, talk about a memorable and special gift and I still can believe how quickly these where ready and how affordable they where.
Walgreens is a real life saver, it's the ideal place to do some last minute shopping. Not only are you in and out in a matter of minutes but there are so many great options to choose from and I have a Walgreens that is open 24hrs just a few blocks from my home which means that I can run and get some last minute gifts even if it's late at night.
Something else that I love about Walgreens is that they have a great holiday gift guide chock-full of coupons and you save even more if you use your Balance Reward points. You can find great holiday gift ideas for everyone in your list with the help of their holiday gift finder.  Find great gifts on Walgreens.com and like Walgreens on Facebook to get their latest offers and gift ideas.
Aunque no soy una de esas personas que tiene sus regalos Navideños listos para principios de noviembre tampoco dejo las compras navideñas para ultima hora.  Pero de alguna forma siempre se me olvida alguien.  Este año me di cuenta que no tengo los regalos par las maestras de los niños y solo quedan 3 días de colegio. En un principio empecé a estresarme pensando que no tengo tiempo de ir a un centro comercial a luchar con las multitudes para buscar algo que comprarles y es demasiado tarde para comprar algo en línea pero en eso me acordé de Walgreens.  Hace tan solo unas semanas Walgreens me sacó de un gran apuro. Este año no podré viajar a Guatemala a ver a mis padres pero quería enviarles algo especial. Una noche un un amigo que iba a viajar a Guatemala me llamó para preguntarme si no quería mandarles nada a mis papas. Pero necesitaba llevarle los regalos al día siguiente. ¿En donde iba a encontrar regalos para mi madre y mi padre en menos de 24horas?
Pues resulta que Walgreens tiene increíbles regalos personalizados con fotografías que entregan en el mismo día.  Así que usando las mejores fotos que he tomado este año de la familia cree unos libro de fotos en línea rápida y fácilmente. Luego fui a recogerlos a Walgreens al siguiente día, justo a tiempo para llevárselos a mi amigo. Estoy realmente impresionada con lo rápido que estuvieron listos y lo accesibles que son los precios.  
Walgreens realmente es el lugar ideal para comprar los regalos de ultima hora. No solamente entras y sales en pocos minutos sino que también hay muchísimas opciones de donde escoger y yo tengo un Walgreens que está abierto las 24hrs a tan solo un par de cuadras de mi casa.  Así que puedo pasar recogiendo regalitos de ultima hora aunque ya sea tarde.
Otra cosa que me encanta de Walgreens es que tiene una guía de regalos en línea que esta llena de cupones y ahorras aún más si utilizas tu Balance Rewards card.  Puedes encontrar ideas de regalos navideños para todos en tu listado de regalos con la ayuda de su "gift finder".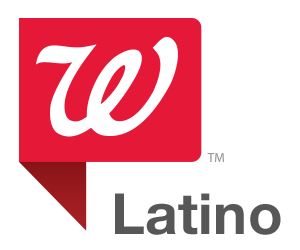 Giveaway- Sorteo $50 Walgreens Gift Card!
Win a $50 Walgreens gift card! Giveaway open to US residents of the 48 contiguous states, ages 18 and older. In an effort to provide as many readers as possible with an opportunity  a winner cannot win the same prize for this giveaway on multiple blogs. Giveaway ends by December 30th at 11:59pm EST. Please allow 4-6 week for prize to be mailed to winner.
Gana una tarjeta de regalo de $25 de Walgreens.  Sorteo abierto para residentes de los 48 estados contiguos. Participantes deben tener 18+. Para darle a más personas la oportunidad de ganar un ganador no puede ganar el mismo premio de este sorteo en más de un blog. El sorteo termina el 30 de ciciembre a las 11:59EST. El premio será enviado de 4-6 semanas después de ser anunciado el ganador.
Related posts: