I am a firm believer in the saying that what doesn't kill you makes you stronger and though I have not had any near-death experiences I've had my fair share of tough times.  These experiences have been difficult but have made me 2x stronger and I have learned from each of them.
How I Became 2x Stronger
When I was 30 I found out I was pregnant.  I had been trapped in a codependent, unhealthy relationship for the last 7 years and was fighting hard to get out of it but kept getting pulled back in.  The rest of my life was good; I had a great job, awesome friends and had just moved into a lovely apartment I had designed and remodeled myself.  I loved children and had been dreaming of a family for a while so I was beside myself with excitement and happiness about the news, no matter how unexpected. The reaction from the one we will refer to as the guy was not as positive but at first he seemed to be on board.
After a couple of months things started getting pretty bad, and though I am lucky that the guy was never physically abusive he was doing everything in his power to destroy my self-confidence and my life.  But he had not take into account that I had a powerful little angel growing inside of me and giving me strength. She opened up my eyes and gave me the resolve I needed to leave that relationship and demand something better for her and for myself.  I will spare you the details of how bad things got once I finally decided to end it but there where restraining orders and legal battles that left me psychologically and financially drained.  Even though I had the support and love of my family and my friends the fight to get my life back on track and leave the past behind me was one that I had to fight alone.  I don't know if it was the maternal instinct kicking in or maybe I was in survival mode, but the harder things got the more it strengthened me.
In the middle of it all my little girl decided it was time to call in reinforcements and recruited the help of the second love of my life: my husband, my superhero.  You can read all about how we met and how my 5-month-old baby pointed me onto the right path HERE.
I emerged from that experience like a phoenix from the ashes, 2x stronger and 2x more confident. The fire inside of me just burned stronger than ever.  Now I had a little girl who depended on me and I was determined to be the best example and the best mother to her. I also had a man who loved me and believed in me.
A couple of years and one baby later we took our little family and left my country, my family, my friends, my business and my little apartment and moved thousands of miles, ready to start from scratch.  Even though getting out of that relationship and moving away from everything I knew and loved (family, friends, language, culture) are the two hardest things I have ever done I wouldn't change a thing.  I bear the scars of what I have lived proudly because I know that I earned the amazing family I have today, I fought for it, I sacrificed all I had for it and I am 2x stronger and 100 times happier today and I know none of it would be as it is today without the experiences I had to go through to get here.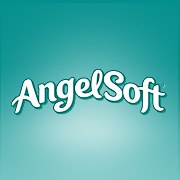 Angel Soft 2x Stronger
The new Angel Soft paper is 2x stronger; making it easier for you to manage your household supplies and helping you make less shopping trips. Angel Soft balances softness and strength bringing you a great product at a value you will love. Save on Angel Soft, grab your coupon HERE.
For more information on Angel Soft visit their website at www.angelsoft.com/es.  Like Angel Soft Latino on Facebook and follow @AngleSoftLatino on twitter to receive information, promotions and savings.
GIVEAWAY
Angel Soft 2x Stronger Product Gift Baskets (includes $25 Target gift card and Angel Soft 2x stronger pack with 4 rolls).  Giveaway is open to US entries only. 18 and up.  Please allow 4-6 weeks for prize fulfillment. Enter the giveaway on the Rafflecopter below. Giveaway ends March 8th at 11:59pm.
Disclosure: This is part of a sponsored campaign with Latina Mom Bloggers and Angel Soft. However, all opinions expressed are my own.
Related posts: