This is part of a sponsored collaboration with MilkPEP and Latina Mom Bloggers. However, all opinions expressed are my own.


This year I have decided to start the New Year taking better care of myself and one of the things I am changing is making sure that I have breakfast every day, as opposed to having breakfast only once in a while when I remember or having breakfast for lunch!  So this year I am am starting off "fuertes con leche" (strong with milk) because milk is a great nutritious option to start the day with and there are so many ways in which you can incorporate fruits and vegetables to make a breakfast milk shake that is easy and quick  and that you can drink right there at your desk if you need to. Get Stronger With Milk.
At home we are huge fans of drinking milk, it's what we drink for breakfast and the kids also have a glass of milk with their snack when they come back from school.  I love that milk is filled with nutrients and drinking milk one of the easiest and most affordable ways to get my little guy, who is extremely picky, to get some protein.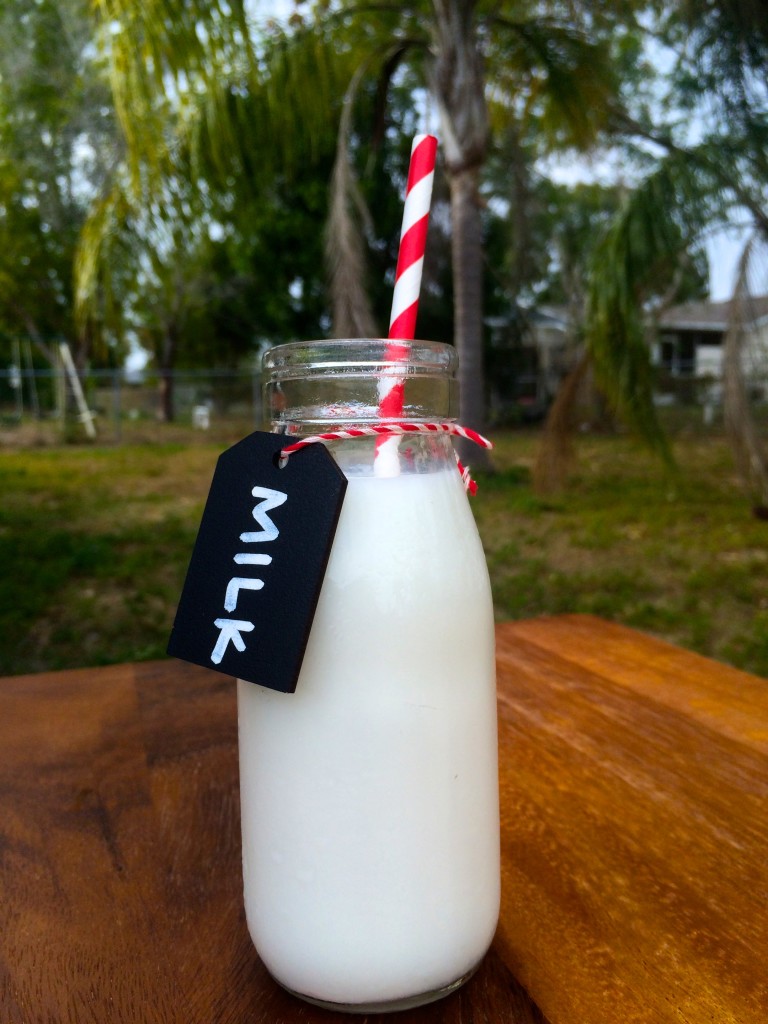 My whole family drinks milk and having that glass of milk to accompany breakfast or with the afternoon snack really gives us all lots of energy and makes us stronger and we usually have both whole milk (for the kids) and fat free milk for the adults, since we are watching our weigh. Fat free or low-fat milk packs the same nutrient-rich punch for fewer calories or fat and all milks have the same 9 essential nutrients, even low fat and fat free. For only 80 calories, one 8oz. glass of fat free milk provides the same 8 grams of protein as whole milk or low fat milk!
Check out the fun video we made showing our love of milk and how it plays such an important part in our nutrition and healthy lifestyle.

Follow me on Instagram @paulabendfeldt as I participate  in the #FuertesConLeche 14-day Photo Challenge. You can also share your photos using the #FuertesConLeche hashtag and follow the campaign theme Start the New Year off "fuertes con leche" (strong with milk) between February 14 – 28th  for a chance to win prizes that include a $500 grocery gift !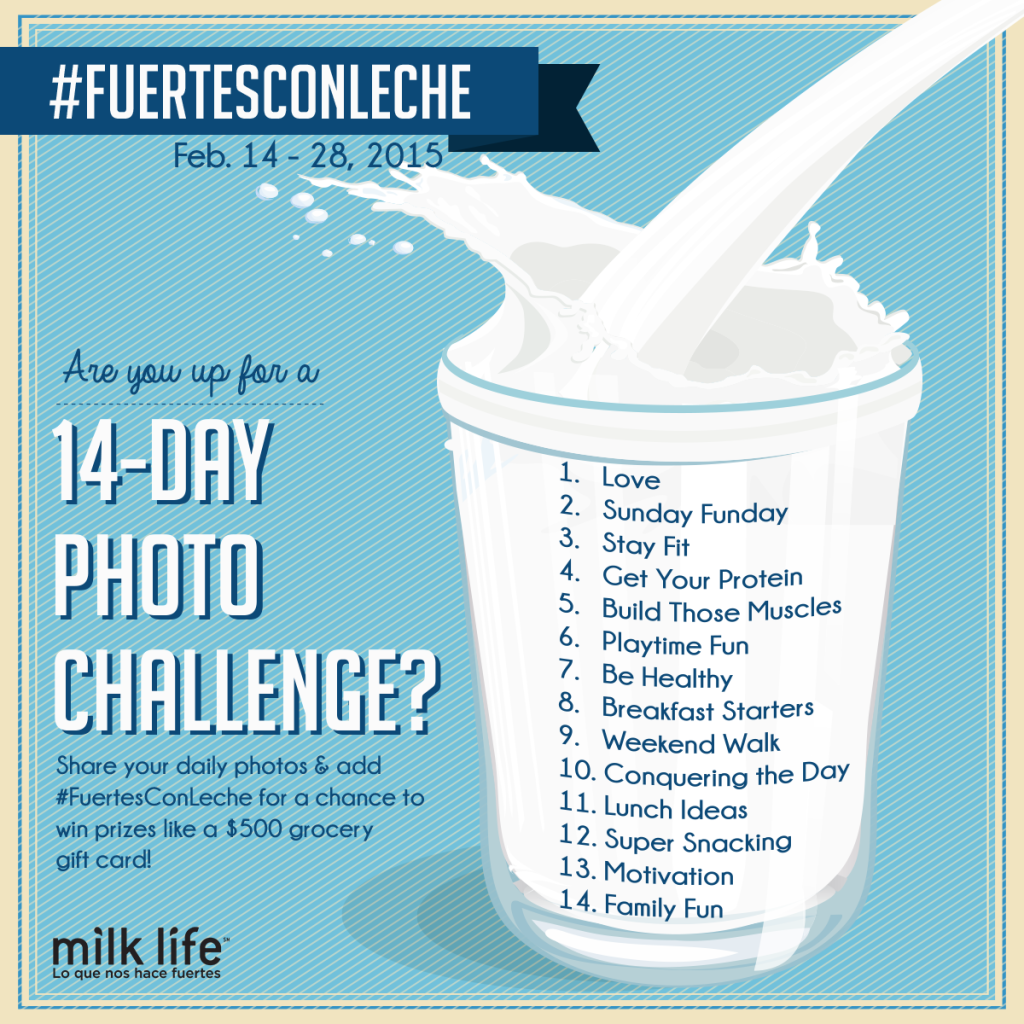 Join me on February 19th from 9-10 PM EST for the #FuertesConLeche Be Your Strongest Self Bilingual Twitter Party fro a chance to win great prizes including milk for one year!   You can RSVP for the Twitter Party HERE.
For recipes, nutritions tips and additional information visit FuertesConLeche.com and follow @siempreleche on Twitter and like Siempre Leche on Facebook.  And be sure to check out the delicious recipes from MilkPEP's first milk ambassador, Chef Giorgio Rapicavoli!