This shop has been compensated by Collective Bias, Inc. and its advertiser, Mars, Incorporated. All opinions are mine alone. #BensBeginners #UncleBensPromo #CollectiveBias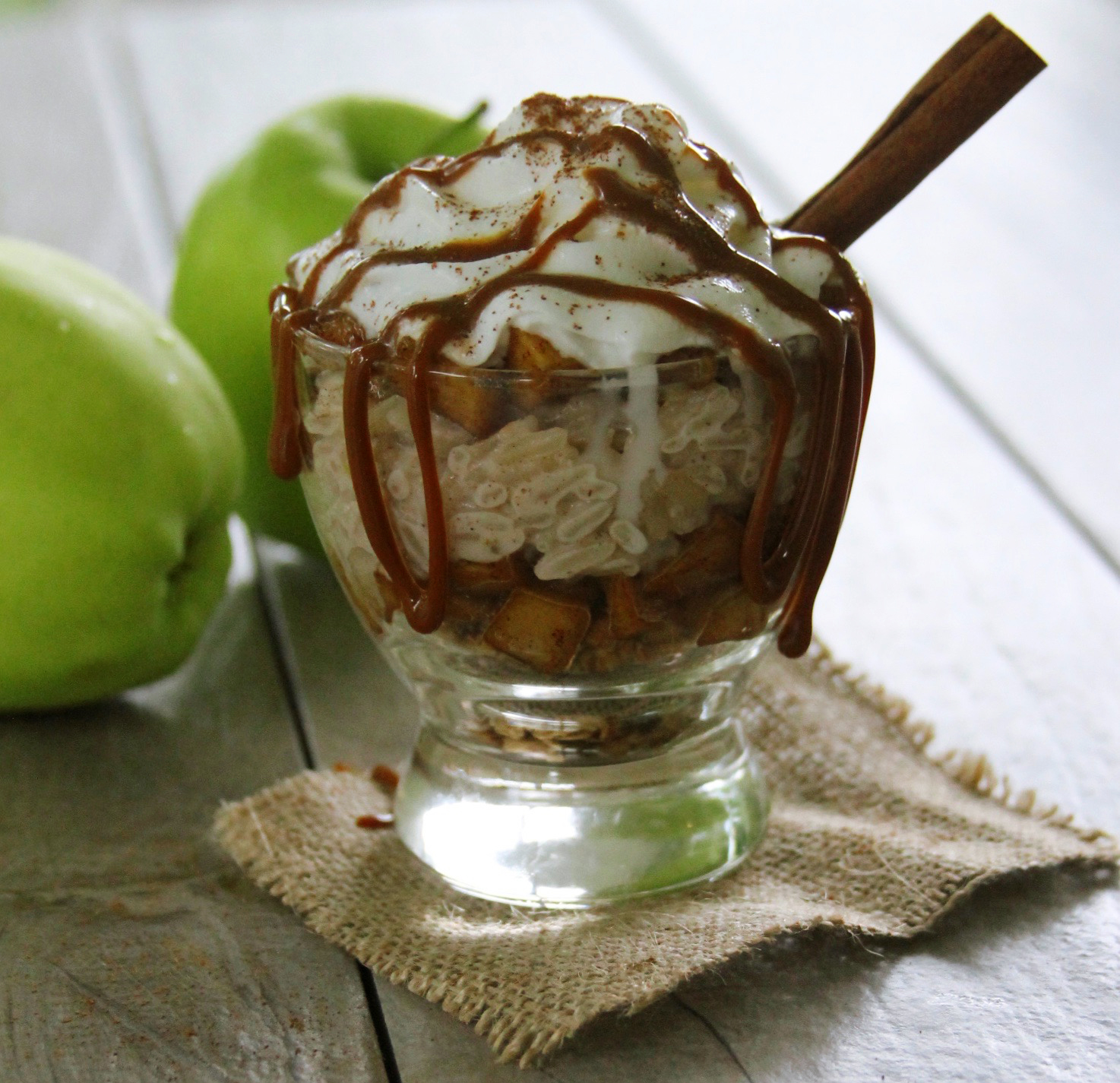 This caramel apple arroz con leche recipe is so easy to make that even your kids will be able to prepare it. It makes for a delicious and easy fall dessert that everyone will love.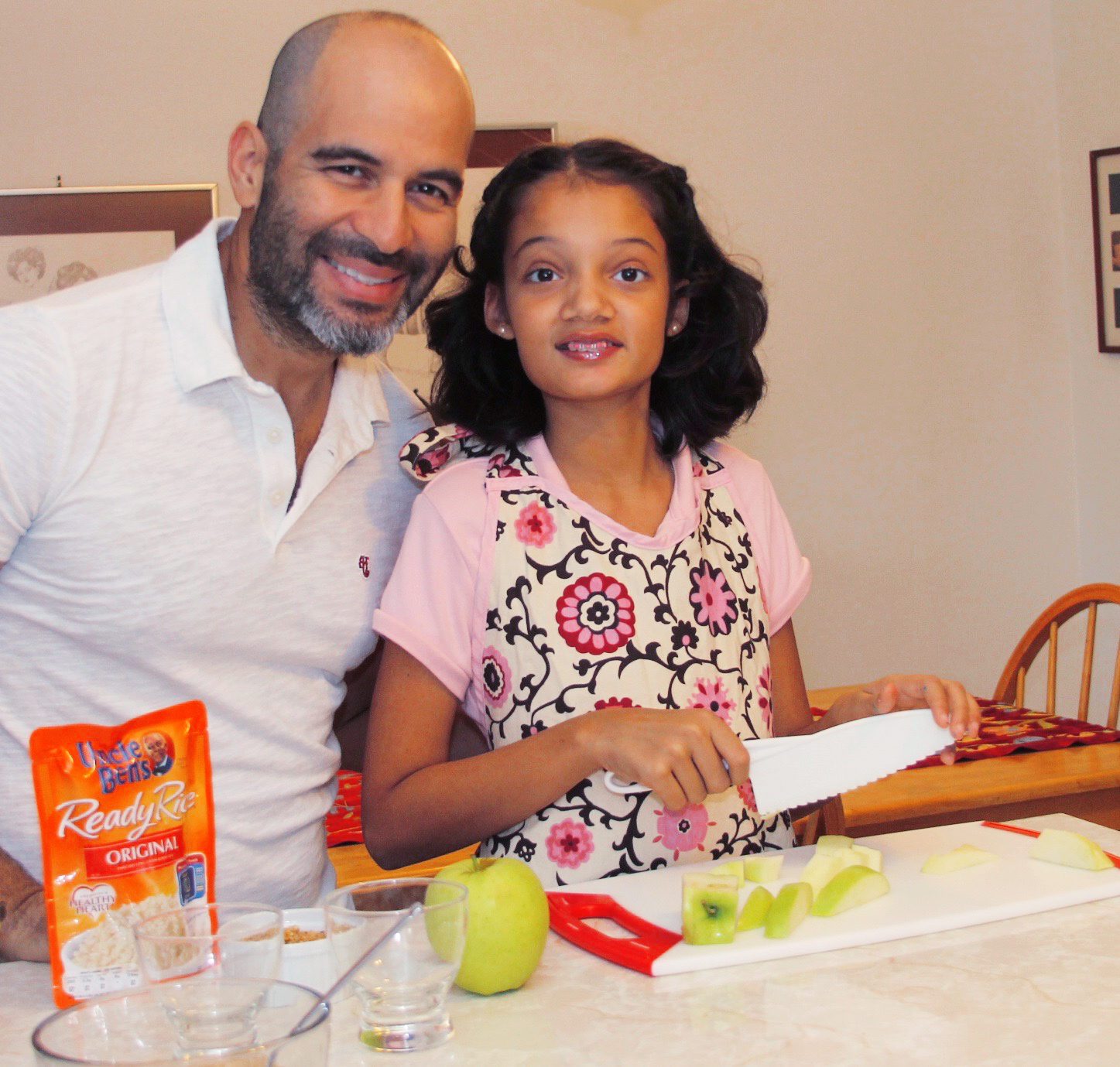 My daughter wants to be a chef when she grows up and I am amazed at how cooking motivates her to do things that are really hard for her. As many of you know Ariane has autism and a motor processing disorder that makes doing simple things like opening a jar or pouring herself some milk in a glass really challenging. But when it comes to cooking she works past her frustration and we help her out by finding accommodations and different and simpler ways for her to do things in the kitchen. We cook together every weekend and sometimes we even invite the grandparents to come over and try her recipes.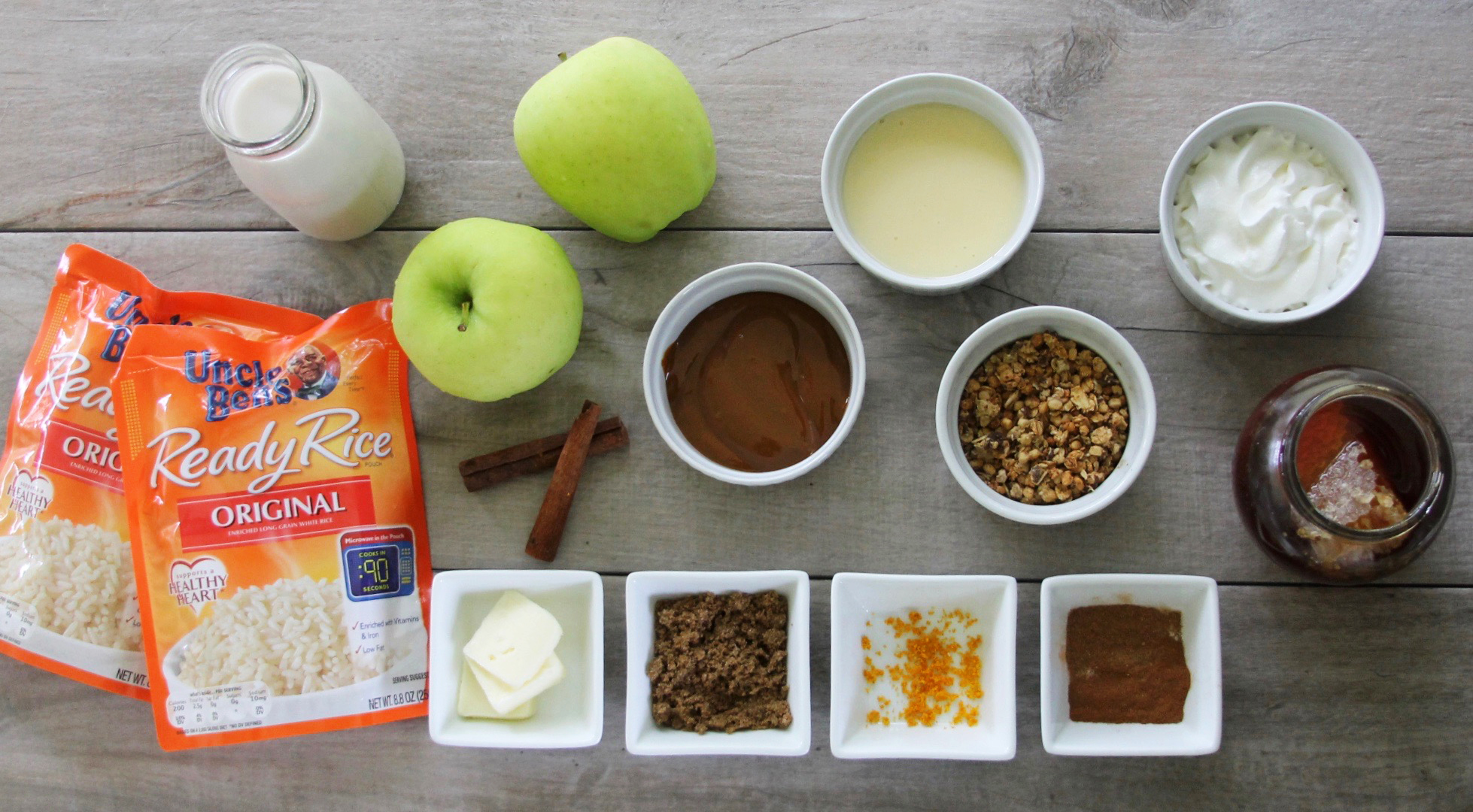 This weekend I wanted to teach her how to cook one of my favorite desserts growing up: arroz con leche. Because apples are one of her favorite fruits I though that making a caramel apple arroz on leche was would be the ideal recipe as it turns the traditional arroz con leche into the perfect fall dessert.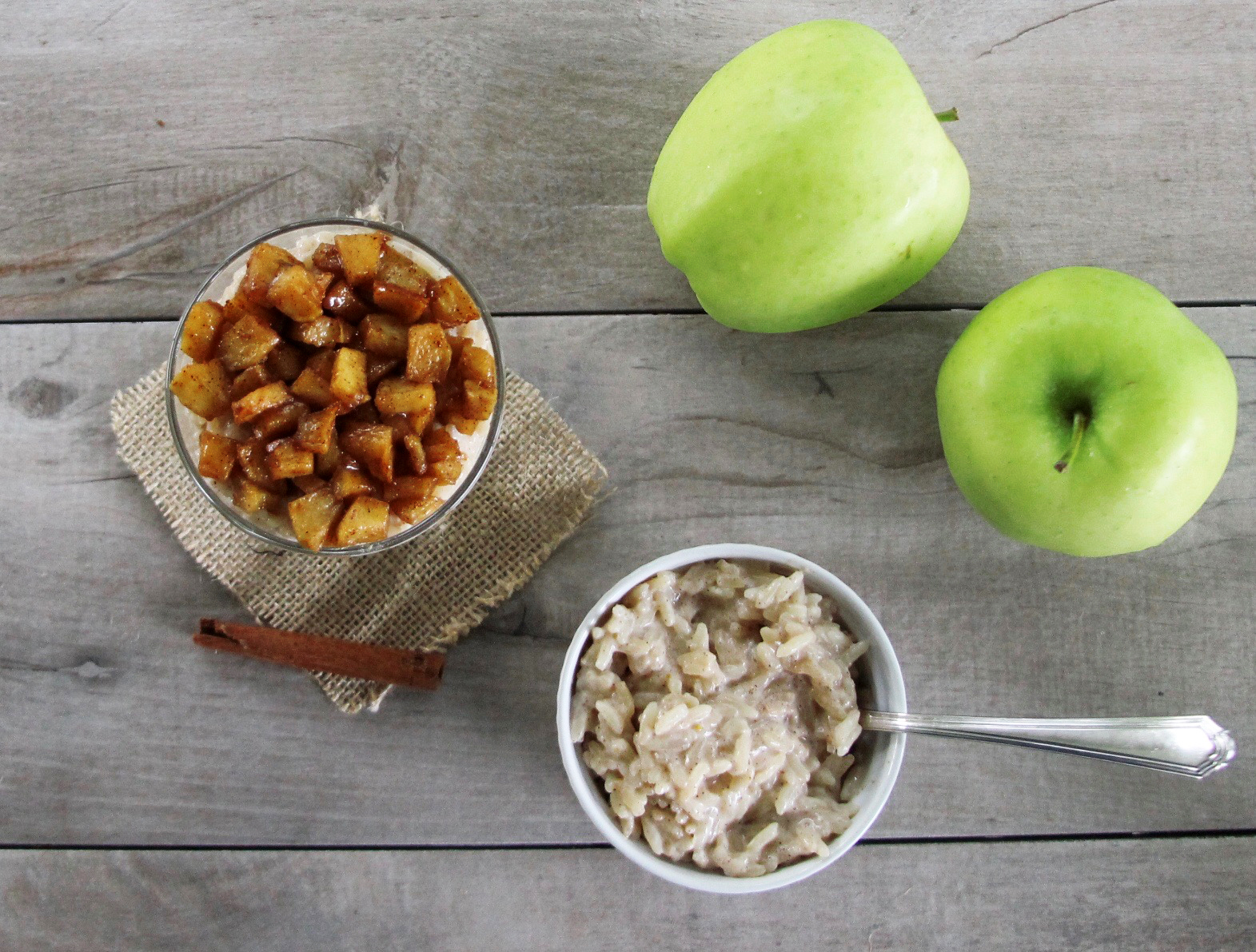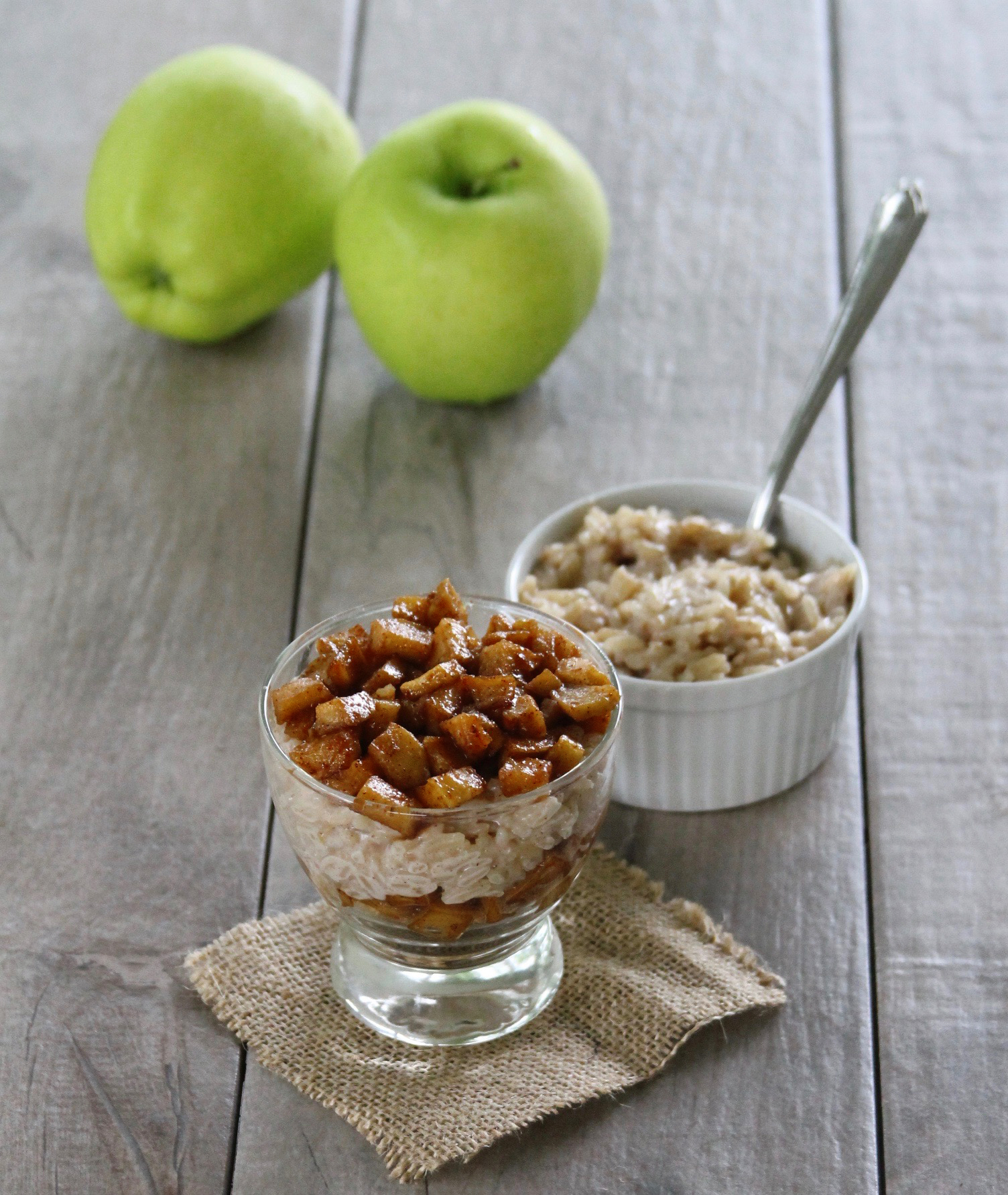 For this version we used Uncle Ben's Ready Rice Original because it is so easy to make that anyone can do it. This really cut down the time and the effort required do make this recipe.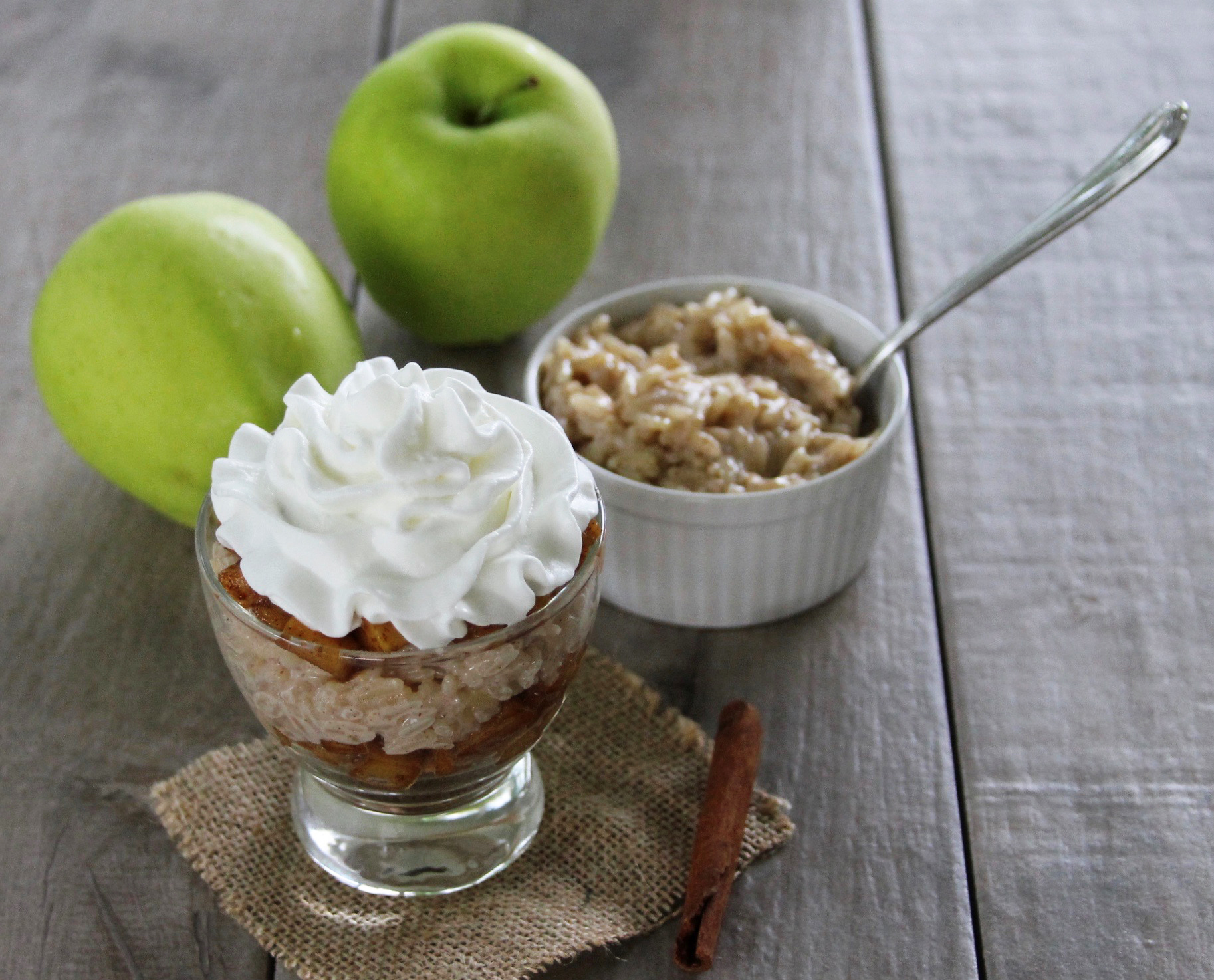 Cooking has become a weekend family tradition that not only brings us together but it's also a great opportunity to connect the kids with their Latino culture through the food we cook together. For us teaching Ariane to cook is also very important because we need to find ways to make things easier for her in the kitchen so that we ensure that she will be able to cook independently, we have also found that because cooking is something that she loves to do it motivates her to try new things and makes her work harder to accomplish tasks that are difficult for her.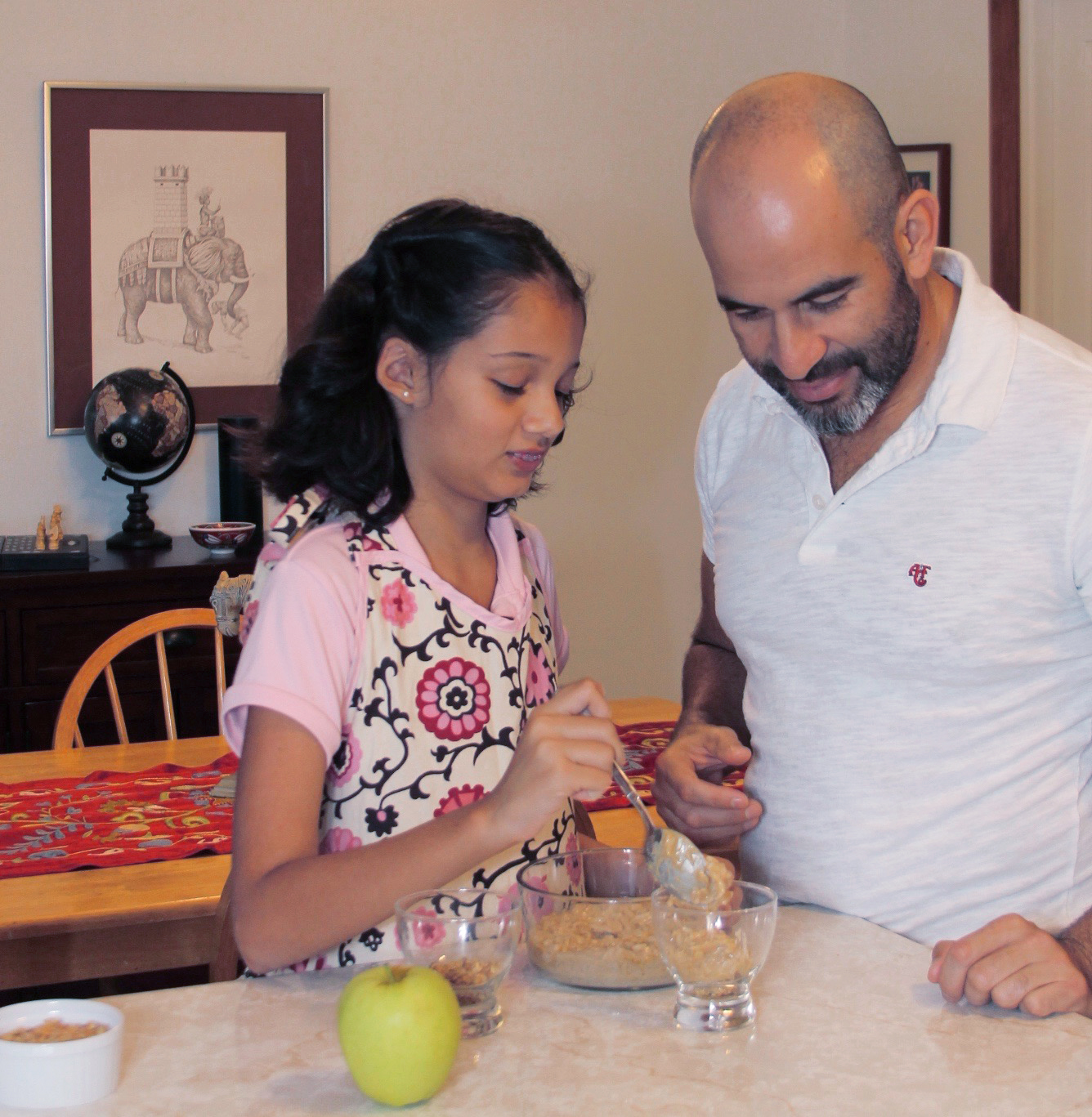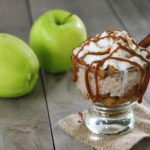 Caramel Apple Arroz Con Leche
Ingredients
2

cups

Uncle Ben's Ready Rice

1

cup

almond milk

1/4

cup

condensed milk

2

tsps

honey

1

cinammon stick

¼

tsp

cinnamon

¼

tsp

nutmeg

1

tsp

orange zest

3

apples

diced

2

tsp

lemon juice

1/8

tsp

nutmeg

1

tsp

cinnamon

4

tbsp

brown sugar

1

tbsp

butter

melted

1

cup

cinnamon granola

whipped cream

dulce de leche

or caramel
Instructions
Make rice according to instructions.

Add rice, milk, condensed milk, honey, cinnamon stick, cinnamon, nutmeg and orange zest to a medium saucepan. Heat until boiling softly.

Reduce heat and simmer for 15 minutes or until milk has reduced and the rice is to your desired consistency.

To make the apples, combine apples, lemon juice, nutmeg, cinnamon and brown sugar in a medium pan and toss to coat.

Add butter and cook apples for about 15-20 minutes, or until they reach preferred softness.

Allow to cool for 15-20 minutes.

To make the trifles add two tablespoons of granola, top with cinnamon apples, add a layer or arroz con leche (rice pudding), add another layer of cinnamon apples, top with whipped cram and drizzle with dulce de leche or caramel.

Sprinkle cinnamon.
We are very excited to find a brand like Uncle Ben that is not only making cooking easier but that is motivating kids to cook. Uncle Ben's created Ben's Beginners website with the objective to motivate kids and get them to cook. We all know the sense of pride and excitement that comes from cooking in the kitchen and cooking teaches kids many important skills like independence, and creativity and it improves their motor skills,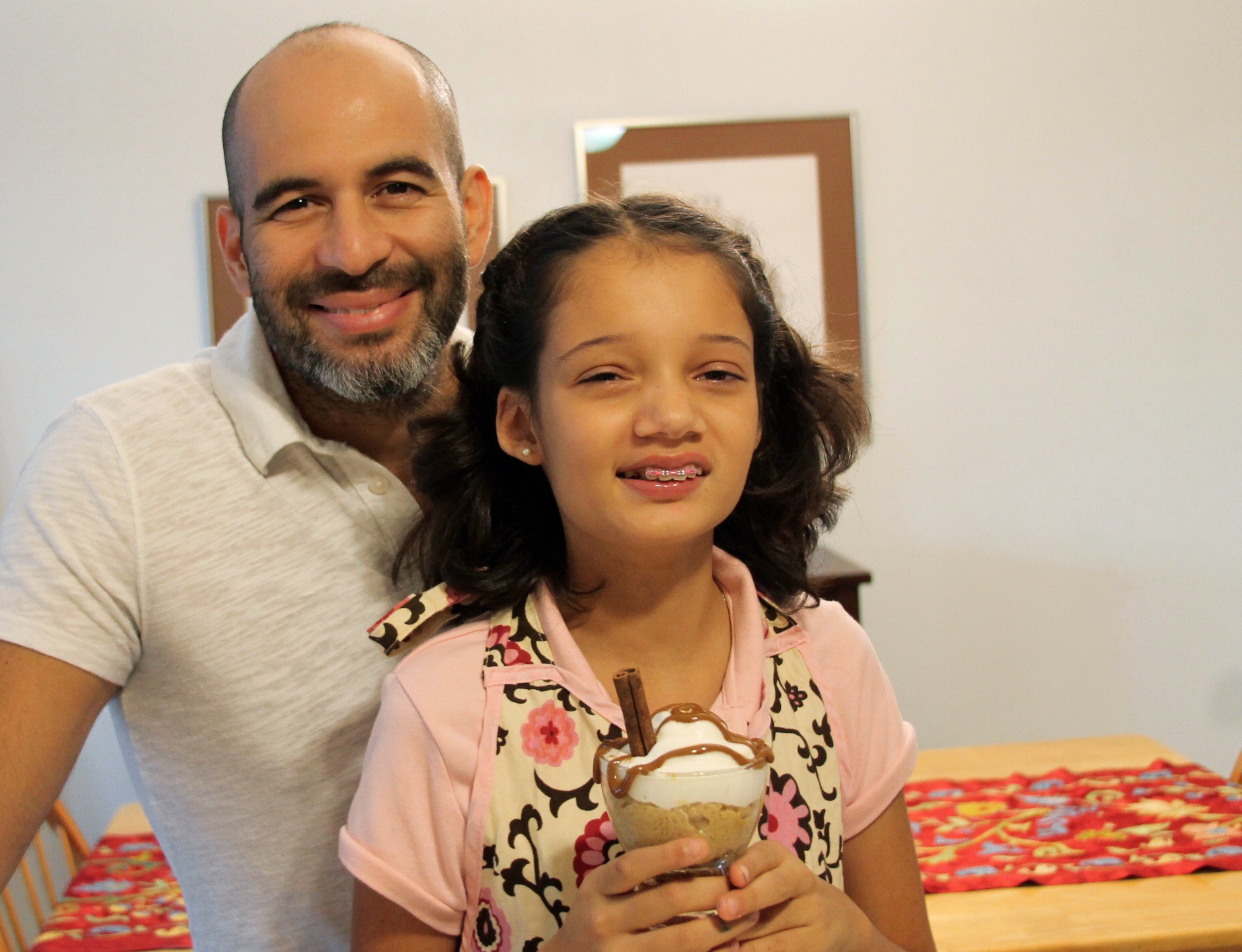 Cooking is no different to art, craft, and imaginative play or any other wholesome kids activity. Learning to cook together isn't just good for kids; it's also a great fun family activity! You can find more easy recipes you can cook with your kids here.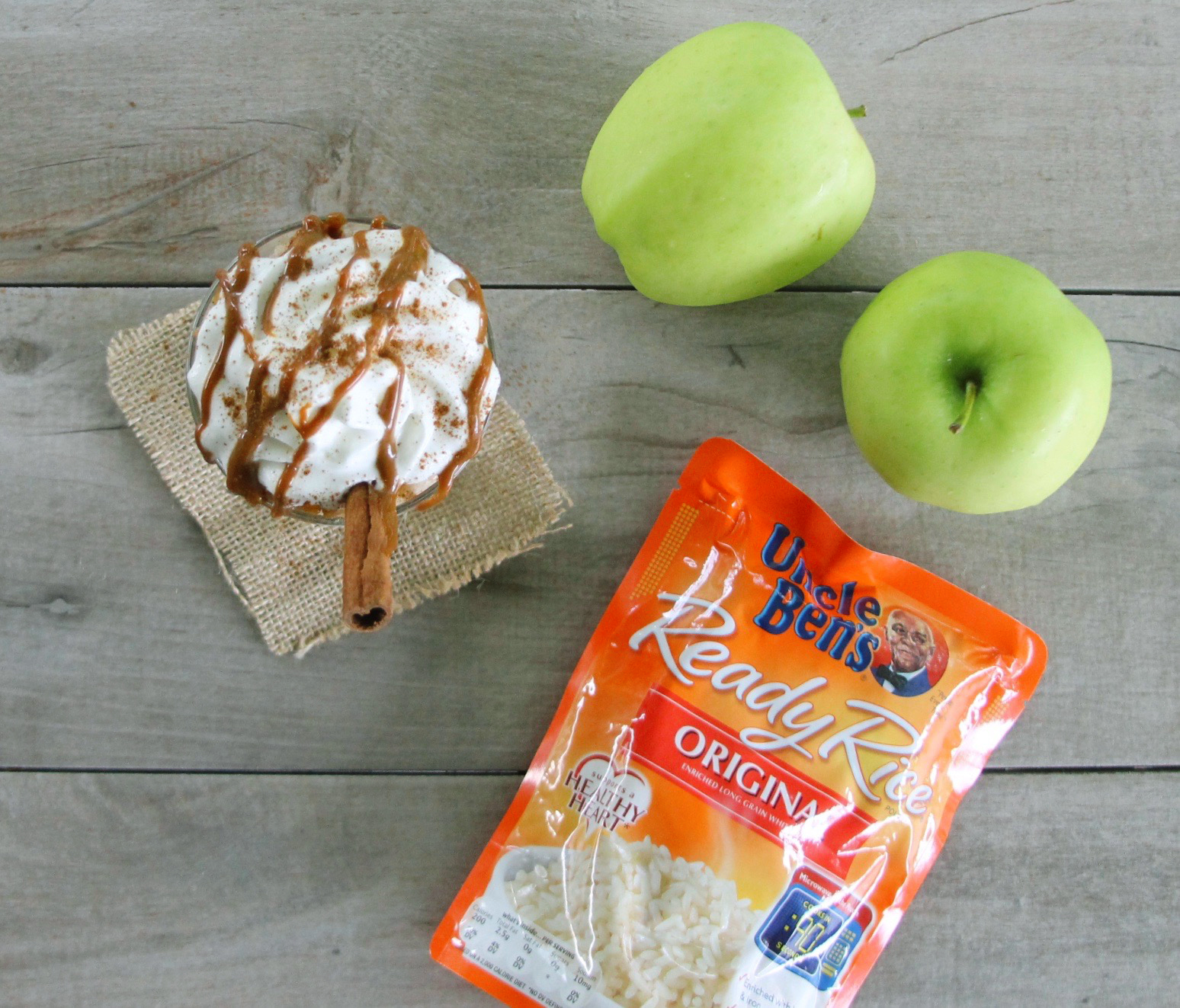 Latest posts by Cesar Diaz
(see all)