I was provided with a copy of Pink Fire Trucks, a beautiful book about courage and gender equality, so that I could provide a review. However all opinions are my own. This post may contain affiliate links.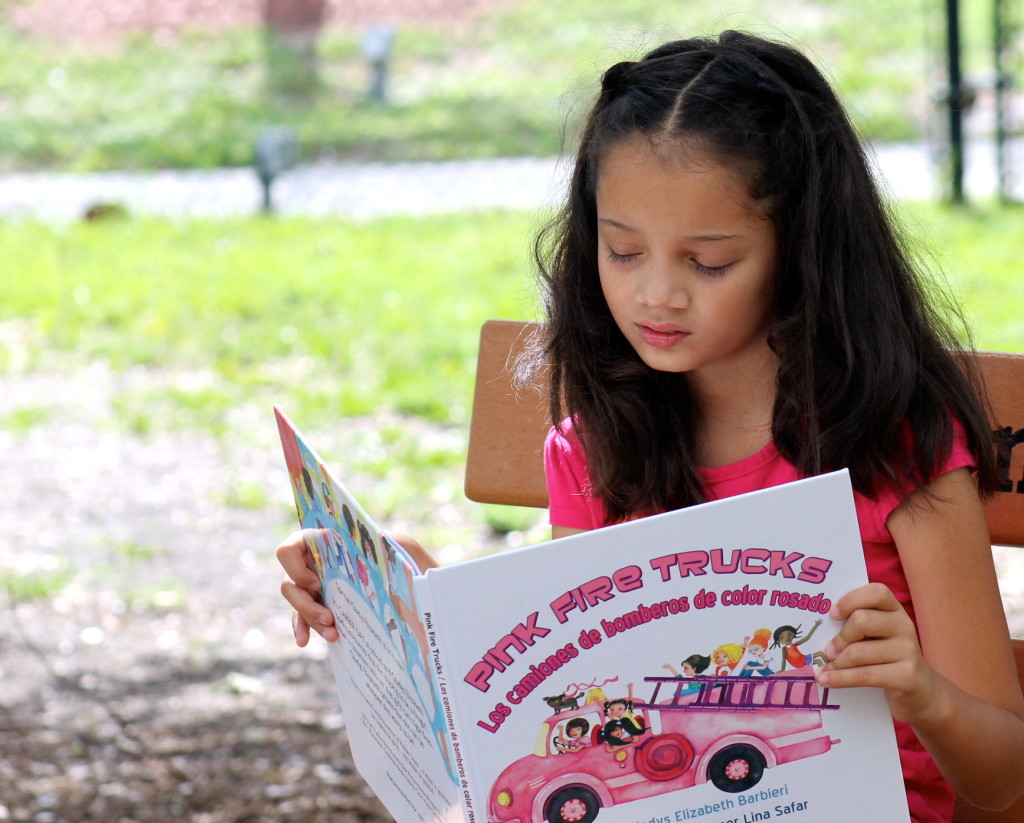 Pink Fire Trucks is award-winning author Gladys Elizabeth Barbieri's second book and in it Barbieri, who is the main character in her own books, shares a fun and engaging tale that is empowering and transmits a clear and loud message about gender equality in a way that children can really understand and relate to. Spirited and determined Gladys Elizabeth embarks in a new adventure and courageously stands up for her dreams when her classmate tells her girls can not fight fires during Career Day at school. The bright illustrations by Lina Safar really bring Gladys Elizabeth and her school friends to life. I specially love the way Safar is able to clearly depict the children's moods through their expressions and body language. Throughout the book we can clearly see and feel how Gladys Elizabeth's finds her inner strength and stands up for herself.
There are so many things that I love about this book from the well written story and beautiful illustrations to the wonderful messages of empowerment and the perfect Spanish translation. Both of my children loved Gladys Elizabeth's first adventure in Rubber Shoes: A Lesson in Gratitude / Los zapatos de goma: una lección de gratitud
 and they where excited and curious to see what Gladys Elizabeth's new adventure would be.
Pink Fire Trucks really provides a life lesson for children and sparks conversations. It is amazing to me how our culture sends out the wrong messages to children and as a mother I was surprised to realize that even thought I am always telling my children that they can accomplish anything they set their minds to and that they can be anything they want to be as soon as my 5 year old saw Pink Fire Trucks he quickly said "There are no pink fire trucks! Girls can't be firefighters!".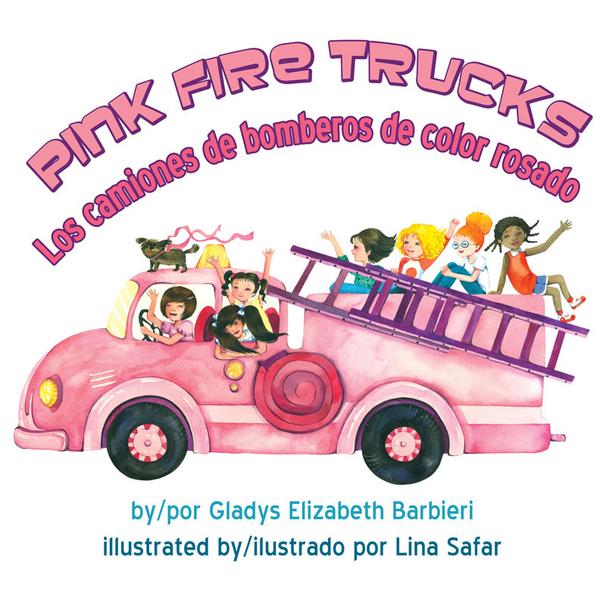 My little guys is at an age where he thinks he knows everything, I really thought this stage was supposed to come later maybe as he reached his teens but even though he is only 5 he loves to correct everyone in the house and it's hard to convince him things are not the way they appear just by telling him. When it comes to games, books and movies he is constantly drawing a defined line between the boy things and the girl things which is really surprising to me considering that only a couple of years ago he was dressing up as a princess to play with his sister! I have realized the immense importance of having books, games and movies that provide the right examples and role models and Pink Fire Trucks is just such a book.
Before we started reading I told both my son and my 8 year old daughter that there are women firefighters and that boys and girls can be anything they want. My daughter nodded but my little man was not convinced at all. As we read the story together Gladys Elizabeth and her class visit a fire station and are greeted by the fire chief who happened to be a woman. I looked at my little guy from the corner of my eye as I read and I could see that suddenly I had his full attention. Needless to say we had a long conversation about how girls can be firefighters, police women or become president and how boys can be ballet dancers, nurses or hairdressers and how it's all about what you love and are passionate about and it has nothing to do with gender.
Pink Fire Trucks is a rare gem as it not only transmits an important message but it does it in a way kids can understand and in two languages bridging not only gender differences but cultural divides.  To learn more about Pink Fire Trucks and Elizabeth Barbieri visit her website ChuchosBooks.com.
Disclosure: I was provided with a copy of Pink Fire Trucks so that I could provide a review. However all opinions are my own. This post may contain affiliate links.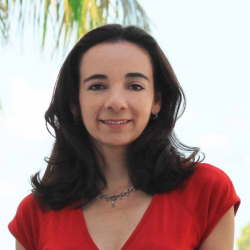 Latest posts by Paula Bendfeldt-Diaz
(see all)