This shop has been compensated by Collective Bias, Inc. and its advertiser, Colgate-Palmolive. All opinions are mine alone. #OpticSmiles #CollectiveBias.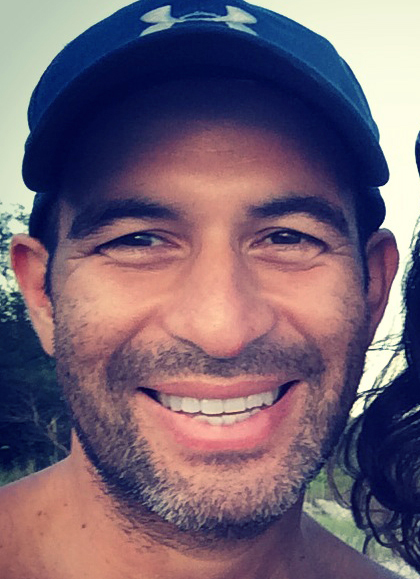 When you think about a improving your life we usually think about improving our diet, exercising or being more positive, etc. But sometimes we forget about our self esteem and something very important for our self confidence is our smile. Taking care of your smile, your teeth,  can really make a difference in your self esteem. Your teeth are a big part of who you are and what you project to others and protecting and keeping your teeth healthy and beautiful is a must.  I am usually shy, especially when it comes to meeting new people and things like networking events can be really hard for me but when I look great and feel great it just makes it so much easier and having whiter teeth gives my self-confidence a big boost!
Tips For Boosting Your Self Esteem
Take care of your health. Exercise, eat and rest.  Being healthy will give you more energy and make you feel positive. Sometimes we forget that a huge part of taking care of your health is to take care of your teeth and gums. Brushing your teeth is the most important and effective method for cleaning them and keeping good oral health will prevent plaque buildup, which can lead to gum disease which has been connected to heart disease so by taking care of your teeth you not only feel better but you are also taking care of your health. A healthy smile and whiter teeth really boost your self esteem and to keep my teeth whiter and healthy I have just switched to using the new Colgate® Optic White® Express.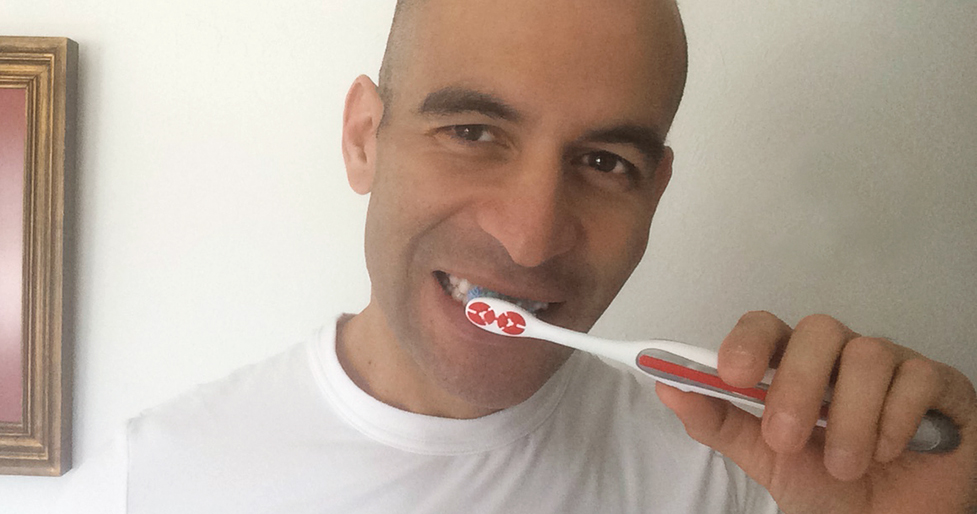 Get rid of the negativity in your life. Negative thoughts will sometimes creep into our minds telling us that we can not do something, that we are not good enough. Be on the lookout for these negative thoughts and when they appear squash them and replace them by positive thoughts that build you up!  In the same way walk away from negative people and negative relationships that drain your energy and your self esteem.
Looking good makes you feel good.  Dress nicely, shave and groom yourself.  This may be a no brainer but we sometimes forget to put that extra effort into looking good and it's amazing how the way we look can affect the way we feel about ourselves.  I'm a big coffee drinker so I have to make a conscious effort to find products that will help me remove those coffee stains from my teeth. I have tried other whitening methods but some of them are a hassle, they take too much time and I have to remember to do something I usually don't do. What I like about Colgate® Optic White® Express is that I just have to brush my teeth like I always do and in just 3 days* I have seen a huge difference!  The reason for this is that Colgate® Optic White® Express has 

has 2 times more of the professionally recommended whitening ingredient versus Optic White Sparkling Mint Toothpaste.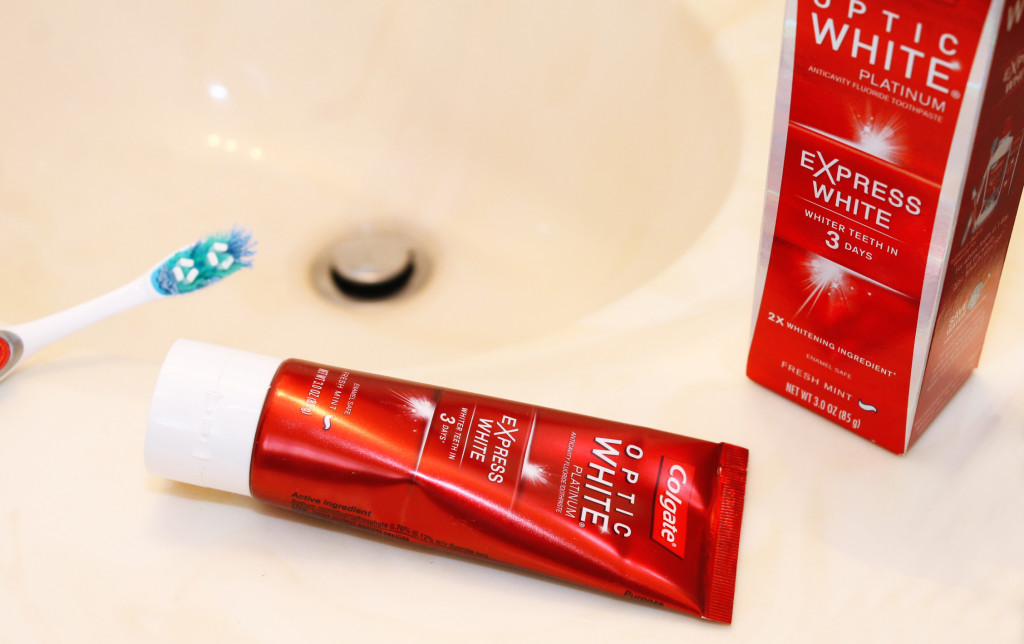 Be kind to others and to yourself.  It's amazing how helping others and being kind to others will make you feel about yourself, but remember to apply those same principles to you. Treat others with kindness and treat yourself with kindness.
Be prepared. One of the scariest things is to go into a situation without being prepared. By informing your self and being prepared before you go into a meeting, a  networking event or any other situation that might be difficult you will eliminate that fear and feel more confident.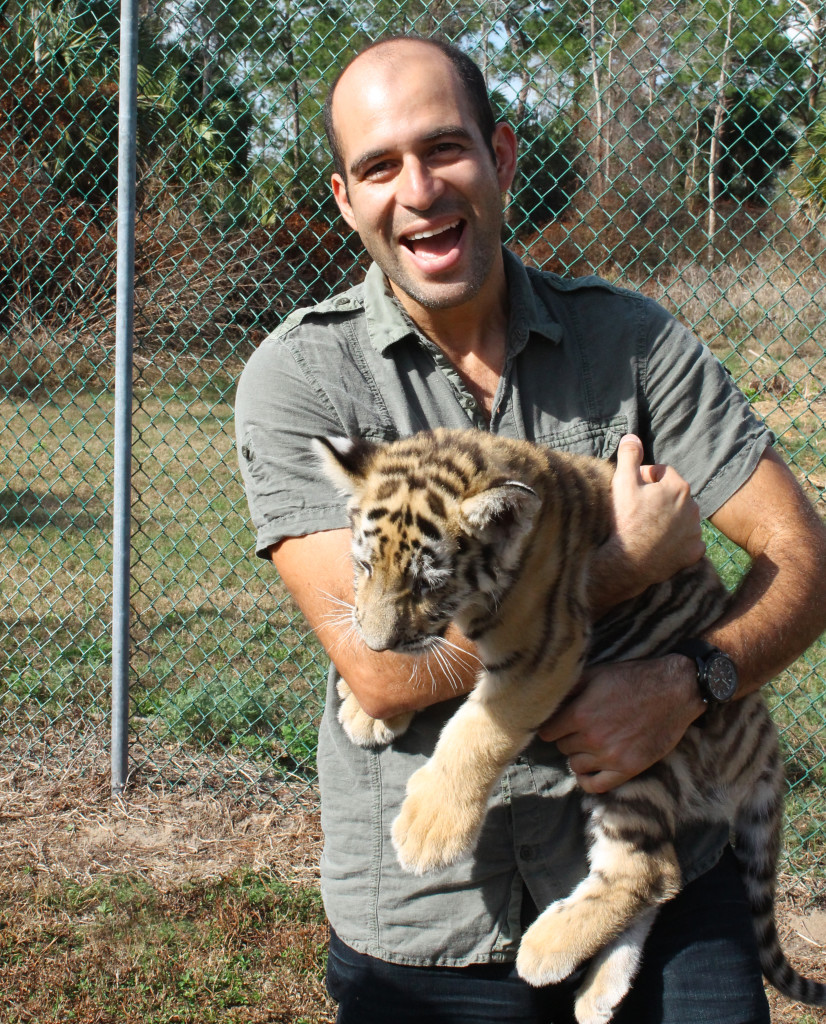 Having a good smile is really important to me me and that extra confidence that comes to being able to smile without feeling self conscious makes me feel like I can conquer the world, wrestle with tigers and rock it at networking events!  No seriously; being able to smile with confidence helps me both at work and at home. It makes me happier which in turns makes me smile more and smiling is easy when your teeth are white and healthy!
Picking the best product on the market was not hard at all, I had to do was go to Walmart to purchase the new Colgate® Optic White® Express White Toothpaste to help me on my quest for whiter teeth. The new Colgate® Express White has twice the recommended professional whitening ingredients versus Optic White Sparkling Mint Toothpaste, so you get whiter teeth in just three days.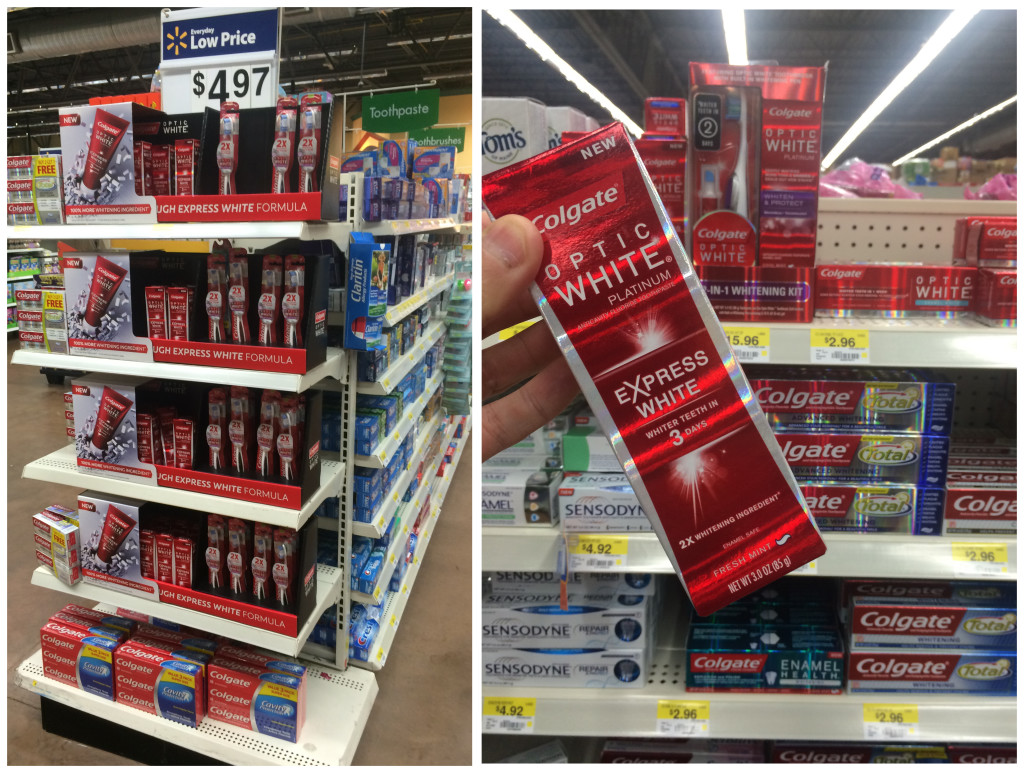 Starting on 2/28/15 at select Walmart stores there will be a demo to promote the new product. Ambassadors will be roaming the aisle giving out $1 off coupons good on Colgate® Optic White® Express White Toothpaste you can check if there is a demo in a Walmart near you HERE.
Just remember that the best smile is the one you give with a lot of self confidence behind it!
*For best results, use as directed for 4 weeks.