If you are in India and your looking for a taste of the Eastern side of the Himalayas without going in too deep, Darjeeling offers more than enough to keep you satisfied.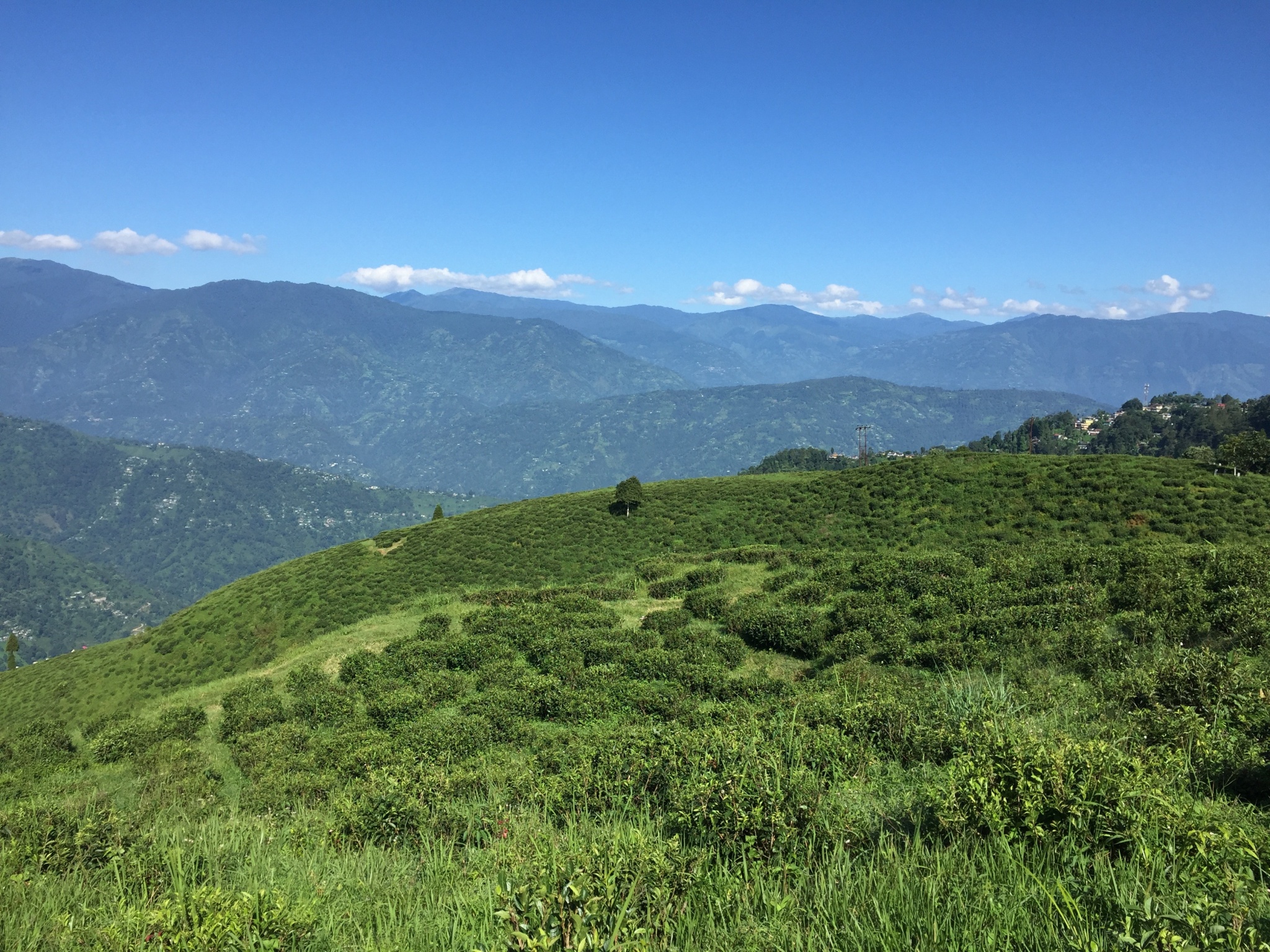 As the sun started rising from behind the mountain range, the day was slowly waking up and welcoming the daily rounds. I had forgotten how good coffee tasted like after being served instant Nescafe throughout North India. However, if the name Darjeeling is uttered, the chances are that coffee is not what comes to mind, instead its healthier counterpart is the protagonist of this area in India. Yes, tea is one of the reasons Darjeeling's name resonates through the globe and attracts thousands of tourists to its green and peaceful hills. That and its many other equally, if not superior, charming landmarks such as Mount Khangchendzonga (whose name sound more like a tongue-twister) and the Singalila Ridge Trek make Darjeeling deserving of its endearing nickname, "Queen of Hill Stations."
I had heard before about Darjeeling and had felt lured into coming, mostly because I thought the name sounded nice. With little persuasion from my travel companion, we took a train from Varanasi into New Jaipur and then headed up through the steep roads into the hill station. Vast and shimmering green tea fields, reflecting sunrays through their lingering dewdrops, surrounded the paths. The idea of a cup of tea dangled in my mind, as we were shaken inside the jeep.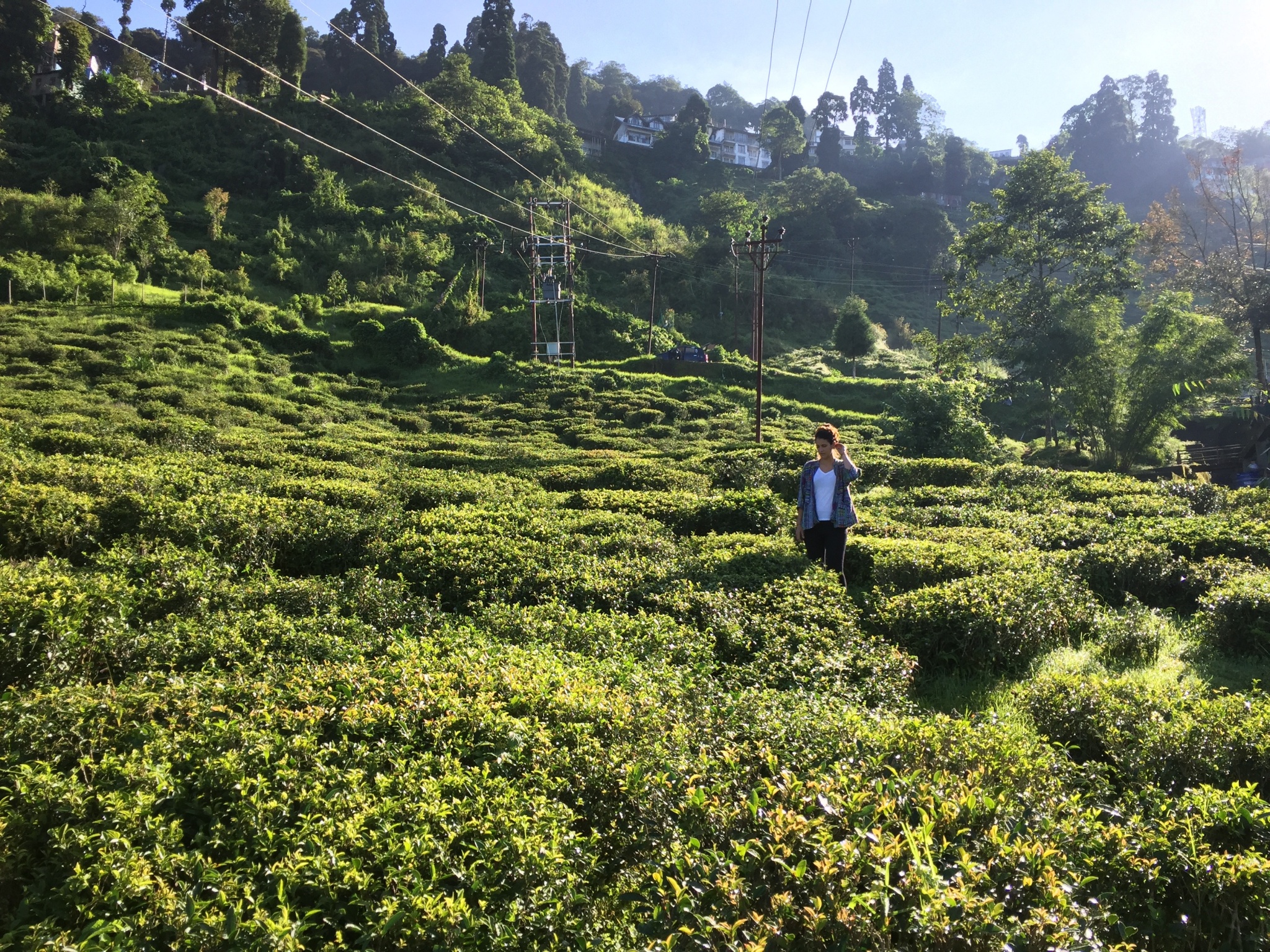 We arrived by jeep into the busy main road, passing through the train tracks of the famed Darjeeling Himalayan Railway, known affectionately as the "Toy Train," dating back to 1881. We missed it by a day, but the ride is sure to be an experienced on its own, reminiscing on colonial times and offering great views of the mountain range and the nestled valley villages. When we entered the town, I was surprised to see a beautiful Gothic Church welcoming us. I felt like a familiar face was greeting me, after months of Hindu gods at every turn.
As we got our luggage down from the jeep, the jolly driver pointed us to our hotel. We found it after walking for while through the maze-like paths and settled in with a great view of the valley. After catching our breath, we put on our old hiking shoes and went for a stroll. The sinuous streets are framed by colorful businesses with friendly locals that welcome you in with the smell of freshly cooked momos or brewed tea. Saying that people here are calmer than in Central India is a kind euphemism.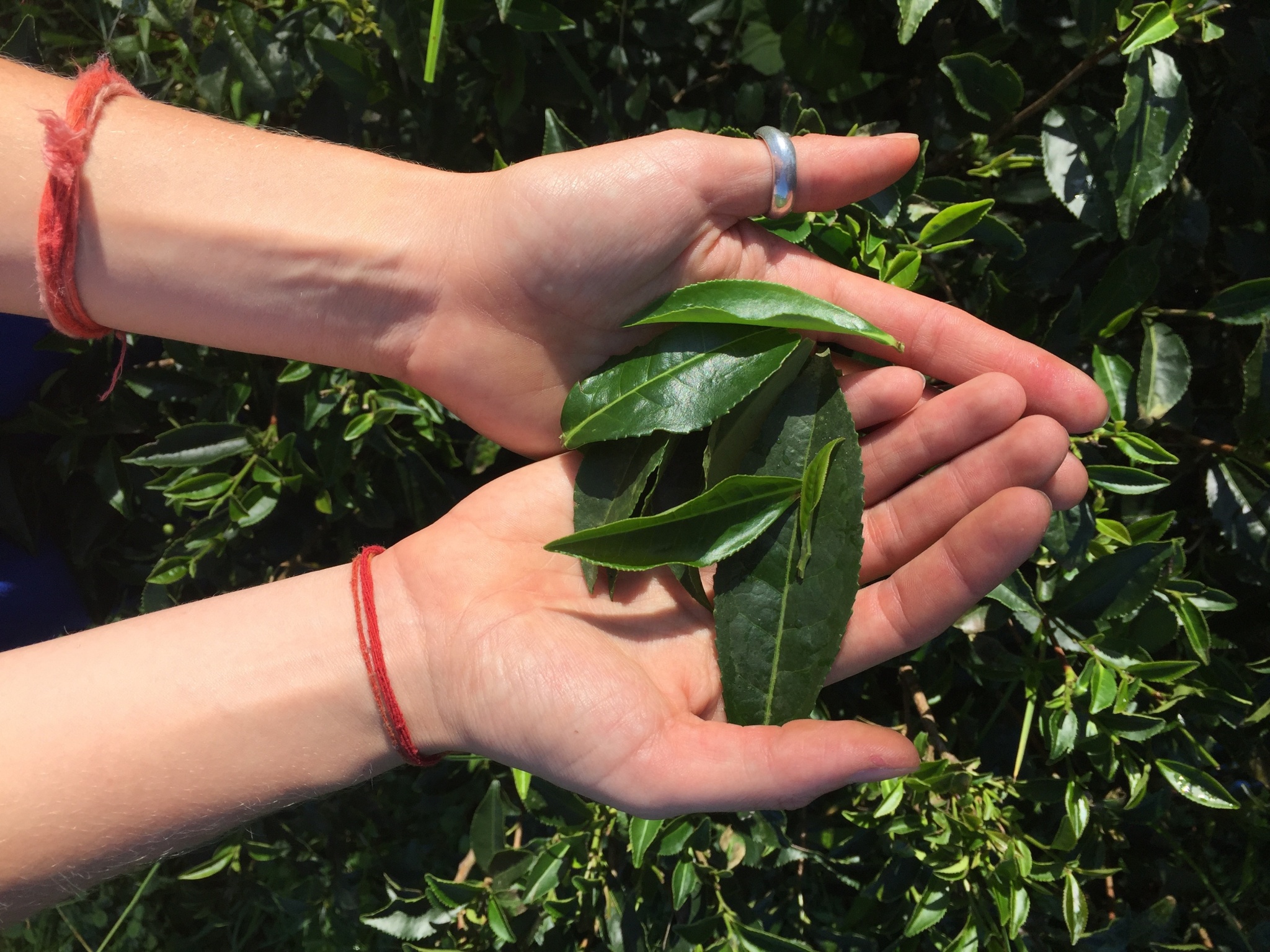 Going down to the main plaza we both were surprised by the many different faces strolling busily up and down the town. Here is where I really started noticing India's ethnic and cultural diversity, and my nerdy interest in history kicked in. Before Darjeeling was born in 1885, Nepali Gurkhas and the chogyals (kings) of Sikkim were in constant dispute over the region, which finally fell into British hands as part of an amicable agreement with the Sikkimis kingdom and became a popular hill station where people flocked to from the unbearable heat of the Indian planes. Nowadays there is a mixture of cultures and you can find Nepalis, Bengalis, Tibetan and Lepchas, Boddhyas and any other curious wanderers, coexisting.
After some veg momos, we headed to Jawahar Rd W up to Windamere Hotel's tearoom, to receive the afternoon shades among the confortable and atmospheric sofas with some delicious pastries. This pink pastel room becomes a travel machine, as you lazily dip you cookie in the tea while looking at old British memorabilia.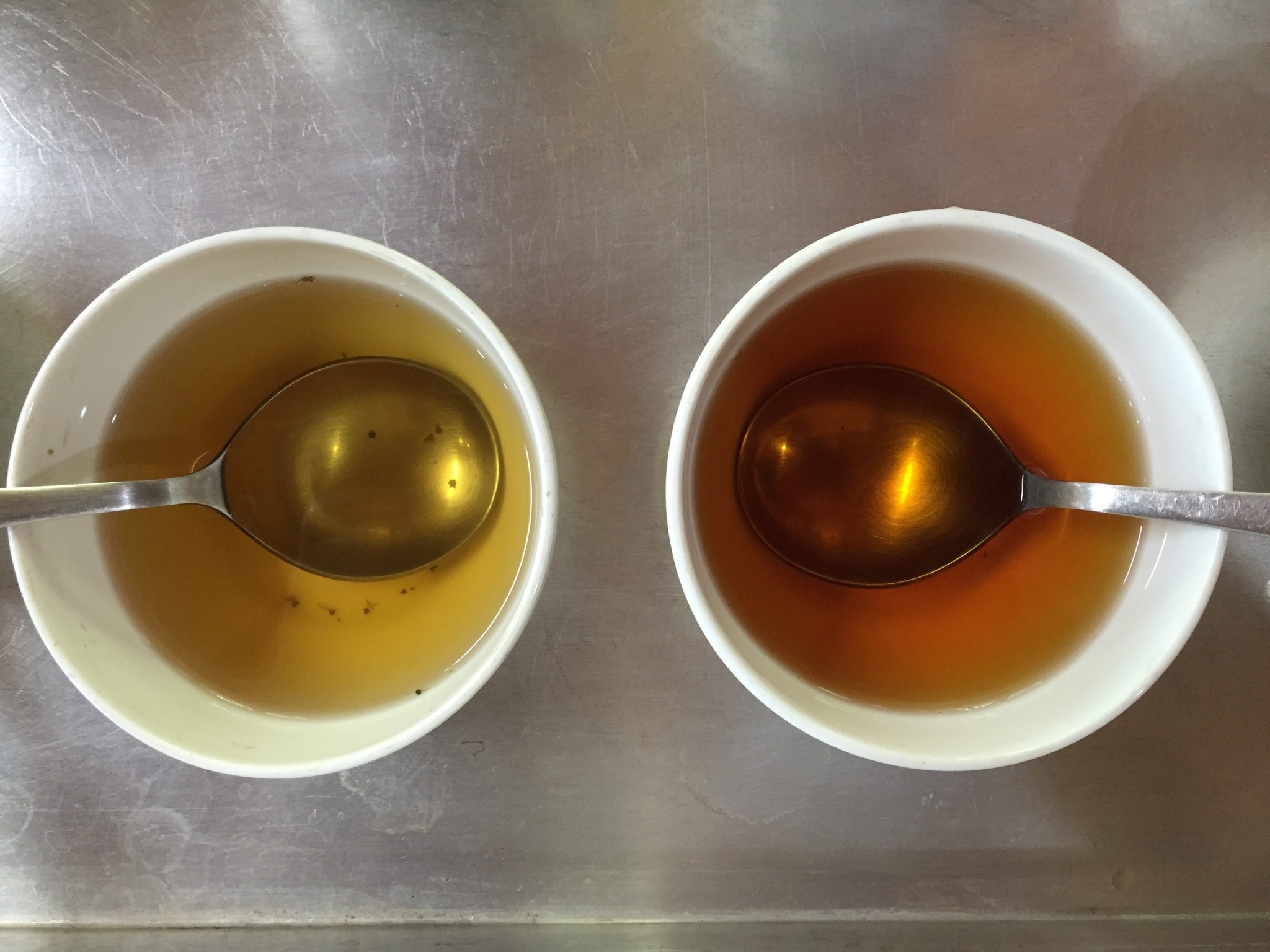 The tea experienced continued the next day. We started the day at dawn in the crowded Tiger Hill, where many tourists clustered together and competed for the best selfies. The yelling of the local women "chai, chai, chai" and the continuous chatter of tourists interrupted the tranquil atmosphere. Still, it's a beautiful view of Khangchendzonga. After a quick breakfast we took off for Happy Valley Tea Estate just outside of town. A friendly young man came to explain us all about Camellia Sinensis, the versatile bush that produced all the three varieties of tea. I had no idea about this before. As, I learned that day what changes is just the procedure applied to the leaves and the its flush. So, if you want what's best for you, go for the white tea, its tender leaved hold the most antioxidant and healthy properties of all of them.
If you are not fully satisfied just with this experience and you are absolutely mad about tea, you should visit the Makaibari estate only 32 km away from Darjeeling. There you can say at the tea pickers' family homestay and join them for a real experience in their morning pickings. If this is not your scene, you can also head to the the top-end Glenburn tea estate/resort, where you'll be pampered and inspired, like Wes Anderson is rumored to have been, resulting in his film The Darjeeling Limited.
Back in Darjeeling, I wanted to explore the Tibetan influence and walked down the zigzag paths into the secluded location of the Bhutia Busty Gompa. I enjoyed the walk and was happy to find the arches that led the path into the complex, where the white-red-yellow monastery was waiting for me silently among the trees. There is just something about monasteries that exudes serenity and gives me a little peace of mind. Inspired and interested in anything Tibetan, I headed to the Tibetan Refugee Self-Help Center is not so far away. It was founded in 1959, and it has a school, an orphanage, a clinic and workshops where carpets, wood carvings and other handicrafts that can be purchased to support the Tibetan community. The day was coming to an end so we decided to relax with a hot cup of – yes, you guessed it – hot tea and a nice plate of food at the classy Elgin Resort.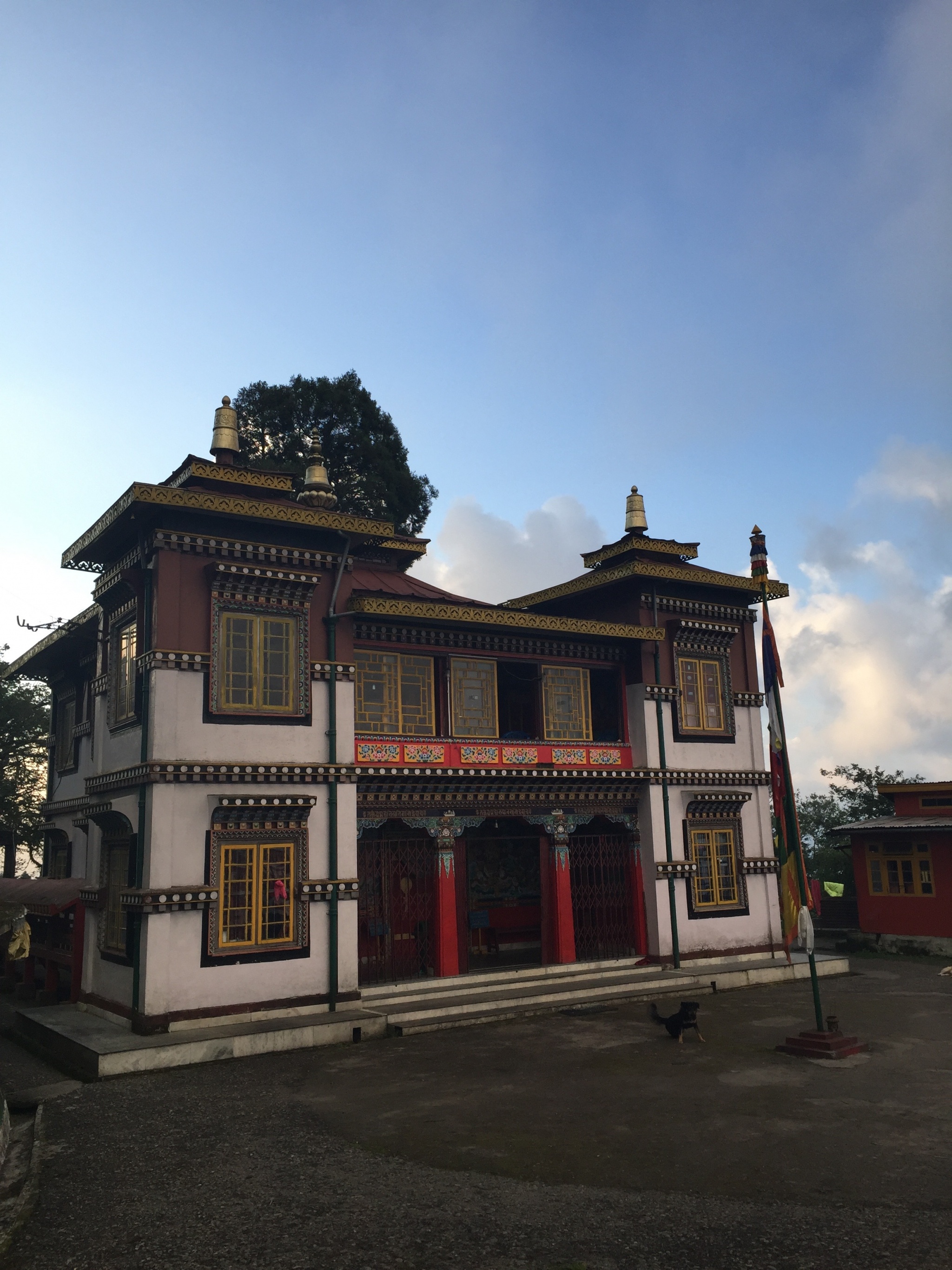 If you are feeling adventurous and are well equipped, close to Darjeeling you can also have a go at the Singalila Ridge Trek from Mane Bhanjhang to Phalut. Along the National Park, beautiful views from the Himalayas come into sight, stretching all the way into Bhutan. It's not an incredibly difficult walk, and it is worth to check out and have a glimpse of Everest, Lhotse, and Khangchendzonga.
It's safe to say that Darjeeling is full of surprises, intricate roads, secretive corners and lots to be discovered. When another guest asked me why I had come to Darjeeling I couldn't find just one reason, he just said with a smile in his face: "I came because of that Wes Anderson movie". I guess everyone comes here for a reason, so take this as a hint.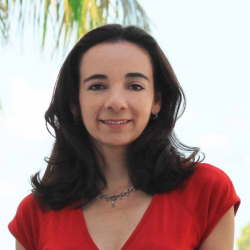 Latest posts by Paula Bendfeldt-Diaz
(see all)