Have you heard? ColectivaLatina, the new Latina influencer community from Collective Bias, is the place to be! Here you'll find support, opportunities and friendships just waiting to be forged. Please join us at the #MyColectiva Twitter Party and learn why this is the community every Latina will want to be part of!
As a Latina blogger, I am always looking to work with brands that provide me with content that speaks to my readers and that takes into account my culture and my language.  That is why I am super excited to share about ColectivaLatina, and let you know about all the exciting opportunities just waiting for you and your blog. ColectivaLatina is Collective Bias' new Hispanic division that works with brands to create campaigns that speak to Latinos through cultural relevancy.  It was created by Latinos for Latinos to showcase and support the amazing Latina bloggers who are a part of the larger Social Fabric community of influencers.  ColectivaLatina recognizes the growing importance and influence Latinos have so they are giving bloggers the opportunity to work with brands they love in both General Market and Latino focused campaigns.  They understand that Latinos and Latinas have different interests, tastes, values, traditions, etc. and want them to express their uniqueness through their content.
We will be talking about ColectivaLatina and why it's a great community for Latina bloggers.  We will be answering your questions and members will share what they love about our awesome community.  We'll also be sharing exciting news about what to expect from ColectivaLatina as well as telling you where you may be seeing us soon! Join in on the fun!
Join me at the #MyColectiva Twitter Party on SoFabChats!
DATE:  Wednesday, March 26th
TIME: 9:00pm-10:00pmEST
PRIZES: 5 – $100 Visa gift cards
EARLY BIRD: 1 – $50 Visa gift card
RSVP: #MyColectiva Party Page HERE
LOCATION:  SoFabChats Tweet Grid HERE
HOST: @paulabendfeldt
CO HOSTS: @AsBestRecipes, @HotMamaNtheCity and @smashbravoteam
SPECIAL GUEST: @ColectivaLatina
PARTY RULES: #MyColectiva Official Rules HERE.
Tweet:  Discover @ColectivaLatina! #MyColectiva Twitter Party 3/26 9pm ET. Prizes $550! RSVP/Rules http://cbi.as/f0u4v  #shop #cbias
Love Twitter Parties? New to Twitter Parties and want to learn more?
Stay in the loop with the SoFabChats Twitter Party Schedule, RSVP for individual Twitter parties, find SoFabChats Twitter Party Tips and sign up for SoFabChats Twitter Party email alerts!
RSVP today and learn how you can enter to win our special Early Bird gift card prize!
Descubre ColectivaLatina. Unete a la Fiesta de Twitter Bilingue de #My Colectiva
¿Ya te enteraste?  ColectivaLatina, la nueva comunidad de blogueras Latinas de Collective Bias es el lugar donde quieres estar! Allí encontrarás apoyo, oportunidades y amistades.  Únete a la Fiesta de Twitter de #MyColectivea y entérate porque esta es una comunidad a la que toda bloguera Latina querrá unirse.
Como una bloguera Latina siempre busco trabajar con marcas que me proporcionen con contenido que está relacionado con lo que mis lectores quieren y que tome en cuenta mi cultura y mi lenguaje.  Es por eso que estoy muy emocionada de compartir con ustedes sobre ColectivaLatina y dejarles saber sobre las emocionantes oportunidades que están esperándote.  ColectivaLatina es la nueva división Hispana de Collective Bias, la cual trabaja con las marcas para crear campañas con las cuales los lectores Latinos pueden identificarse pues incluyen un elemento cultural.  Creada por Latinos para Latinos para resaltar y apoyar a las fantásticas blogueras Latinas que son parte de la comunidad de Social Fabric.
ColectivaLatina reconoce la creciente importancia e influencia de los Latinos por lo que le dan a los blogueros y blogueras Latinos la oportunidad de trabajar no solamente en campañas enfocadas en el Mercado Latino sino también en campañas dirigidas al Mercado general. ColectivaLatina entiende que los Latinos tenemos diferentes intereses, gustos, valores y tradiciones y quieren que expresemos todo lo que nos hace únicos de forma autentica en nuestro contenido.
Estaremos hablando de ColectivaLatina y porque es una fantástica comunidad para las blogueras Latinas.  Estaremos respondiendo a sus preguntas y los miembros estarán compartiendo acerca de sus experiencias en esta comunidad.  También estaremos compartiendo emocionantes noticias acerca de que pueden esperar de ColectivaLatina y les diremos donde pueden encontrarnos pronto.  ¡Únete a la fiesta!
Unete a la fiesta de Twitter de #MyColectiva en SoFabChats!
DIA:  Miércoles 26 de Marzo
HORA: 9:00pm-10:00pmEST
PREMIOS: 5 – Tarjetas de regalo Visa de $100
EARLY BIRD: 1 – Tarjeta de regalo Visa de $50
RSVP: #MyColectiva Pagina de la Fiesta AQUI
LUGAR:  SoFabChats Tweet Grid AQUI
HOST: @paulabendfeldt
CO HOSTS: @AsBestRecipes, @CouponMamacita y @smashbravoteam
INVITADO ESPECIAL: @ColectivaLatina
REGLAS DE LA FIESTA: #MyColectiva Reglas Oficiales AQUI.
Tweet:  Descubre @ColectivaLatina! #MyColectiva fiesta en Twitter 3/26 9pm ET. Premios $550! RSVP/Reglas http://cbi.as/f0u4v #shop #cbias
¿Te Encantan Las Fiestas en Twitter? ¿Quieres Aprender Más Sobre Las Fiestas de Twitter? 
Manténte informada con el Calendario de Fiestas de Twitter de SoFabChats, RSVP para fiestas de Twitter individuales, encuentra consejos en SoFabChats Twitter Party Tips y obtén alertas en tu email para futuras fiestas en Twitter.
RSVP hoy y enter ate como puedes ganar el premio de Early Bird!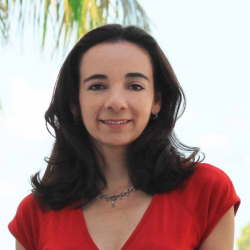 Latest posts by Paula Bendfeldt-Diaz
(see all)