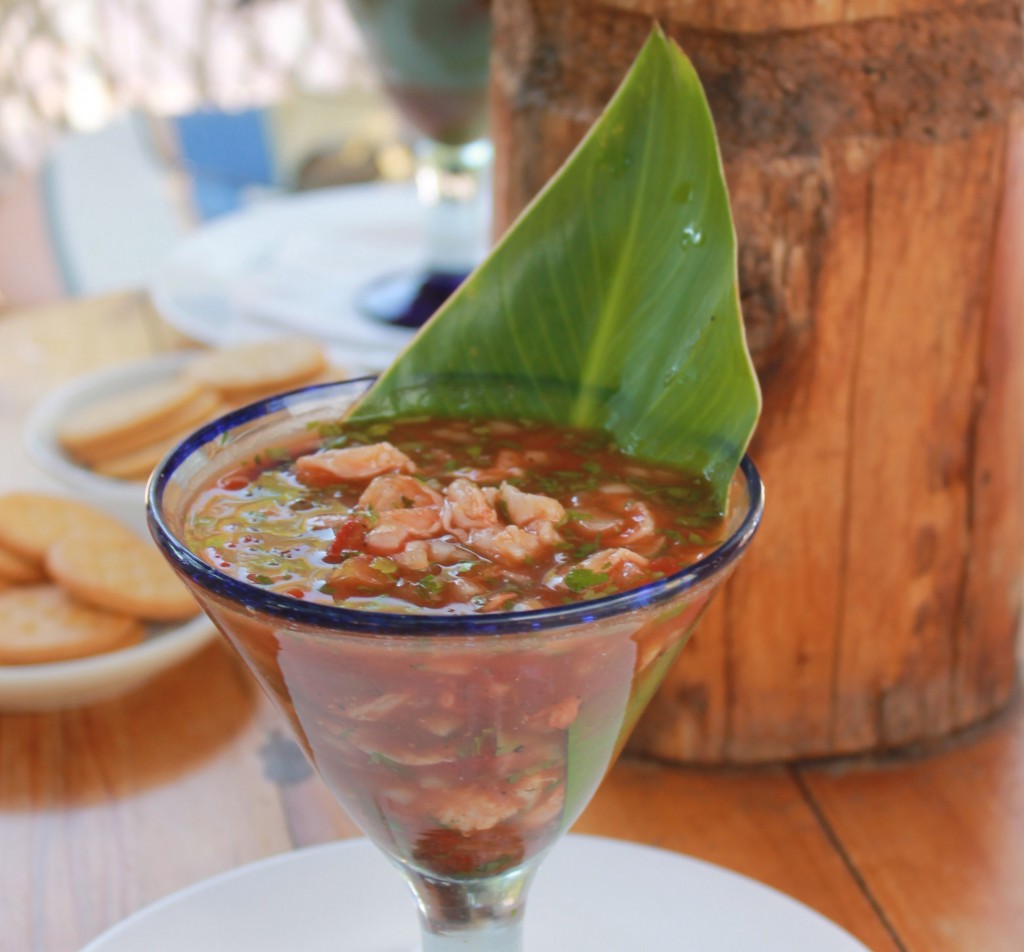 Ceviche is one of my favorite foods, it's a great summer or beach food and you can add different shellfish and fish to it.  Ceviche is a traditional food in many Latin American countries and this version is from Guatemala, my home country.
Ingredients:
4 large tomatoes , diced
2 lbs of firm, fresh red snapper fillets (or other firm-fleshed fish), cut into 1/2 inch pieces, completely deboned
1 onion , diced
1 bunch cilantro , diced
1 jalapeno , diced
12 limes , squeezed
4 tablespoons ketchup , secret ingredient
1 teaspoon Worcestershire sauce
salt and pepper to taste
Directions:
Combine fish and lemon juice in a ceramic or other non-reactive dish and marinate in the refrigerator for one hour then stir to make sure more of the fish gets exposed to the acidic lime juices and let stand for another hour.  Add salt, pepper, Ketchup,Worcestershire sauce, onion, tomatoes, chilies and cilantro, marinate for 2 more hours. Remember to always refrigerate when your marinating! Serve with crackers and accompany with an ice cold Michelada!
Shrimp Ceviche 
You can use shrimp instead of fish or add shrimp and make a shrimp and fish ceviche. Replace the fish for 2 lbs of medium shrimp , peeled and deveined or half the fish and use 1 lb of shrimp. Blanche shrimp in boiling water for 5 minutes, then shock in ice cold water. Strain when cooled.  Then follow the marinating directions for the fish ceviche.
¡Buen Provecho!
I post recipes that are either typical dishes from my home country of Guatemala, recipes from other Latin American countries or interesting and fun recipes with ingredients that give them some sabor Latino. If you have any suggestions or would like a specific guatemalan recipe let me know in the comments section.