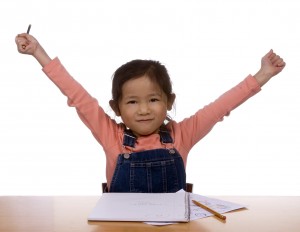 THERE IS NO BETTER GIFT FOR A CHILD THAN A BOOK!!
As part of the Dual Language Learners Committee for South Florida, we have been working on supporting parents to keep their home language and culture alive.  This has great advantages for the children's future success in school, as well as for entire family and community.  Many families don't have the economic means to purchase books for their children or the time to visit a library so we are organizing a book drive.
Growing Up Bilingual is collecting books for children in South West Florida. These books will be distributed to at risk children, lots of them Dual Language Learners, who are behind in their development and literacy skills but do not qualify for services through Early Steps or FDLRS (federal programs). They will also be distributed to the Literacy Buddy Program.  If you are a parent chances are you have books lying around that your children have outgrown so all it takes is a few dollars to put them in the mail, if you are in SWFL please contact me and I can let you know if there is somewhere you can drop them off close to you or maybe I can pick them up.
We accept any children's book new or slightly used in English or any other language.  I know not all of you have bilingual books or books in other languages so I ask please purchase at least one book in the language of your choice   (books in Spanish and Haitian-Creole are desperately needed).  At the end of this post I have included a long list of Spanish or bilingual Spanish/English books on amazon that you can buy for under $1 (used) which means for under $5 you get it shipped. There are lots of other books in Spanish or any other language on amazon, so feel free to look for something else, this is just to make it easier for you!
You can find more book recommendations in other languages in my post: Great Books for Children.  Most of these books besides being bilingual or in another language also portray stories rich with culture and traditions.
Please mail books to:
Growing Up Bilingual Att: Paula Bendfeldt-Diaz
4132 SW 9th Pl
Cape Coral, FL 33914
EARLY LITEARACY STATISTICS
33%  of children in America enter kindergarten underprepared, mostly because their early years leave them without the necessary language and literacy skills.
23% of children are never or rarely read to at home.
Reading for pleasure has been shown to be the most important indicator of the future success of a child, more so than their socio-economic status.
Young children living in poverty are less likely to be read to every day by a family member than are children living at or above the poverty line.
Reasons for this include: lack of time from parents who work long hours and various jobs, parents not being able to read themselves, parents being able to read only in another language and not having books in that language available, parents being unable to buy books.
WHY HOME LANGUAGE MUST BE SUPPORTED!
Dual Language Learners are more likely than other children to come from low-income communities.
English skills—when learned as a second language—are best acquired by students who first have strong oral language development (strong vocabulary, phonological awareness, letter knowledge and understanding of print concepts) in their home language.
Young children who are provided with intentional learning opportunities in their home language demonstrate the highest achievement in both their home language and English by the end of third grade and beyond.
If children do not have the opportunity to continue to learn in their home language, their future linguistic, conceptual, and academic development in English is at risk.
IF YOU HAVE A BILINGUAL (Spanish/English) CHILD AT HOME: sign up for Read Conmigo. Their mission is to enrich the learning environment in bilingual households, one family at a time. Sign up to recieve free books in Spanish monthly.
IF YOU LIVE IN SWFL PLEASE VOLUNTEER TO BECOME A LITERACY BUDDY!!  All you have to do is write to a child in the area and provide 3-4 books for that child per year!
Early Literacy Buddies Application
Early Litaracy Buddies Application Spanish/Aplicacion para ser un Amigo de Alfabetización
BILINGUAL BOOKS SPANISH/ENGLISH UNDER $5 W/SHIPPING GREAT FOR DONATING TO OUR BOOK DRIVE!!
Margaret and Margarita, Lynn Reiser.
The Farmer's Wife/ La Esposa del Granjero, Idires Shan.
Tortillas para mama and other nursery rhymes, Margot C.Griego.
Dora's Book of Words/ Libro de Palabras de Dora, Phoebe Beinstein.
Salsa, Lillian Colon-Villa
Learn With Dora/ Aprender con Dora, Alison Inches.
Whoever you are/ Quien quiera que seas, Mem Fox.
My First 100 Words in Spanish, Keith Faulkner.
La Cena del Cachorro, Victoria Miles.
Adivinanzas : Que tiene el rey en la panza?, Alejandro Longo.
Un Carro de Bomberos Grande y Rojo, Rose Greydanus.
El Pez Arcoiriss, Marcus Pfister.
Just Look and Learn Picture Dictionary, American Education Publishing.
El Cuento de Ferdinando, Munro Leaf.
Curious George Piñata Party, Marc Goldberg Sacks.
Feliz Navidad: Two Stories Celebrating Christmas, Jose Feliciano.
Please mail books to:
Growing Up Bilingual   amazonAtt: Paula Bendfeldt-Diaz
4132 SW 9th Pl
Cape Coral, FL 33914
Disclosure: This post contains affiliate links and the money raised from this goes back to buy books in Spanish that will be donated to children who are dual language learners.
HAVE YOU READ THESE POSTS?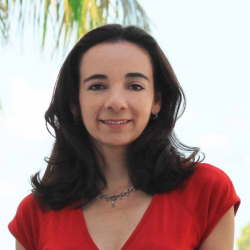 Latest posts by Paula Bendfeldt-Diaz
(see all)