Disclosure: I received a 3 month subscription to Monarca Languages so I could do this review their Spanish language printables and lesson plans for preschoolers.

Summer is here filled with fun trips to the beach and lots of traveling.  Summer is also a great opportunity to improve my children's Spanish because they are spending more time at home and we can work on their math and reading skills.  It is hard to find good quality Spanish-language educational resources online and that is why I am thrilled with Monarca Languages.  They have a wide array of hand drawn, fun and stimulating learning materials for preschoolers from worksheets and coloring pages to board games.
Monarca Languages materials are based on a sequential seasonally based curriculum.   Monarca's team has worked in the Early Childhood Education field for more than 50 years combined, bringing a unique experience of the early childhood developmental process which gives me the peace of mind when it comes to the quality of the materials (I can't tell you how many times I have seen Spanish-language educational materials with spelling and grammatical mistakes even in schools!)
Even though my kids are 5 and 8 when it comes to Spanish we are still working on some of the basics .  My little guy is starting to learn to read and my daughter who learned to read in English at school has transferred that skill to Spanish but she still has to work on her Spanish phonemes, letter sounds and word recognition so we have taken advantage of many of the materials available on Monarca Languge and they are both improving not only their Spanish but also their math, problem solving, reading and writing skills in general!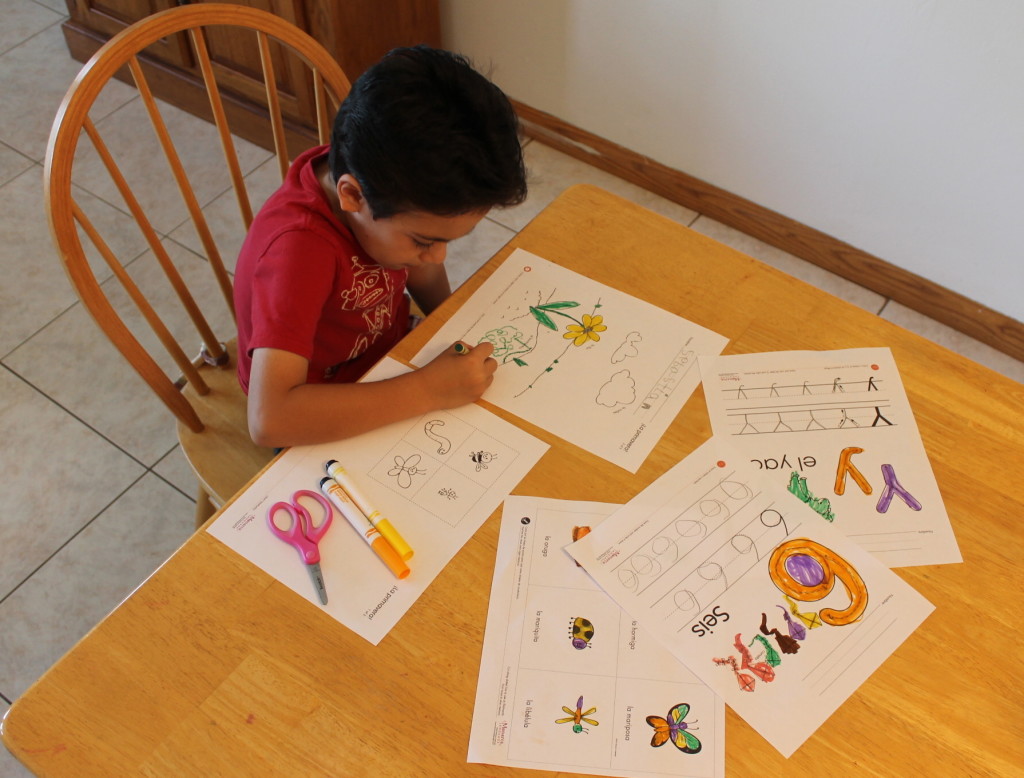 To download all the printable materials you just need to join Monarca Languages's monthly membership.  The first month is free so you can try them out and after that each month is only $7.99 !
The printables and lessons are divided into 4 subjects and each one has materials that are separated depending on the child's age :
Seasonal Materials include worksheets and games and craft projects with seasonal themes, some of these change monthly.  In this section you will also find additional resources like books, CDs and games that you can purchase separately.
Reading and Writing Corner includes worksheets that introduce the alphabet's letters and their sounds through pictures, building literacy and language fluency. We include reviews that put other important concepts into practice, including problem-solving, refining visual discrimination, critical thinking, logic development and tracing
Math Circle: Worksheets include basic mathematical concepts, such as: categories, number recognition, geometrical shapes, patterns and problem solving.
Coloring Pages
So this summer my kids are having a great time improving their Spanish working on reading, writing and math skills. This month they are learning about el verano (summer), about insectos (insects) and about plantas y flores (plants and flowers) and we can't wait to see what new subjects they we will be exploring next month with Monarca Language!
So head on to Monarca Language's website and sign up for you free one month subscription.  You can also like them on Facebook and follow them on twitter @monarcalanguages to get great tips and information about teaching kids Spanish and free Spanish-language resources.
Giveaway
Win a 3 months subscription to Monarcha Language.  This giveaway is open world wide for anyone 18 and older.  Giveaway ends on Friday June 28th at 11:59pm. To enter follow the instructions on the Rafflecopter below.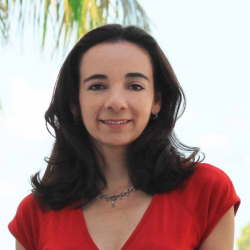 Latest posts by Paula Bendfeldt-Diaz
(see all)