Today I am sharing with you all about the Munchkin LATCH bottle and although this is a sponsored post all of the opinions are my own. When I was breastfeeding I struggled to find a bottle that really worked for my baby and that is why I alive the new Munchkin LATCH bottle specifically designed with breastfeeding mom's in mind.  While other bottles may look like the breast, the one-of-a-kind LATCH accordion nipple moves, stretches, and functions like the breast, helping baby latch easily and correctly. This makes it easier for your baby to transition from breast to bottle and back.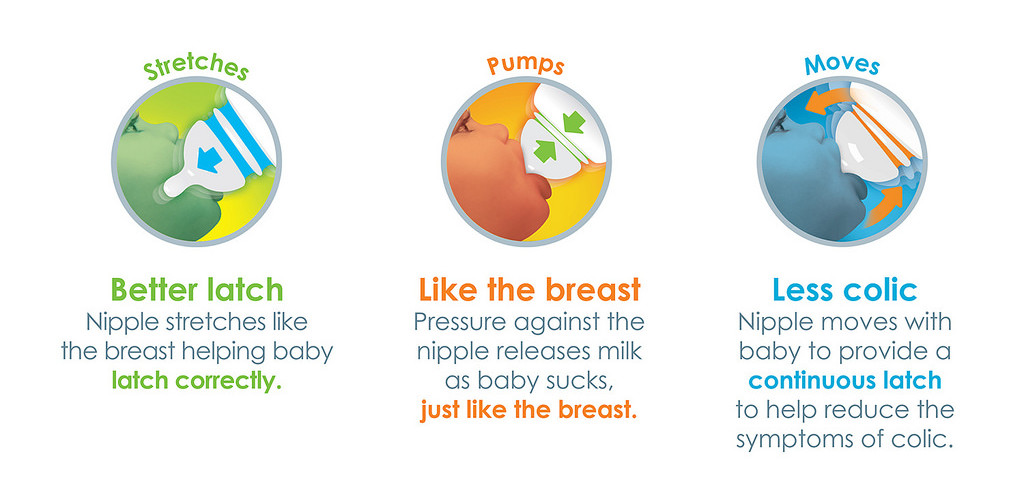 If you have had a baby who suffers from colic you know how important it is to find a bottle that reduces gas and funniness! The LATCH bottle offers a simple way to reduce colic without the extra pieces and parts, which makes it easier to clean and gives you the piece of mind of knowing that there are no nooks and crannies in those extra pieces that are hard to reach and clean. The accordion-style LATCH nipple flexes as baby moves her head, allowing your baby to maintain her latch while reducing the amount of air she ingests Plus, the anti-colic valve located at the bottom of the LATCH bottle allows for breast milk to flow while ensuring air bubbles don't travel through, reducing gas and fussiness and of coarse the LATCH bottle is BPA Free!
[important]Readers can enjoy free shipping at Munchkin.com using the code LOVELATCH, which will expire 12/31/14 (one per Customer; U.S. residents only).[/important]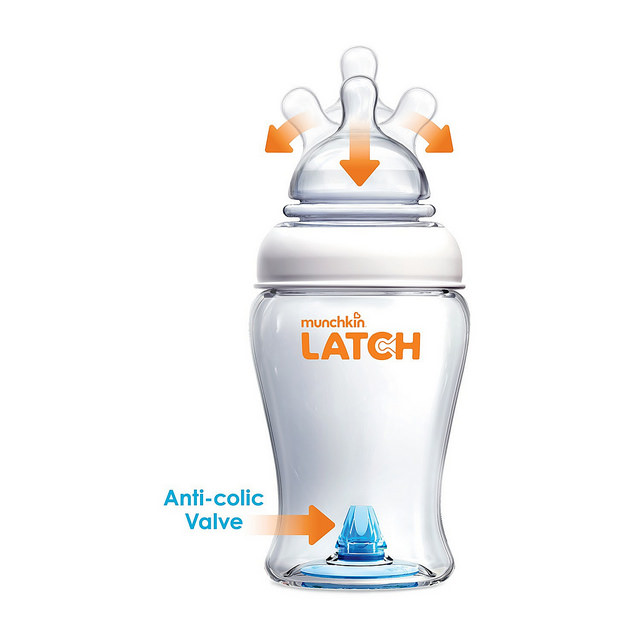 Join the #LoveLATCH Twitter Party
Join us for the #LoveLATCH Twitter party to talk about the importance of breast feeding and for a chance to win prizes!
When: Wednesday, November 12 at 8:00 am PST / 11:00 am EST.
Where: on Twitter using the #LoveLATCH hashtag
Hosts:  @SITSGirls and @munchkin_inc
Prizes:
Each participant during the Twitter event using the #LoveLatch hashtag will automatically be entered to win one of the following (four (4) winners):
(3) Twitter Party winners will receive a  Munchkin Gift Set (ARV: $128.00), plus a $100.00 Amazon Gift card.
(1) Twitter Party RSVP winner will receive: $25.00 Amazon Gift card (ARV: $25.00)
RSVP on the linky below to participate and be elegible to win the prizes!!

Twitter party terms and conditions. 
This Express Yourself post is brought to you by Munchkin LATCH as part of the #LoveLatch campaign