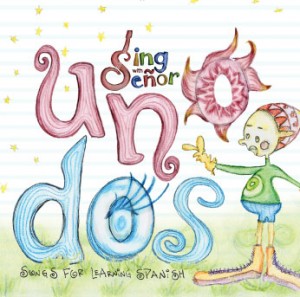 Sing With Señor was a real treat for our family.  We all love music and try to listen to music in Spanish as much as we can but there are not many options that are both child friendly, fun and educational and Sing With Señor is all of these.
The music has a definite South American feeling to it, which I love.  I have to say that my favorite song was the number song, it starts with the beautiful sounds of the acoustic guitar, then the voices of Felipe Cañete and Soleil Kelly and when the chorus of children come in actually got goose bumps!
The rhythm of the whole CD is so fun, warm, and inviting without being too distracting to the actual lyrics.  The melodies are catchy and the words easy to remember making it a wonderful tool to teach your children Spanish. With this CDs your children can learn about numbers, letters, fruits, sports, animals, days of the week, family and the concepts of up, down, next to and near and far.
This is one of the few children's CDs we have that I can listen to over and over again because the music is so beautiful it never becomes gets old or becomes annoying.  We listen to it on long car trips which gives us a great opportunity to practice the kid's Spanish skills.
I have to say that I was very pleasantly surprised by the high quality of the recording  and the great sound.   I feel like sometimes in children's CDs this is not given too much importance but that is not the case here. .  I would highly recommend this for any family or classroom.
If you are interested in acquiring a copy of Sing With Señor you can get it on Amazon with the link below or visit their website at www.singwithsenor.com. 
I  recieved a copy of  Sing with Señor so I could listen to it with my children and review it.  My opinion is sincere and this post was not edited by a third party. This article may contain affiliate links.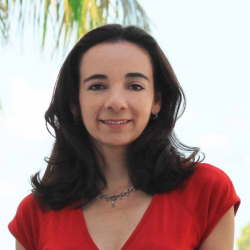 Latest posts by Paula Bendfeldt-Diaz
(see all)