We watched Toy Story 4 this past summer. We were in Guatemala at the time and watching in the theater in Spanish. We loved it and thought that the movie was so much fun and so endearing. We love the Toy Story characters and I feel like my kids have grown with them always a part of their lives. My daughter dressed up as Woody for Halloween when she was about 6 or 7 and the next year she dressed up as Buzz Light year. There have always been Toy Story toy chest and the Toy Story movies are always favorites to watch on movie night.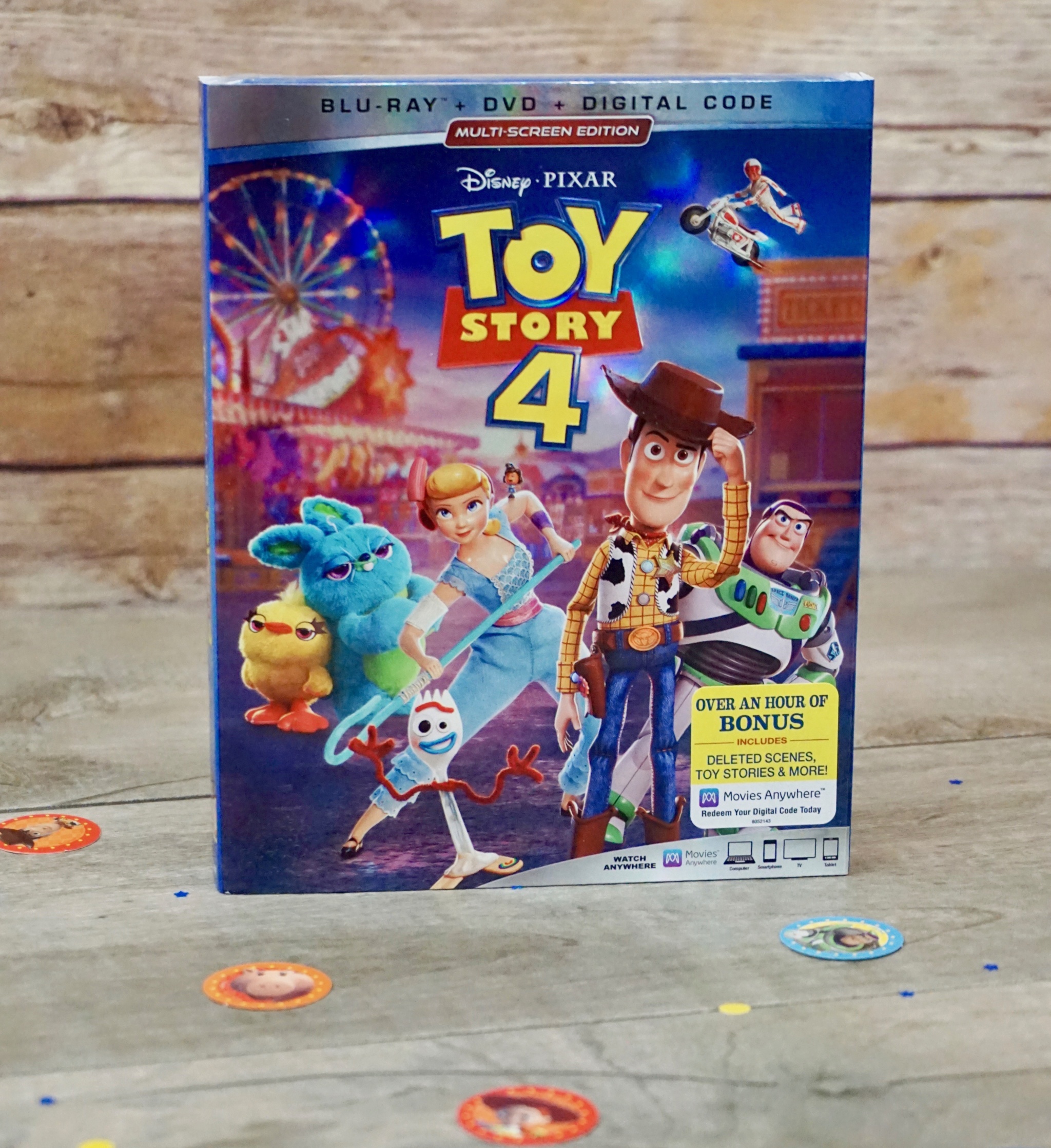 That is why we where so excited to own the Toy Story 4 movie so that we could watch it at home. We are continuing to memories alongside the Toy Story characters who have become part of our family! We were also excited to watch it with my husband who didn't get to see it with us at the theater. Watching it for the first time in English was also a lot of fun.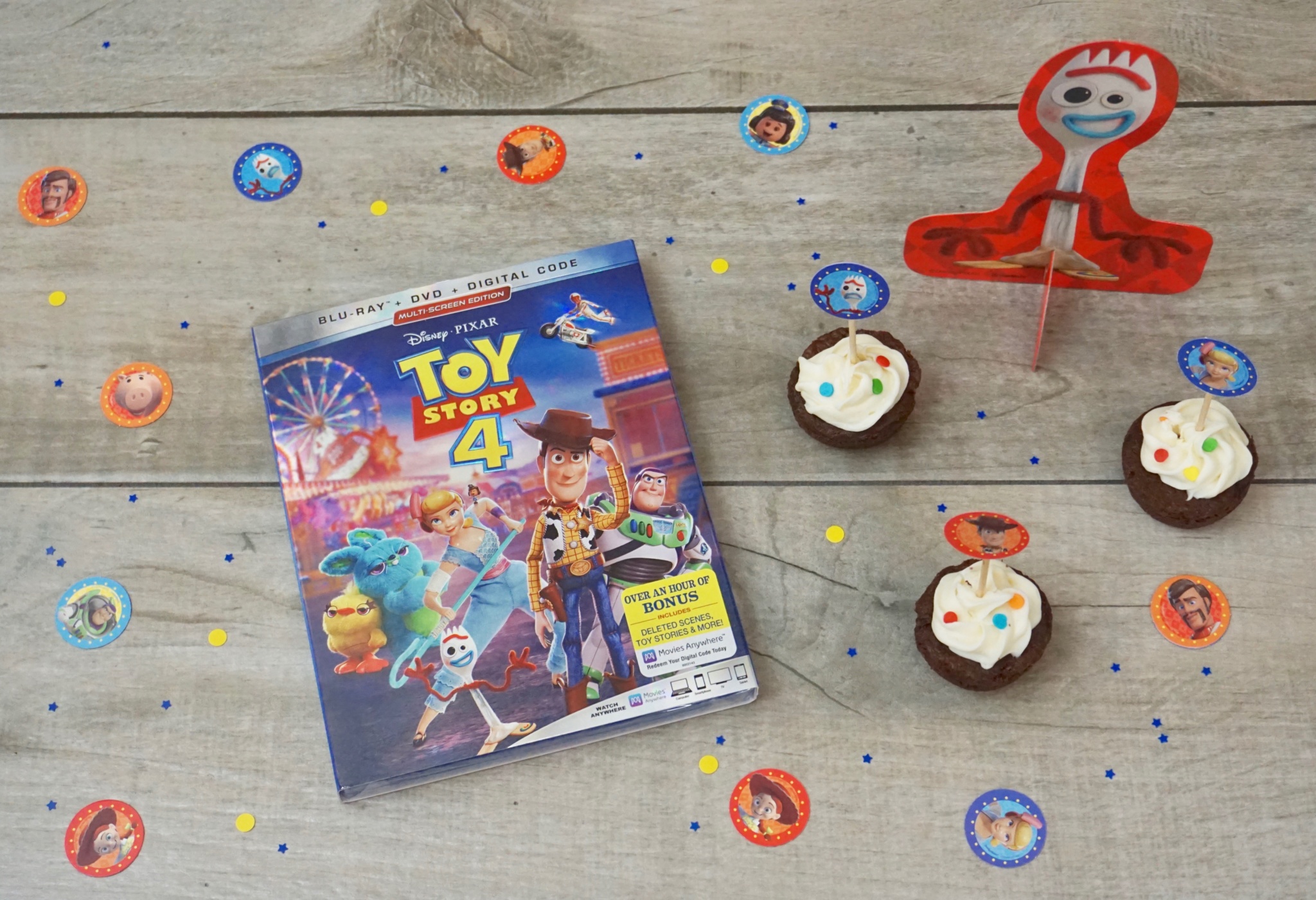 We loved all of the bonus features from deleted scenes to toy stories and much more. If you haven't watched Toy Story 4 you're sure to fall in love with it. It's filled with fun adventures, action and lots of heartfelt moments alongside favorite characters and new ones. You can get your copy of Toy Story 4 here.
Throw A Toy Story Movie Night
Watching the Toy Story 4 movie with my family is a great way to spend time together and share laughter and tears as we enjoy one of our favorite Disney Pixar movies.
Make it a fun night by adding some Toy Story themed treats and party decorations and maybe even some carnival activities and games for an unforgettable family movie night! Another great idea is for kids to make their own Forkys at home.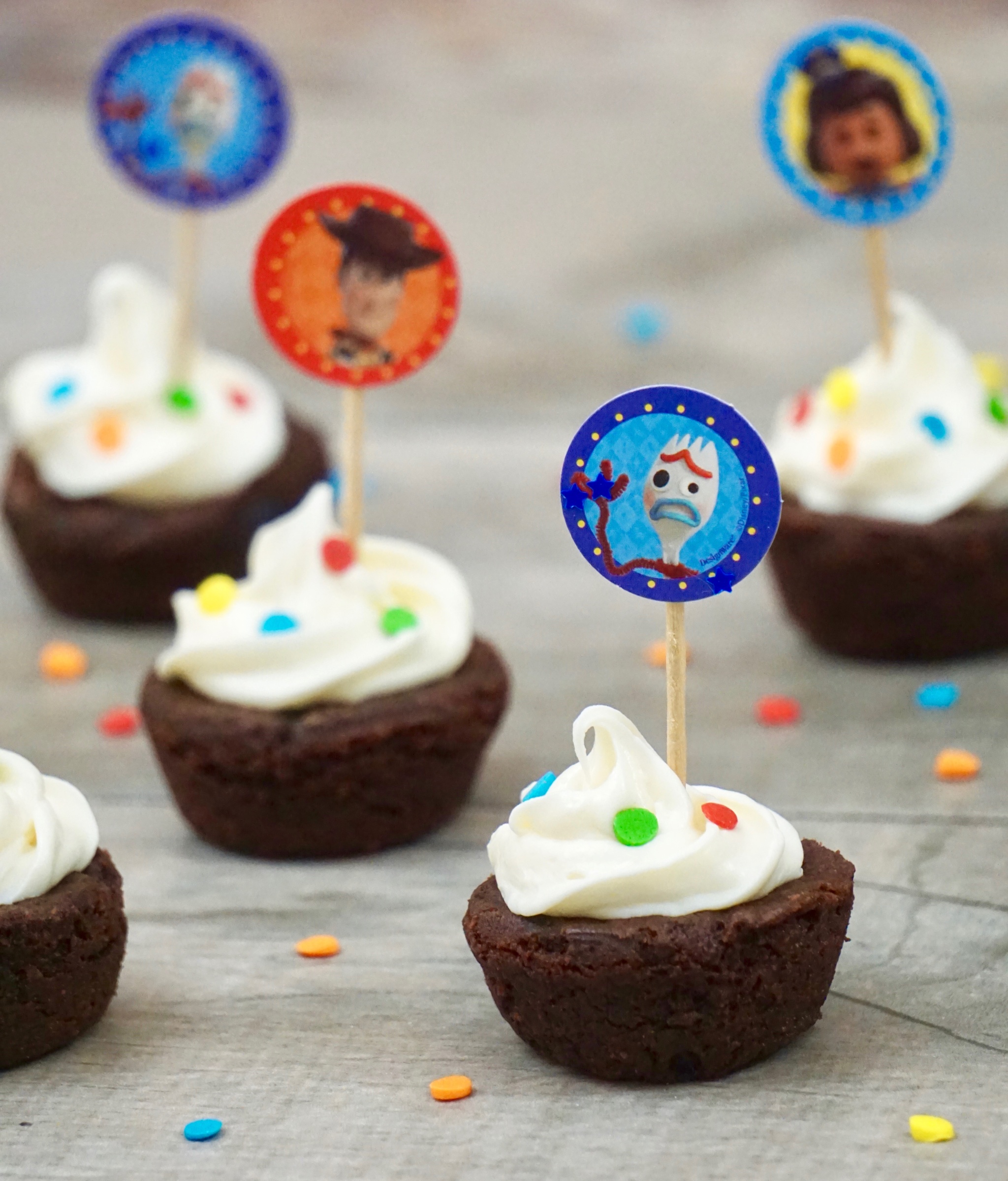 We made some fun little brownie cupcakes and decorated them with Toy Story cupcake toppers. We also put up some fun Toy Story decorations to really get into that festive Toy Story party mood!
About Toy Story
Woody (voice of Tom Hanks) has always been confident about his place in the world, and that his priority is taking care of his kid, whether that's Andy or Bonnie. So, when Bonnie's beloved new craft-project-turned-toy, Forky (voice of Tony Hale), declares himself as "trash" and not a toy, Woody takes it upon himself to show Forky why he should embrace being a toy. But when Bonnie takes the whole gang on her family's road trip excursion, Woody ends up on an unexpected detour that includes a reunion with his long-lost friend Bo Peep (voice of Annie Potts). After years of being on her own, Bo's adventurous spirit and life on the road belie her delicate porcelain exterior. As Woody and Bo realize they're worlds apart when it comes to life as a toy, they soon come to find that's the least of their worries. Toy Story 4 is directed by Josh Cooley ("Riley's First Date?"), and produced by Mark Nielsen (associate producer "Inside Out") and Jonas Rivera ("Inside Out," "Up"). Disney and Pixar's "Toy Story 4" is now available on Blu-ray, DVD and digital so you can enjoy it at home!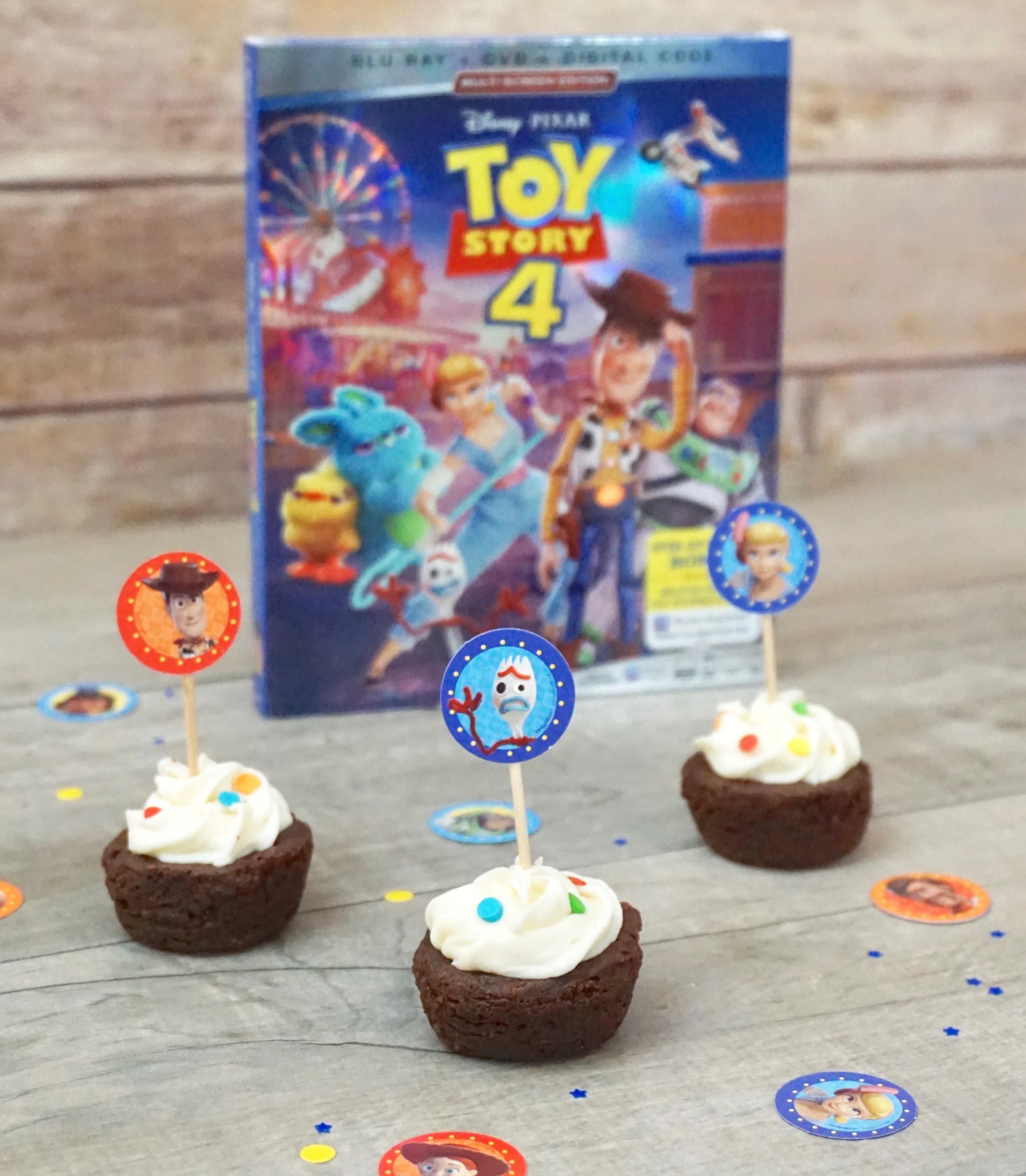 Toy Story 4 Blu-ray Giveaway
Enter the Toy Story 4 giveaway to win your own copy of Toy Story 4 in Blu-ray! To enter follow the instructions on the Rafflecopter below.
a Rafflecopter giveaway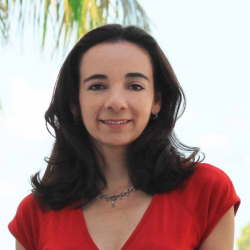 Latest posts by Paula Bendfeldt-Diaz
(see all)