This is part of a sponsored campaign with Latina Mom Bloggers and Cupcake Digital. However, all opinions expressed are my own.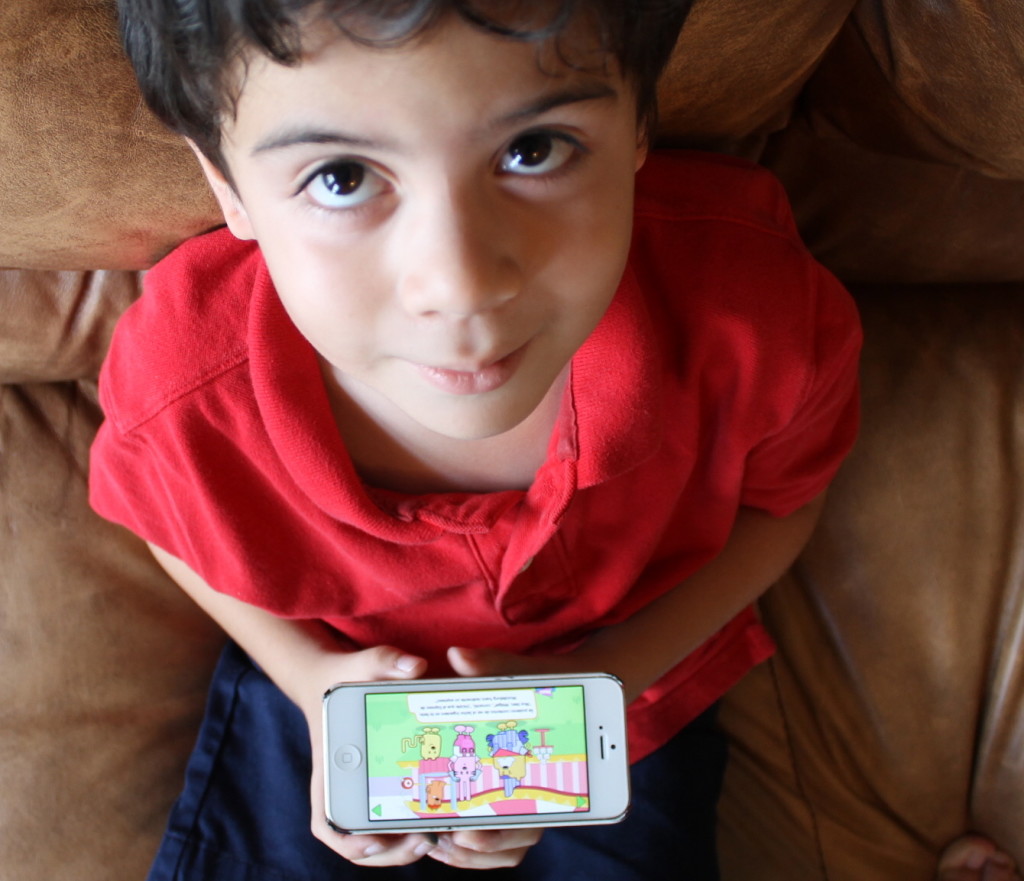 The Wubbzy y El Tren Loco is a bilingual, English and Spanish, iPhone and iPad educational app.  You have heard me say before that I am a huge advocate for using technology as a tool to get kids excited about improving their Spanish skills.
My kids both love Wubbzy and his friend so they where both thrilled when I presented them with the Wubbzy y El Tren Loco app. My little man is also a big train fan and loves everything trains so this app was a double hit for him.
About Wubbzy y El Tren Loco
This fun new app was created by two Latina and bilingual moms who, just like me, are always looking for ways to motivate children to learn and speak Spanish.  With this in mind they created an interactive bilingual story featuring Wubbzy and his friends.  The app gives kids three options:  Just a Book for quiet reading time, Read to Me and Read & Play.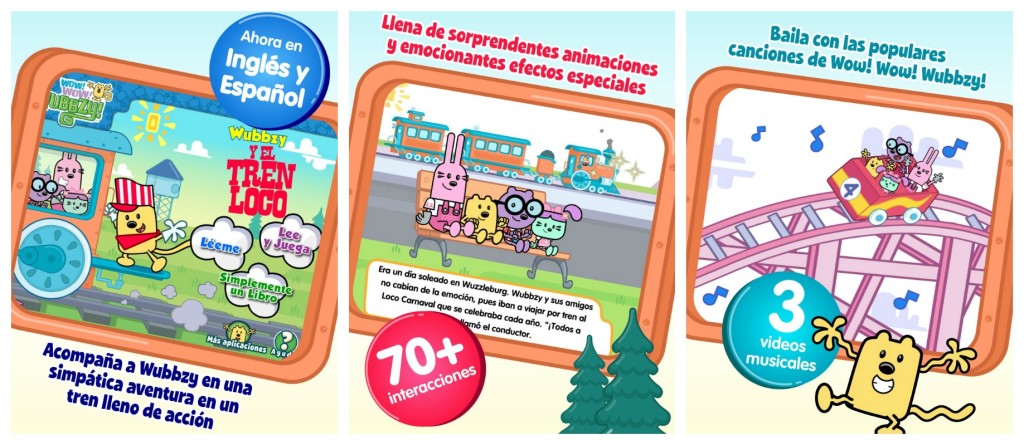 My kids chose to have the story narrated in Spanish and had lots of fun touching the screen to interact with the story and seeing the special effects and animations.  As the kids listened to the words each one was highlighted as it was read helping them read along and recognize each word in Spanish. This is just great for my daughter who is reading but still has some difficulty with Spanish pronunciation and spelling.  For my little guy who is in kindergarten seeing the words highlighted is helping him recognize new vocabulary words in Spanish.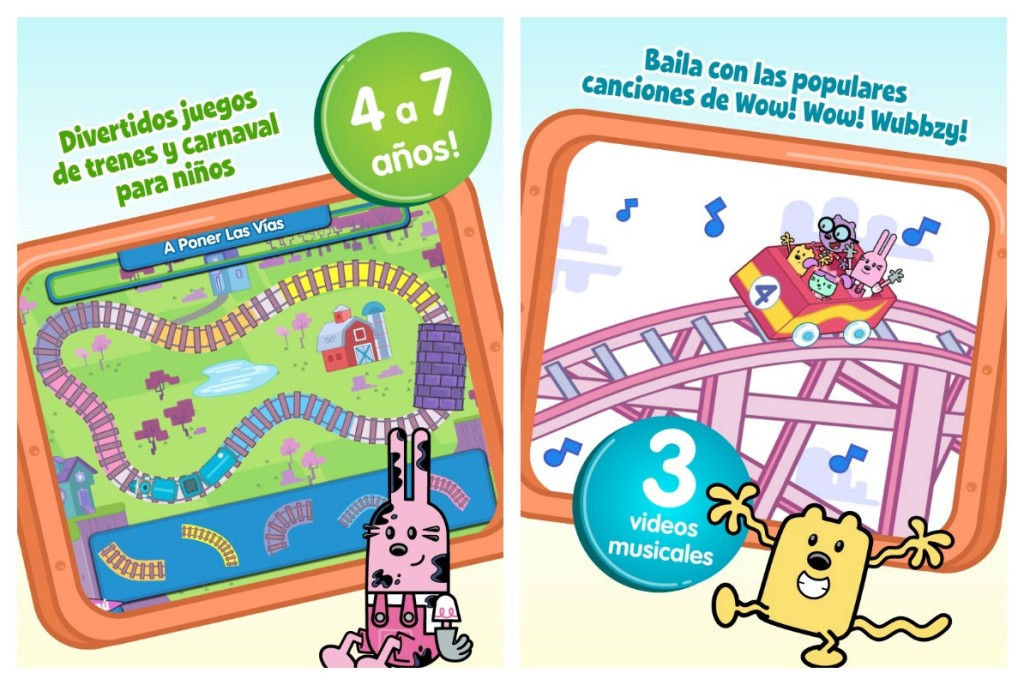 There are fun mini-games within the story within the story that kept them engaged and interested.  Additionally there are also a couple of Wubbzy videos with fun songs and coloring pages.  The coloring pages say each color out loud in Spanish (or English) when you choose it teaching the kids about colors.  There is also a Grown-Up's Corner to guide parents, teachers and caregivers in discussing the story with the kids.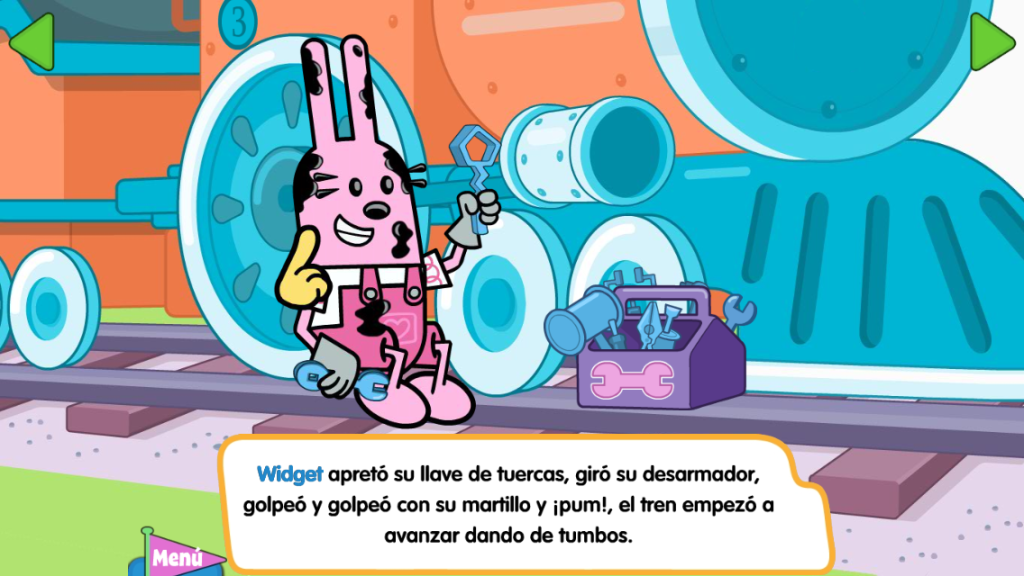 Needless to say my kids loved the app and spend a lot of time playing and watching the videos.  The app is a great option for bilingual kids or kids learning Spanish and I would highly recommend it for any little one, specially those who are already fans of Wubbzy and his friends.
You can download the Wubbzy y El Tren Loco app for iPhone or iPad on iTues for only $2.99 or download it for your Android device in Amazon HERE
.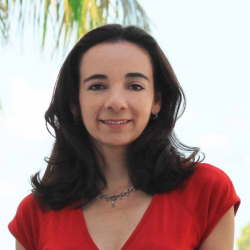 Latest posts by Paula Bendfeldt-Diaz
(see all)