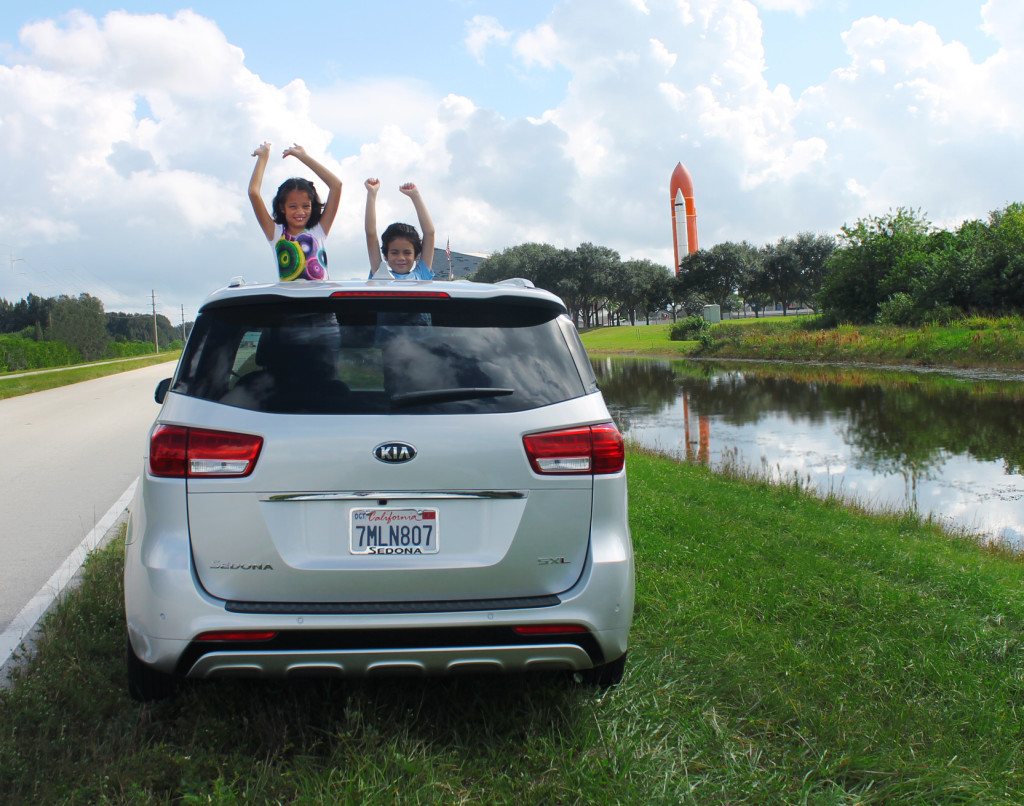 Travel has become part of our family's way of life. At least a couple of times a month we embark on short road trips to explore everything that Florida has to offer. On our last such trip we decide to visit the Kennedy Space Center. Our fun adventure started as we got behind the wheel of the new 2016 Kia Sedona.  From the moment the kids sat down you could see their excitement: the TV, the headphones, the huge second row seats with arm rests and retractable foot rests and the double sunroof make this minivan the ultimate family road trip car!
I can't help but think how lucky my kids are; this is nothing like my childhood family road trips riding in the back seat of a Nissan Sentra station wagon from the early 80's, yes I know I just dated myself here. There was no space to move which would result in fights between me and my brother that would usually start with a "he's touching me" and end up with me in tears but this classic family road trip scenario reminiscent of a scene of National Lampoon's Vacation would be virtually impossible on the Kia Sedona.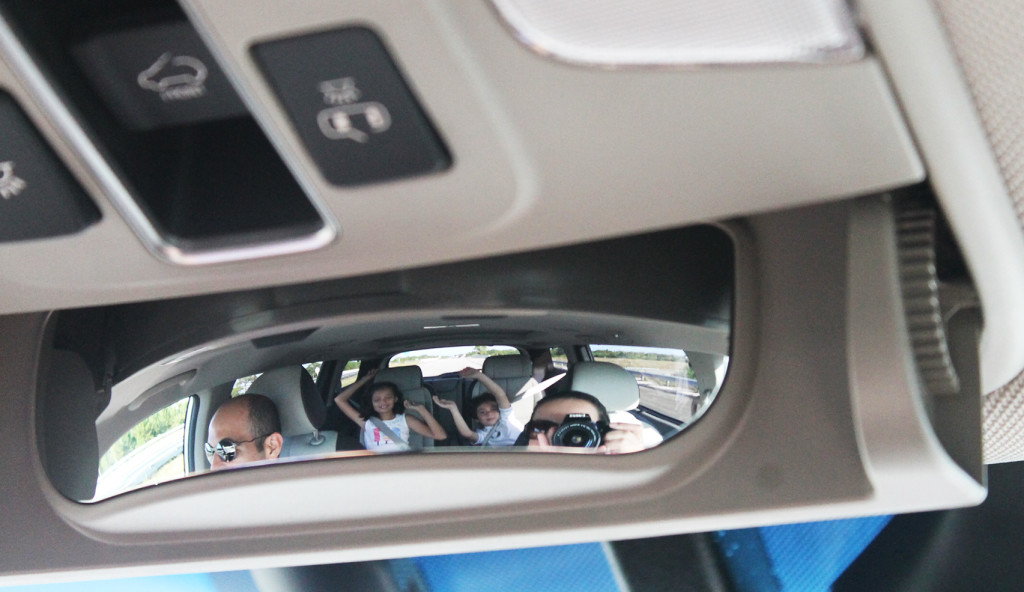 As I look back at the kids through the nifty little retractable mirror I can't get over how spacious the Kia Sedona is, seriously I feel like I have double the space to stretch my legs than in my car. In the second row the kids are relaxing, feet up, seats back and for a moment I consider sending one of them to the third row so I can relax in one of those awesome seats, even if that means I have to watch Iron Man for the 11th time. But guilt holds me back, I know my husband would not appreciate staying all by himself in the front. If he is driving I have to at least pretend to try to be a good copilot. The miles roll by and as I sink into my luxuriously comfortable seat and start to doze off I let go of my guilt: he doesn't really need a copilot he's got the cruise control on and with the Sedona's Local Search Powered by Google™ he can search for local businesses and destinations by voice command. Maybe next time I will ride in the back with the kids.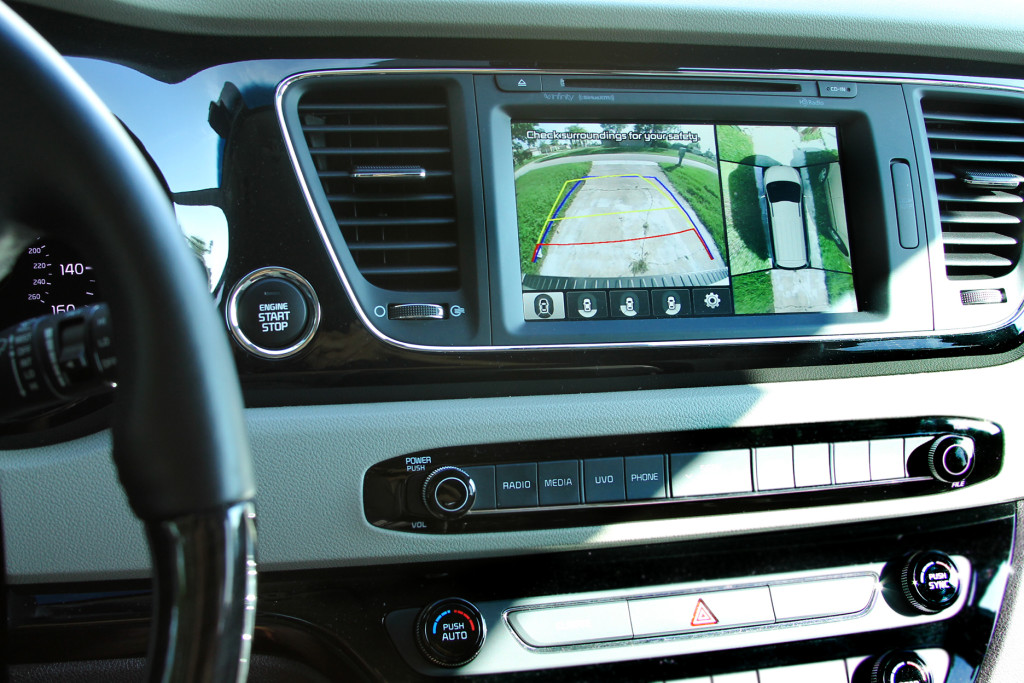 The Kia Sedona is as stylish as it is comfortable and as the hours fly by we keep discovering more and more features we love:
The climate control is divided into three zones so that driver, front-passenger, and the kids (or anyone else) in the back rows can set up the climate control separately so that we can all enjoy customized heating and cooling.
The center console has sooooo much storage space, enough for everyone's devices, snacks, music and anything else you can think of.
I struggle with technology so I love that the Kia Sedona's controls are simple to operate and very intuitive and the touch screen navigation system was so easy to use!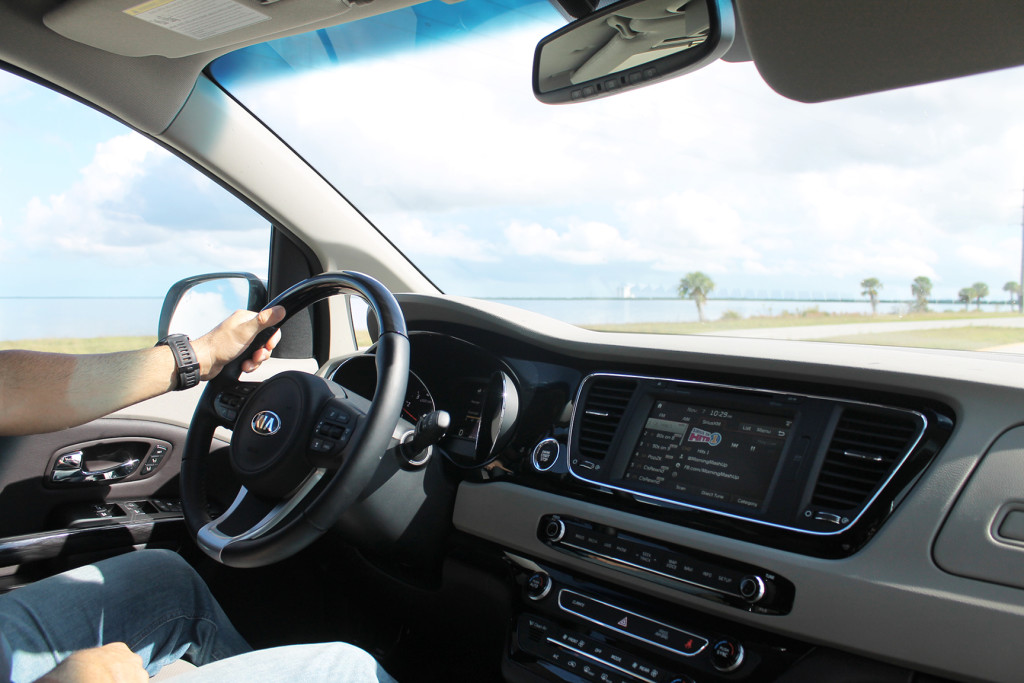 This is not your typical and boring minivan, it's design is stylish and it's sporty and fun to drive, even Cesar was excited about driving it and he usually has an aversion for minivans.
Most cars nowadays have heated seats, which in Florida is practically useless but the Kia Sedona also has the option to ventilate your fanny. Finally someone has acknowledged that there is nothing worst than getting in a car that has been under the sun for hours and sitting in a hot leather seat.
We love the easy third-row access that makes getting in an out a breeze, believe me speed is really important when you are doing an emergency pit stop!
There was no need to take turns plugging in our devices the Sedona has up to eight outlets available, including three 12v outlets, one AUX/USB port, two available AC power outlets, and two available USB 2.1 rapid-charging ports.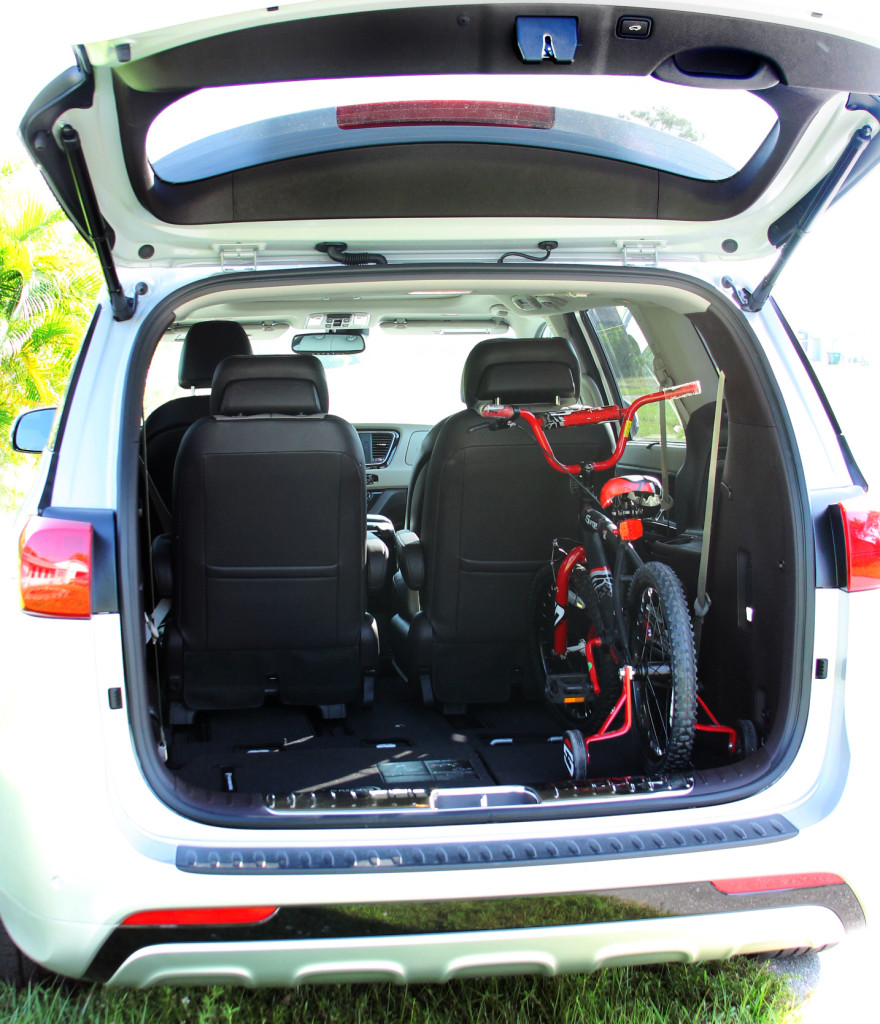 You can configure the Sedona to fit your family's needs choosing from either 8 or 7 passenger seating. I love how the Sedona's third row can conveniently stow under the floor—giving you ample space without removing any seats.
My daughter has an ability for getting her hands pinched in doors and on our road trip kept getting her arm or even head in the way as the sliding doors where closing, after the first couple times where she almost gave me a heart attack I was able to relax knowing that the Sedona's Power-Sliding Anti-Pinch Doors stop when built-in sensors detect an object in the way.
The Smart Power Liftgate which provides hands-free opening is a great feature when you are constantly juggling with luggage, groceries and kids and never have a hand free for anything else: not even for opening a door.
The Sedona is equipped with a myriad of intelligent systems to help you maintain better control and let you focus on enjoying your road trip such as Blind-Spot Detection (BSD), Cornering Brake Control (CBC), Hill-Start Assist Control (HAC) which we won't be using much of in FL, Traction Control System (TCS), Electronic Stability Control (ESC).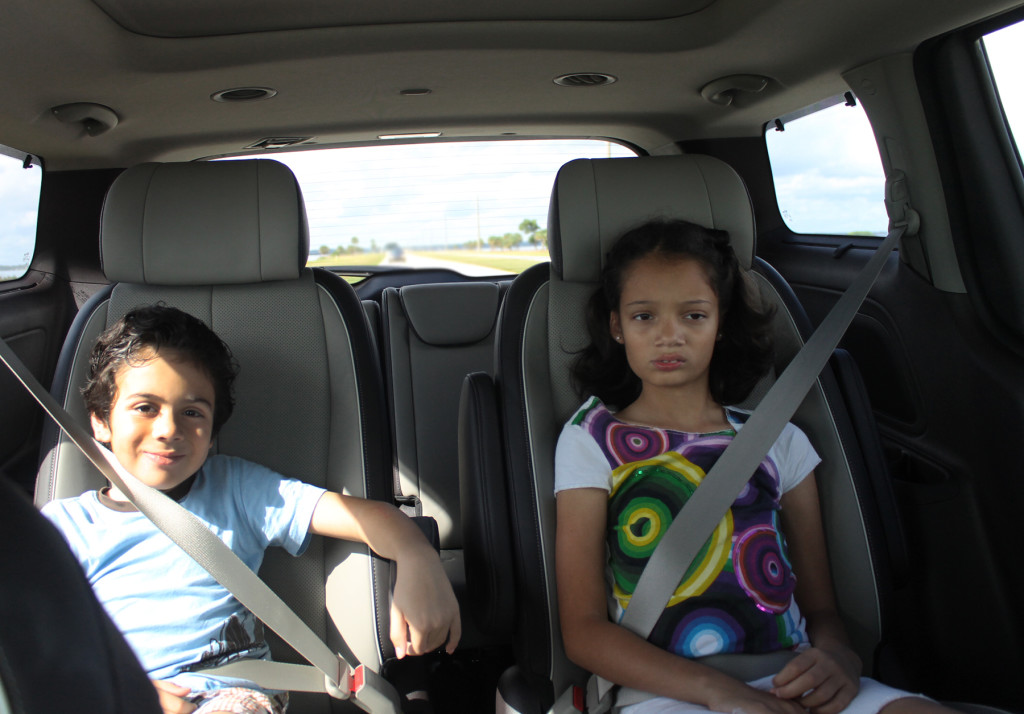 As the sun starts to get lower in the horizon playing hide and seek behind the moss covered trees that line the highway it's rays fill the back of the car with light. With a swift move my little guy raises the sunshade on his window, leans back in his first-class lounge seat and dozes off with a smile on his face.  We are all feeling so at home in this car that I have a real hard time giving it back a couple of days later.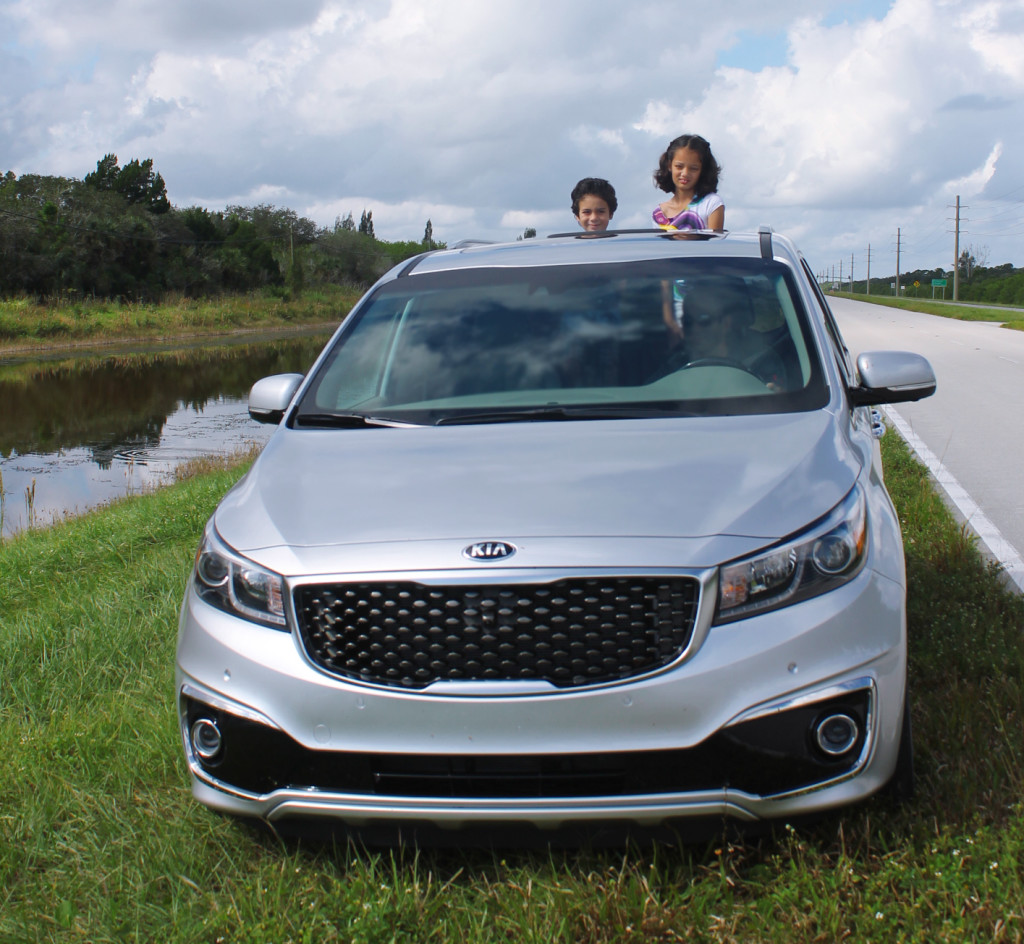 We have tested a few Kia vehicles in the past and the brand has really won us over with their great design, and affordable price, so much so that we leased a Kia a couple of weeks ago and my husband is now the proud driver of a brand new Kia Cadenza. I am next in line to get a new car as our second car is on it's last leg and I am seriously considering getting the Kia Sedona because of how spacious and comfortable it is. It would be the ideal car for our road trips and because it very comfortably seats seven people we could also bring my in laws along on our road trips … once in a while. 😉
You can find out more about the Kia Sedona by visiting the Kia website, and like Kia Motors on Facebook and follow them on twitter @Kia  to stay up to date with their latest news and information.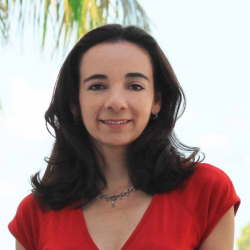 Latest posts by Paula Bendfeldt-Diaz
(see all)