Founder and Editor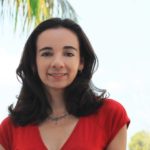 Paula Bendfeldt-Diaz
Paula is a freelance writer, translator & marketer specializing in social media and Hispanic markets. She started her writing career as the founder and editor of Bebé y Mamá, the first parenting magazine in Guatemala. She is the founder and editor-in-chief of GrowingUpBilingual.com and 365thingsswfl.com. She writes articles in Spanish and English for both magazines and the web on subjects ranging from travel and food to parenting and bilingualism. When she is not in front of her computer she enjoys traveling, good food and is always in search of new things to do and in Southwest Florida along with her husband and two children.
Art Director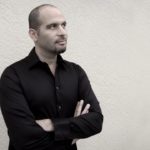 Cesar Díaz
Cesar is a freelance graphic designer with more than 15 years of experience in the advertising world. Along with his wife, Paula, he is the owner of Catalyst Creative Studio, a graphic design and marketing firm in Southwest Florida. His strong backgroud in advertising, working for Young & Rubican and other agencies in the USA and Latin America have given Cesar a blend of consumer insight, creative inspiration and strategic thinking that enables him to create engaging and flexible graphic solutions that deliver real value. Cesar is the creative force behind GrowingUpBilingual.com and 365thingsswfl.com. During his free time he enjoys mountain biking, good food and traveling with his family.
Contributors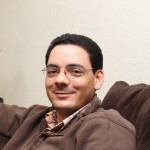 Alejandro Bendfeldt
Alejandro is a doctor living in Valladolid, Spain who enjoys traveling with his teenage son during his free time. Alejandro is a foodie who likes to explore Spain and Europe and try different and exotic foods. He has written articles for print magazines back in his home country of Guatemala and contributes regularly to GrowingUpBilingual.com.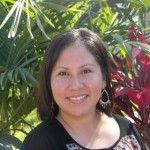 Janeth Sanchez Paez
A writer at heart, Janeth has been writing poems and stories since elementary school. She enjoys sharing her experiences in motherhood, parenting and life on her blog, In the Motherhood Full of Dreams. A graduate of Rutgers University with a degree in communication, she truly enjoys the process of researching, writing and communicating information, especially via social media. Janeth loves the beaches of South West Florida and is always up for a new adventure with her husband and two children. You can find her writings on her blog and on www.BeingLatino.us and follow her on twitter @Md2Bluvd.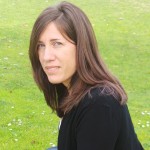 Mayra Rodriguez
Mayra Rodriguez is an online content creator who enjoys writing about homeschooling, family lifestyle and traveling on her blog Estilo Familiar. Mayra's mission is to encourage Hispanic parents to empower their children through education and enriching experiences that leads them to use their talents and skills to fulfill their dreams. Estilo Familiar is honored to be the first and only Spanish blog selected as member of the TOS Review Crew and her articles have been featured on the renowned homeschooling magazine The Old Schoolhouse, Home Education Family Association (HEDUA.com) and La Familia Broward Magazine. She is a regular contributor to Madres Conectadas and Mamas Latinas. Estilo Familiar was awarded Best Educational Blog by LATISM on 2014 and nominated as best Kids and Family Blog by TECLA Awards 2016. She holds a bachelor degree in Office Systems Administration and has vast experience in Human Resources. She delights in homeschooling her two sons "a la criolla" and enjoys the outdoors of the beautiful California while dreaming about the warm beaches of her native Isla del Encanto, Puerto Rico.