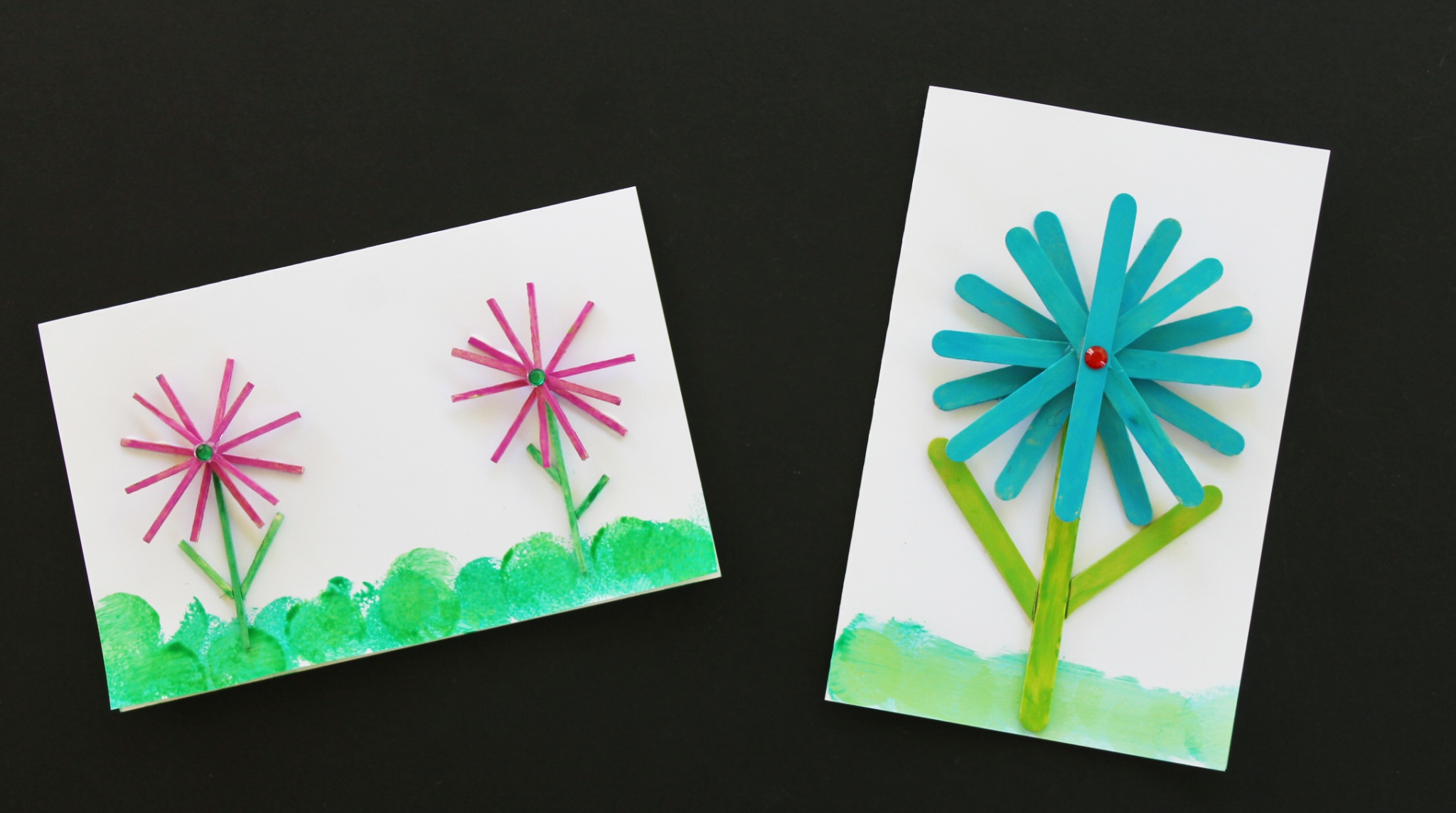 It's been a crazy busy month and my inlaws are always so helpful and are ready to jump in and lend a hand taking care of the kids and sometimes they will even surprise us with cleaning the house when we are away for a weekend!  The kids go to visit at least one day each weekend and on more than one occasion when we go pick them up we find that they have taken them shopping for clothes or for shoes.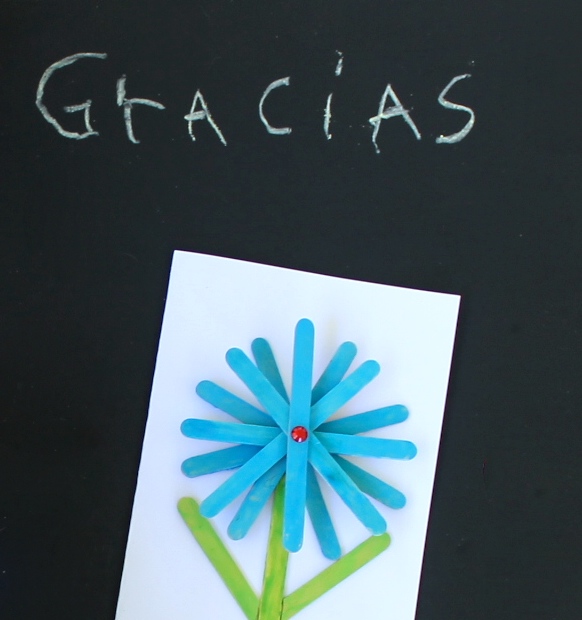 Since Thanksgiving is just around the corner I was talking with my children about the importance of showing people that you are thankful for them and that you appreciate them and we decided to make a fun craft for grandma.  My little guy decided he wanted to make some flowers so we grabbed what we had available in the house and set out to make some thank you cards for Mamita (that is what the kids call my mother in law).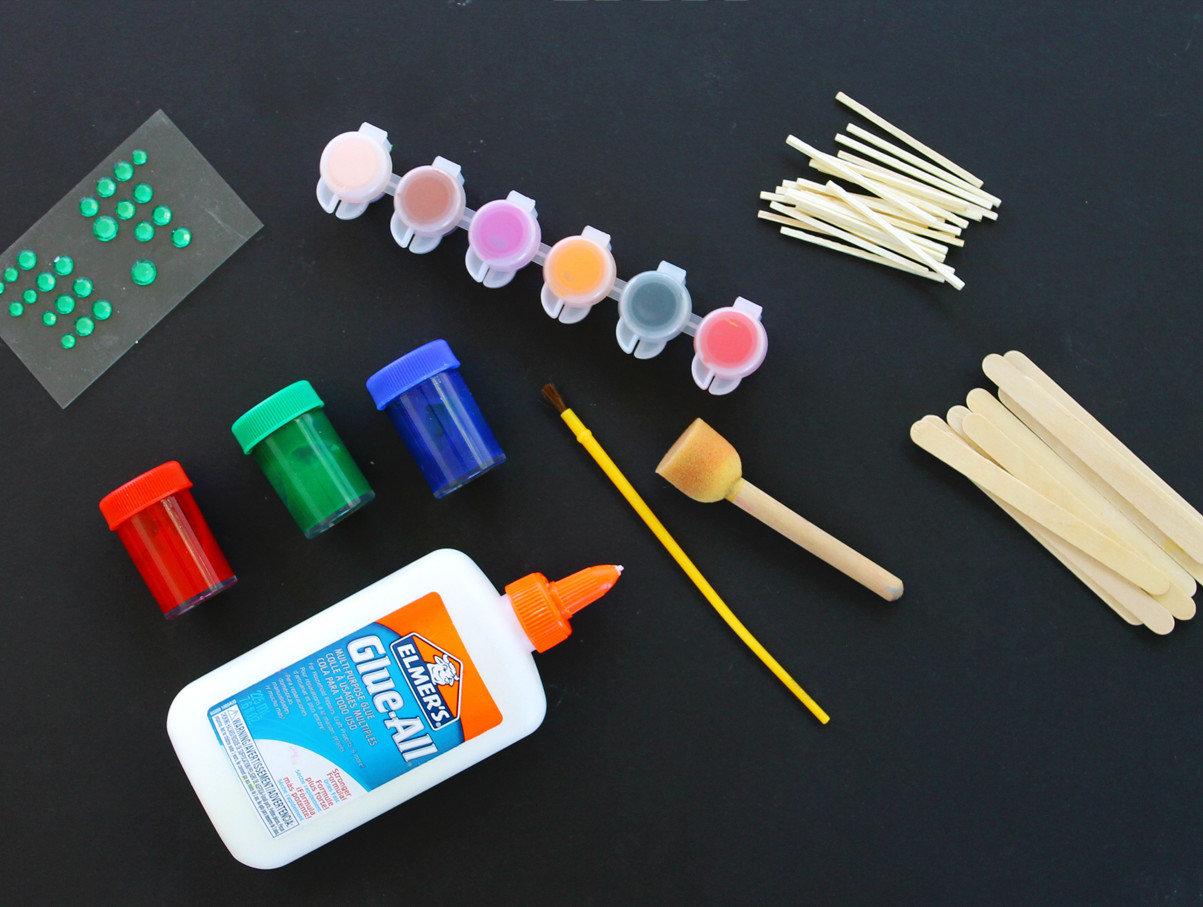 Materials for DIY Thank You Card
popsicle sticks
tempra paints
paint brushes
white glue
card stock
jewel stickers
Instructions
To make these have your child paint 8 popsicle sticks in their favorite color and paint 2 more popsicle sticks green.
Put some glue on the center of one of the popsicle sticks and then glue the next one on top of it forming a + sign, then glue the rest of the popsicle sticks in the same way rotating each one just a bit to form the flower.
Once the flower is finished put a jewel sticker in the center, you can also use a colorful button.
Glue the flower onto card stock and put the stem and the leaves.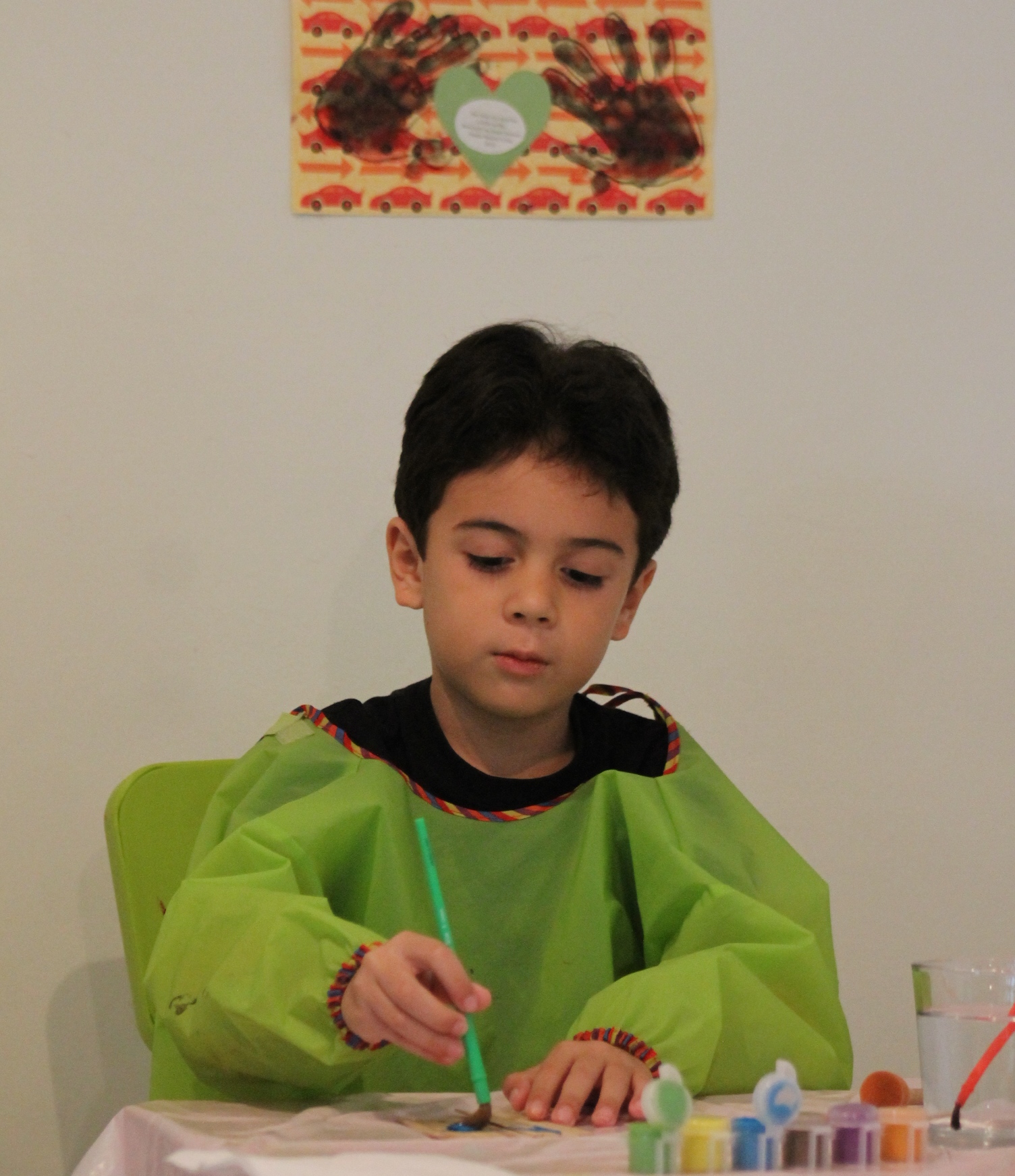 My daughter wanted to make her own version so instead of popsicle sticks she used smaller wooden sticks we had bought at the craft store and made smaller flowers for her card.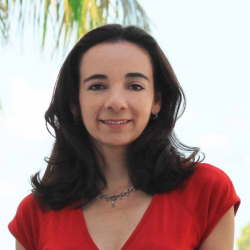 Latest posts by Paula Bendfeldt-Diaz
(see all)