This post about great ways to use socks to create fun and chic fall styles is a sponsored post in partnership with PEDS® socks.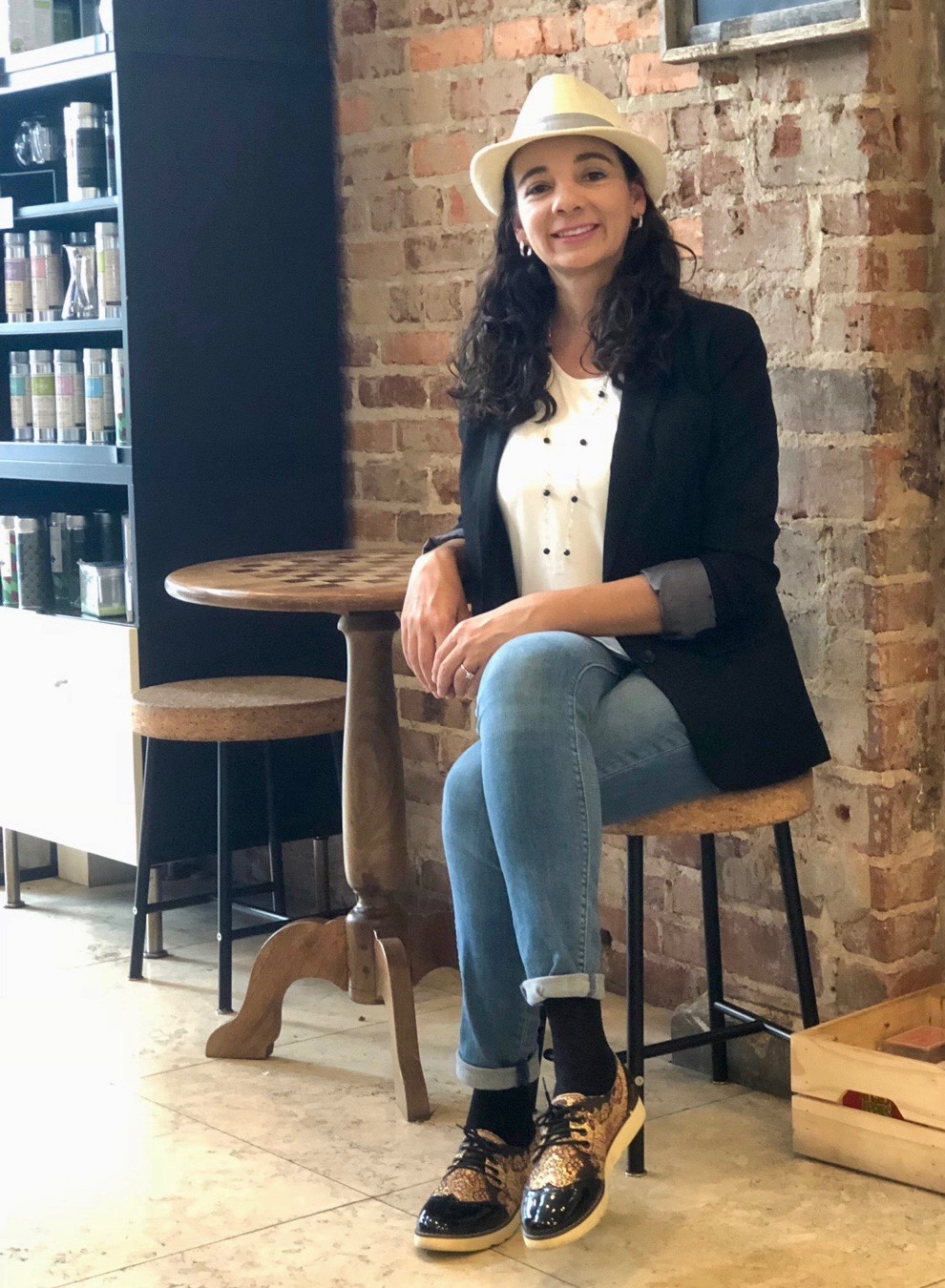 Socks can be a fun and exciting part of your fall and winter wardrobe. However, that doesn't mean you have to go overboard with crazy, colorful socks either. There are lots of ways in which you can use socks to give your outfit a unique twist. It is possible to look chic and stylish while also staying warm and comfortable!
Here in Florida cooler weather has finally arrived and I'm super excited to wear my oxfords, my tennis, and my boots. Whether it's working at my favorite coffee shop or taking the kids to a fall festival I'm wearing all my favorite fall looks and close-toed shoes.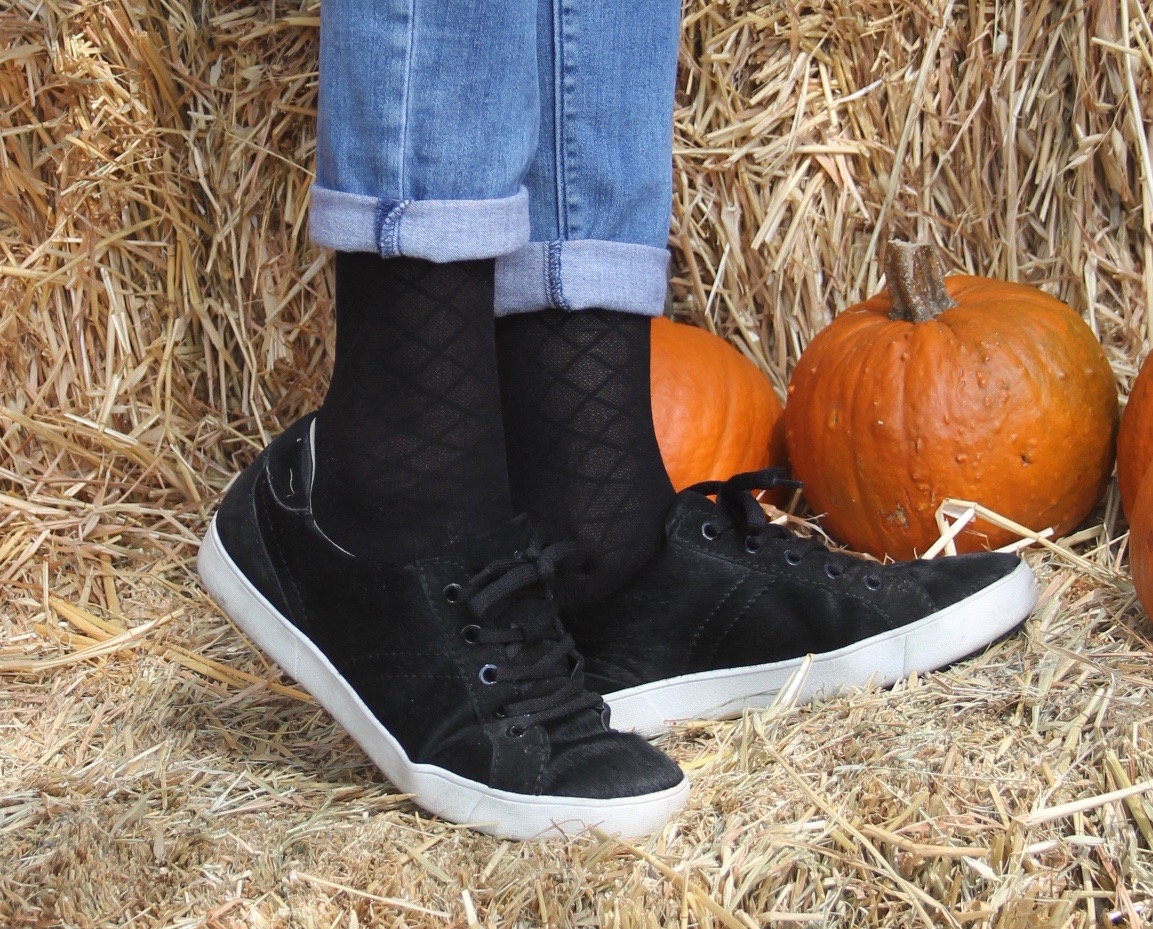 I'm not one to sacrifice comfort and warmth, and there is no need to. When you choose the right socks, you can make the socks part of your outfit and look stylish while you stay comfortable and warm.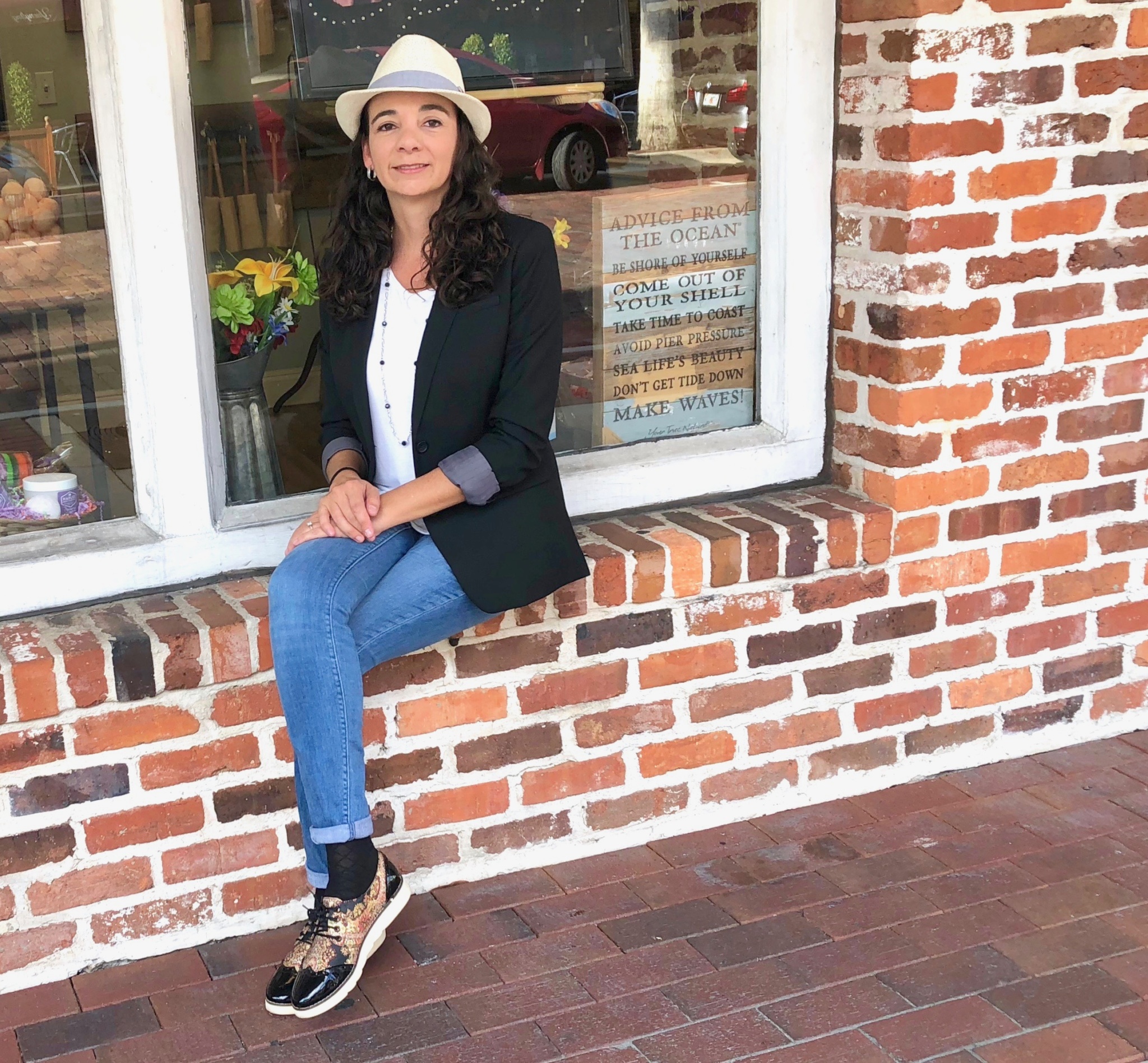 When I think about my fall and winter outfits socks are an important part of my look. I want socks that are light and comfortable yet keep my feet warm and that is why I love PEDS® socks. I really like their subtle designs which give my look a fun edge so I can step out on the town or go exploring a new destination and look great doing it.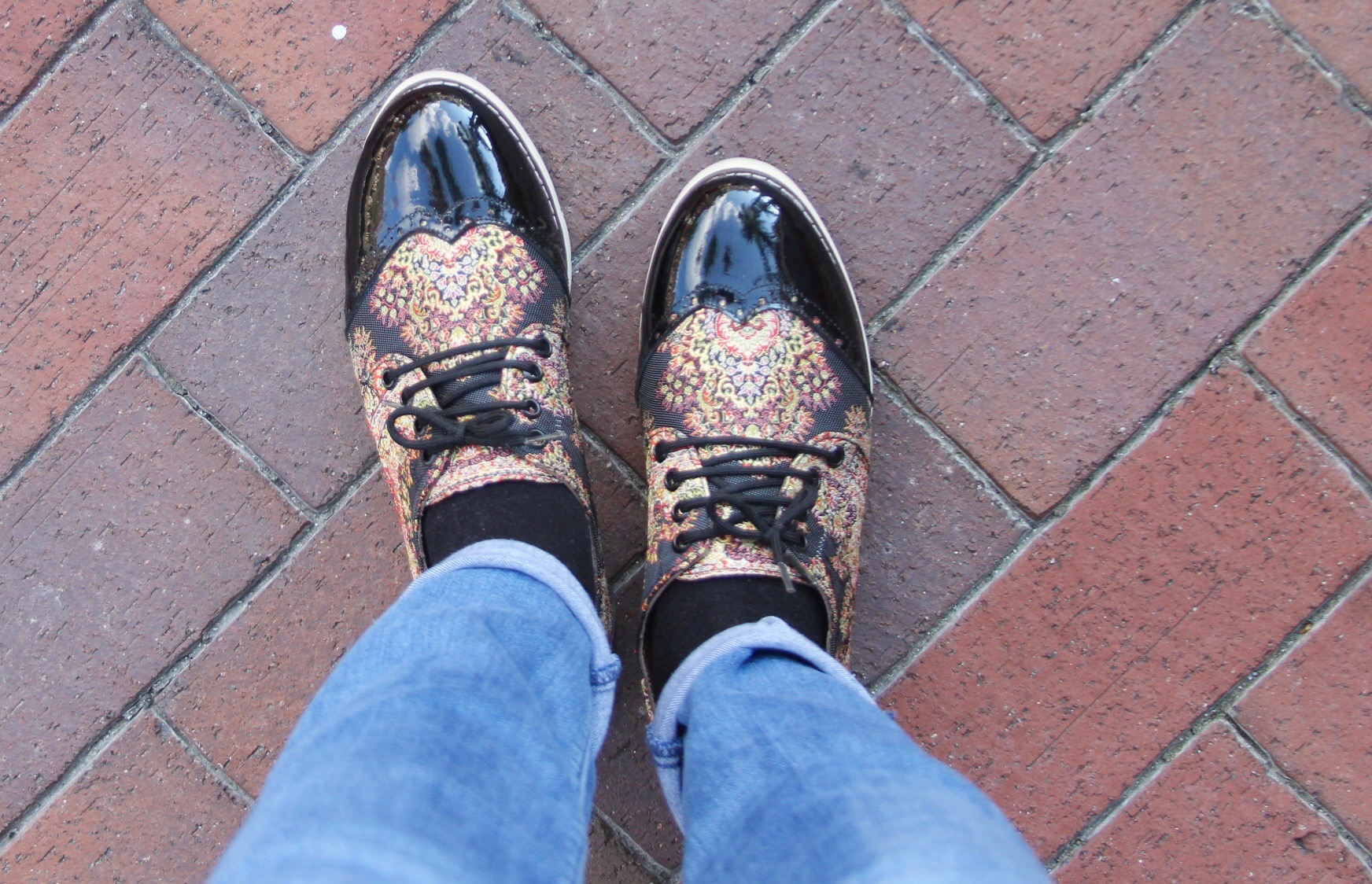 Socks can be a great accessory whether you're showing them off or using them to give your look a fun and elegant twist. I used my black PEDS® socks, which have a subtle yet stylish design, to pair with my oxford shoes I bought in my trip to Turkey. The black socks with the rolled-up jeans give this look a modern and fun look.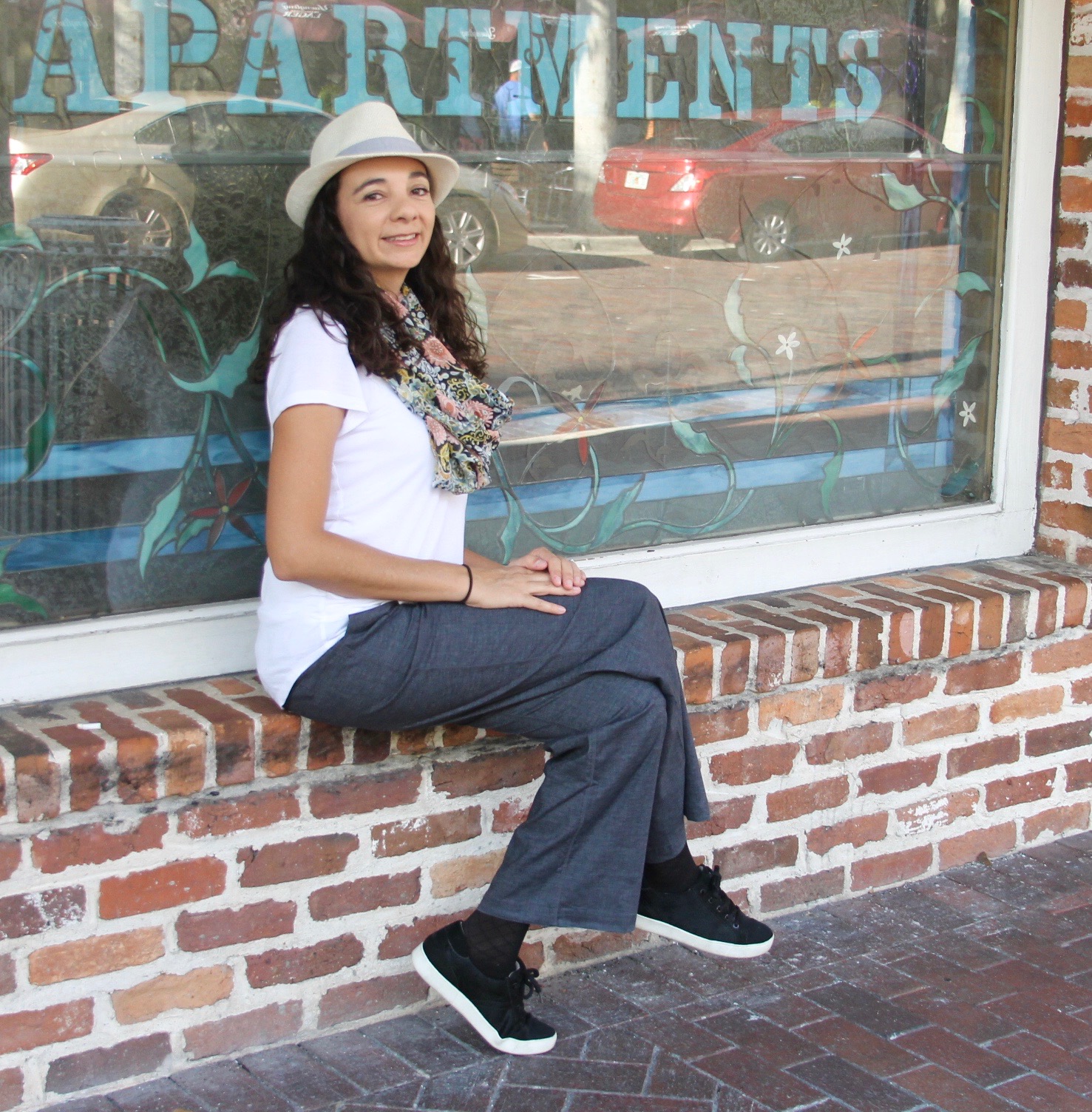 Socks can also be the perfect accessory for transitioning your wardrobe from summer to fall. You can go beyond closed-toe shoes and boots and pair them with open-toed high heel shoes and sandals. Turn your favorite summer clothes into fall outfits by adding socks and a sweater.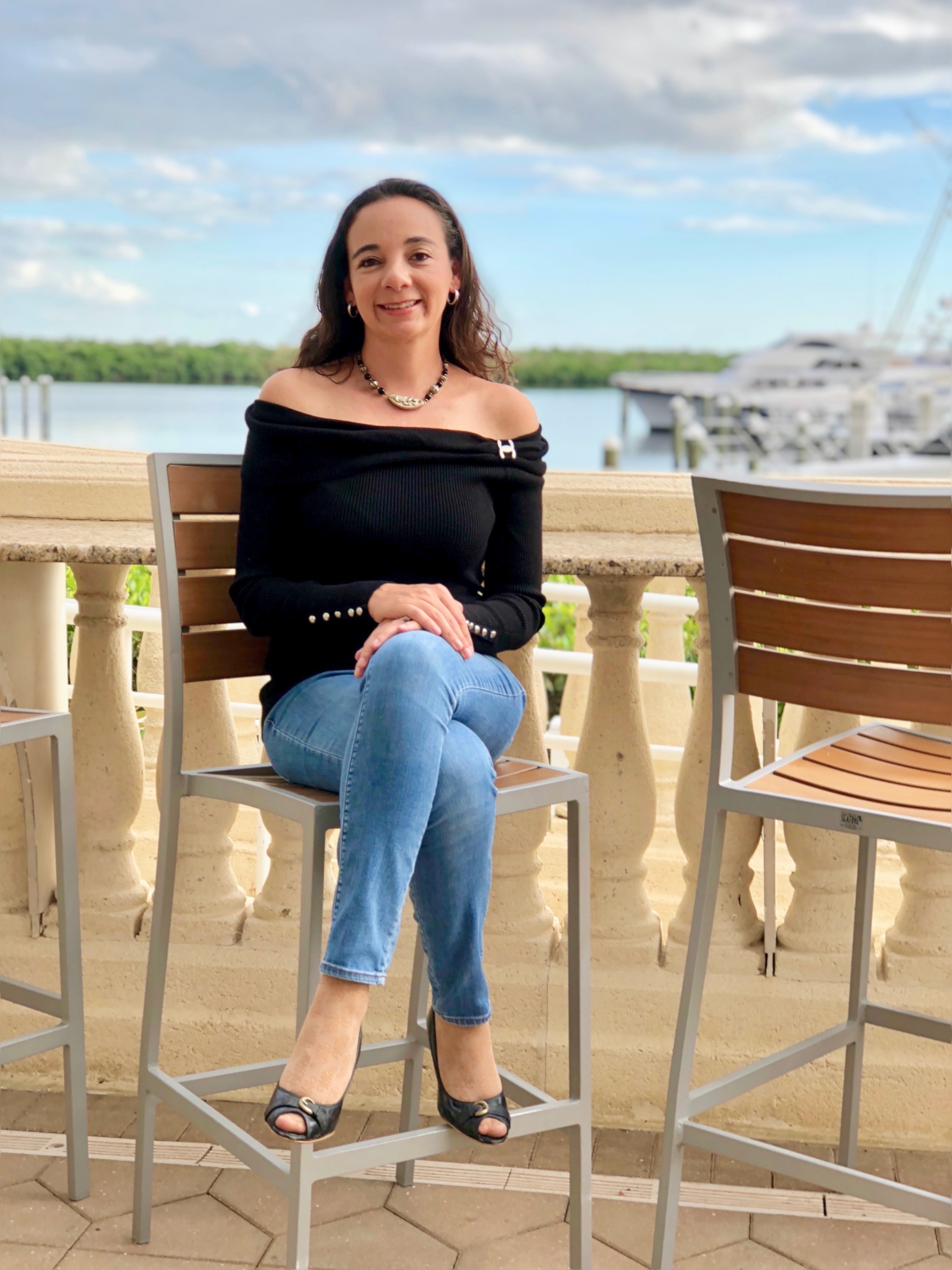 I really love that PEDS® socks are thin and great for using not only with closed toe shoes but also for using with high heels, wedges and open-toed shoes. Wearing socks with open toe shoes and high heels makes them more comfortable and if you choose the right socks it can make for a fun and unique statement.
I use my PEDS® sheer socks to pair with high heels. I love the way they look and not only do my feet stay warm but wearing high heels is a lot more comfortable when you wear them with sheer, thin socks.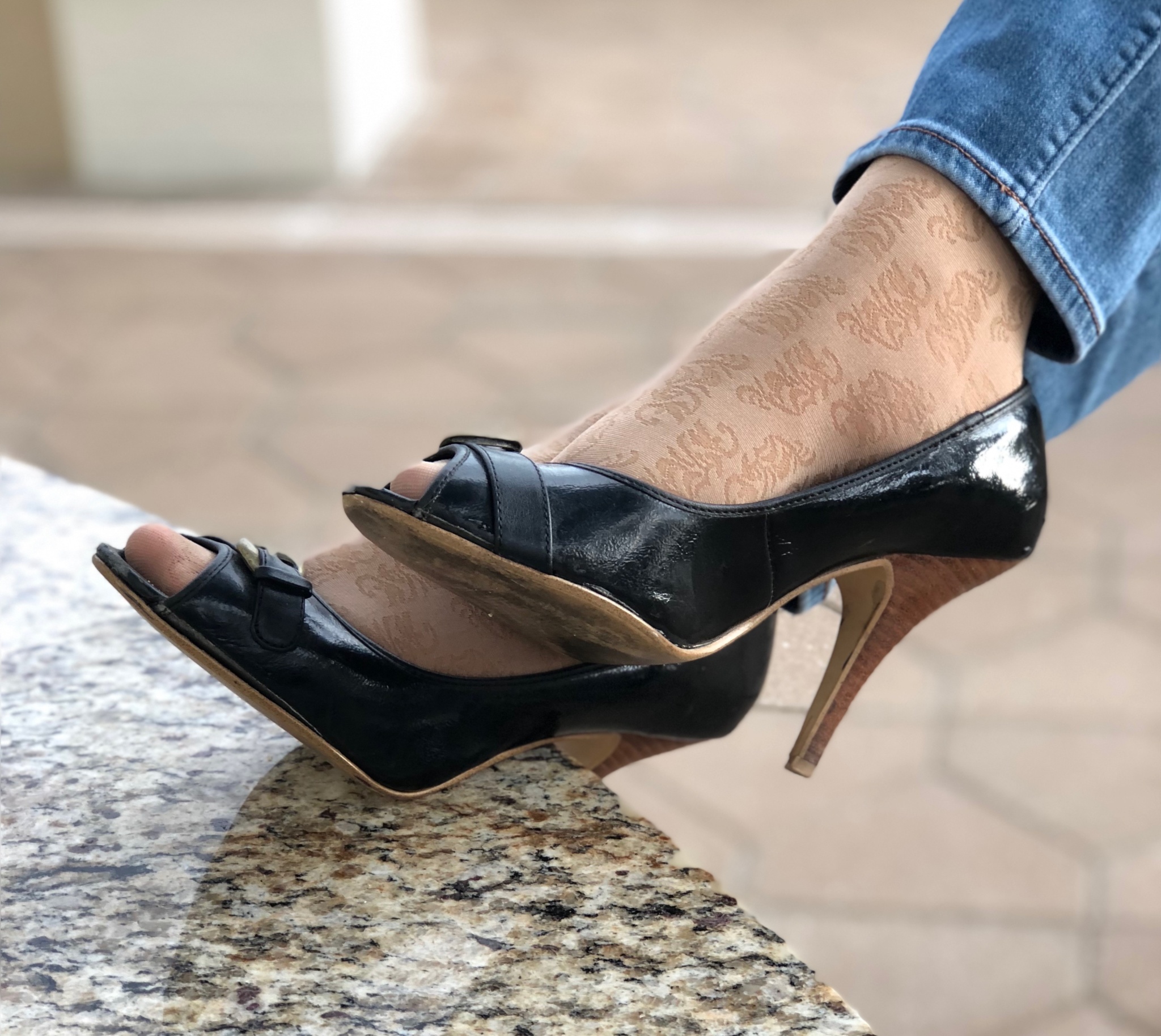 Whether you go with something sheer or the classic black trouser socks don't be afraid to show a little sock (or a lot). Warm your feet up and get comfortable without losing that sense of style. You can use socks as a subtle statement or go bold with them, don't be afraid to play around and experiment. There's no need to hide your socks under your boots.
So, go ahead and show off your socks and have fun with your fall and winter looks while staying warm and comfortable with PEDS®!
PEDS® have socks for any occasion and they make a great stocking stuffer gift! Check out all the PEDS® styles on Amazon.
This is a sponsored post written by me on behalf of PEDS®.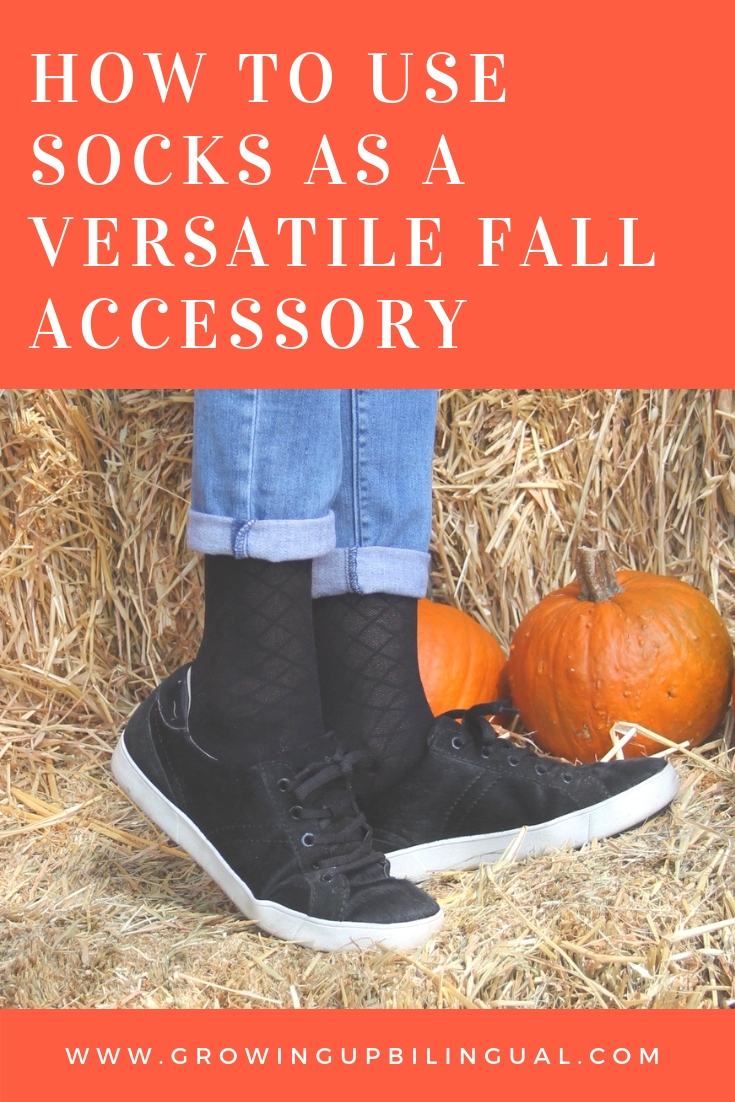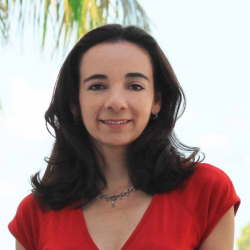 Latest posts by Paula Bendfeldt-Diaz
(see all)