This is a sponsored post however all opinions are my own.
Increasing traffic to your blog can seem like a daunting task, but
with the right strategy and tools finding and attracting your dream audience ad increasing your traffic is easier than you think! That is why I'm excited to be partnering with Russell Brunson to share with you what I have learned about his book Traffic Secrets: The Underground Playbook for Filling Your Websites and Funnels with Your Dream Customers.
I have been blogging for over 8 years now and one of the things that I have learned is that driving traffic to your website is as important, or maybe even more important than creating great content. Yes, I said it! Great writing, great photos and video are important but if you don't have a clear strategy that guides the type of content you create to attract more traffic your great content may just get lost. It's all about getting those eyeballs on the content.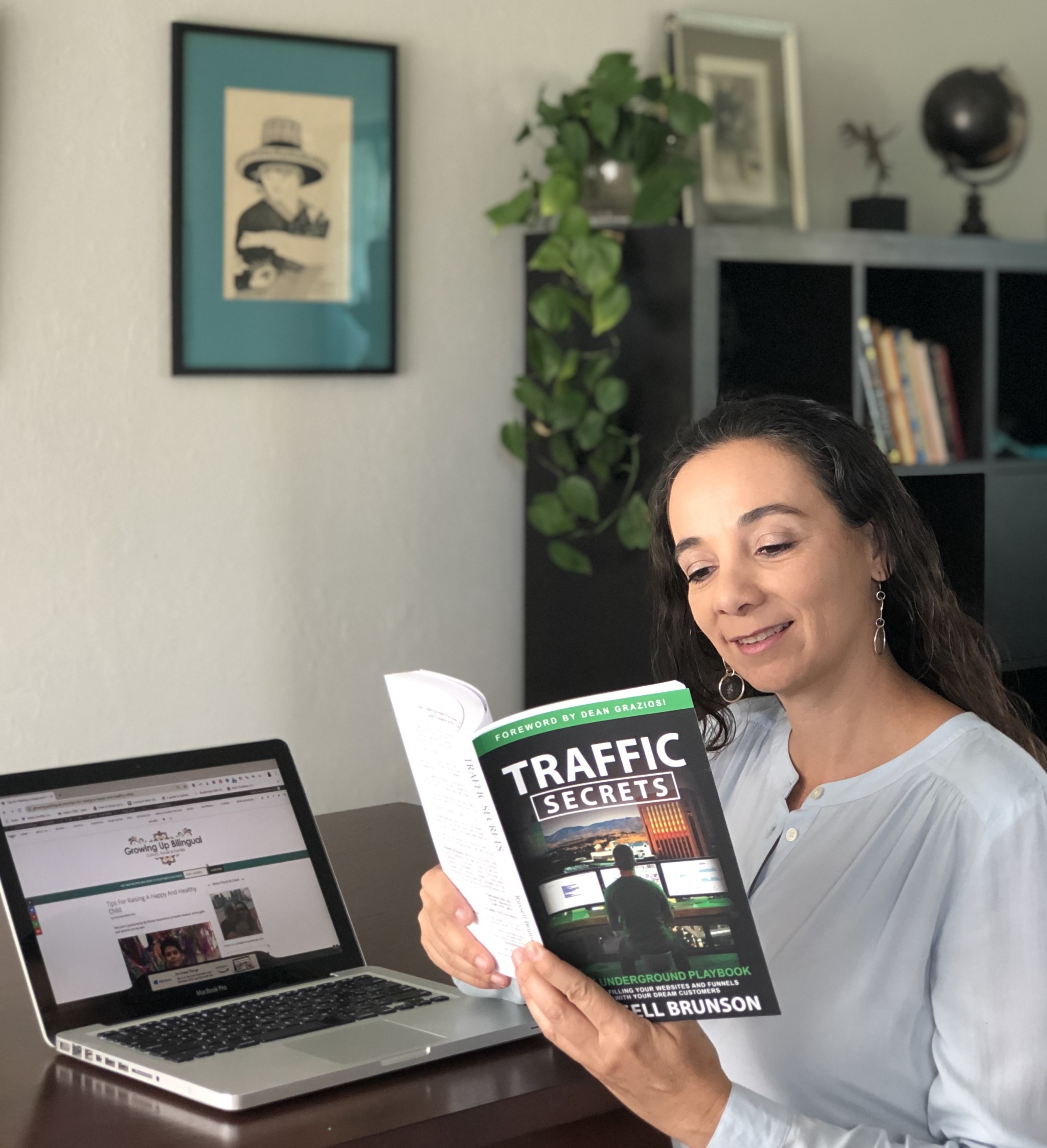 I've attended lots of blogging conferences, watched countless videos, and read lots of books about blogging, social media marketing, and web traffic but until recently I had not found something that worked. I have to admit I was skeptical when I first started reading Russel Brunson's Traffic Secrets: The Underground Playbook for Filling Your Websites and Funnels with Your Dream Customers. But I decided to really put his strategies and suggestions to the test and joined a 30-day challenge to increase my website's traffic. Even though I haven't finished the challenge yet the results so far have been amazing. I have learned so much about my audience, why they started following me in the first place and how I can keep them coming back. That is why I wanted to share with you 5 things I have learned about increasing my blog's traffic from Russell Brunson's Traffic Secrets.
5 things I learned about increasing traffic to your blog from Russell Brunson's Traffic Secrets
So far during the Traffic Secrets 30-day challenge, I have learned more about increasing my traffic than ever before. I love that the book also includes tons of free resources like the "The Unlock the Secrets Workbook" and you can also sign up to Russell Brunson's newsletter and listen to his podcasts so you can continue learning.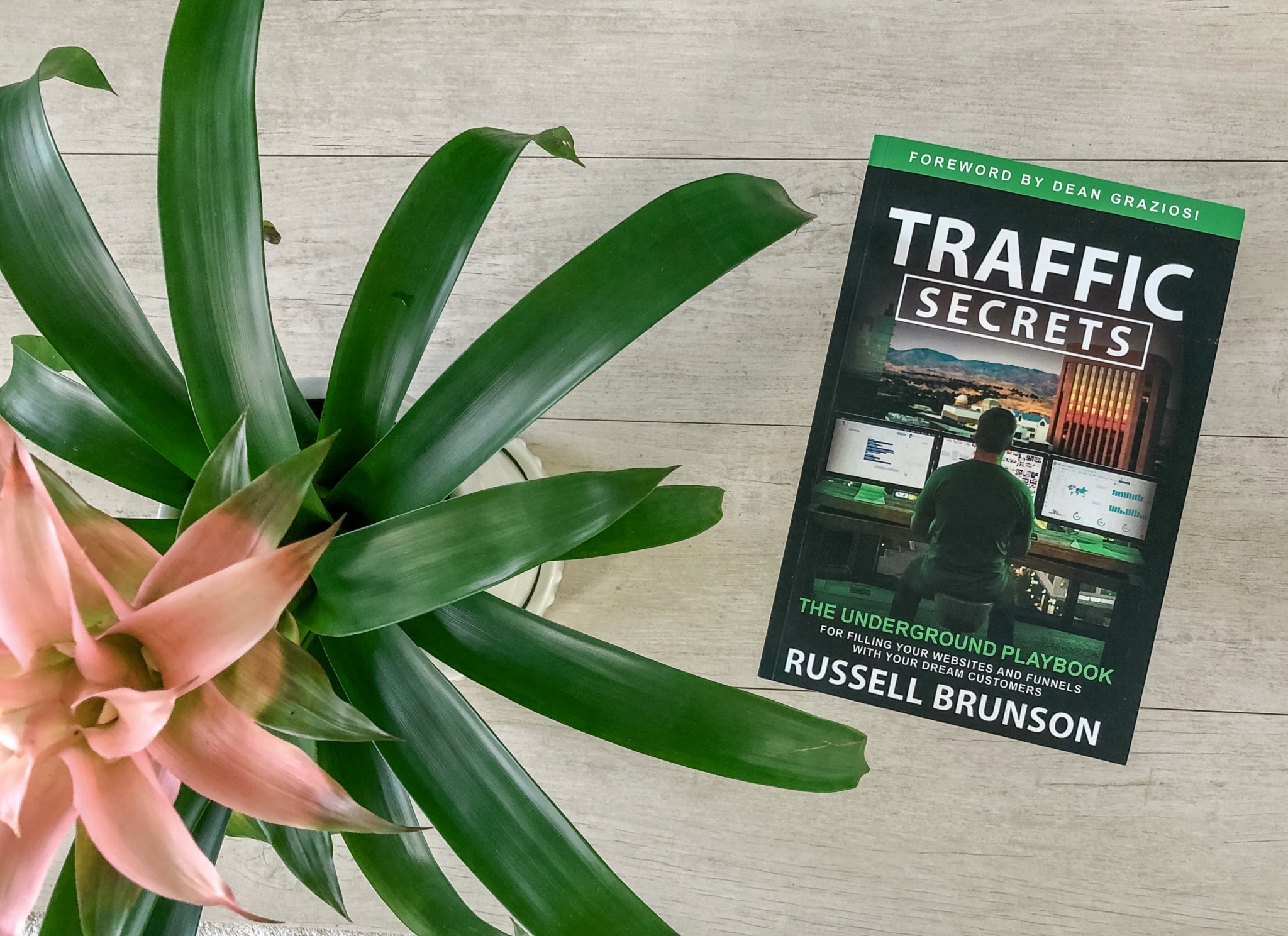 Some of the greatest takeaways from the book so far include:
Find your dream customer
The biggest problem that most entrepreneurs have isn't creating an amazing product or service; it's getting their future customers to discover that they even exist. Every year, tens of thousands of businesses start and fail because entrepreneurs don't understand how to get potential customers to find them. Understanding who your dream customer is and learning where you can find them so that you can throw hooks that will grab their attention and pull them into your funnels is one of the most valuable lessons you can learn from Traffic Secrets. Finding your people, those 100 dream customers is key to getting return traffic and return customers.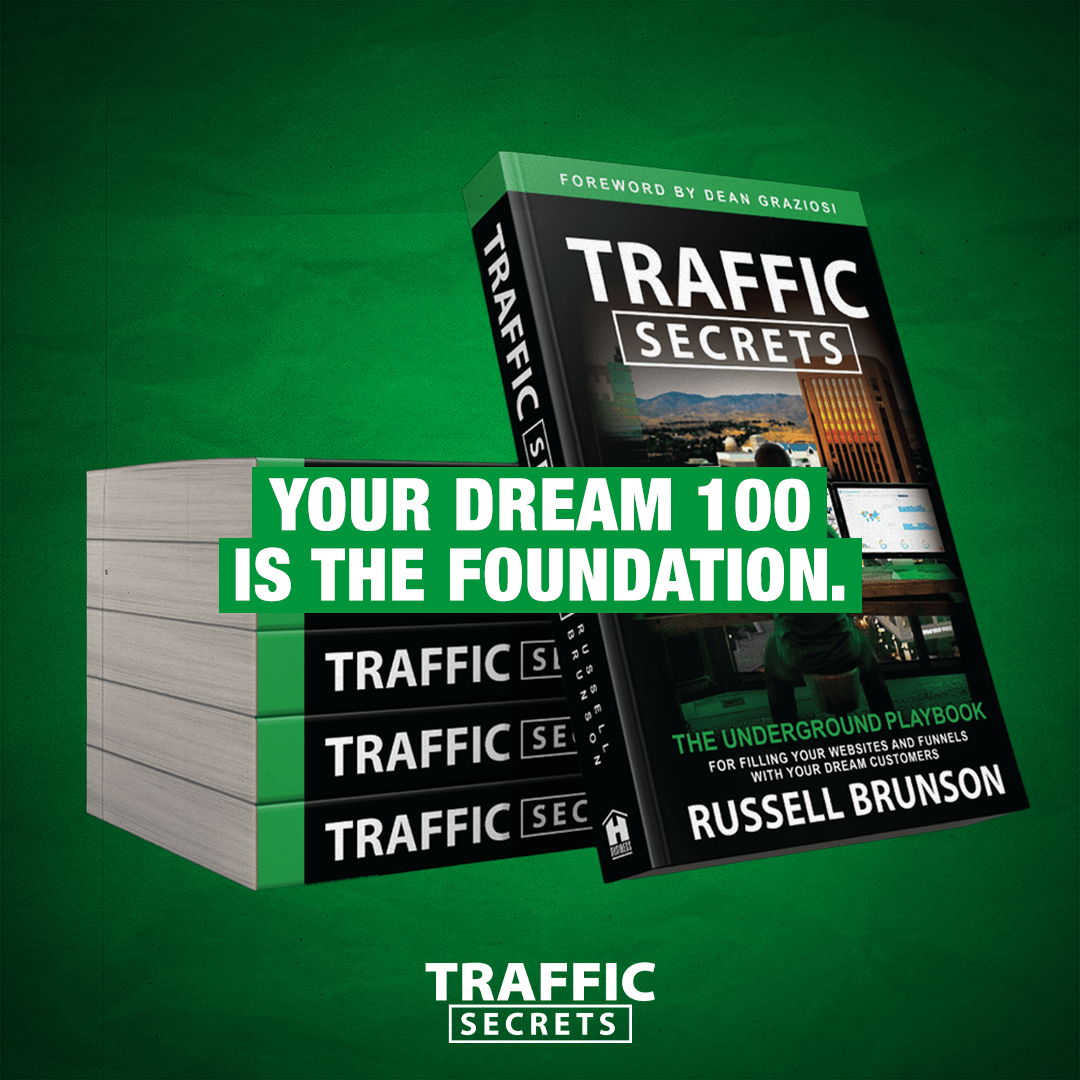 Listen to your audience
Letting your audience drive your content is key to creating content that keeps your readers and customers coming back. I really like that Traffic Secrets gives you clear ideas and breaks down the steps you can take to find out what your audience wants from you. The book really helped me hone in on my "listening" skills. Through this 30-day challenge earning to listen to your audience by asking questions, creating polls, and listening to what my audience wants from me.
Create content based on your dream customer's needs
This is something I have struggled with a lot. I often tend to create content that focuses on the things that I am passionate about. But if you want to treat your blog or website as a business you need to create content and products that respond to your dream customer's needs. But there's no need to worry. If you're writing about what you're passionate about you're probably already attracting readers that align with those passions. So all you have to do is analyze your content or your products and see what is doing great, figure out why and use that formula to create more content and products like it!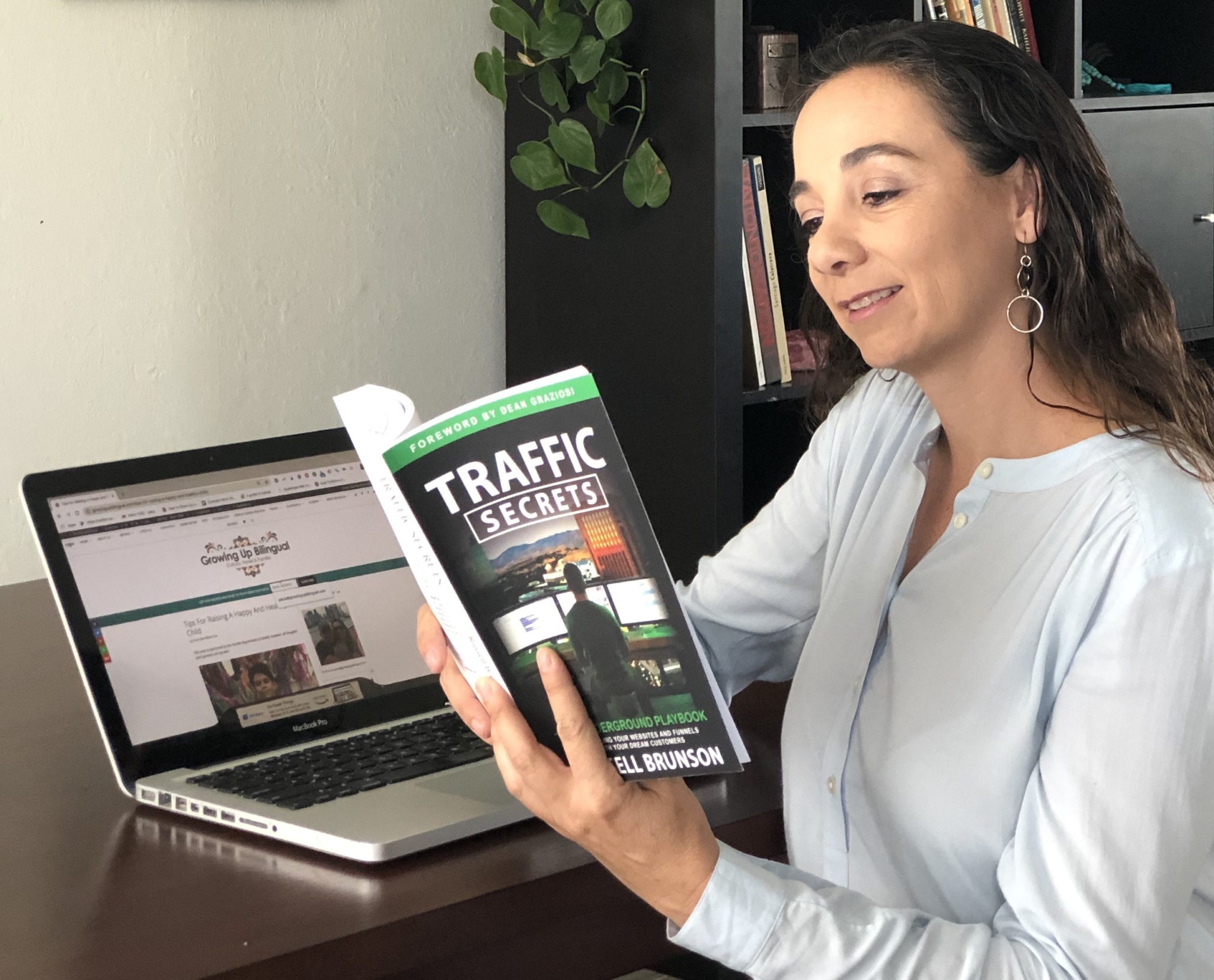 Help your dream customers find your content
Putting yourself in front of your audience and helping them find you is key. Traffic Secrets shares different strategies for generating traffic focusing on earned traffic and paid traffic. Russell Brunson reveals marketing techniques that will allow you to be at the front of new trends, see opportunities that are invisible to everyone else. Russell can share how to master evergreen traffic strategies in order to fill your website and funnels with your dream customers.
Take ownership of your traffic
Social media with its everchanging algorithms is a moving target. I've learned the hard way that you can spend years growing your audience on Twitter, Facebook, Instagram, or Pinterest just to have these platforms change the rules. I get it these platforms are businesses so ultimately their goal is to make money wich means you usually have to end up creating paid ads to reach your target audience. That is why I found the strategies for converting my audience into email subscribers because an email list is something I own. Traffic Secrets also gives you strategies for growing your social media following but I have always struggled with growing my email list and found so I found those tips extremely valuable.
Who is Russell Brunson?
Russell Brunson is a Best-Selling Author & CEO of $100M software company ClickFunnels. He focuses on helping entrepreneurs get their message to their dream customers. He has built a following of over a million followers and has sold hundreds of thousands of copies of his books. He is best knows for popularizing the concept of sales funnels.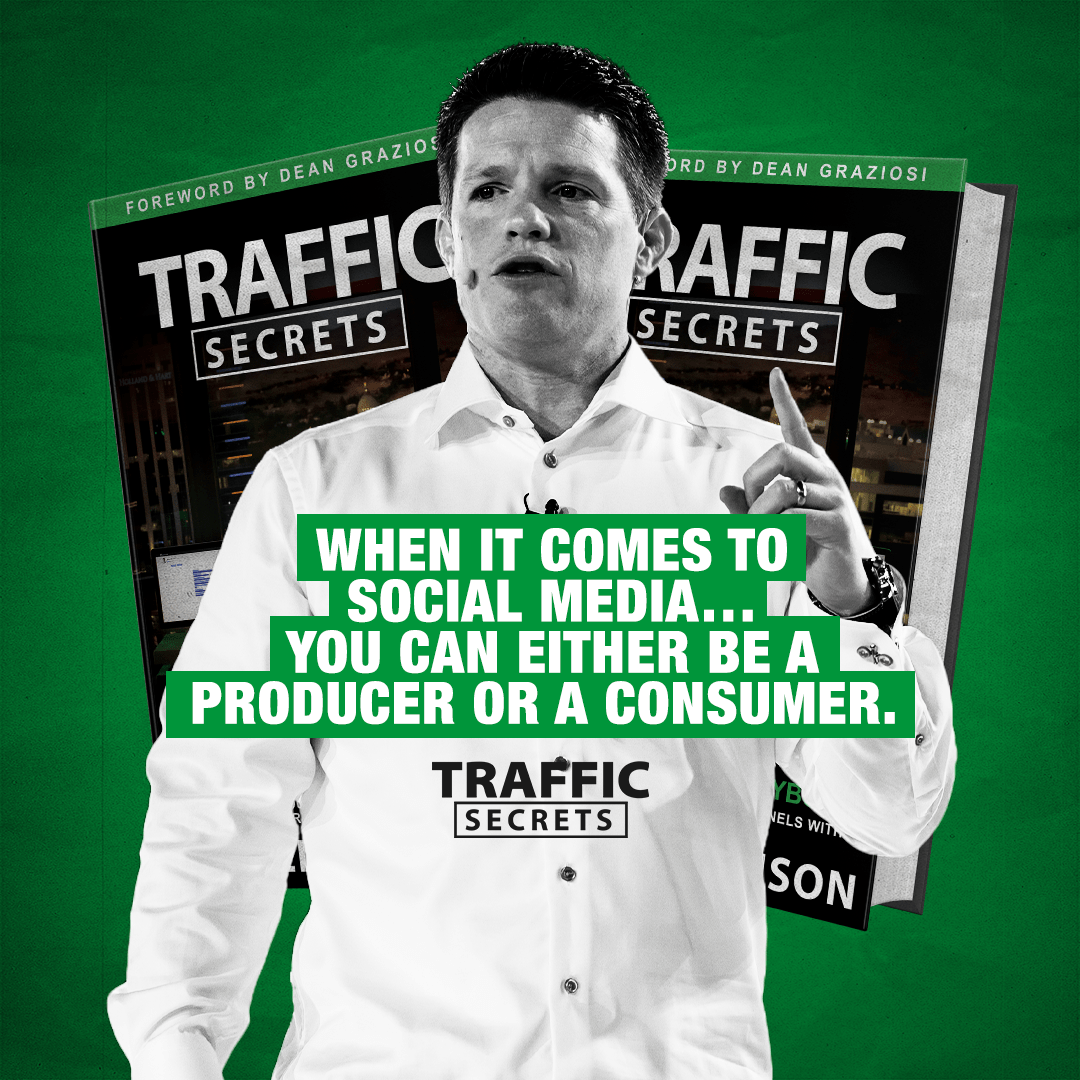 What I liked the most about Russel Brunson's Traffic Secrets: The Underground Playbook for Filling Your Websites and Funnels with Your Dream Customers is that it gives you a step by step guide. It's like having an expert hold your hand through the process. Russell does a great job of breaking down difficult to understand marketing strategies into concepts that are easy to understand and digest. The best part is that this book takes you through the process step by step so you can go at your own pace. There are also lots of examples that make the concepts and the entire process more relatable.
If you're looking to increase the traffic to your blog or website taking the Traffic Secrets 30-day challenge is a fantastic way to do it. Honestly, this could not have come at a better time. Working on improving my website's traffic was the perfect project to embark on now that I'm spending so much time at home.
If your looking to increase your website traffic and are looking for a guide that is easy to follow and that will get you real results I recommend you read Traffic Secrets: The Underground Playbook for Filling Your Websites and Funnels with Your Dream Customers.
This is a sponsored post however all opinions are my own.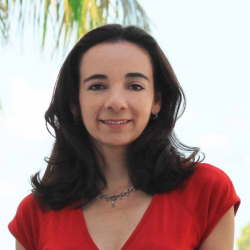 Latest posts by Paula Bendfeldt-Diaz
(see all)