Fort Myers Beach is a great Florida destination for families. From enjoying the beautiful beaches to having some educational fun, there is no shortage of amazing family-friendly activities throughout the city. In fact, there are so many great things to do, it can be hard to choose! If you're having trouble deciding what to do on your trip, here are the best things to do in Fort Myers Beach for families.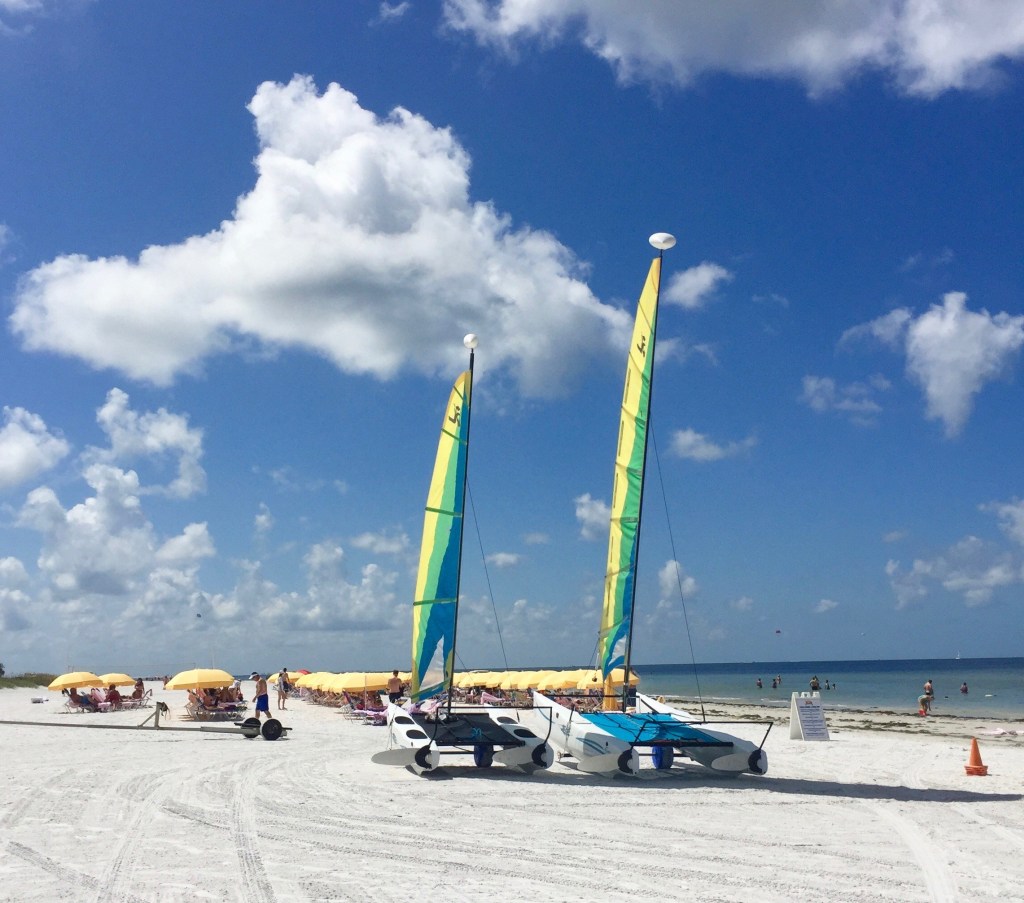 Wave Runner Dolphin Cruise
There are a ton of dolphin tour companies throughout Fort Myers Beach, but nothing gets you closer to the dolphins than the wave runner dolphin tour from Holiday Water Sports. And there are a few different locations throughout Fort Myers Beach, so you're sure to find one that's close to where you're staying.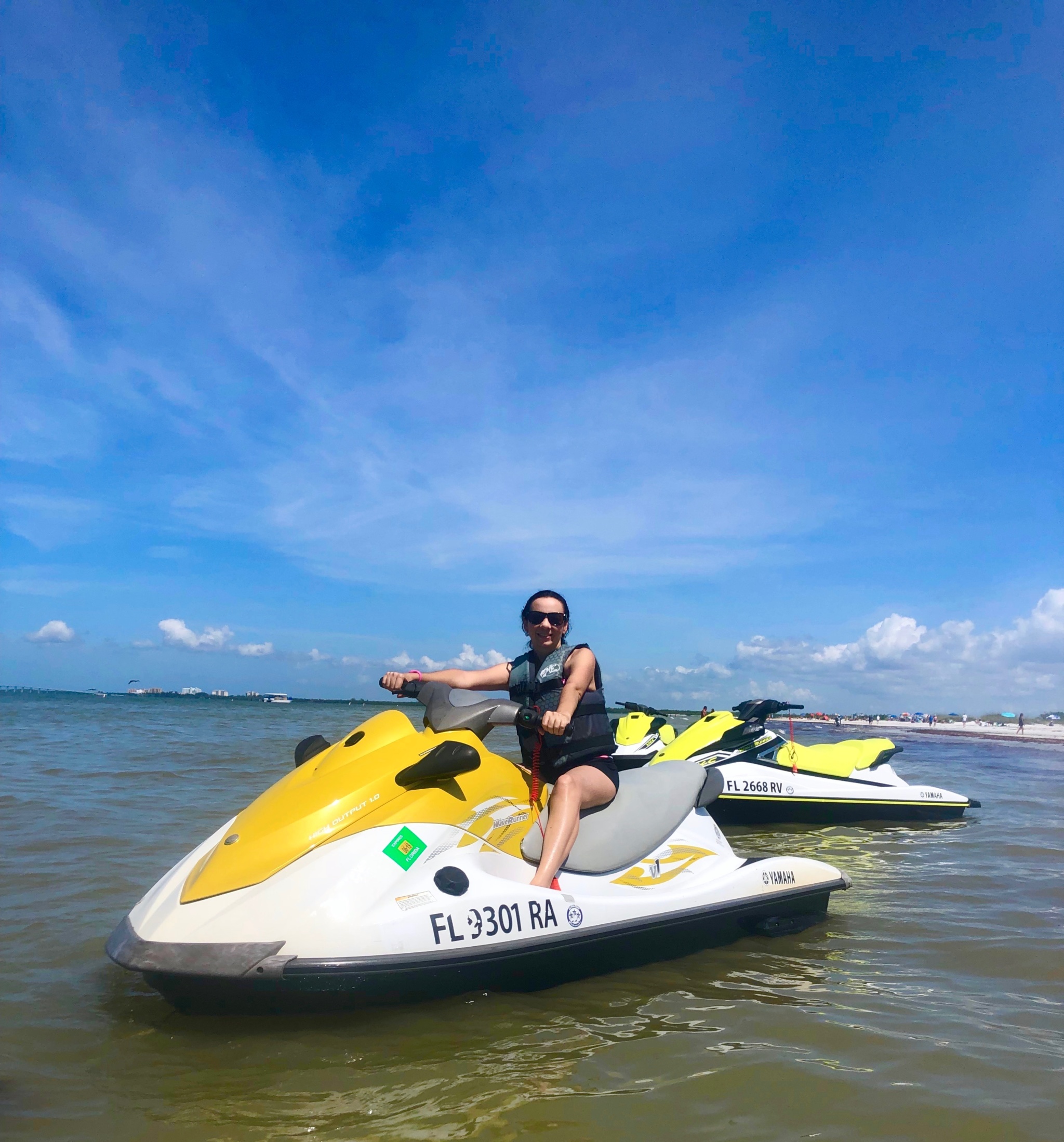 It's the best way to check out local marine life for families with older kids and teens – just be sure to check out their website for restrictions and requirements before booking a tour for your family!
Kayaking and Paddleboarding
If you're looking for a more relaxing way to enjoy the water in Fort Myers Beach, Holiday Water Sports has you covered! Head out onto the ocean with your family in a kayak or on a stand-up paddleboard to enjoy the sights and sounds of nature on top of the calm ocean waters.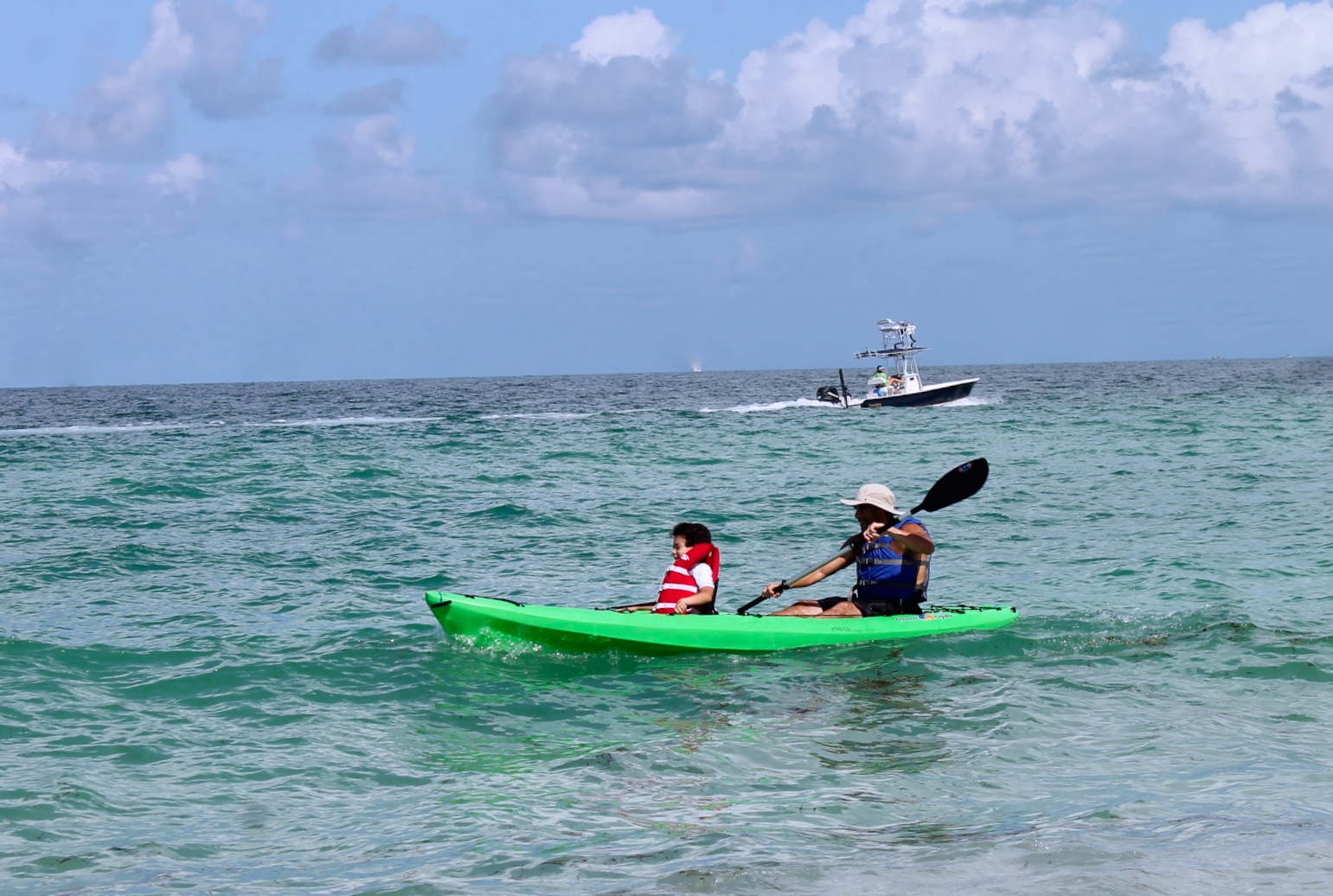 Fish or Dolphin Watch at the Fort Myers Beach Pier
No visit to Fort Myers Beach is complete without a walk along the Fort Myers Beach pier. From the pier, you can enjoy fishing or dolphin watching. It's also a great spot for people watching and a great place for viewing the sunset.
Zoomers Amusement Park
Looking for a little bit of adventurous fun for your family? Just 20 minutes from Fort Myers Beach Zoomer's Amusement Park is a great place to spend an afternoon or morning with the kids. With a go-kart track, a huge arcade, mini-golf, and amusement park rides, there is something for everyone at this fun family-friendly attraction.
IMAG History and Science Center
Take a break from the Florida heat and enjoy some educational fun at the IMAG History and Science Center in Fort Myers. With a huge selection of themed interactive exhibits, augmented reality activities, and a great aquarium, your entire family will have a blast at this fun attraction.
Where to Eat
There are so many amazing restaurants for your family to enjoy in Fort Myers Beach! Here are a few of my favorites: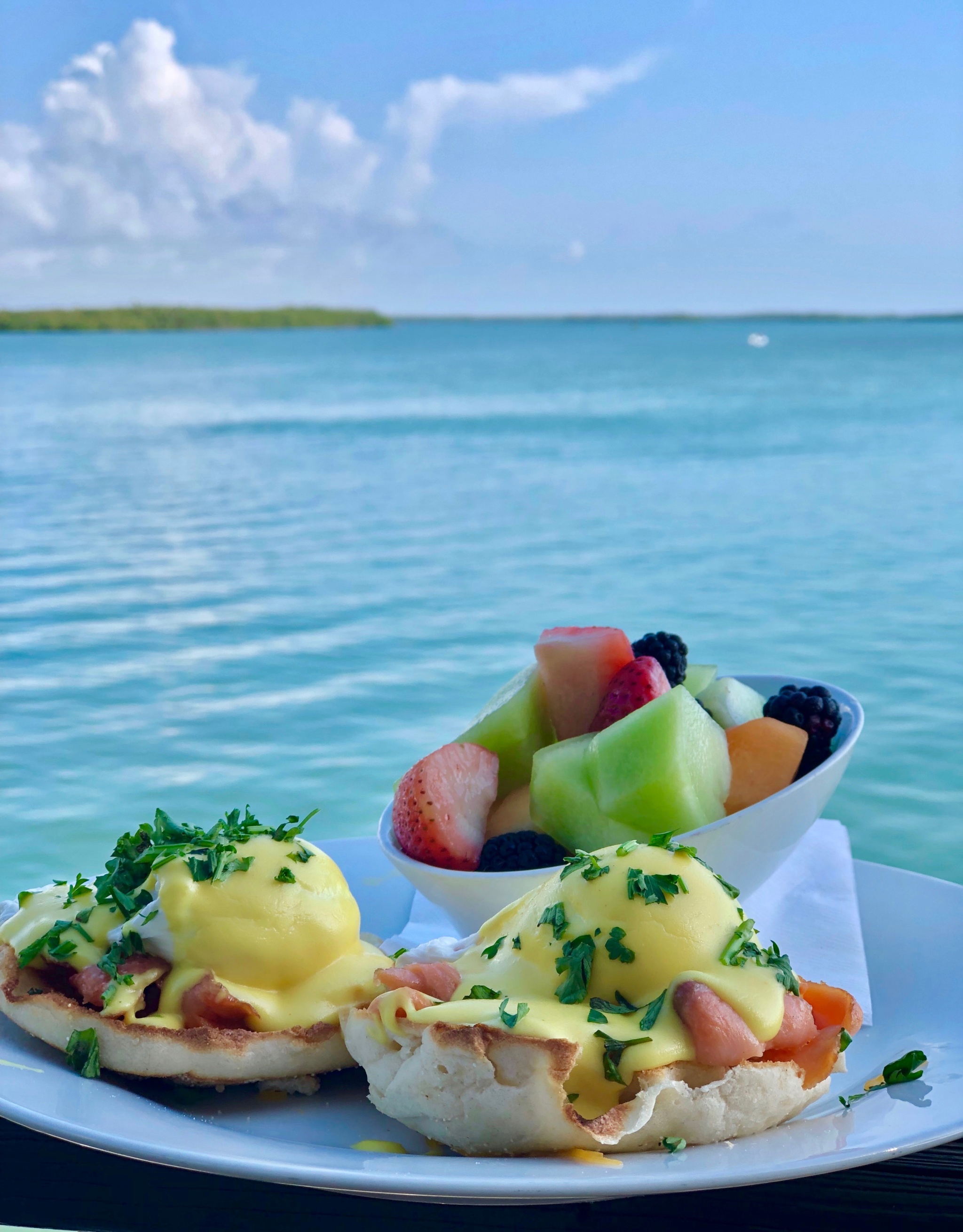 Where to Stay
With so many wonderful lodging options throughout the area, it can be hard to choose! My favorite beachfront resort in Fort Myers Beach is Pink Shell Resort. You'll love the comfortable accommodations and great dining options, while your kids can enjoy the amazing pool and beautiful beach. Visit the resort's website to learn more and book your stay today.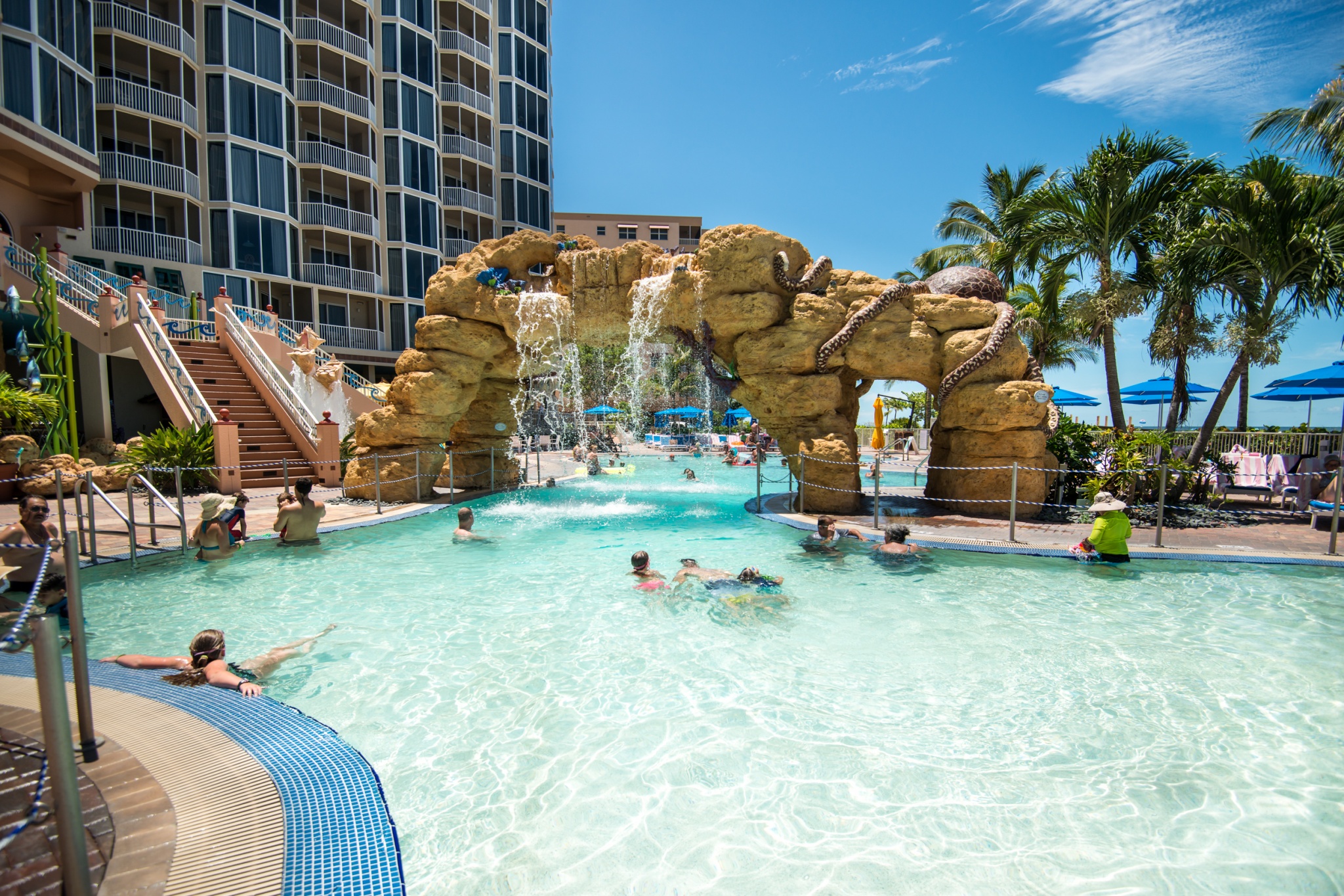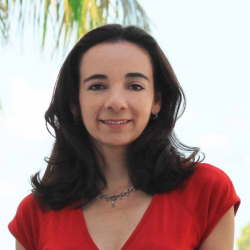 Latest posts by Paula Bendfeldt-Diaz
(see all)