It's your dog's birthday and you want to show them how much you care! Check out these fun ways to celebrate your dog's birthday. From dog birthday party ideas and fun dog activities to lots of home made dog birthday cake recipes, dog treats recipes and dog gift ideas you're sure to find everything you need for your dog's birthday celebration!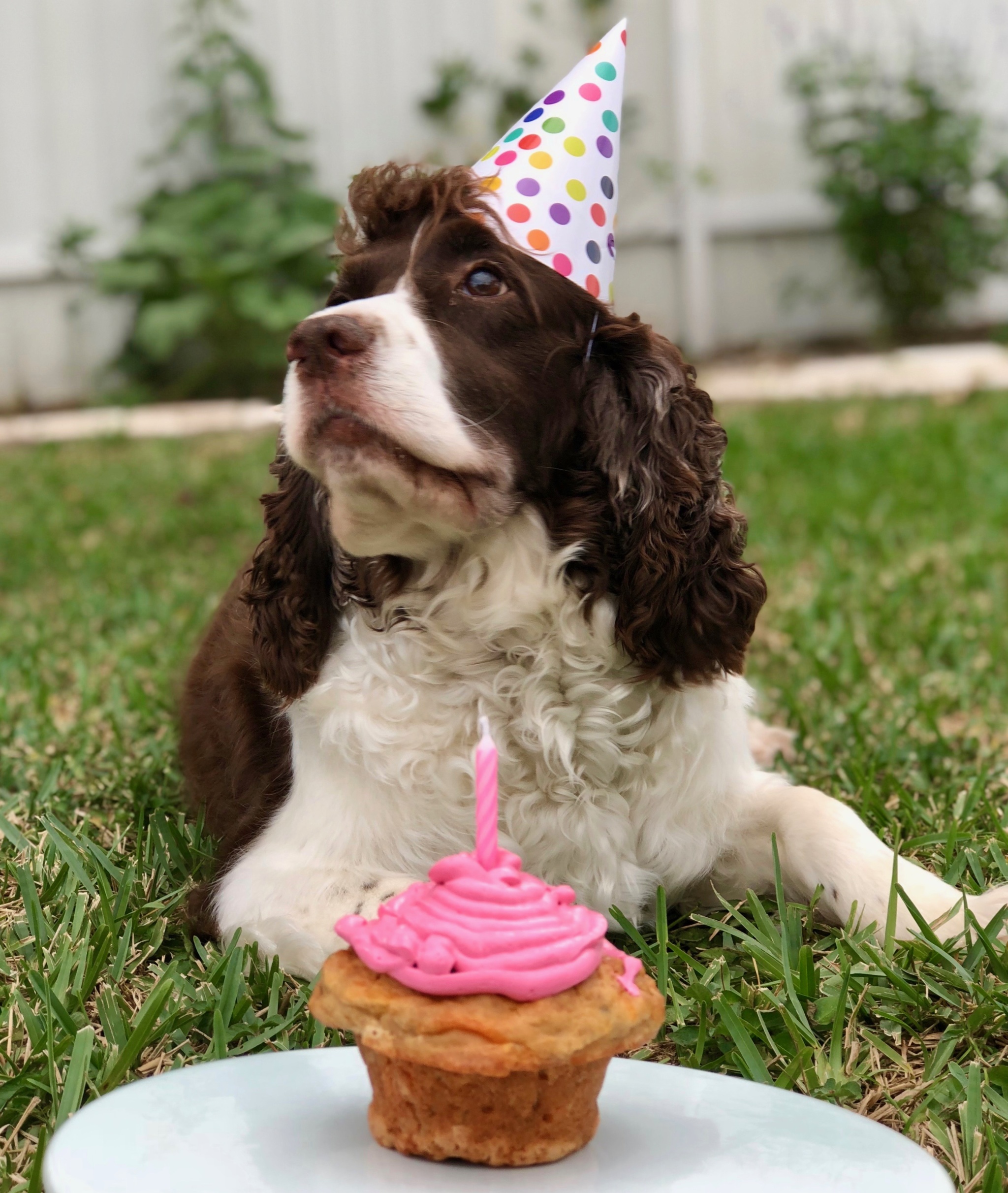 We love our dogs Sally and Mickey and we always celebrate their birthdays. Its not only fun for the dogs but also lots of fun for my kids, they love getting everything ready and celebrating our pups on their special day. If you're throwing a birthday party for your pup be sure to check out my tips for throwing the best dog's birthday party .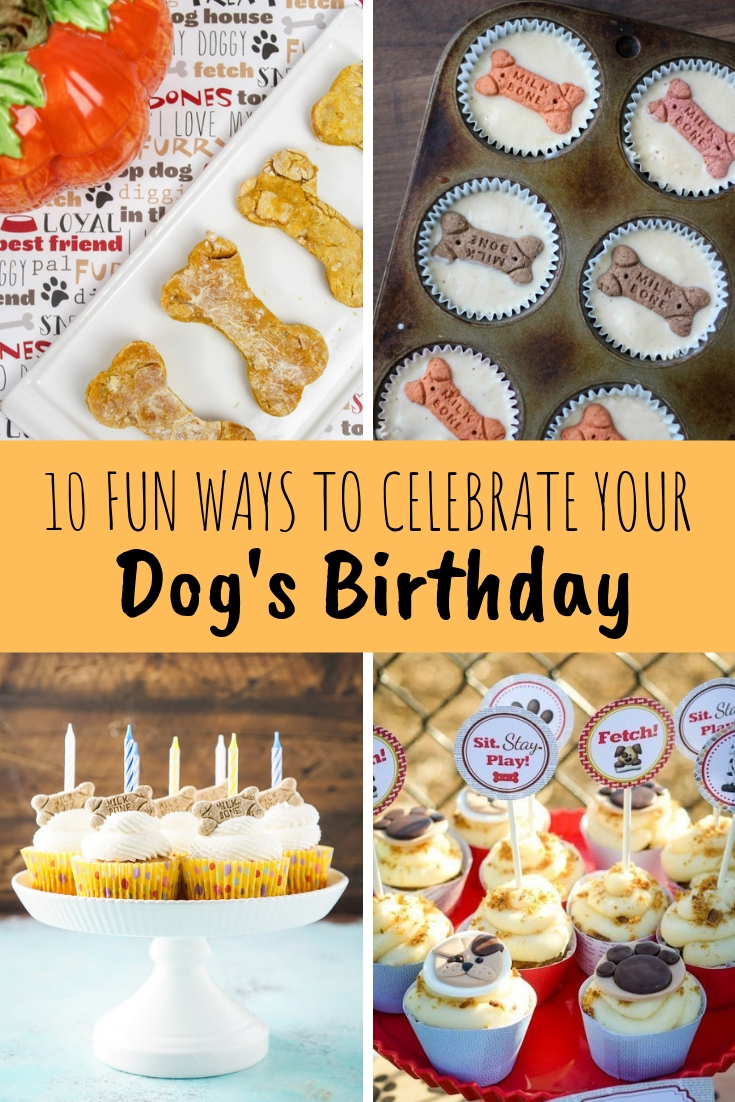 Dog Birthday Ideas
For many of us, our furry friends are like family members, and their birthdays are just as important as any other special occasion. Celebrating your dog's birthday is a great way to show them how much you love and appreciate them. It's also an excellent opportunity to create some fun memories and bond with your furry friend. However, coming up with ideas to celebrate your dog's birthday can be a challenge. After all, you want to make sure that their special day is memorable and enjoyable for both you and your pup. In this article, we'll explore some pawsome ways to celebrate your dog's birthday and ensure that they have a day filled with love, treats, and lots of fun.
These fun dog birthday ideas are sure to provide you with lots of inspiration to throw an amazing birthday bash for your pet. From dog birthday party ideas and dog cake recipes to dog cupcakes and home made dog treats and even the best dog gifts there's lots of ideas here to make your dog birthday party the ultimate success!
Dog Cake Recipes and Dog Cupcake Recipes
From easy and delicious dog cake recipes to lots of fun dog cupcake recipes we've put together the best homemade dog recipes to make sure your dog is having the best birthday celebration. You're sure to find the ideal dog cake recipe here!
These homemade dog cupcakes are a delicious and healthy way to celebrate your pup's special day or just treat them to something tasty. The cupcakes are made with natural ingredients such as peanut butter, shredded carrots, and honey, which provide essential nutrients and are beneficial for your dog's health.
Peanut butter is a great source of protein and healthy fats, while carrots are loaded with vitamins and fiber. Honey adds sweetness and has antibacterial properties that can boost your pup's immune system. These cupcakes are an excellent way to pamper your furry friend with a wholesome and delicious treat.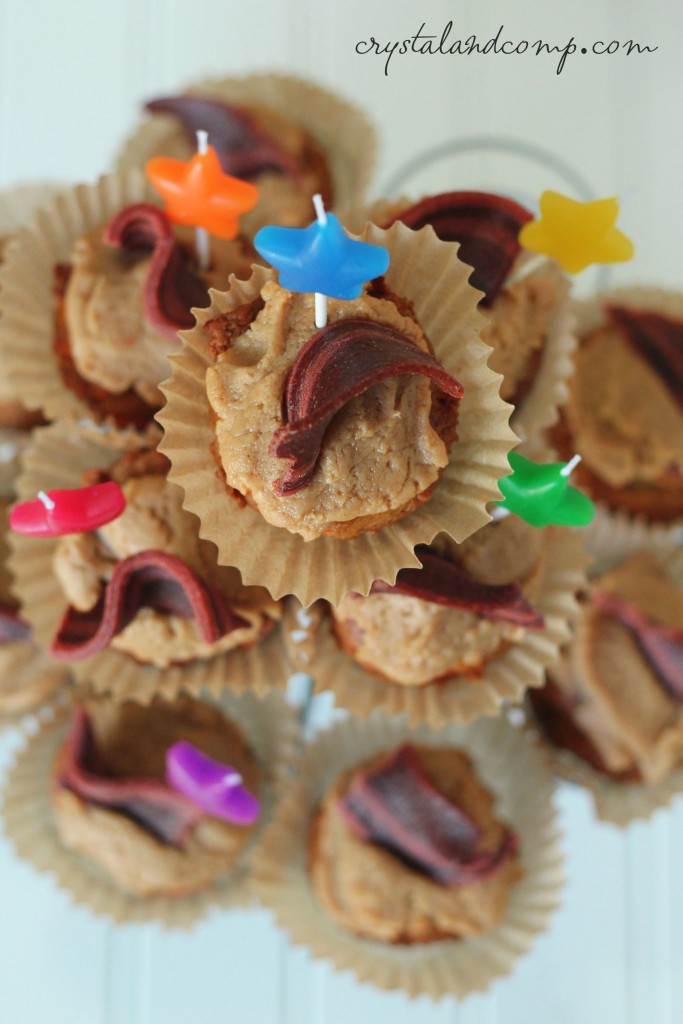 If you're looking for a unique and tasty way to celebrate your furry friend's special day, these Pupcakes Meatloaf Cupcakes might just be the perfect solution. These meatloaf bites are made with high-quality ground meat and mixed with wholesome ingredients such as vegetables and eggs to provide essential nutrients.
The mashed potato frosting adds a unique touch to the cupcakes, making them look like a real dessert. These cupcakes are perfect for any puppy party or celebration, and your furry friend will love them. They're easy to make and can be customized to suit your dog's taste preferences.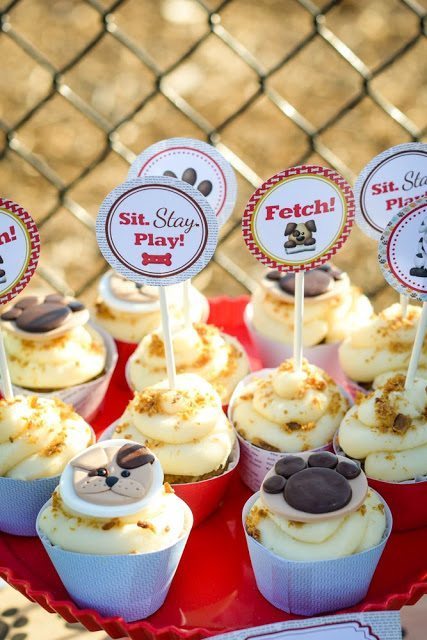 When it comes to celebrating your pup's birthday, nothing beats a cake smash photo shoot. It's a fun and memorable way to mark the occasion, and your dog will love being the center of attention. And what's a birthday party without a cake, right? But don't worry, this puppy smash cake is made to be as friendly on the tummy as possible, so your pup can indulge without any tummy troubles.
Made with all-natural ingredients like peanut butter, plain Greek yogurt, apple sauce, a little cream cheese, and pumpkin, which helps with digestion, this cake is not only delicious but also healthy for your furry friend. So, get ready to snap some adorable pictures of your pup digging into this yummy cake, and let's make their birthday extra special!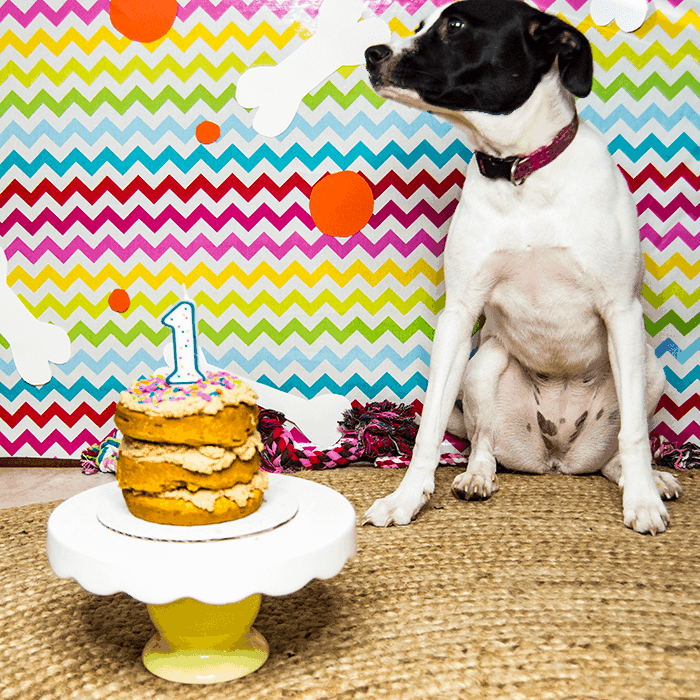 Peanut Butter and Banana Pupcakes | Miss Molly Says
Are you ready to treat your furry friend to some tasty cupcakes? These Doggie Pupcakes are the perfect alternative to human cupcakes and are specially designed to meet your pup's taste buds. Made with natural ingredients like peanut butter and banana, these cupcakes are both delicious and nutritious. They even have a Milk-Bone on top, adding a bit of crunchy goodness to every bite.
And what's a birthday celebration without a candle to make a wish on? These pupcakes come complete with a candle, making it the perfect way to celebrate your furry friend's special day. Not only are these cupcakes adorable, but they are also easy to make and customize, so you can create a flavor that your pup will love. So, let's get baking and make your pup's birthday celebration even more special with these delicious Doggie Pupcakes!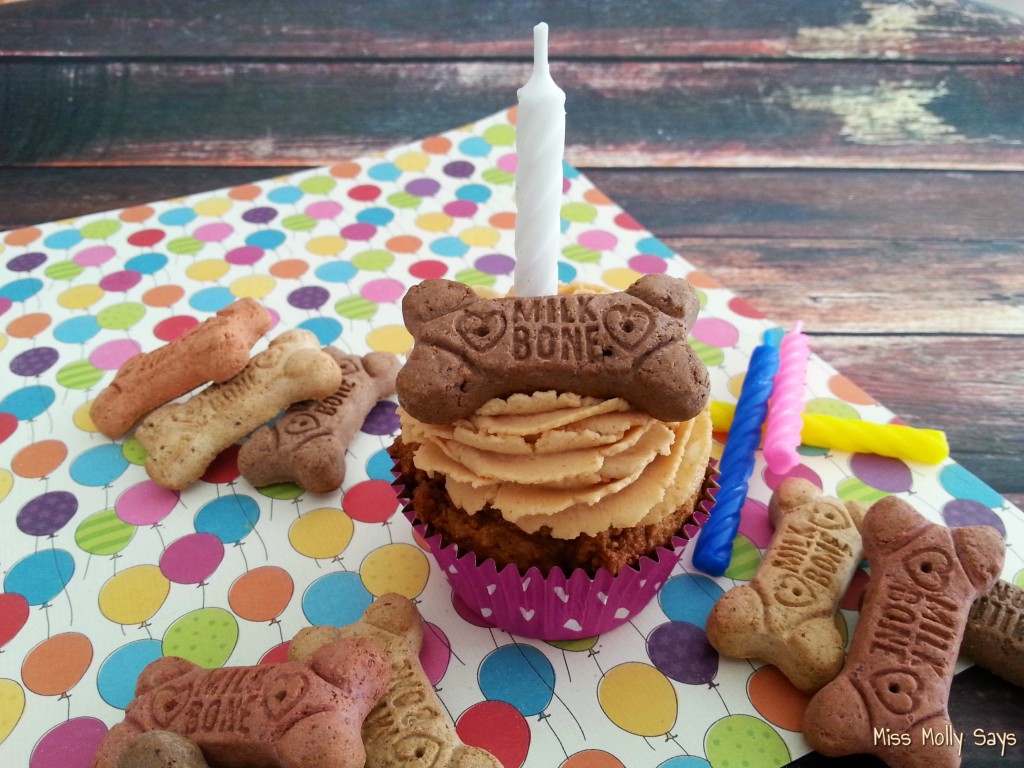 Apple and Peanut Butter Pupcakes | Sugar and Soul
Ccelebrate your furry friend's birthday in style with these delicious Apple & Peanut Butter Pupcakes. These homemade treats are the perfect way to show your pup how much you care, and they are super easy to make. No need to be a professional chef to create these yummy cupcakes; all you need are some simple ingredients like whole wheat flour, yogurt, apples, honey, and peanut butter.
These pupcakes are completely dog-safe, so you can indulge your furry friend without worrying about any harmful ingredients. And to top it all off, a simple unsweetened whipped cream is added to make the frosting, which your pup will love. So, what are you waiting for? Grab those baking tools and let's whip up these delicious and healthy Apple & Peanut Butter Pupcakes to make your pup's special day even more paw-some!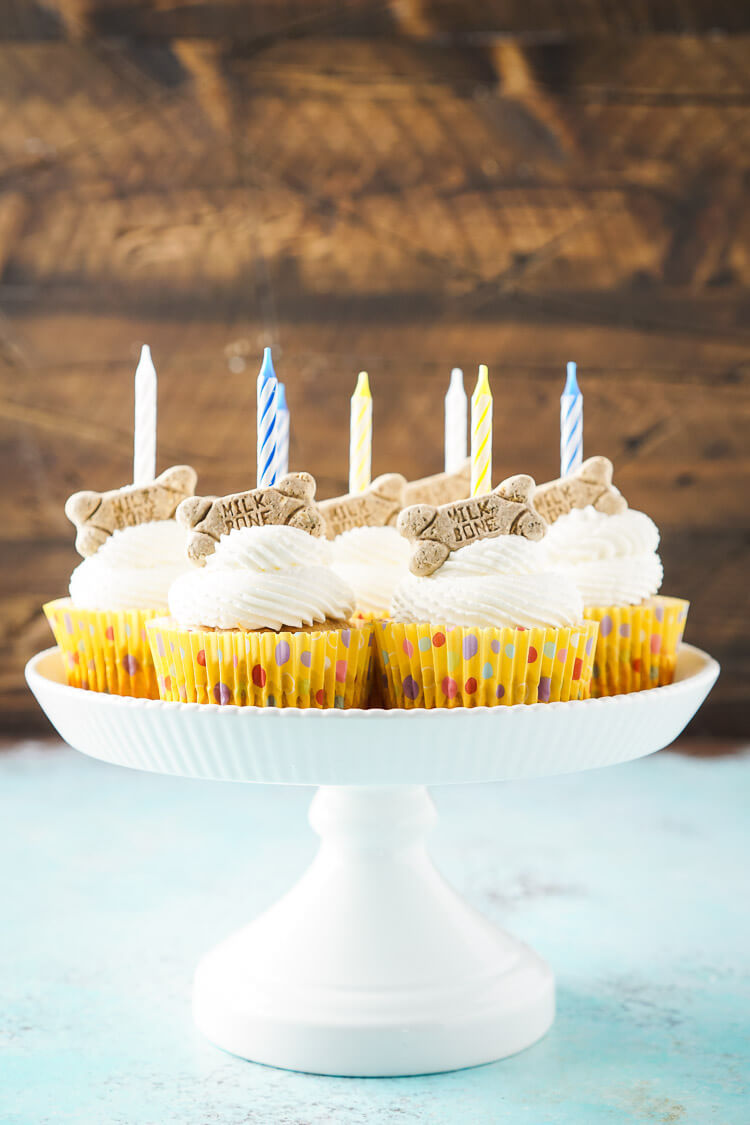 Add some chill to your dog's birthday celebration with an "ice cube cake"! It's a super fun and easy way to keep your pup cool and entertained on a hot summer day. All you'll need is a large round tupperware or bucket and a pie pan or similarly shaped container that can hold the ice as it melts. It can be any size or shape, depending on your dog's preferences. Then fill it up with all their favorite dog treats and plastic or hard dog toys.
Freeze the container overnight, and voila! You now have a refreshing and exciting treat for your furry friend to enjoy. Once it's ready, let your pup have at it by licking and nibbling away at the ice, trying to get to the treats and toys hidden inside. This ice cube cake is not only a great way to cool your pup down but also keeps them entertained and engaged for hours. So, let's give your furry friend a unique and refreshing birthday experience with this paw-some ice cube cake!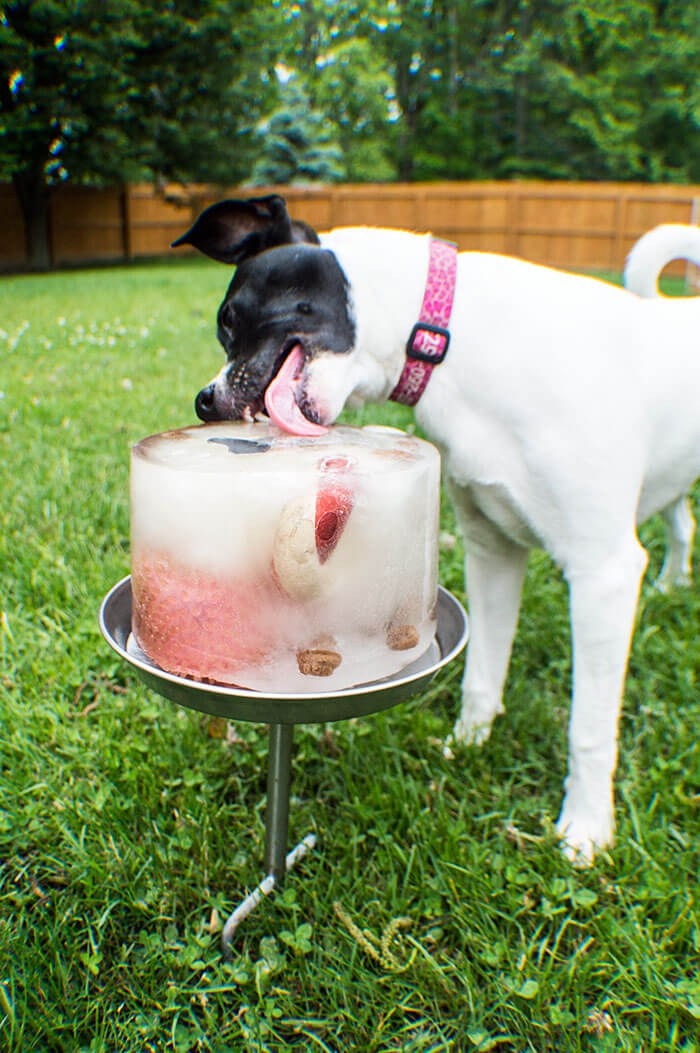 Peanut Butter Banana Ice Cream for Dogs | Gluesticks
This ice cool treat will make your furry pal go nuts with joy! These irresistible frozen doggy ice cream are whipped up with a tantalizing mix of bananas, peanut butter, and plain yogurt. Whether it's a sweltering summer day or just a fun snack time, these scrumptious icy delights are perfect to cool off your pup and tantalize their taste buds. So why not indulge your four-legged friend with this lip-smacking treat and witness their tail-wagging happiness firsthand!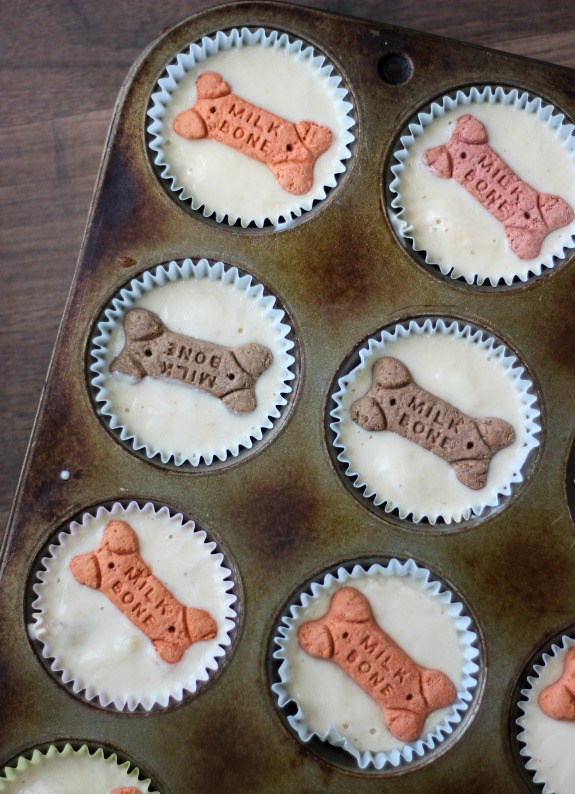 To make these even more festive you can use molds to make them in fun dog themed shapes. I love making lots of these and then keeping them in my freezer. And because these are cold they're the perfect summer treat for your fur baby!
Want to add an extra touch of love to your pup's birthday celebration? Look no further than homemade Apple Pumpkin Dog Biscuits in the shape of bones! These yummy treats are the perfect way to show your furry friend just how much you care.
Made with wholesome ingredients like pumpkin puree, unsweetened applesauce, and whole wheat flour, these biscuits are packed with nutrients that will keep your pup healthy and happy. Plus, their bone shape is a fun nod to your pup's primal instincts!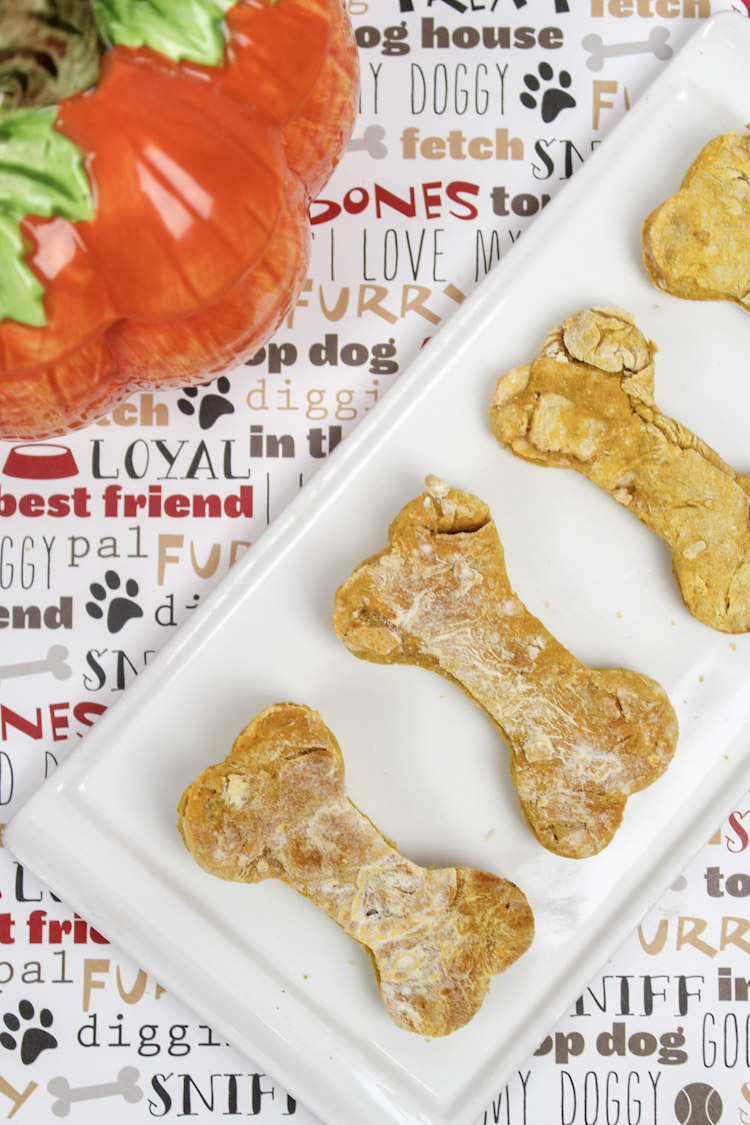 Dog Birthday Party Ideas and Decorations
Dog Birthday Party Bone Banner and Decorations | Dukes and Duchesses
Fur babies deserve nothing but the best, and that includes throwing them an epic birthday bash that they will never forget! And what better way to set the party mood than by creating a drool-worthy decoration that's both cute and functional, just like your precious puppers!
Introducing the dog bone birthday garland – the ultimate decoration that will make your furry friend's special day a blast! Not only is it an excellent way to spruce up your paw-ty space, but it's also a fantastic backdrop for all those Instagram-worthy birthday photos! And the best part is, it's super easy to make! All you need is some colorful construction paper, a pair of scissors, and some twine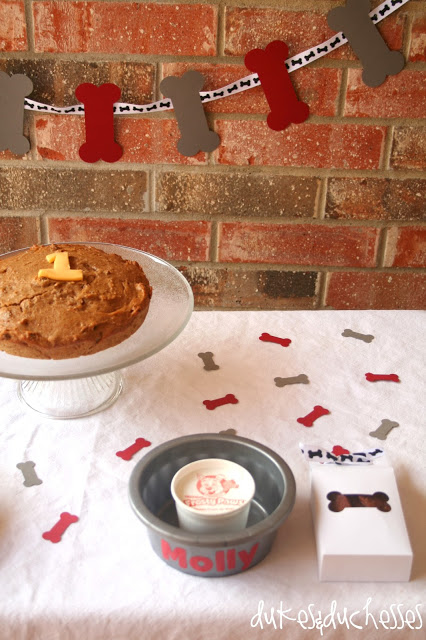 Decorating your home for your pup's birthday party is a great activity that the entire family can do together. There are lot's of fun ways to decorate and decorations make for a great backdrop for taking your pup's birthday photos.
Dog Birthday Gift Ideas
Now that you've made your pup a delicious treat to celebrate his or her birthday it's time to think about some great doggie birthday present ideas. When it comes to my pups' birthday we love to give them presents that they are sure to love and have fun with so dog toys are always a good idea. You can buy a fun toy or make a dog toy at home. My favorite dog birthday gifts are dog puzzles because they keep my pup entertained and provide mental enrichment which in turn minimizes destructive behaviors.
Personalized dog collars
Celebrating your dog's birthday isn't just a way to shower them with love; it's an opportunity to strengthen your bond and create lifelong memories. Why not opt for a gift that's both functional and stylish? From personalized name tags to luxe materials, you can get custom dog collars here that suit your pet's personality perfectly.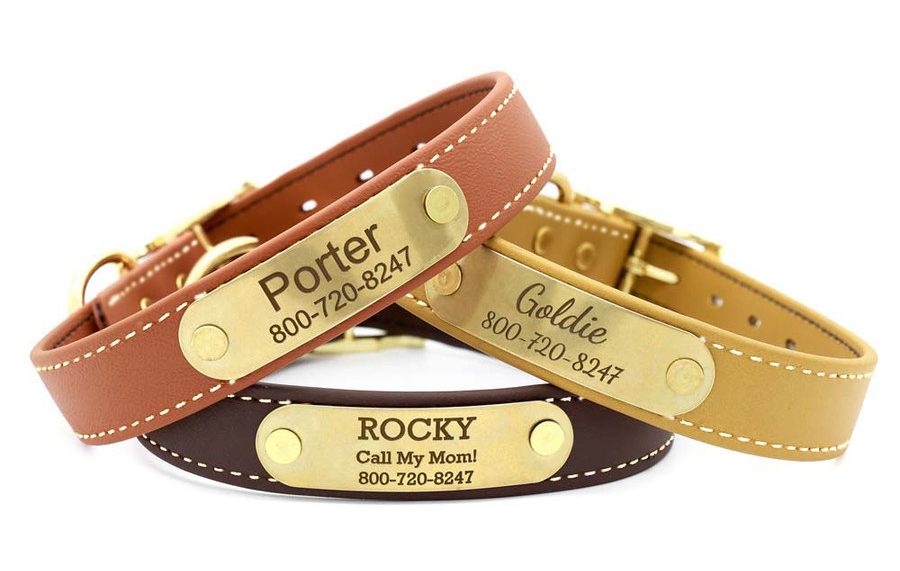 The Milk-Bone® Happy Birthday Canister available at Target is an adorable choice to make your puppy party perfect. By adding some extra treats and a few accessories for your furry friend, you can easily create a delightful and enjoyable canine celebration. This canister alone contains everything you need to create a fantastic puppy party experience.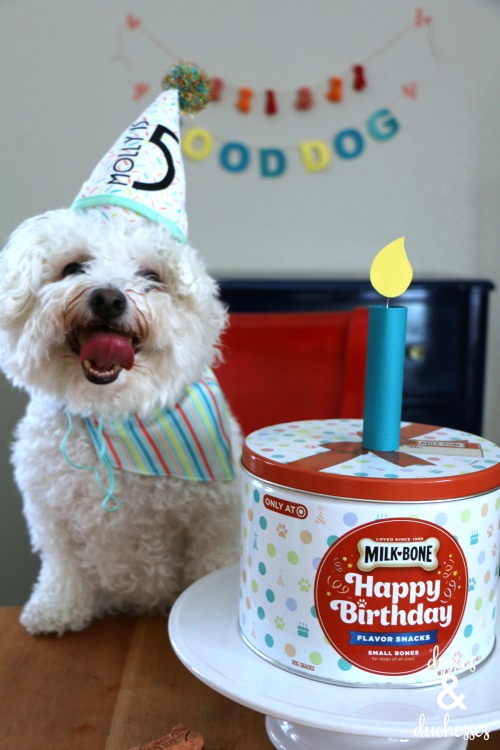 If you're looking for a fun dog birthday gift that you can make at home get crafty with an octopus dog toy made from old t-shirts! Not only is it a great way to reuse those clothes you don't wear anymore, but it's also a fun and engaging toy for your pup. Plus, no need to be an expert crafter to make it happen! In this article, we'll show you how to create this adorable and playful toy that will make your dog's tail wag with excitement. So, let's dive into this DIY project and get those old t-shirts ready for a transformation into a pawsome octopus toy!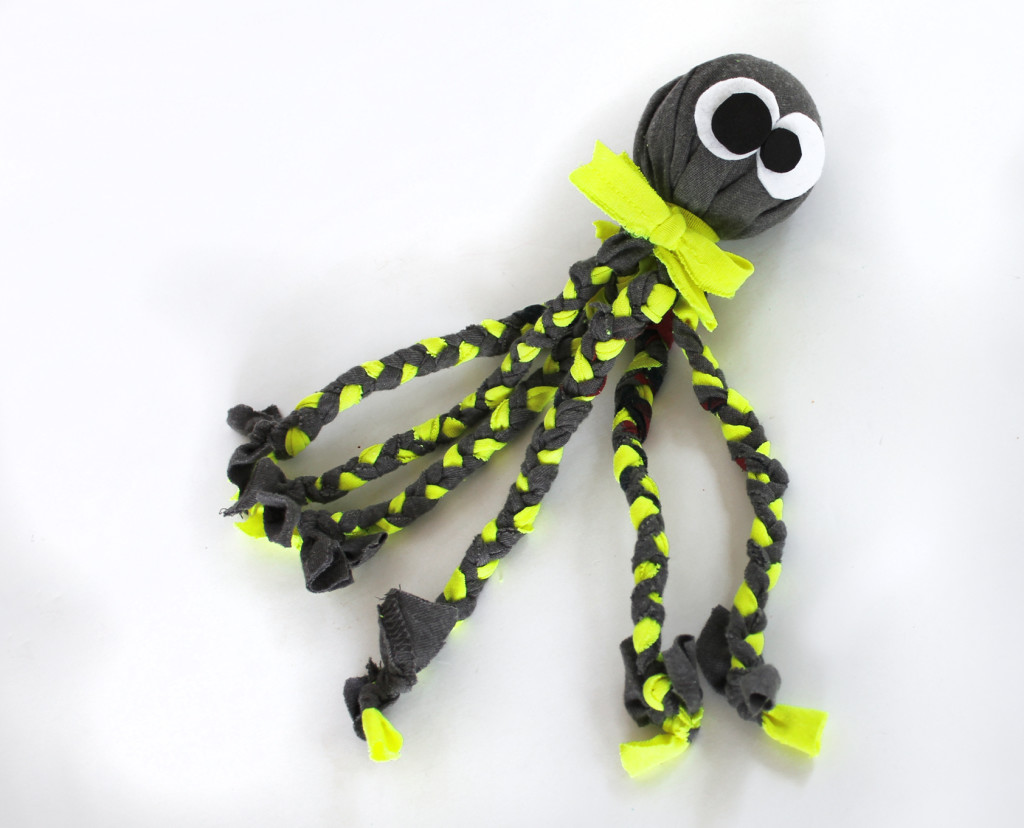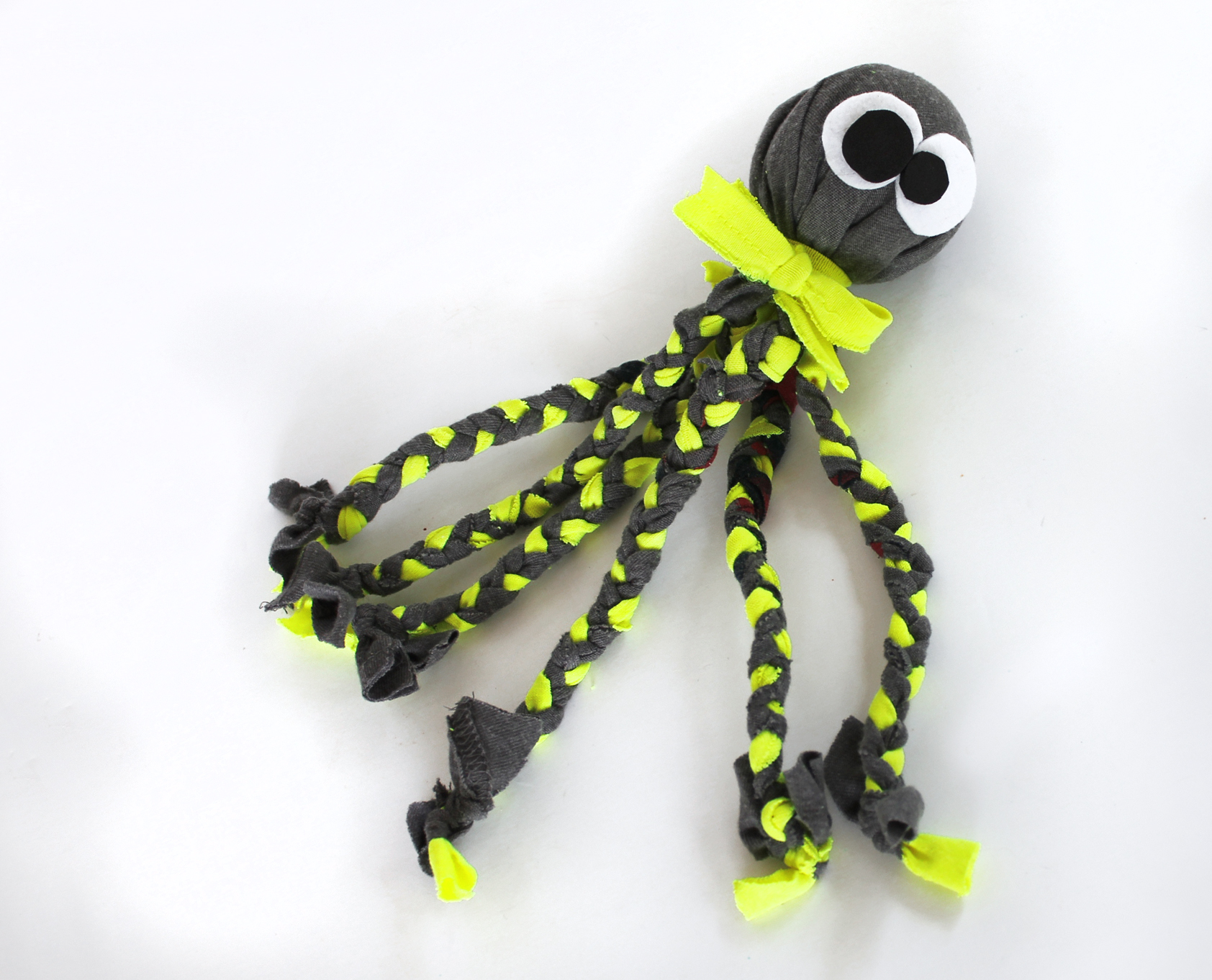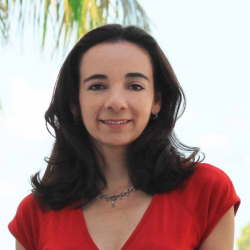 Latest posts by Paula Bendfeldt-Diaz
(see all)