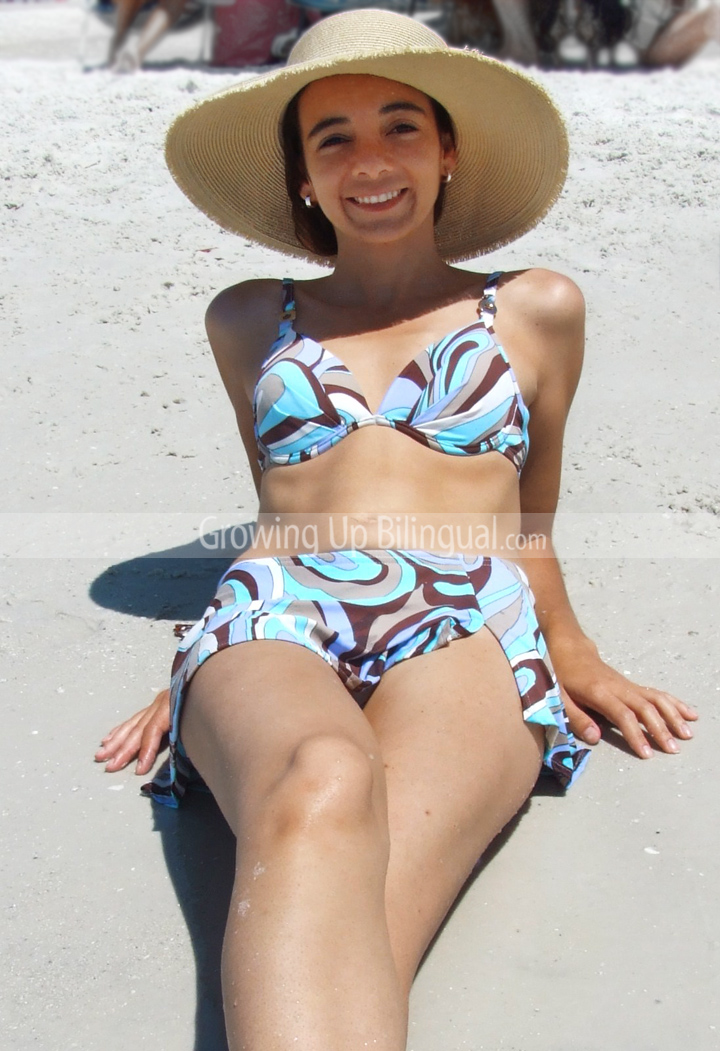 This post is sponsored by Dove® ClearTone™ Deodorant – designed to visibly reduce underarm dark marks and even skin tone.

  
I am lucky, I don't have to wait for summer to hit the beach and wear cute summer dresses and sexy bikinis. Living in Florida's Gulf Coast we are surrounded by water and the weather is always sunny which means we spend a lot of time at the beach and at the pool. So I have to make sure I have a smooth and healthy skin year round. I'd have to say that at least 80% of the clothes I wear have no sleeves. That means I have to make sure my underarms are smooth and hair-free every day!
Tips for having smooth, even underarms:
1. Choose the right deodorant – You have to make sure that the deodorant you chose is not irritating your skin. Some deodorants contain fragrances or other ingredients that can cause irritation and even darkening of the skin. It is also very important to use a deodorant that moisturizes, which is an important step that reduces the dryness and irritation caused by shaving.  Dove's Clear Tone antiperspirant/deodorant is specially formulated with calendula and sunflower seed extracts, which moisturize the skin under you arms, helping to repair irritated skin and reduce dark spots and even skin tone over time.
2. Wax or pluck instead of shaving – Shaving can irritate your skin and even though you might have just shaved the dark hair stumps are still visible through the thin underarm skin. Waxing or plucking removes hair from the root so there are no hair stubbles.
3. Exfoliate at least once a week – Pores get clogged up by dead skin cells making them look larger and darker. Choose an exfoliating cream that contains lactic acid.
4. Avoid irritation due to friction – try not to use clothing that is too tight under the arms and if you are wearing fabrics that are either restrictive or rough like polyester or wool, wear a layer of cotton underneath.
5. When shaving – Sometimes waxing is not an option, specially if you are wearing sleeveless clothes almost every day, like me. So minimize irritation by replacing razor blades regularly, using shaving cream for sensitive skin and rinsing the blades after every stroke.
Stay tuned for my next post where I will give you some tips for preventing and getting rid of dark spots under your arms.
Disclosure: I was compensated for this post by the Clever Girls Collective.com. All the opinions expressed here are my own.

Este post fue patrocinado por el desodorante Dove® ClearTone™ Deodorant – diseñado para visiblemente reducir las manchas rojas y oscuras y dejar un tono uniforme.
Atrévete a Enseñar tu Piel –  (Primer post en una serie de dos)
Yo no tengo que esperar que llegue el  verano para poder ir a la playa y usar vestidos escotados y bikinis.  Viviendo en Florida en la costa del estamos rodeados de agua y el clima es siempre cálido y soleado por lo que nos mantenemos en la playa y en la piscina.  Así que tengo que asegurarme de que mi piel siempre este saludable.
Por lo menos el 80% de mi ropa no tiene mangas así que hago lo posible para mantener mis la piel debajo de mis brazos tersa, suave y sin manchas.
Consejos para tener axilas lisas y suaves:
1. Escoge el desodorante correcto –

Asegúrate que el desodorante que estás utilizando no irrite tu piel.  Algunos desodorantes contienen fragancias y otros ingredientes que pueden causar irritación e incluso manchas obscuras debajo de los brazos.  El antiperspirante/desodorante Clear Tone de Dove formulado con extractos de caléndula y semilla de girasol, humecta la delicada piel debajo de tus brazos, ayudando a reparar los daños causados por la irritación, reduciendo las manchas obscuras y dándole a tu piel un tono más uniforme.
2. Depílate en vez de rasurarte –

rasurarte puede irritar tu piel y aunque acabes de rasurarte la raíz del pelo oscuro puede verse a través de la piel delgada de las axilas. Al depilarte remueves el pelo desde la raíz además de evitar la irritación producida por la rasuradora.
3. Exfolia tu piel al menos una vez por semana – 

la piel muerta tapas los poros haciéndolos verse mas grandes y mas obscuros. 
4. Evita la irritación producida por la fricción –

evita usar ropa que roce demasiado tus exilas, y si usas telas restrictivas o ásperas como el poliéster o la lana trata de usar ropa de algodón debajo.
5. Reduce la irritación al rasurarte –

algunas veces depilarte no es una opción, especialmente si usas ropa sin mangas todos los días, como yo.  Para reducir la irritación al rasurarte reemplaza la rasuradora regularmente, utiliza una espuma para rasurarte especial para piel sensible y desagua las hojas de afeitar de la rasuradora después de cada uso.
Esta pendiente de mi próximo articulo donde te daré consejos para prevenir y disminuir las manchas obscura debajo de los brazos. 
Aclaración: Fui compensate por este article por   Clever Girls Collective.com. Todas las opinions expresadas aquí son propias.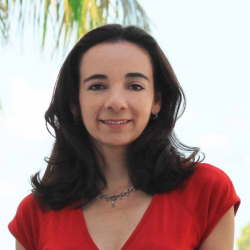 Latest posts by Paula Bendfeldt-Diaz
(see all)