This post was sponsored by Fresh From Florida as part of an Influencer Activation for Influence Central, however all opinions expressed are my own.
This bell pepper and goat cheese flatbread pizza recipe is ready in minutes and it's perfect for entertaining or for a quick snack anytime. I love that it only has 5 ingredients and it tastes delicious and looks beautiful.
One of my favorite things about living in Florida is that I get to enjoy eating produce that is locally grown by Florida farmers year-round. I love using produce that is in season because it tastes so much better. Right now Fresh From Florida bell peppers, squash, and sweet corn are in season in Florida!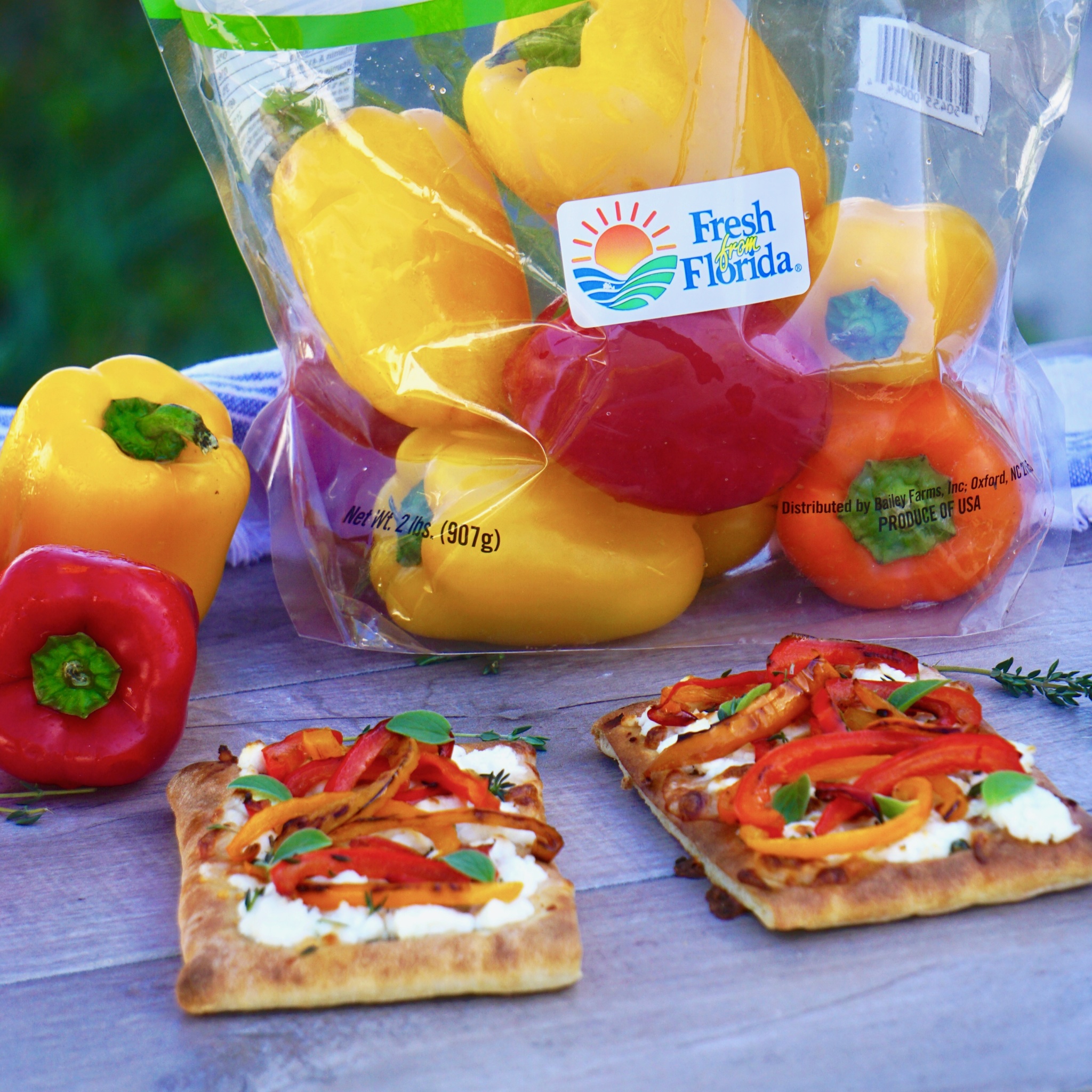 Why You Should Buy Local Produce In Season
Local bell peppers not only taste better; they are also better for you, better for the environment and better for your community.
When bell peppers and other fruits and vegetables are picked and eaten at their peak of freshness they retain more nutrients. Local bell peppers ripen naturally instead of being ripened artificially. This means that they retain more of their nutrients and they also taste a lot better. Local bell peppers are fresher, sweeter and have so much flavor. That is why I always look for the Fresh From Florida seal when buying produce.
Local produce is not only delicious but by buying local and in season you are also supporting your local economy and ensuring that local farmers stay in business.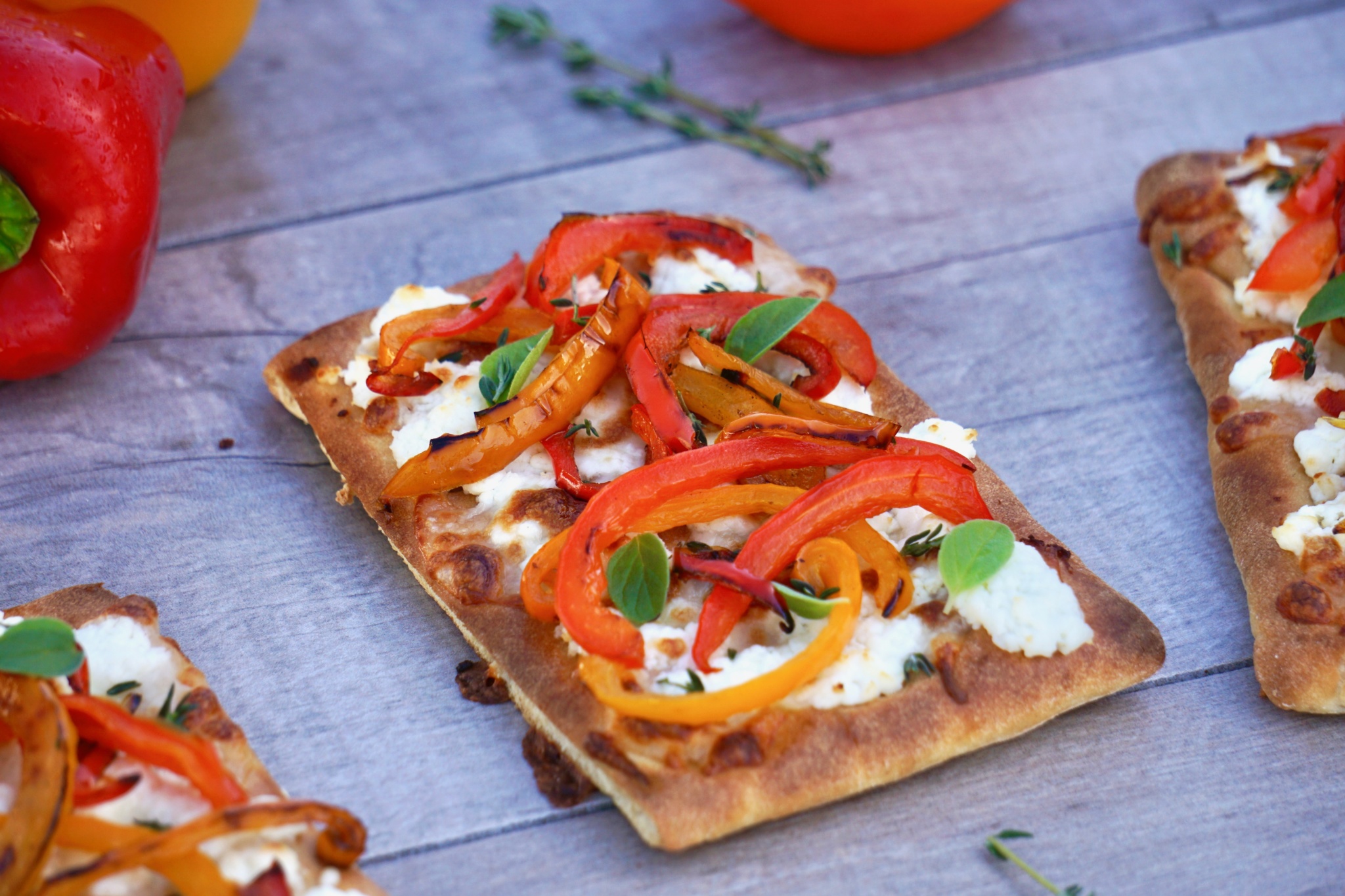 I picked up some delicious Fresh from Florida bell peppers at my local Walmart and I wanted to make something that really brought out their sweet flavor and that made them the star of the recipe. This recipe for bell pepper and goat cheese flatbreads does just that, the goat cheese and bread provide the base for a recipe where the taste of the fresh bell peppers is the star.
We use bell peppers in a lot of recipes at home, from fajitas to salads and sandwiches. I love to roast them and can them too but for this recipe, I kept things simple and just julienned them and stir-fried them which was a lot quicker. I cooked the bell peppers in advance for this recipe and made a big batch to use later in a breakfast frittata and in quesadillas. Because I already had the bell peppers ready to go I was able to make this recipe in minutes.
Bell Pepper and Goat Cheese Flatbread Pizza
Ingredients
6 flatbreads (storebought)
1/3 cup of goat cheese
1/2 cup shredded mozzarella cheese
Red, orange and yellow Fresh From Florida bell peppers (I used one of each)
Fresh herbs, I used basil and thyme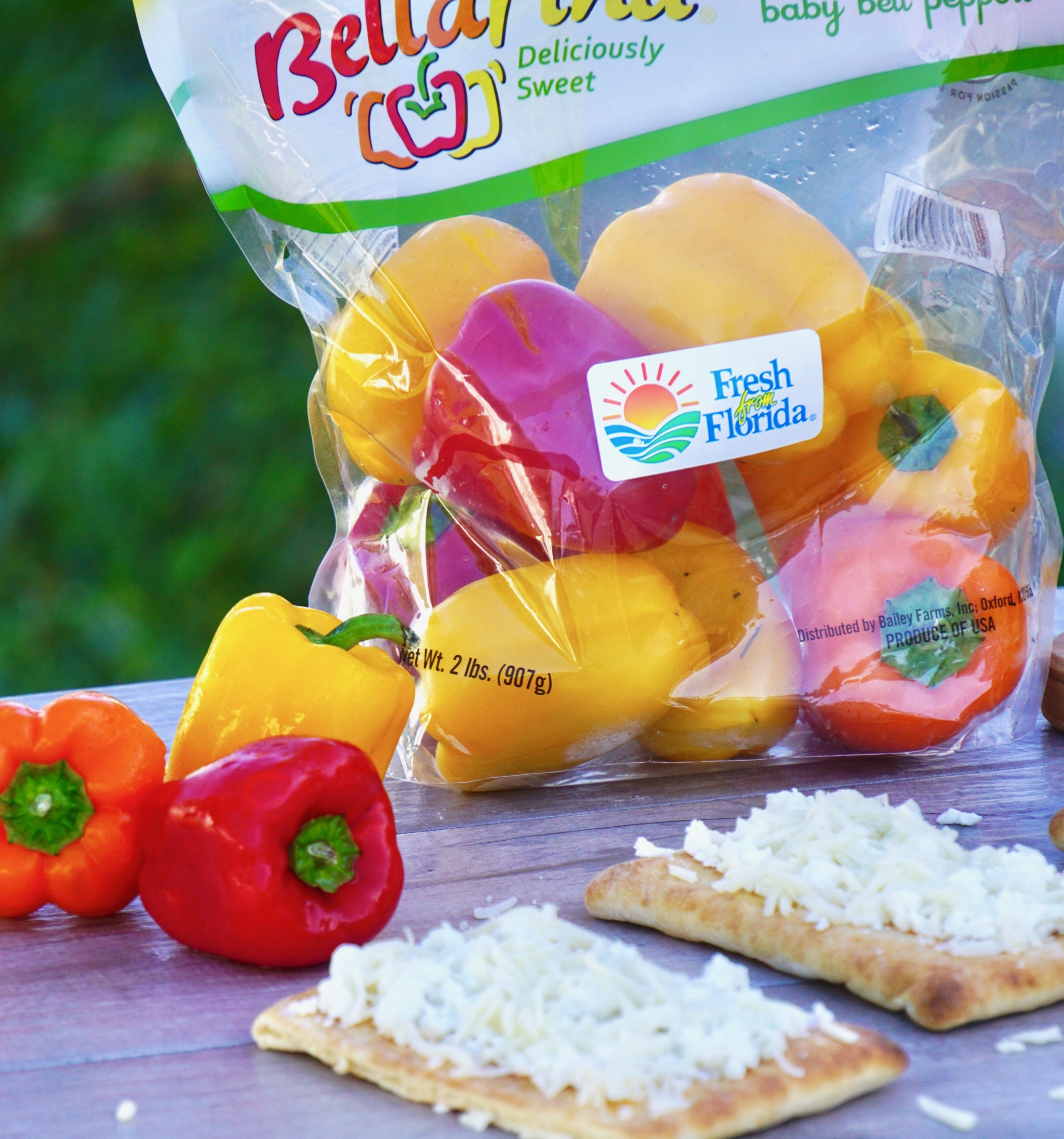 Instructions
1. Julienne the bell peppers.
2. In a non-stick skillet over medium-high heat, stir fry the bell peppers with a little bit of olive oil or use non-stick spray.
3. Preheat the oven to 350F.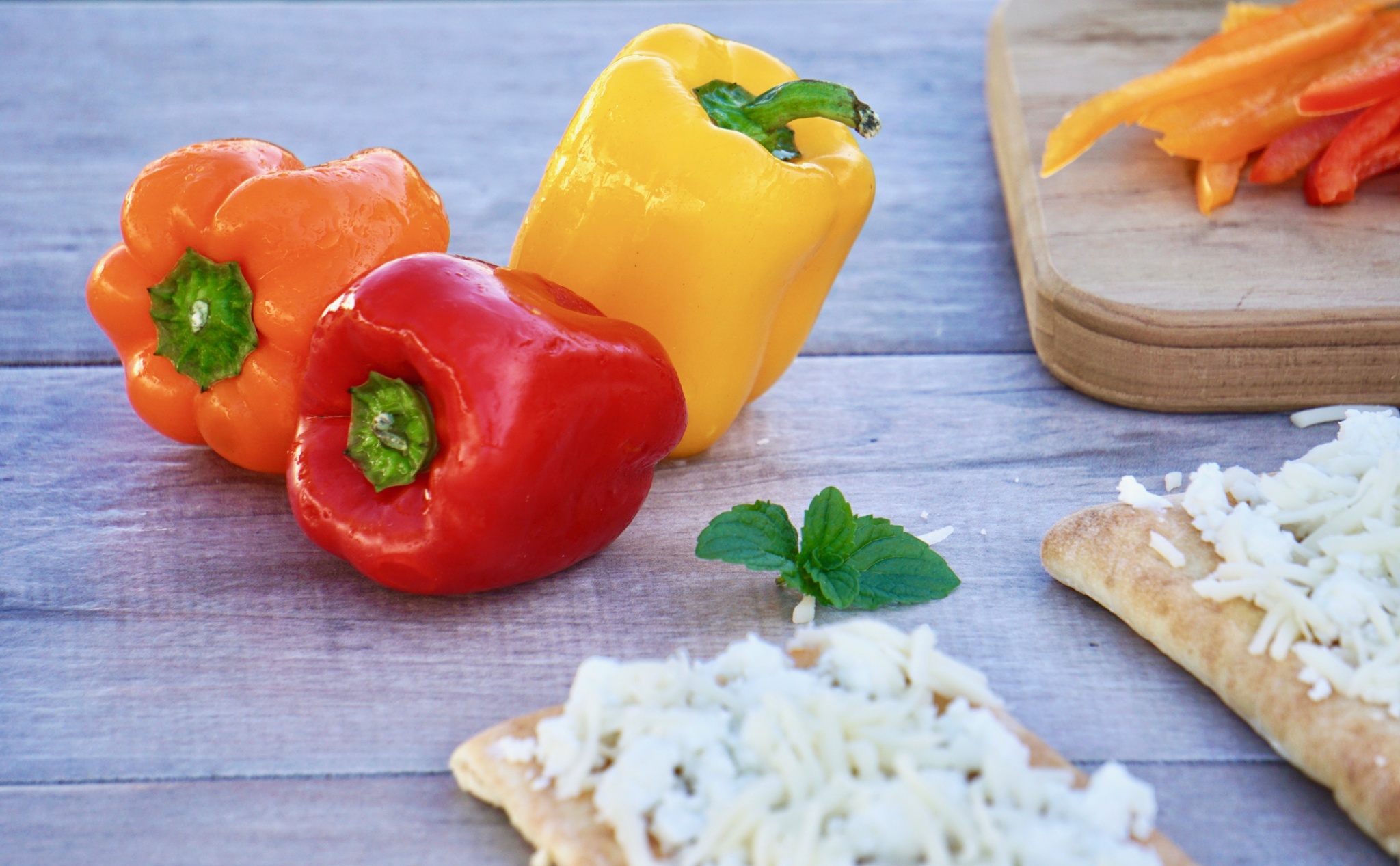 4. Top the flatbread with mozzarella, crumbled goat cheese and bell pepper strips.
5. Bake for 10 minutes or until the cheese has melted and the flatbreads are crunchy.
6. Remove from oven and top with fresh herbs like oregano, basil or thyme.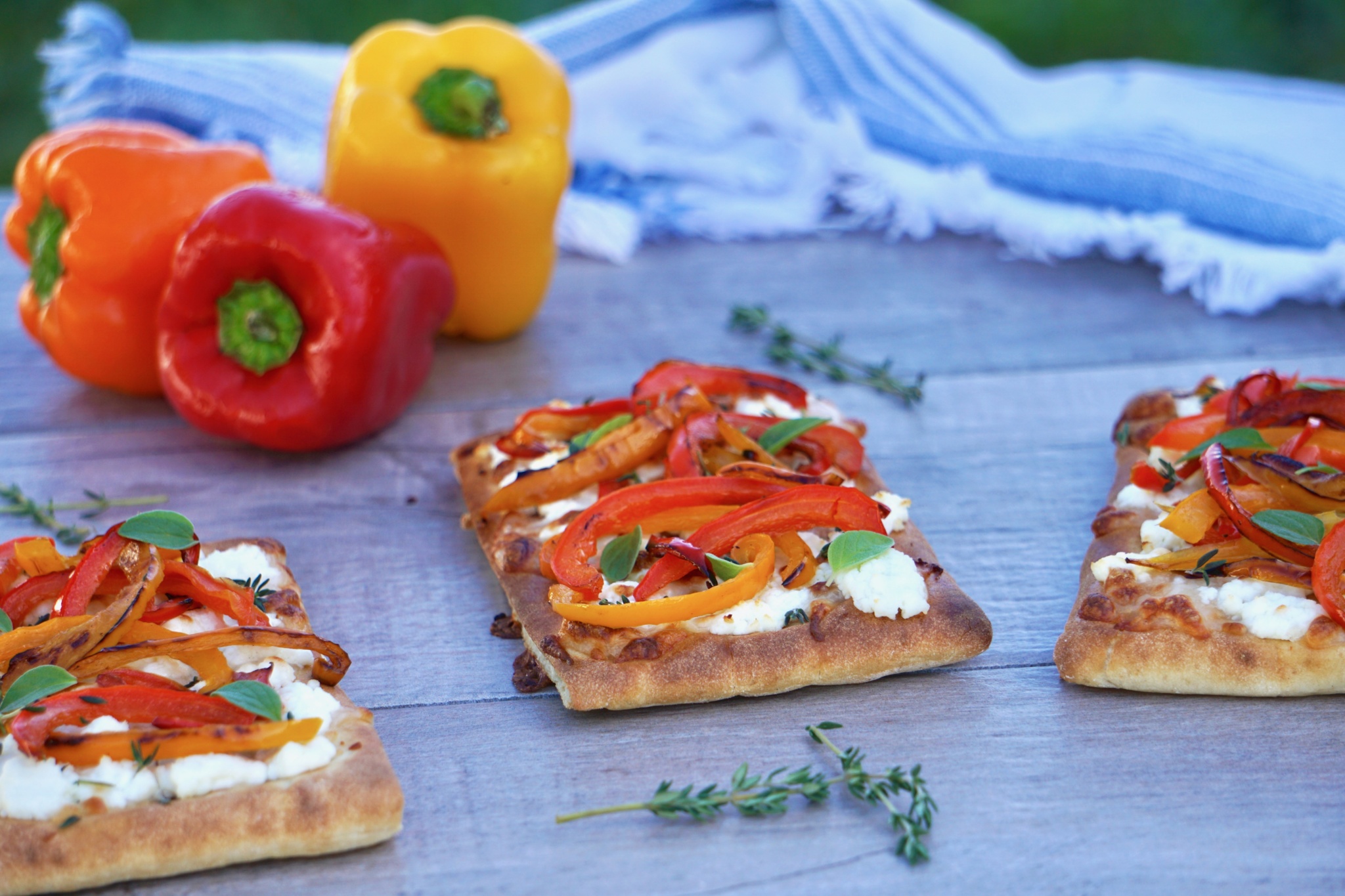 So pick up your Fresh From Florida bell peppers and other in-season produce like squash and sweet corn at your favorite grocery and be sure to check out more delicious bell pepper recipes here. What are your favorite recipes using bell peppers?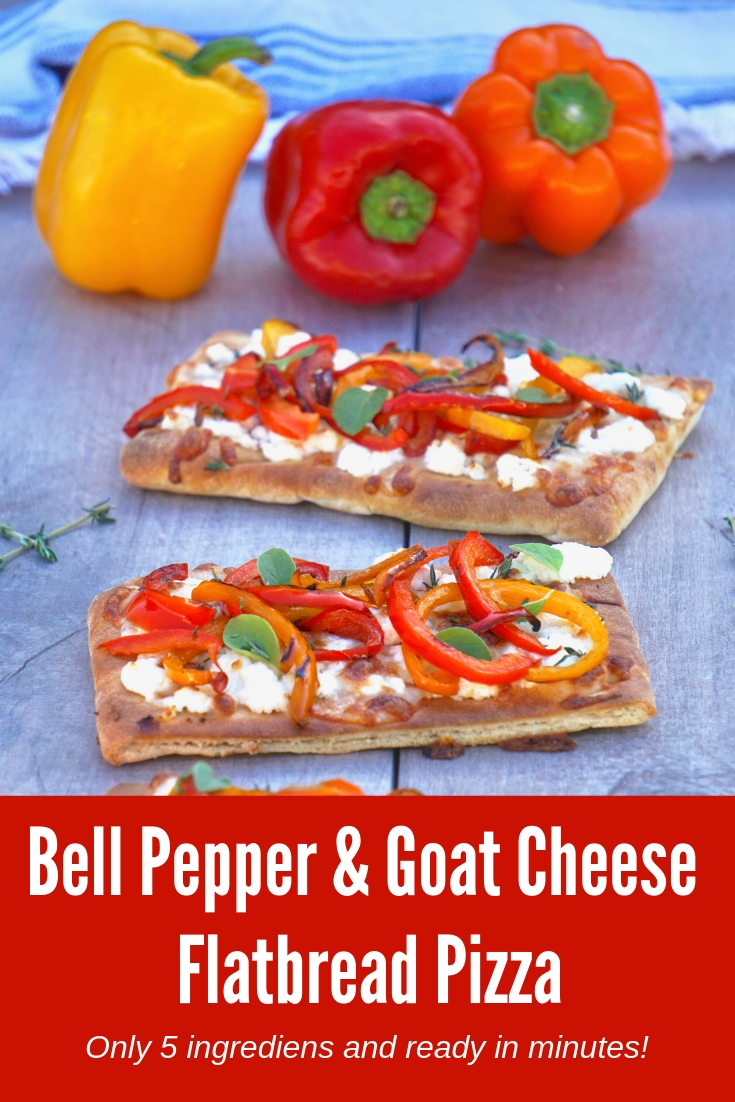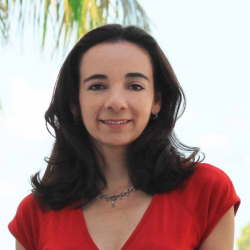 Latest posts by Paula Bendfeldt-Diaz
(see all)