This post is sponsored by Trademore. I was paid for this post.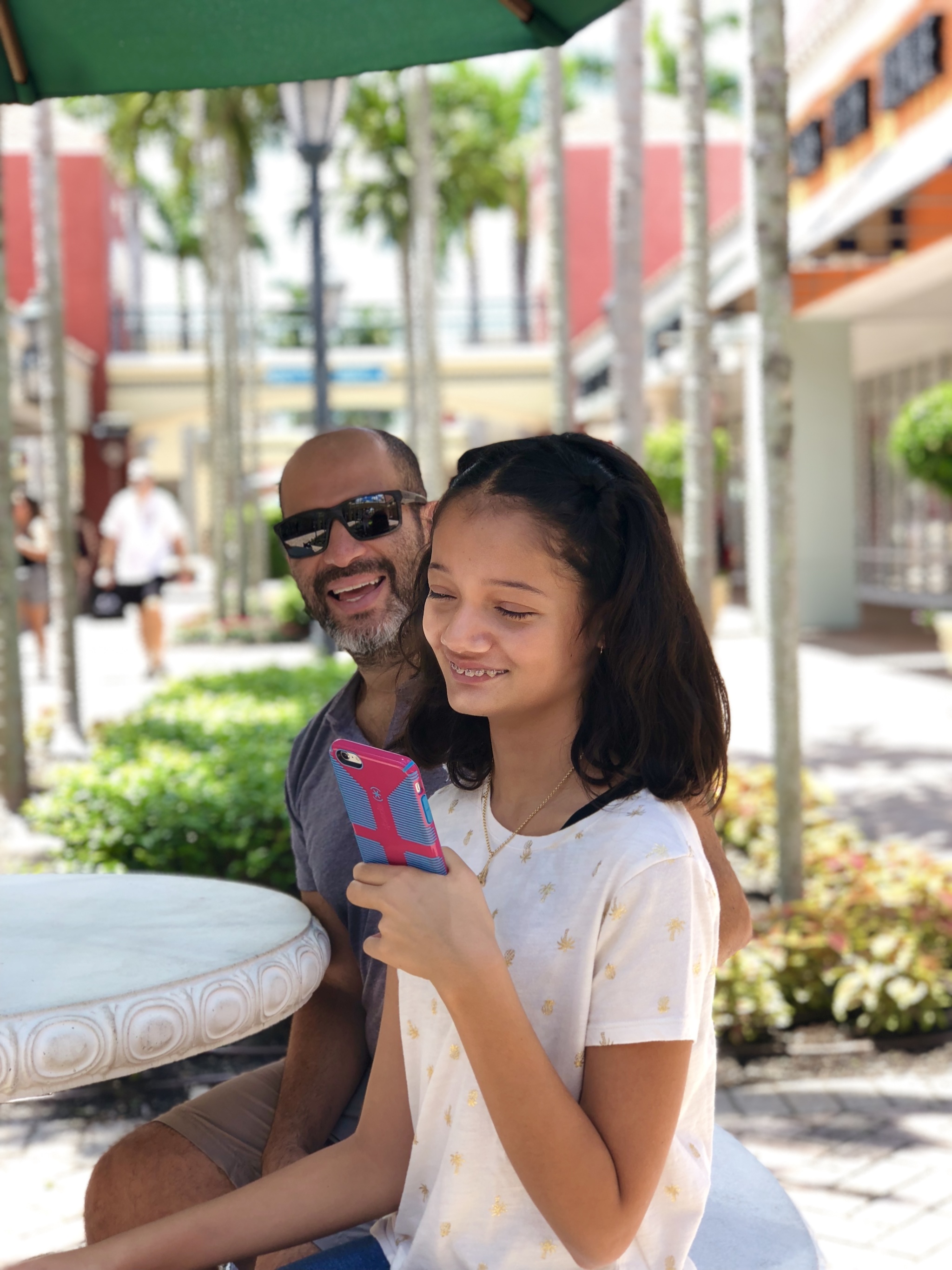 As kids go back to school many parents, like me, are considering getting their child a smart phone. Here are some tips and things to consider when shopping for a mobile phone for your child:
What device is the right one for your child?
Shopping for the right device for your child can be difficult. That is where pre-owned phones come in handy. It is a cost-effective way to test the waters, introduce your child to the device and teach them the responsibilities of owning their very own phone. That is why we got our kids phones at Trademore.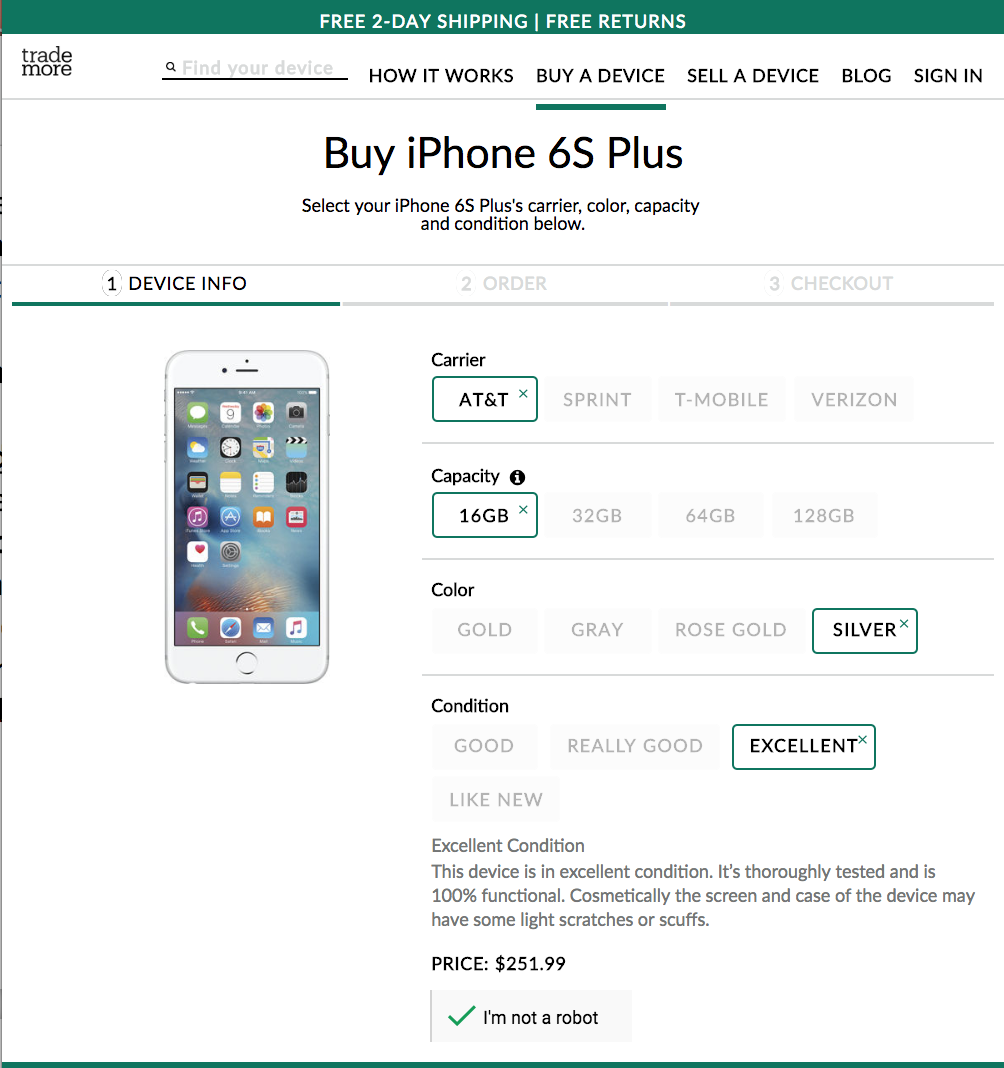 Trademore offers a large variety of devices with very competitive prices and all of their devices go through a 30-point functional and cosmetic inspection (for quality, reliability and functionality) and receive a 100% inspection score.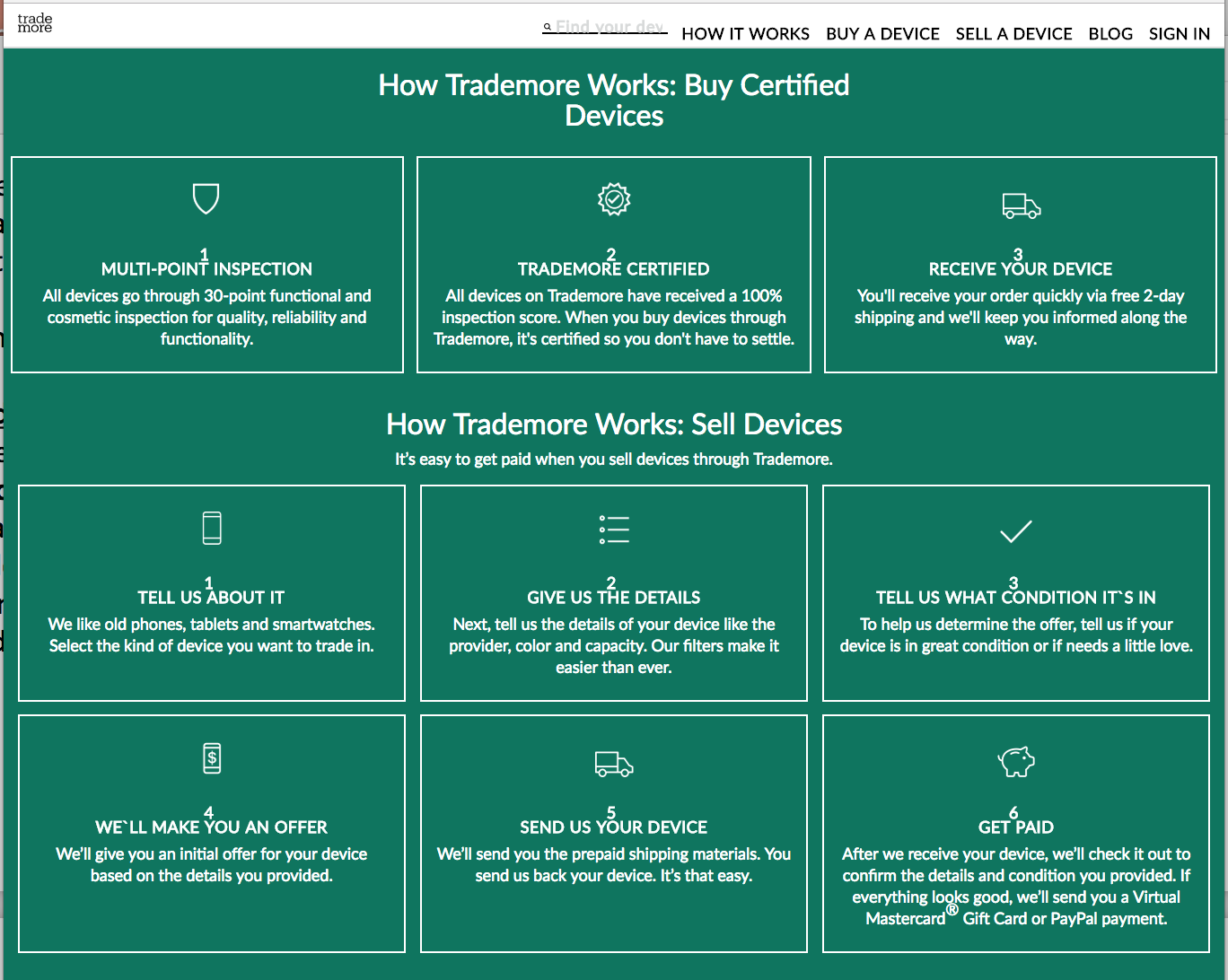 I really loved that you receive your order quickly, via free 2-day shipping and it's super easy to buy on their website, where you can browse through lots of options many of them starting at under $100! You can choose the device you want, the carrier and even what condition the phone is in so you can tailor the phone to your child's needs and your budget.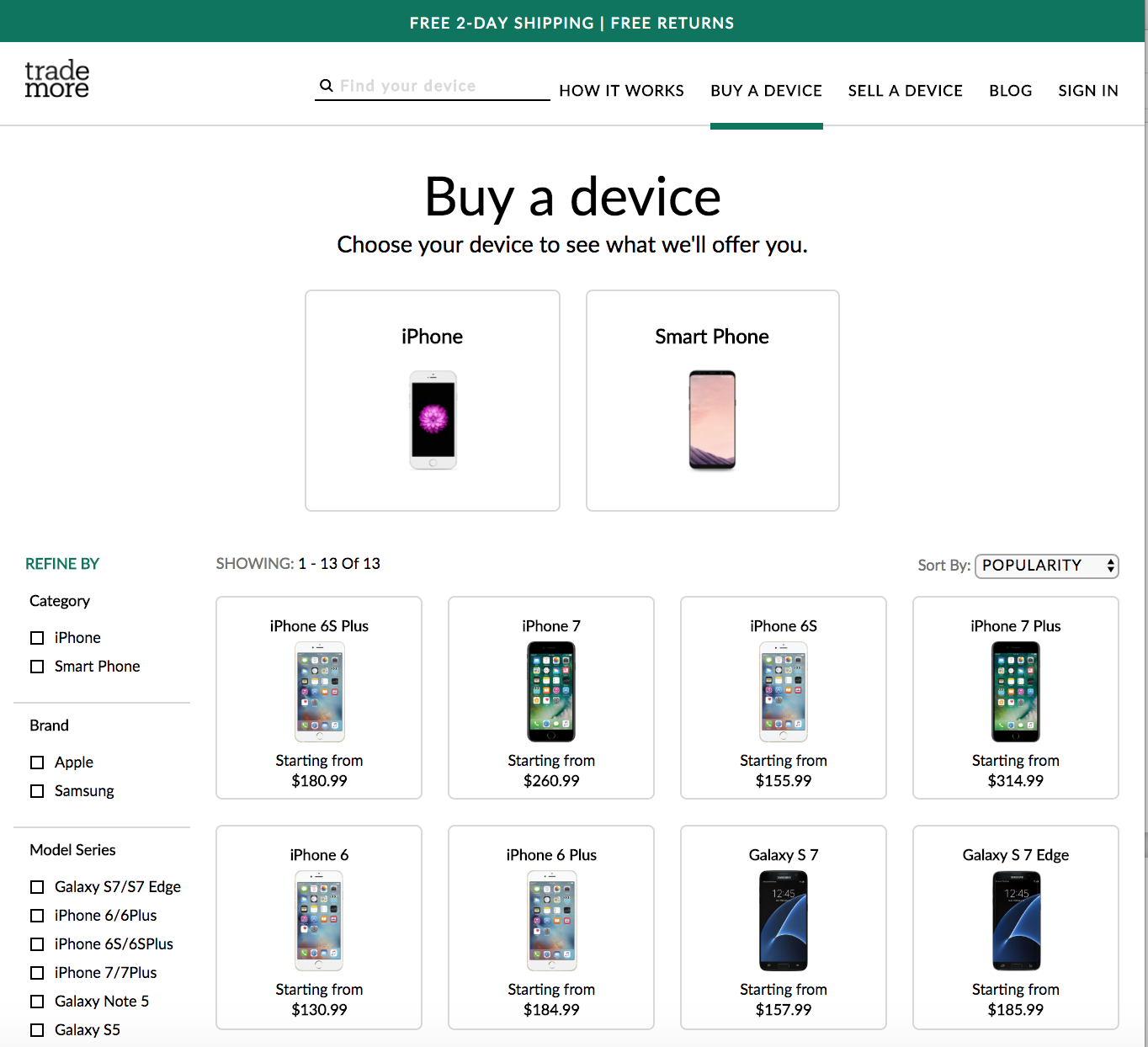 What would be the benefits for your child?
In this day and age it's important to stay connected but cell phones and other devices can also be used for educational purposes.  A smart phone or a tablet can be a great way for your child to learn through educational apps that make learning a fun and interactive process.  We got my daughter an Iphone 6 plus because the large format is easier for her to hold and read, we downloaded lots of educational apps and it has helped her prevent summer slide by keeping her engaged and practicing math and other subjects.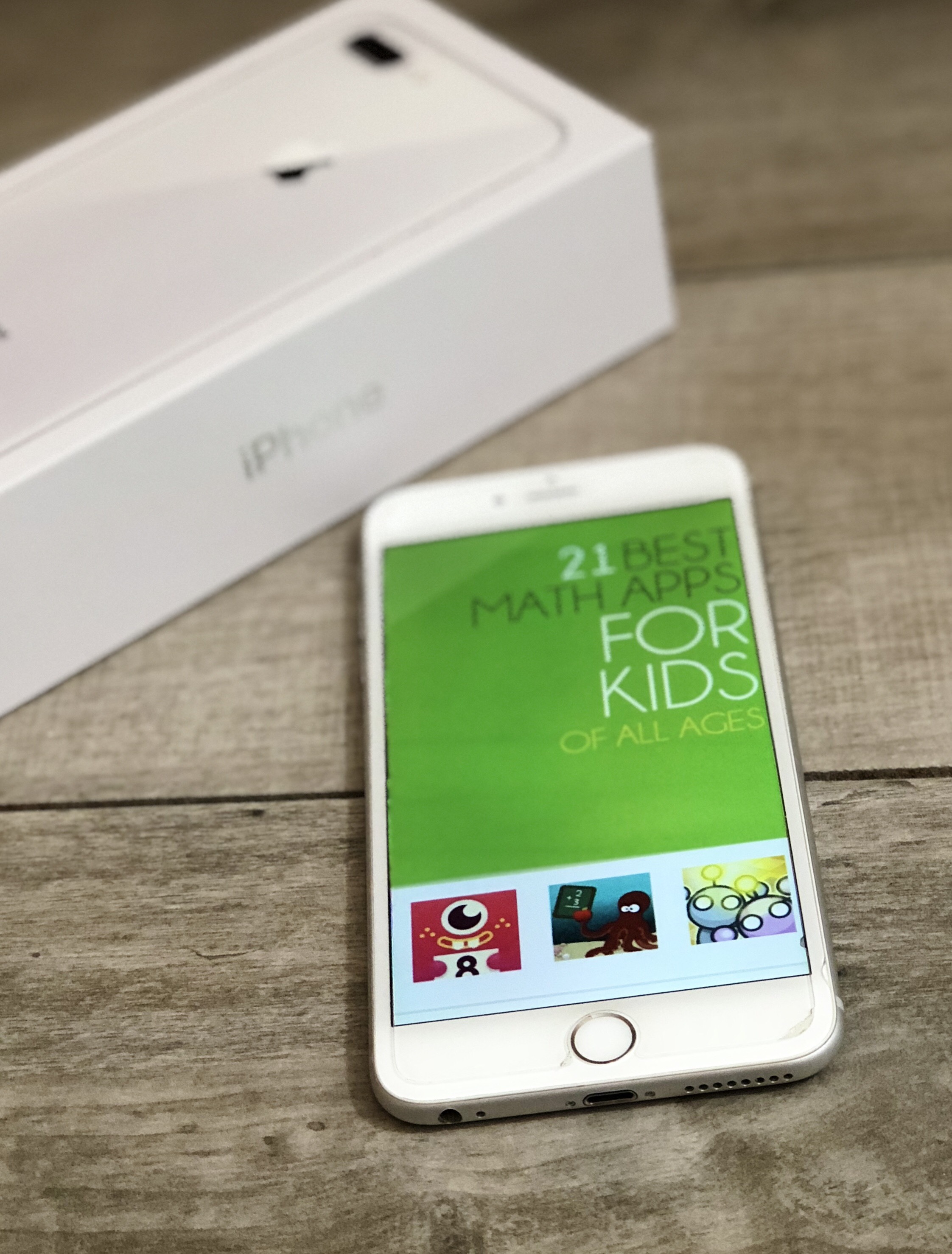 A smart phone can also help children become more independent and improve their social skills.  A cell phone can give parents peace of mind by knowing that they can reach their child at any time.
Will your child adhere to limits and follow cell phone usage rules?
Setting a schedule, clear rules and parental controls to limit and monitor cell phone usage is a must.  Controls are available from the mobile service provider, from the phone itself and through apps that can be downloaded.  So, before you choose a service provider or a specific phone find out what options they provide when it comes to parental controls.  Controls can restrict access to apps and web browsing or prevent a child from viewing specific types of content.
Will your child use text, photo and video functions responsibly?
This a big concern for parents.  Make sure that you are very clear about what your child can and cannot take pictures of and start by making sure that your child asks permission before sharing any pictures. Set clear rules about taking pictures of others.  Kids should not take or share a picture of someone else without asking that person if it's ok to do so.  Depending on your child or teen's age you can start to introduce them to social media in a gradual way, so it will be easier for your child to understand how to use it responsibly.  The same is true when it comes to internet usage, introduce it slowly, set controls and clear rules so that your child can learn to use it responsibly.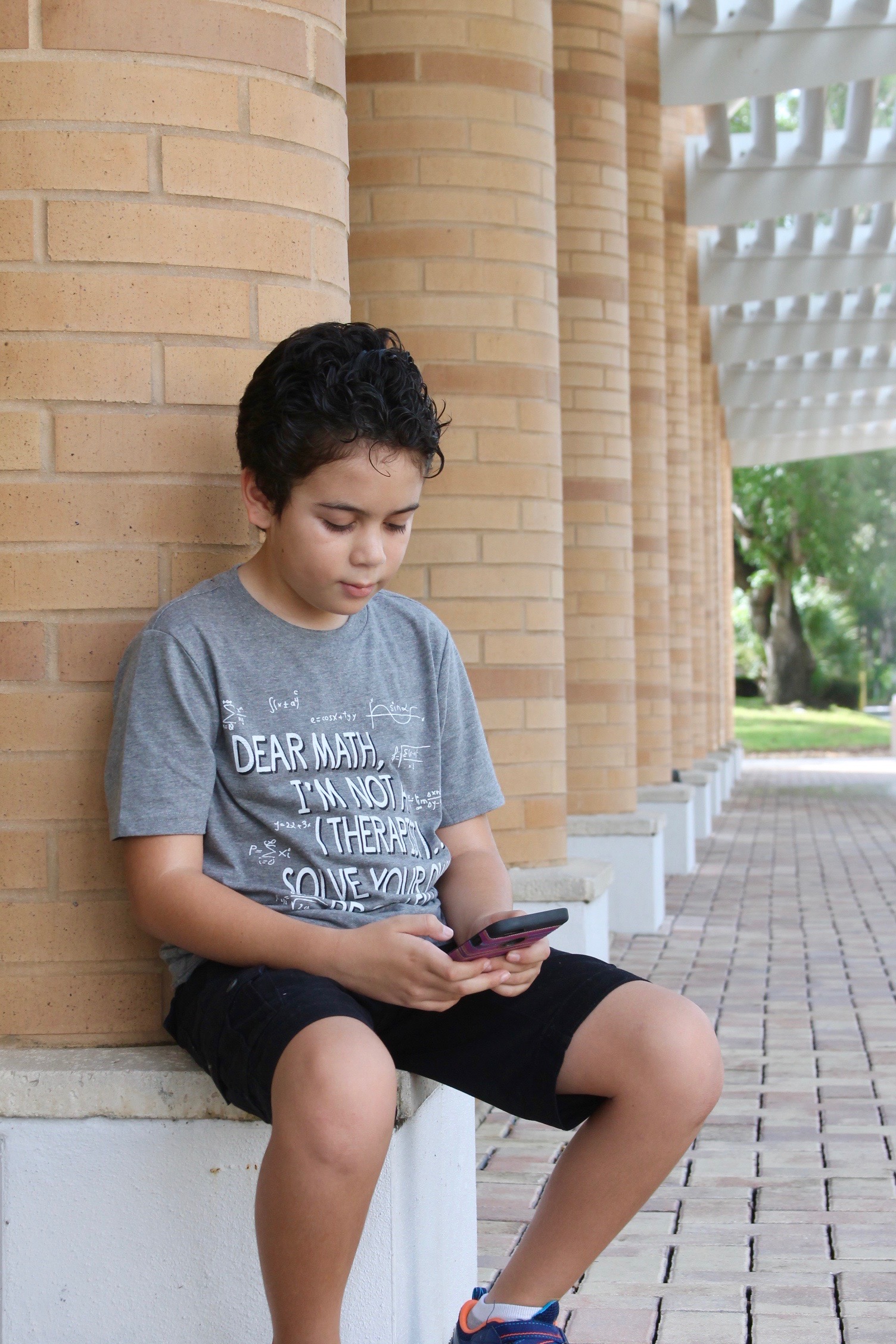 Is Your Child Responsible Enough?
Every child is different, and you should take that into account when getting your child a mobile phone or tablet. Even though your child may be very responsible we all worry about our kids losing or breaking this device and that is why I wanted to start my kids off with certified pre-owned devices from Trademore, which are more affordable.
My blog may contain links to other websites. I am not responsible for the privacy policies of those other websites. When you click on a link, your information may be collected by those websites so I encourage you to read their privacy policies.
These affiliate links are not associated with Trademore.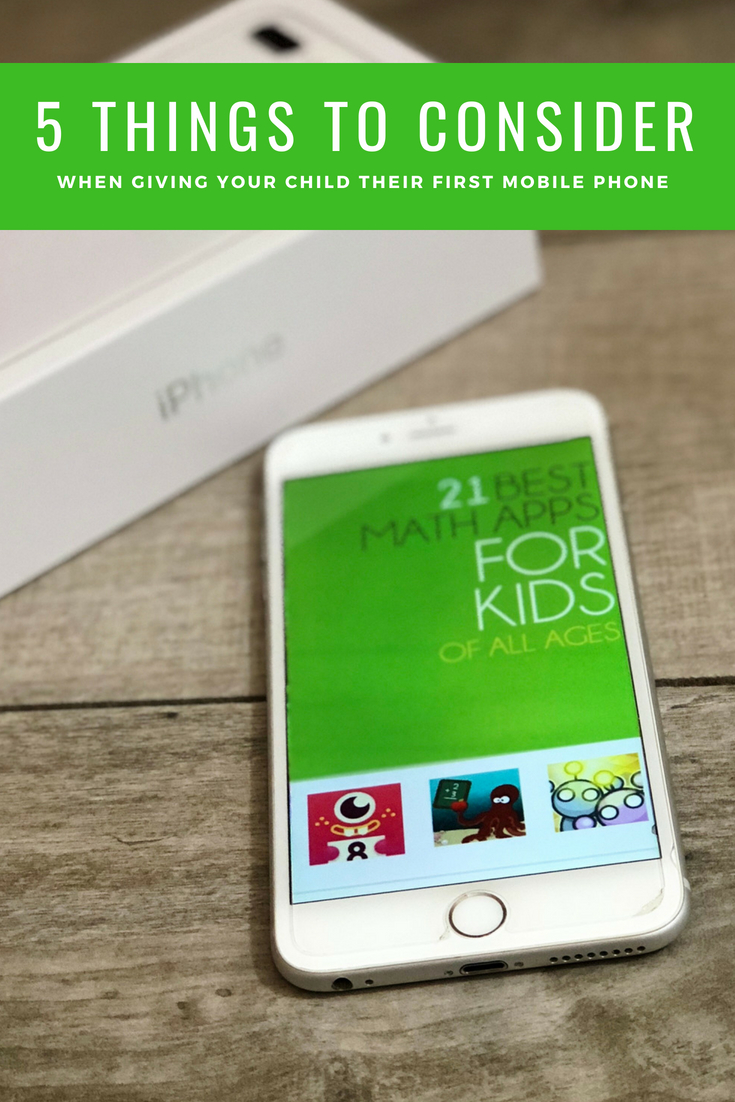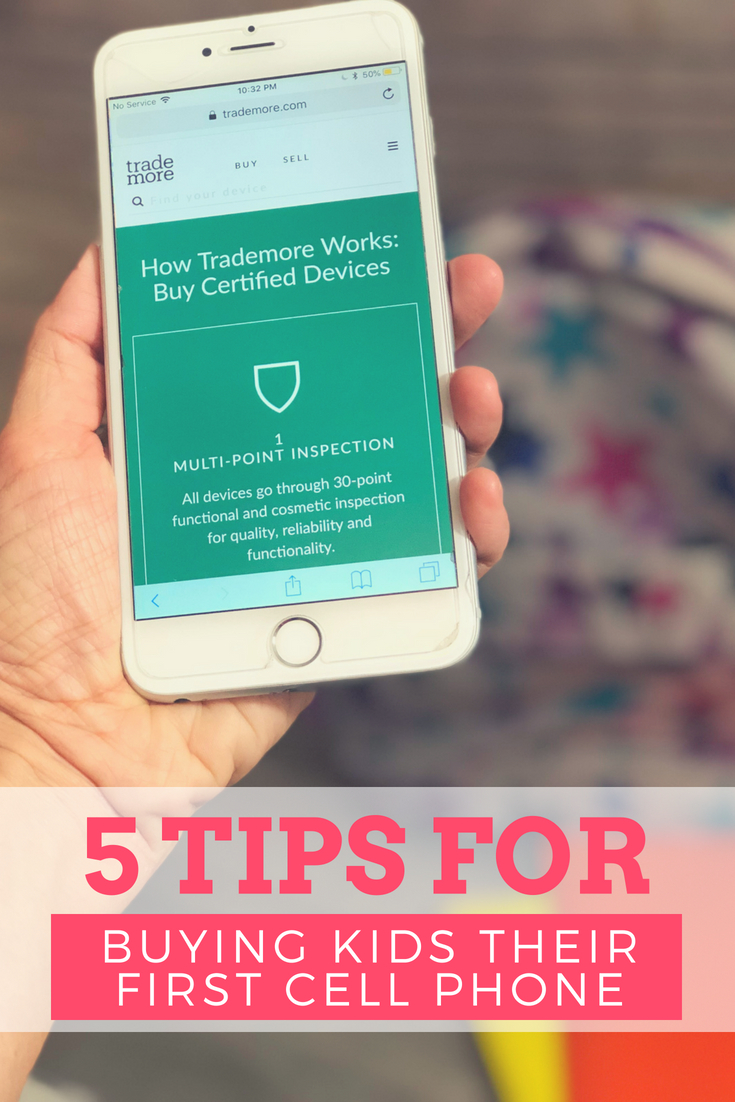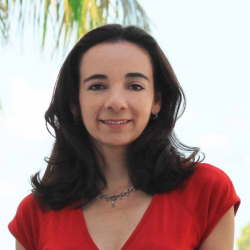 Latest posts by Paula Bendfeldt-Diaz
(see all)