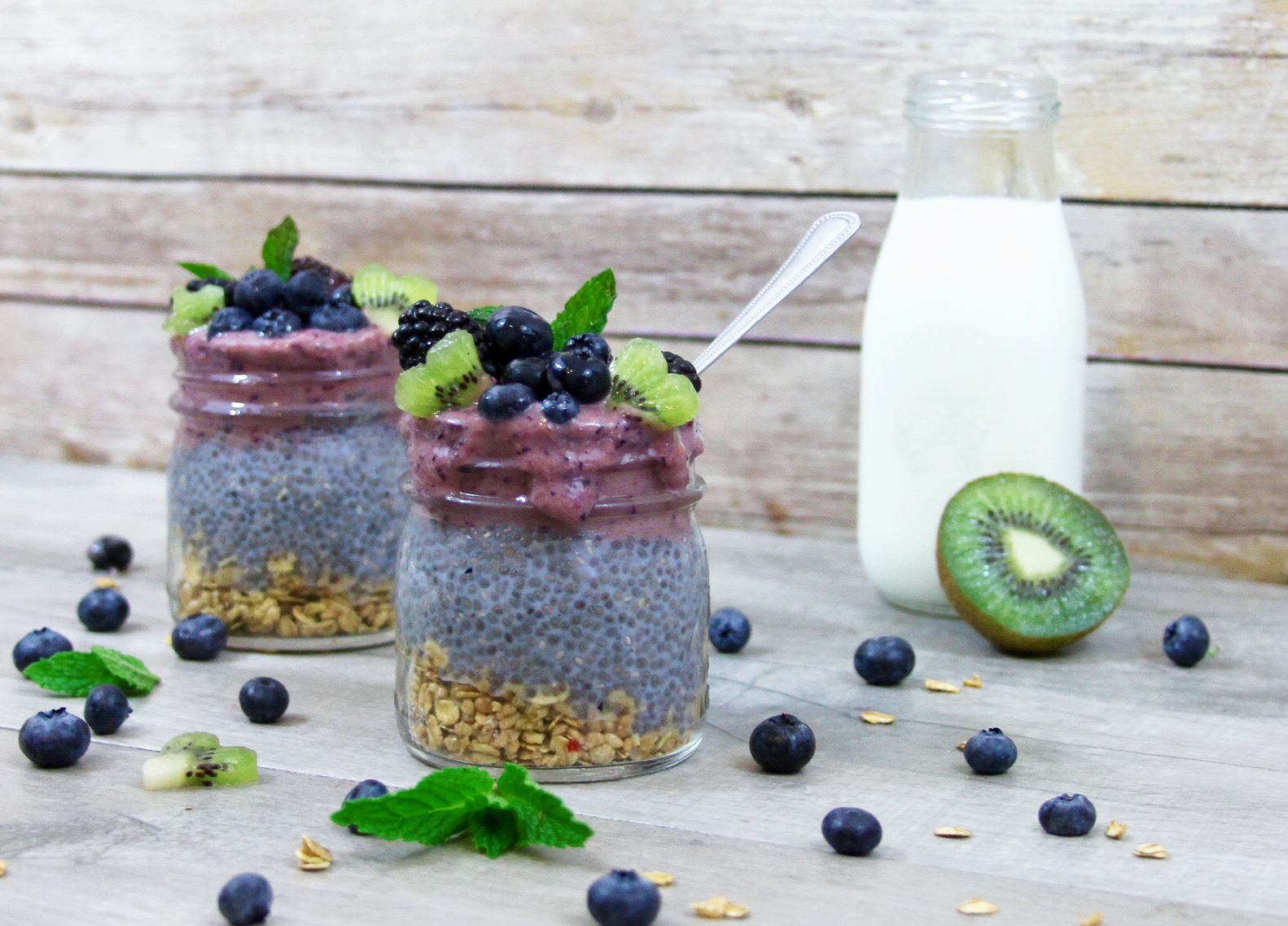 I'm super excited to be working with The National Hispanic Milk Life Campaign to share with you this delicious and kid-friendly coconut chia and berry nice cream parfait recipe. This is a nutritions after school snack that can be prepared in minutes and your kids are sure to love!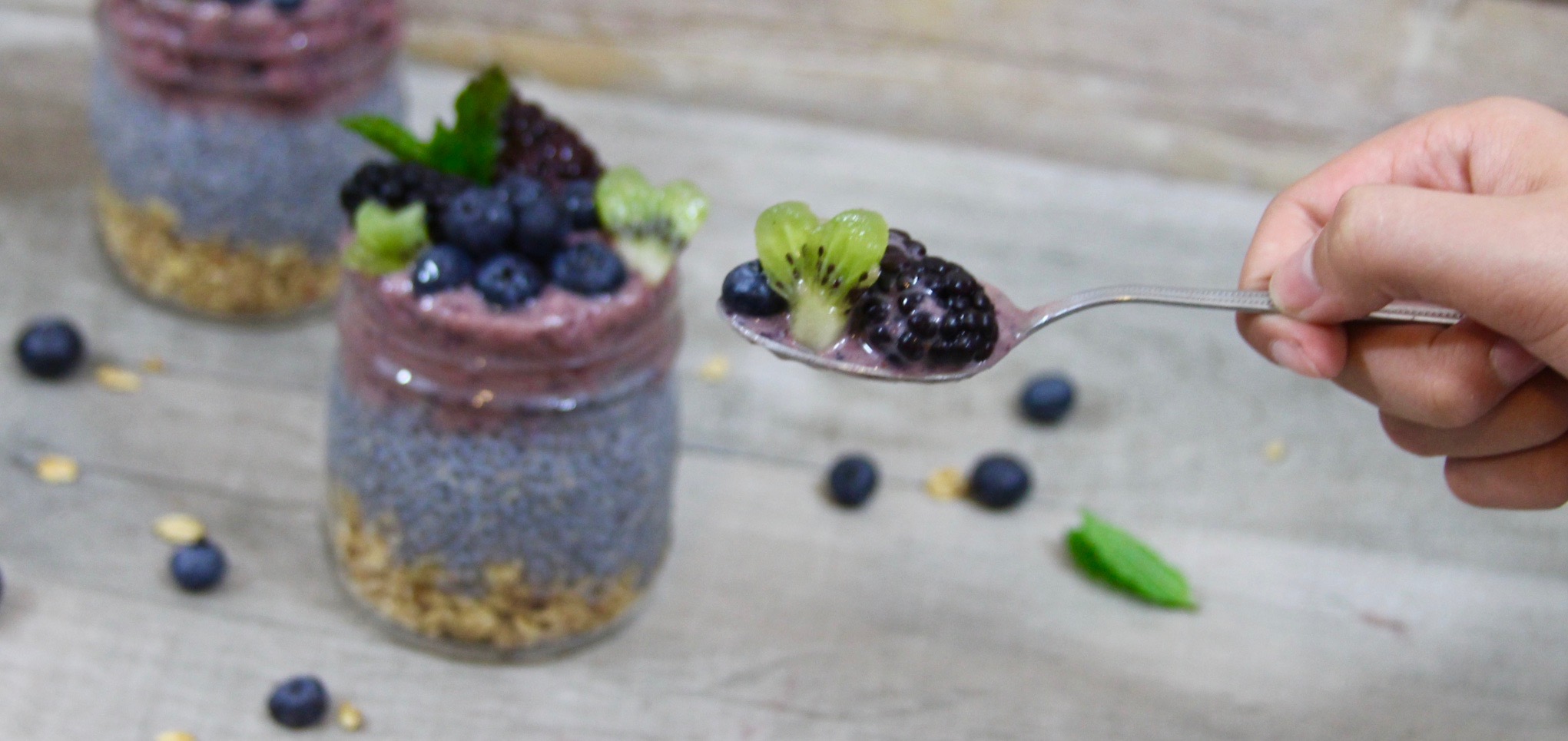 Now that my kids are back in school I have to find ways to make sure they are getting all of the nutrients they need. To accomplish that I have created an after school snack made with milk and has lots of vitamins and minerals. It's very nutritious yet it still look and taste like a fun dessert. My kids look forward to having their after school snack and these are easier to make than you think!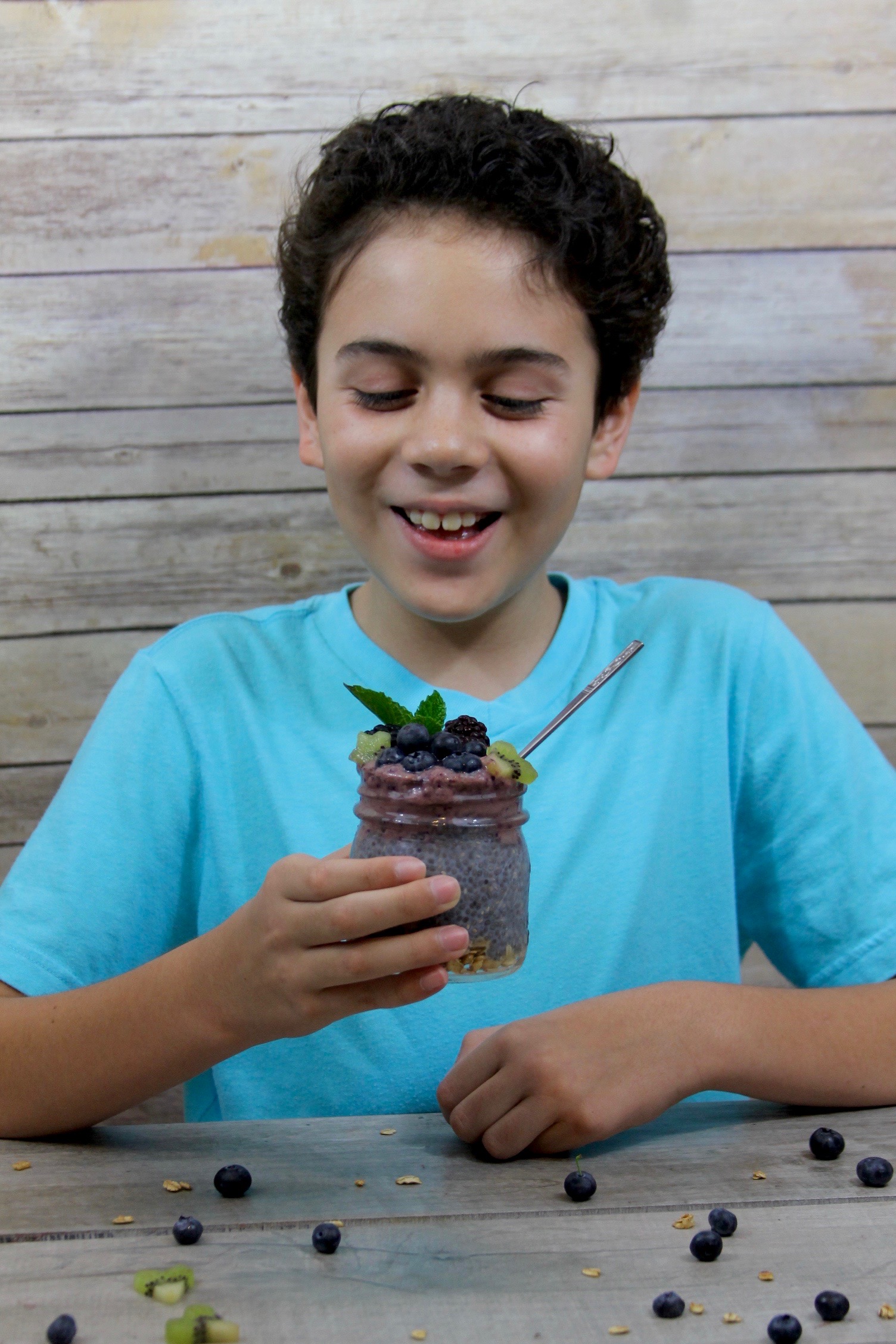 Did you know that one out of two kids ages 9 and up fall short on essential nutrients they need to grow? More than half of kids don't get enough calcium, vitamin D and potassium. Milk is a top food source for calcium, vitamin D and potassium so making sure your kids are drinking more milk or adding milk to recipes they will enjoy helps us, as moms, make sure that we're providing our kids with all the nutrients they need to grow and thrive!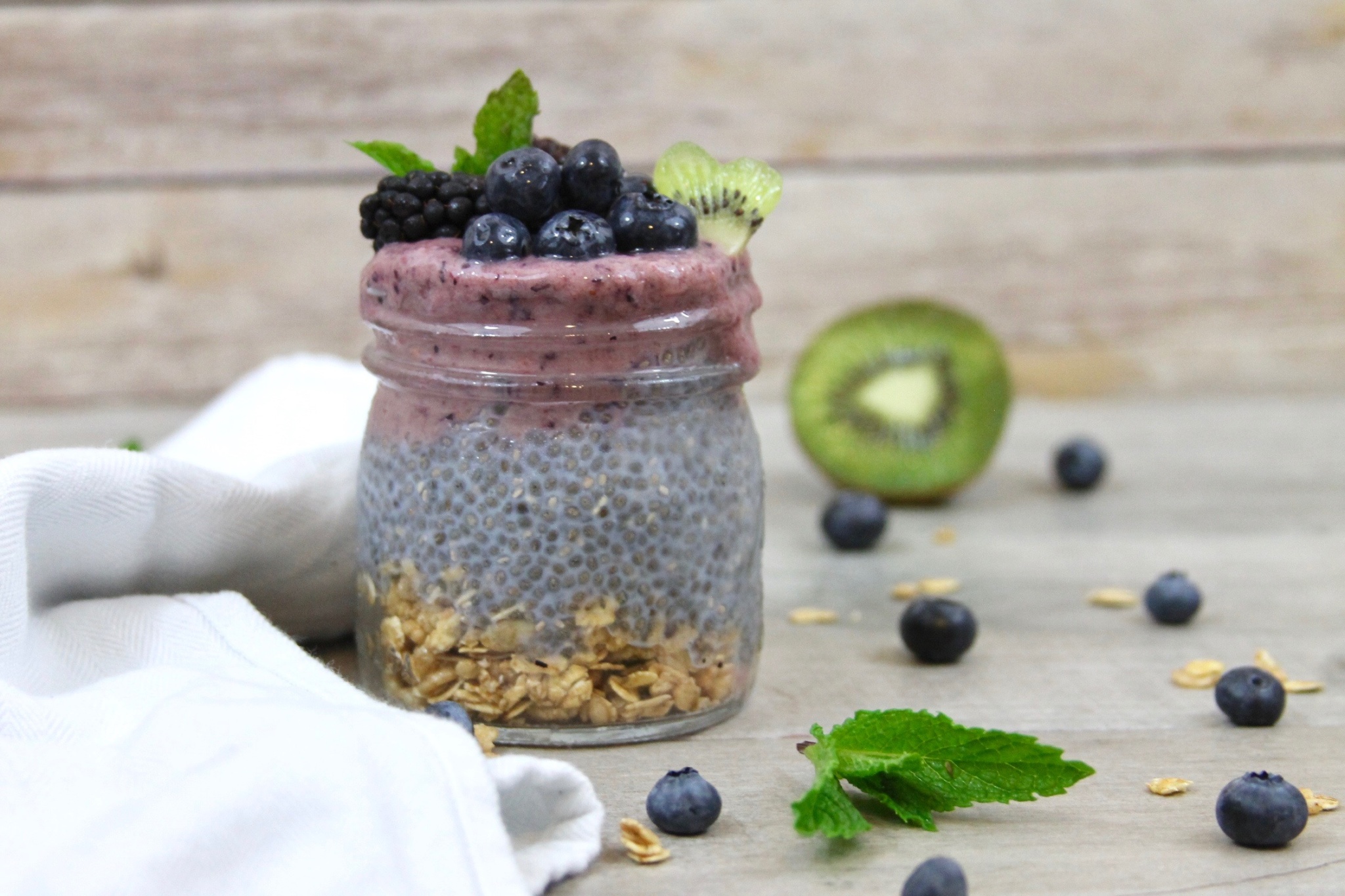 Coconut Chia and Berry Nice Cream Parfait Recipe
Ingredients
4 tablespoons chia seeds
1 1/2 cups of milk
2 bananas, sliced and frozen
2 cups frozen berries (I used blackberries, blueberries, and raspberries)
¼ cup granola
Maple syrup
½ teaspoon coconut extract
Fresh berries to use as garnish
Mint leaves for garnish
Kiwi for garnish
Instructions
Add the chia seeds to a medium bowl. Wisk in one cup of milk, 1 tablespoon of maple syrup and coconut extract. Let it soak overnight or at least 3-4 hours in the fridge.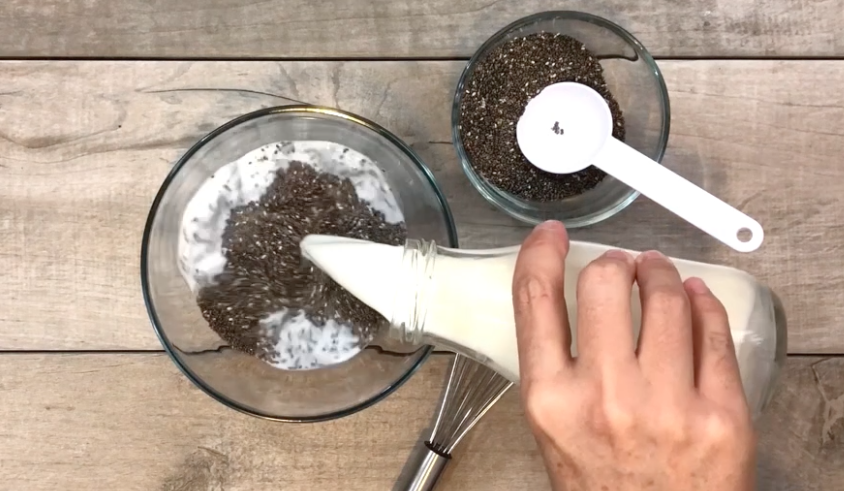 Place banana slices and berries in a cookie sheet lined with parchment paper and freeze overnight.
Right before serving put the frozen bananas and frozen berries in a blender.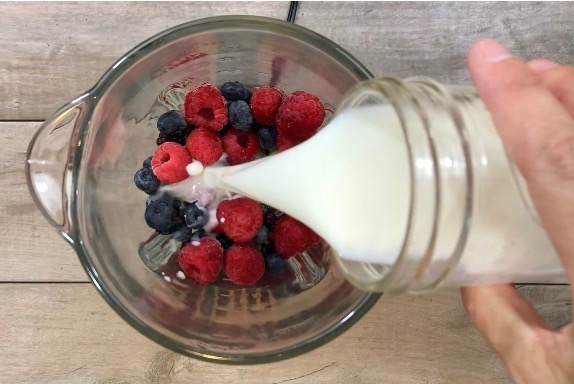 Add ½ cup milk to the blender. Blend until they start to break down.
If desired add a tablespoon of maple syrup or honey and a squeeze of lime to sweeten and brighten up the flavor.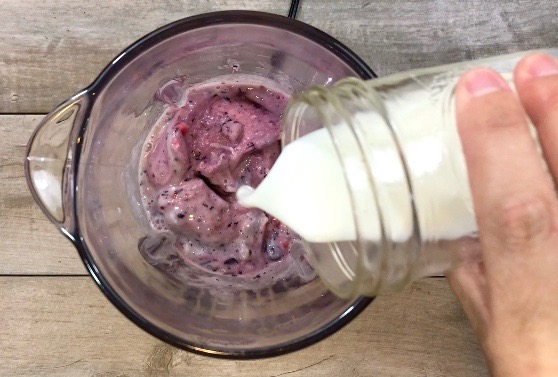 Turn off the motor and stir the mixture two or three times if necessary.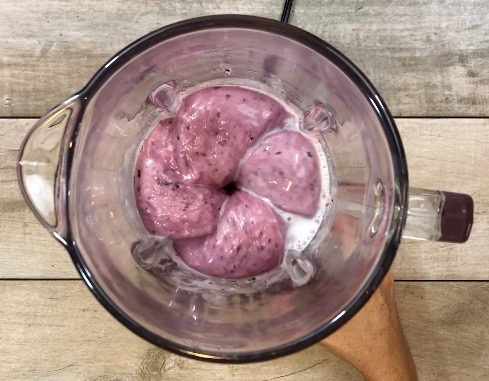 Process until smooth and creamy.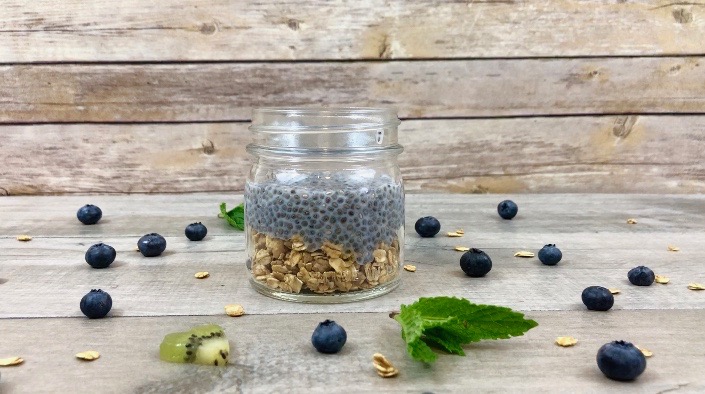 In small mason jars or cups layer the parfaits starting with the granola, then a layer of chia pudding and finally a layer of berry nice cream.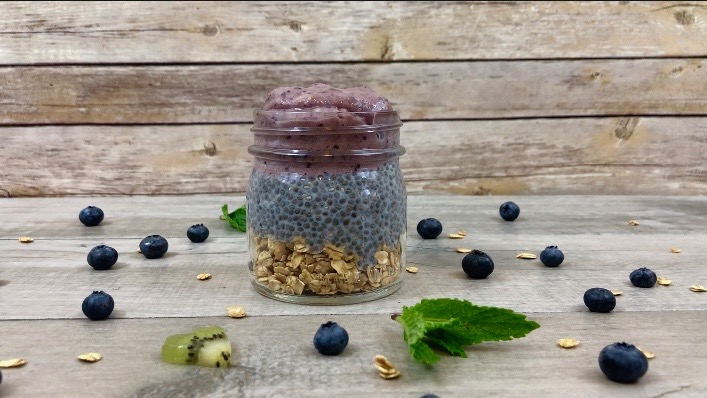 Top with fresh or frozen berries and garnish with kiwi and mint leaves.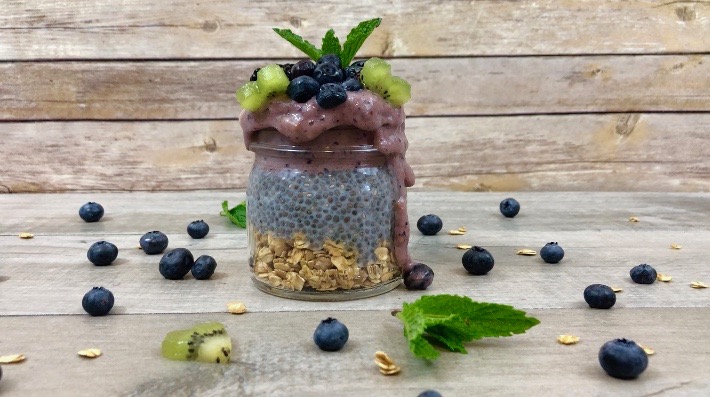 The nice cream is an easy alternative to ice cream made with frozen bananas and if you've never tried it you will love it; it's smooth and delicious! The nice cream doesn't freeze well but it's easy to make if you have your fruit pre-frozen so it's quick to make fresh every day.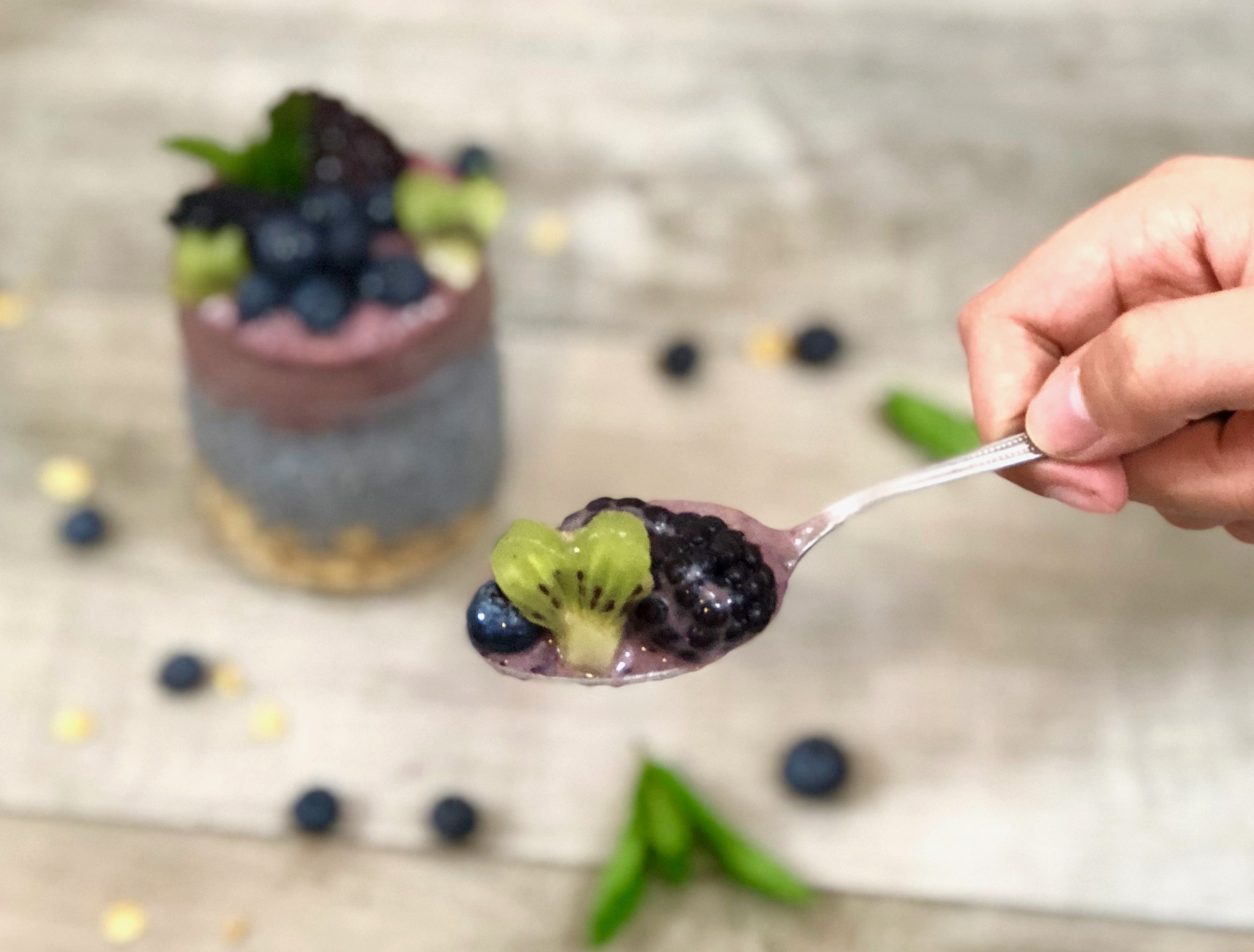 To make this recipe even more fun for you kids cut fruit into shapes; you can even get the kids to help you with that. We cut some hearts and stars from kiwi slices using mini cookie cutters and added them to the parfaits.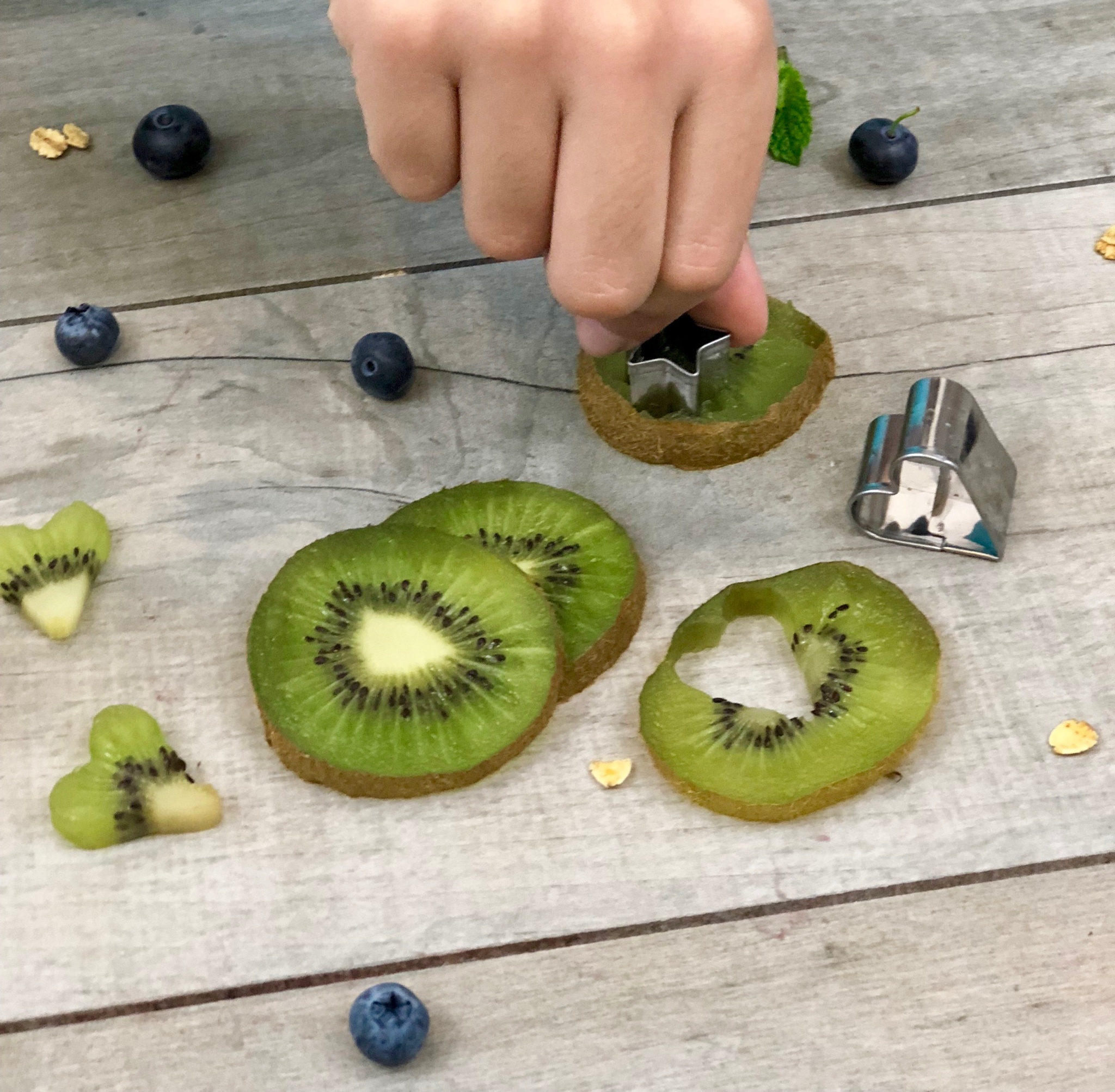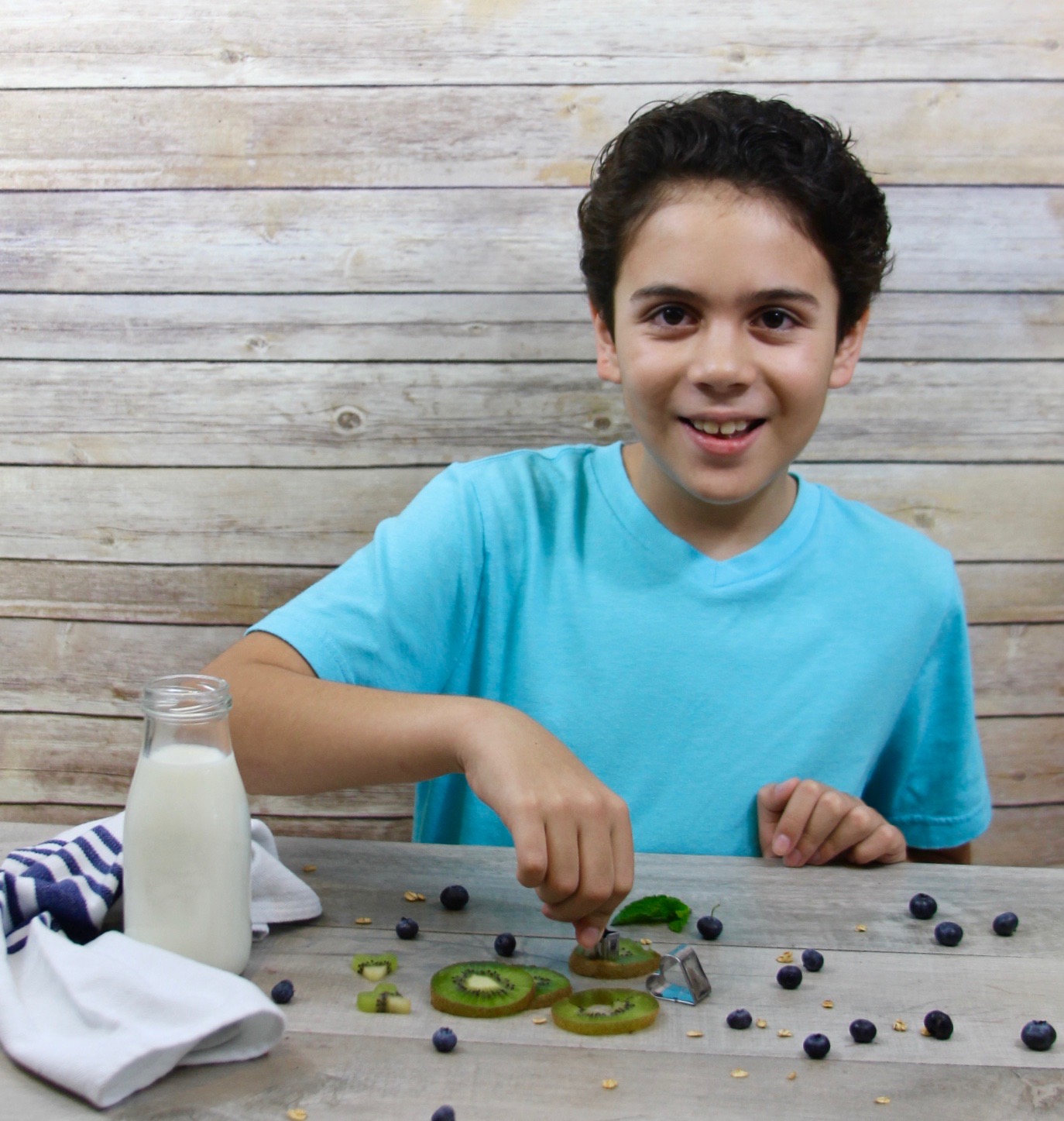 You can make most of this ahead. I always have frozen berries and bananas in the freezer ready so I can make nice cream or smoothies anytime and I make the chia pudding the night before. I usually also make enough chia pudding to last a few days.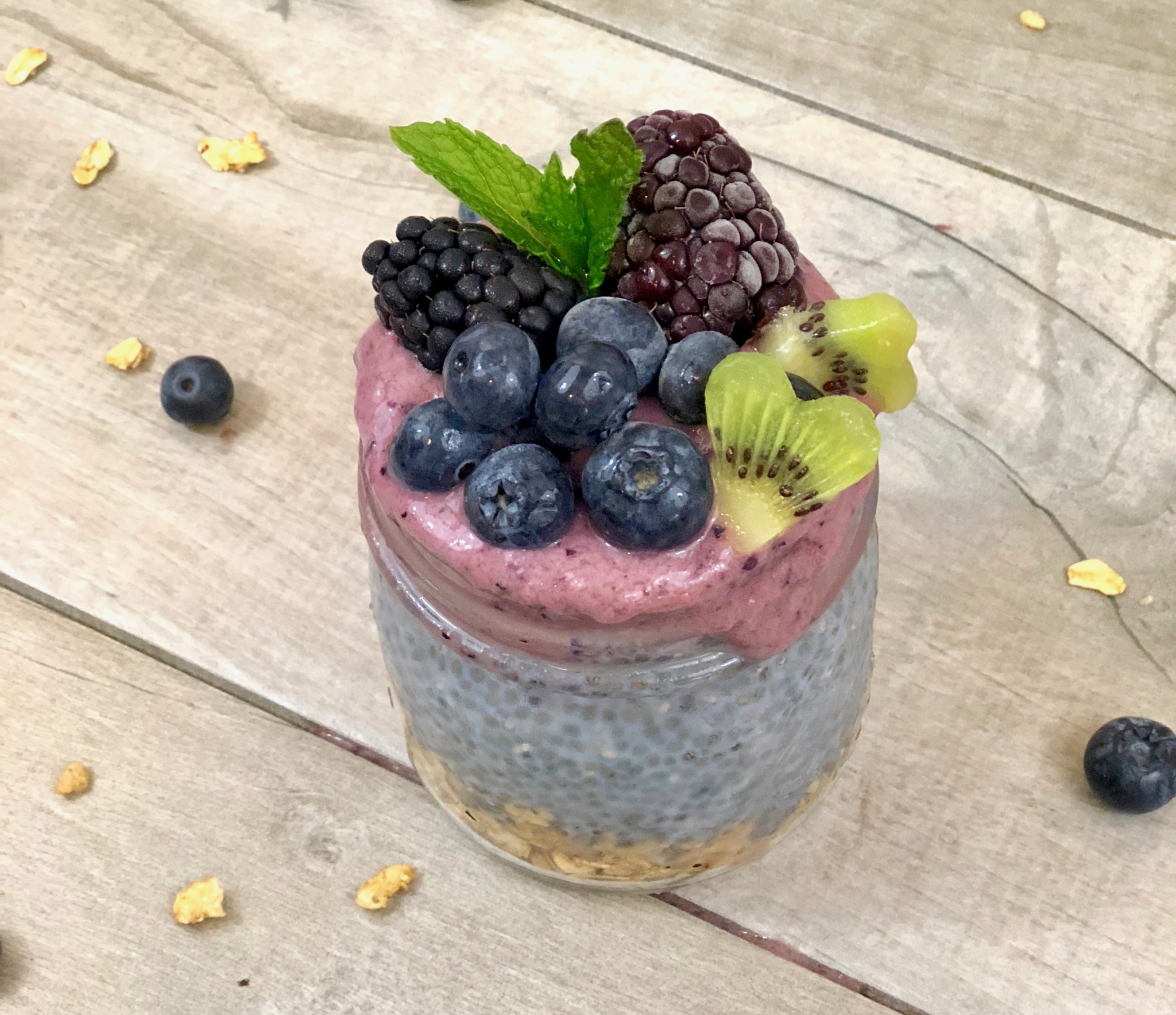 These parfaits also make a great breakfast and you can play around with different flavors and make nice cream using other favorites fruits like mango, coconut, pistachios or chocolate.
There's always milk in our home and drinking milk or adding it to favorite recipes is a great way to get kids the nutrition they need. Milk is a no sugar added beverage with 9 essential nutrients including 8 grams of protein in every 8 ounce glass. Now that's hard to beat!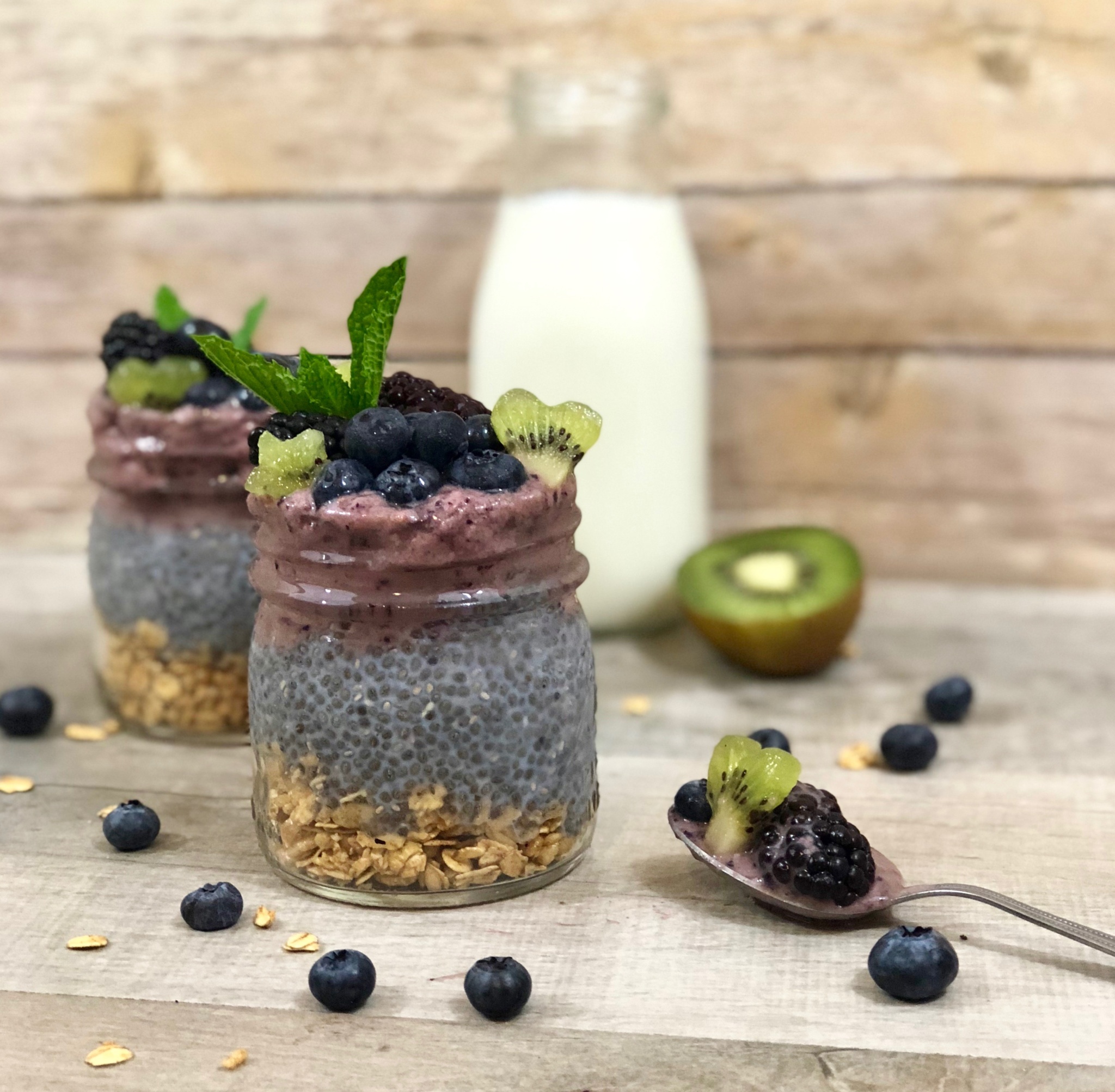 Be sure to visit fuertesconleche.com for more nutritions and kid-friendly recipes and to follow Milk Life on Facebook (facebook.com/siempreleche), Twitter and Instagram for delicious inspiration!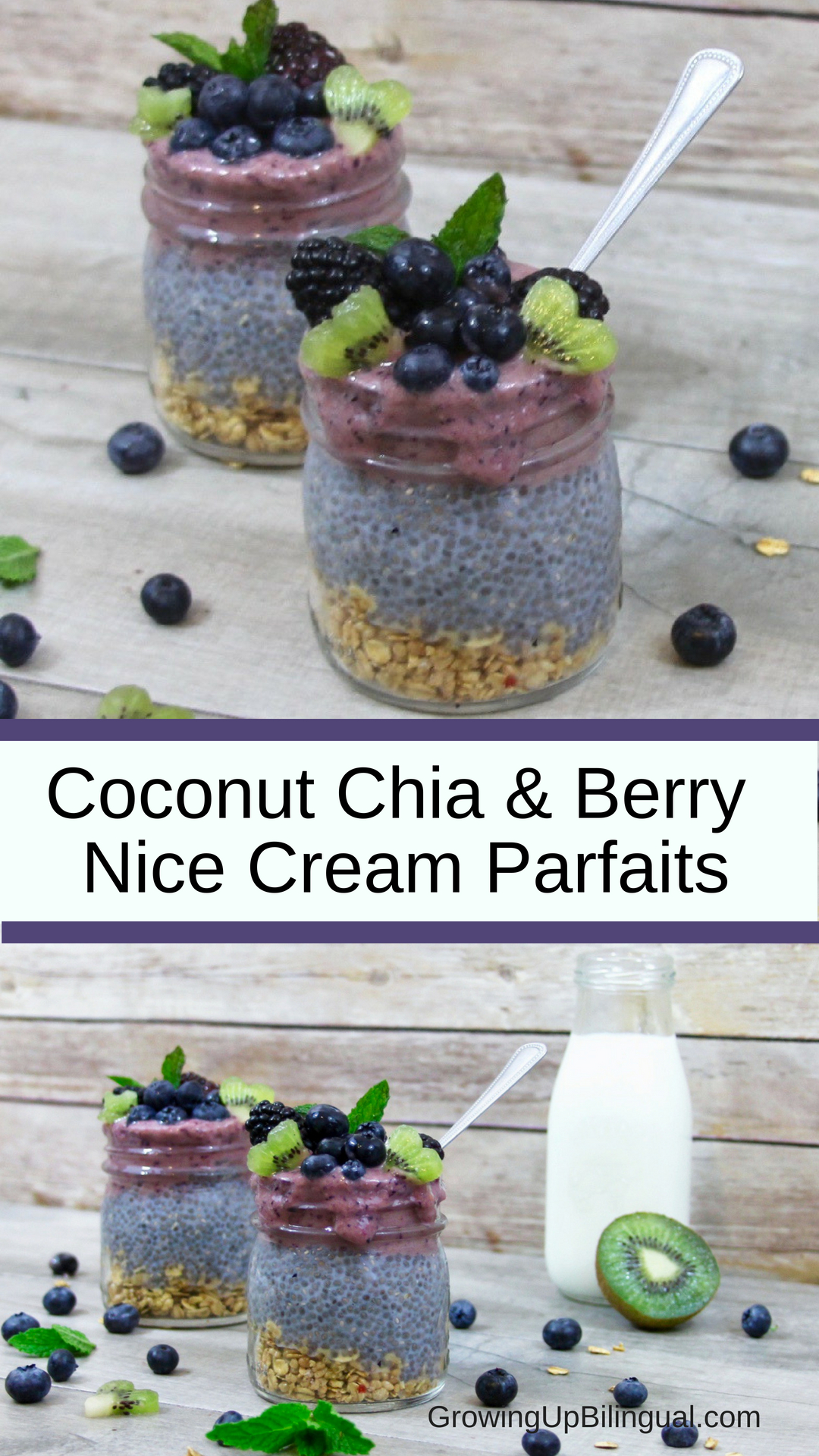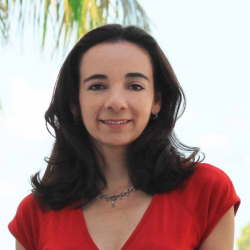 Latest posts by Paula Bendfeldt-Diaz
(see all)