This is a sponsored conversation written by me on behalf of NESTLE® LA LECHERA®. The opinions and text are all mine.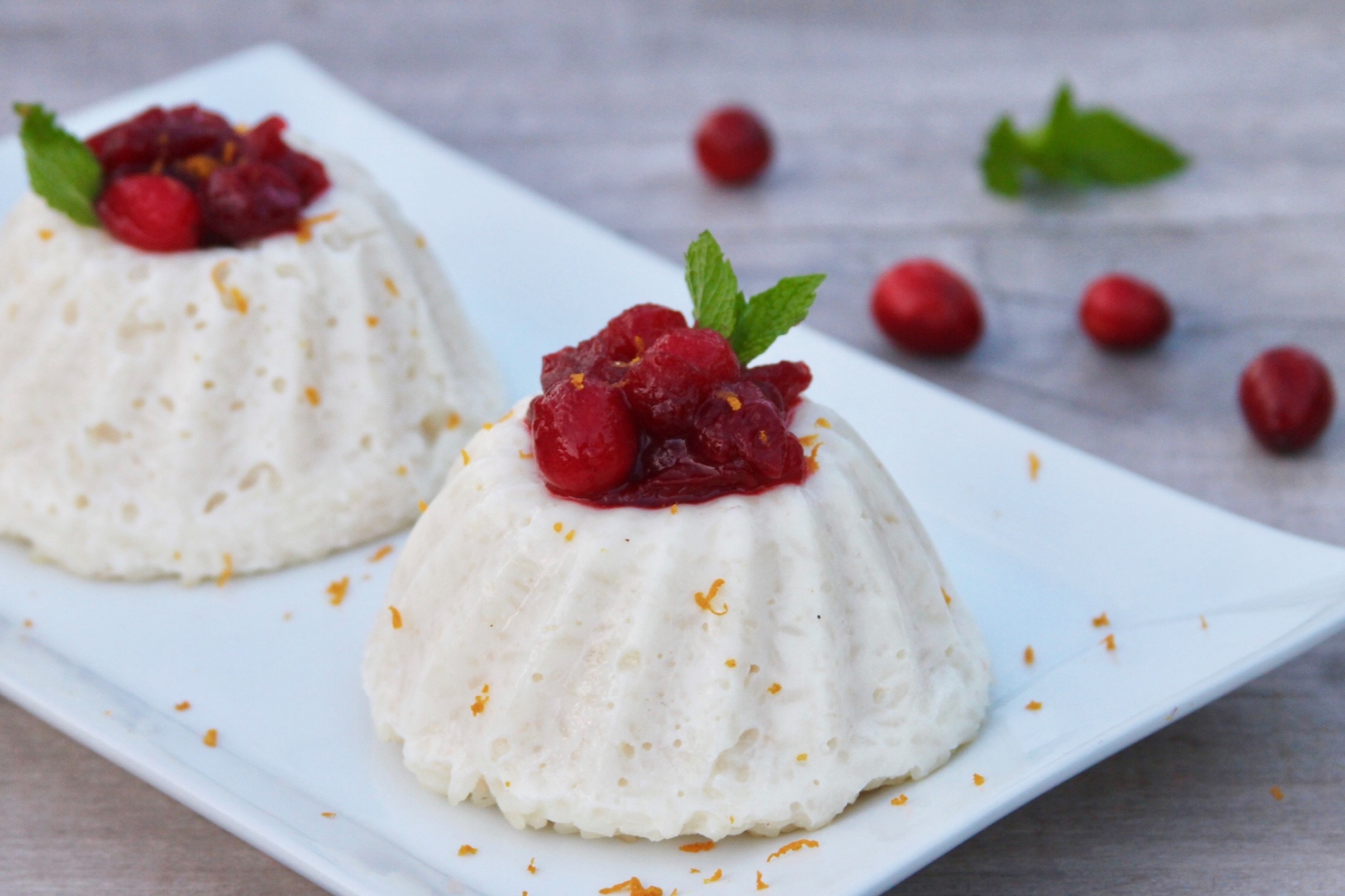 NESTLÉ® LA LECHERA® Sweetened Condensed Milk has always been a staple in my home. More than an ingredient that we use to create recipes, it's a brand that is tied to family traditions and to my roots. I remember my mom and grandma making flan, arroz con leche and a no-churn lime ice cream that was my favorite treat as a kid.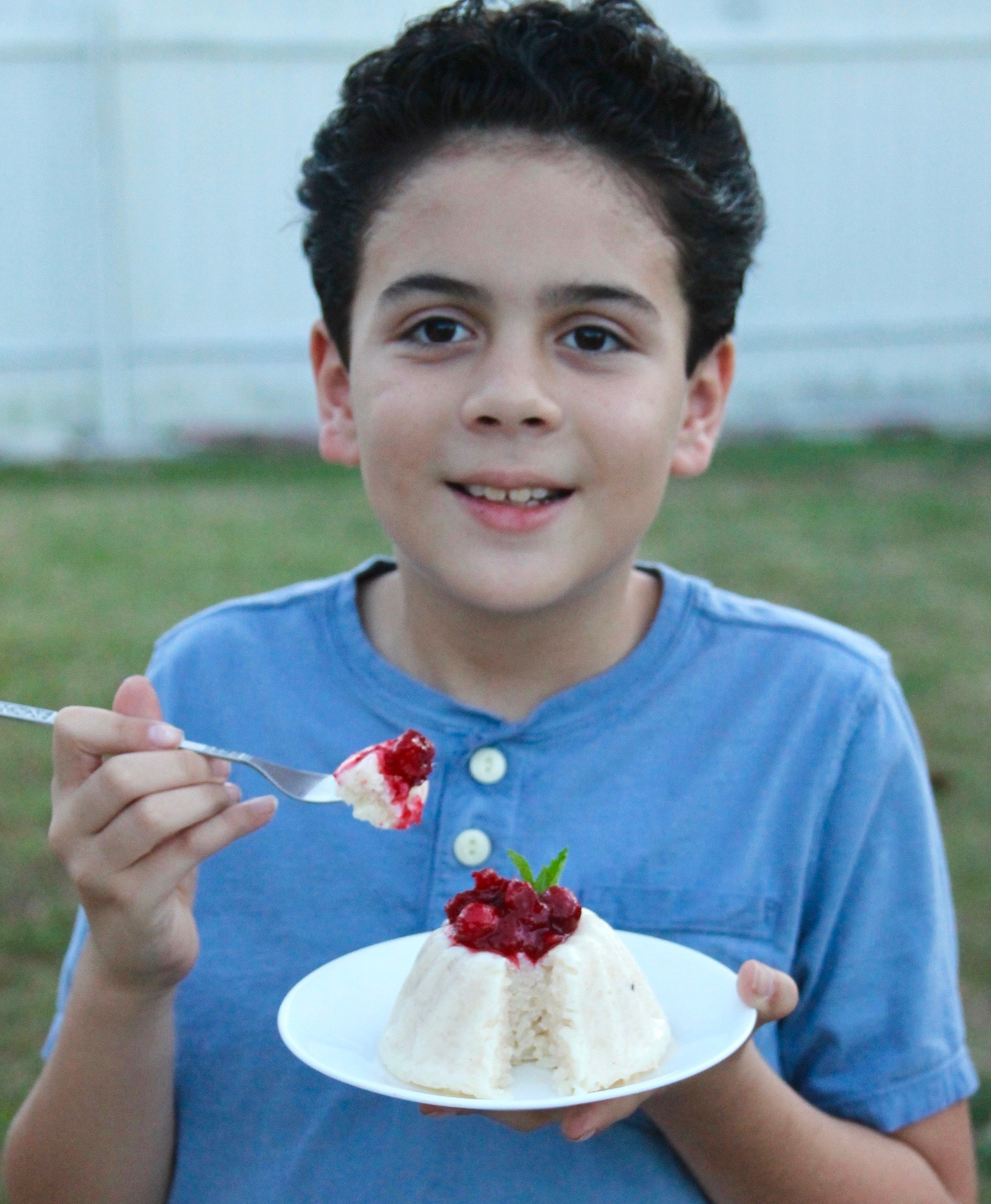 Food is intimately tied to culture and family and for me, creating those recipes that I grew up with and sharing them with my kids is an important way of keeping those traditions alive.
LA LECHERA products can be found in the baking aisle at Publix and right now you can visit www.getthesavings.com/lalechera to save $0.75 when you purchase two LA LECHERA products at Publix now-12/16/18. I usually get the 14 oz. can, because I remember creating those family recipes using the can, but I also love the squeeze bottle which makes it easy to drizzle LA LECHERA Sweetened Condensed Milk on pancakes and other desserts and now has new packaging!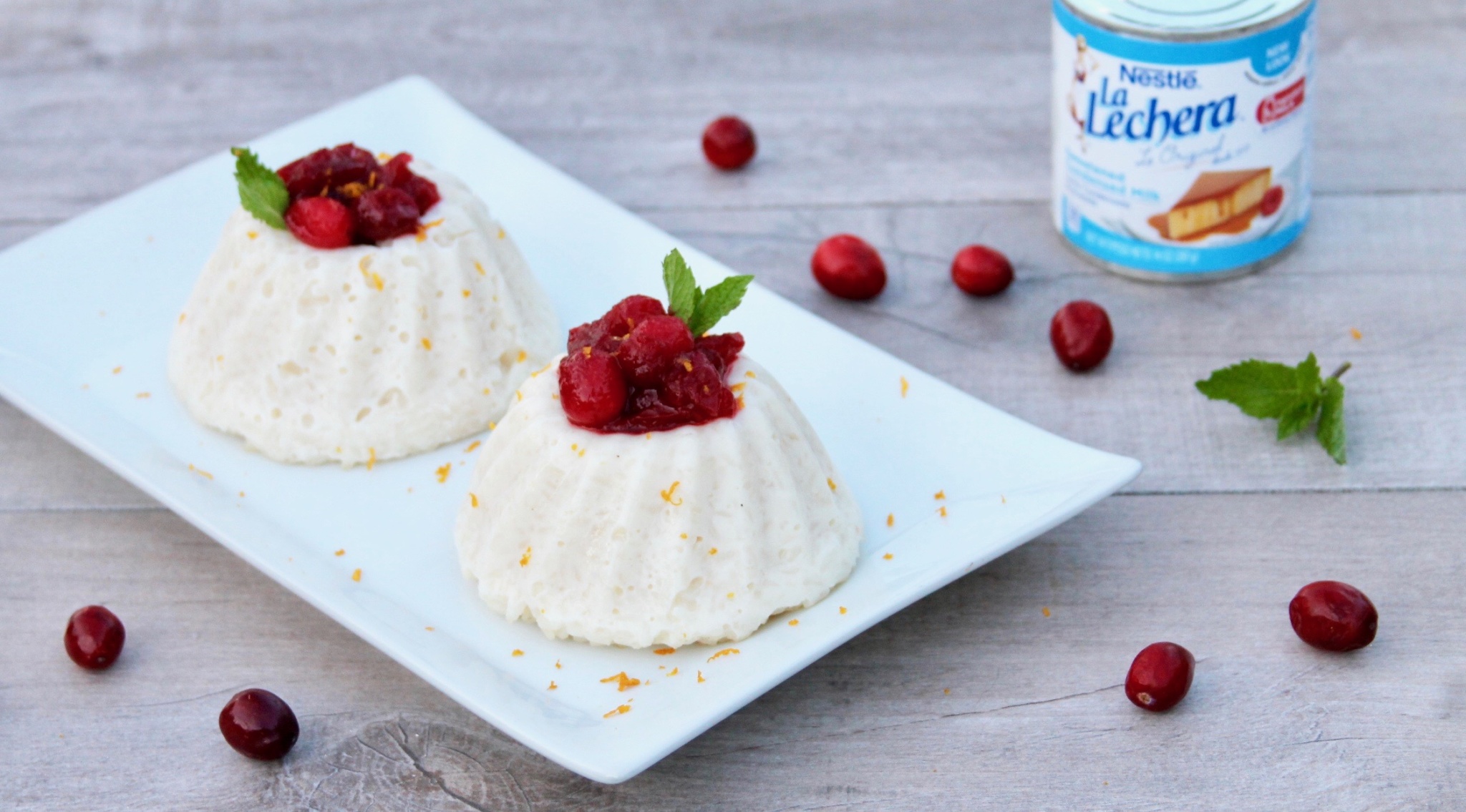 This holiday season I wanted to make something really special; something that reminded me of family since I won't be able to spend Christmas with my parents back in Guatemala this year. My grandmother used to make an Arroz Emperatriz and I was super excited that I was able to find the recipe. Arroz Emperatriz is a dessert made with arroz con leche that is put in molds and mixed with gelatin to give it a special taste and great presentation. I had no idea that this was a recipe that was printed in the can of LA LECHERA Sweetened Condensed Milk back in the early 70s! I tweaked the original recipe a bit to make it easier and also added some cranberry sauce and orange to give it a personal touch.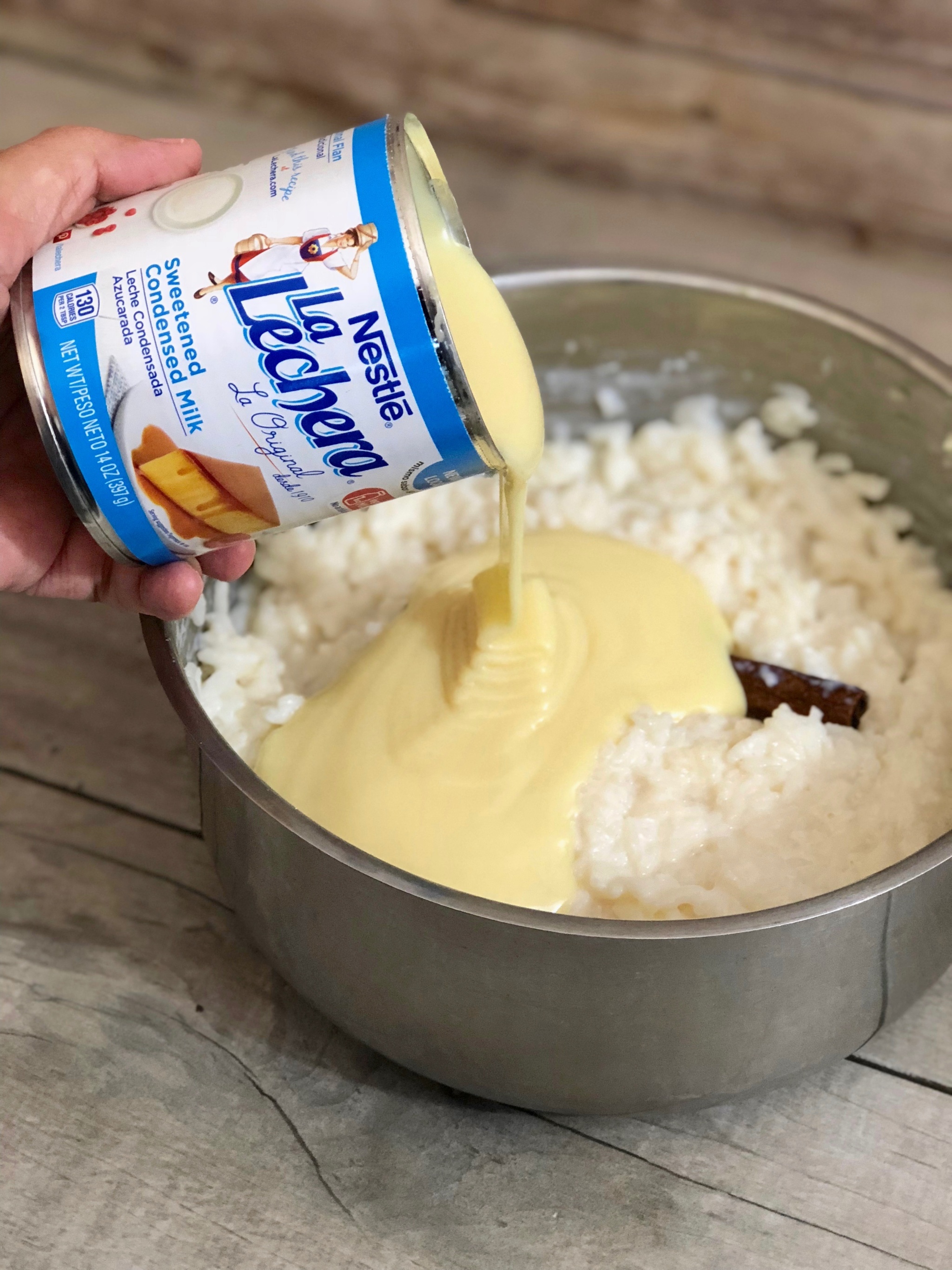 Ingredients
2 cups of cooked rice
2 cinnamon sticks
2 cups of milk
1 14 ounce can of LA LECHERA Sweetened Condensed Milk
Zest of one lime
1 cup of cranberry sauce (or you can make your own)
Zest of one orange
Mint leaves for garnish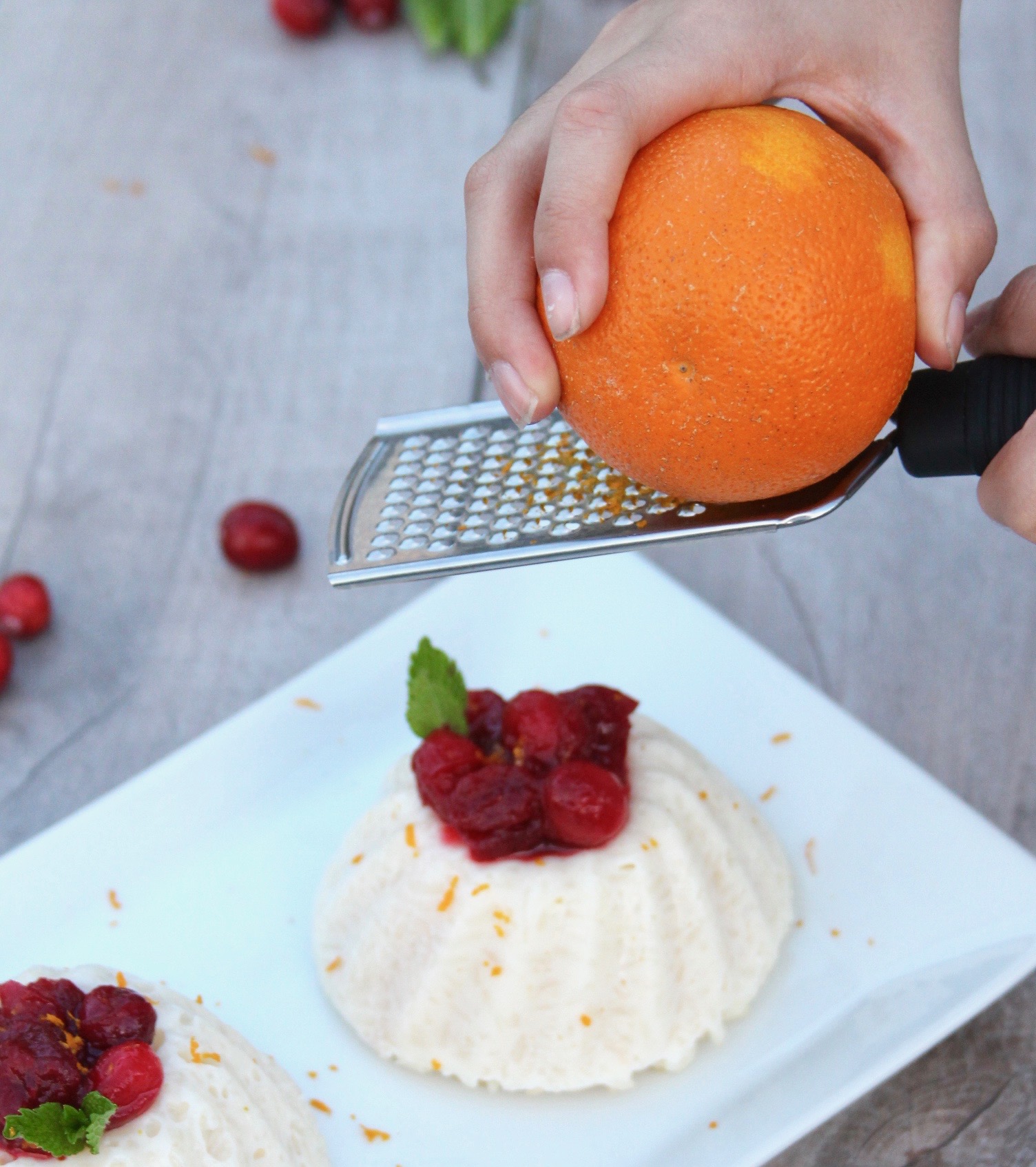 Instructions
In a medium saucepan, add 1 cup of milk, rice and cinnamon sticks. Cook on low-medium heat for about 10 minutes.
Add one package of gelatin to one cup of milk. Mix until well dissolved.
Add the second cup of milk to the saucepan and cook until desired consistency.
Remove the cinnamon sticks and add LA LECHERA Sweetened Condensed Milk and lime zest. Mix until well incorporated.
Remove from heat and pour the rice pudding mixture into lightly greased molds.
Refrigerate for at least four hours.
To unmold, tap the sides of the mold a few times and turn over onto a plate.
Add a spoonful of cranberry sauce and orange zest. Garnish with mint leaves.
As I took the first bite, all of those childhood memories came rushing back; the smell of the kitchen, the family working together in the kitchen to make tamales, cookies and delicious desserts. I love that I am able to share some of these family traditions and flavors with my kids. And I love making the same desserts my mom and grandma used to make for my family.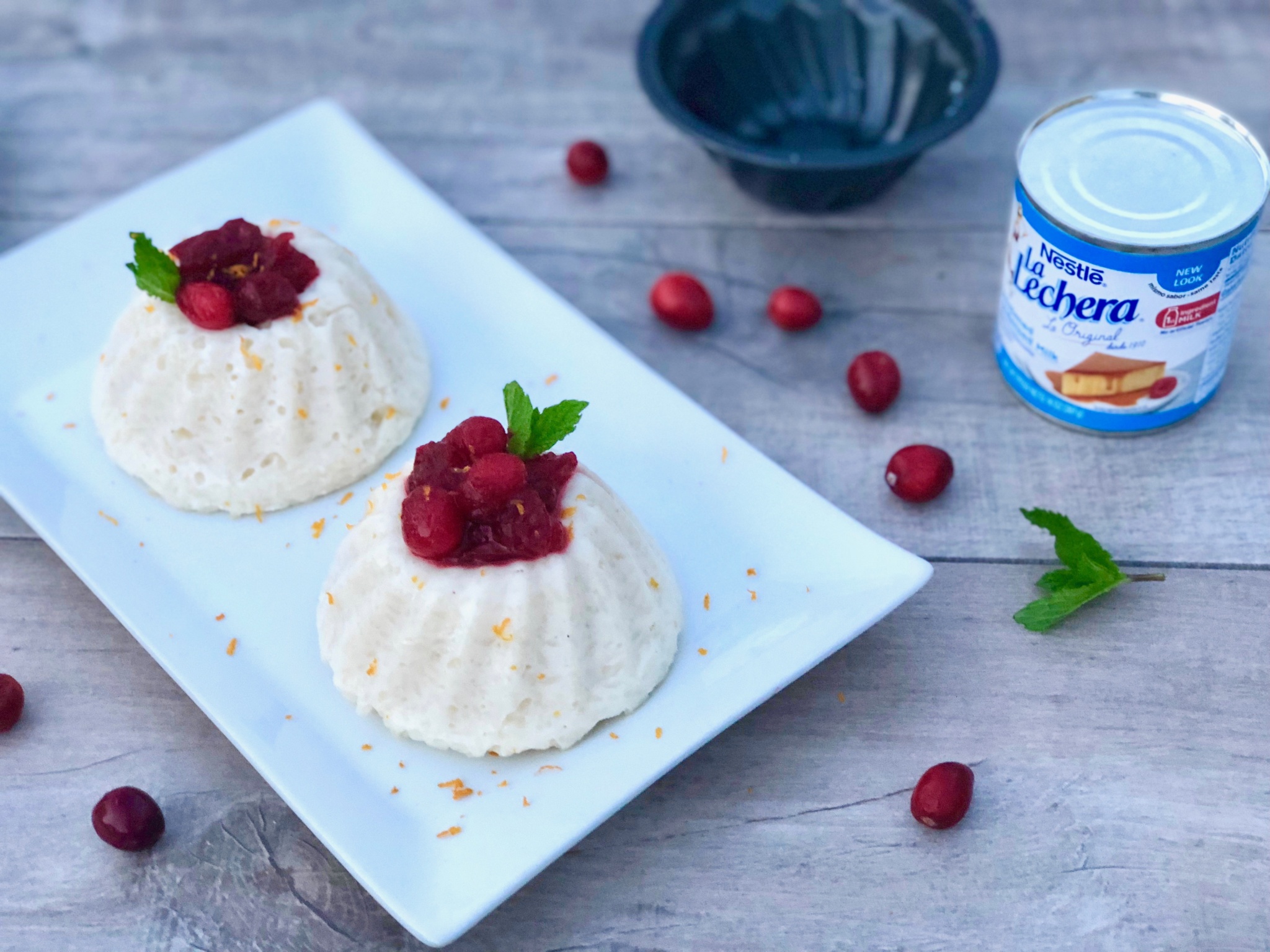 Using those same brands and ingredients my family has used for generations is important to me as I prepare family recipes, and that is why I love cooking with LA LECHERA.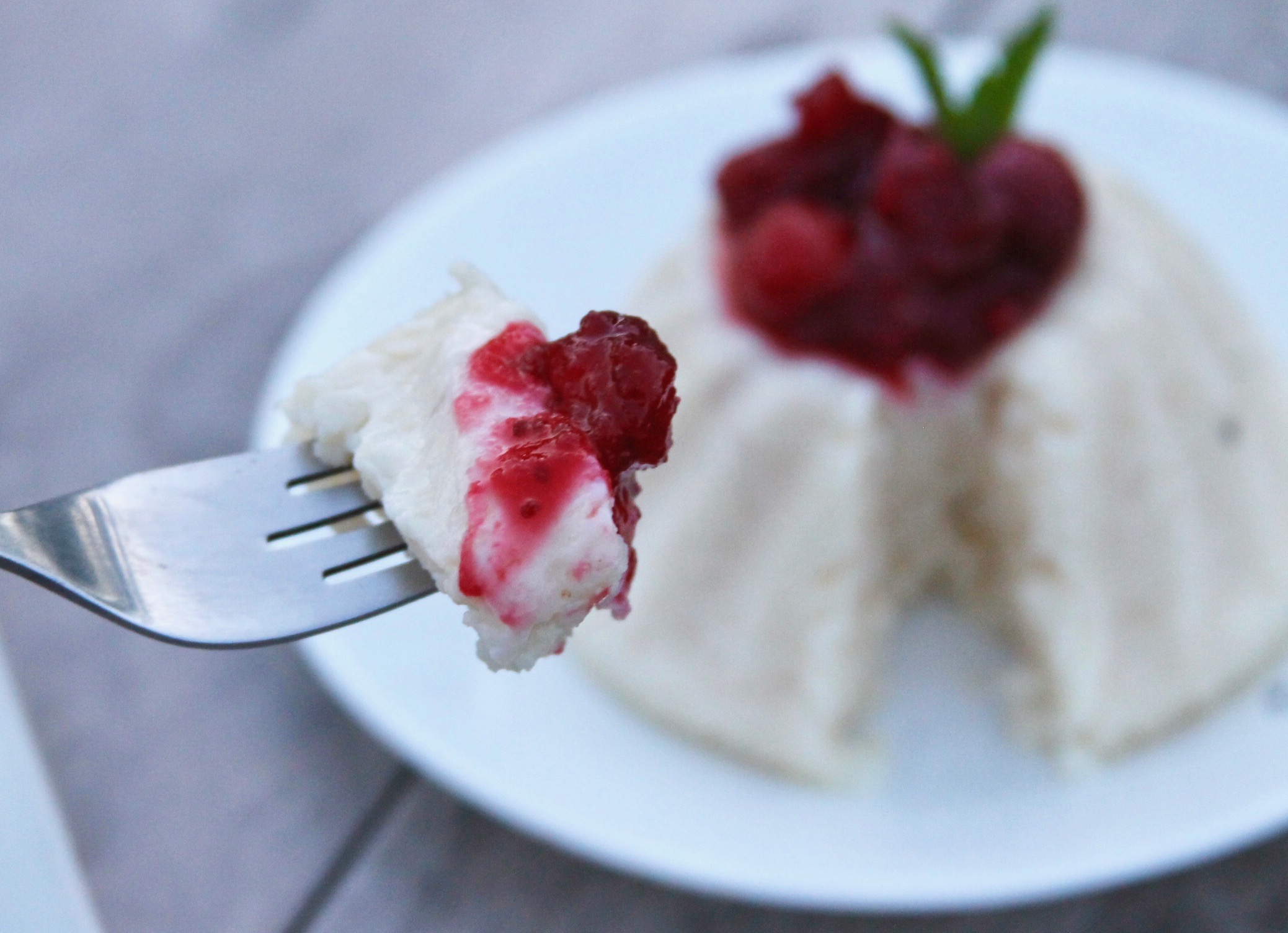 Do you have childhood memories around food?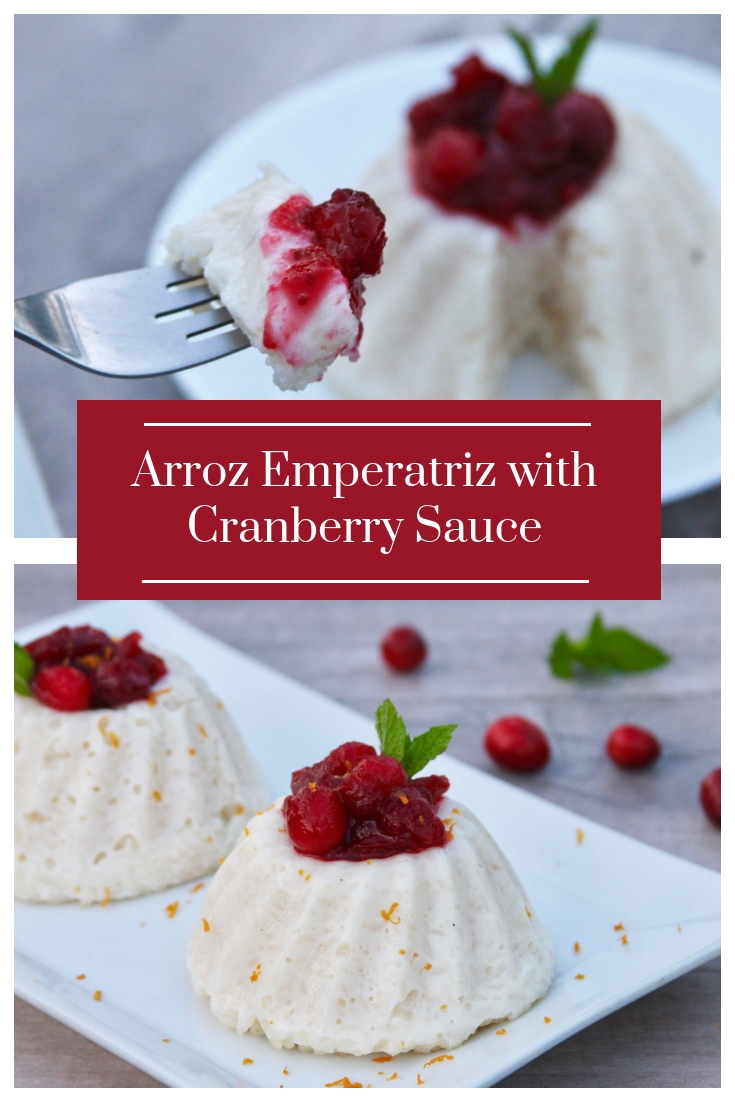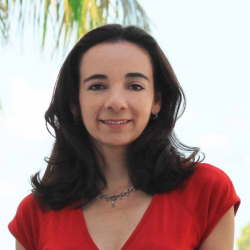 Latest posts by Paula Bendfeldt-Diaz
(see all)