This is part of a sponsored collaboration with Latina Mom Bloggers and JCPenney.  However, all opinions expressed are my own.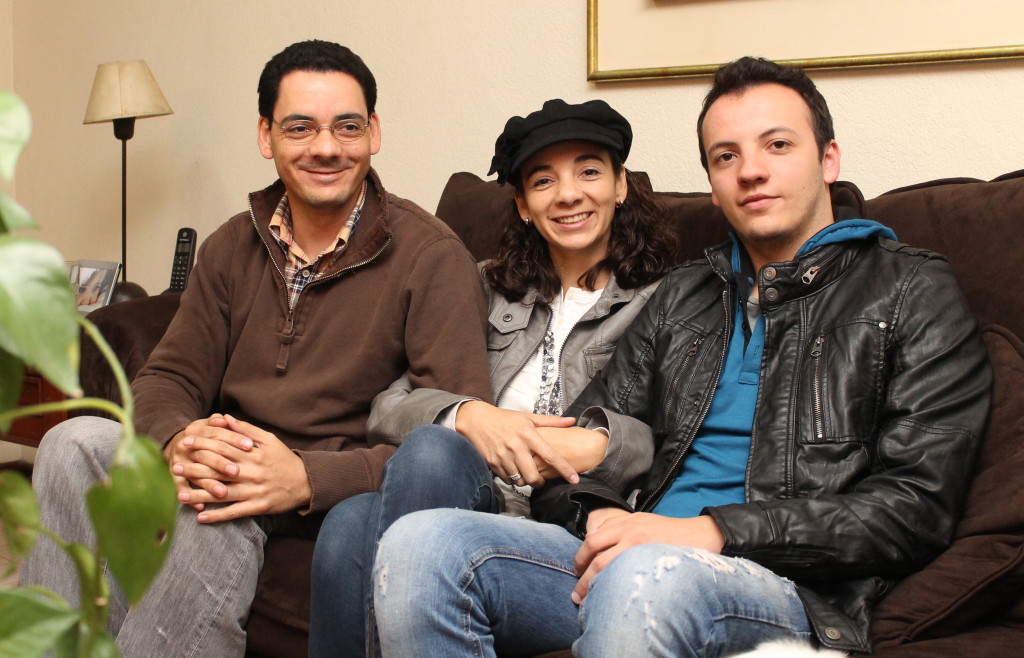 Back in Guatemala my mother loved to celebrate Thanksgiving. Most people don't celebrate the holiday but some have adopted it and at our house it was a formal event with a huge turkey, canned cranberry sauce (since we don't get fresh cranberries in Guatemala) and pecan pie. My aunt moved to the US when my mom was very young and her family would visit every year so she got used to celebrating this American holiday as a child and continued with the tradition once we where born but for us it was just an excuse to get together and eat turkey.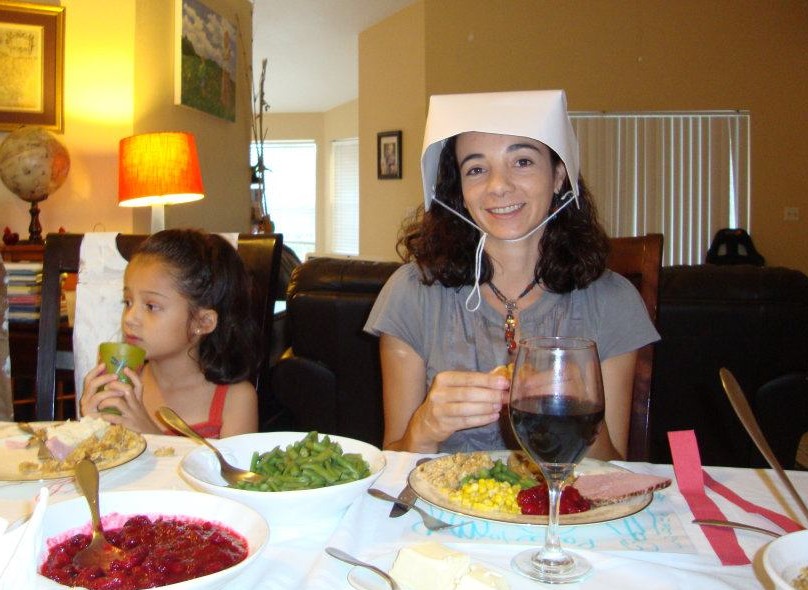 Since I moved to the United States the holiday has really taken a whole new meaning for me.  Although what we eat is similar, with a few additions including freshly made cranberry sauce, now it's not just about the food. Now I really understand the meaning of the holiday and for my children it's a very special occasion as they hear about it and learn about it at school and from their friends.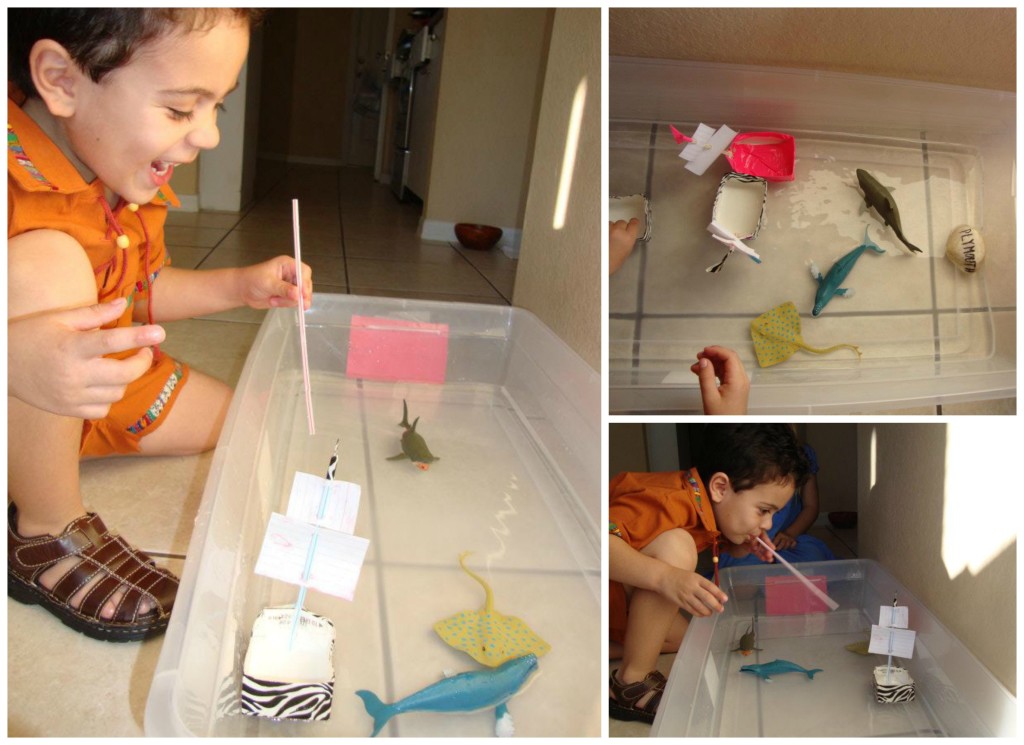 Something that has also changed for me about the holiday since I celebrate it with my own kids is that instead of making this a formal dinner, like it was when I was growing up, we now make it more about the kids.  For us Thanksgiving is day to spend with our children, we do crafts, play games and have fun in  a relaxed environment. For me creating those fun family memories is more important than getting the turkey right, yes I have burned more than one turkey!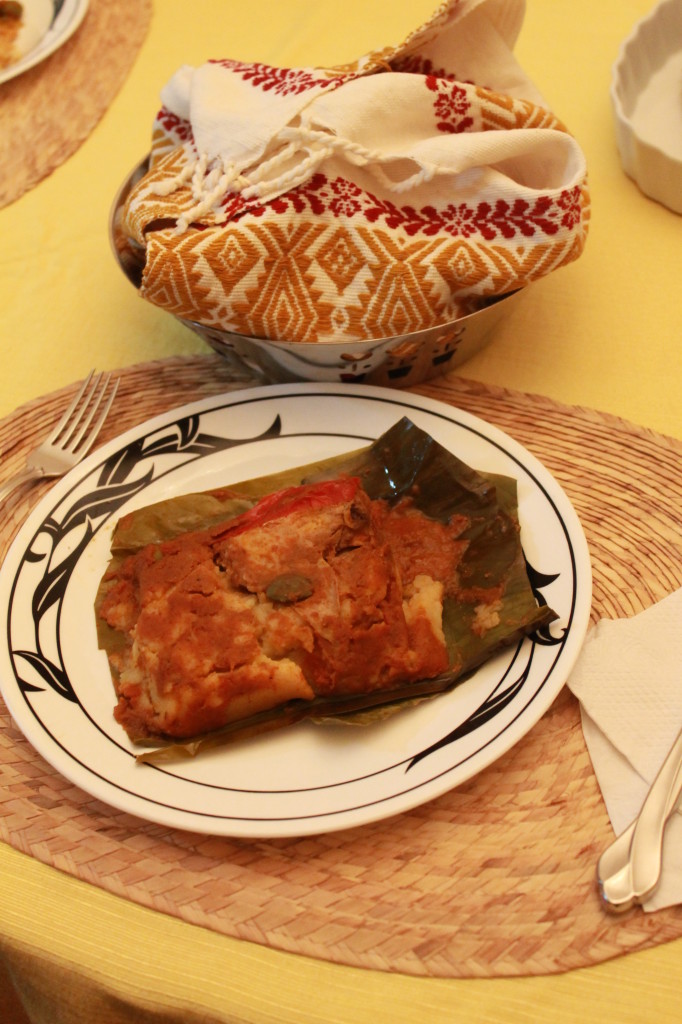 As with most of our traditions we have incorporated a little of our culture into the holiday mostly I've done this by creating recipes that include a Latino touch like my cranberry carambola (starfruit) sauce, my eggnog and cranberry arroz con leche and while we do not eat tamales for dinner we do have tamales for breakfast on Thanksgiving day and after dinner I love to sit in the living room after the kids are in bed and sip some ponche de frutas.  For me that tamal breakfast kind of kicks off the holiday season as it reminds me of holidays spent in Guatemala with my family who I don't get to see much now.
I want to share with you the new JCPenney "Real Holidays by Real Families" video series.  I really identified with this video as the family is also from Guatemala. I think it's adorable how the boy in the video loves tamales so much (who can blame him, Guatemalan tamales are the best tamales!) he wants to call Thanksgiving Tamalgiving!
Holidays are celebrated in a unique way by each family, each family adding their own personal touch, focusing in what is important to them and blending traditions, foods and music just as we blend our different cultures and I love that JCPenney recognizes this. JCPenney will be the first retail brand that celebrates what a REAL Christmas is like for Latinos through stories by Latino children and their families. JCPenney Latino is here to help families find the things that make their holidays special.
You can visit the JCPenney Website and like JCPenney Latino on Facebook to watch other videos in the series.