I love empanadas and today I decided to try something new: tuna empanadas. While in Latin America we are used to eating beef and chicken empanadas tuna empanadas are a staple in Spanish cuisine. I gave my empanadas a twist by adding some chipotle peppers which gave them lost of flavor and just enough kick.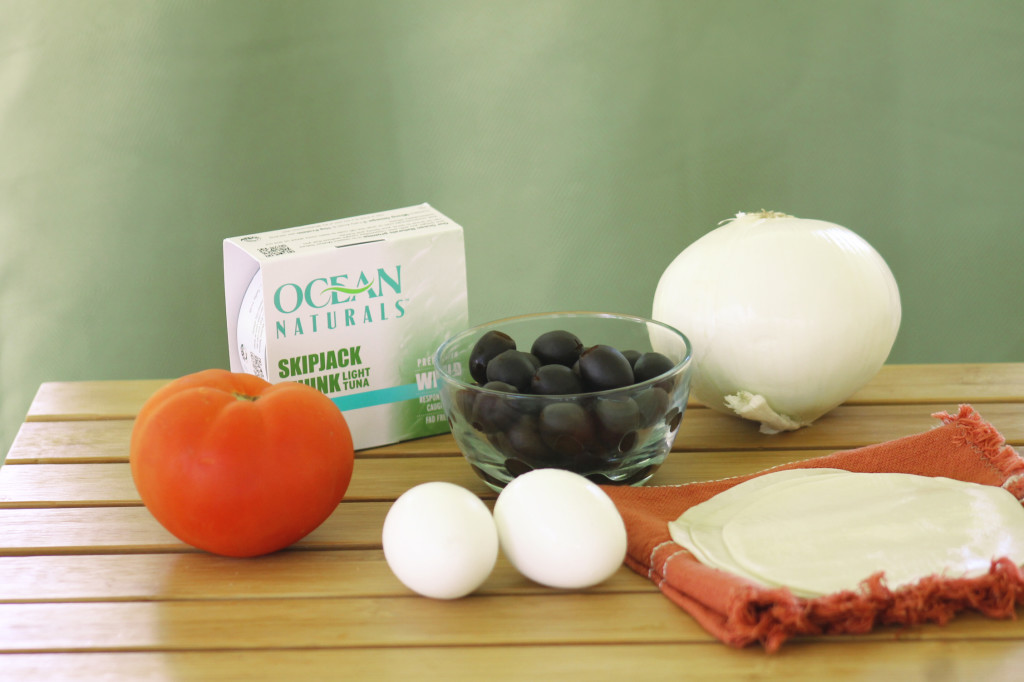 To make this recipe easier I bought frozen empanada discs. In this recipe, I baked my empanadas. So if you buy empanada dough, look for the one that is for baking and not the one that is meant to be fried. Baking them makes these the perfect healthy dinner or on-the-go snack.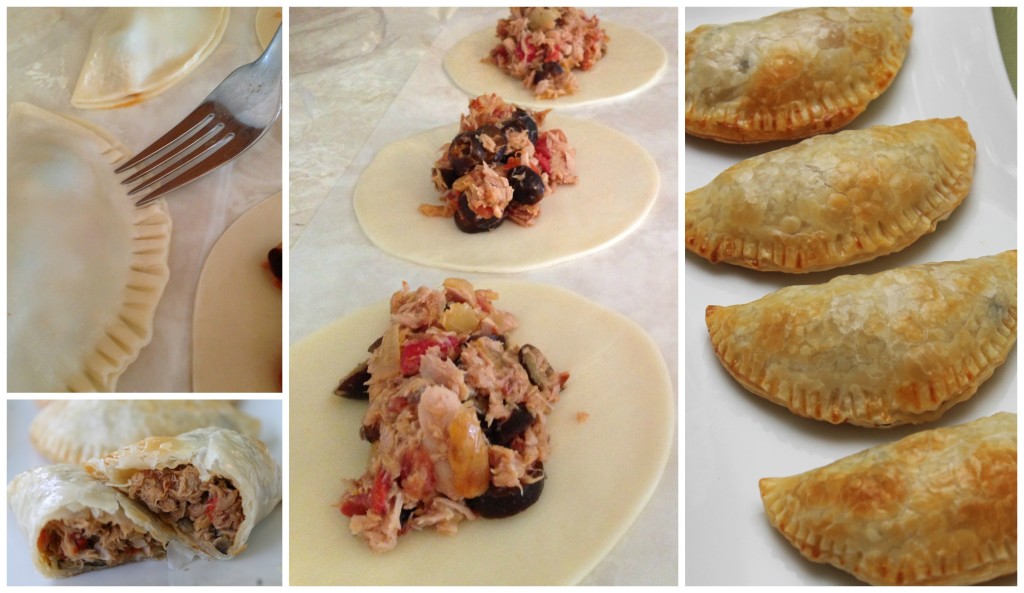 Good Tuna Makes Great Empanadas
Using a firm, premium quality tuna is important for this recipe as you don't want the empanada filling to be soggy and it will also taste better! I have always said that great ingredients make great recipes and that is why I used Ocean Naturals tuna . Ocean Naturals Skipjack tuna is "Good, Good for You, Good for the Planet" and as I compared it to the brand of tuna I usually bought I proved that all three of these claims held true for me.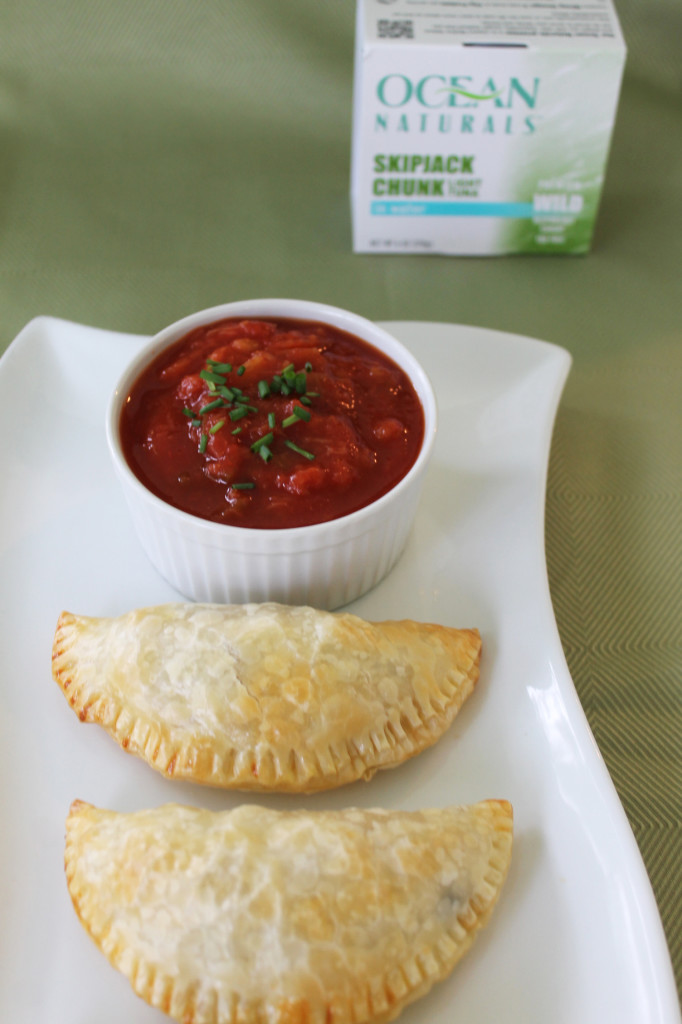 Not only was Ocean Natural tuna's texture firm (the other brand's looked more like a paste) but the taste was also better right off the can. But what I really like the most was that I was able to find out what species of tuna was in the can, where it had been caught and if it had been caught using a responsible fishing method just by visiting the Ocean Natural's website and writing the code you can find in each can. You can learn more about how Ocean Natural's measured up to my regular brand of tuna and where my tuna came from by looking at my Google+ album HERE.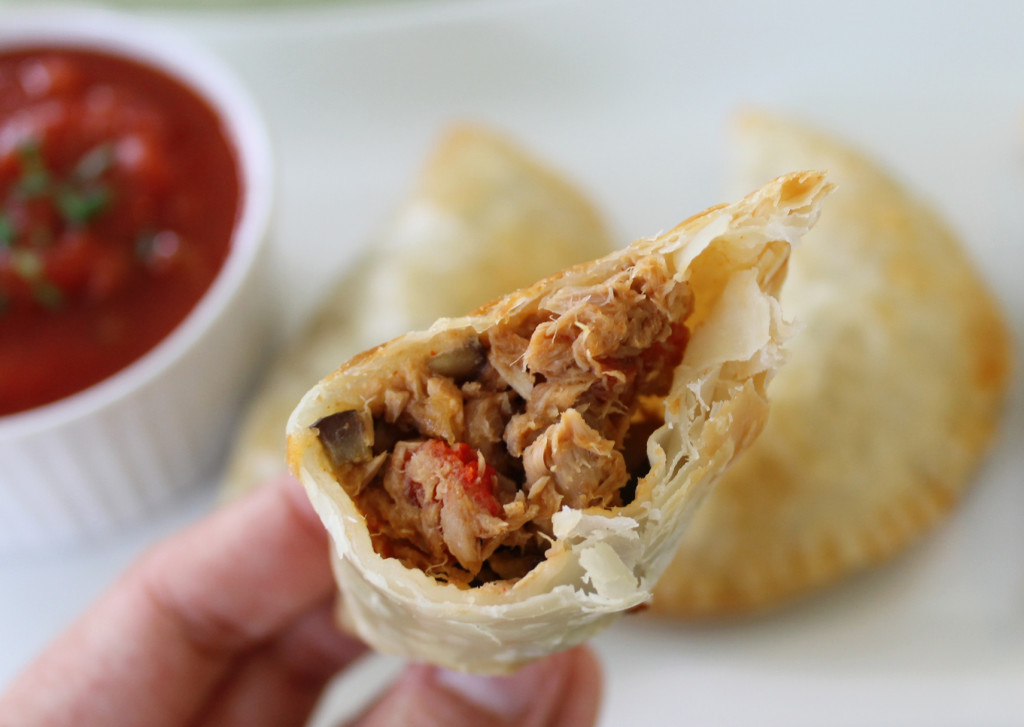 I always try to use ingredients that are healthy and that are good and knowing exactly where the food is coming and what a can of tuna contains gives me peace of mind because I don't have to wonder about what I am feeding my family. I also learned a lot about tuna. Now I know that not all tuna is the same and that there are species of tuna that are threatened and I was happy to know that the tuna I am eating when I eat Ocean Natural's is not a threatened species. I had never really given canned tuna much thought but I can tell you I will never look at tuna the same after this. Seriously!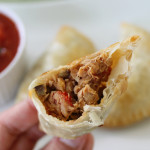 Chipotle Tuna Empanadas
Ingredients
Olive oil

1

medium onions finely sliced

1

large red pepper

finely chopped

Salt and black pepper to taste

2 to

matoes coarsely chopped

seeds removed

2 6

onz cans of Ocean Naturals Skipjack Tuna

drained

½

cup

good quality black olives

sliced

2

hardboiled eggs

chopped

½

teaspoon

salt

¼

teaspoon

pepper

1

teaspoon

paprika

1

chipotle chile in adobo sauce

from can

1

package of frozen empanada disks

for baking

1

egg

beaten
Instructions
Remove frozen empanada discs from freezer and let thaw.

Heat oil in a sauce pan on medium heat. Add onions and pepper, sauté until soft and tender.

Add the chopped tomatoes, paprika and a pinch of salt and pepper.

Remove from heat and let cool.

Mix together the tuna and olives and combine with vegetable mixture. Add hard boiled egg.

Preheat your oven to 425°F.

Place empanada discs on waxed paper. Put two tablespoons of filling in the center of each empanada.

Using a brush moisten the edges of the empanada discs.

Fold the empanada discs and bring the edges together sealing them by pressing down on them with a fork.

Glaze the tops with beaten egg

Bake on an oiled baking sheet until golden, about 10-12 minutes.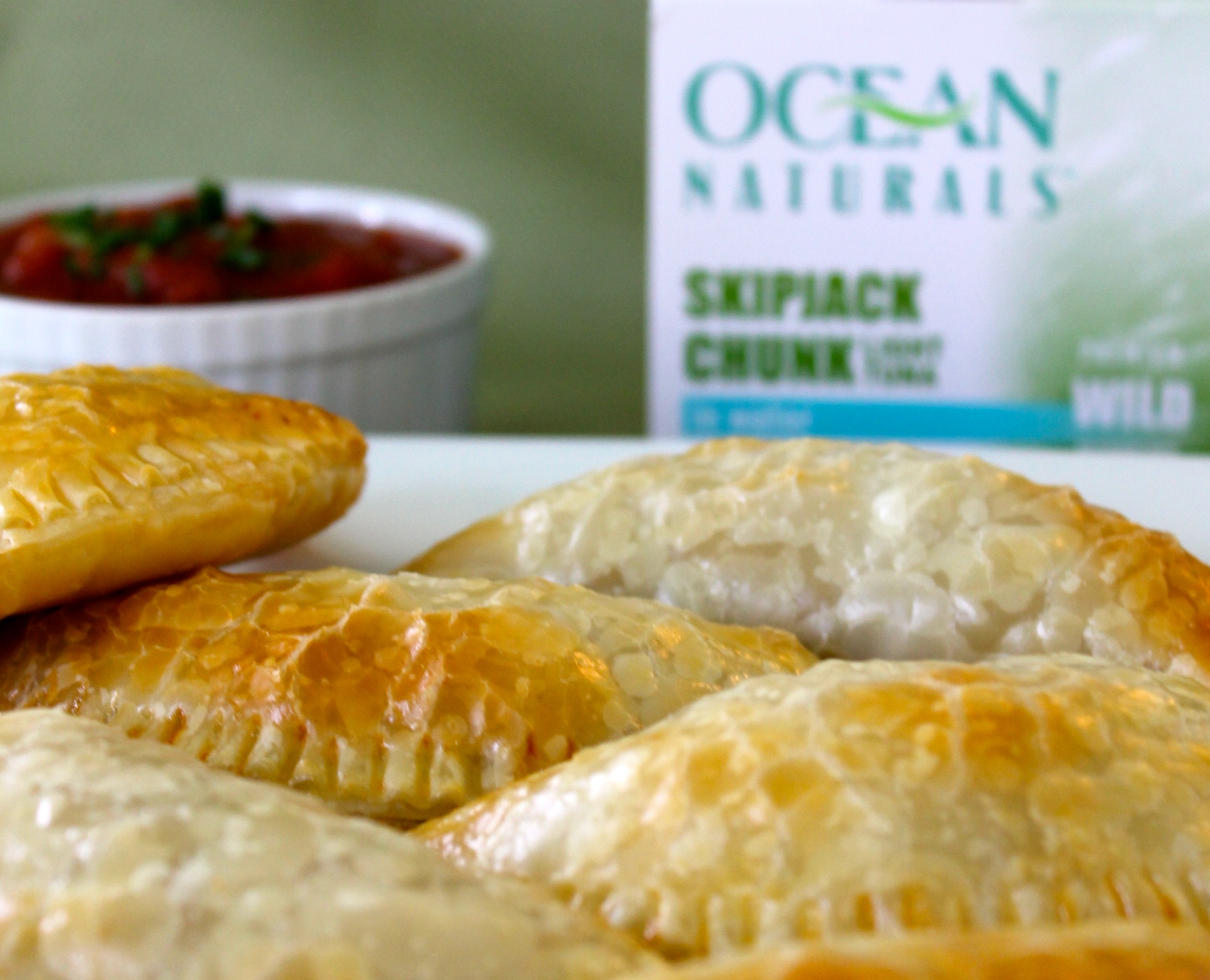 You can visit the Ocean Naturals Facebook page and participate on their Tuna Tuesdays Facebook giveaway for a chance to win FREE product.
You can learn more about where your tuna came from by visiting the Ocean Natural's website HERE and entering the code on the can.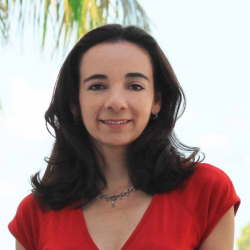 Latest posts by Paula Bendfeldt-Diaz
(see all)