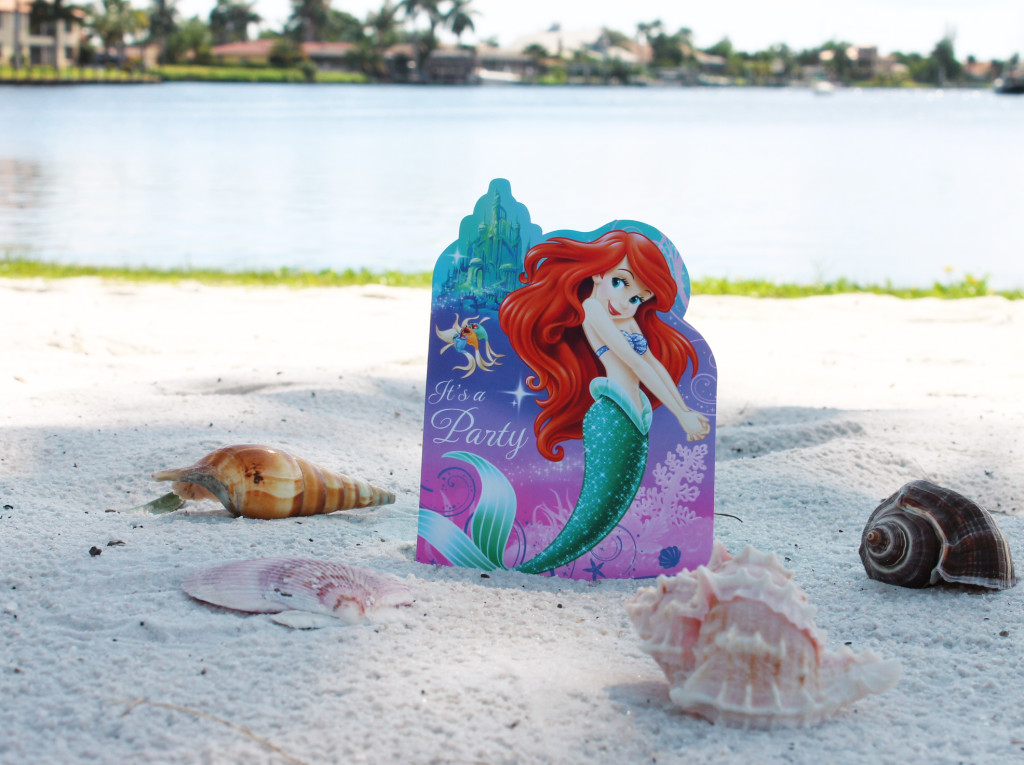 We are big fans of all Disney Princesses but in our family we all have a very special love for Ariel and her friends.  We always call my daughter our "little mermaid" because we find so many similarities between her and Disney's Little Mermaid.  My daughter's name is Ariane and just like Ariel, her best friend is Sebastian, her little brother, who in turn is always taking care of his sister and helping her out.  Just like Ariel, Ariane loves the water, loves swimming in the ocean and going to the beach. She loves water so much that she practices holding her breath face down in the tub when she takes a bath (which kind of freaks me out) and she can spend hours in the tub if we let her.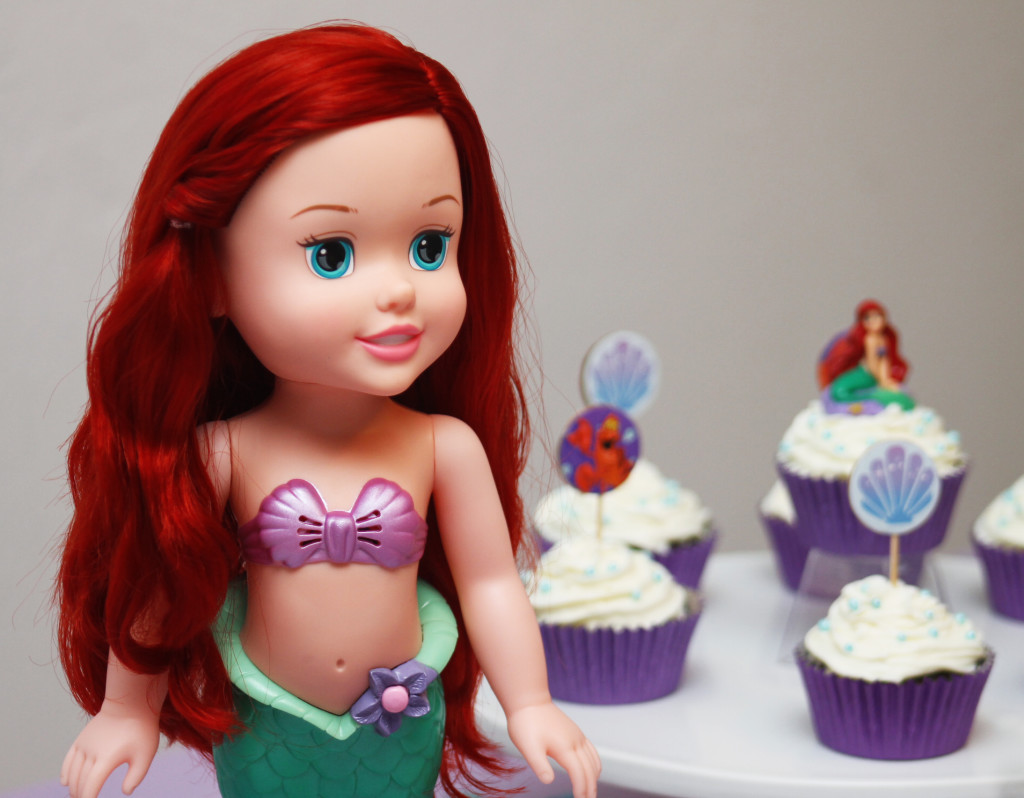 Ariane struggles with some learning disabilities and autism and she works super hard at school. 3rd grade has been specially challenging for her but every afternoon after school we will spend more than an hour doing homework that her classmates can finish in half the time.  She is a real trooper and works so hard every day, she is really an inspiration and I decided to let her know how much we love her and how wonderful she is by throwing a little mermaid beach party.   This was the perfect opportunity to make her feel special and motivate her to continue working hard at school.  We also wanted to get her something special and since her favorite toys are water toys that she can play in the tub with we where thrilled to find this beautiful Ariel doll at Walmart because she can take a bath with her and the doll talks and sings when you put her in the water.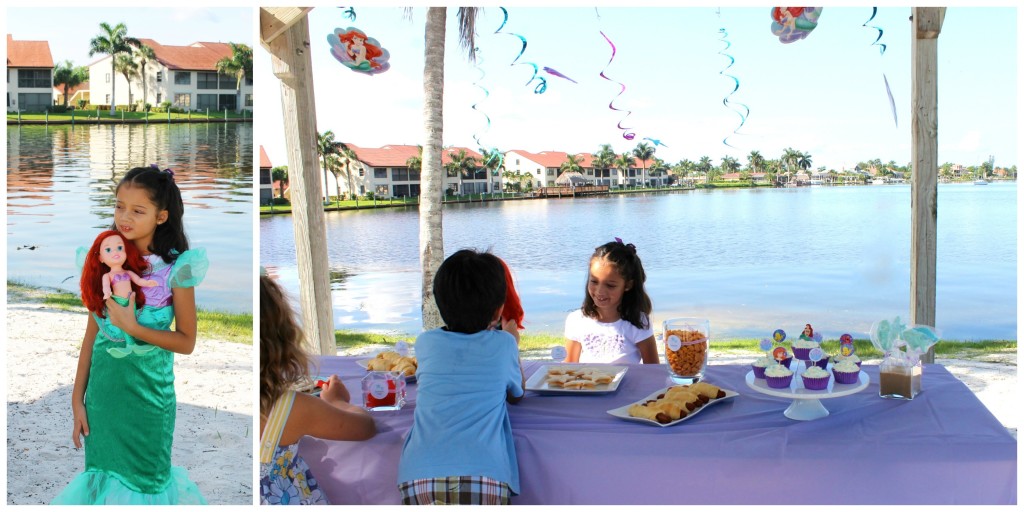 We invited three friends from her class and we had the party at a nearby park that has a small beach.  We used the Ariel doll as the centerpiece and decorated with Little Mermaid swirls  hanging from the park shelter's beams, I loved how they twirled and sparkled in the wind.  We also got her a beautiful Little Mermaid costume at Walmart. She loves to dress up and I know she will get to use this a lot at home for pretend play and for Halloween.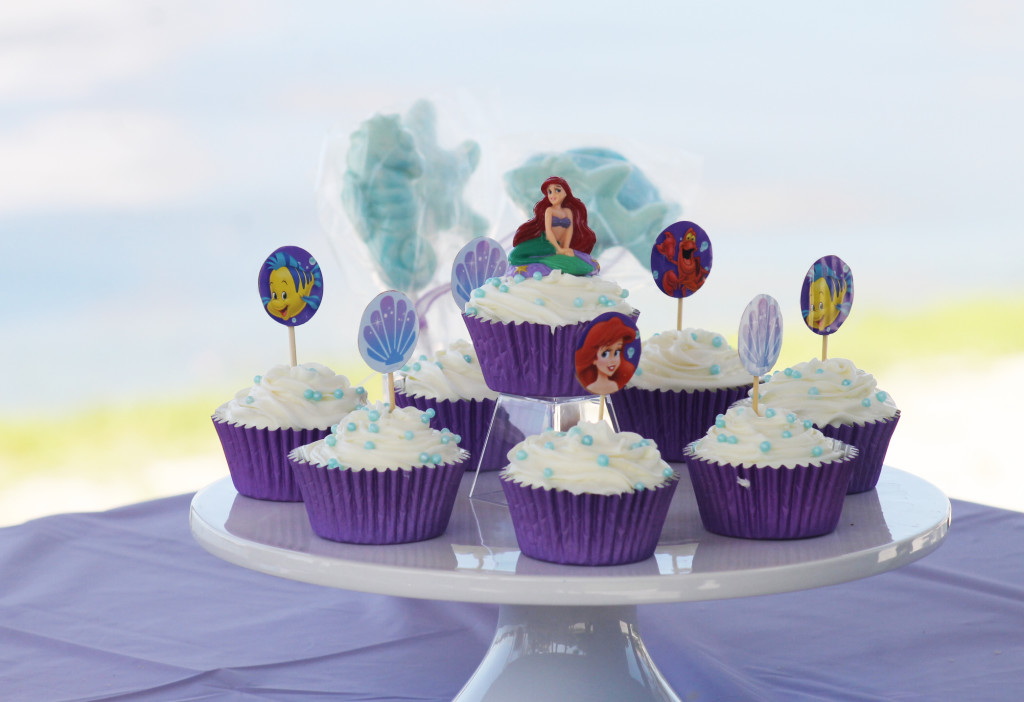 Mermaid Party Food Ideas
The beach mermaid party food followed the "under the sea" theme. Everyone in the family helped out making it and I made sure it was all simple but fun.  Some of the things included in the beach mermaid party menu where:
sand dollar cookies:  I bought refrigerated snickerdoodle cookies, and added some slivered almonds. You can also get a recipe for sand dollar cookies from Martha Stewart's website here.
starfish cheese sandwiches: for these I used a star cookie cutter I got at Michael's for the 4th of July.
dolphin PB & J sandwiches: for these I used a dolphin sandwich cutter that I had at home
sea creature white chocolate pops: I bought a candy pop mold at Micheal's, which was super cheap and also bought the candy for melting.  These where really easy to make and everyone loved them.
goldfish crackers
sweedish fish
starfish rice krispie treats: I used the star cookie cutter for these
fish in water jello: I made blue jello, put it in small transparent cups and once the jello had set I placed one sweedish fish on top.
cupcakes with pearls: I bought some pale blue pearl sprinkles the went well with the colors I was using for the decoration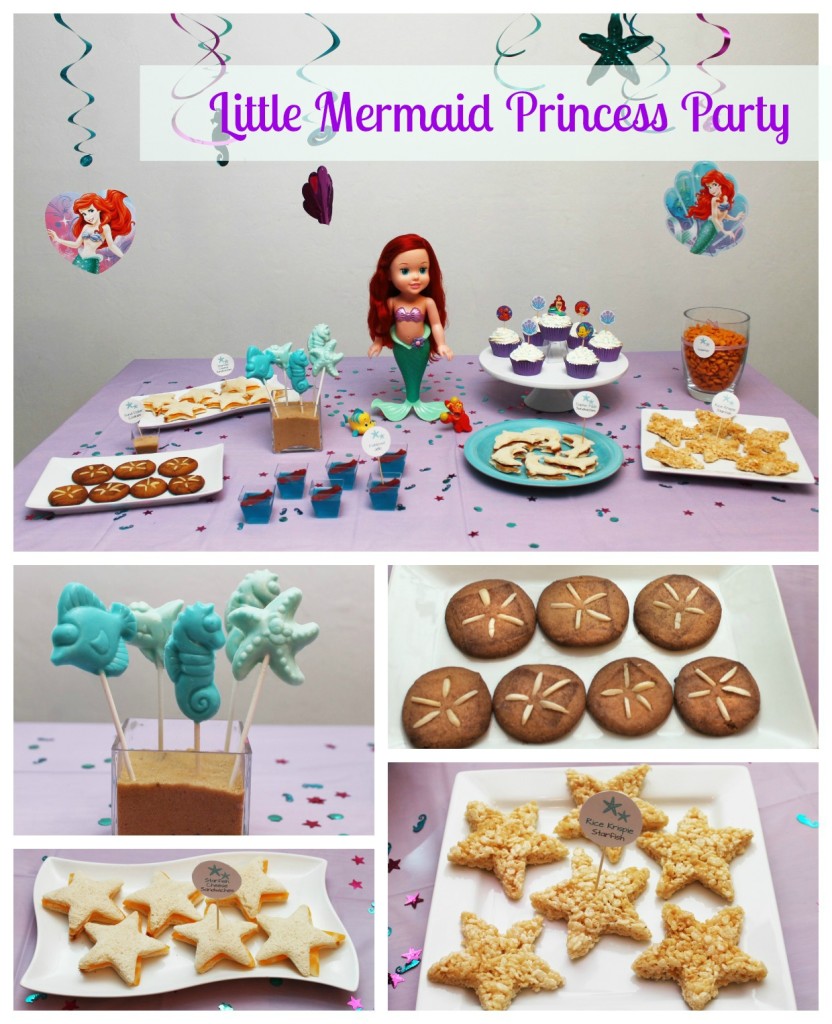 Mermaid Party Entertainment Ideas and Games
To keep the kids busy we had lots of different activities and games going on.
Under the Sea Treasure Hunt – We had Ariane and Sebastian (our kids) helped out by hiding small bags with party favors. They burried each party favor bag in the sand at the beach and I had brought some big seashells we had at home so they placed a big seashell on top of each.  Later when their friends arrived we gave each child a little mermaid themed beach bucket and they had to search for the seashells and dig for the treasure underneath.  This was a total hit.
Bubble wars – We had bubbles for each of the kids and they had fun blowing bubbles at each other.
Crab races – I drew two lines on the sand, one was the starting line and the other the finish line and then I had the kids line up at the start line and walk like crabs.  There was a lot of falling and giggling, specially when I showed them how to walk like crabs and no I am not including any pictures of that.  😉
Under The Sea Crafts – I got some fish and mermaid wooden crafts for $1 at Michael's and the kids had fun coloring them.
To learn more about the Disney Princess toys available at Walmart you can visit their website HERE or you can like the Disney Princess facebook page or follow @Disney on twitter.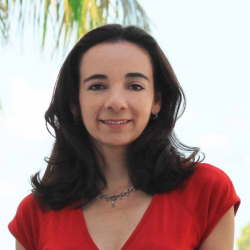 Latest posts by Paula Bendfeldt-Diaz
(see all)