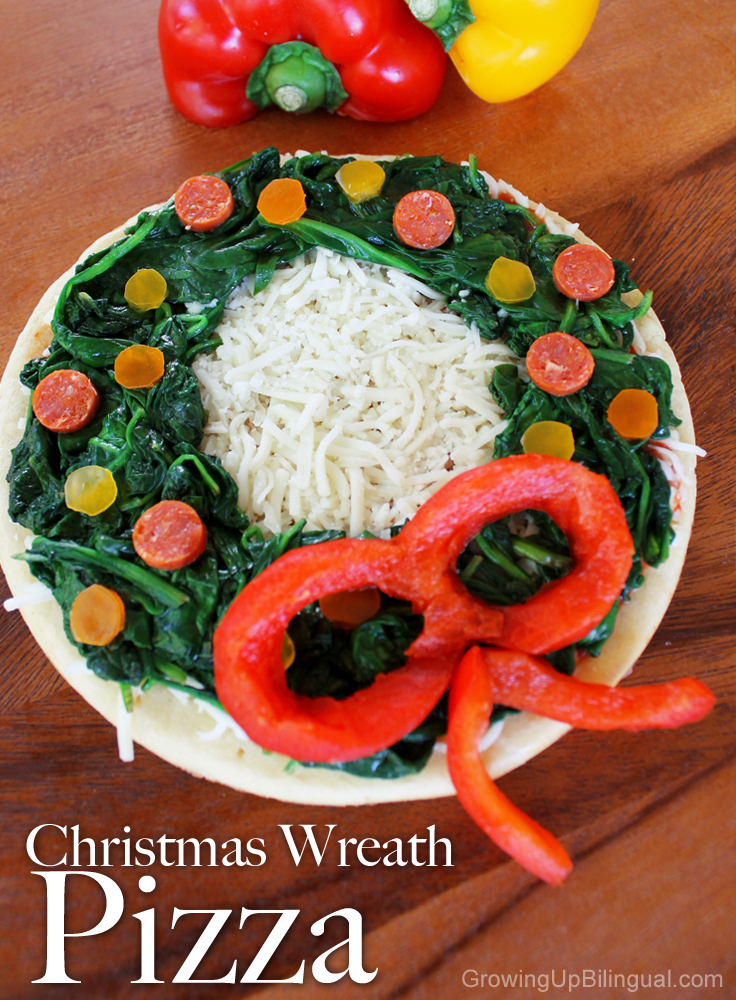 Christmas is almost here and with it holiday parties and family get togethers.  When it comes to feeding the kids I always find myself wondering what I can give them that they will eat but that will also be festive and reflects some holiday spirit.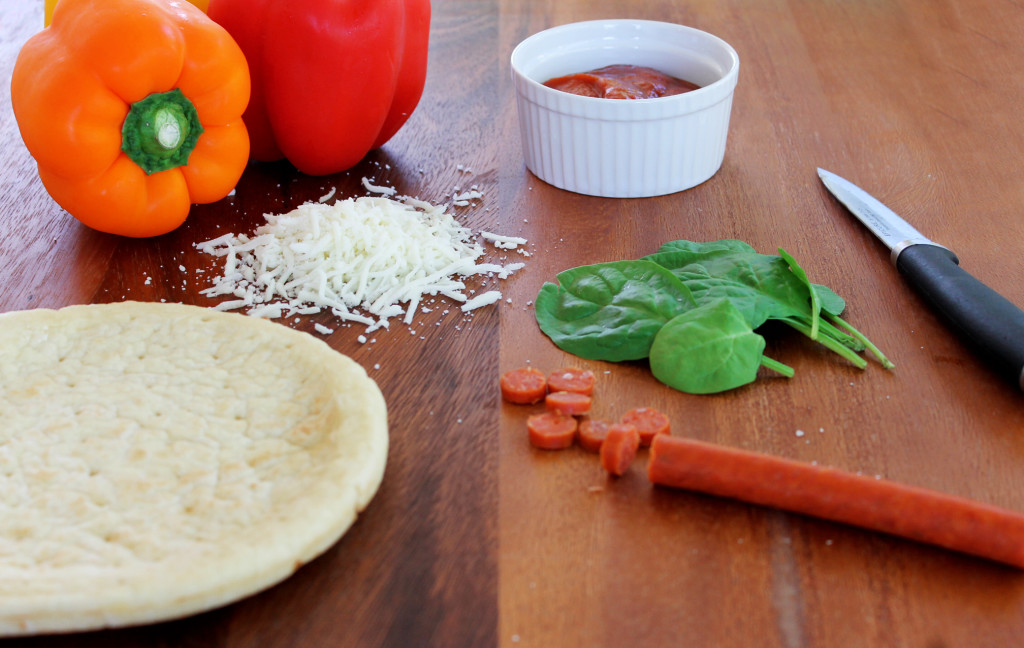 Every child loves pizza, well almost ….my son doesn't eat pizza or 90% of anything but that is another story.  But I didn't want to just make a pizza, I also wanted to make it bit healthier so to do that I included a lot of veggies.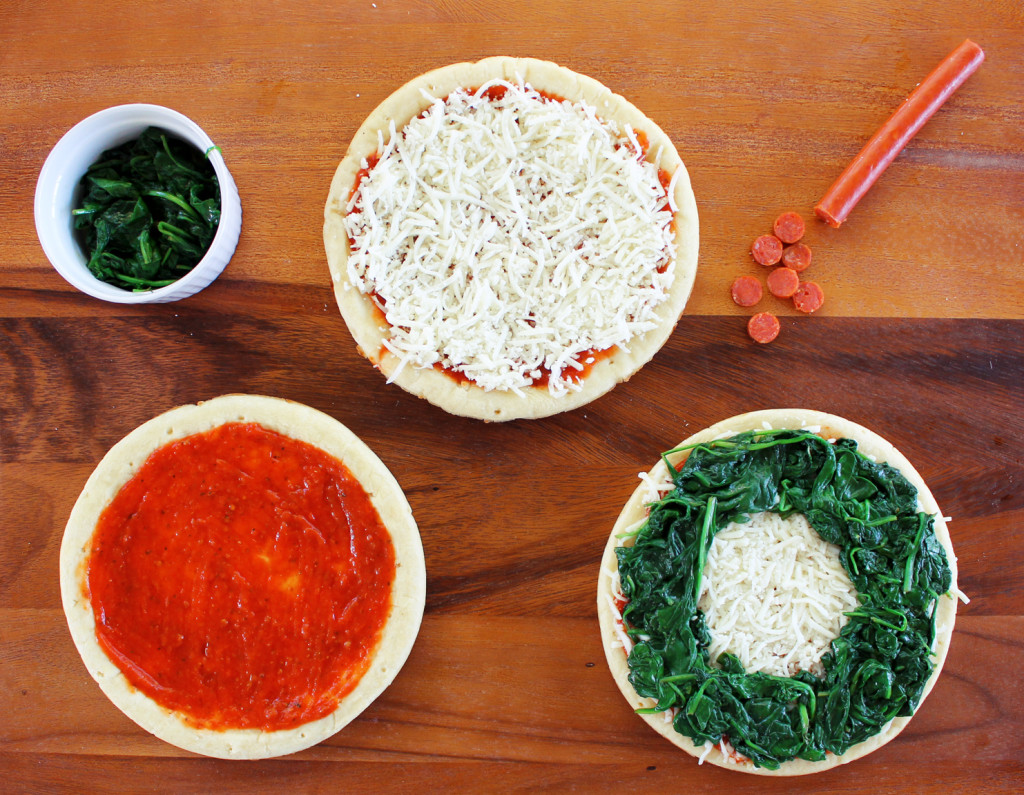 For this pizza I used pizza dough, mozzarella cheese, store bought pizza sauce, spinach, sweet bell peppers in different colors and pepperoni.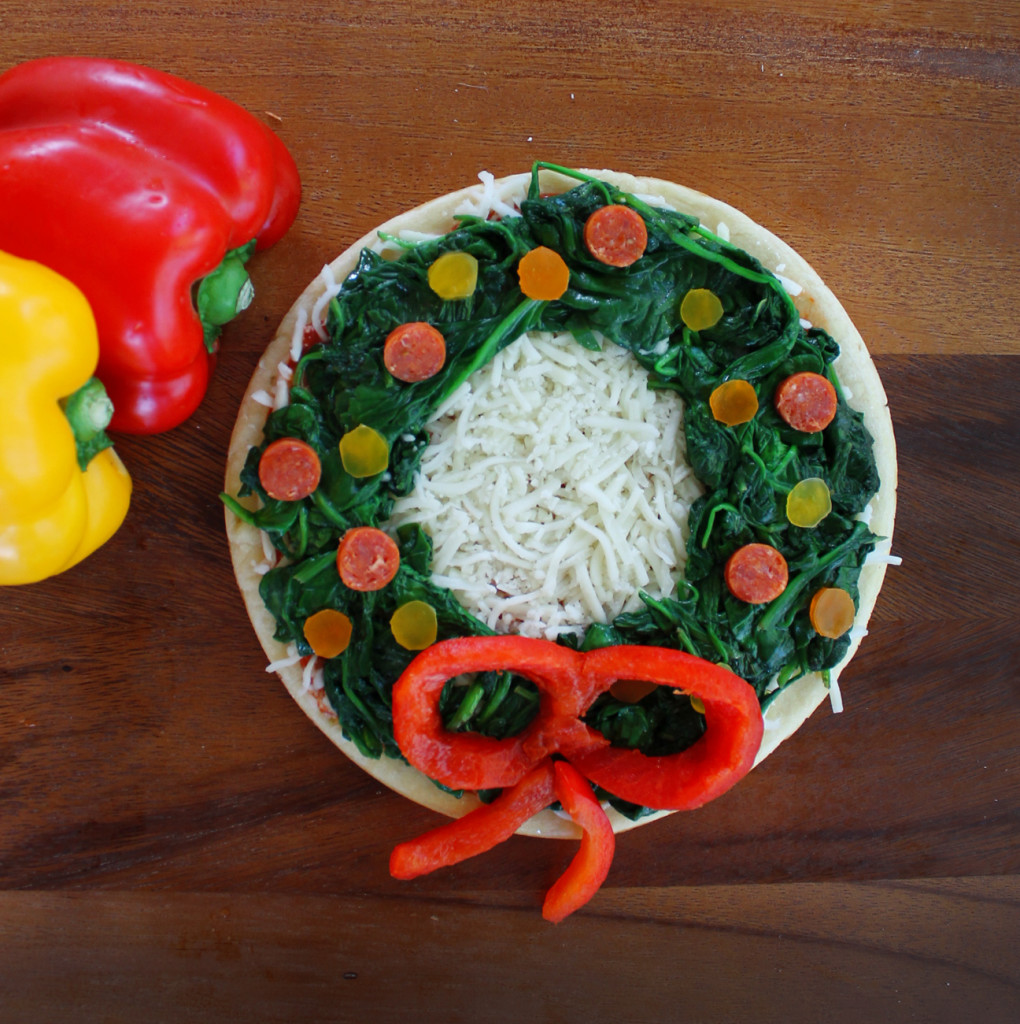 After I spreading the sauce on the pizza dough and sprinkling lots of cheese I placed the spinach all around making a wreath. Then I decorated the wreath with pieces of pepperoni and pieces of bell peppers that I cut into small circles. I finished it by adding a red bow made of bell pepper.
The kids loved it and I was happy that they where eating a pizza loaded with veggies.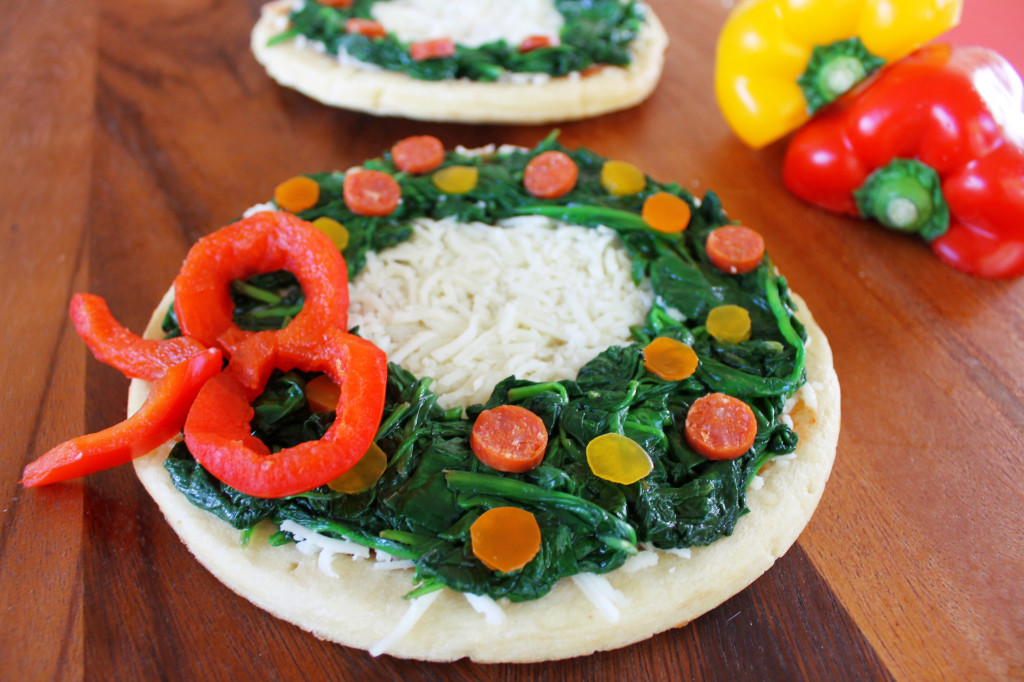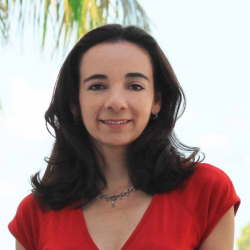 Latest posts by Paula Bendfeldt-Diaz
(see all)