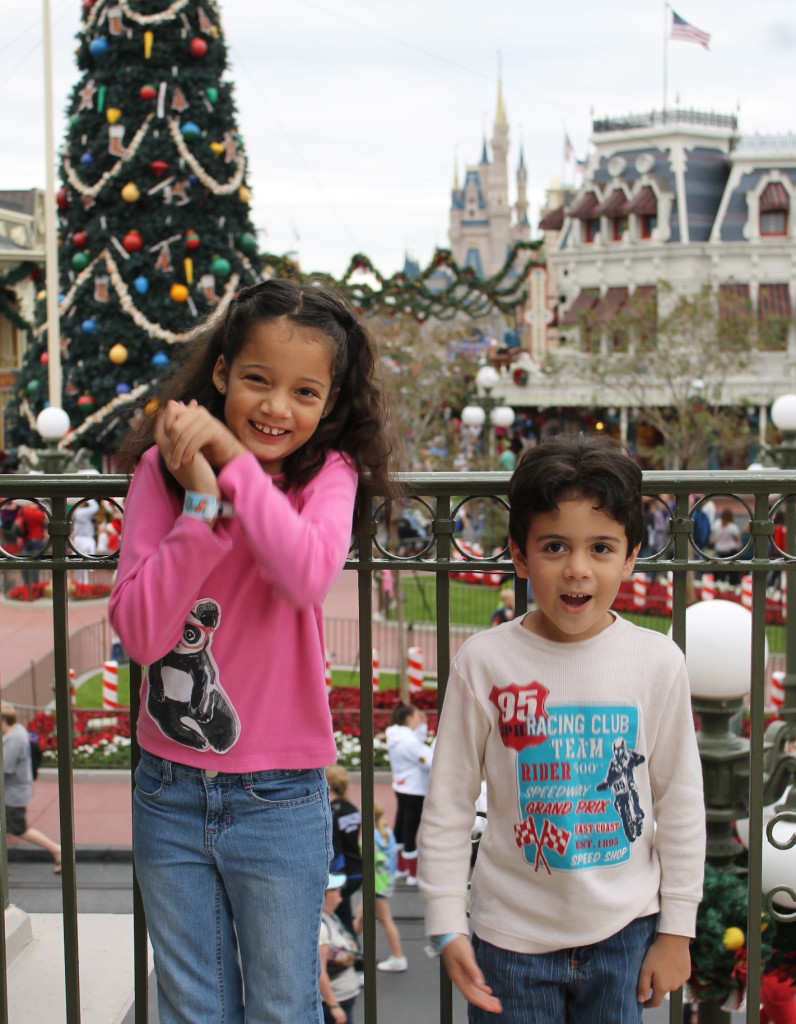 For me the most wonderful thing about the holiday season are the memories I have of spending wonderful moments with my family.  When I think about what I want to give to my children for Christmas I know it's not about gifts and material things, it's about experiences and traditions.  The first and most important thing is family and what better way to spend some quality family time than by traveling together.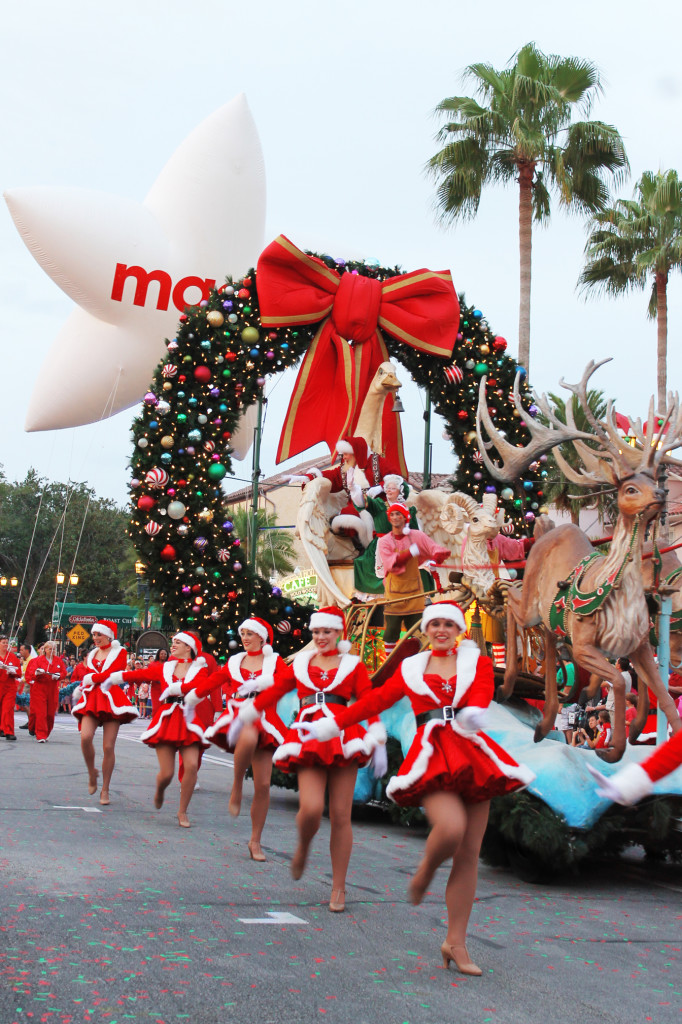 So this year I decided to celebrate the holidays with an experience they will never forget.  I wanted to gift them with magical and happy memories and what better place to do this than Orlando.   So last weekend we headed to Disney's Magic Kingdom and Universal Studios and we spent three wonderful days enjoying Christmas themed parades, music and shows. We danced with the Disney characters at Disney's Magic Kingdom and watched the Macy's Holiday Parade at Universal, we enjoyed beautiful fireworks and had fun getting on rides and watching holiday themed shows.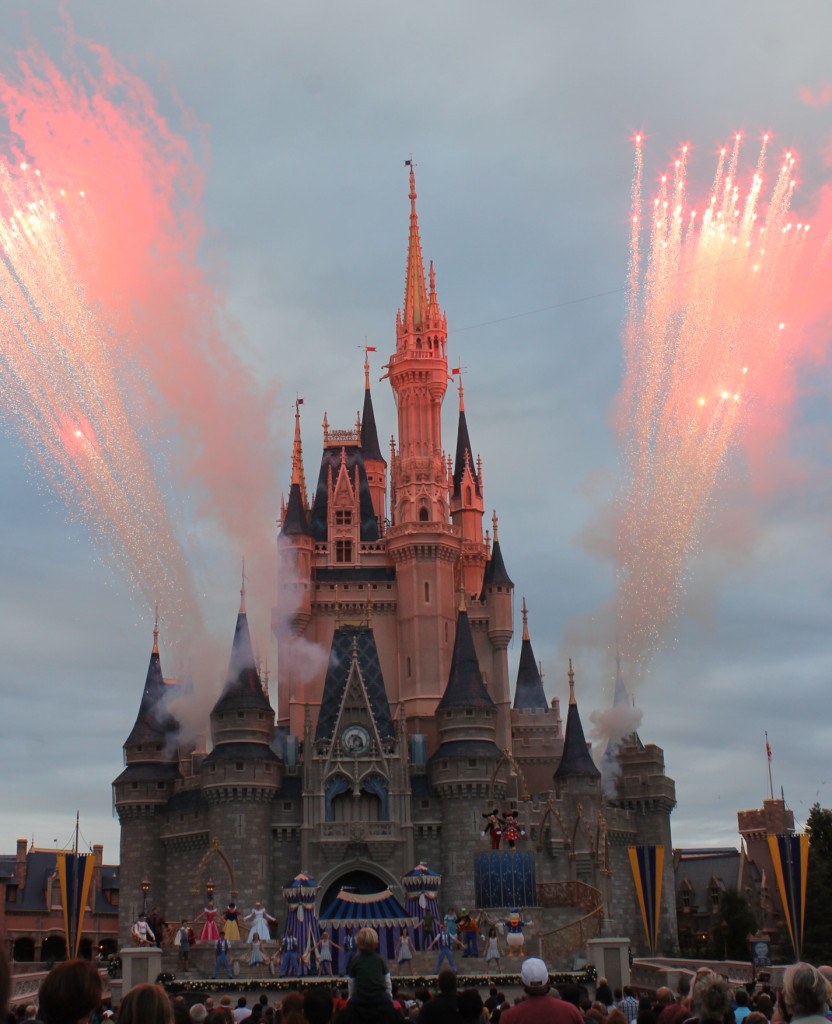 I have to admit that I have been so busy lately that I had not really gotten into the holiday spirit yet.  As soon as we entered Disney's Magic Kingdom to attend Mickey's Very Merry Christmas Party I felt like I was being transported to another world.  A land of twinkling lights, fairy tales and merry people.  Yes, that was the first thing that hit me as we walked towards the giant Christmas tree with Cinderella's castle in the background: everyone was smiling, happy and you could just feel that holiday spirit as everyone, kids and adults, walked around with a sparkle in their eyes!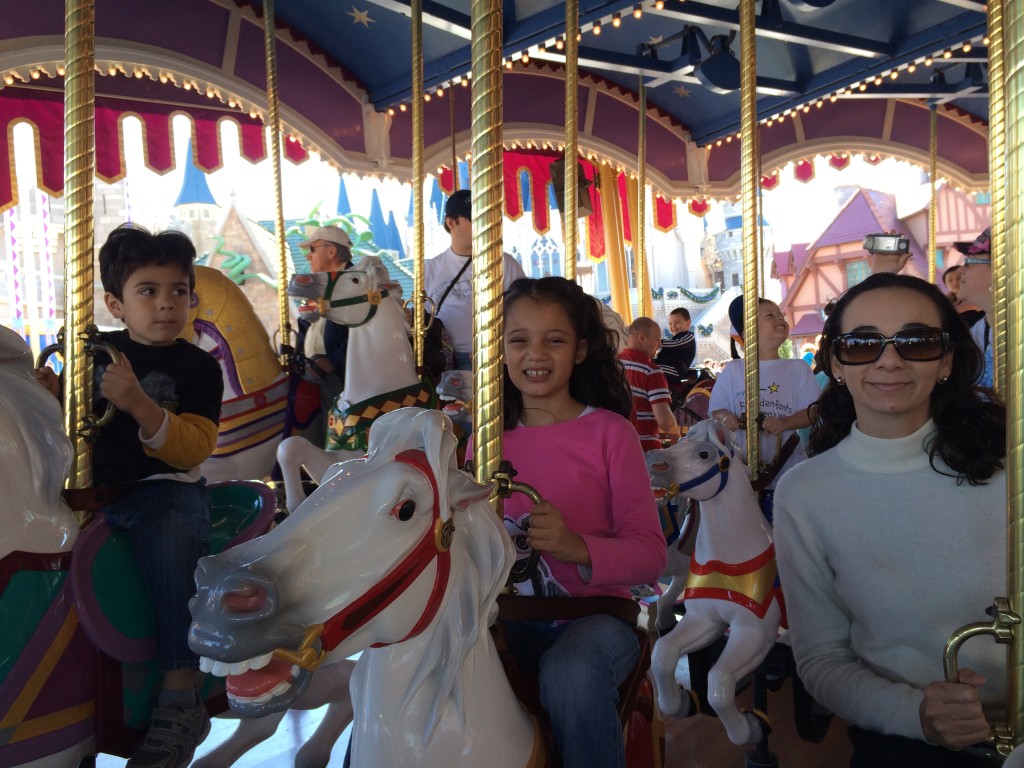 Tips for Having an Unforgettable Holiday in Orlando
Plan ahead – When you visit Orlando there are always so many options from the the endless options in parks to great shows and events.  Before we left home we decided we wanted to focus only on Disney's Magic Kingdom and Universal Studios.  I do believe that less is more, specially when you are traveling with kids.  We looked at the websites for both parks and we decided what we wanted to do and see beforehand.  You can see a list of all the wonderful things and events that are going on in Orlando during the holiday season HERE.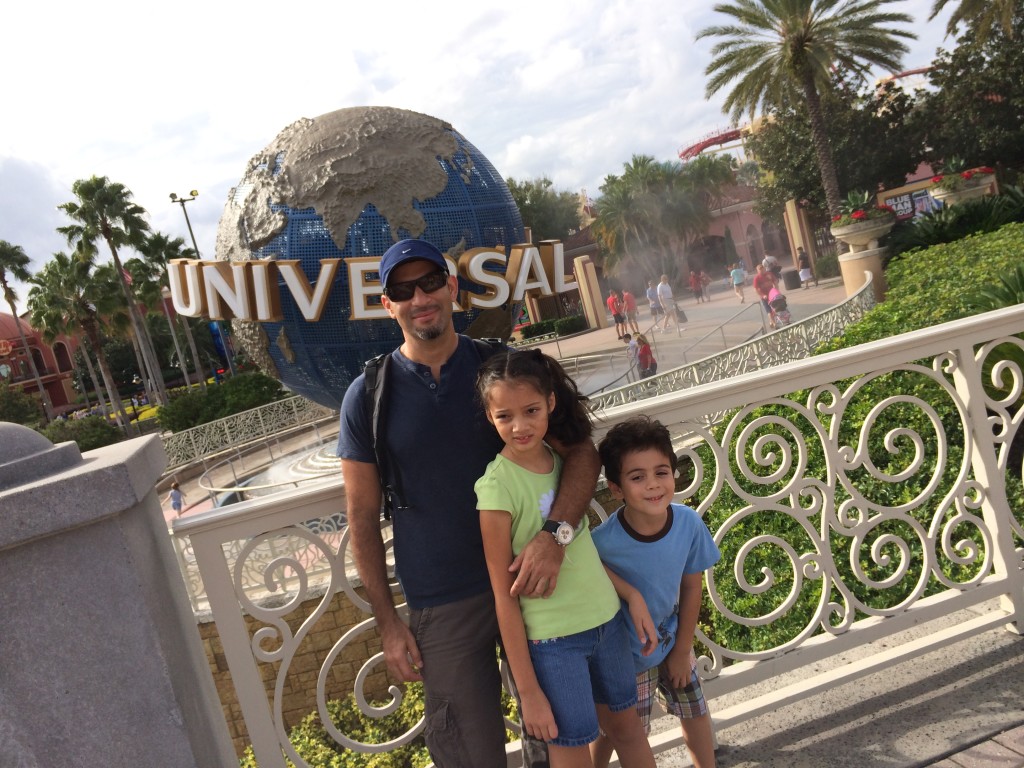 Focus on family – Even though we are doing this for the kids we sometimes forget it's about them.  I have been knows to drag my kids around after they are exhausted because I don't want them to miss anything.  I have learned my lesson though. I don't get caught up in that anymore.  By focusing on the kids and being in tune to their needs instead of rushing them here and there and everywhere we where able to enjoy a trip with absolutely no meltdowns, and when you have two children with sensory issues in a park filled with lights, music and holiday crowds this is a great accomplishment.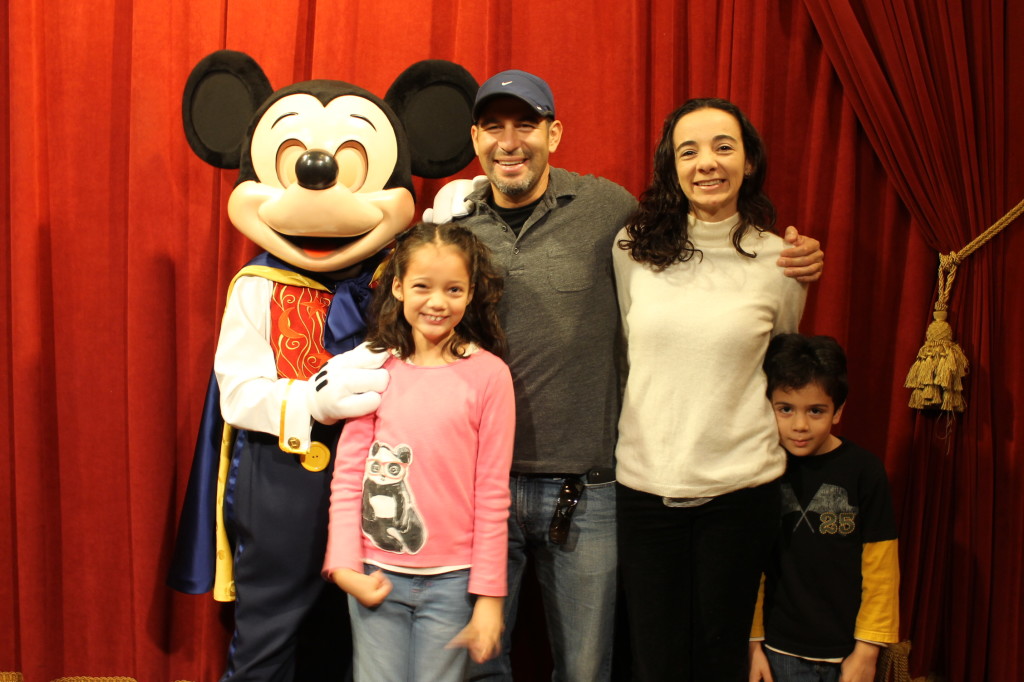 Take it slow – In the past when we have hit the parks we map out our trip with long lists of must do's.  We get up early and run around all day trying to make the most of it and end up exhausted.  This time each family member picked two things they wanted to do in each park and we left enough time to just enjoy walking around and looking at the lights and decorations without being rushed.  We took the time to sit down and eat a nice meal and we made sure to leave the parks early enough so that we could get lots of rest so the kids (and adults) started each day with lots of energy instead of arriving at the parks exhausted from the previous day. We even stayed in late at the hotel the second day as it was raining and we would be attending Mickey's Very Merry Christmas Party that night and we knew we would leave the park late. This worked out like a charm and the kids where even able to walk back to the car at 10:30pm without us having to carry anyone!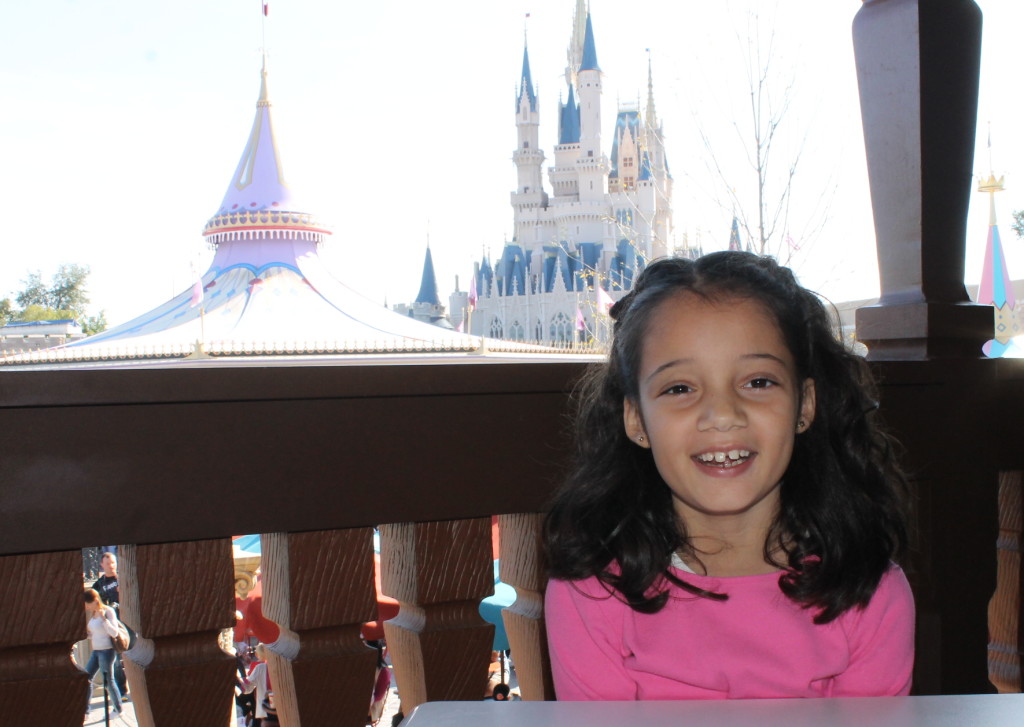 First we visited Universal Studios and you can read all about the wonderful holiday celebrations and events at Universal Orlando on my post HERE.  The next day we attended Mickey's Very Merry Christmas Party, which turned out to be a truly unforgettable experience and on the final day we visited Disney's Magic Kingdom and enjoyed the rides, parades and the holiday spirit and decorations. You can read more about our experience at Mickey's Very Merry Christmas Party HERE and also check out some other great holiday events in Orlando HERE.
Where To Stay in Orlando
There are so many options of places to stay in Orlando it's sometimes hard to choose.  When we travel with the kids I always look for hotels or accommodations with suite style rooms.  The kids go to bed early while my husband and I like to stay up later chatting or watching TV and for this we need a room that has a separate living area.  I also look for hotels that offer a kitchen or kitchenette so that we can save money and cook breakfast and sometimes dinner.
The Palms Hotel and Villas
For this trip we stayed at the The Palms Hotel and Villas.  We chose this hotel because of the great location and because it's also very affordable. It offers one and two bedroom suites in condominium style.  The hotel room feels more like a little apartment and each complex has a pool with a whirlpool spa, children's pool and sandbox; a sundeck; and a gazebo area with picnic tables and gas grills.
Not only does the suite have a full kitchen where we where able to prepare dinner every night but the hotel includes a complimentary continental breakfast served every morning.  During breakfast there was an array of pastries available, along with scrambled eggs, sausage and cereals as well as your choice of fresh juice.
For me having a good internet connection is crucial when I travel and I find it annoying that most hotels charge a separate fee for the internet service or give you a very slow connection for free and charge you if you want a faster connection.  At The Palms Hotel and Villas the high-speed internet connection was free, which was a wonderful surprise. The hotel also provides complimentary shuttle service to the parks and it's located only a quick 15minute drive from the Disney Parks.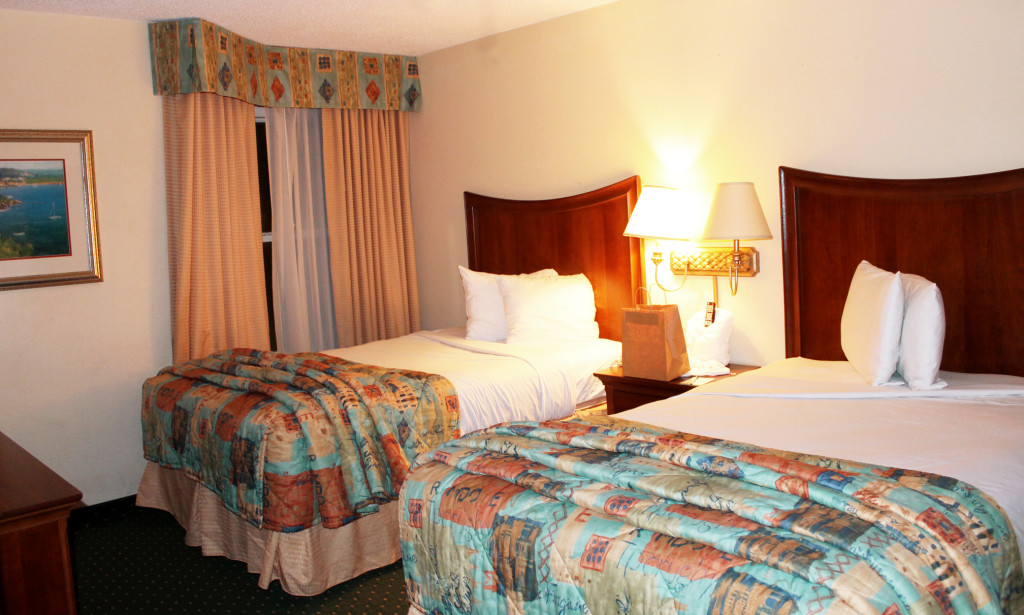 You can visit The Palms Hotel and Villas website to check out their rates and get more information.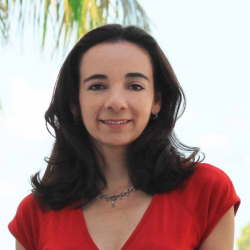 Latest posts by Paula Bendfeldt-Diaz
(see all)