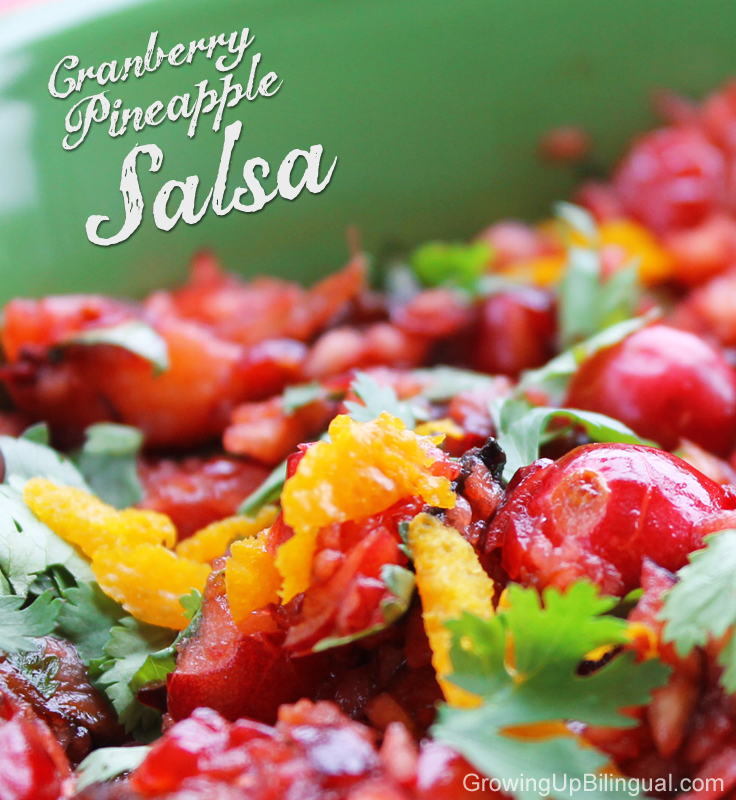 I love fresh cranberries. Before I came to the United States five years ago I had never had fresh cranberries. In Guatemala we would buy the canned cranberry sauce for Thanksgiving and you could always find dried cranberries but we didn't get fresh cranberries.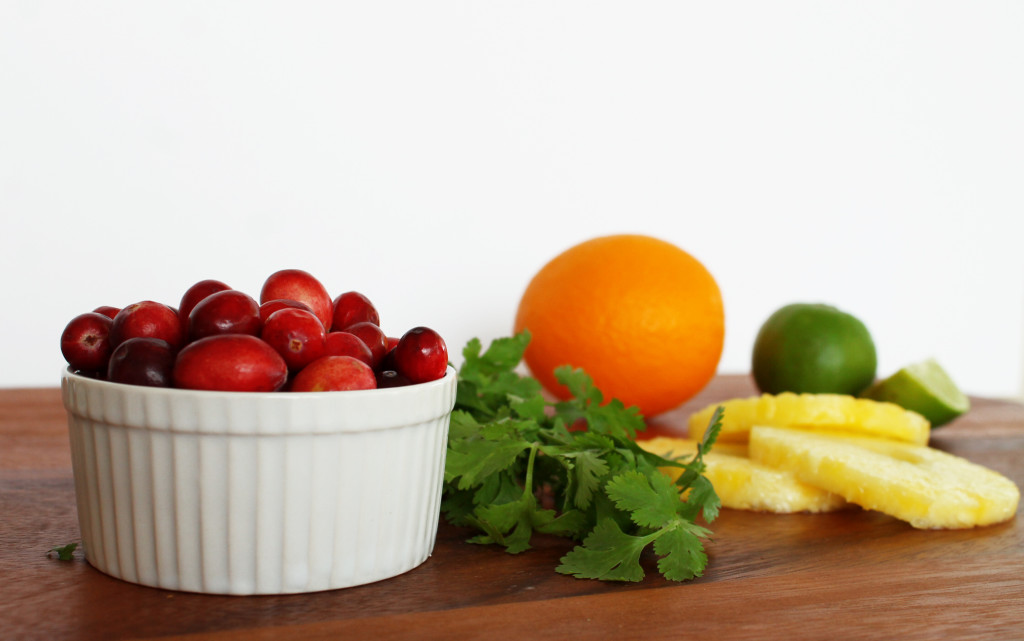 This salsa is ideal if you want to try something different and fresh to accompany the turkey for Thanksgiving. It also tastes sublime on a turkey sandwich, perfect for those Thanksgiving leftovers or you can try it on some fish tacos for a surprisingly delicious flavor combination your taste buds will delight in.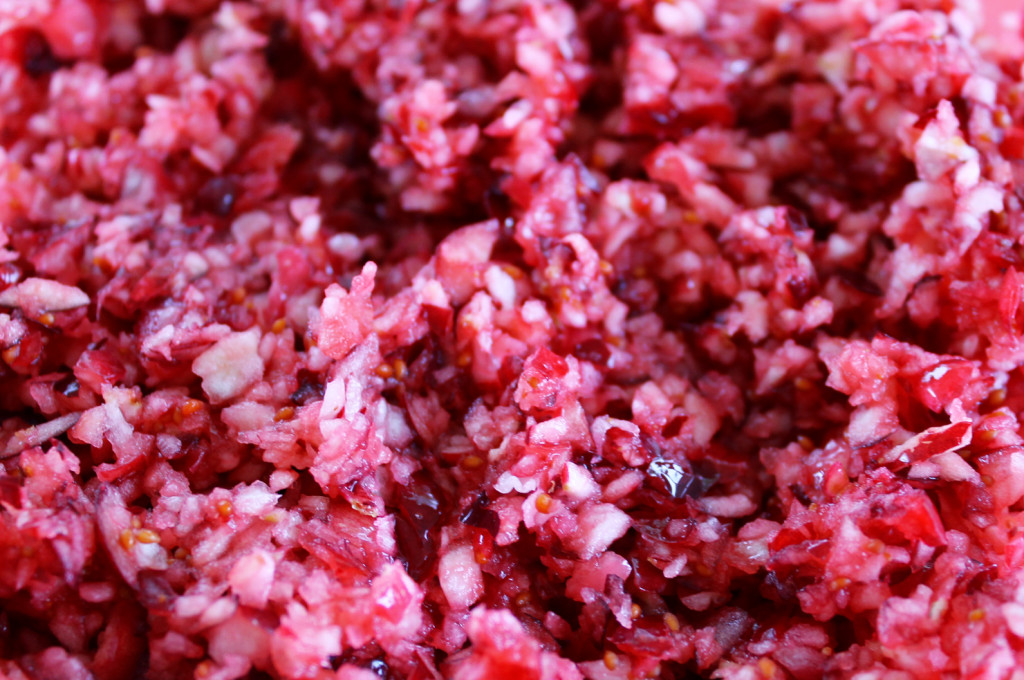 In past years I have experimented with different recipes of home made cranberry sauce but this year I decided to go a step further and give raw cranberries a try.
I combined fresh cranberries with sugar and orange juice, added some lime juice to really bring out the tartness. To combat the bitterness I added some sugar and some caramelized pineapple. Finally the addition of fresh cilantro gave it a fresh and fragrant touch.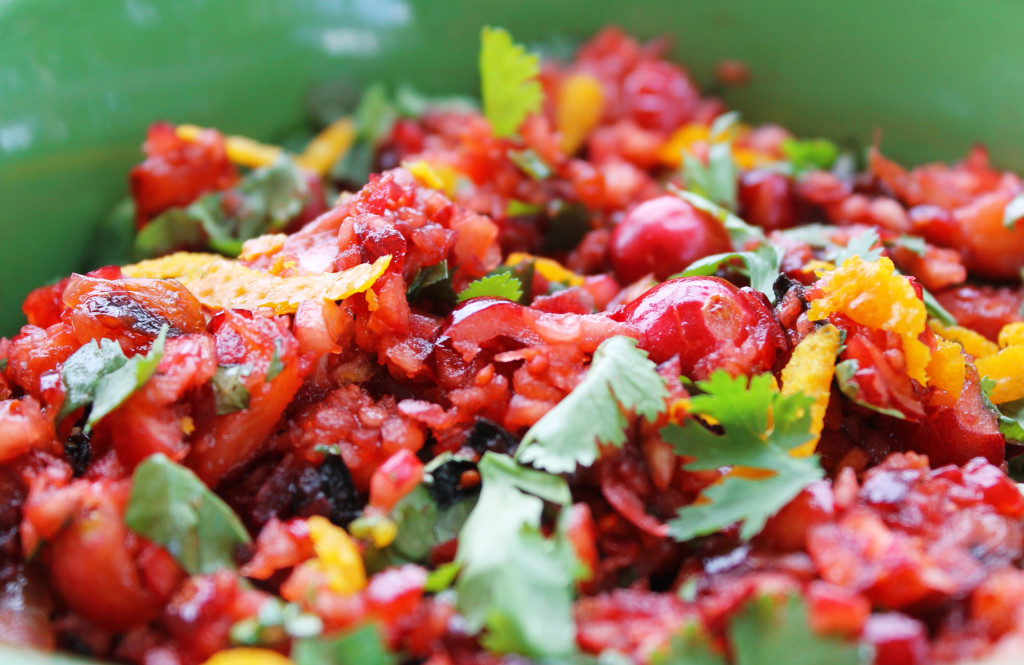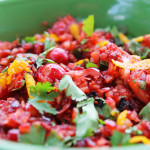 Cranberry Pineapple Salsa
Ingredients
1 12-

ounce

bag fresh cranberries

1/2

cup

sugar

2

tablespoons

fresh orange juice

2

tablespoons

fresh lime juice

2

tablespoons

grated orange peel

1

tablespoon

vegetable oil

1

pineapple cut into small pieces

3/4

cup

chopped fresh cilantro and more for garnish
Instructions
Preheat oven to 450°F

Toss pineapple with oil then place in a roasting pan on top rack.

Roast for approximately 40 minutes turning occasionally until pineapple is caramelized.

While pineapple is in the oven place the cranberries in a food processor and pulse a few times until coarsely chopped.

Transfer chopped cranberries to a bowl and stir in sugar, orange peel, orange juice and lime juice.

Add caramelized pineapples stirring until sugar has dissolved.

Let cool completely.

Add cilantro and serve immediately.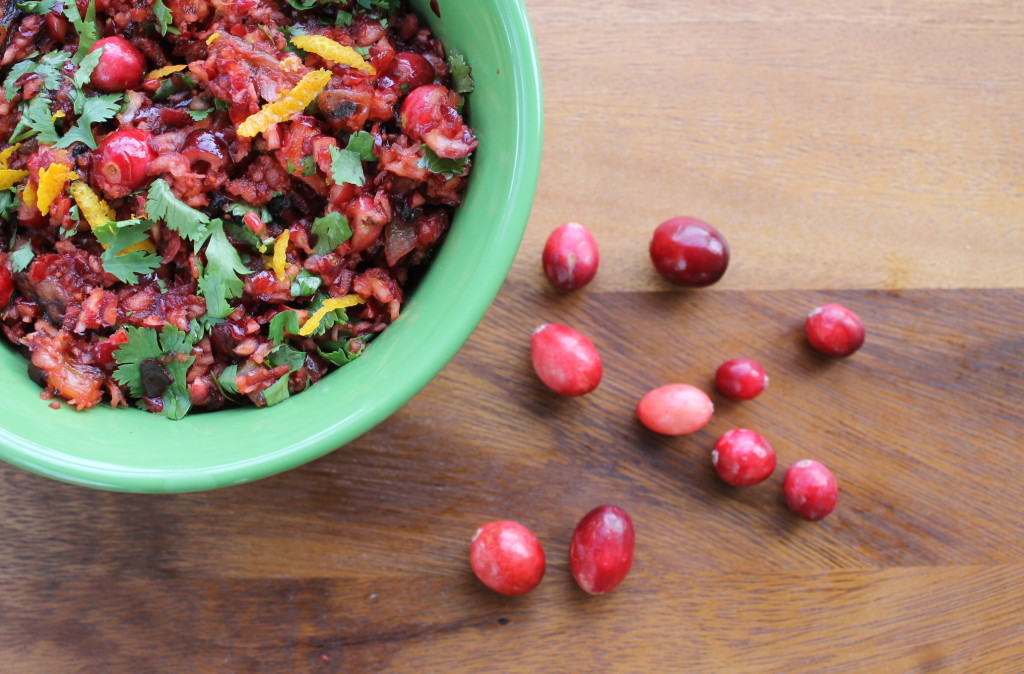 You can check out some of my other Holiday recipes on my Pinterest board below!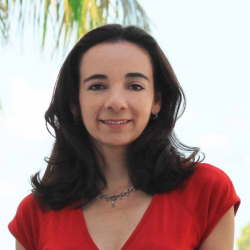 Latest posts by Paula Bendfeldt-Diaz
(see all)