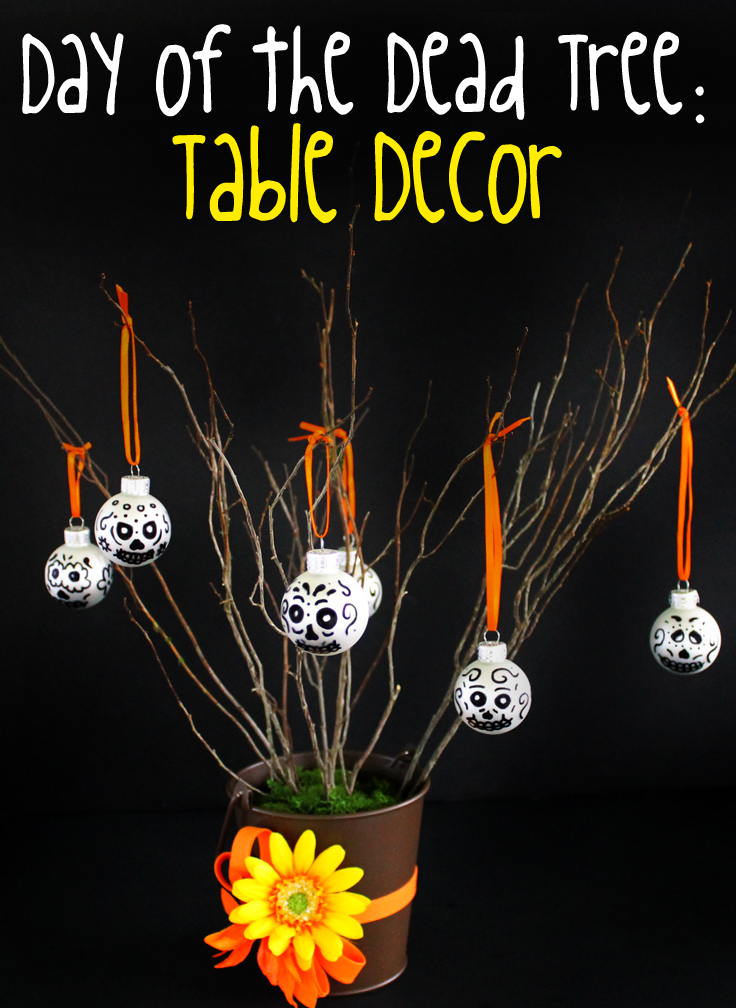 This year we are decorating the house with a Day of the Dead theme. There are sugar skulls and marigolds and even Day of the Dead inspired pumpkins.  At home we have really embraced the Day of the Dead as the perfect opportunity to inspire in our children a appreciation for those family members who are no longer with us and an opportunity to talk about death in a positive light.  To decorate the house we decided to make a sugar skull inspired Dia de los Muertos tree.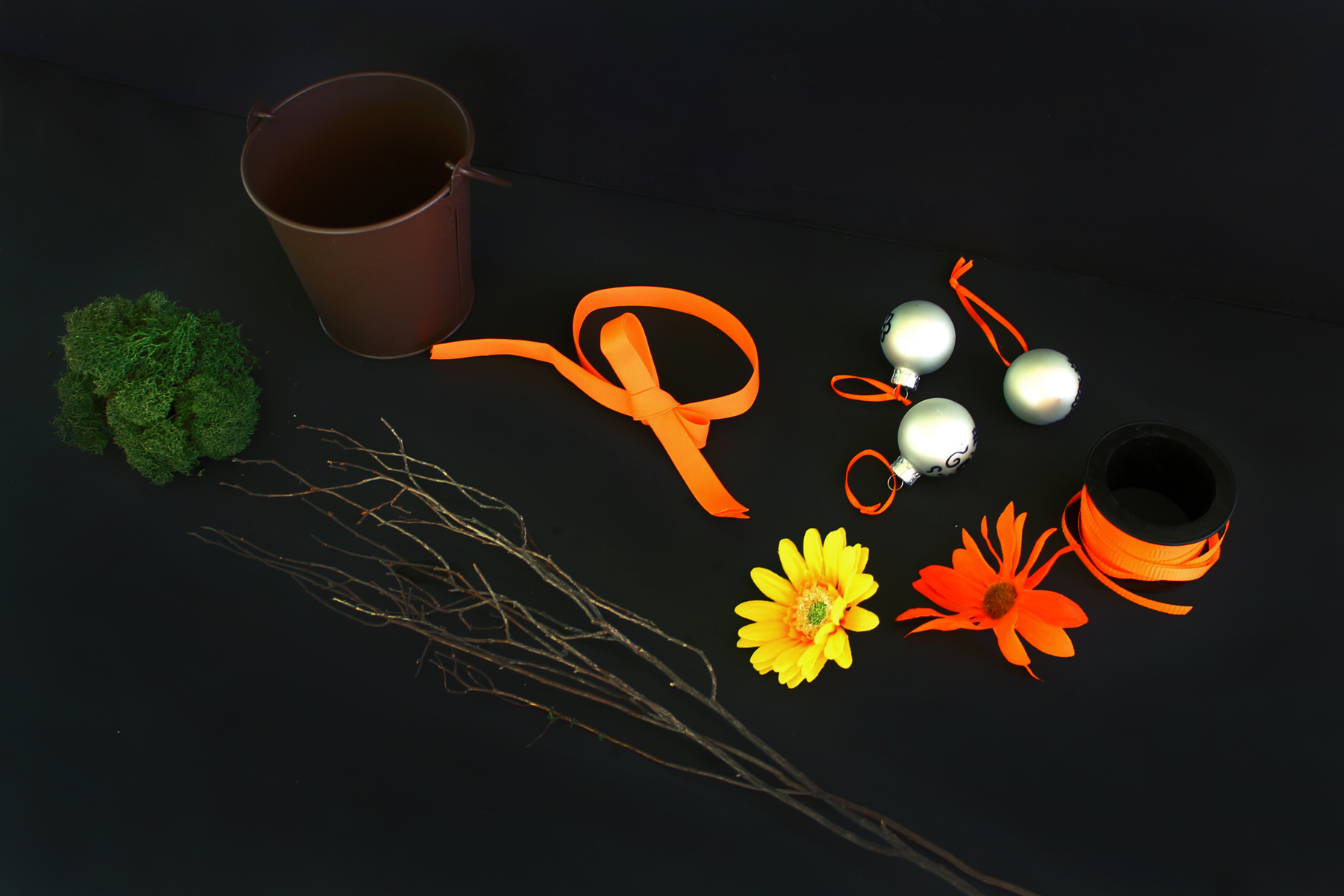 This DIY project is easy to make and will liven up your altar or table scape and looks great next to the Day of the Dead candle skull pumpkin candle holders we made a few days ago!
Materials
Dried twigs
Orange ribbon
Silk flowers, preferably marigolds (I could not find any so used any yellow and orange flowers)
1 small pail or flower pot
White ball glass ornaments
Black oil Sharpie marker
Moss
Glue gun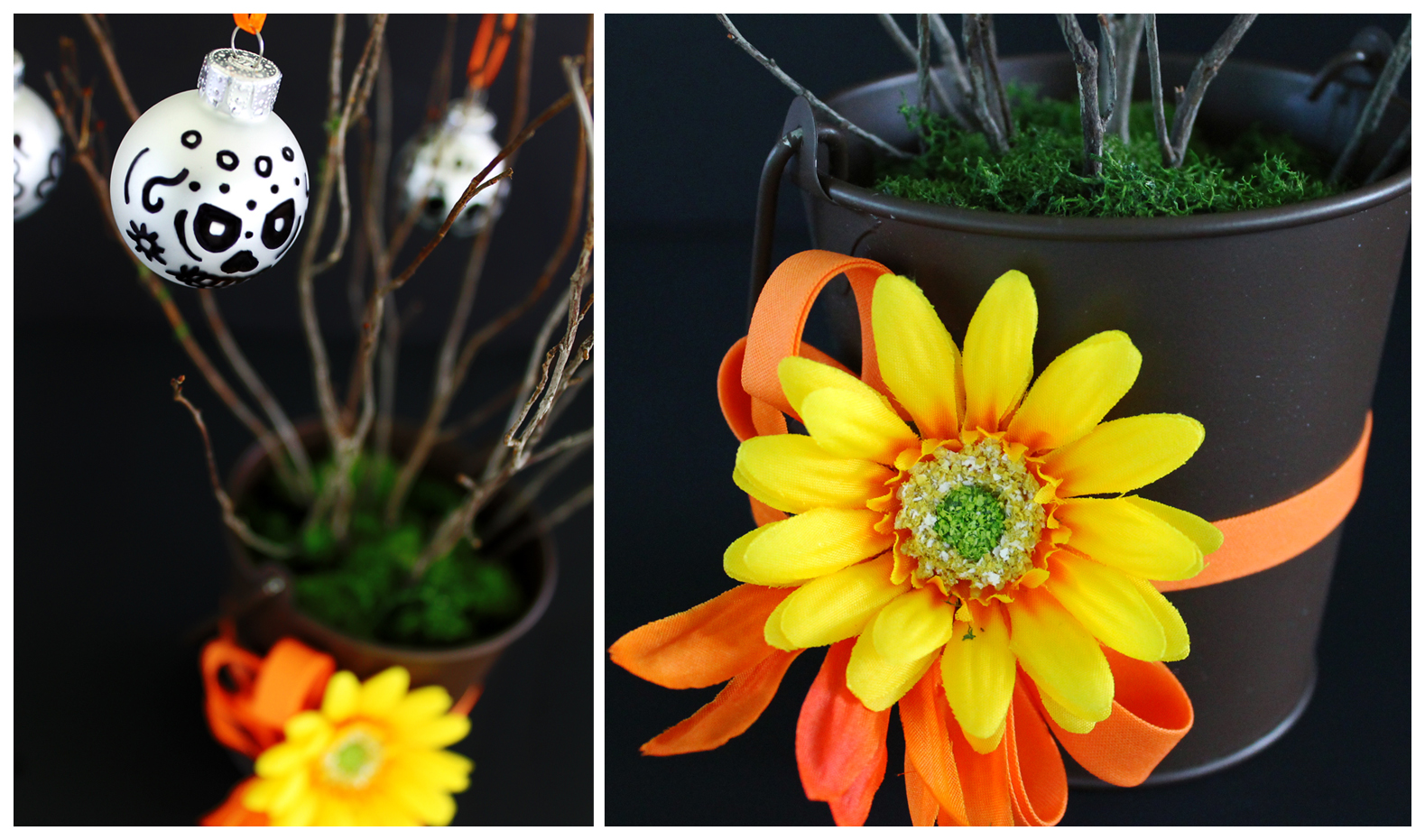 Instructions
Start by painting sugar skull designs on the white ball ornaments.
Tie a piece of ribbon to each ornament.  
Tie a large piece of orange ribbon around the pail or flower pot ending in a ribbon and secure with a couple of dots of hot glue, then add some flowers securing them with hot glue.
Arrange the twigs in the pail or flower pot in the desired way using a two tier flower frog or a wet foam block and cover the foam with the moss.
Hang the sugar skull inspired ornaments on the twig at different levels.
This Día de los Muertos sugar skull tree will make a beautiful decor on an altar or shrine or as a centerpiece for a Day of the Dead celebration!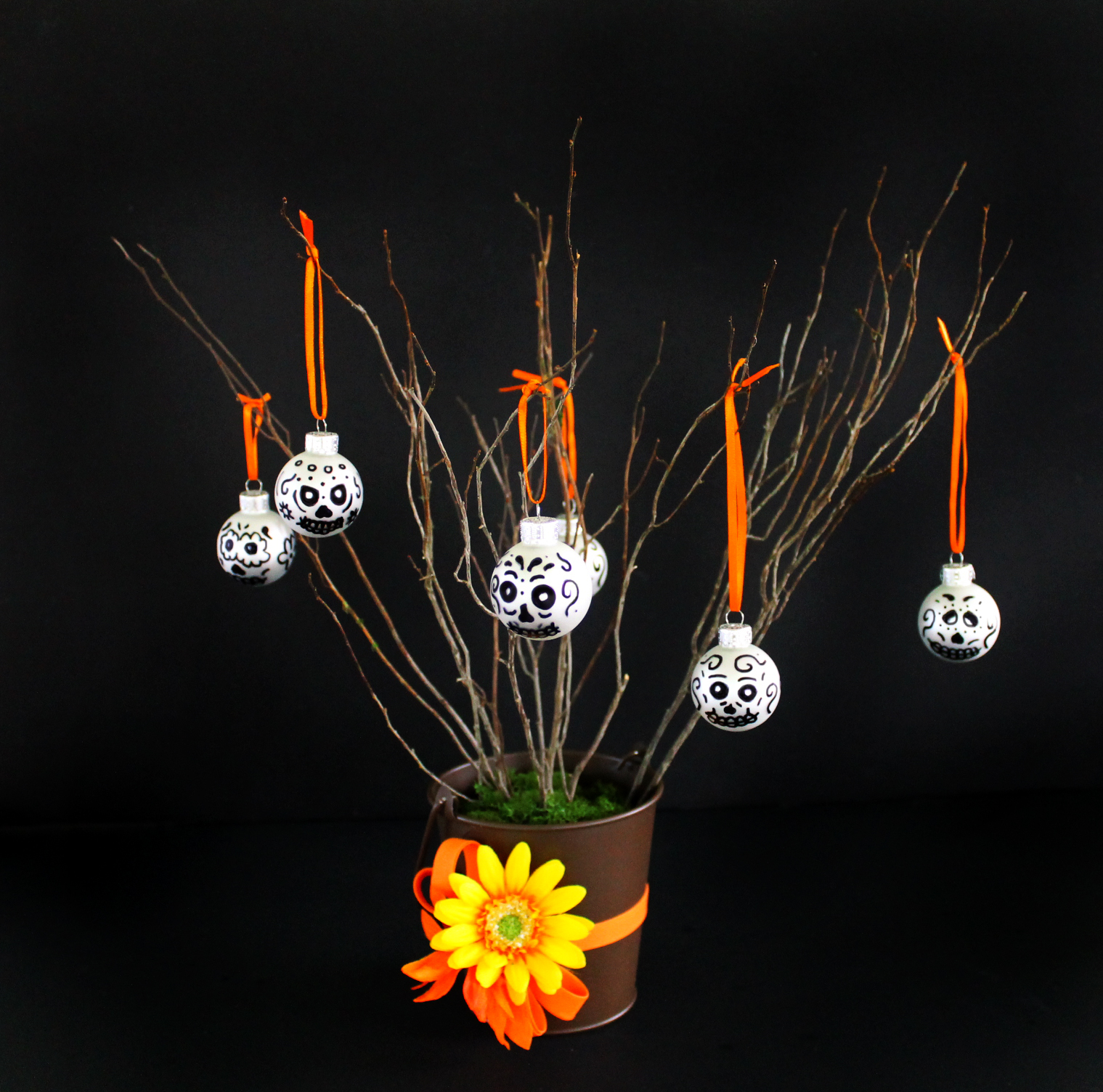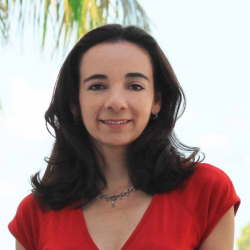 Latest posts by Paula Bendfeldt-Diaz
(see all)