The Day of the Dead or Día de Los Muertos is a traditional Mexican holiday celebrated on November 1st. It honors the lives of our family members and loved ones who have passed away. Here are 25 easy-to-make Day of the Dead DIY crafts you can do with your kids. Some of these are so easy they will only take a few minutes! Many of these Day of the Dead crafts would make incredible decorations for your altar or a party or celebration.
DIY Craft Ideas For Day of The Dead
These candle holders are an easy Día de Los Muertos craft project. A DIY pumpkin will make a stunning centerpiece, ideal for a Day of the Dead altar. Your kids will love decorating these colorful holders as the focal point for your altar.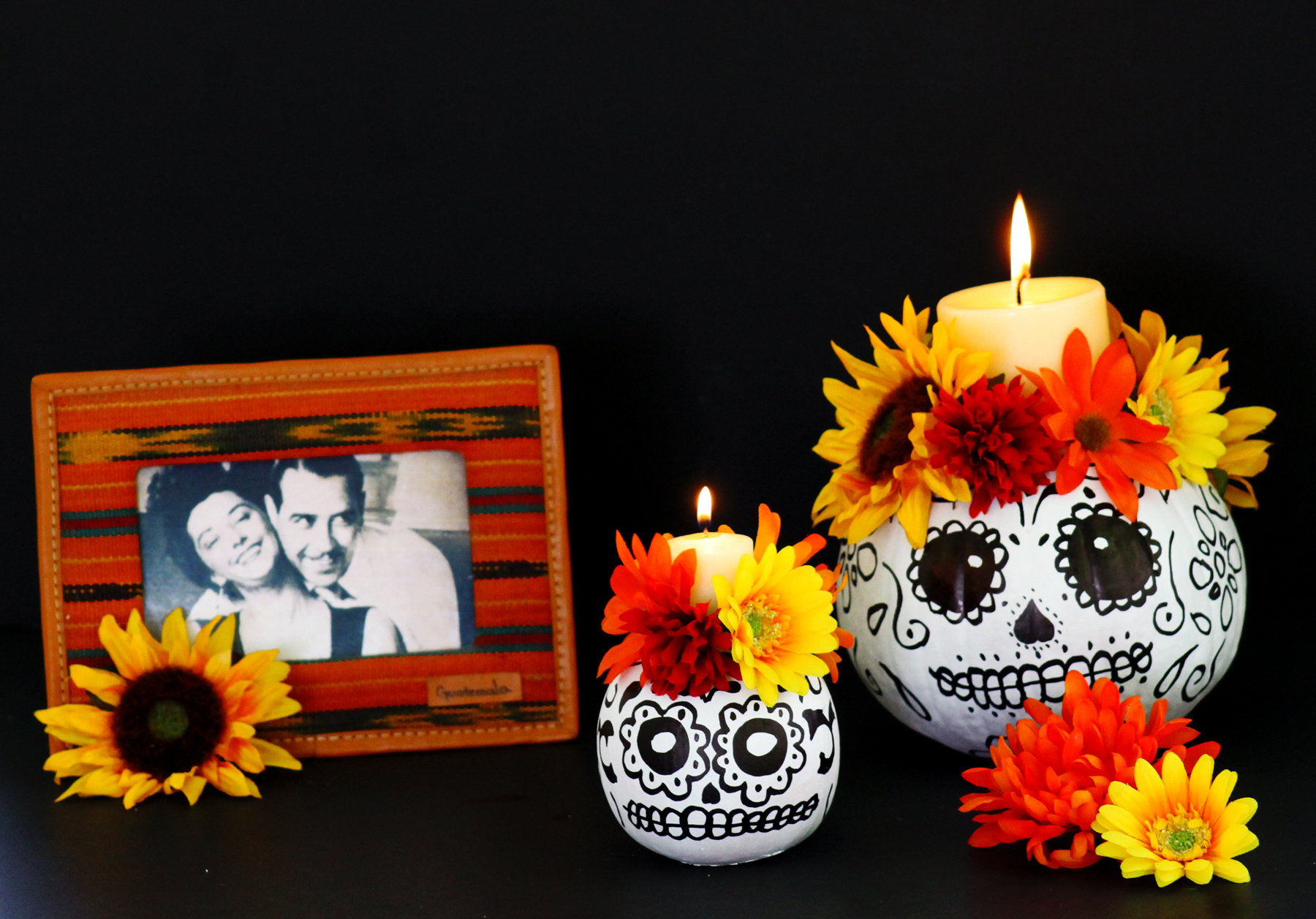 Painting and glittering prayer candles will give your Day of the Dead altar a cheery feel! The flame represents eternal life, and people use certain scents to lure the dead. Adding a prayer candle to your Dia de Los Muertos celebration is a simple and creative way to honor our loved ones.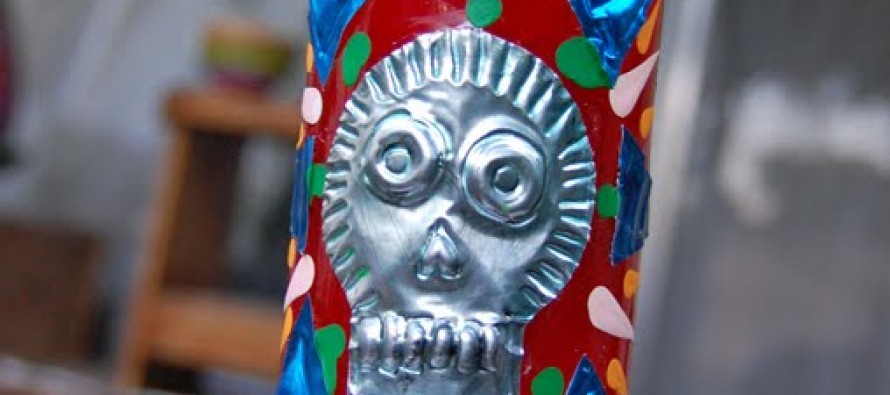 These non-toxic glow-in-the-dark Day of the Dead lanterns are so easy to make. They are a great Dia de Los Muertos craft to make with kids. We like to make this every year, using them as night lights for the kids. They are so much fun to create!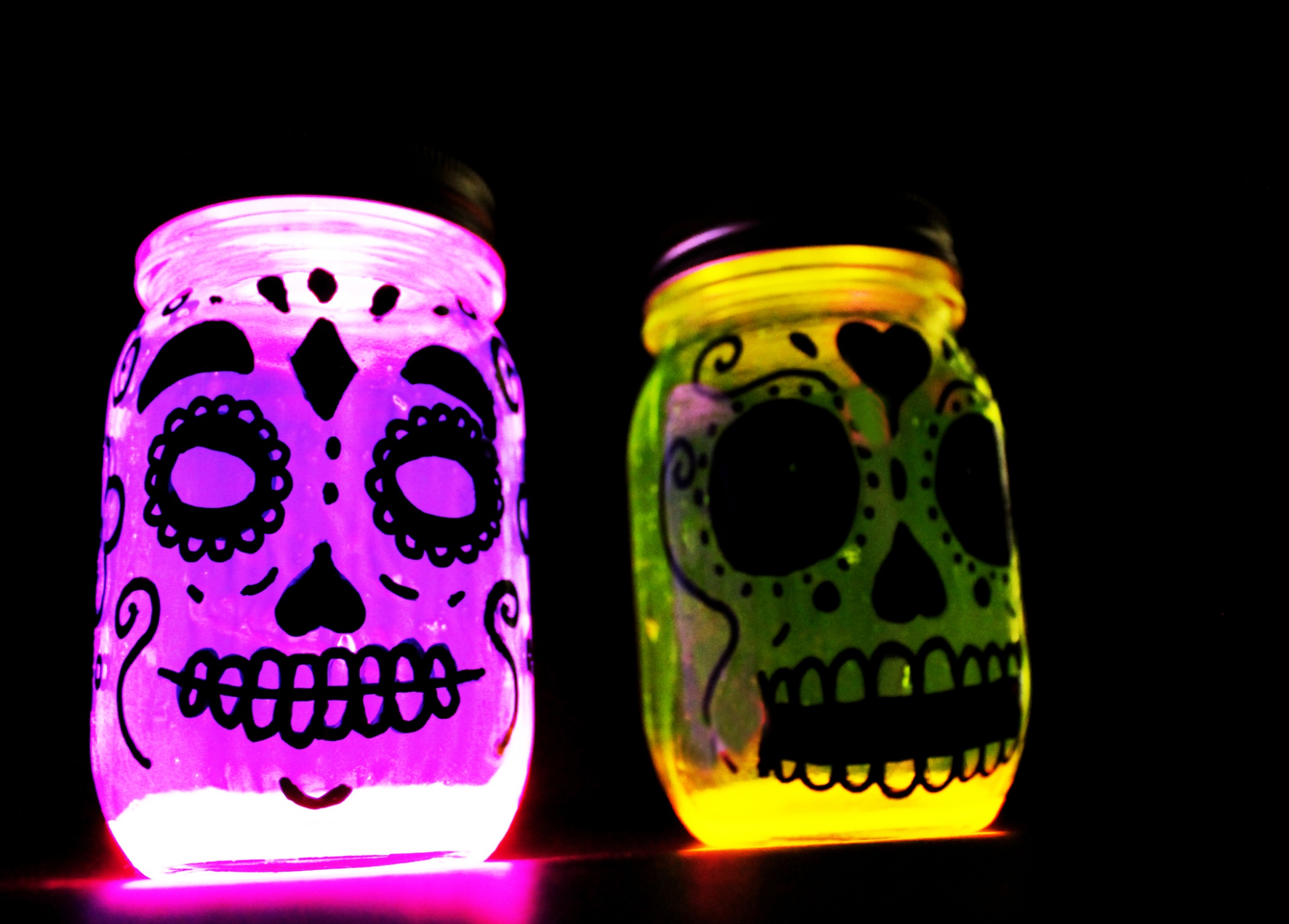 Try this original activity the whole family will have a fantastic time doing! Get those creative juices flowing by painting these skulls. You can use them as decoration for the altar or a Día de Los Muertos party.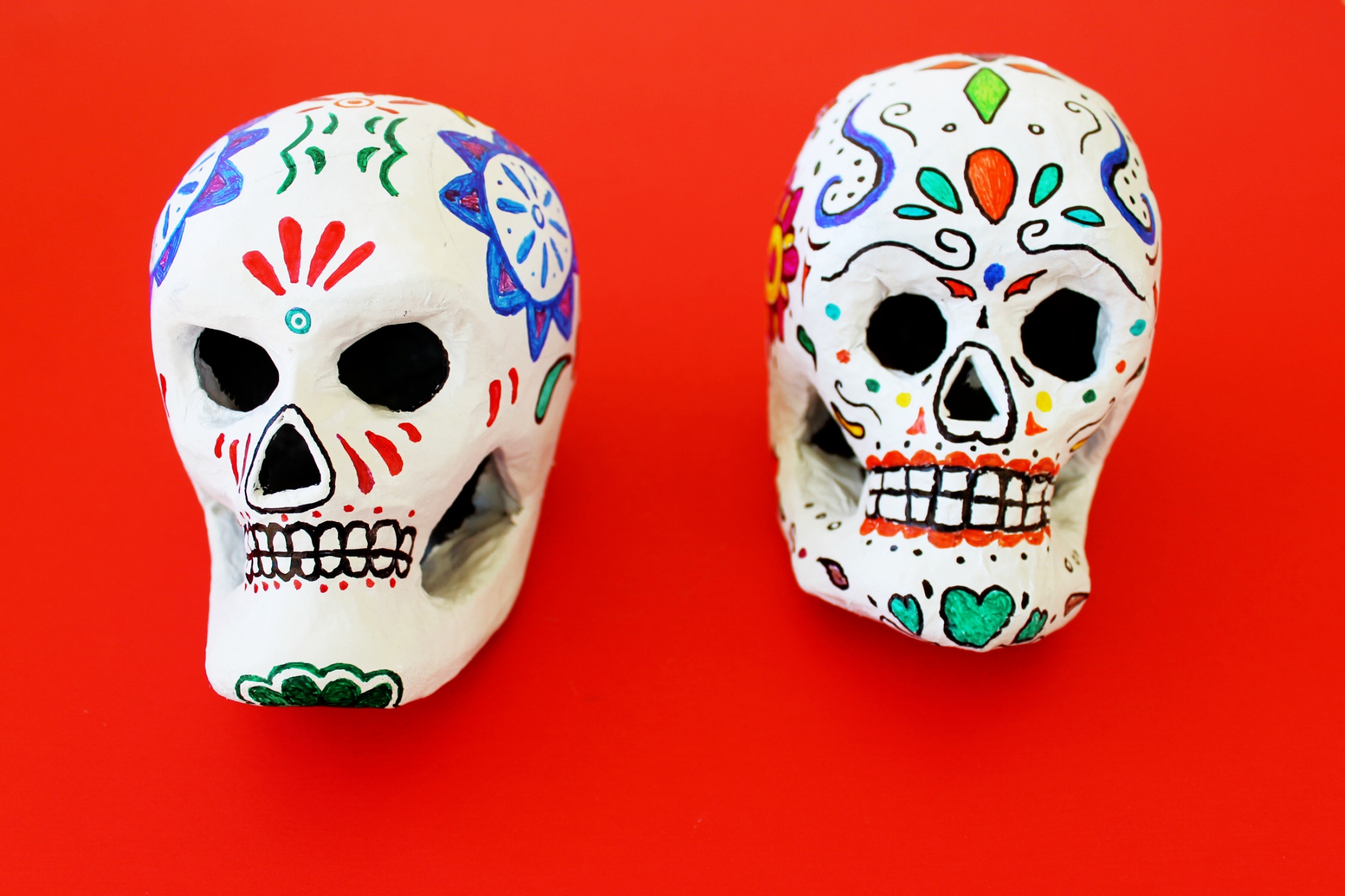 Cute sugar skull balloons are easy to do and make your wall pop. The best part is how affordable and simple this Day of the Dead craft is. And it only takes a few minutes to make!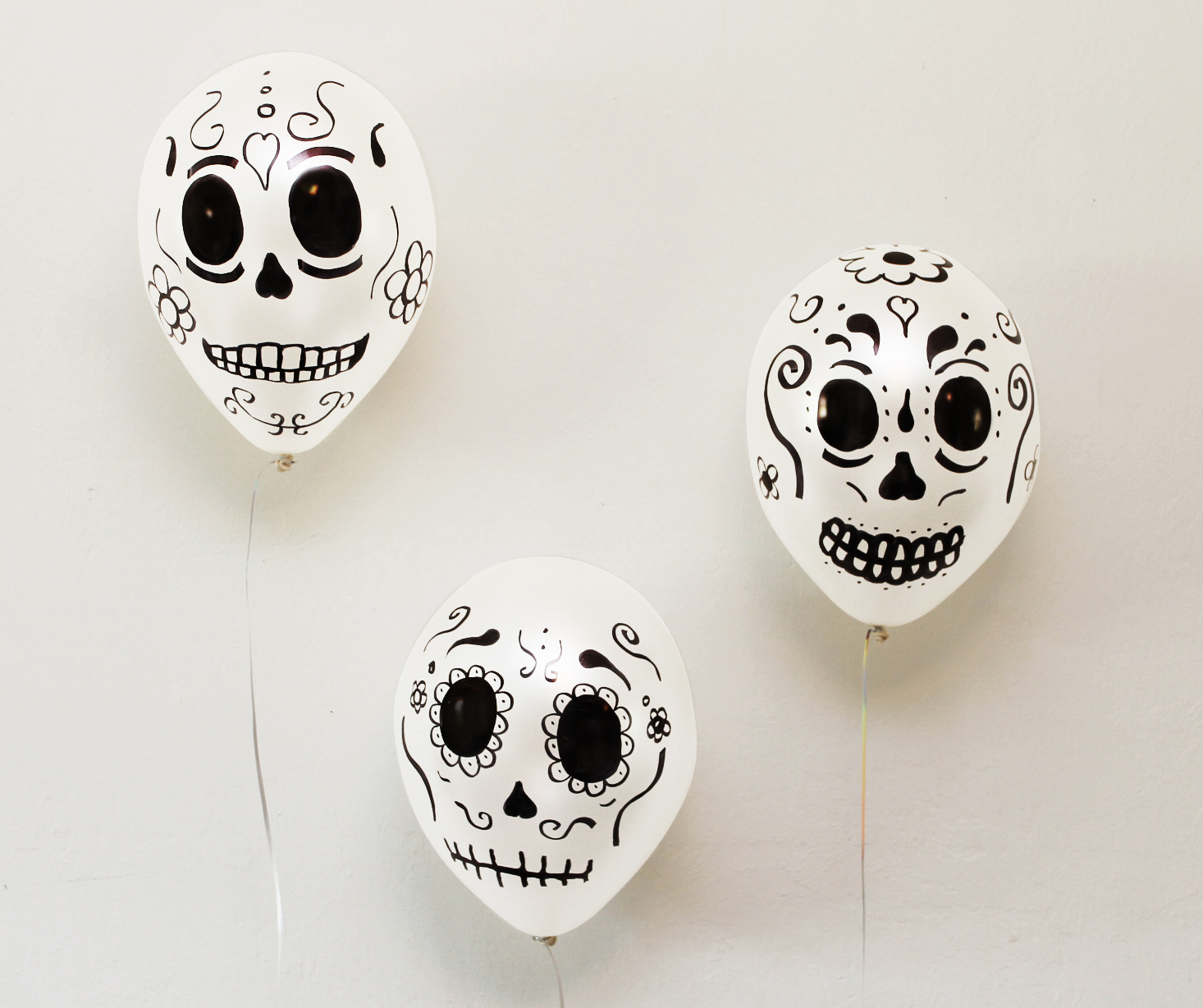 Make a playful craft that will look great on an altar or as a Day of the Dead-themed decor in your home. Pin it on the side of the table for the perfect Día de Los Muertos decoration.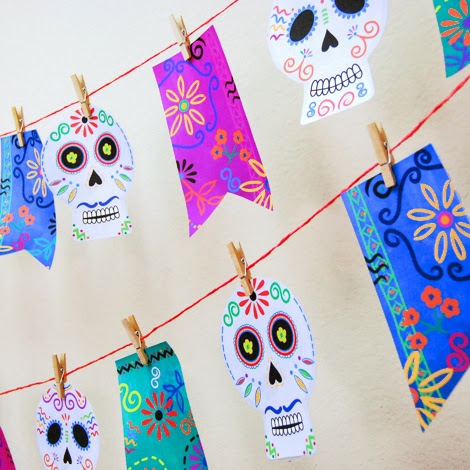 This Día de Los Muertos lantern is not only a quick craft but also an affordable and kid-friendly option for your altar. Itis an easy activity you can enjoy doing together as a family.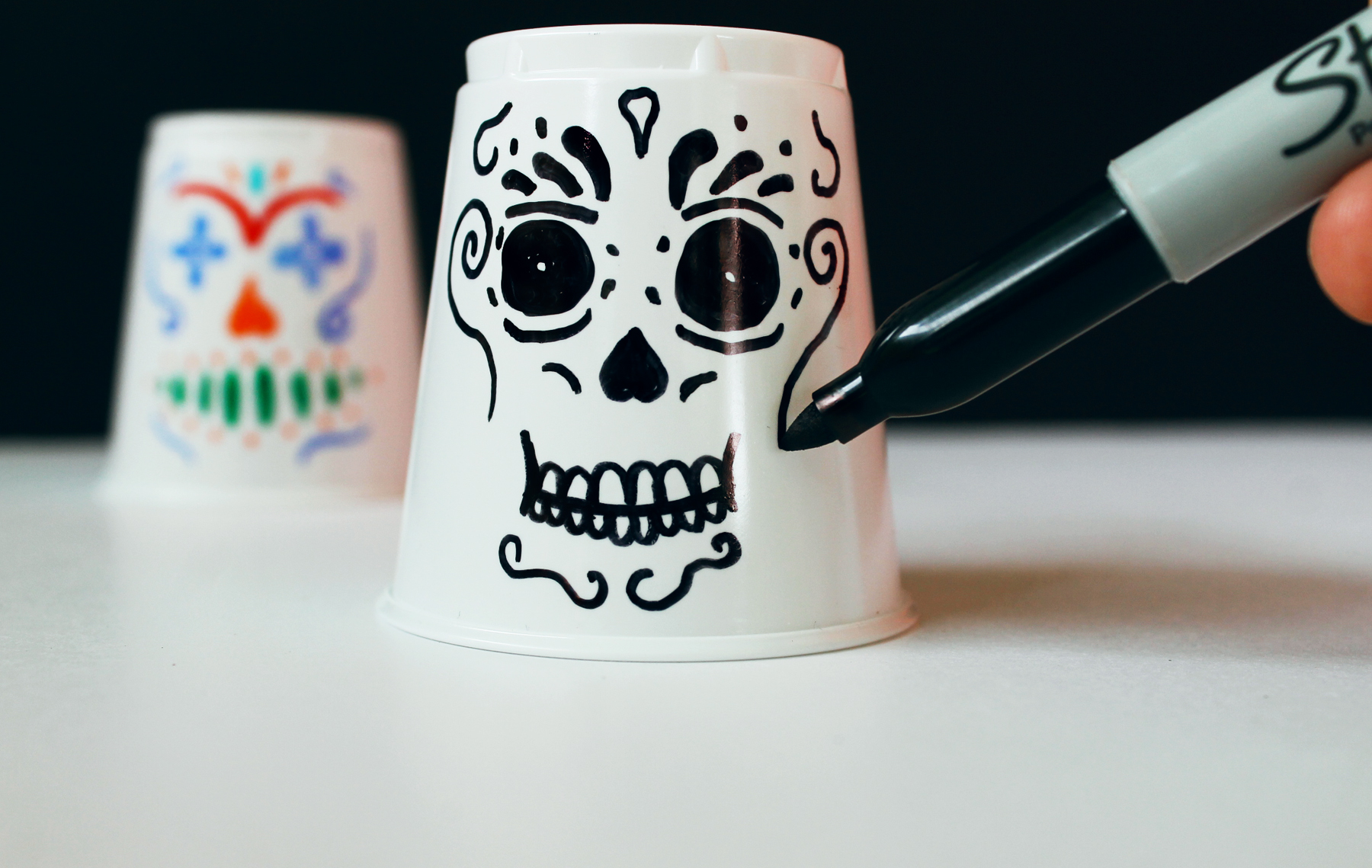 You won't believe how a sugar skull bracelet could be so cute! Hop on the beading train and whip up a batch of bracelets for Dia de Los Muertos! Check out the video on how to make this easy and fabulous craft!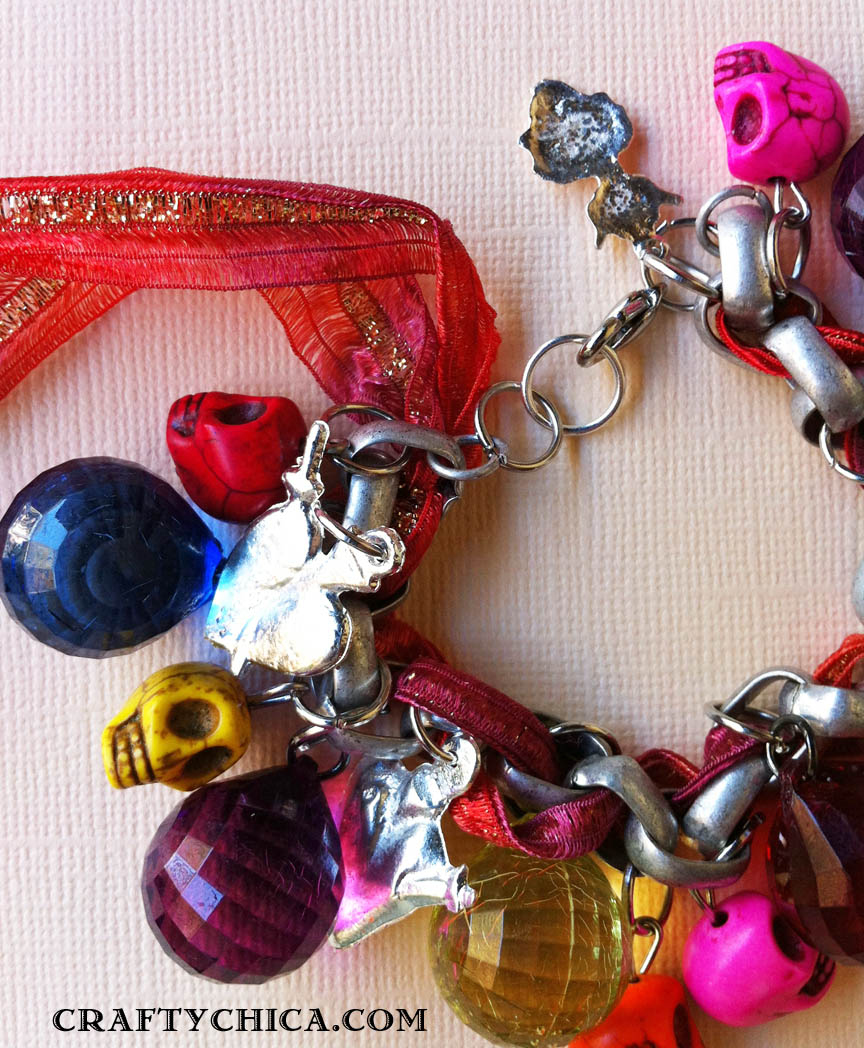 Make your own Sugar Skull Piñata and fill it with delicious goodies! Let your imagination fly, and use different colors and designs to decorate these fun piñatas!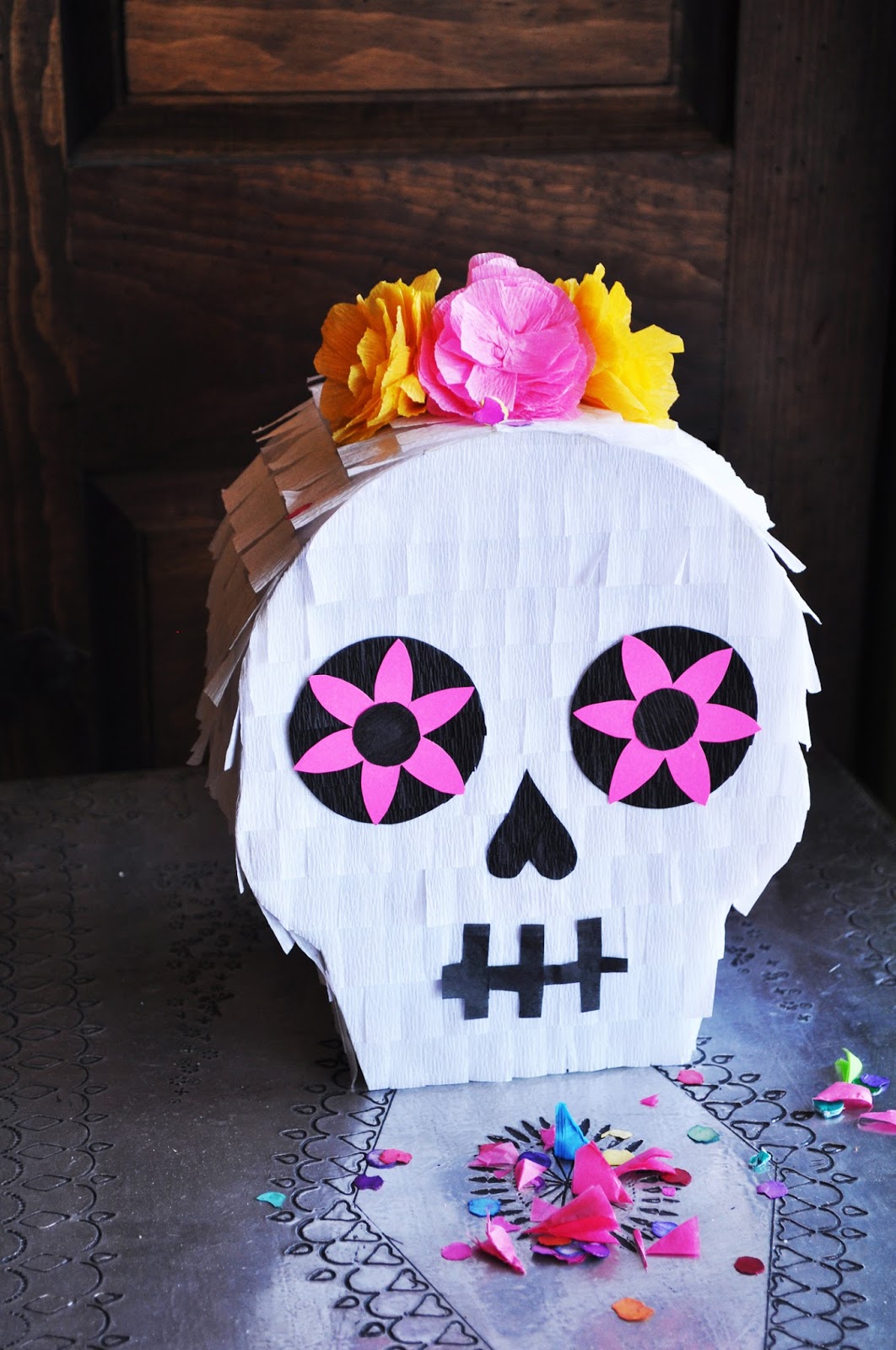 Inspire your children with an appreciation for family members who are no longer with us. Take advantage of this holiday to talk about death in a positive light with a sugar skull-inspired tree. This easy DIY project will liven up your altar! It looks great next to the Day of the Dead pumpkin sugar skull candle holders.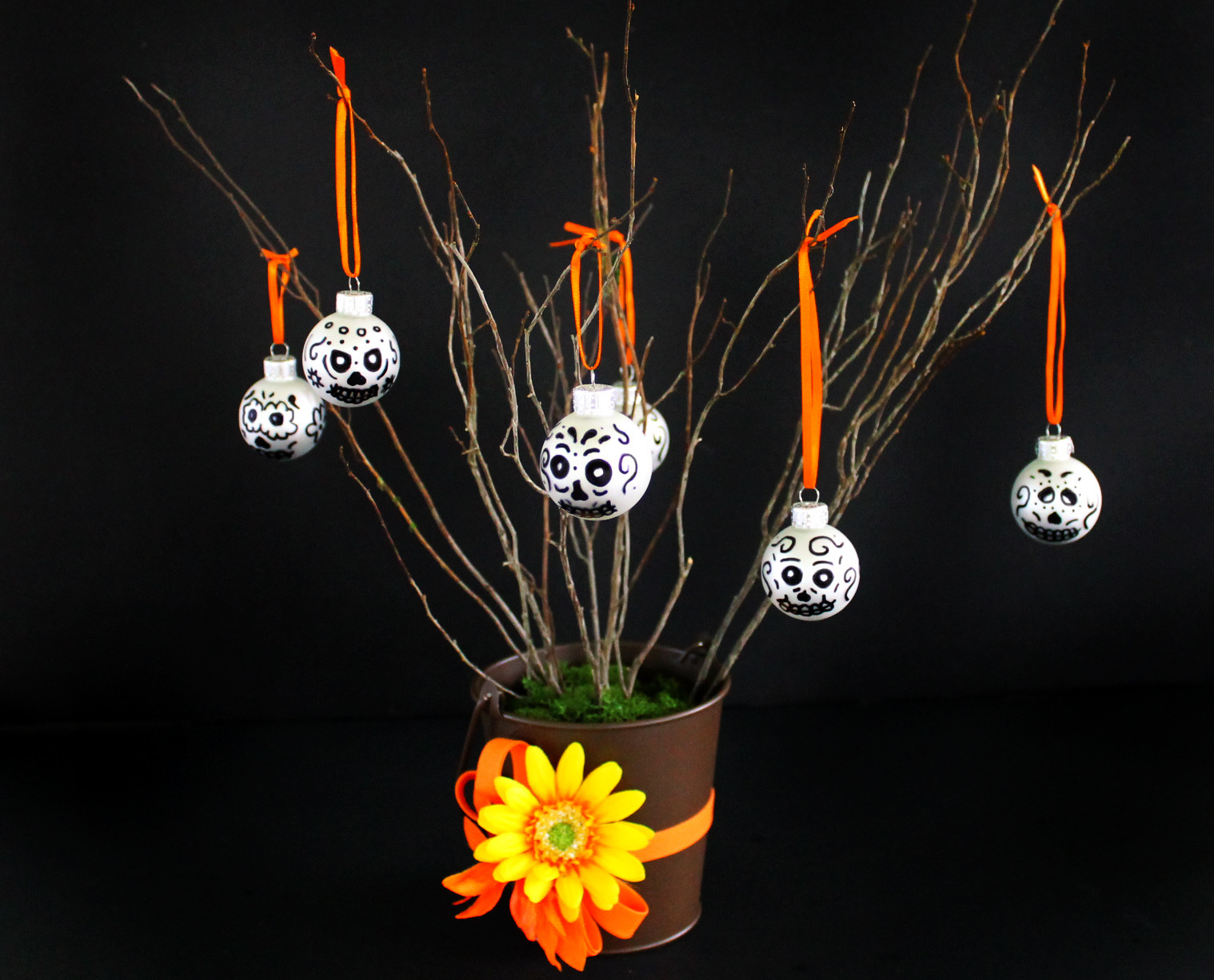 Here is a cool series of glittered Papel Picado pumpkins that are themed around Mexican pop art. It is the perfect DIY craft for the Dia de Los Muertos altar. Colorful and glittery, this is such a fun Day of the Dead decoration to make!

Looking for a unique project to create Day of the Dead crafts? Gather those rocks your kids collected over the years and make these incredible stone skulls! It is a fantastic activity to do with your kids on Día de Los Muertos.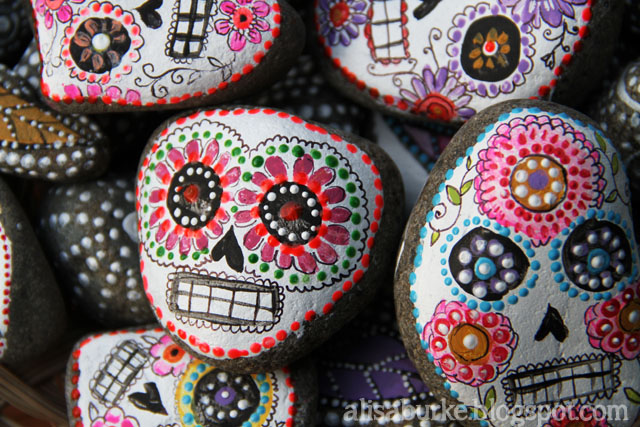 These easy crafts are a great DIY idea! They will look beautiful decorating a Día de Los Muertos altar. You can create unique designs and paint these in many different ways. Your family will enjoy making these little boxes, which look so cute!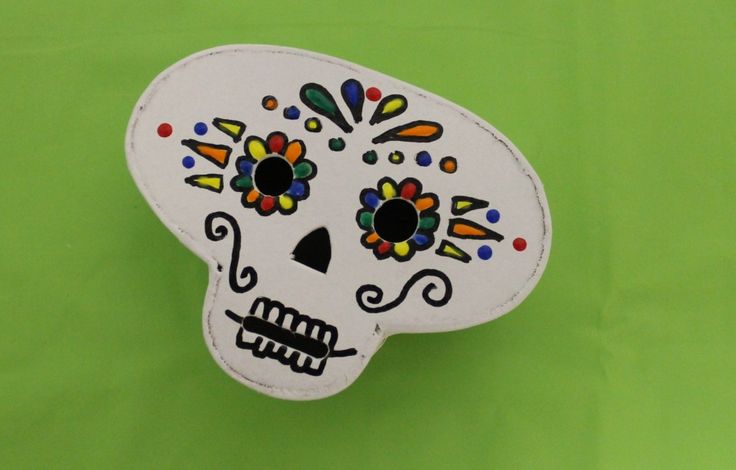 Surprise your kids with a decorated Day of the Dead-themed lunch bag! Your kids will love reading encouraging messages inside this adorable goodie bag.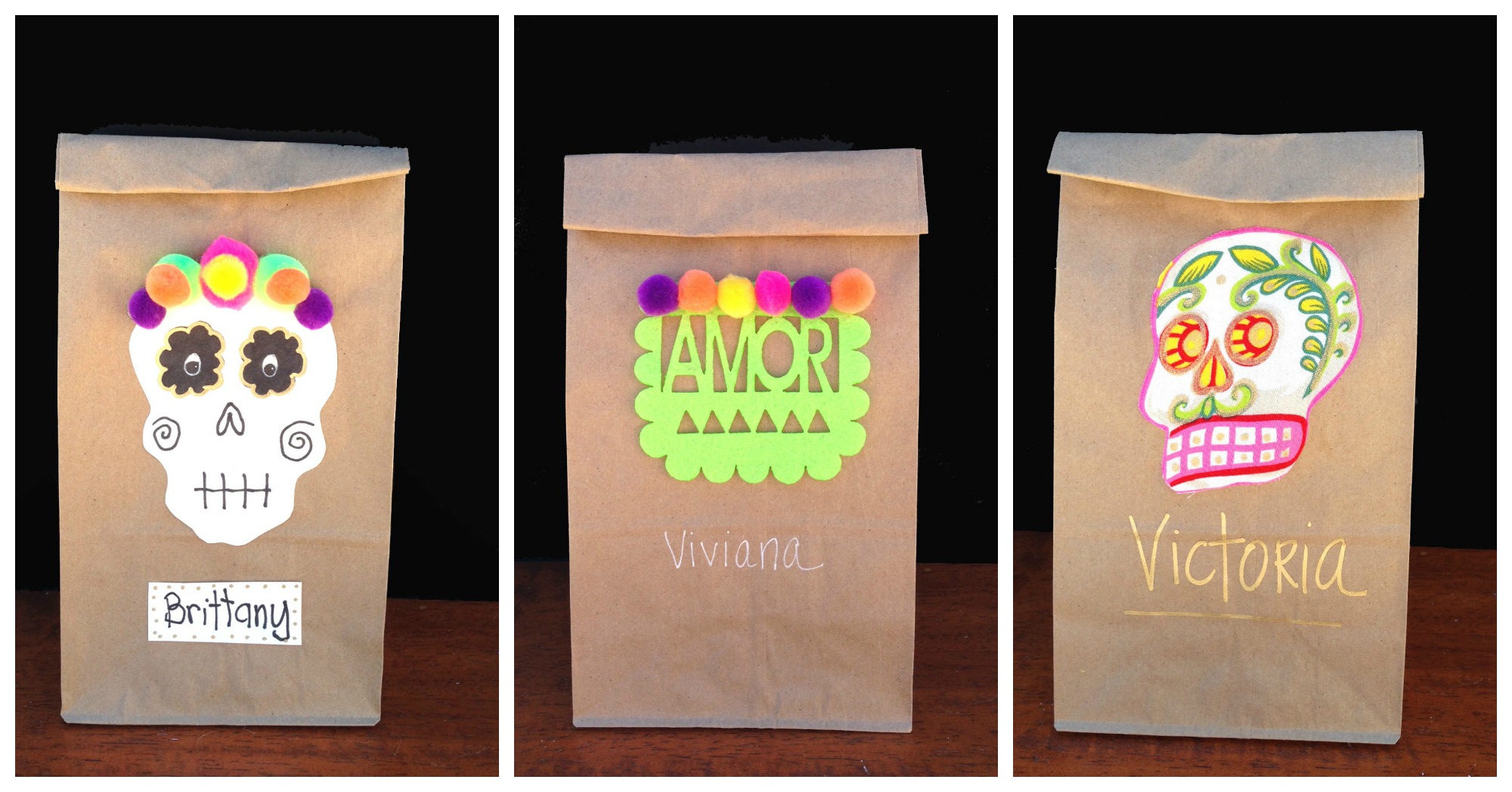 These Calavera (skull) planters would make great decor for a Day of the Dead party. Or you can give them to friends/family as gifts to celebrate life! The plants make great hair or fancy hats!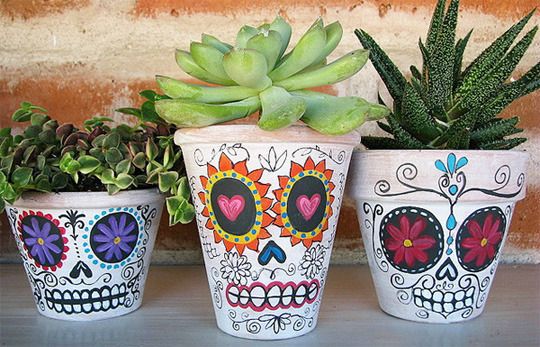 Make these cute Sugar Skull dolls that will look fantastic as stand-alone ornaments. They also look amazing as table centerpieces for your Día de Los Muertos party. They turned out so beautifully and are easy to make.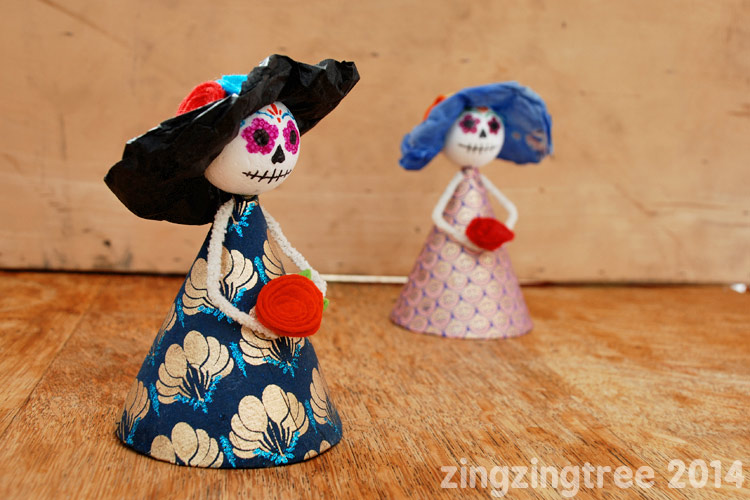 This simple and adorable Catrina is a fabulous craft to make with the kids, ideal for decorating an altar. Día de Los Muertos is about celebrating the lives of loved ones who have passed away. It is the perfect day to bring ancestors "to life" by remembering and telling their stories.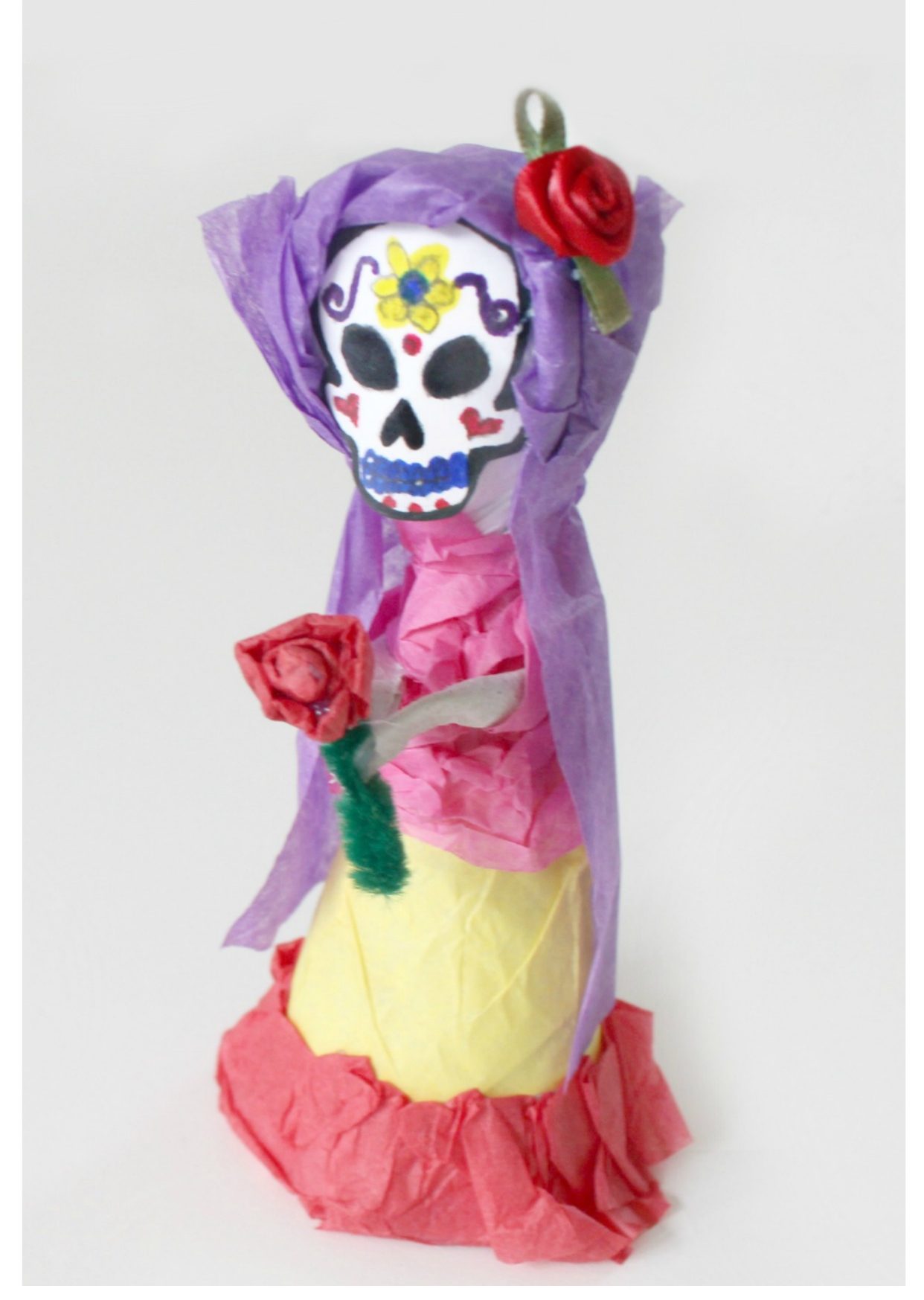 Gear up for the Dia de Los Muertos holiday with incredible DIY crafts. You can use anything to decorate these sugar skull masks. Use bright and vibrant colors to make them more fun!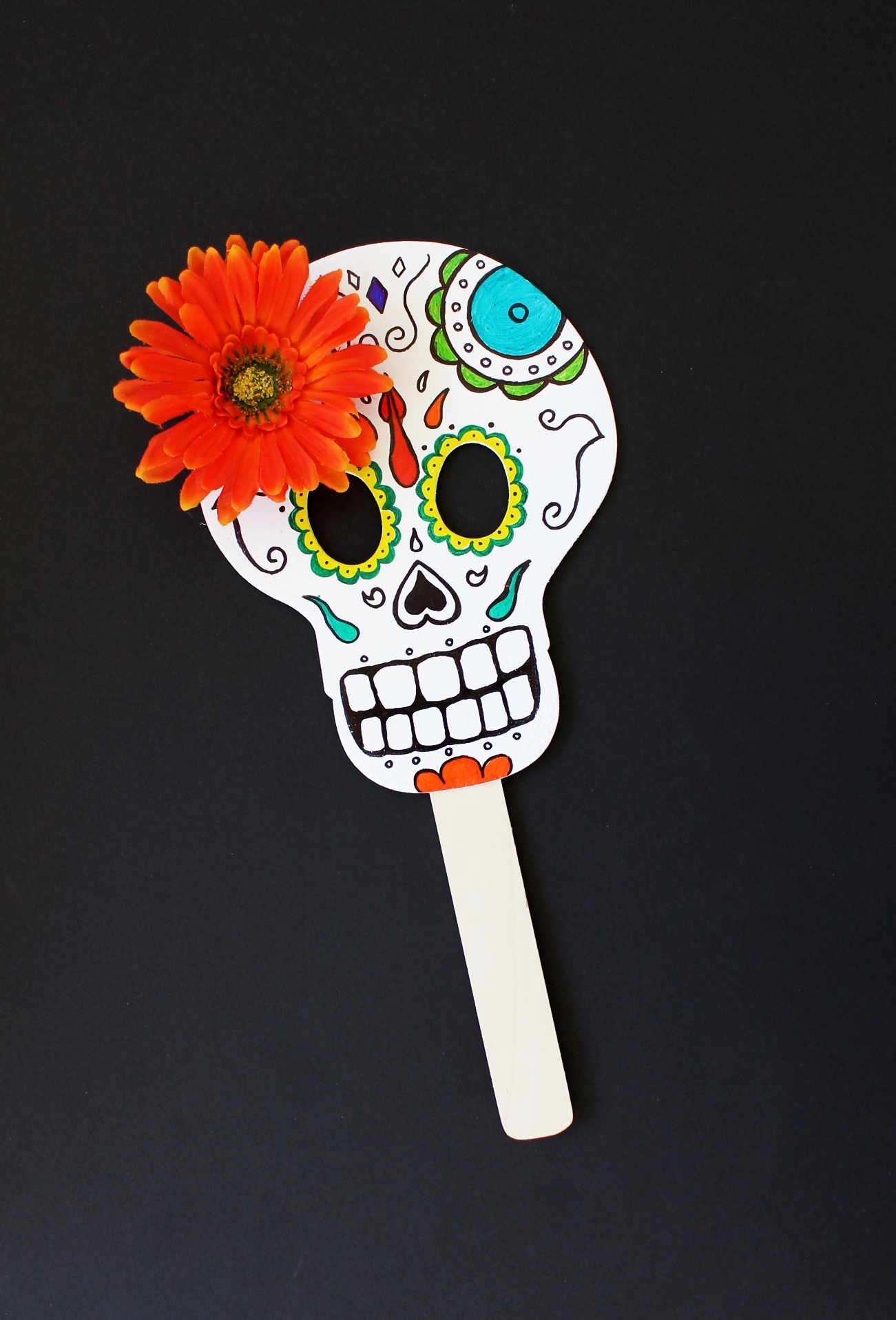 These adorable, fuzzy take on traditional sugar skulls are perfect for the Día de Los Muertos. So let your kids go wild, matching colorful pieces of felt! Add a few embroidery stitches to create your own felt sugar skulls!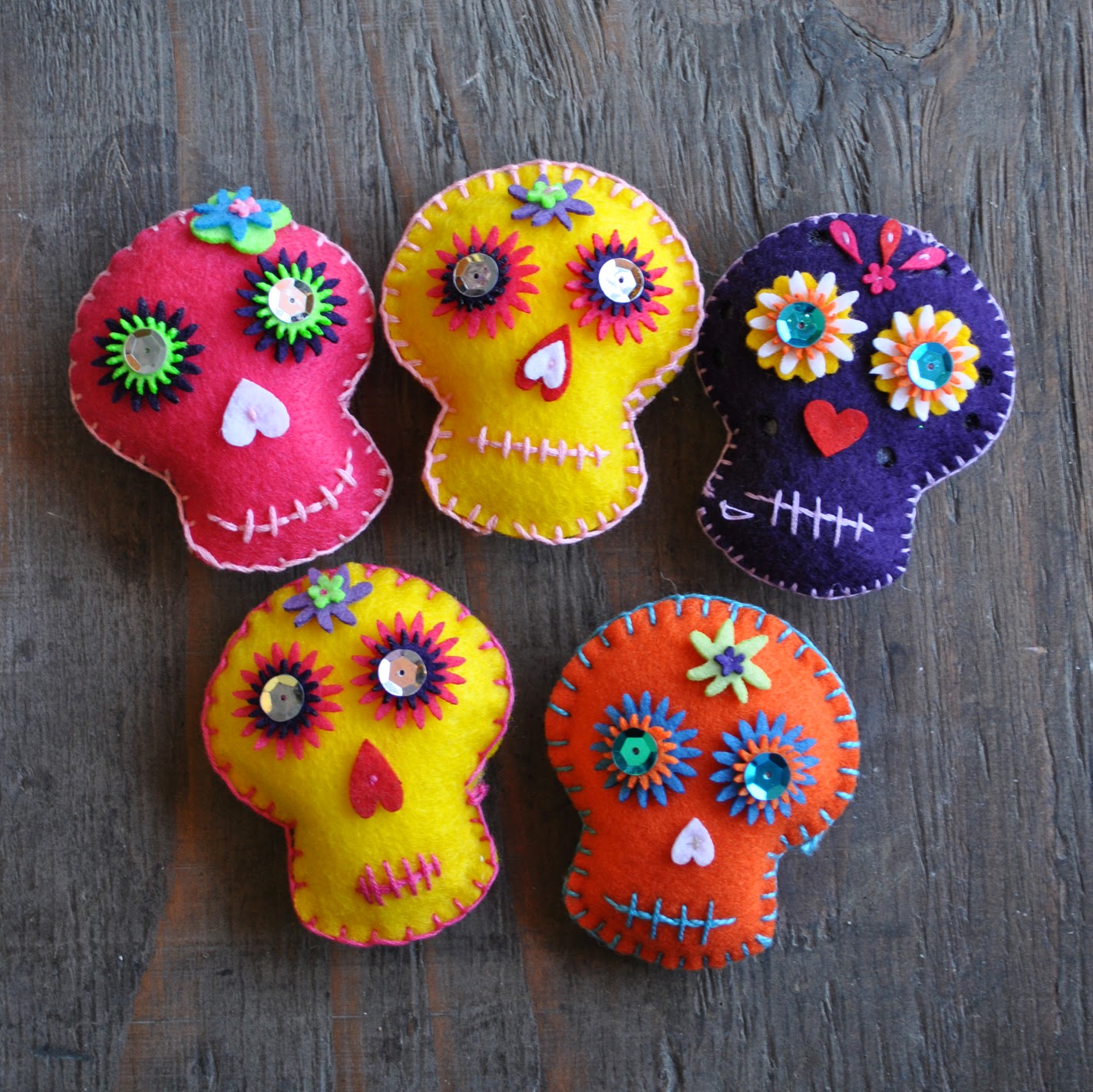 Make a beautiful Day of the Dead craft inspired by the colorful sugar skulls and ofrendas (offerings) used to celebrate the holiday. The marigold is a popular Día de Los Muertos symbol. Use these pretty orange flowers to decorate the altars you make for loved ones.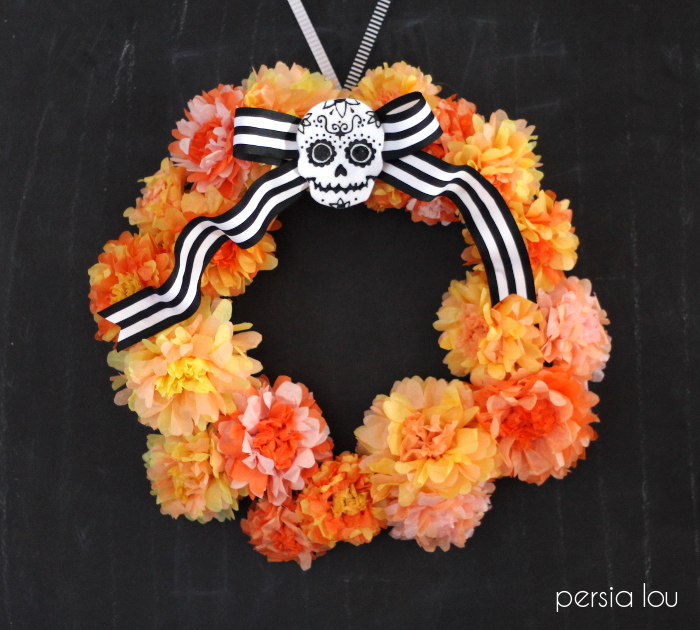 Here is an imaginative take on the traditional art of Mexican Sugar Skulls. This memorable holiday usually includes beautiful and colorful designs. These vibrant decorations are so easy to make too!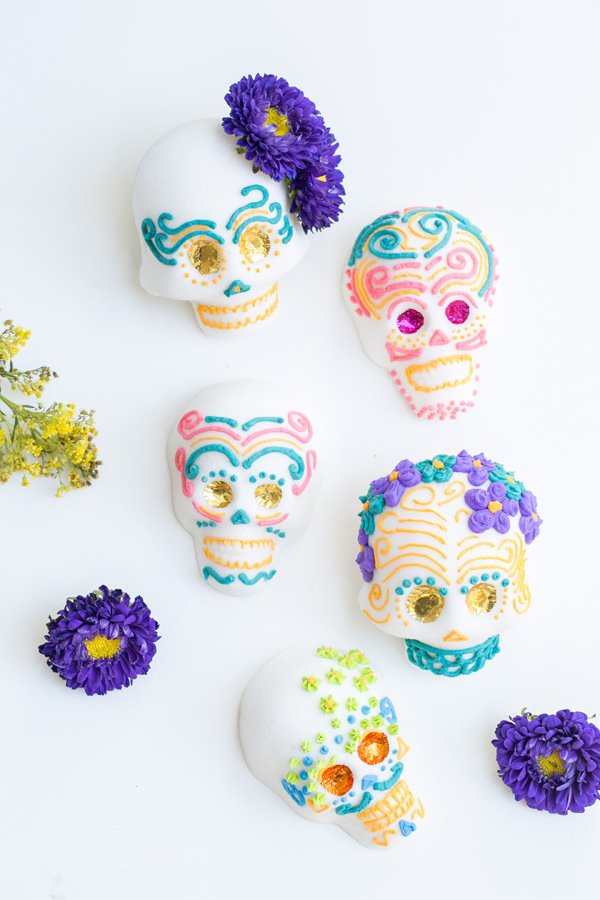 Your kids will love this sugar skull suncatcher! This homemade craft with plastic beads would work well as a Día de Los Muertos ornament. Stick them on your kids' bedroom windows and watch the colors shine through!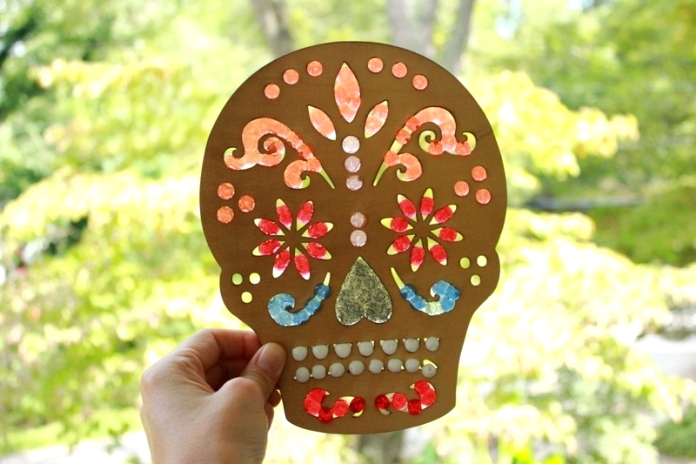 These colorful 3D Calavera or Careta masks are a great new idea to add to your party kit. Use this colorful craft as a costume or as part of your Day of the Dead decorations.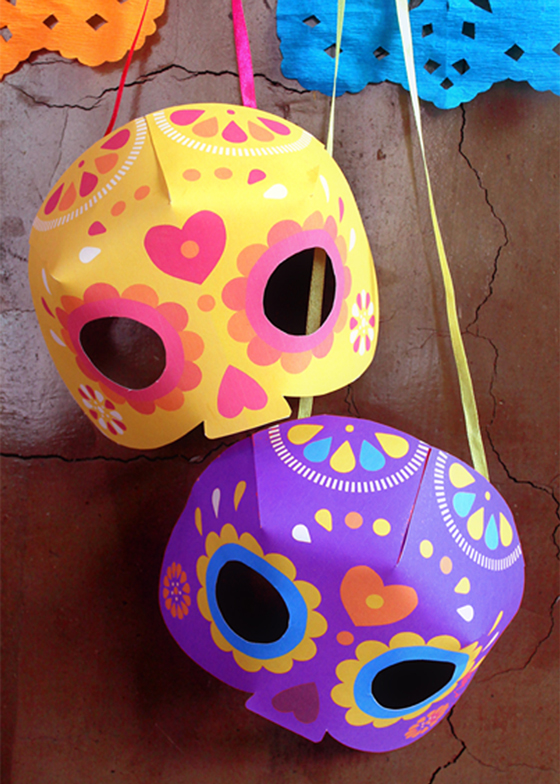 There's not a child that doesn't love to make noise! This sparkly and colorful Day of the Dead-inspired noisemaker is a cheery craft for kids. It's sure to be a hit at any Day of the Dead party or celebration. In addition, it is a beautiful way to introduce kids to the meaning behind El Día de Los Muertos.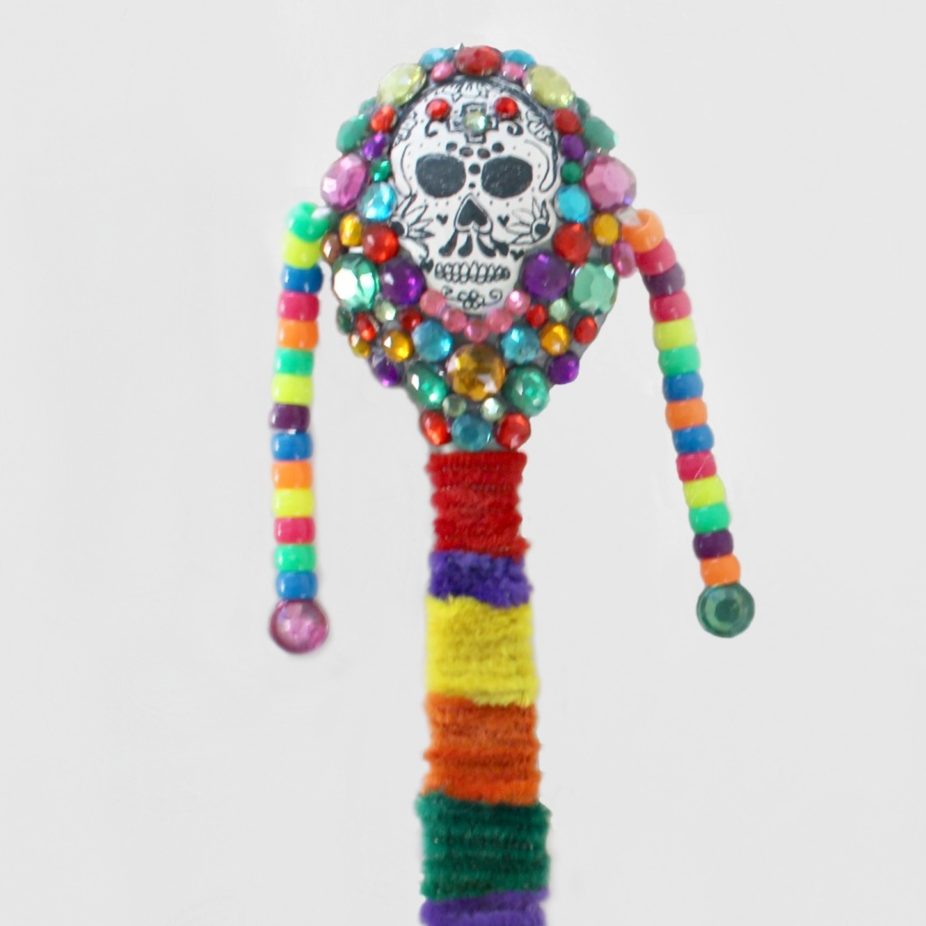 I love participating in fun Craft Lightning projects that are a blast! They stretch the creative muscles by pushing you to come up with an ingenious project. And the best part, it only takes 15 minutes to make.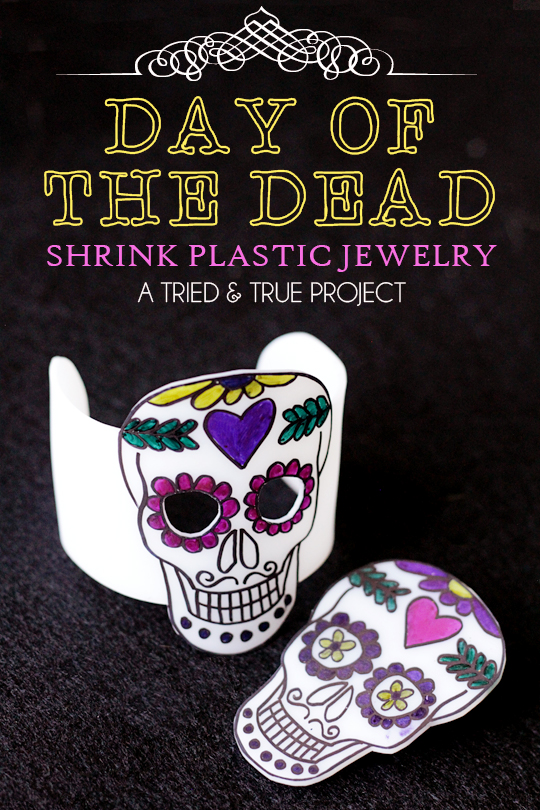 These fantastic and easy DIY Day of the Dead projects are perfect for celebrating this important holiday. So get creative and have a blast with these Dia de Los Muertos crafts, which you can use to bring your altar to life, simply as decorations or as a whimsical project.
Let me know if you make any of these. And make sure to add some more in the comments if you made a cute Day of the Dead DIY project yourself or find an awesome one out there.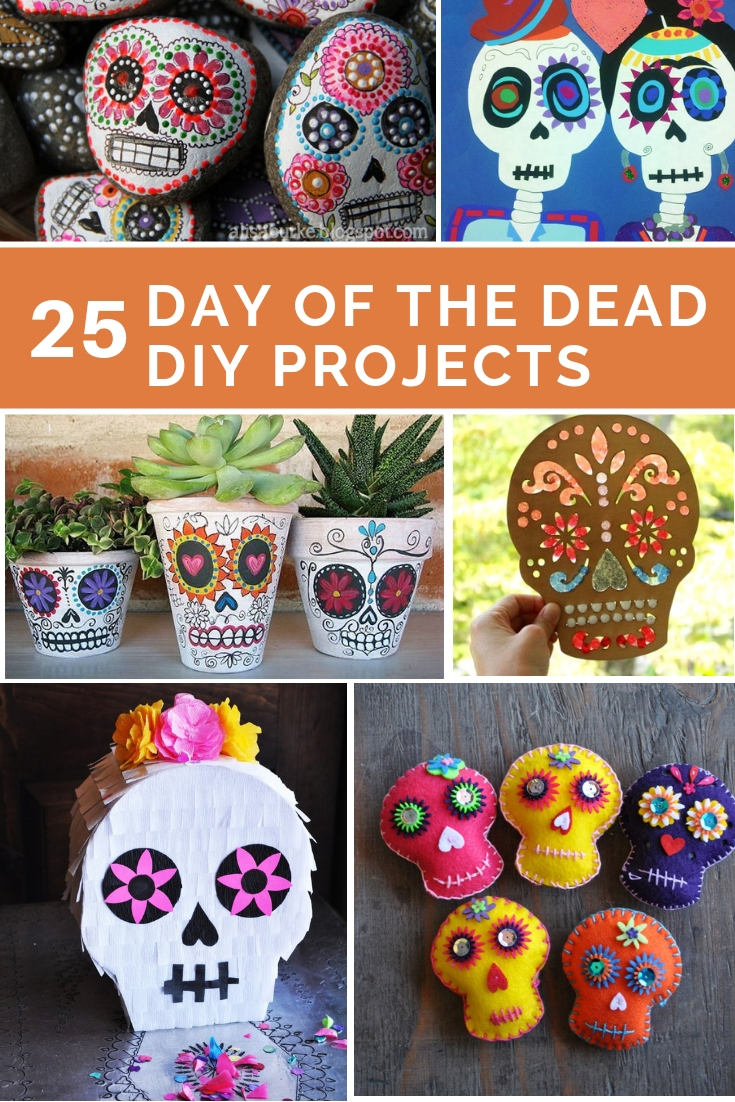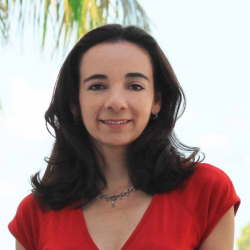 Latest posts by Paula Bendfeldt-Diaz
(see all)