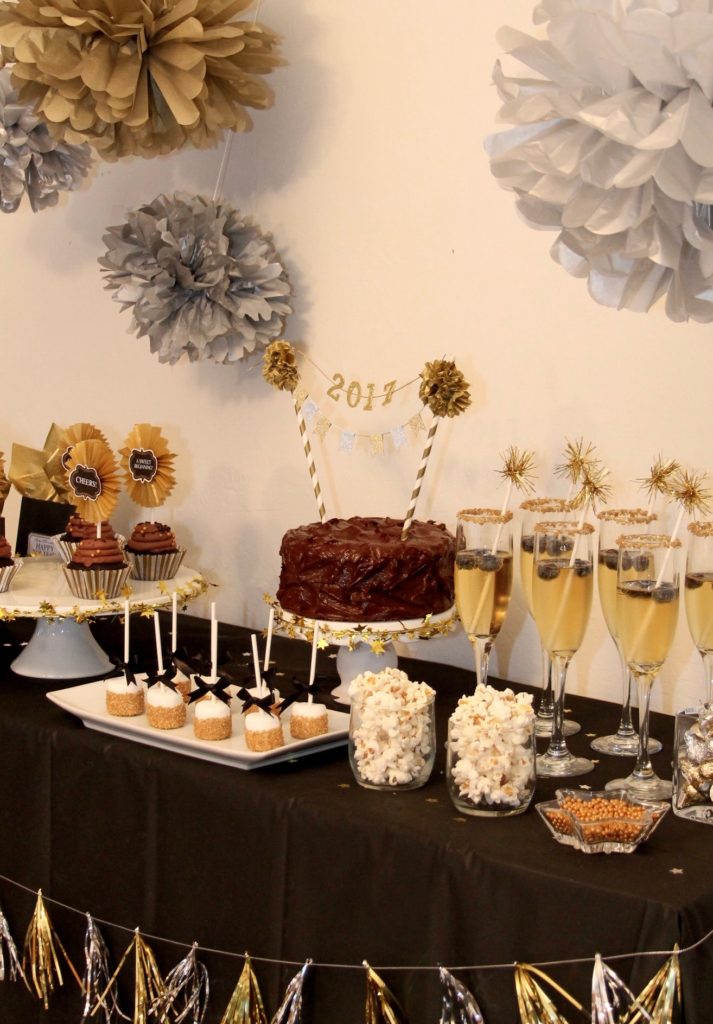 New Years is here and you want to make it special. However you don't want to spend hours preparing food and decorating the house. These fun DIY decor ideas and easy to make recipes will give any New Year's party lot's of sparkle and glitz and they are all so easy to make!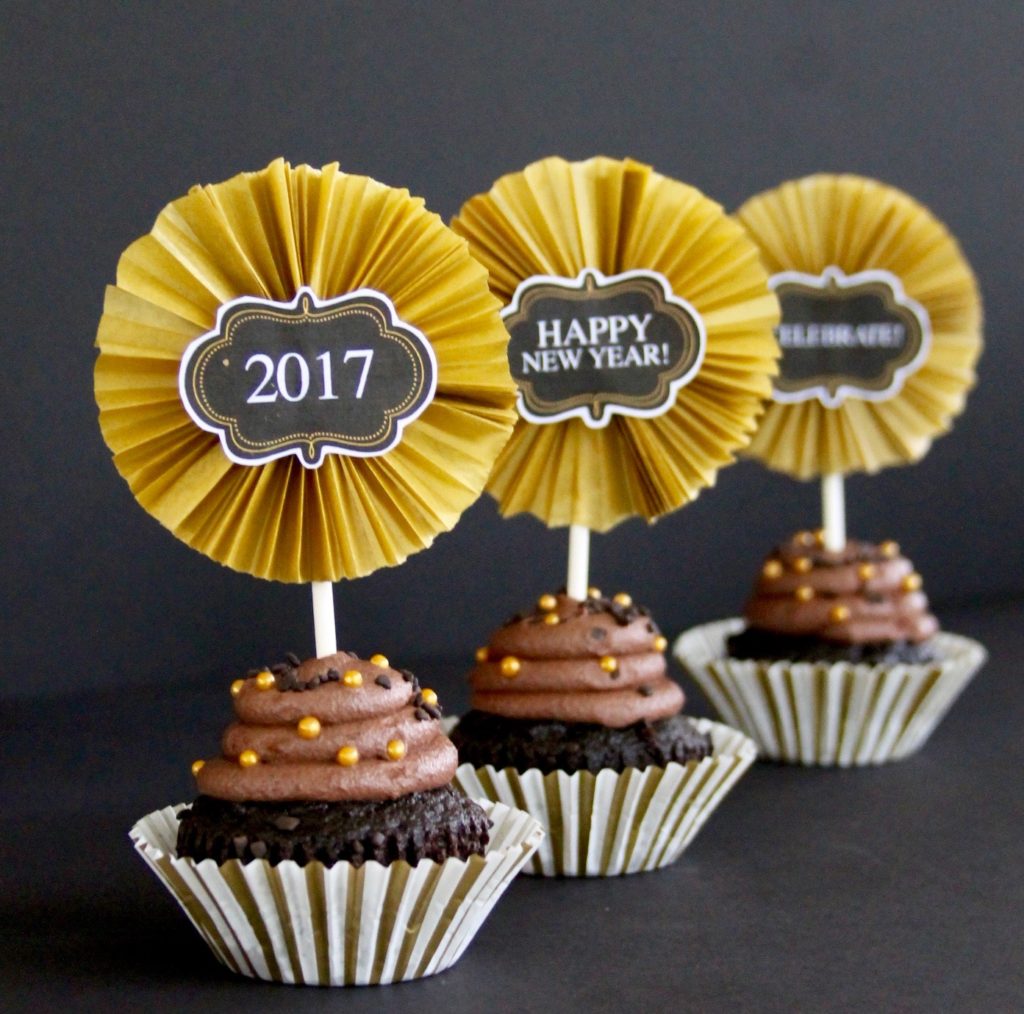 I started off with a simple theme: I wanted to use silver and gold and give everything an elegant look filled with sparkle. I started my creating easy recipes and adding that elegant glitzy touch to them. Most of these recipes can be done in minutes and for many of them I used store bought items but no one would ever know! Your guests will think you spent hours preparing all the food!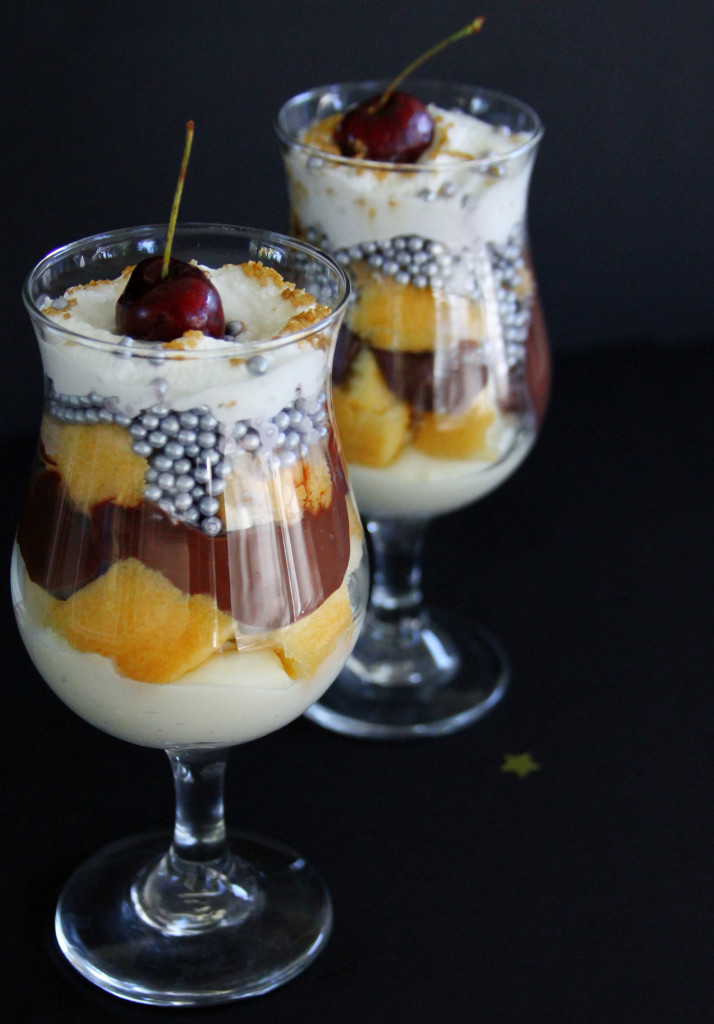 Chocolate & Vanilla Parfaits Recipe
Ingredients
Instructions
In a tall cup or glass layer the vanilla pudding, pieces of cake, chocolate pudding, yellow cake and silver sugar pearls. Top with whipped cream and garnish with a cherry and gold pearlized sugar.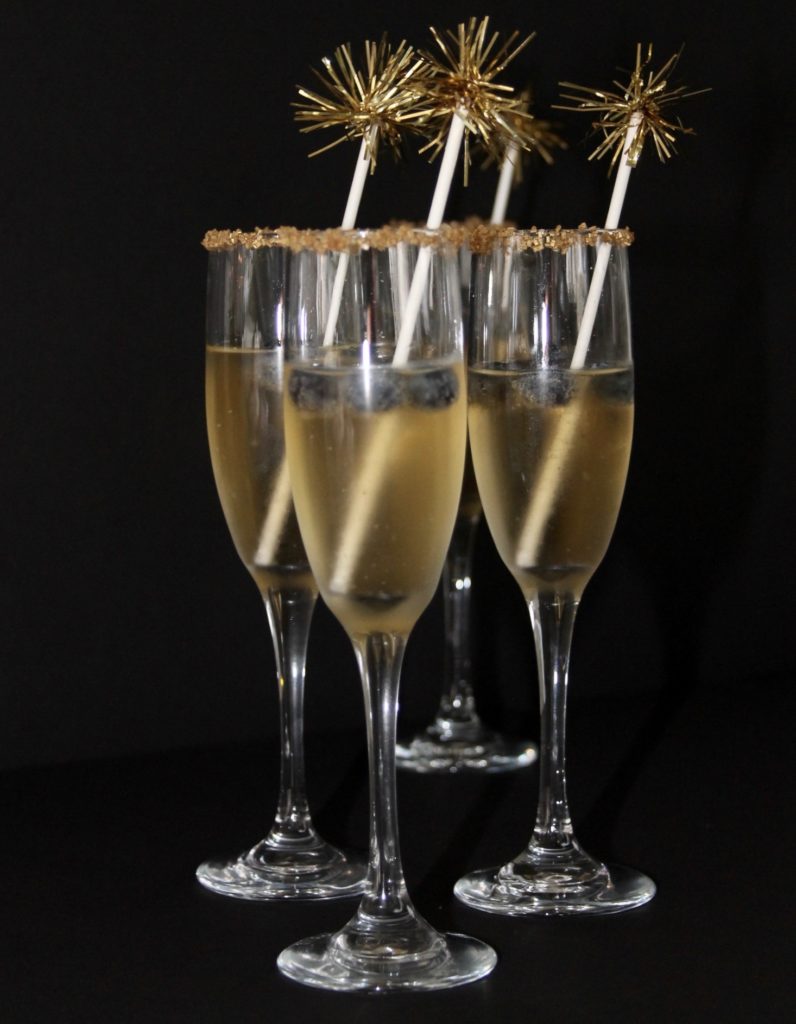 Blueberry Champagne Cocktail Recipe
Ingredients
Instructions
Pour some gold pearlized sugar on a plate. Wet the rim of your champagne flutes and then dip it into the gold pearlized sugar. Add two or three raspberries to each flute and poor the cold champagne over them.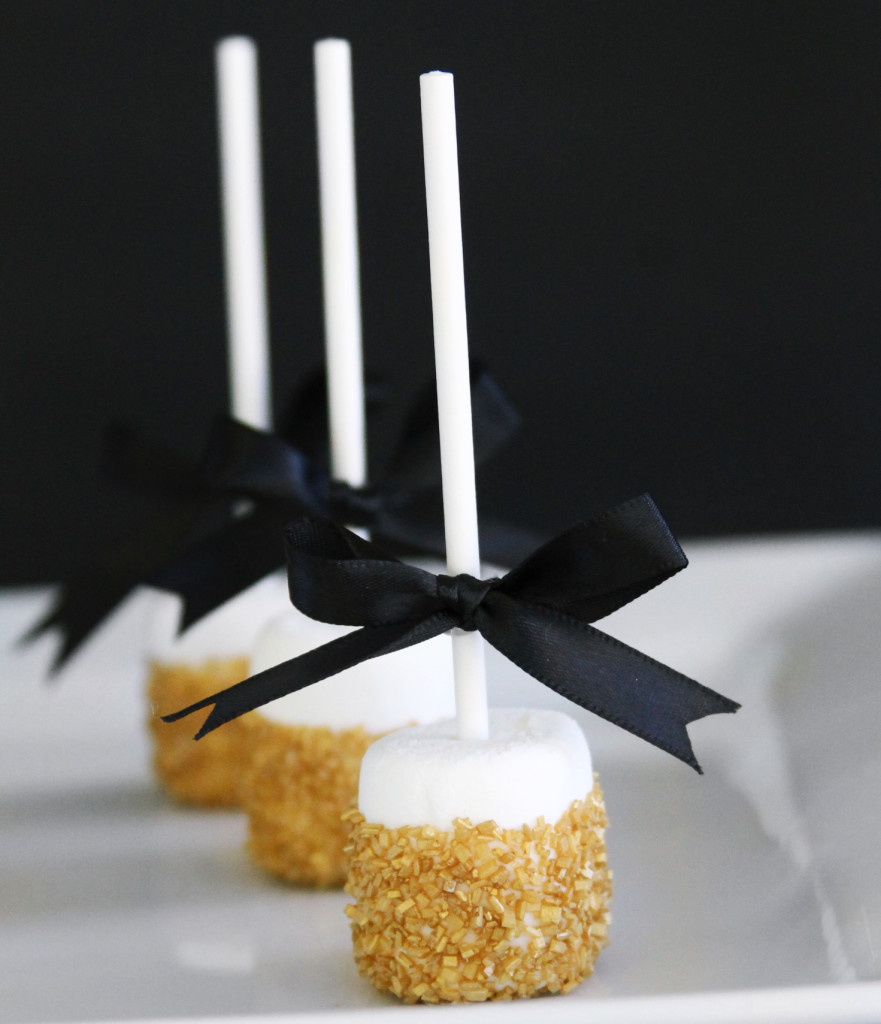 Gold Marshmallows Recipe
Instructions
Instructions
Insert the lollipop sticks into the center of a marshmallow. Fill a cup with about half an inch of water. Dip the marshmallow in the water; the water should cover about two thirds of the marshmallow when you dip it. Place marshmallow over a bowl and slowly pour the gold pearlized sugar over it turning it until two thirds of the marshmallow are covered. Place on waxed paper and let dry. Make a small bow with the black ribbon and glue to the lollipop stick with hot glue.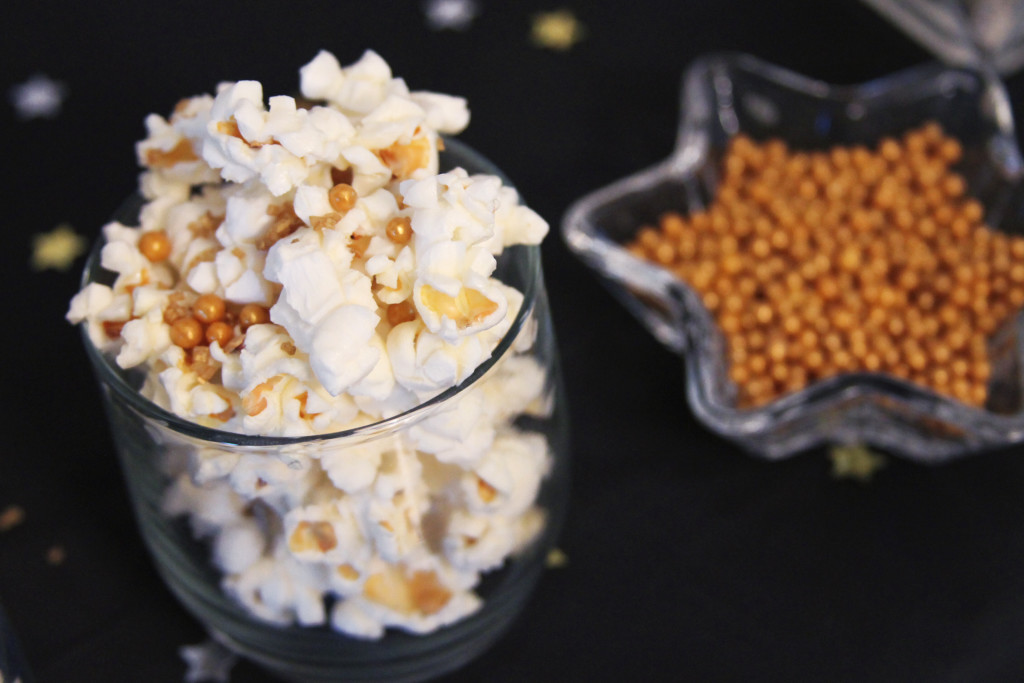 Gold Popcorn Recipe
Ingredients
Instructions
Pop the popcorn in the microwave. Spray just a little olive oil spray, place in a bowl or individual containers and sprinkle with gold pearlized sugar and gold sugar pearls, the olive oil will give it a nice shine and will help the sugar and pearls stick to it.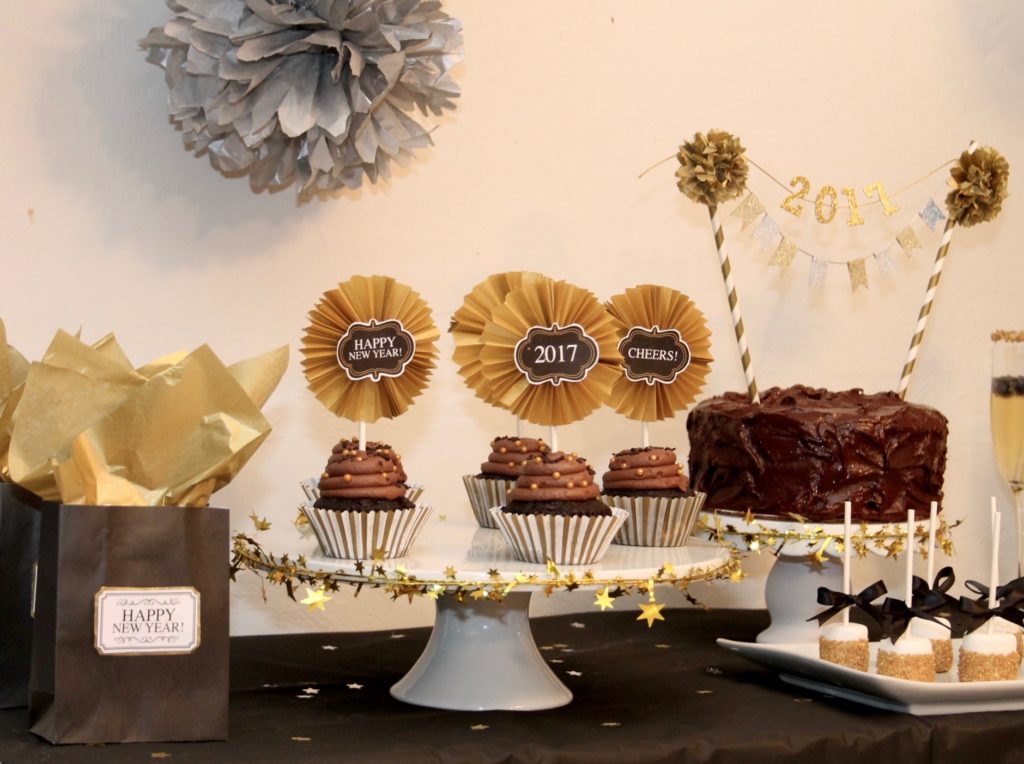 Easy DIY New Year's Decorations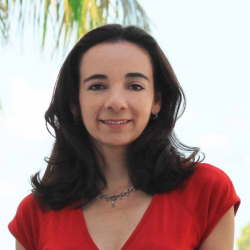 Latest posts by Paula Bendfeldt-Diaz
(see all)