Hispanic Heritage month is coming to an end and before getting 100% into the Halloween and Día de los Muertos spirit we are still celebrating everything that is Latino.  I've been working a lot lately and I find it hard to invest a lot of time cooking, so I am always looking for fast and easy ways to bring some sabor into our meals.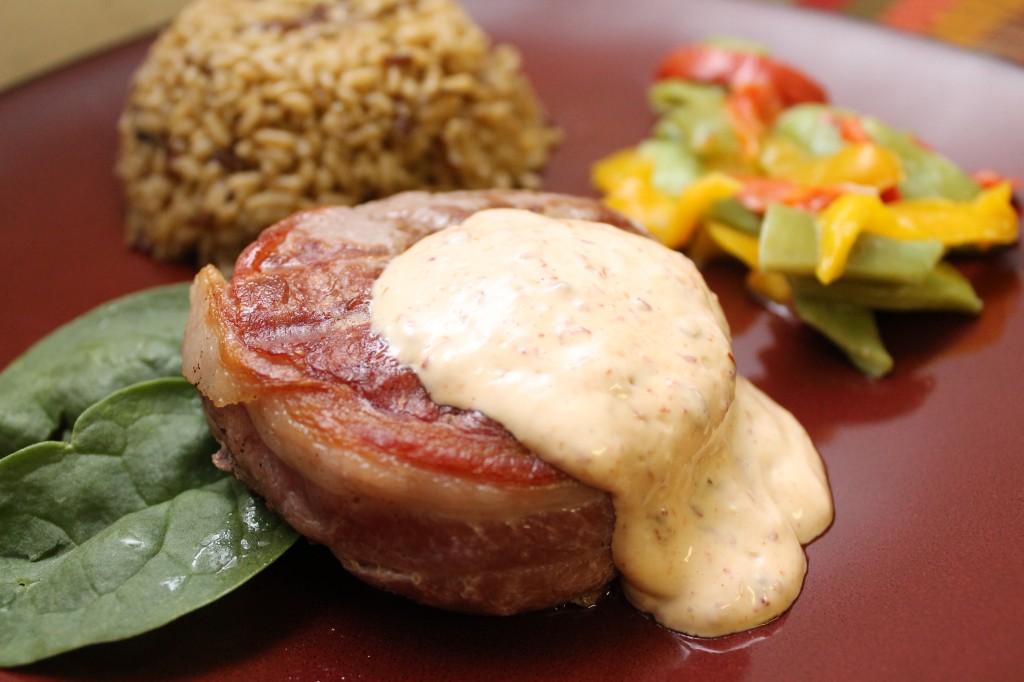 Kraft Anything Dressings are so much more than just salad dressings, you can use them as a dipping sauce, marinade or glaze and with so many different options there are a thousand ways to combine them with your favorite ingredients and give your meals the flavor you are craving for.
I wanted to create a dipping sauce with lots of Latino flavor using Kraft Anything Dressings. I brainstormed a little and couldn't decide between shrimp kabobs with a tamarind dipping sauce or steak with a creamy chipotle sauce . My 7-year-old daughter and I went to Walmart to get the ingredients and she also helped me with the recipes.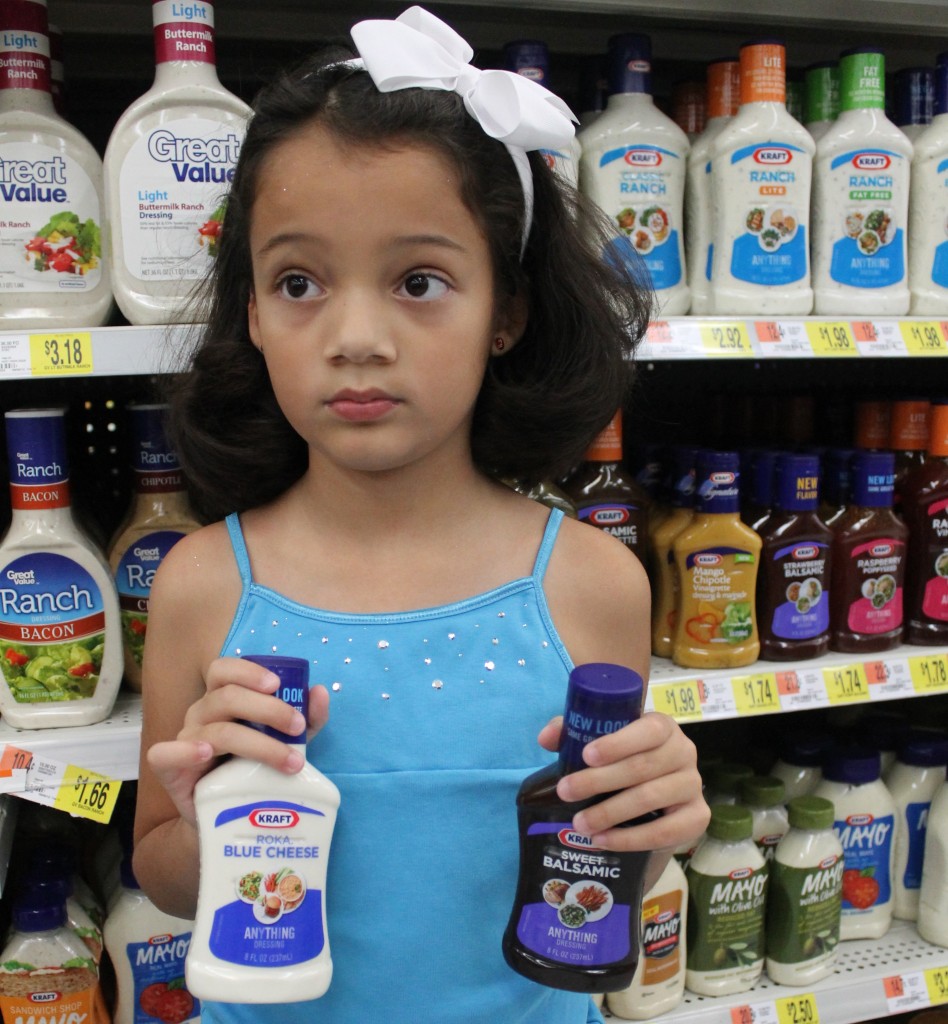 When we got to the salad dressing isle I was truly surprised by the infinite amount of options available from Kraft Anything Dressings.  For the Tamarind sauce I needed balsamic vinaigrette and ended up picking out two: Lite Balsamic and Sweet Balsamic. For the creamy chipotle I was between a Creamy Ranch and a Roka Blue cheese but ended up deciding to try the blue cheese this time. You can see more pictures of our shopping trip and the whole process for making the sauces on my Google+ Album HERE.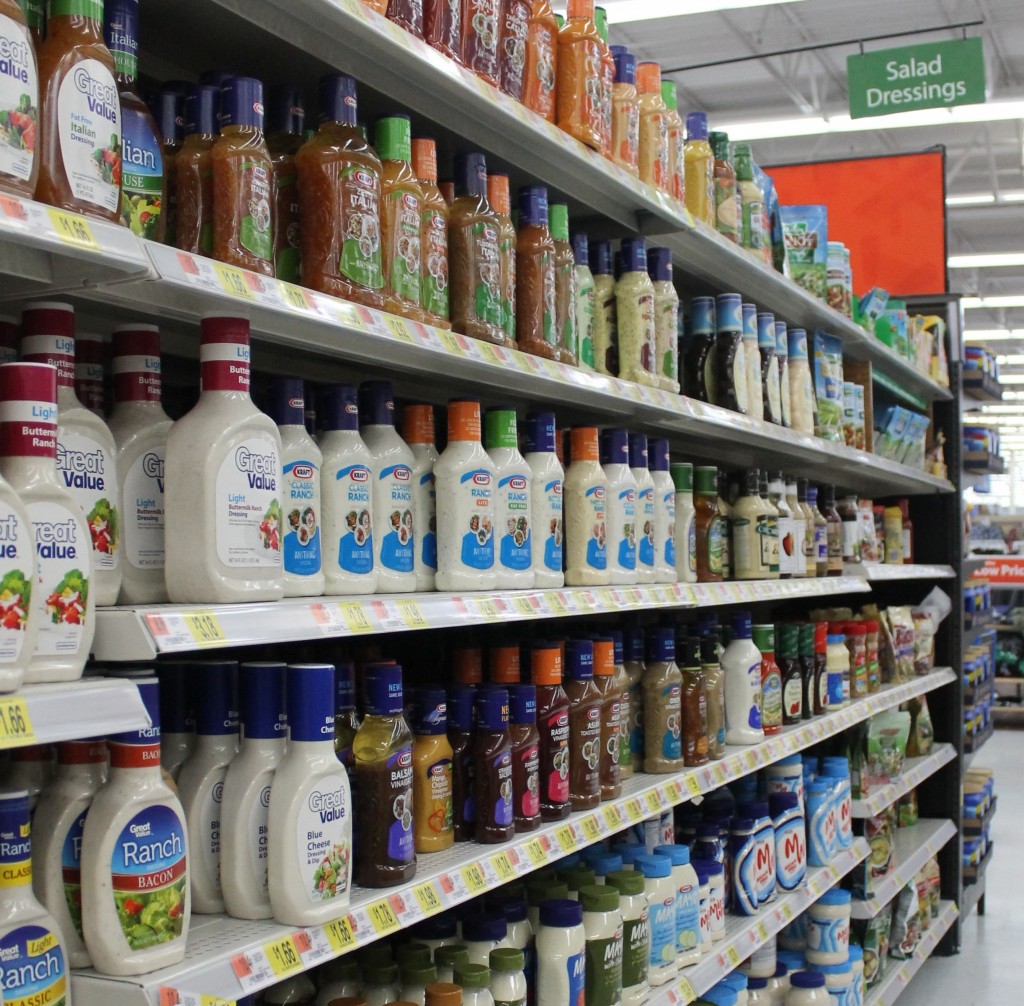 Shrimp Kabobs with Tamarind Balsamic Dipping Sauce
Sprinkle some salt, pepper and paprika on the shrimp, put them on a skewer and grilled them until they turn pink. I used an indoor grill. For the Tamarind Balsamic Dipping Sauce simply combine Kraft Balsamic Vinaigrette Anything Dressing and tamarind concentrate (available in Latino markets) in equal parts.  If you want to make it a little sweeter combine one part of Balsamic Vinaigrette, one part of Sweet Balsamic Vinaigrette and two parts of tamarind concentrate.  I made both versions and the sweeter one, along with miniature shrimp kabobs, was a success with the kids. After finishing all the shrimp kabobs my daughter asked if she could put her finger in the sauce, instead I gave her a spoon!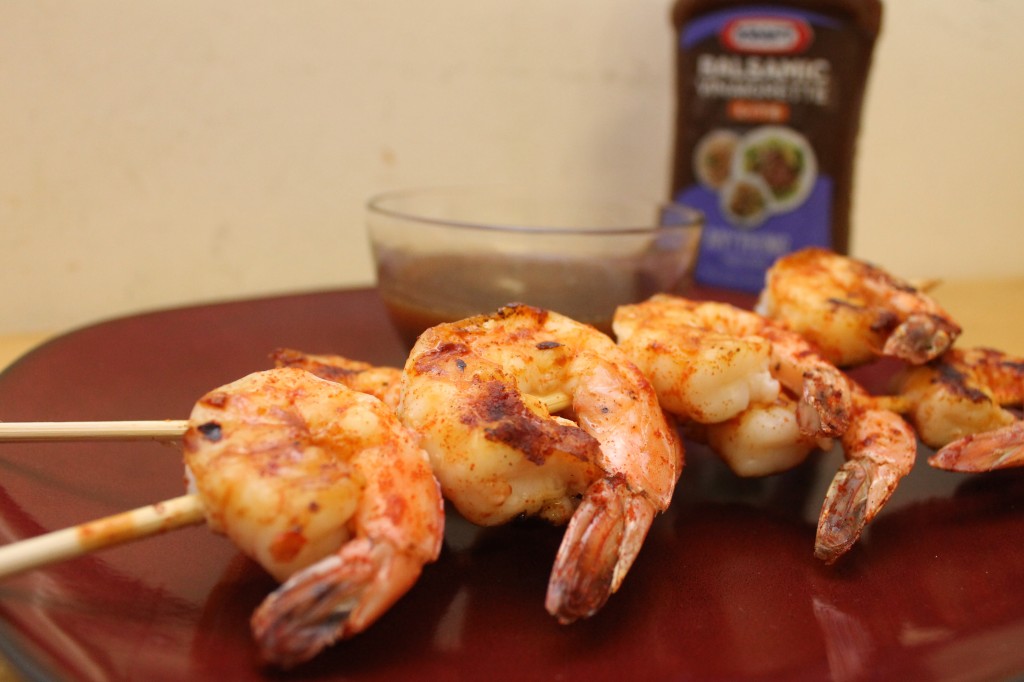 Filet Mignon with Chipotle Blue Cheese Sauce
Sprinkle pepper on the filet mignons and cook on the grill, I used my indoor grill, or on the pan.  If cooking on the pan make sure it's really hot, cook for 3 minutes then turn once and cook another 3 minutes for medium rare. If you are using an indoor grill you just have too cook it for 4 minutes, no need to turn it.  For the sauce combine 8onz of Kraft Roka Bleu Cheese Anything dressing and one chipotle pepper in adobo sauce in your food processor and your are done.  This sauce was hot so if you want a milder version double the amount of dressing or add only half of a chipotle pepper.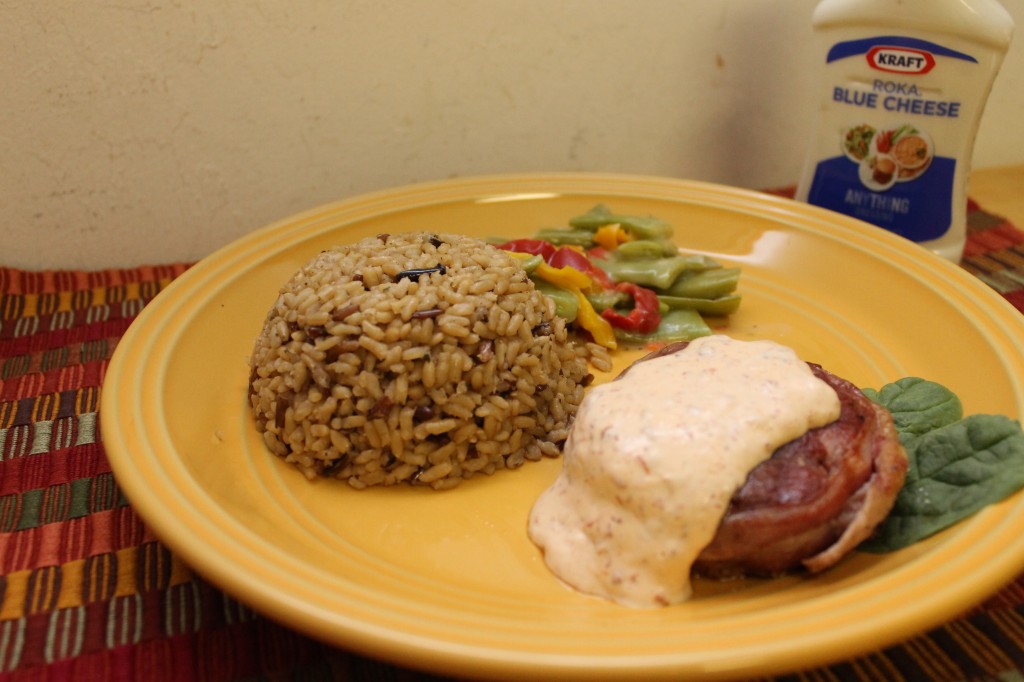 My daughter loves cooking and these where such an easy recipes I was able to let her do most of the work!  My husband loved both but since he really likes spicy food and steak he declared the filet mignon with the blue cheese chipotle sauce one of his favorites.  I always put off making new recipes because they are usually a lot of work but now that I know how easy it is to combine Kraft Anything Dressings with other ingredients to make unforgettable sauces I will be doing this very often!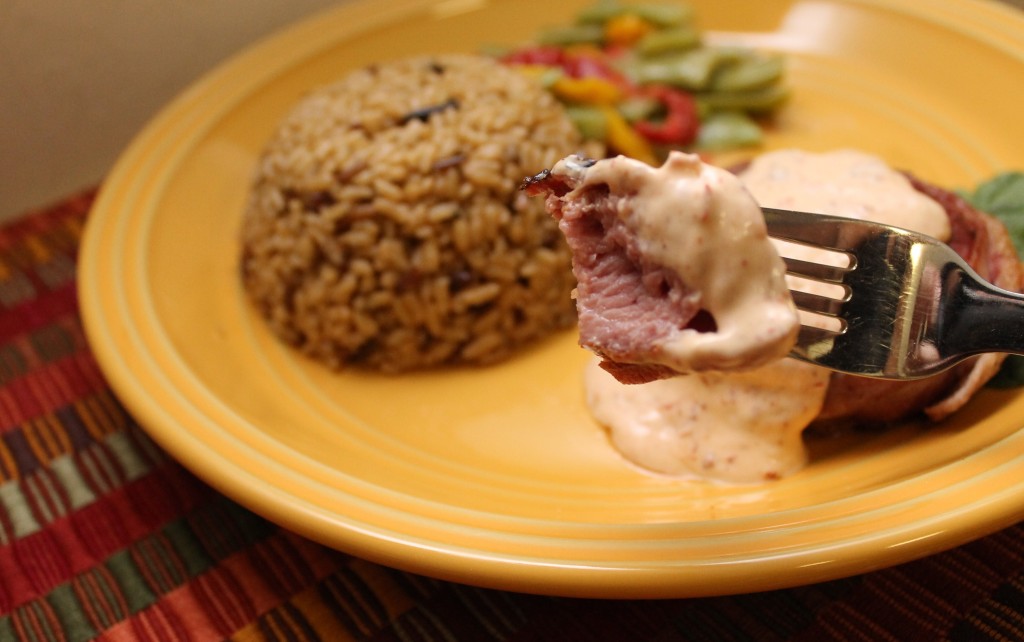 Visit the Kraft Anything Dressing website, like Kraft Anything Dressing on Facebook and follow Anything Dressing @KraftDressing on twitter to get more information and lots easy and fast recipes. You can also attend a Kraft Anything Dressing demo at your nearest Walmart HERE. #AnythingDressing
Disclosure: I am a member of the Collective Bias™ Social Fabric® Community.  This shop has been compensated as part of a social shopper insights study for Collective Bias™ and  Kraft  #CBias #SocialFabric. However all opinions and recipes are my own.