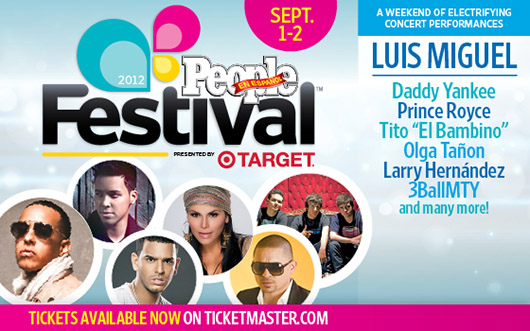 I am so excited to tell you all about the Festival Festival People En Español an event celebrating Hispanic entertainment, culture and community in San Antonio, Texas, on September 1 – 2.  I am especially thrilled that my hermanas from Mamiverse.com will be attending and telling us all about what is going on.
The Festival People En Español Presented by Target is a two day Latino fiesta filled with exciting events , including music performances by the biggest names in Latino music: Daddy Yankee,  Luis Miguel, Prince Royce, Tito "El Bambino", Larry Hernandez, 3BallMTY, and Banda Los Recoditos.
Additionally, Festival People En Español will offer visitors two days of free, open to the public events including the opportunity to catch exclusive Q&A sessions with celebrities and telenovela stars, hear tips from leading industry experts on topics ranging from fashion to wellness, and interact with favorite brands.
My First Concert
One of the first concerts I went to without my parents was a Luis Miguel concert.  In Guatemala we didn't have a lot of artists performing and this concert was pretty much the event of the year for all the teenage niñas.  I must have been 15 or 16 and I will never forget being at the concert with my cousin Jennifer and seeing him live.  Girls where screaming and going crazy and just felt so grown up.
I grew up listening to Luis Miguel, knew so many of his songs by heart and would  spend hours in my room playing his LPs ( si I know, a lot of you have probably never hear music on an LP) and singing songs  like "Isabel" "Cuando Calienta el Sol" , "Fria Como el Viento" or "La Incondicional" at the top o my lungs while I daydreamed about the chico I had a crush on. It's amazing how music can transport you back in time and make memories come back to life.
Win Tickets to Festival People En Español
To celebrate the pride and passion of the Hispanic community Mamiverse.com has developed a series of articles and Twitter parties devoted to beauty & style, music and culture that will inform, inspire and engage both readers and Festival attendees.

Join Mamiverse.com on an exciting, weekend-long Twitter party celebration for a chance to win fabulous prizes including 16 concert tickets, $900 in Target gift cards and more:
'Glamazon' Twitter Party on Thursday 8/30 at 9-10pm EST on what it means to be beautiful (both inside and out) as women, Latinas, and moms.
 Virtual Make-Over 'Salon' on Saturday 9/1 at 3-4pm EST will mirror a 'Beauty Day' with your bestie, on-site make-up tips, techniques, etc.
 El Mundo Baila Twitter Party on Sunday 9/1 at 3-4pm EST will focus on the Latin music featured at Festival, including favorite songs, pictures of key moments in artists lives, etc.
I don't know about you chicas , but I am not missing any of these awesome twitter parties. I would love to be there and have the chance to see all these fabulous artists live. RSVP today HERE.
Learn more about this great Latino fiesta at the People en Español Festival on Facebook.
Disclosure: This post has been compensated and in collaboration with Latina Bloggers Connect.  However, all opinions expressed are my own.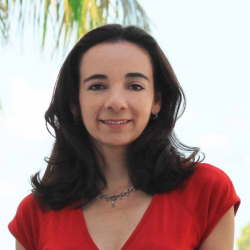 Latest posts by Paula Bendfeldt-Diaz
(see all)