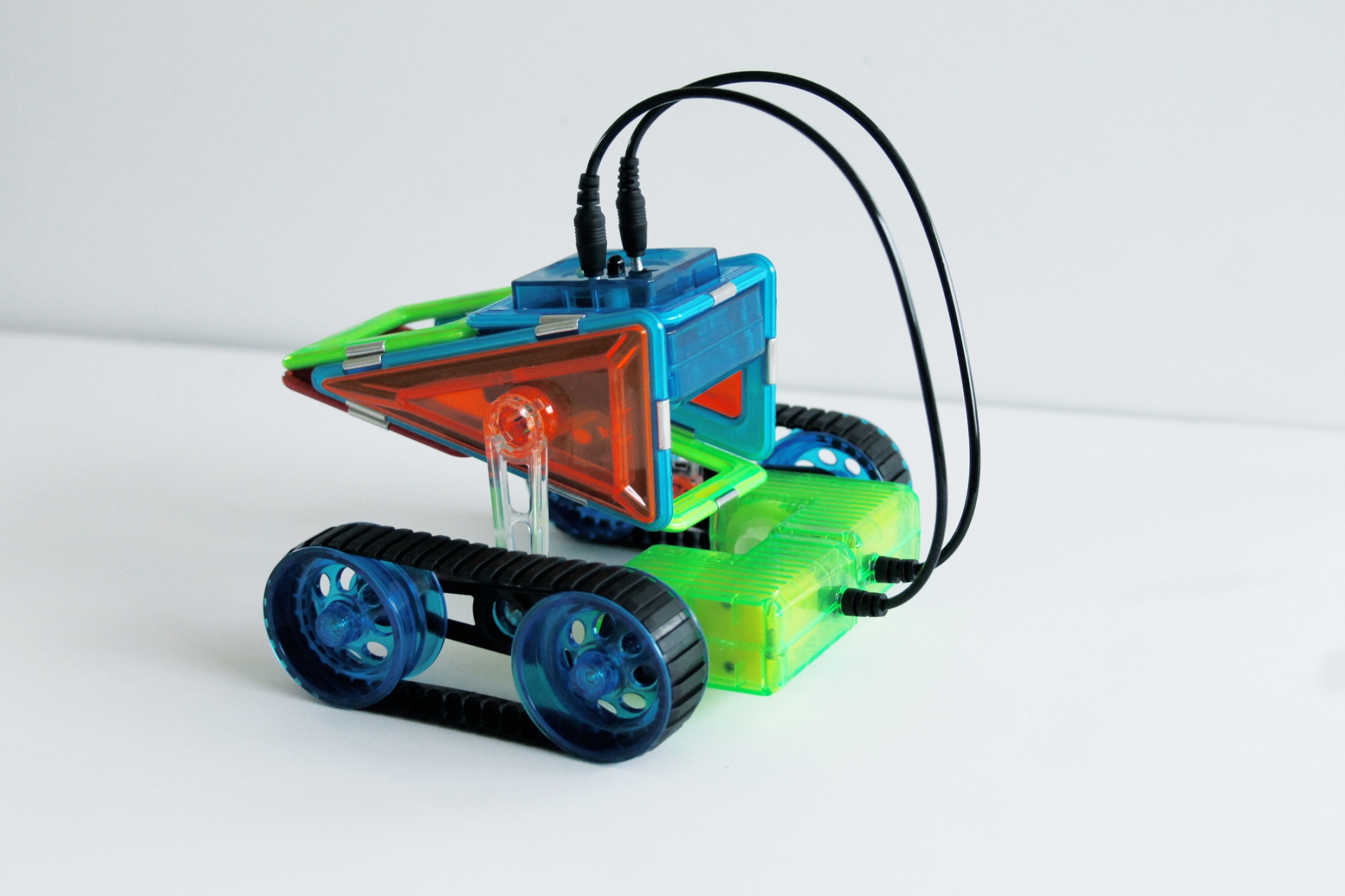 There's just something about magnets that attracts curious little minds and GeoSmart has taken advantage of this by combining magnets and kid's love for building to create bright colored geometric shaped magnetic construction sets.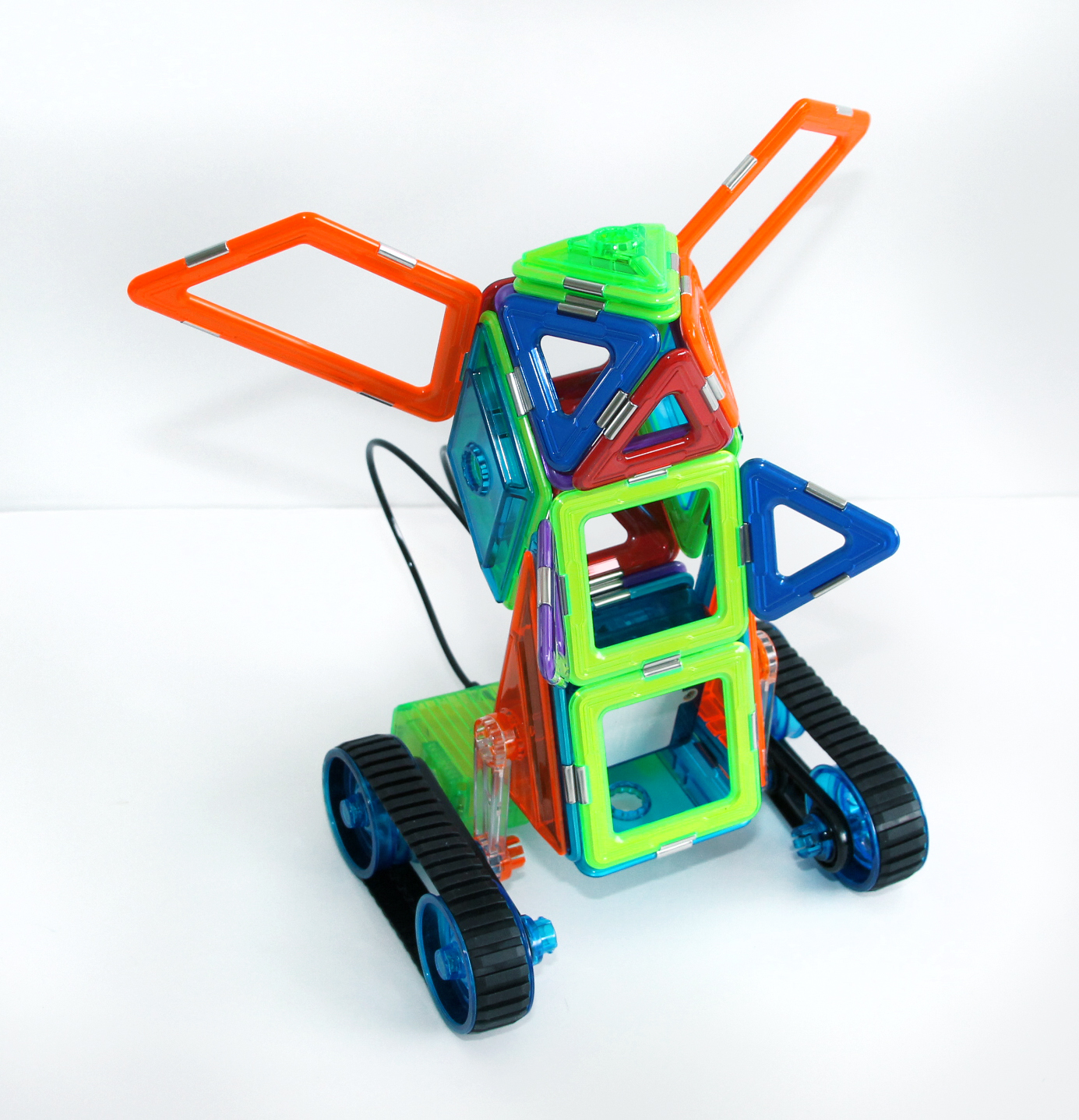 Kids will learn basic math concepts using different geometric shapes and the concept of magnetic attraction in different ways to build creations that are limited only by their imagination.
Playing with this building set promotes creative thinking, pattern recognition, fine motor skills, eye-hand coordination and decision making. The GeoSmart construction kits are a great educational toy that will provides countless STEM lessons in science, technology, engineering and math principles. This is truly a smart toy that does not require your kids to be connected to Wi-Fi and I really love that!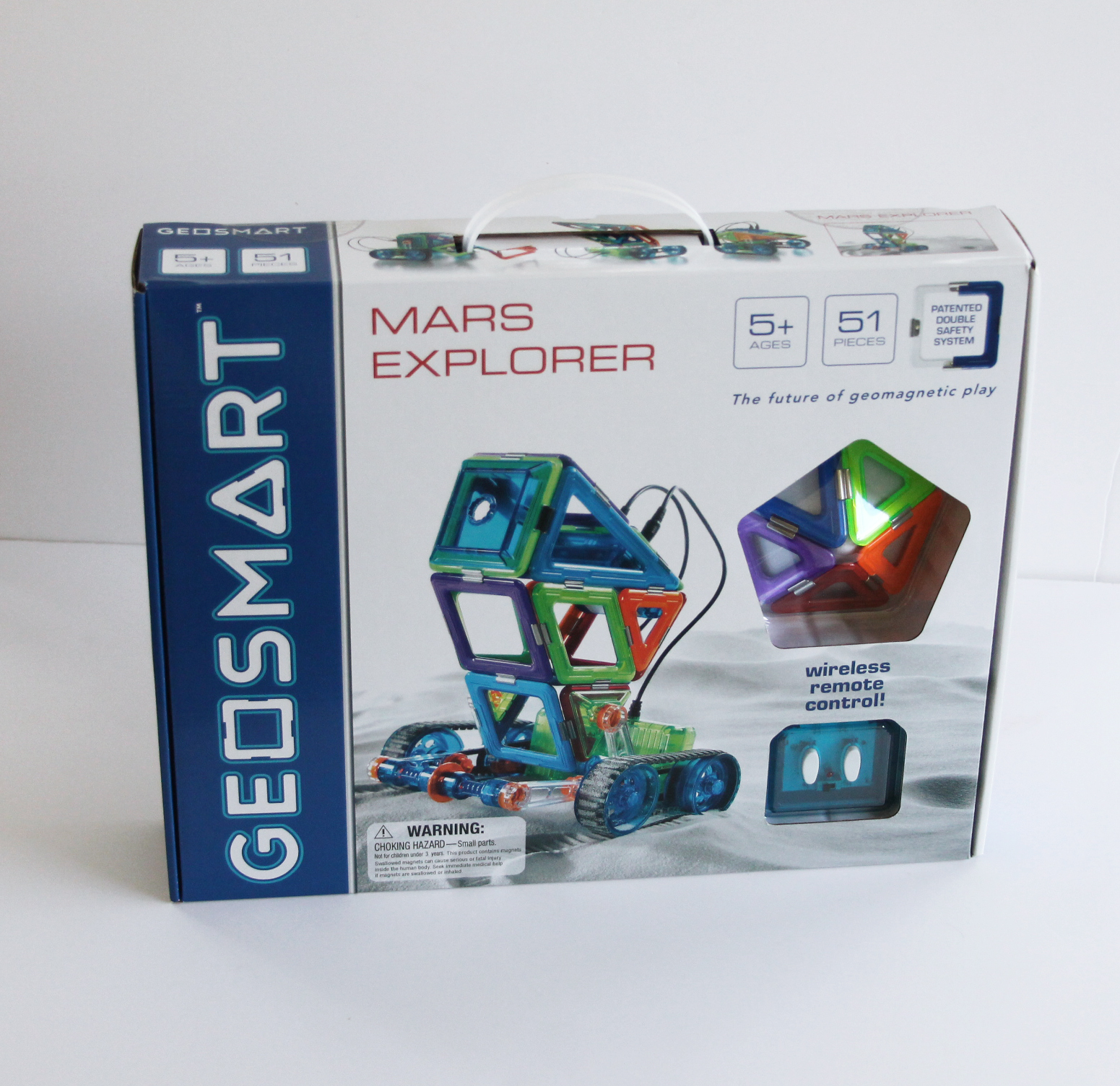 There are several sets but by far our favorite is the Mars Explorer set. The GeoSmart construction system is, on it's own a fantastic set and I know any child would love it but the addition of a motor and remote control in the Mars Explorer Set really takes this to a whole different level. Kids can not only build but also use the remote control to make those creations move. It also gives the opportunity for kids to learn about how simple motors work and makes this toy so much fun!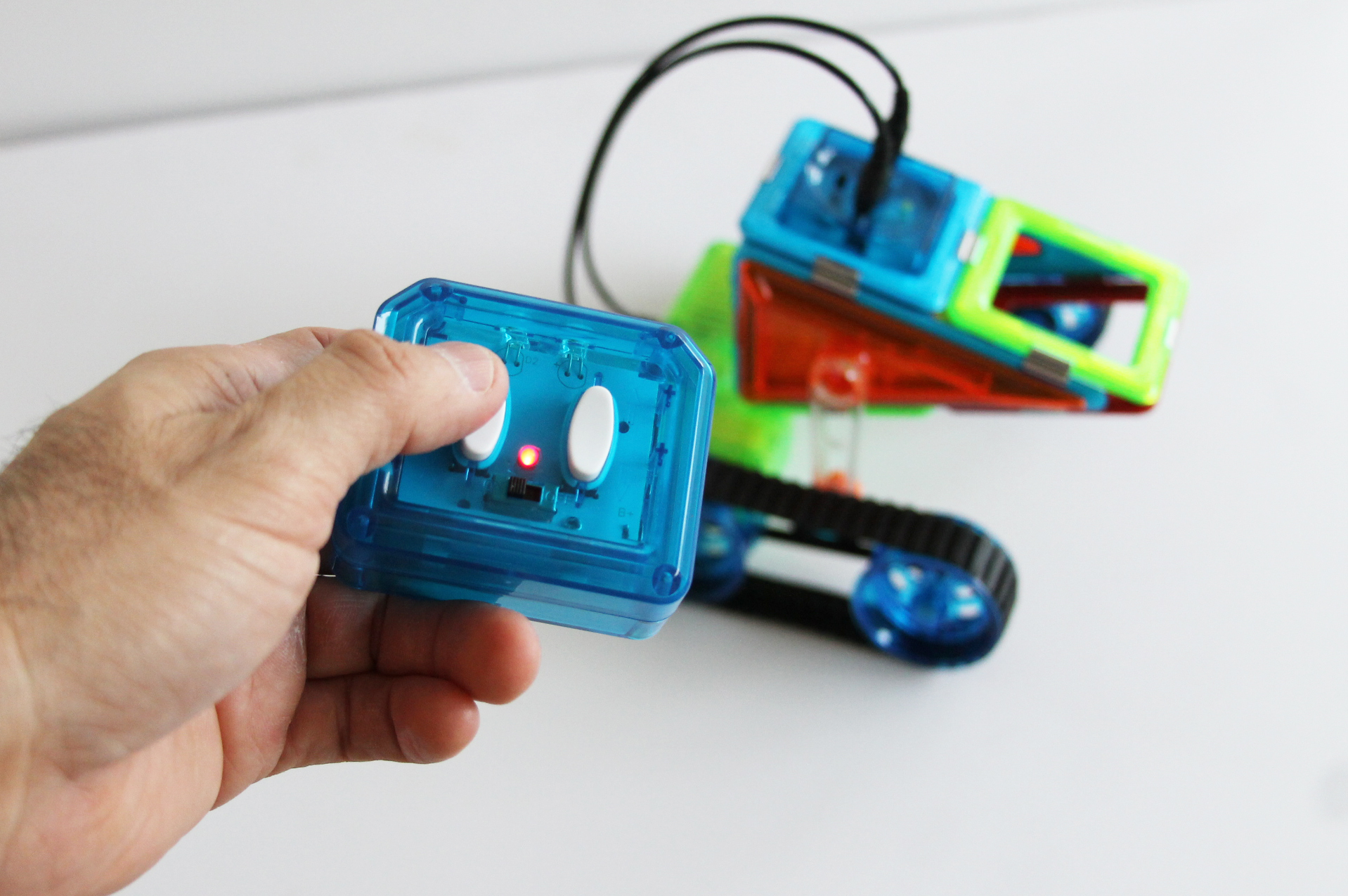 Out of the box, you have the option to make four different vehicles which are all covered in the detailed and colorful instruction manual. My son and I opted to build the dump truck looking, tracked explorer. For the most part, the major body components all fit together and are held together with the strong magnets. There are some components that are interlocking plastic components and those are the components that keep the body and wheels together.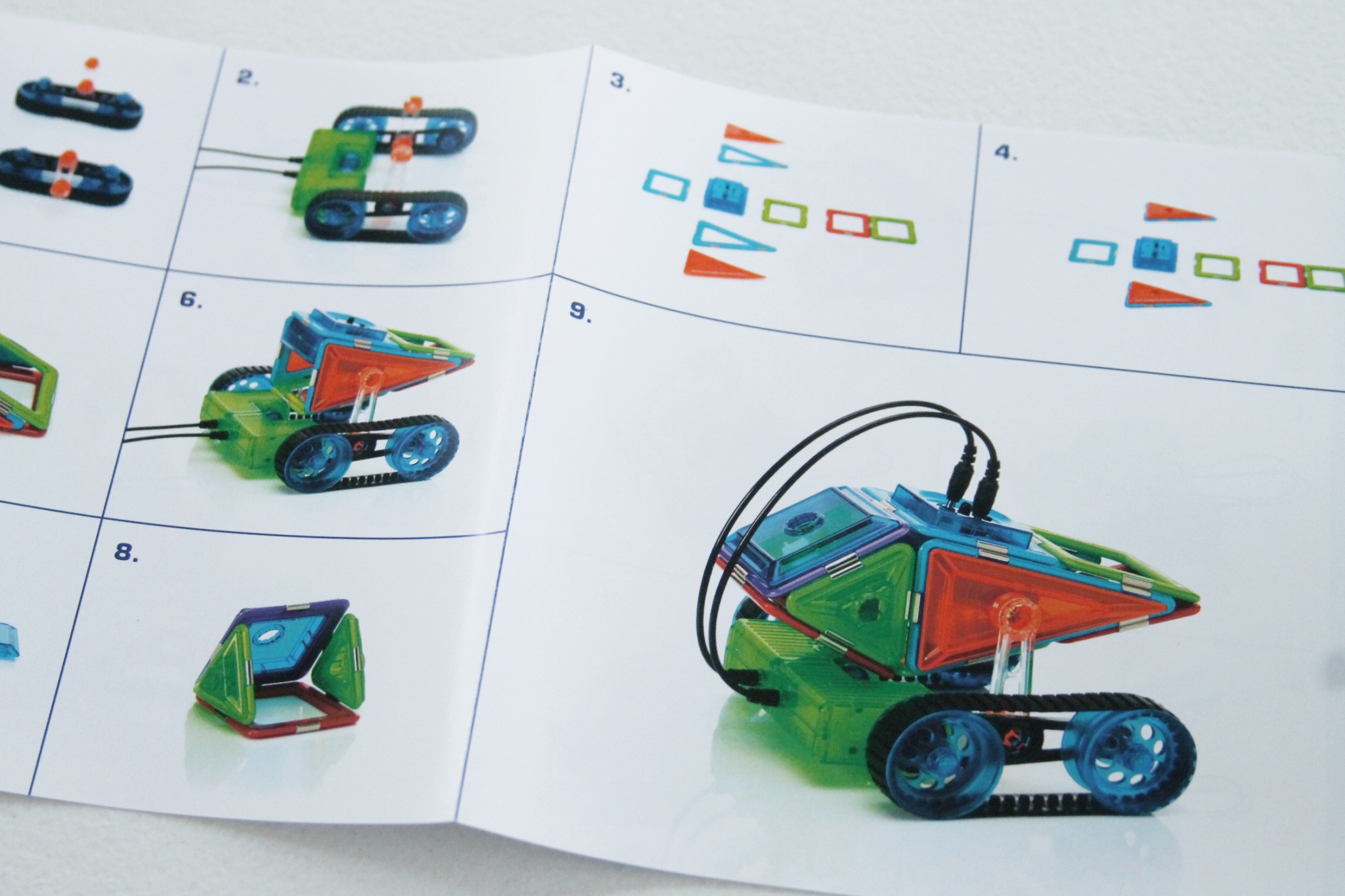 GeoSmart is one of those toys that will provide your kids with countless hours of engaged and interactive play. It's also a great toy for kids in a wide range of ages from toddlers to kids 9-10 years old. The instructions are very clear and graphic (no writing) so kids can follow them on their own even if they don't know how to read yet.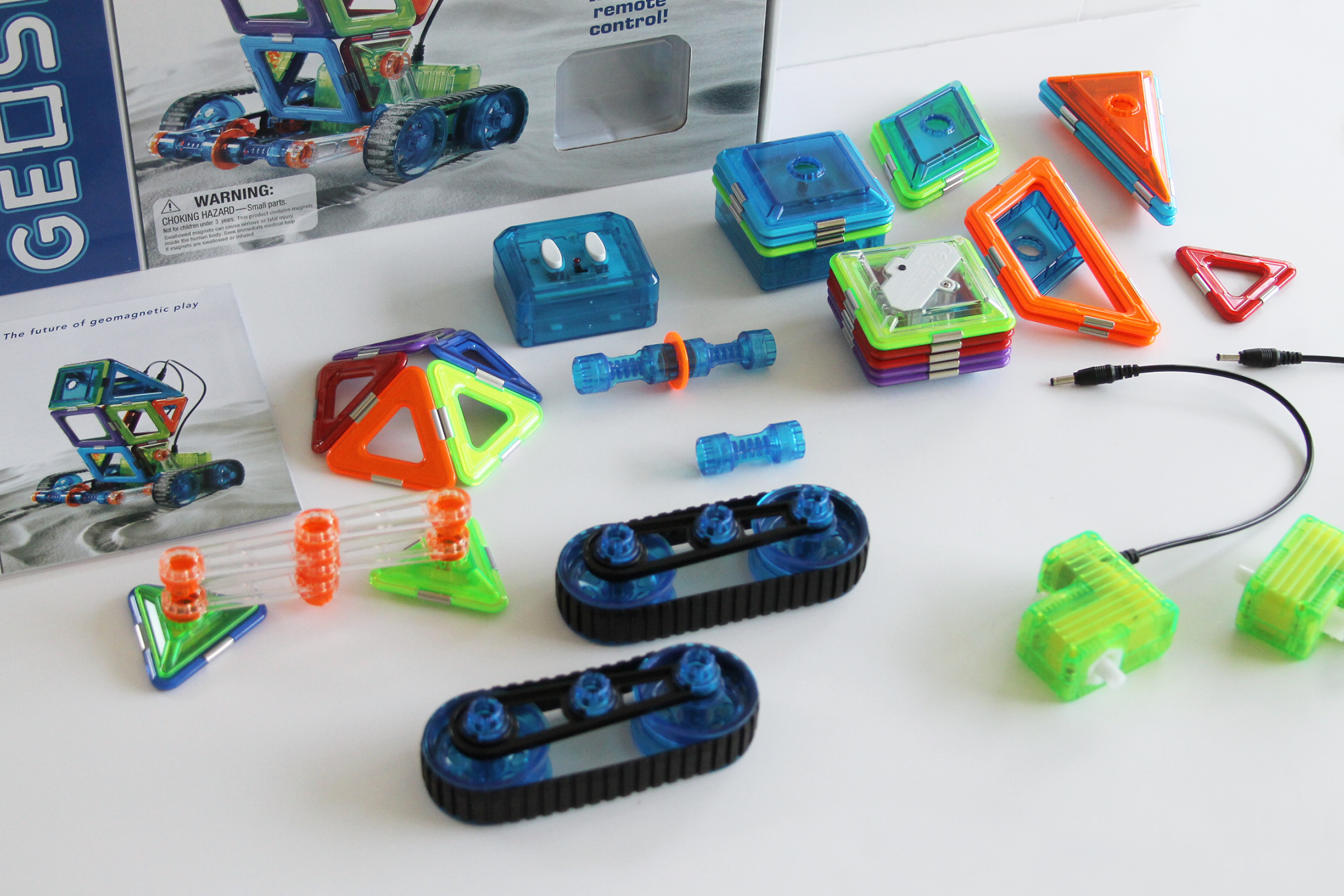 Safety is always at the top of our list and this is specially true with toys that have magnets. From the moment we opened the box I could see that GeoSmart has been made with the highest quality standards. GeoSmart's patented double-lock safety system. Each magnet is encased twice to ensure the building piece and not the magnet will be visible to young fingers. This sets a high bar for safety in magnetic construction toys.
If you are looking for a great quality and fun toy that will provide with countless opportunities for kids to learn STEM concepts the GeoSmart Mars Explorer should really be a the top of you list. Your kids will love it and this is a toy that can grow with them. When combined with additional sets it will allow children to take their own designs further.
Click HERE to check out the GeoSmart construction sets starting at under $30 and the Mars Explorer kit is now reduced on Amazon at only $69.99.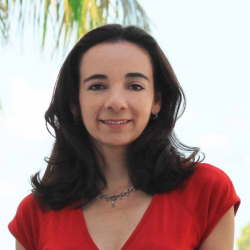 Latest posts by Paula Bendfeldt-Diaz
(see all)