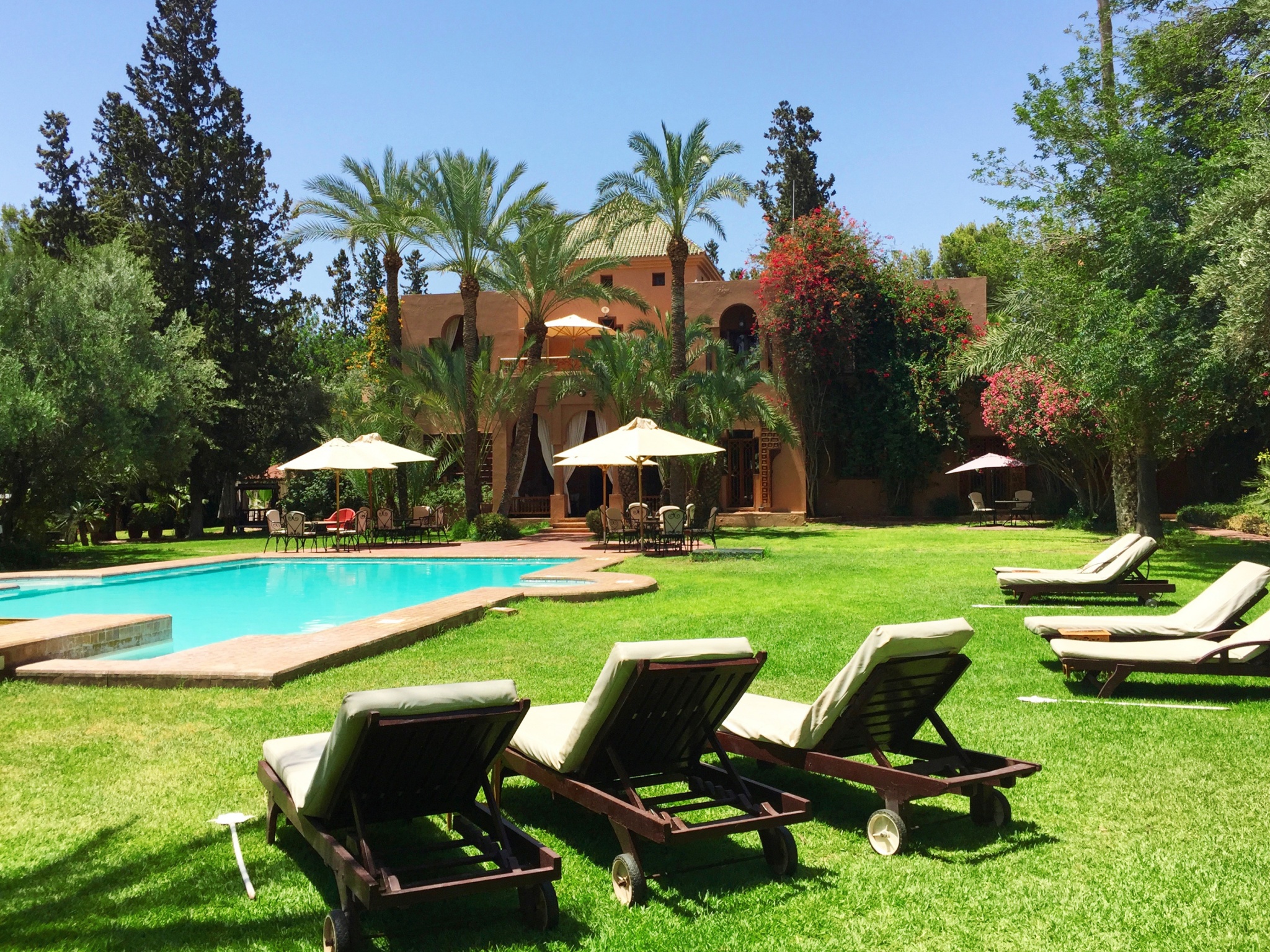 One of the finest Marrakech hotels, Dar Ayniwen is a beautiful arabic manor boutique hotel set among a luscious gardens in the Palmeraie. Only a short drive away from the madness and mayhem of Marrakech's Medina Dar Ayniwen provides an oasis of tranquility and is ideal for a family getaway.
Accommodation is hugely important in Marrakech, where after walking the tangled maze of streets in the Medina dodging donkey carts and haggling with artisans you will want to return to a peaceful and relaxing place. This is especially true if you are traveling with children and that is why during our trip to Marrakech we chose to stay the first few days in Dar Ayniwen.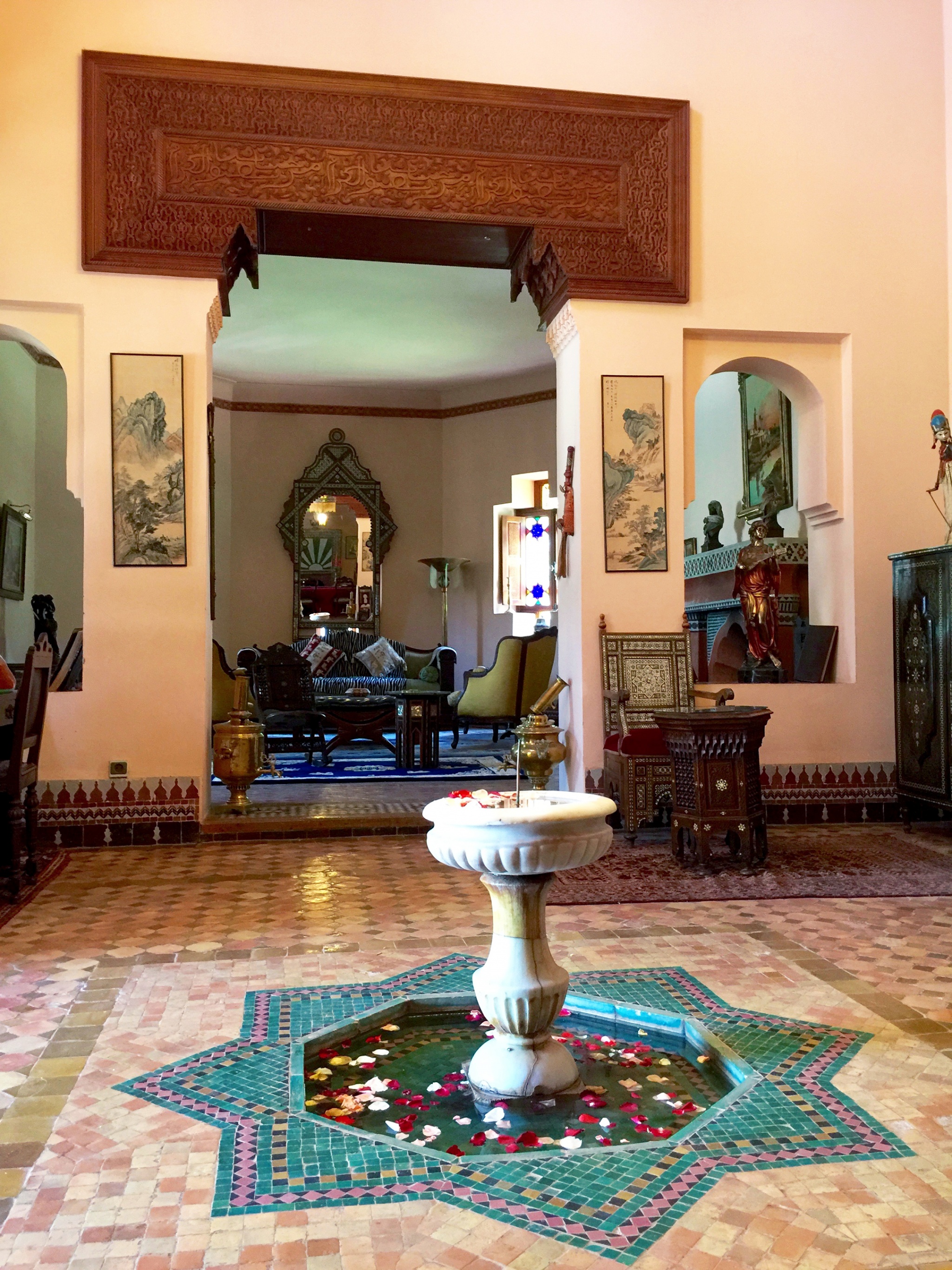 I always do my research and I read many reviews and after looking at countless hotels in Marrakech Dar Aywinen caught my attention because of the small number of rooms, it's large pool and beautiful gardens. As my family and I walked into the beautiful manor all of my expectations where far exceeded.  The former family home is decorated with beautiful in a traditional Moroccan style with beautiful mosaic floors, antiques and vintage object's d'art.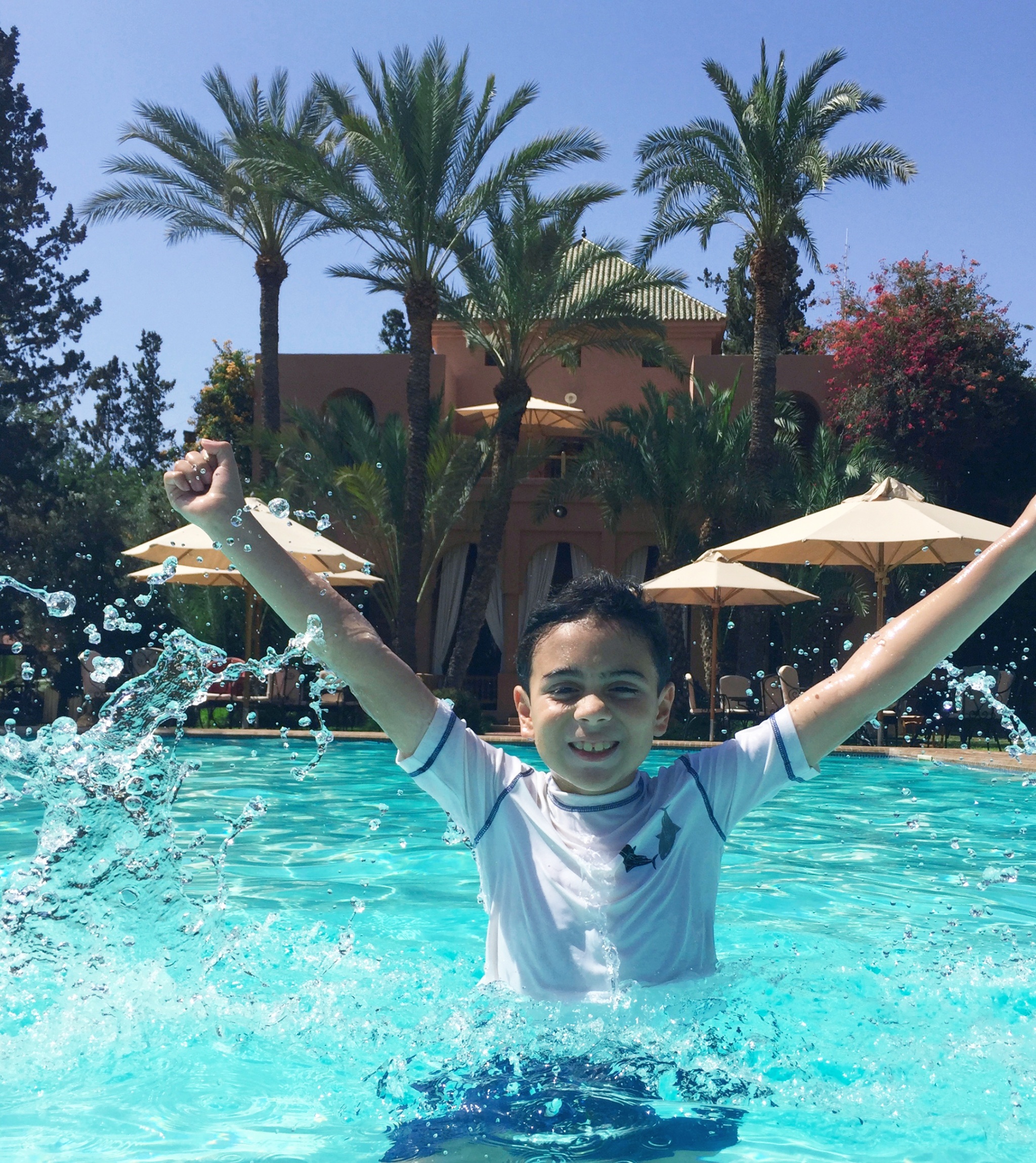 After having spent the last 16 hours or so on planes, airports and taxis we decided to take the first day slowly and stay at the hotel instead of venturing to explore Marrakech. The kids where thrilled to be able to take a dip in the beautiful pool and we got a chance to really relax and unwind that afternoon.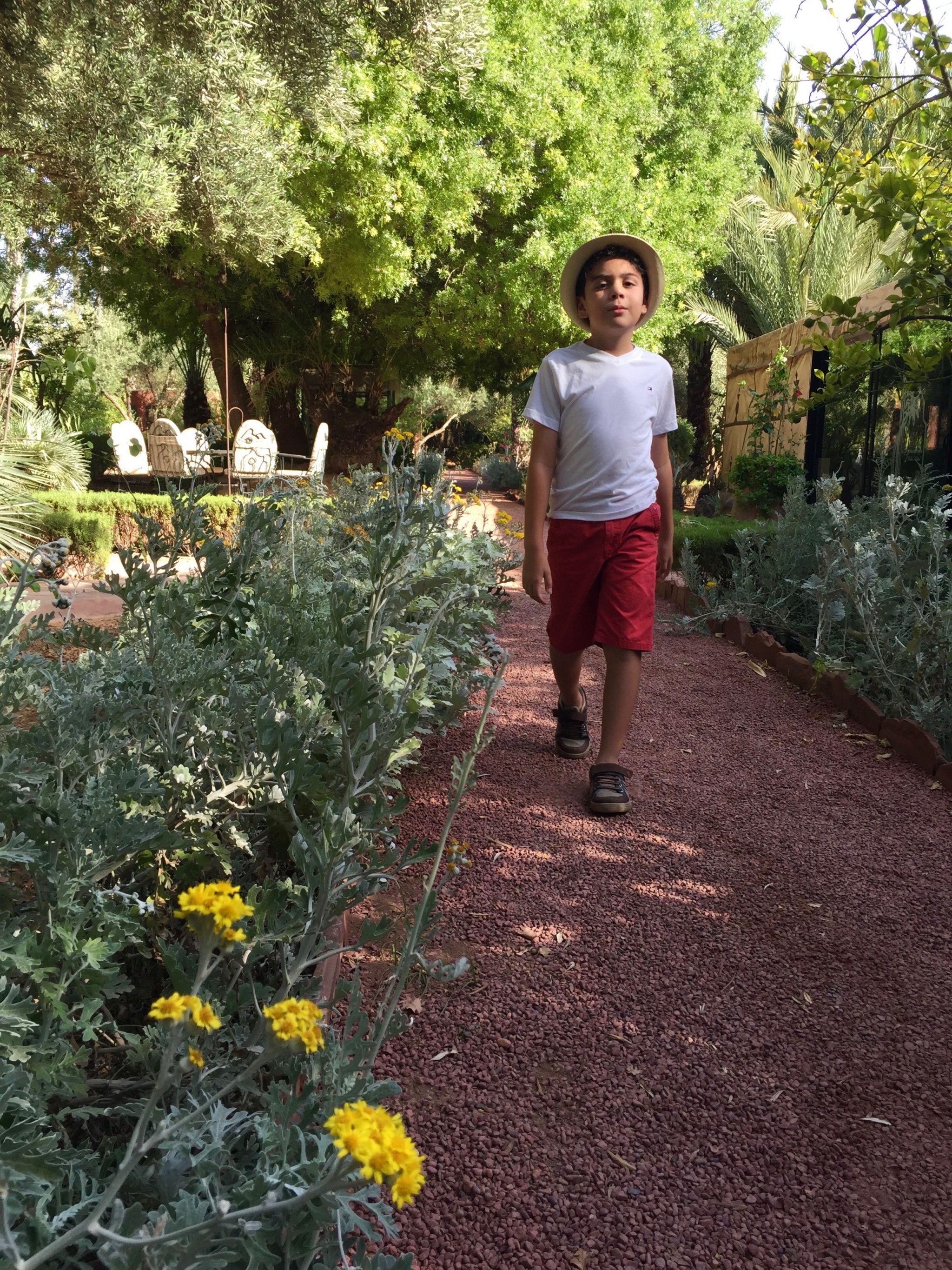 A real gem this family mansion turned hotel provides luxury accomdations with a level of privacy that you will hardly find anywhere else. The gardens are not only gorgeous but inmense with fountains, walkways lined with beautiful flowers, cactus gardens and gazebos.
Large bird cages line one of the pathways where the owner keeps a fantastic collection of beautiful birds from peacocks and cackatoos to other more exotic birds. This was such a plus for my family as we love animals and having the opportunity to admire these beautiful birds, many of which have the freedom to roam the gardens was a real treat.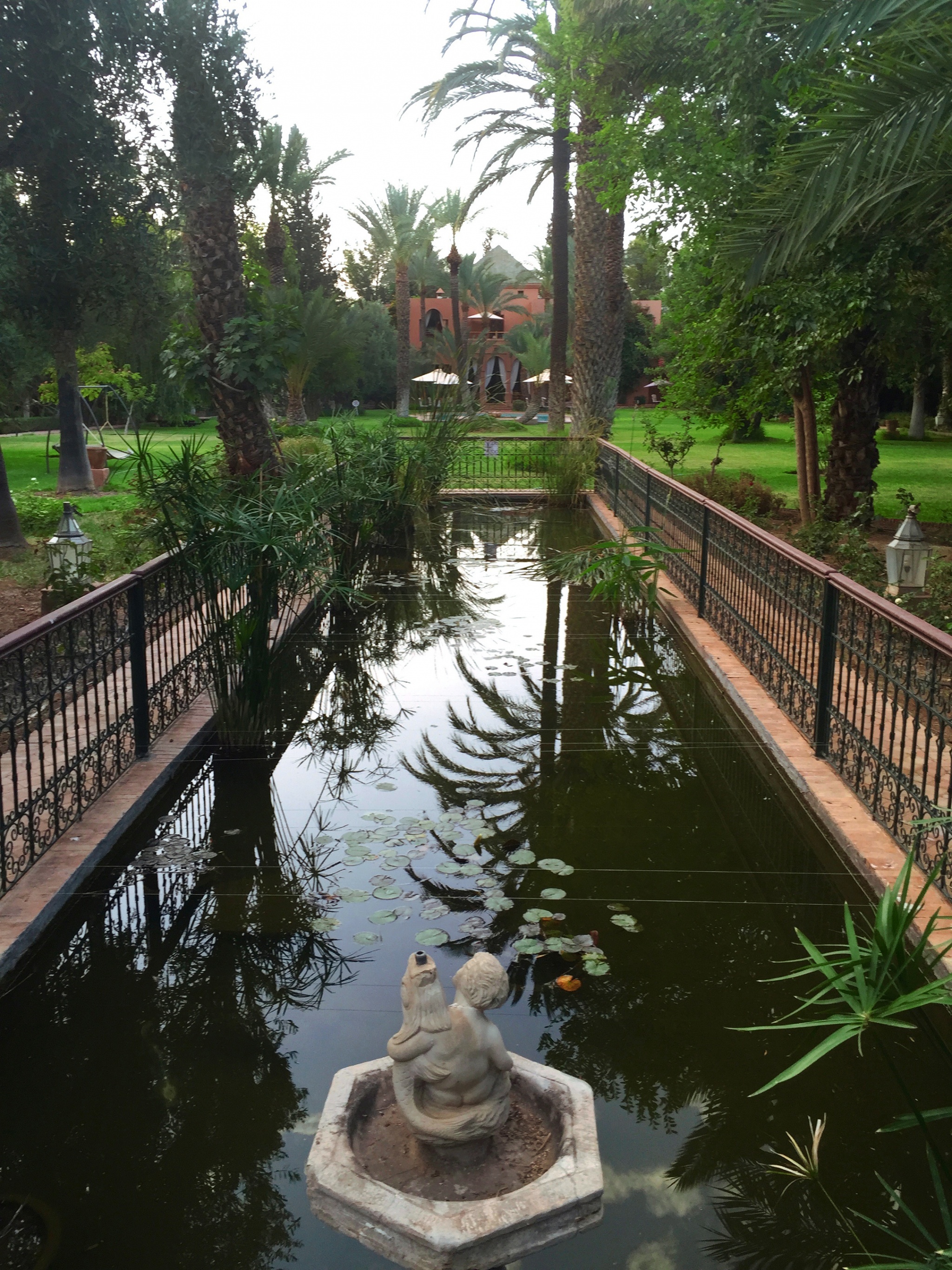 Every morning we where woken by the sound of hundreds of birds, their songs bright and cheerful seemed to reflect that sense of awe we felt as we walked out of our private villa and out into the gardens.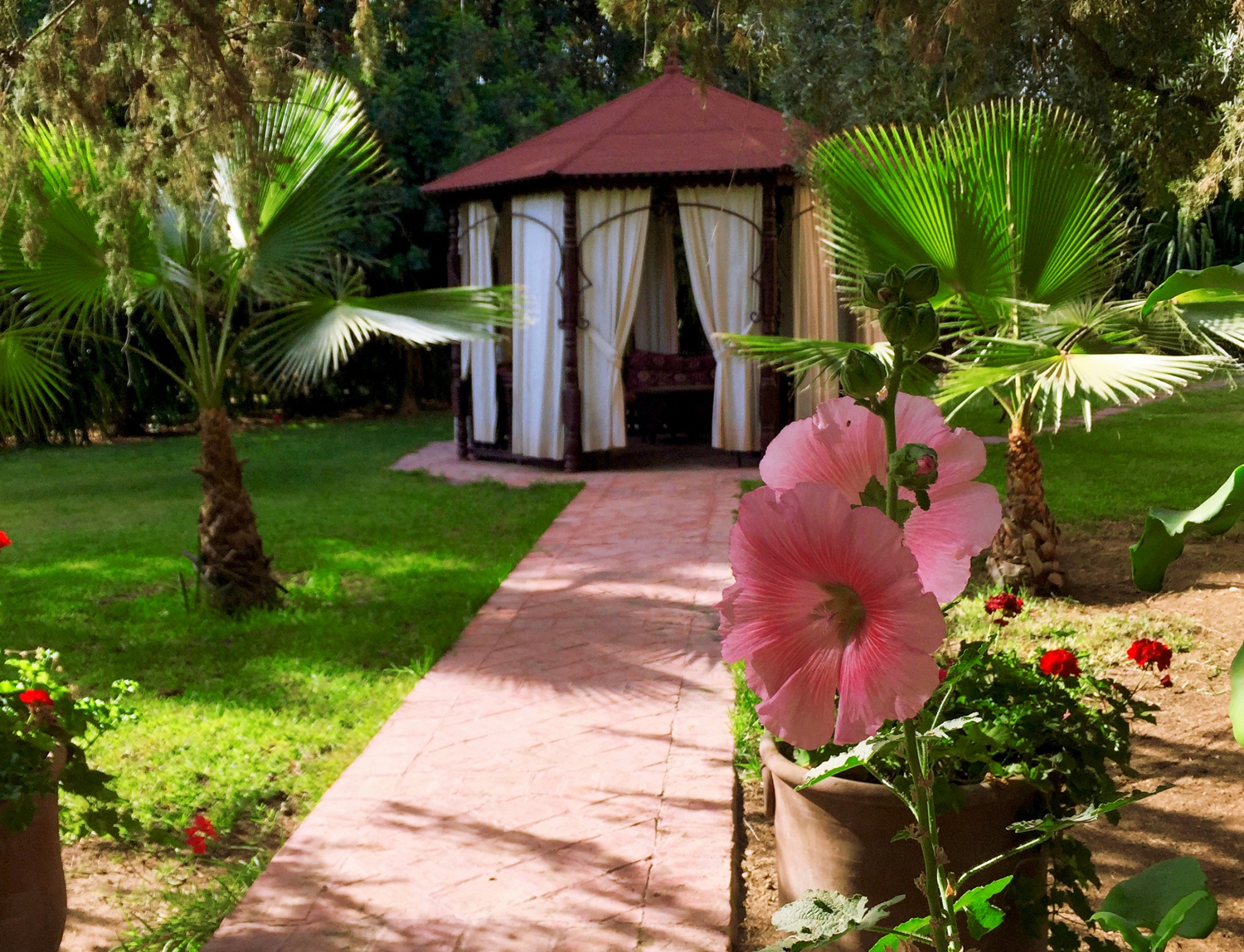 The food at Dar Aywinen was fantastic. We spent almost 10 days in Marrakech and ate at a wide variety of restaurants and hotels and our meals at Dar Aywinen where the best. I still can not comprehend how such a small hotel could procure such an amazing chef. The service was also top notch and the staff went out of their way to make special meals for my son who is a very picky eater.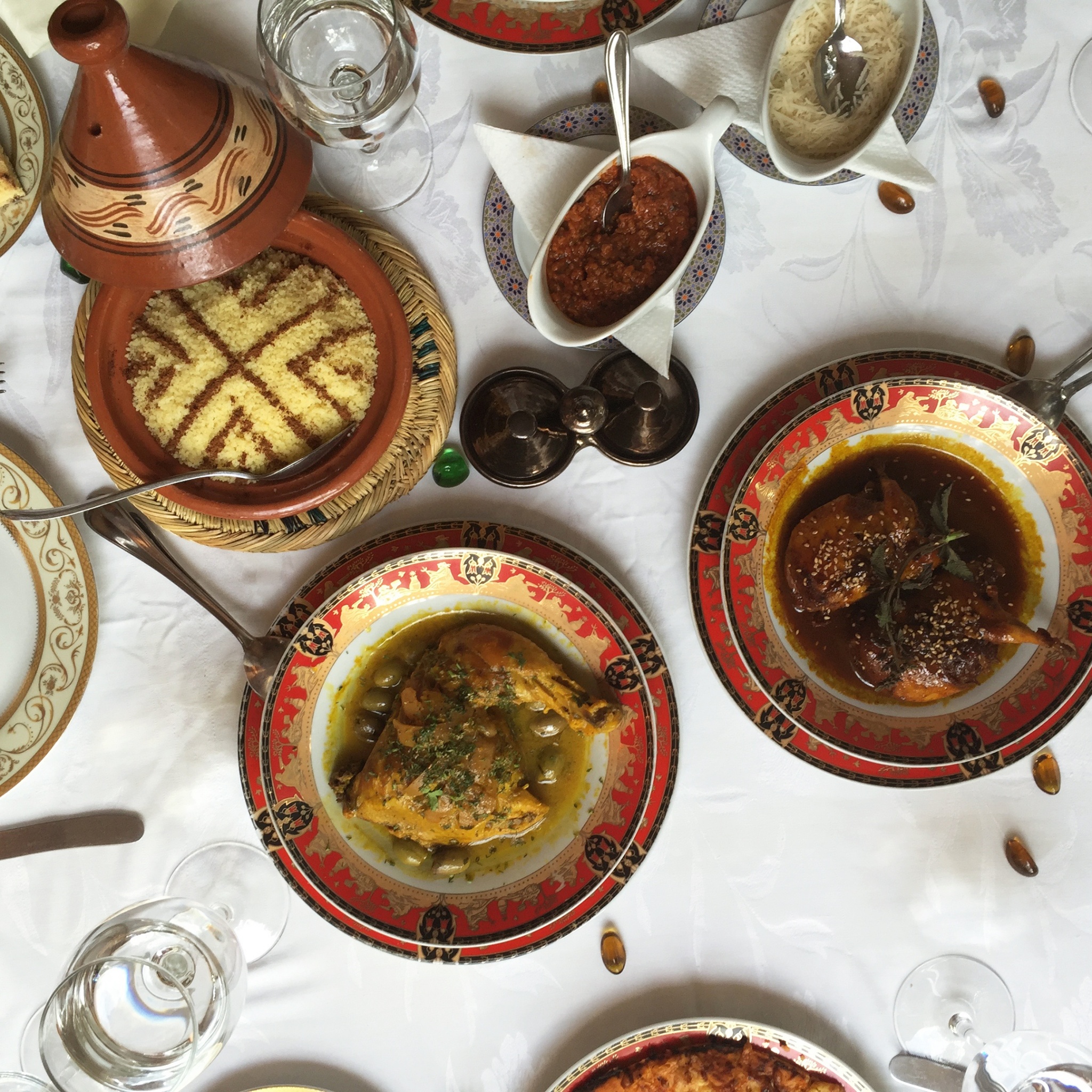 Not only was the food delicious but the presentation was beautiful as well. You could choose to eat at the tables in the garden overlooking the pool and the garden or you could also choose to have the mal served at our own private villa which was a wonderful option for those days when we wanted a little more privacy.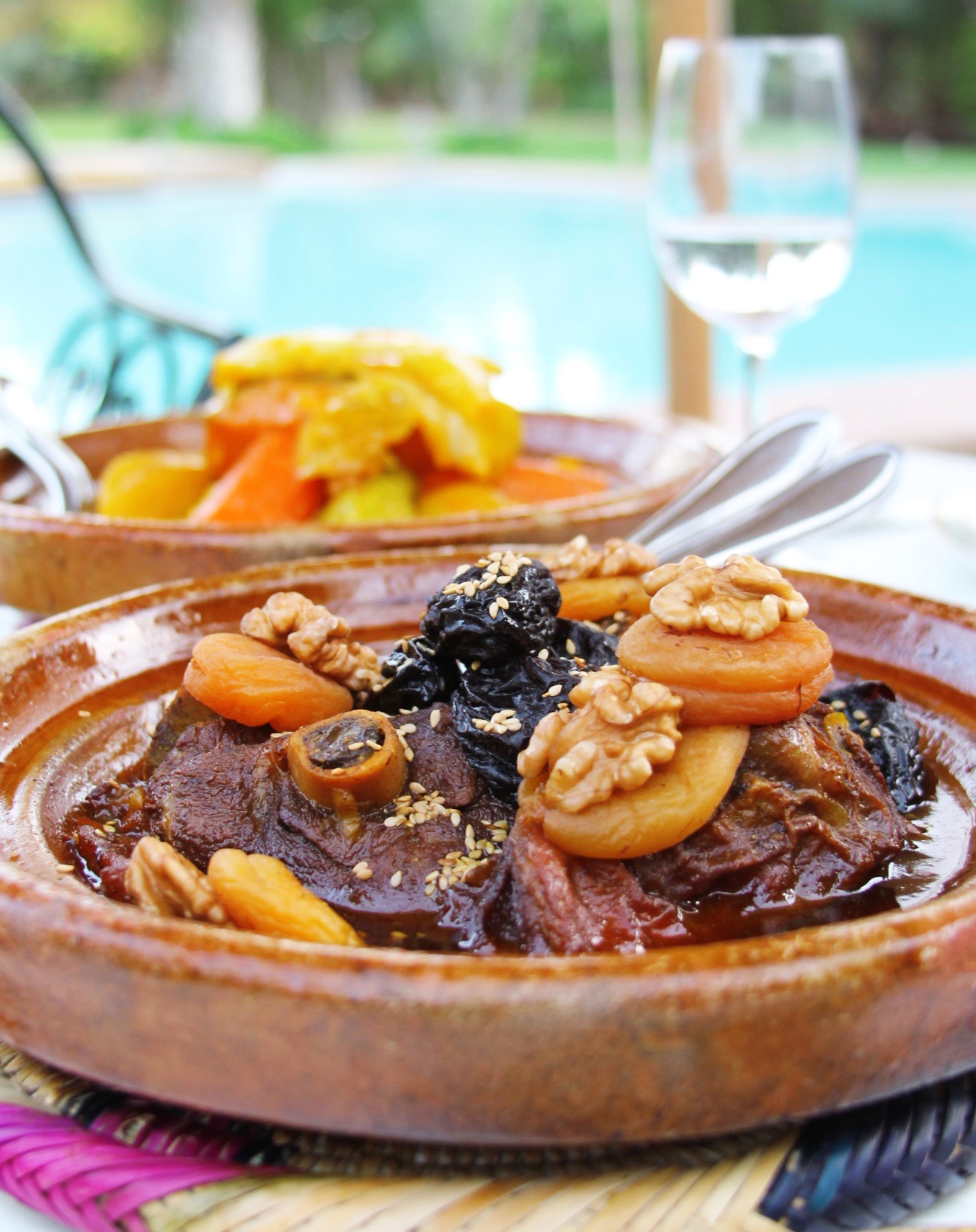 We ate breakfast and dinner at Dar Aywinen every day we were there and I loved that you are given the choice to eat at one of the tables overlooking the pool, with a beautiful view of the gardens, or you can request to have your meal in your own room. As I write this and look at the photos I just want to hop on a plane right now and get there in time for dinner!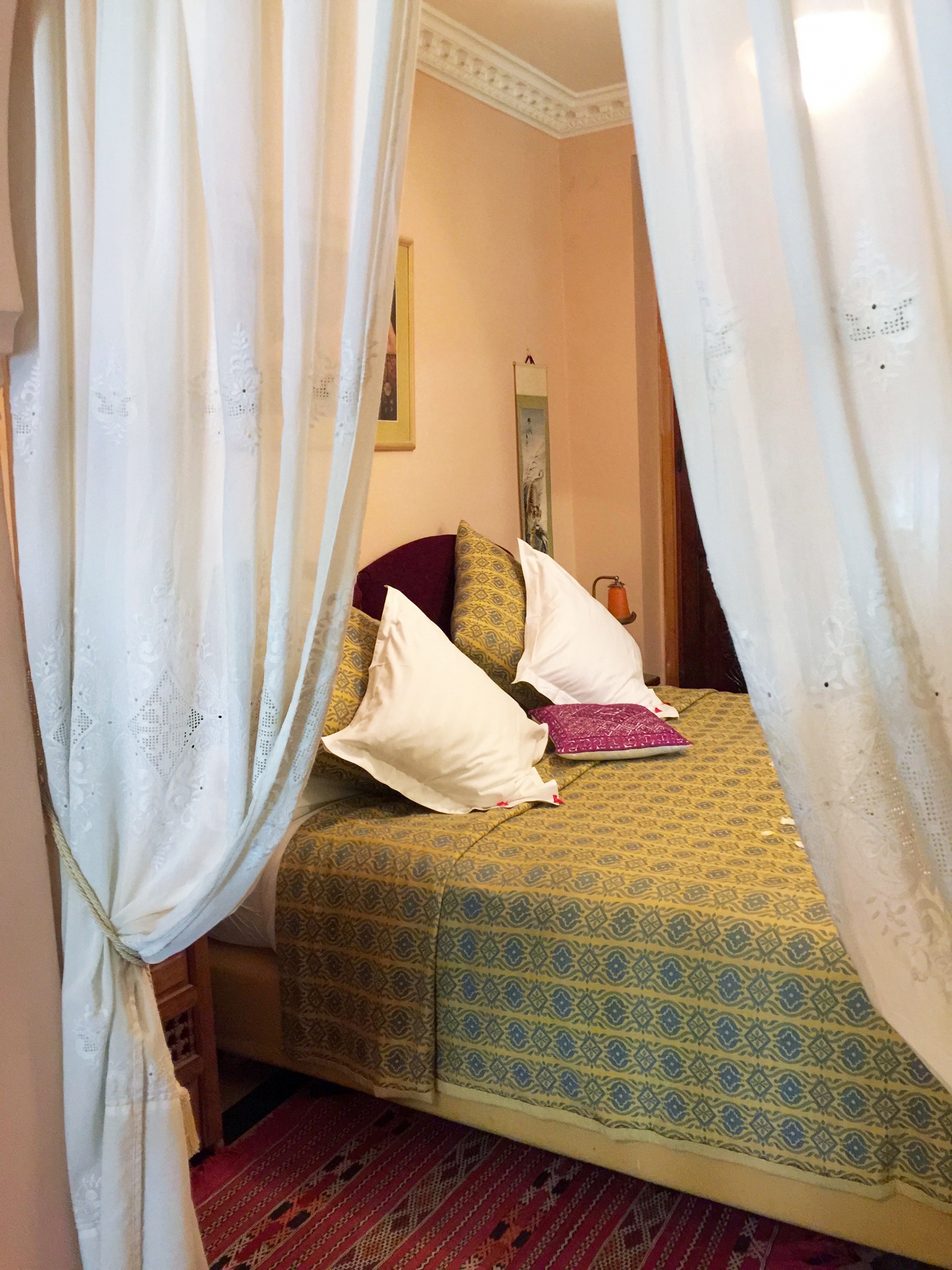 We stayed at the Roman Pavilion, a luxurious bungalow nestled in a secluded part of the beautiful gardens overlooking the pool. The Roman Pavilion with living room, two bedrooms and two bathrooms and was perfect for our family. It's spacious private garden and outdoor Jacuzzi made us feel like we had our own home in Marrakech.
Completely separate from the rest of the hotel the Roman Pavilion it provides a unique refuge: a true haven of peace and tranquility and the perfect place for a famiy to enjoy!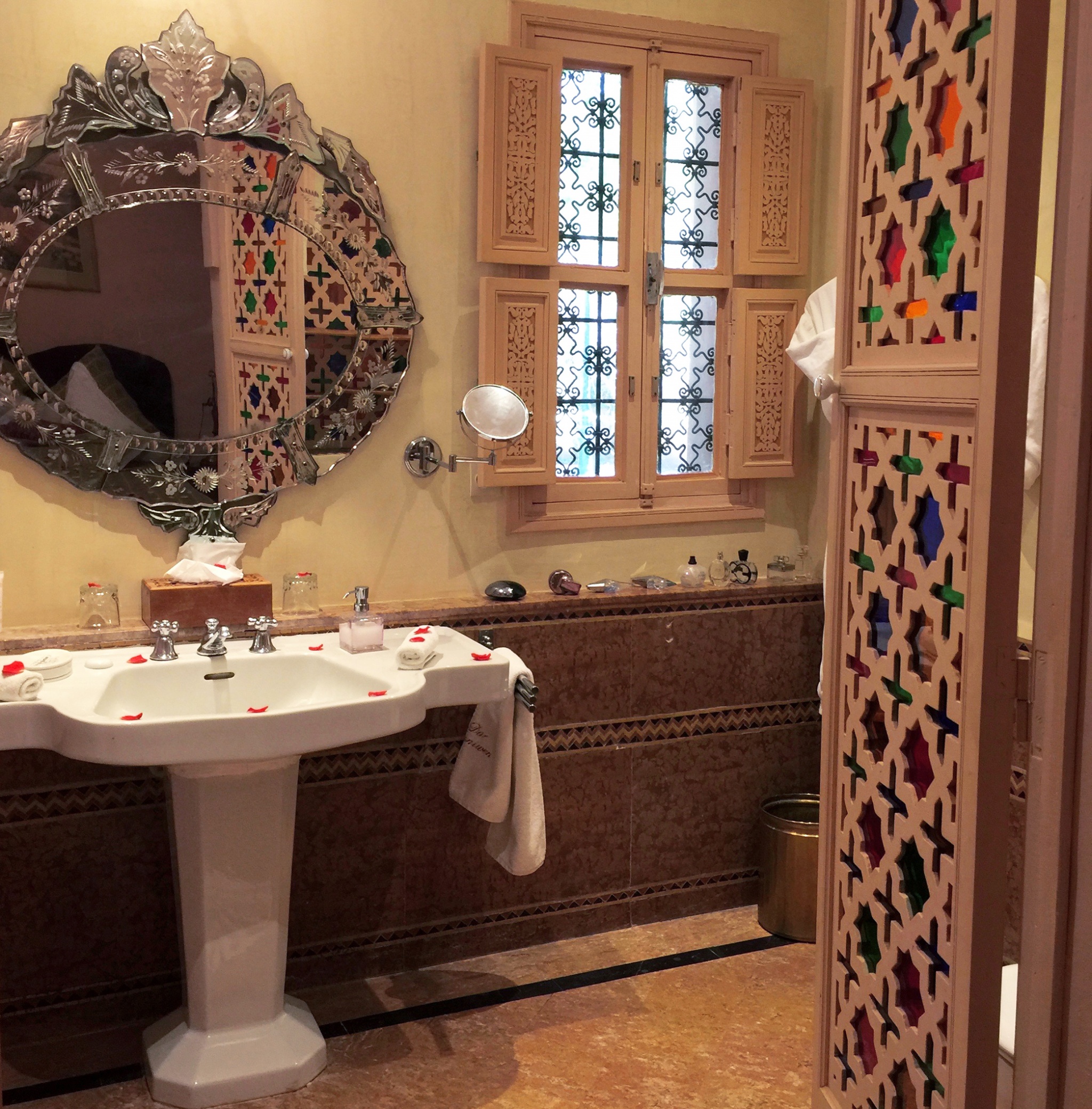 The rooms not only provide a beautiful and exotic Moroccan getaway furnished with large flat screen TVs, DVD player, minibar and free Wifi. Wifi is also available in the main house and in the pool which meant I could keep up with family and friends and get some work done right from the poolside.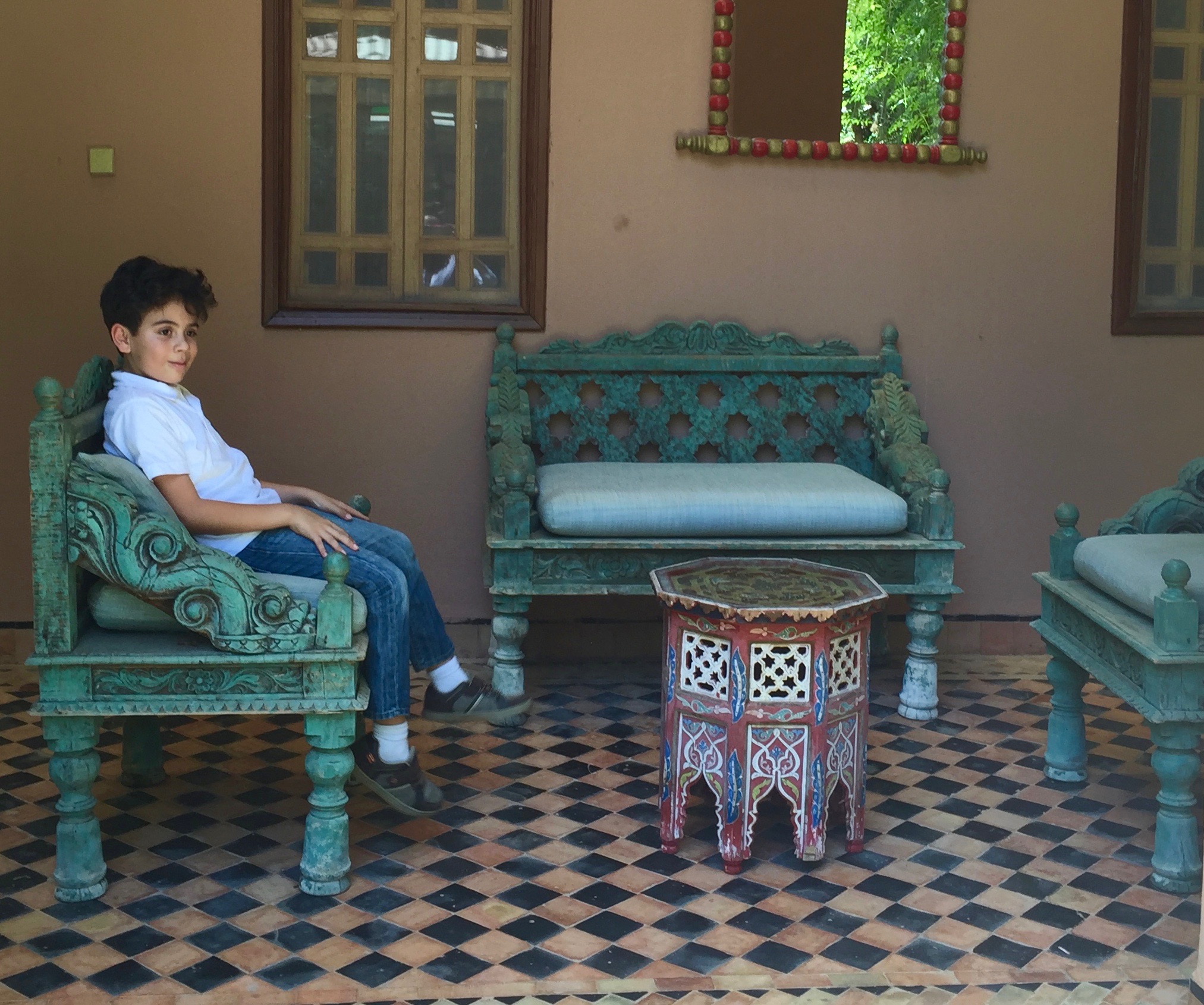 The service is not just outstanding but also very personalized. We had the opportunity to speak with the owner and you can tell that he really takes pride in welcoming guests to his home, as this used to be his family's house. It is also obvious that the decor and the landscaping of this hotel are a labour of love and this feeling really permeates through all of the spaces and gardens. As you stroll through the garden you find fountains, ponds and beautiful sculptures and antiques.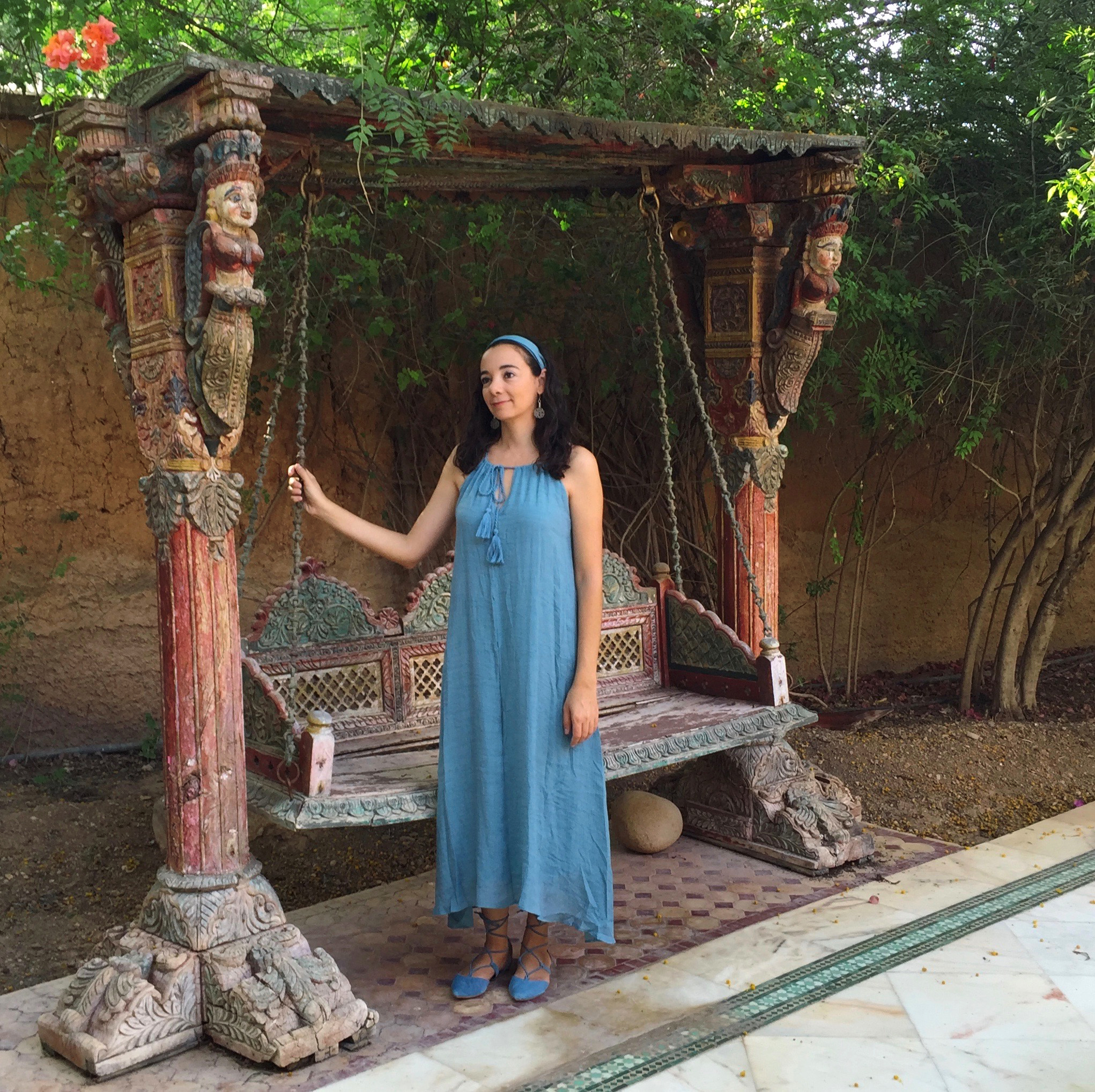 Dar Ayniwen provides a free shuttle service to and from the airport as well as free continental breakfast making this a wonderful value for the amazing quality and fantastic service.
The staff went out of their way to make our stay memorable and we got fantastic recommendations for things to do with the kids. You can also book a wide range of tours and on day excursion directly with them.
Without a dubt Dar Ayniwen is one of the best hotels in Marrakech and the ideal option for families with its wide-open spaces, large pool and the option to book a private villa. Be sure to visit the Dar Ayniwen website to  find out more and book our next family getaway to Marrakech.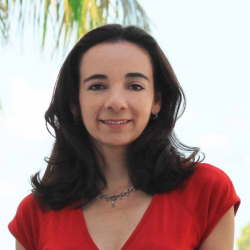 Latest posts by Paula Bendfeldt-Diaz
(see all)