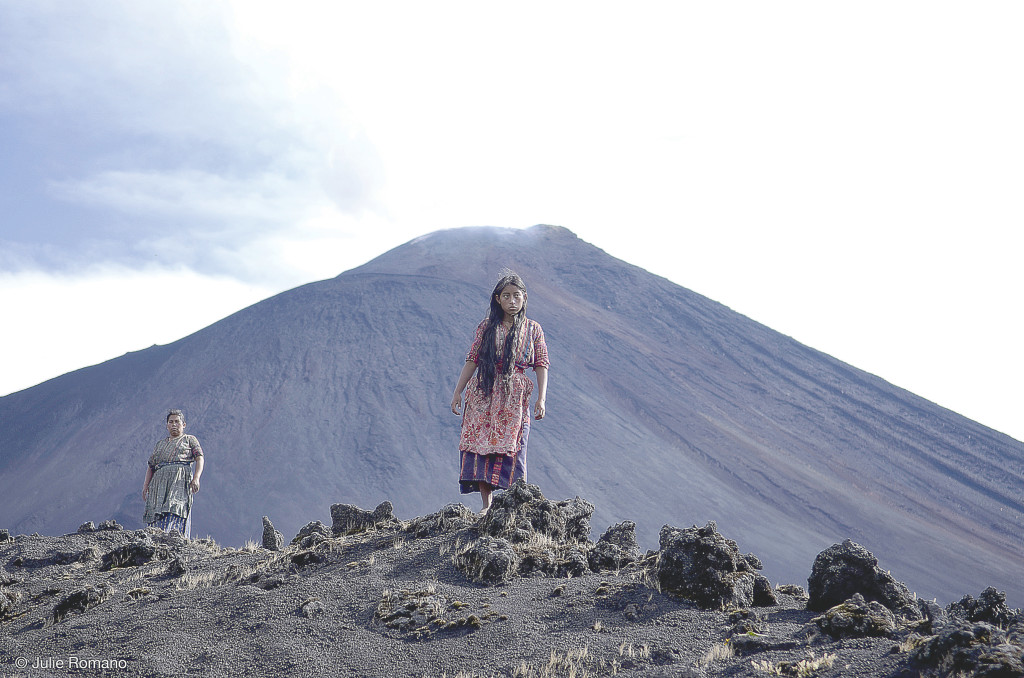 Ixcanul is Guatemalan director Jairo Bustamante's first feature film which delivers thought provoking and moving performances as it tells a passionate story that touches political and social issues in a very subtle and elegant way. More than a movie it feels like stepping into the the lives of two Mayan women, mother and daughter, who share with you their struggles and their lives.
For the first time ever Guatemala is submitting a film to bid for a spot on the Oscar's foreign language film category with Ixcanul: and yet this movie is not in Spanish, Guatemala's official language, but in Kaqchikel, a Mayan language. The most talked about and most recognized Guatemalan movie of all time, Ixcanul was much more than that for me, it helped me better understand who I am and where I come from and although I am proud to see it recognized internationally my greatest hope is that it opens the eyes of other Guatemalan's as it opened mine.
Guatemala lives a reality that is hard to understand for most visitors.  We are a country divided by cultures that barely understand each other.  While Spanish is the official language there are numerous indigenous groups who make up more than 60% of Guatemala's population and who speak more than 20 Mayan languages. But the separation between the indigenous groups and the ladinos or mestizos of european descent goes well beyond language: from values, beliefs and traditions to an abismal gap in education opportunities.  Guatemala is a country where the majority of the population is discriminated upon by a minority and where traditions and culture are being lost as indigenous people adopt occidental ways of living.
As a Guatemalan I grew up surrounded by a vibrant and colorful diversity but never really had the chance to take a peek into the lives of the indigenous people of my country: always observing from the outside. When I first heard of Ixcanul I was intrigued; this was a Guatemalan movie in Kaqchikel (mayan language) subtitled in Spanish, a movie from my own country that I could not understand.
Watching the movie I could recognize the locations, the faces, the colorful guipiles and cortes and the sounds of a language that I have heard so often but that have never understood.  Still this movie about my own country looked as exotic and felt as foreign as if I had been watching a movie about a distant culture thousands of miles away.
I realized that even though I have lived in Guatemala for most of my life I have never learned a word in Kaqchikel and although I have known many people who speak Kaqchikel and many other mayan languages I had always expected them to speak to me in Spanish. Yes I know the statistics, I am aware that the indigenous communities in Guatemala struggle and that they do not have the same opportunities for education, for work and for improving their lives that the ladinos have.  I have advocated and raised money to help the Mayan communities in my country and as a kid I even took a traditional weaving class at school but never have I sat down and had a meal with a Mayan family in their home or have I ever taken the time to truly understand my own country's rich cultural heritage.
It is not often that a movie shakes you up and opens your eyes to a reality that you have not noticed is there even though you live in it.  I have to admit I felt a little bit ashamed.  Here I am living in the United States and advocating for Latino rights, getting offended when I see a YouTube video of someone ranting about how Latinos need to speak only English because they are in the United States and yet I was blind to the reality of the Mayan people from my country.  The indigenous people in Guatemala have lived in this land for hundred of years yet they are citizens of a country that looks down on their culture and language.
I left the theater with a multitud of feelings and with a clearer understanding of the country I love and the people who call it home.  This is a movie that, for me, was not only eye opening but life changing.
I am excited to see the acceptance of the movie internationally and the recognition the talented director and actresses are getting.  I feel proud but most of all I feel a renowned desire to understand and get to know my country and it's culture and traditions on a deeper level and for that I thank Jairo Bustamante, his vision and his talent.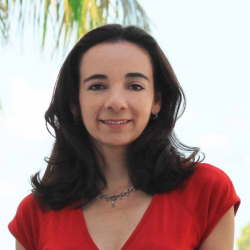 Latest posts by Paula Bendfeldt-Diaz
(see all)