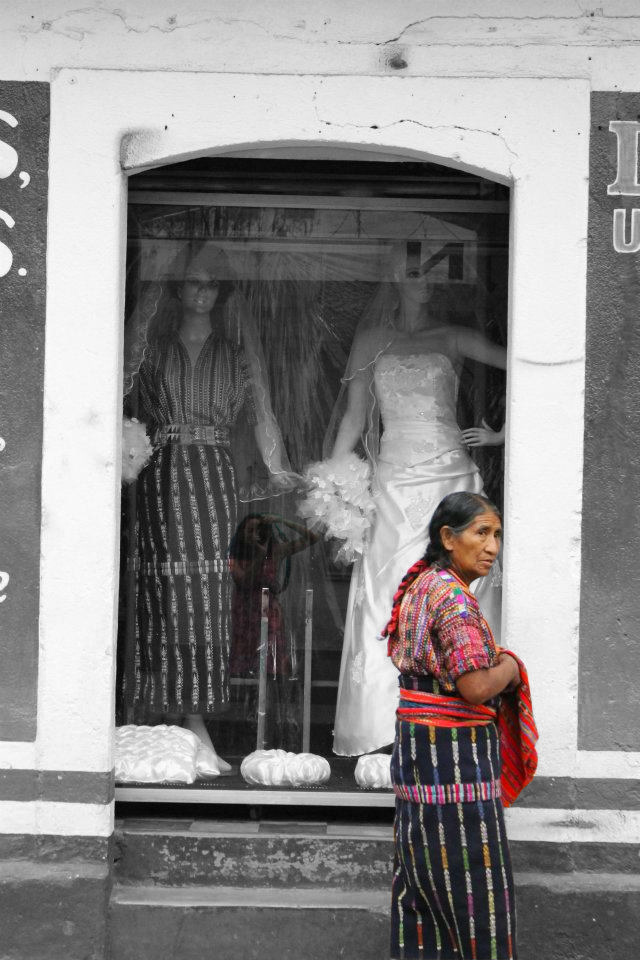 Esta es una de mis fotos preferidas.   En un viaje reciente a Guatemala vi esta vitrina en un pueblito en las montañas y tuve que parar a tomar la foto. Me parece que ejemplifica la mezcla y el contraste de culturas que hay en mi tierra de una forma tan clara y original, no solo en la vitrina con el vestido de novia blanco al lado de un traje tipico de las mujeres indigenas del area sino ademas la mujer indigena caminando descalza y mi reflejo con la cámara en la vitrina, estos dos últimos elementos pura suerte y pura casualidad.
ENCUENTRA MAS ARTICULOS EN ESPAÑOL AQUI!
This is one of my favorite photos.  During a recent trip to Guatemala I saw this bridal shop's display in a little town in the mountains and I had to stop and take this photograph.  I think that it perfectly portrays the contrast of cultures that takes place in my country and in such an original way.  Not only with the white gown next to a traditional costume but also with the indian woman walking by and my reflection on the glass taking the picture, these two elements where pure luck. 
CHECK OUT MY GUATEMALAN AND LATIN AMERICAN RECIPES HERE!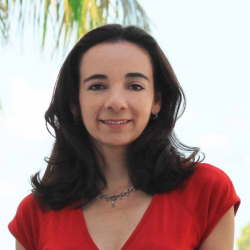 Latest posts by Paula Bendfeldt-Diaz
(see all)