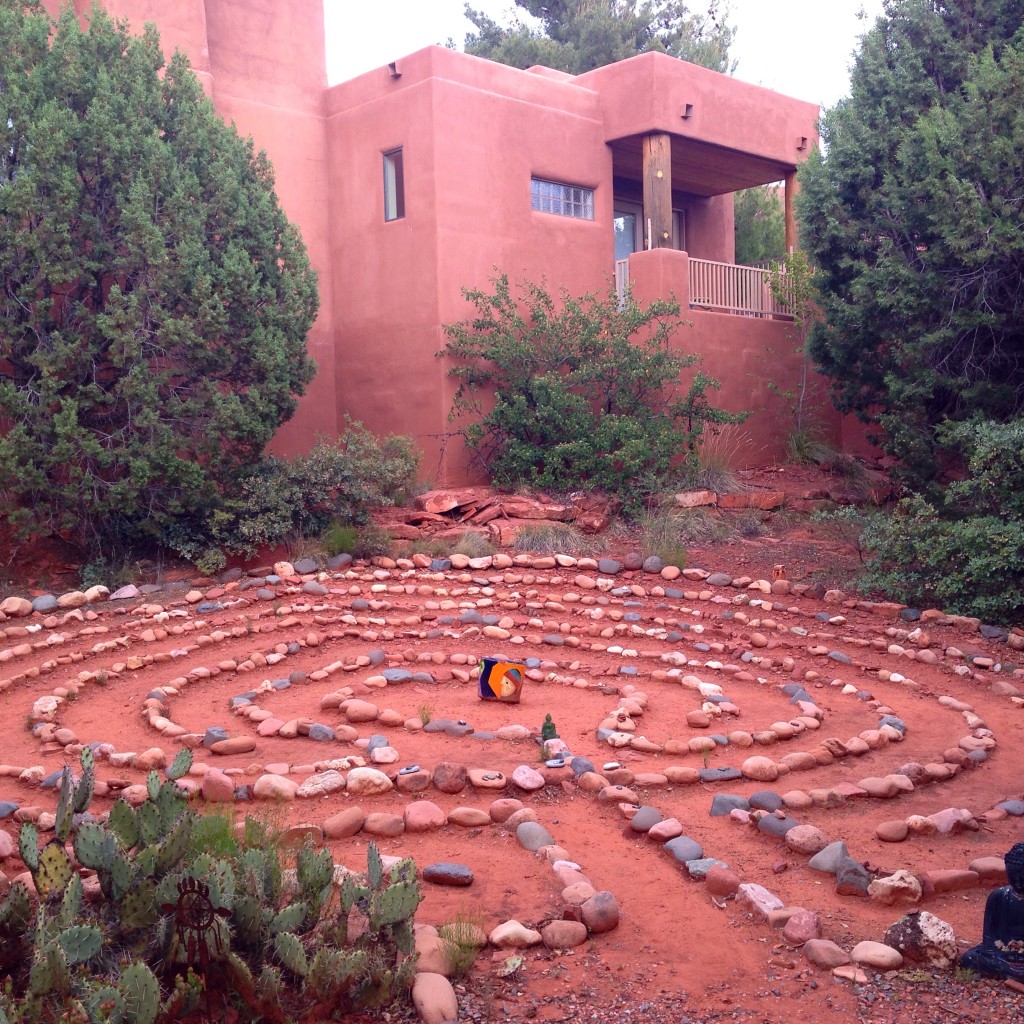 Tucked into a quiet residential area Alma de Sedona offers a peaceful and charming option, ideal for those looking to experience the magic of Sedona's natural beauty. Alma de Sedona is the only inn in West Sedona that sits on a small hilltop offering great views of Thunder Mountain, Chimney Rock and Coffee Pot.
The minute you arrive at Alma de Sedona you get a feeling of peaceful tranquility.  The red buildings blend with the surroundings and the B&B seems to become one with the red earth in the gardens and the Red Rocks behind it. here is about 2 ½ acres of land, much of it is beautifully landscaped.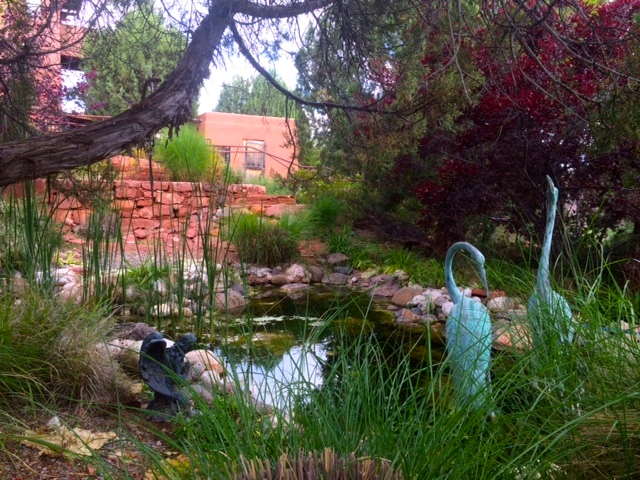 Before coming to Sedona I had heard people talk about the magic and spirituality of Sedona and I was very skeptical but as soon as I arrived at Alma de Sedona I could feel a wonderful connection with nature . The gardens are a haven of tranquility and positive energy and are perfect for meditating.
The rooms where spacious, the decor homey and the beds extremely comfortable.  Our room was in the second floor and had a private balcony where we enjoyed watching the beautiful sunset behind the Red Rocks while enjoying a glass of wine.
We hiked every day while we where in Sedona, I just could not get enough of the Red Rocks, and by the time we got back to the hotel everything ached but after a relaxing bath in then whirlpool tub with the home made bath salts the hotel provides all of the aches and pains where washed away and I felt renewed and rejuvenated.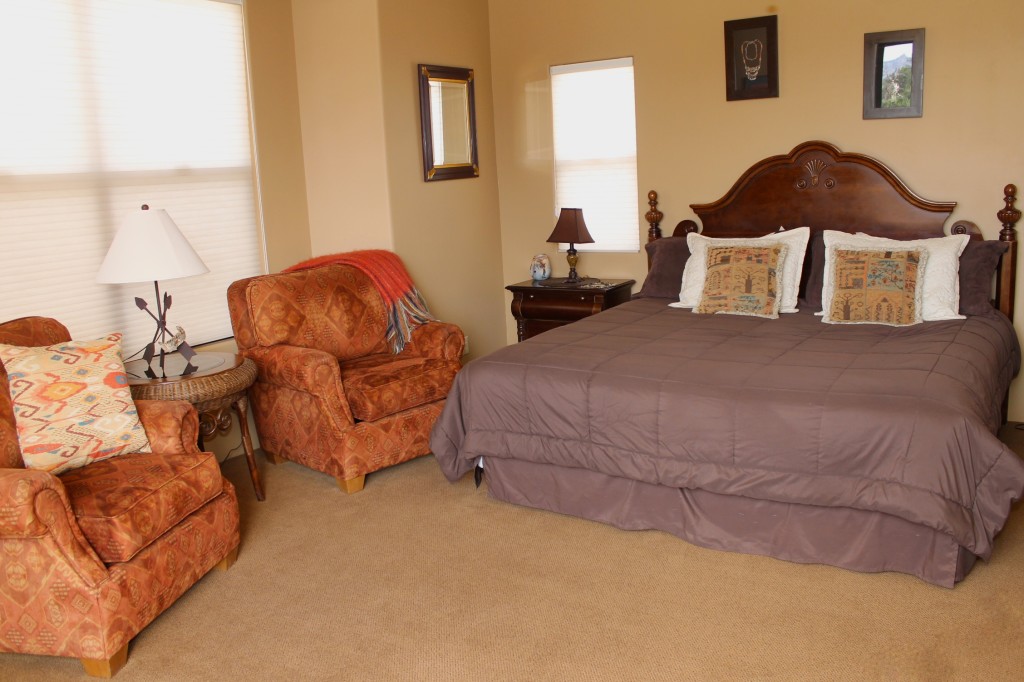 We have stayed at lots of B&Bs and Inns and I have to say that I was pleasantly impressed by Alma de Sedona's amazing staff. Lori, the Innkeeper really went above and beyond to make our stay amazing and her honesty when recommending where to go and what to do was very refreshing as I am so used to hotels trying to push you towards providers or businesses that give them a commission, and this was not the case here.  The great service started even before we arrived when Lori replied to my first email by sending us a long and thorough list of personalized recommendations so that we could plan our trip and every single recommendation she made was spot on!

Being so close to the Thunder Mountain trail head made it easy to go there for an early morning walk and we found that this was the best time to see wildlife.  On our first hike we saw a bobcat which was certainly on of the highlights of our trip!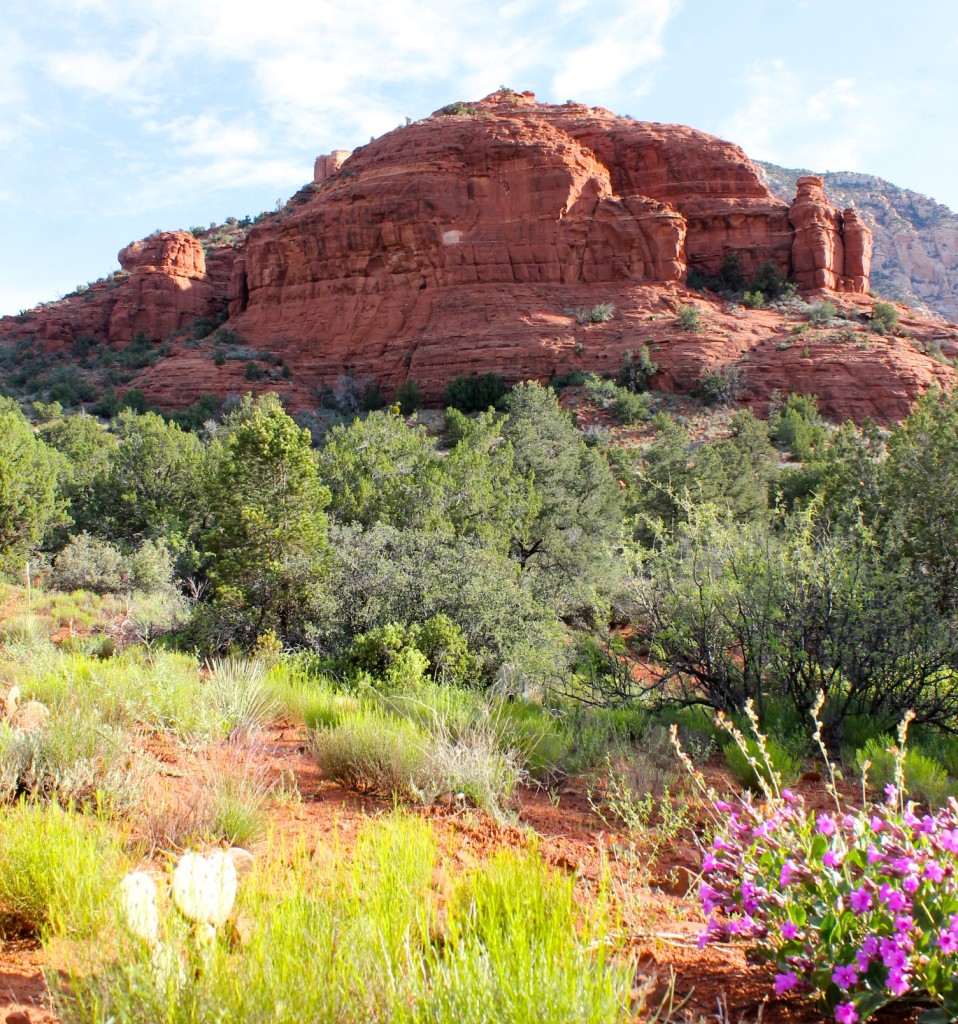 What We Loved About Alma De Sedona
The location is perfect! Alma de Sedona is located in a very peaceful and tranquil residential area but still close enough to the hustle and bustle of the downtown Sedona.  It's just a couple of blocks away from the a few hiking trails, which is not only a great, easy and short hike but the fact that it's a less popular hike gives you the opportunity to experience the gorgeous Red Rock scenery in a more peaceful way.
The Complimentary Concierge service is something you truly must take advantage of, the staff at Alma de Sedona will direct you to the best things to do in Sedona and make reservations for you!
All the rooms have a great view.  There are lots of hotels in Sedona but not many of them have good views of the Red Rocks, additionally each room at Alma de Sedona has a private balcony where you can enjoy a glass of wine while you watch the sun setting behind the red rock formations.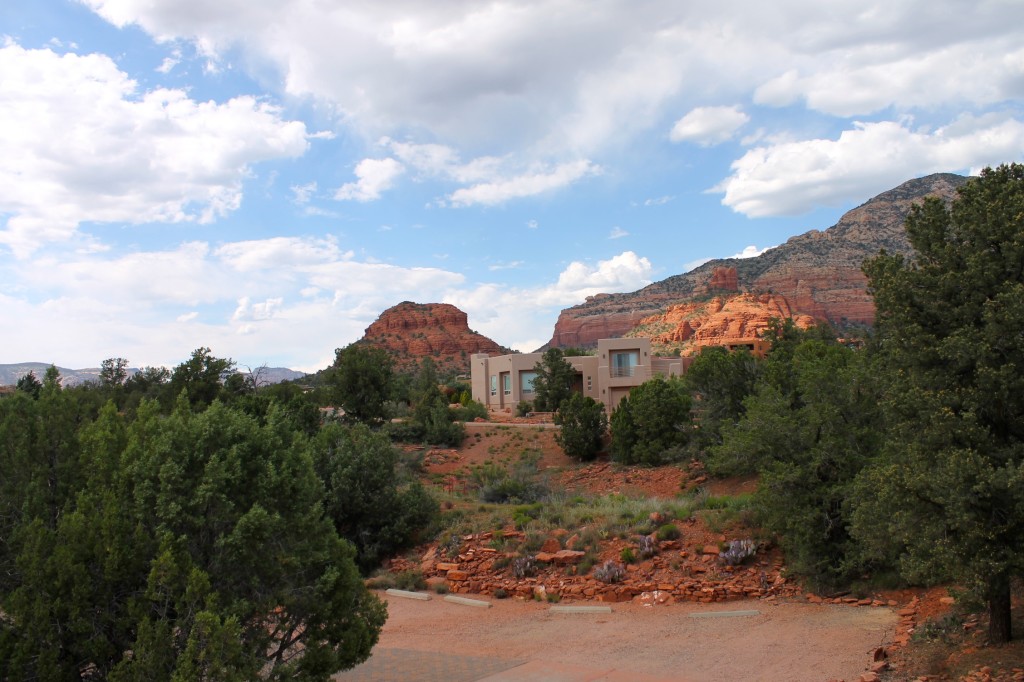 The tub is awesome, it's not only huge but it has so many different settings for the jets which you can customize for an amazing water massage that will leave you relaxed and renewed after hiking or biking and did I mention that Alma de Sedona provides home made bath salts using essential oils? I am so in love with this tub I am considering getting one for out home.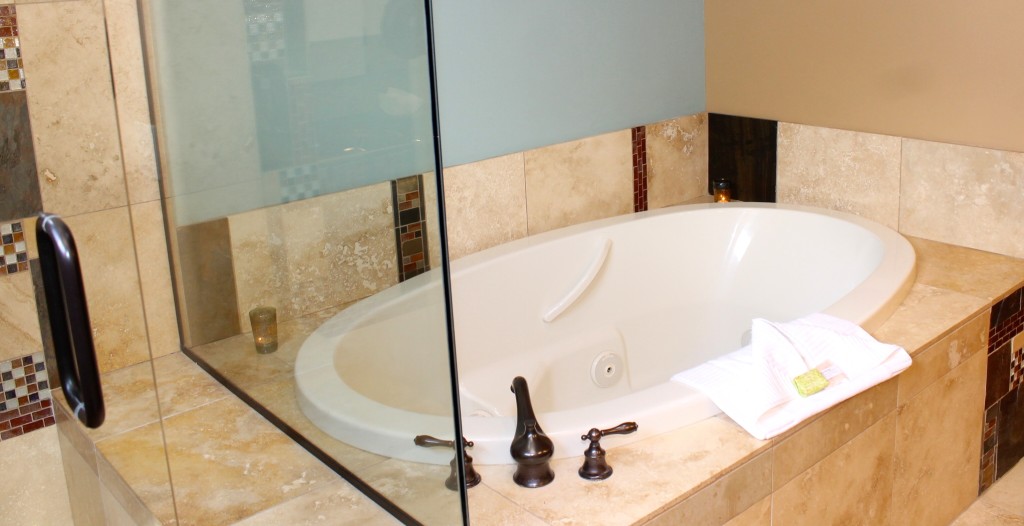 The spacious bathroom is so convenient . The bathroom has two sinks which means both my husband and I can get ready at the same time it also has a tub and a separate shower which is also very convenient for couples.
The fireplace in the room makes for a truly cozy and romantic ambiance.
Fantástic two course home made breakfast.
Free Wi-Fi included.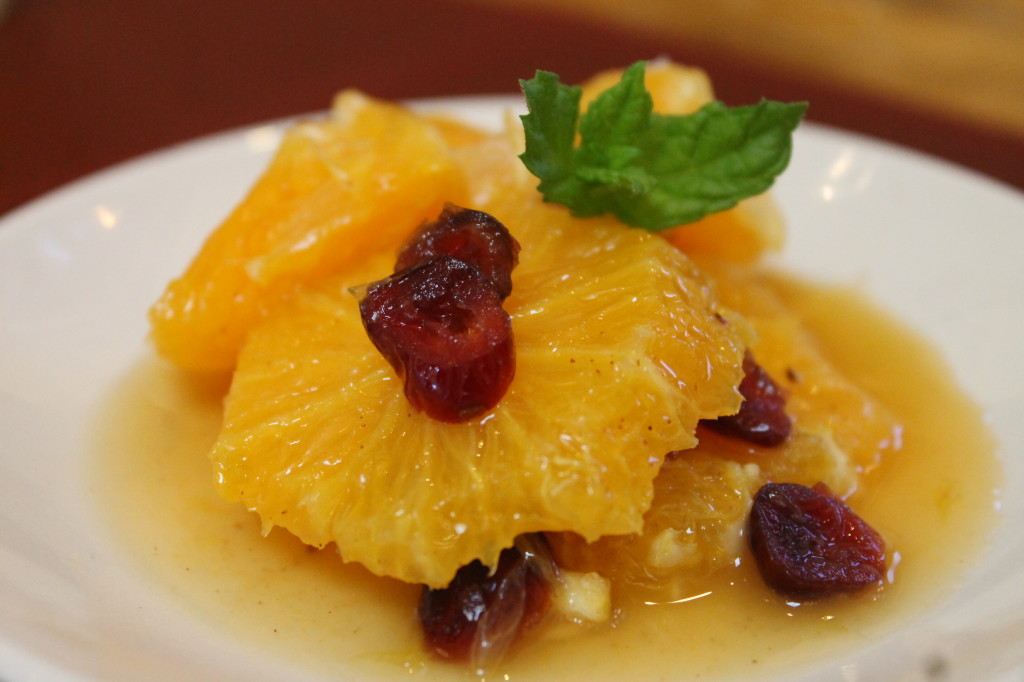 Things to consider
Alma de Sedona is not in the heart of town so you will have to grab the car and drive if you want to go there but I personally love that it was in a  peaceful and quiet area.
Like with most B&Bs you will not have 24hour services and there is no on site restaurant, however there are quite a few dining options just a short walk away.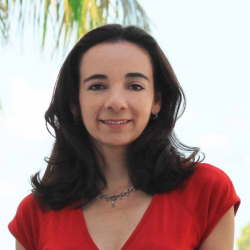 Latest posts by Paula Bendfeldt-Diaz
(see all)