This post is also available in: Español
Sedona is considered one of the most beautiful places in the world, with some of the best hiking trails in the country. There are countless options when it comes to things to do in Sedona. But in my humble opinion, there is no better way to experience the majestic beauty of the Red Rock country than to hike it. While in Sedona, we trekked many trails, choosing the ones that were on the leisurely, more relaxed side. So I include a list of the best hiking trails that are relatively easy and ideal for beginner hikers and families with children.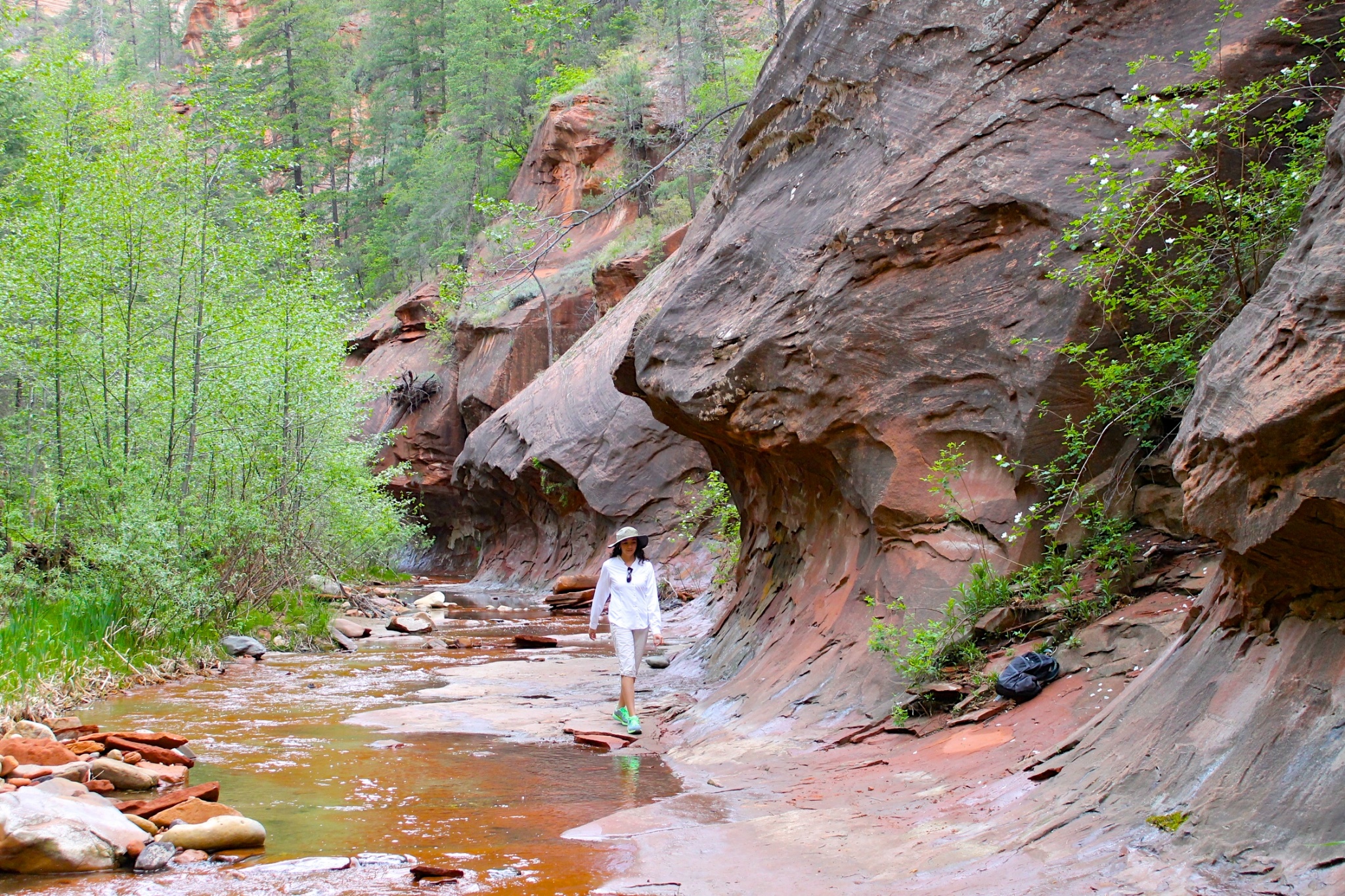 A Hiking Adventure in Sedona
The best time to hike in Sedona trails is early spring, as the desert is blooming and the weather is beautiful. But, first, let me say that cactus flowers are some of the most beautiful gorgeous flowers I've ever seen. And this is a sight not to be missed!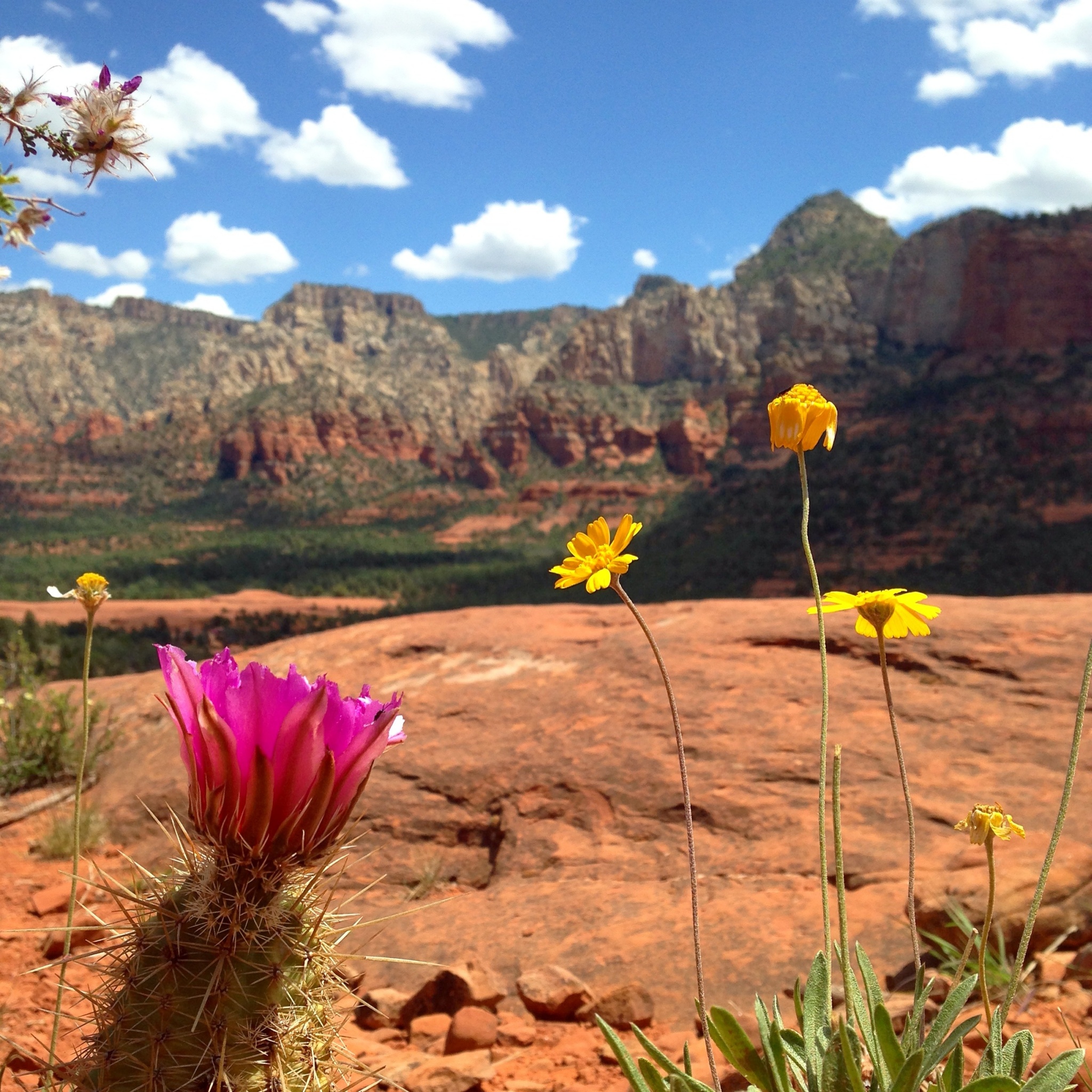 As you hike among the Red Rock formations, you will find that your view of these awe-inspiring rock formations changes completely every few minutes. And with every step, you discover something amazing around you. Sedona's hiking trails are simply breathtaking, from cactuses blooming with bright-colored flowers and incredible wildlife to different shapes in the rock formations!
Best Sedona Hike Trails
The Hike House website has a great list of all the trails and their ratings regarding difficulty and views. It also includes the length of the course and how to get to each one. So this is a great place to start when deciding what trail to hike. I am not a professional hiker, but while we visited Sedona, we roamed many of the stunning courses.
I decided to make a list of trails that are not only easy to hike but ideal for people who sit all day at their desks and never exercise like me. It is also perfect for beginner hikers and families with children. Most of these trails are easy, and you can finish them in 3 hours or less. Plus, they all have a vast appeal regarding the vistas and unforgettable experiences you'll encounter. Unfortunately, we did not bring the kids on this trip, but I am sure my 7-year-old would have been ok hiking any of these.
West Fork Trail
West Fork is a magical trail and probably the easiest, although it's also the longest. The 3.3mile (6.6 miles round trip) hike along Oak Creek is very different from most other hikes in the area. It combines a beautiful forest with the red rock canyon walls rising high into the sky on both sides of the creek.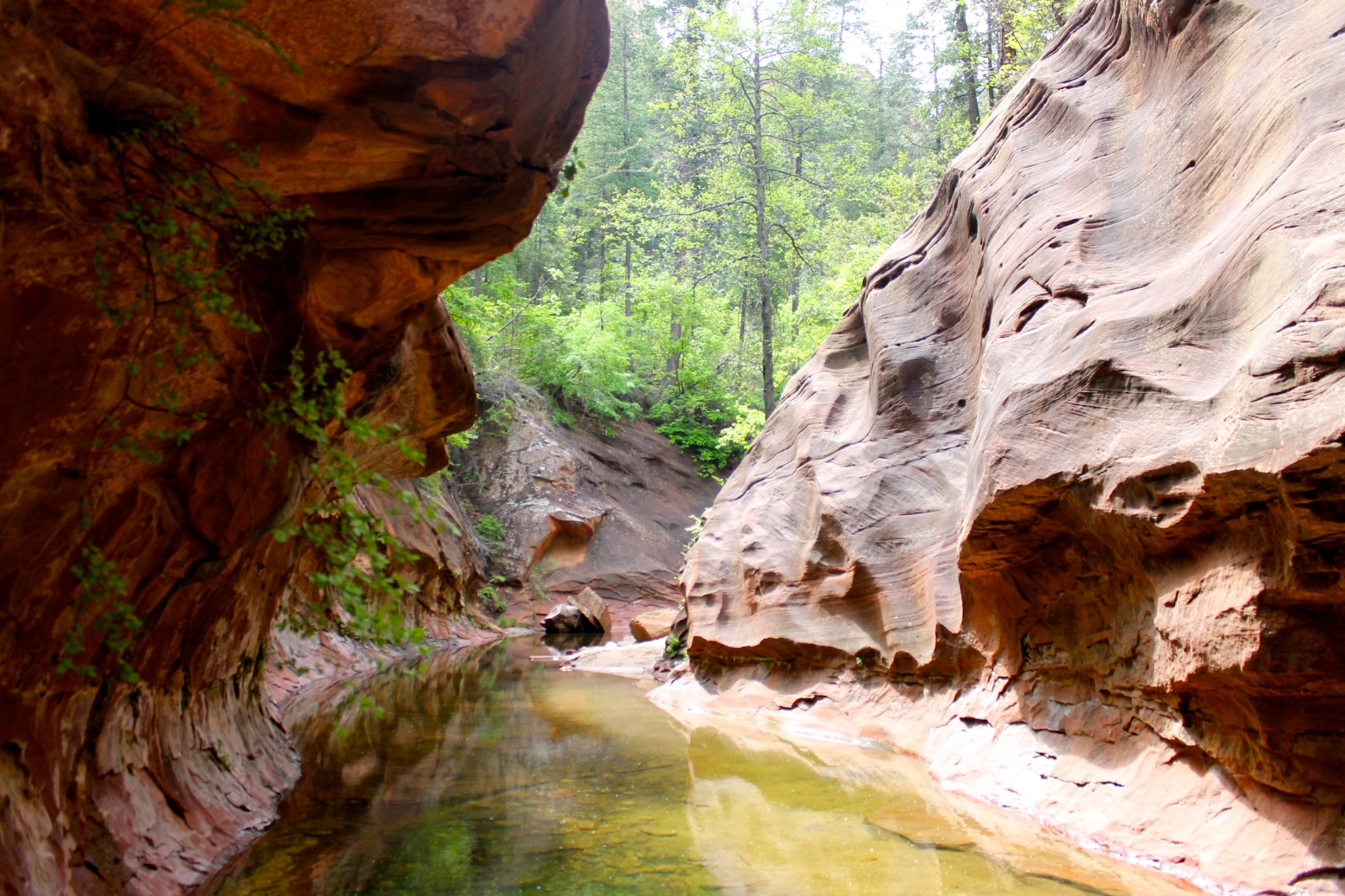 This Sedona trail is ideal for kids as the pathway is a leisurely stroll. Trees shade it, and you cross the river multiple times (I believe it's about 13 times) by stepping on stones, which kids will love. However, consider that the rocks are slippery when crossing the stream. The kids and some adults will probably get their shoes wet!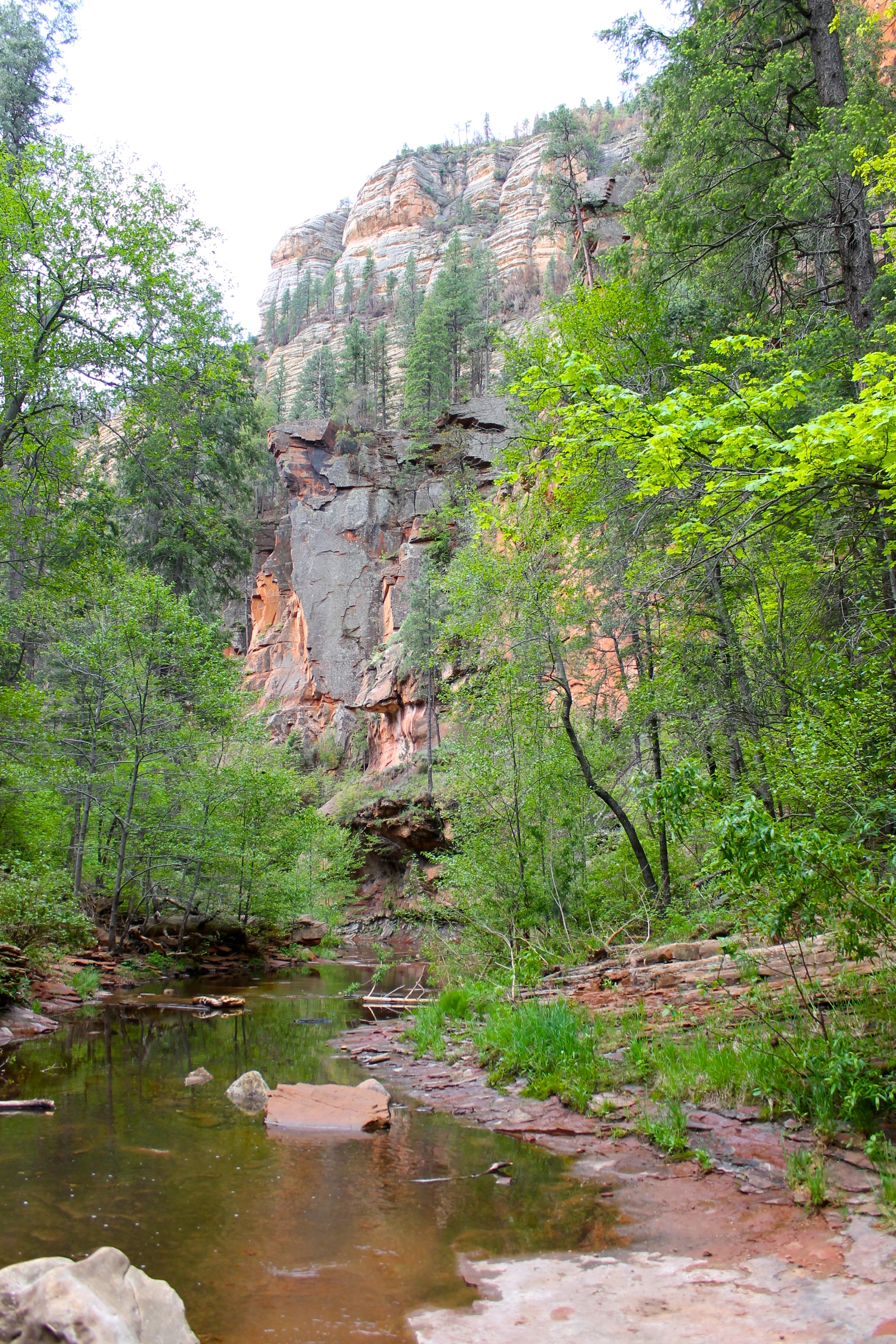 As we walked along the creek, we found areas filled with flowers. We hiked this trail in the spring, and the combination of the lush, bright green forest with the red rock canyon walls that climb up each side of the canyon is just awe-inspiring.
Broken Arrow to Chicken Point
This trail might be my favorite Sedona hike; it's easy enough and fun to the end. The course is about 3.5 miles roundtrip, with lots of beautiful views. At about 0.6, look for the fence around Devil's Dining Room Sinkhole, something you don't want to miss!
You can also take a side trail to look at an interesting rock formation called Submarine Rock. Then, about halfway through, you arrive at a scenic red rock outcrop beside Twin Buttes. Here, you will enjoy some beautiful sweeping vistas:
The trail ends at Chicken Point, where we were blown away by the breathtaking scenery. Unfortunately, there is no way to capture its magnificence in a photo; not even the video does this place justice! It's just something you have to experience yourself.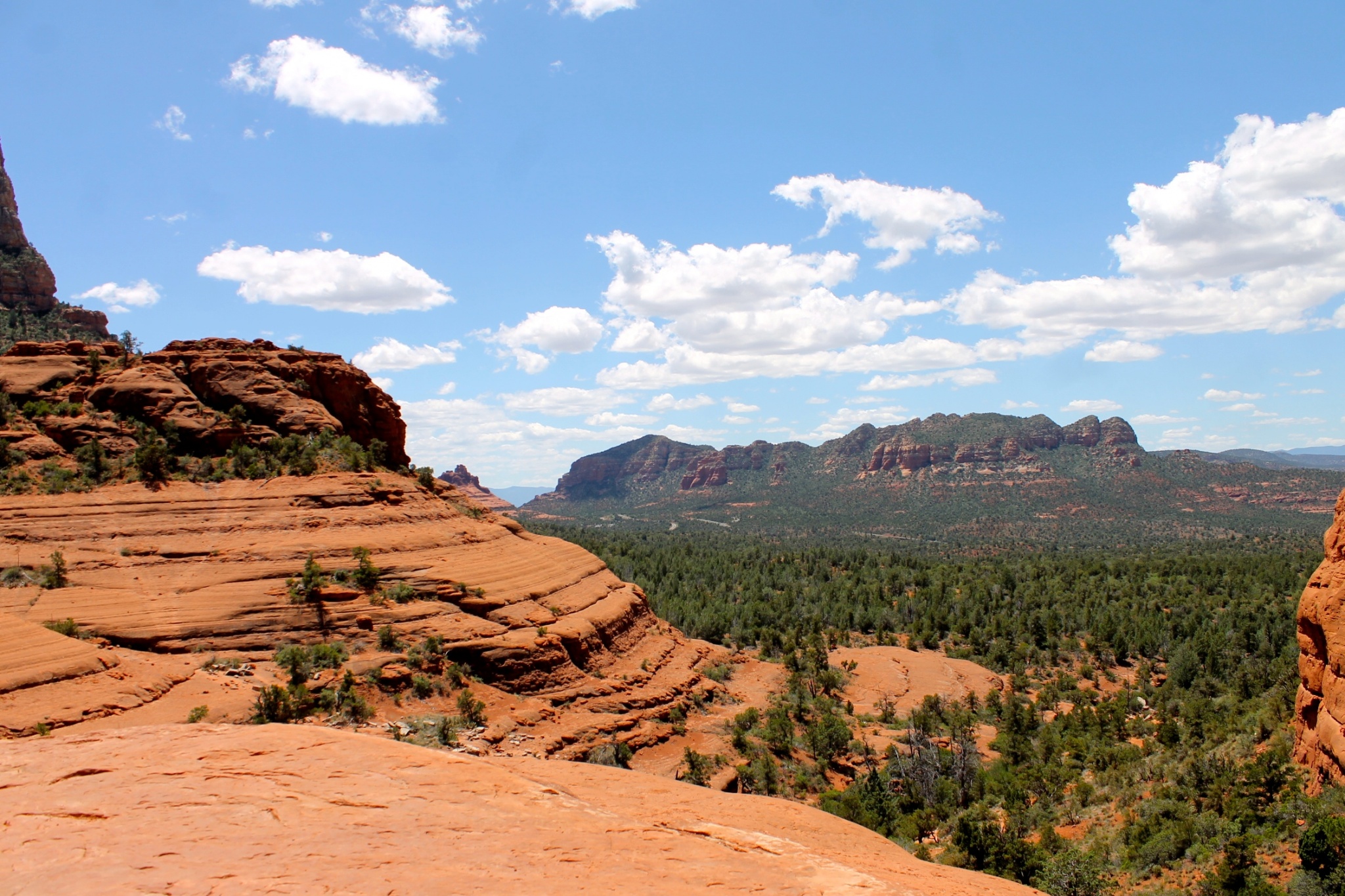 This trail requires a bit of a climb, and there is no shade. You might want to book a tour to Chicken Point instead if you have smaller children. So, another excellent option for sightseeing is taking a Broken Arrow Jeep tour. It is a fun activity everyone in the family will enjoy.
Red Rock Crossing
Red Rock Crossing is one of the most photographed places in the United States. Here Cathedral Rock is usually reflected in the waters of Oak Creek. People come here to fish, swim, and wade in the creek, as well as to picnic and photograph the scenery. Unfortunately, when we visited, the water from the stream was not covering the red rock sandbar like it usually does. So we did not see Cathedral Rock reflected on the water, but the view was breathtaking nonetheless.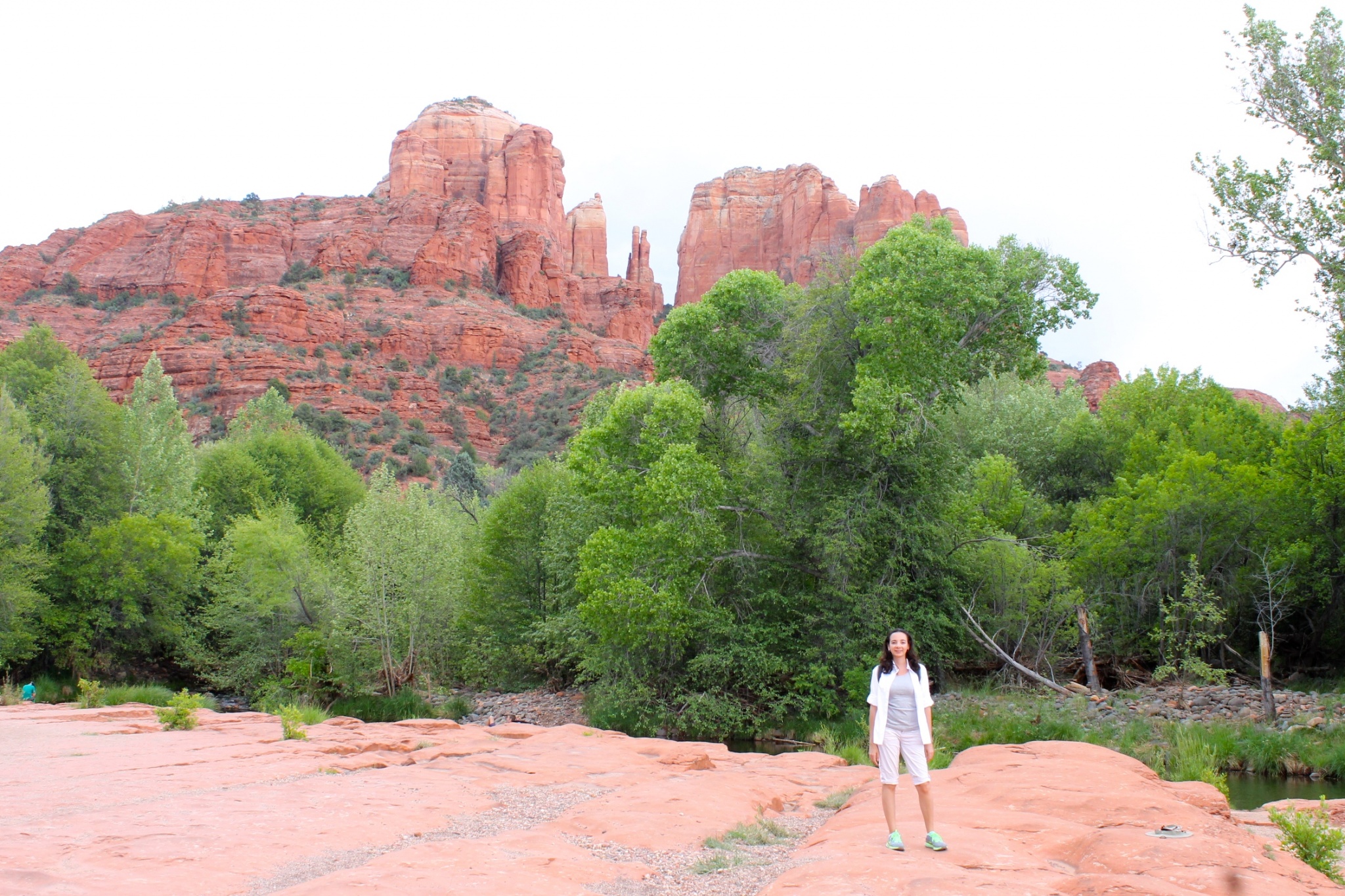 It is the perfect place for a picnic and a dip in the creek, so bring swimsuits and some lunch. If you continue walking along the creek, you will arrive at the famous Buddha Beach. People have built hundreds of stone cairns as they believe this place is the site of a powerful energy vortex. It's fun to look at all the stone towers, and the kids will also enjoy building one of their own!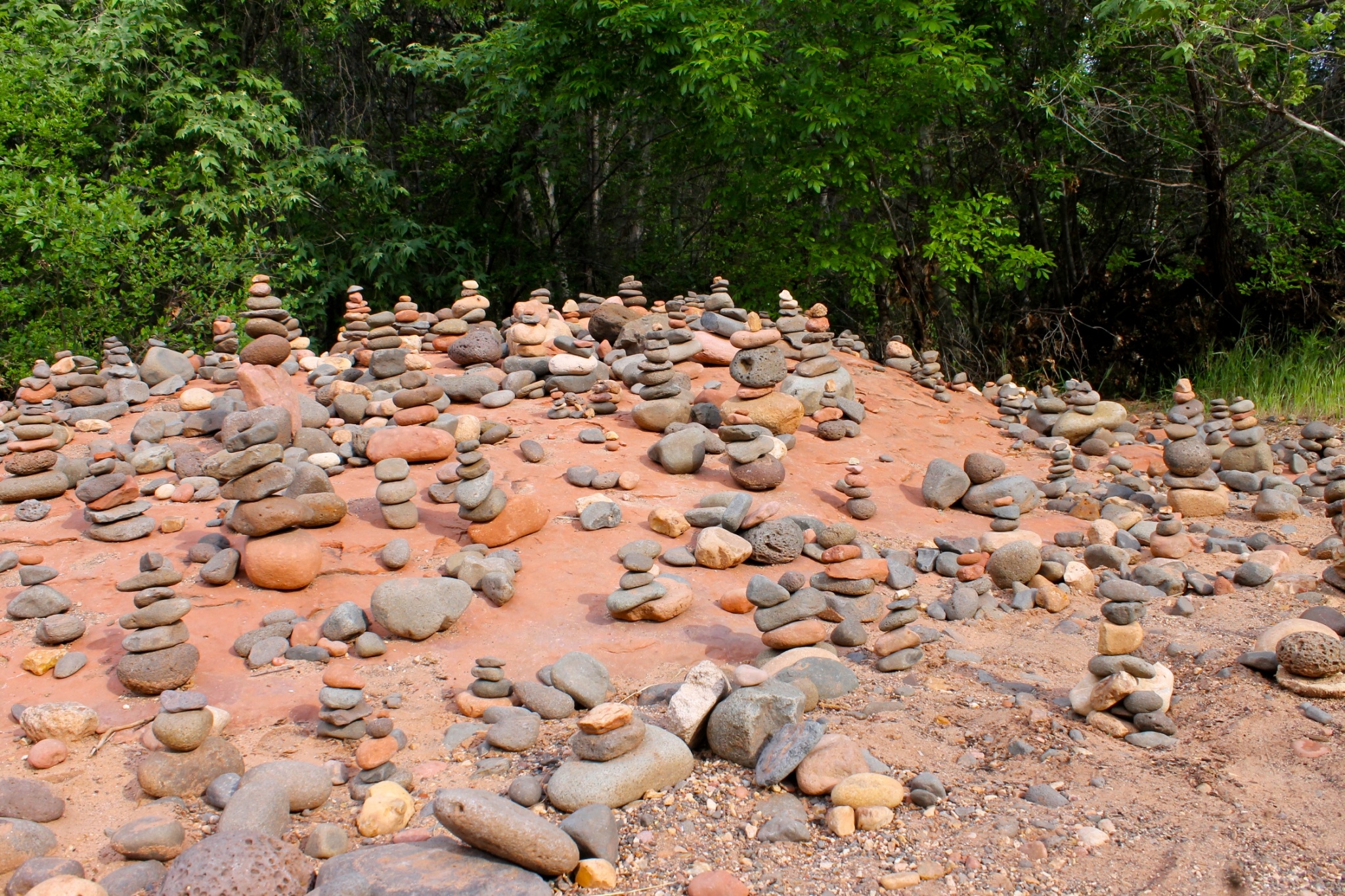 To get there, drive west from Sedona on US 89A. Just outside town, turn south on FR 216 (Upper Red Rock Loop Road). Drive about 1.5 miles and follow the signs to Red Rock Crossing. All roads except the short segment leading from Red Rock Crossing Road to the picnic area are paved.
Boynton Vista Trail
The Boynton Vista trail is the shortest trail on this list of the best hiking in Sedona. This 0.6 miles trail (1.2 miles roundtrip) is an easy but steady climb up to the Boynton Spires, an interesting rock formation. While we were there, a family with two kids under ten was hiking it. They were going slow, but both kids made it to the top without problems.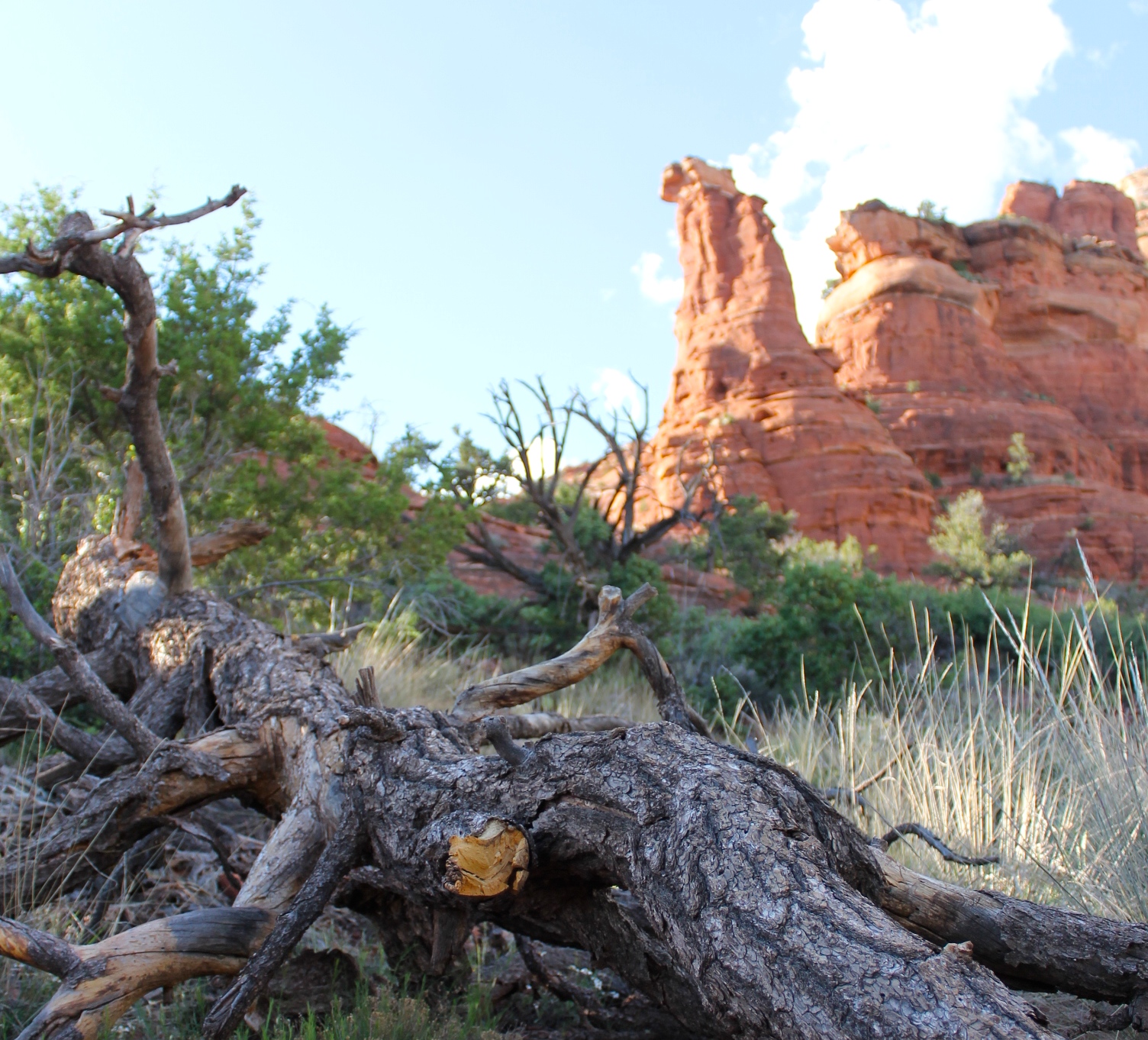 From the overlook, you get sweeping open vistas of many rock formations. First, you have Deadman's Pass and Mescal Mountain to the east. Then, Capitol Butte, Chimney Rock, and Courthouse Butte are to the south. And finally, Boynton Canyon and the Enchantment Rock. It is an ideal beginner's trail looking for a quick hike, as you can probably do it in under one hour, even at a slow pace.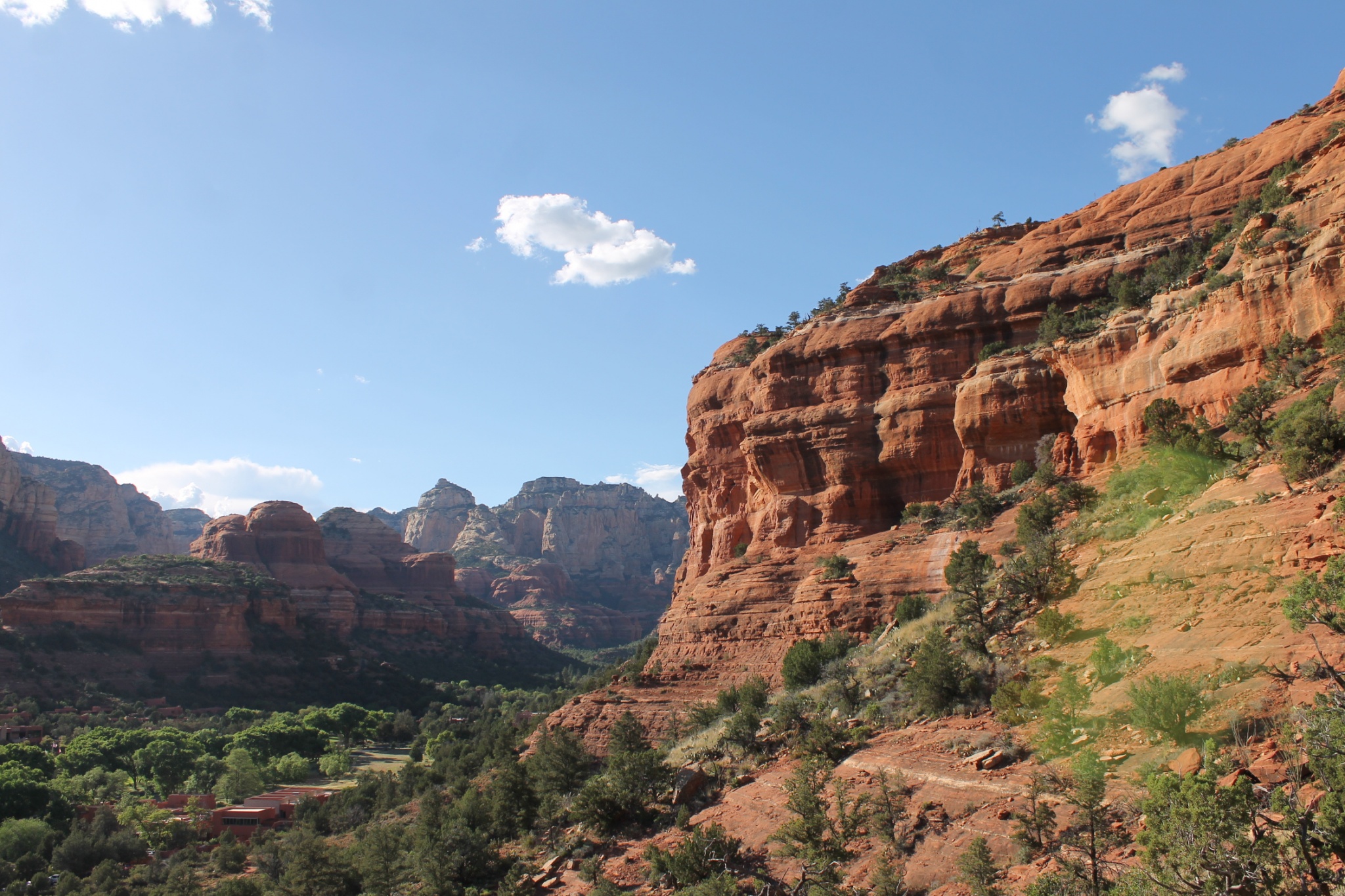 Thunder Mountain
An easy 1.4-mile loop can be made from the Thunder Mountain Trailhead, using Lower Chimney Rock Trail and the southern portion of the Thunder Mountain Trail. It is an easy level trail, but there is little shade. So if you are traveling with kids, it's better to do it early in the morning.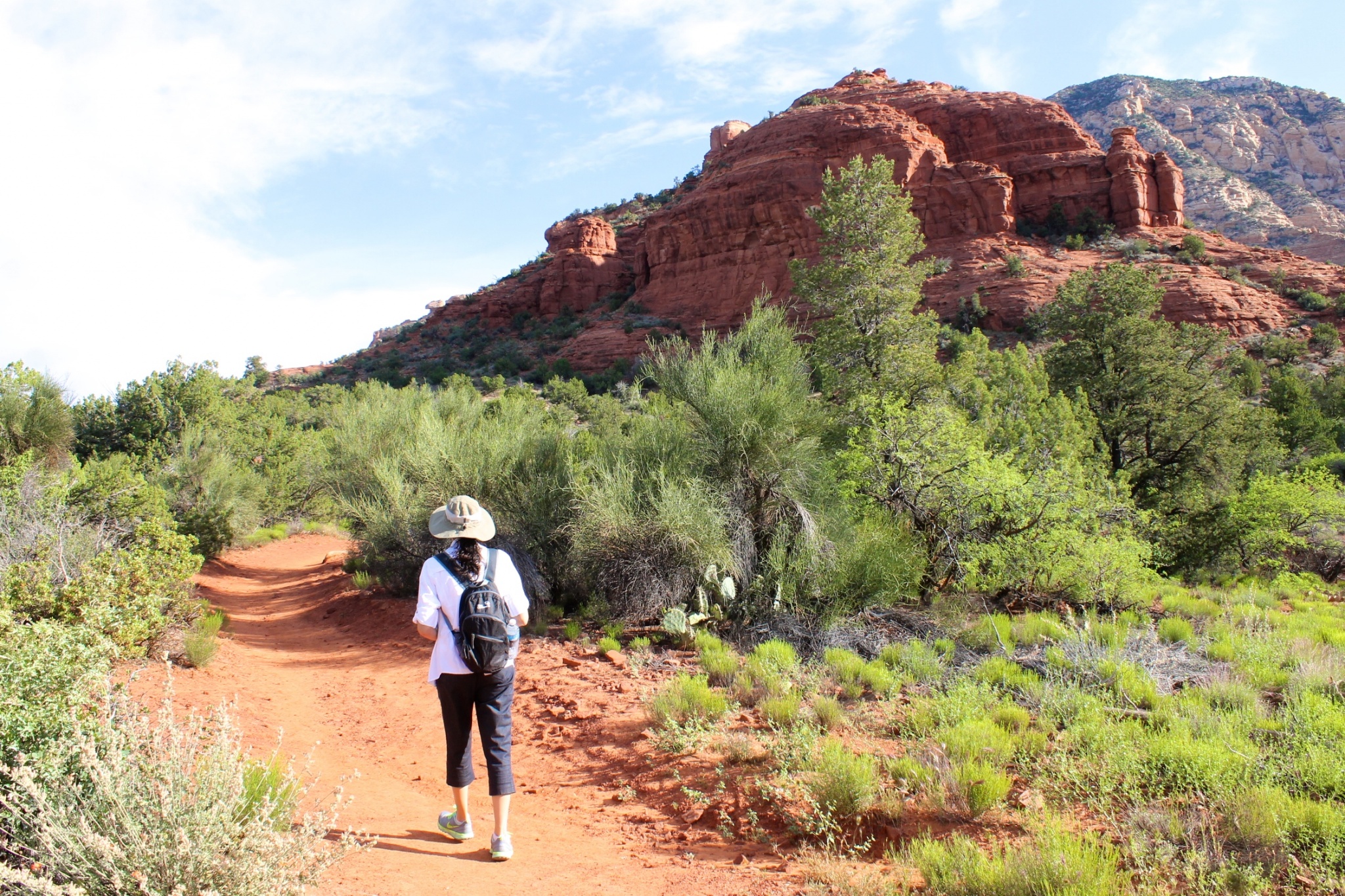 The Thunder Mountain trailhead is in a quiet residential area. I added it to the list because it's an easy trail and very convenient, as it's close to town. In addition, it's not as popular as other trails, so you get to connect more with nature. And you won't run into so many people as you do on other popular Sedona hiking trails.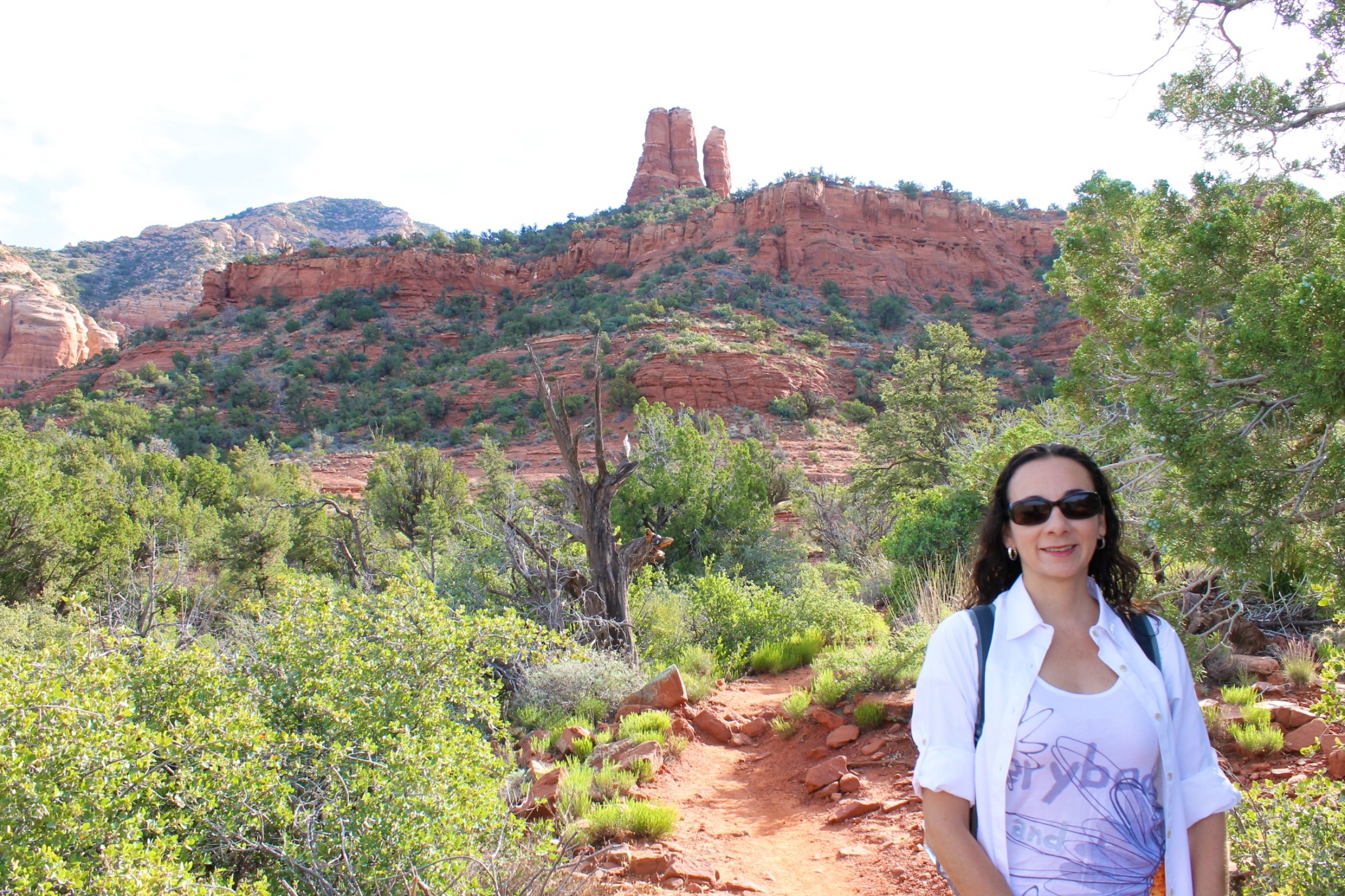 We stayed at Alma de Sedona, a bed and breakfast only a short walk from the Thunder Mountain trailhead. It allowed us to hike this trail early in the morning. While on the course, we saw a bobcat; this was one of the highlights of our trip! The night before, we saw a Javelina with her baby crossing the street in front of the inn. So if you are hoping to see some wildlife, get up early and choose less popular trails.
Tips For Hiking in Sedona With Kids
Do the research and decide which trails are best for you and your family. Start slow and bring a map of the courses and check the paths at the trailhead (or take a picture of it with your cell phone). You will not have a cell phone reception on most trails, and many of these intersect with other courses that might lead you to areas with higher difficulty levels.
Hike early in the morning and avoid hiking in unshaded trails when it's too hot, especially during spring and summer,
Wear proper apparel: You should wear long sleeves and long pants in breathable fabrics during spring and summer instead of short pants and short sleeves. And don't forget your wide-brimmed hats.
Bring sunblock and apply it on yourself and your kids every hour. Sweating often removes some of the layer sunscreen lotions provide to your skin.
Keep Hydrated! Bring lots of water for everyone and take a drinking break every 15 minutes or so. The desert's dry climate will dehydrate kids quickly.
Put on the right shoes: The trails are full of rocks, roots, etc., so it's essential to make sure you and the kids wear the proper foot ware. For short day hikes, there is no need to buy hiking shoes or boots. My favorite choice is trail runner tennis or tennis shoes with good traction. Plus, a soft, flexible sole that is thick enough that you won't feel every rock beneath your feet is a must.
Stay on the trail! Not only is this dangerous, as there might be cactuses and rattlesnakes, but the dark patches of crust around the path are alive with lichens, fungi, and bacteria. These micro ecosystems prevent erosion and retain water. A single footstep can erase decades of growth!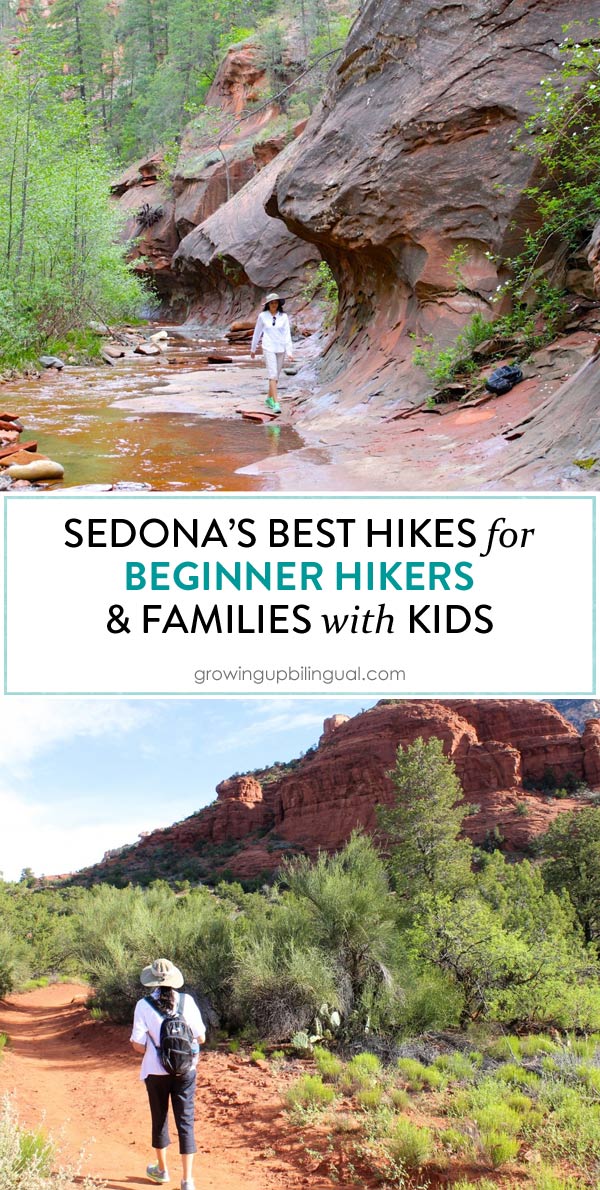 Other Posts About Traveling and Hiking You'll Love
Help your kids develop a love for the outdoors and hiking and make it fun with these tips for hiking with kids. I have also included lots of activities to make hiking fun for kids.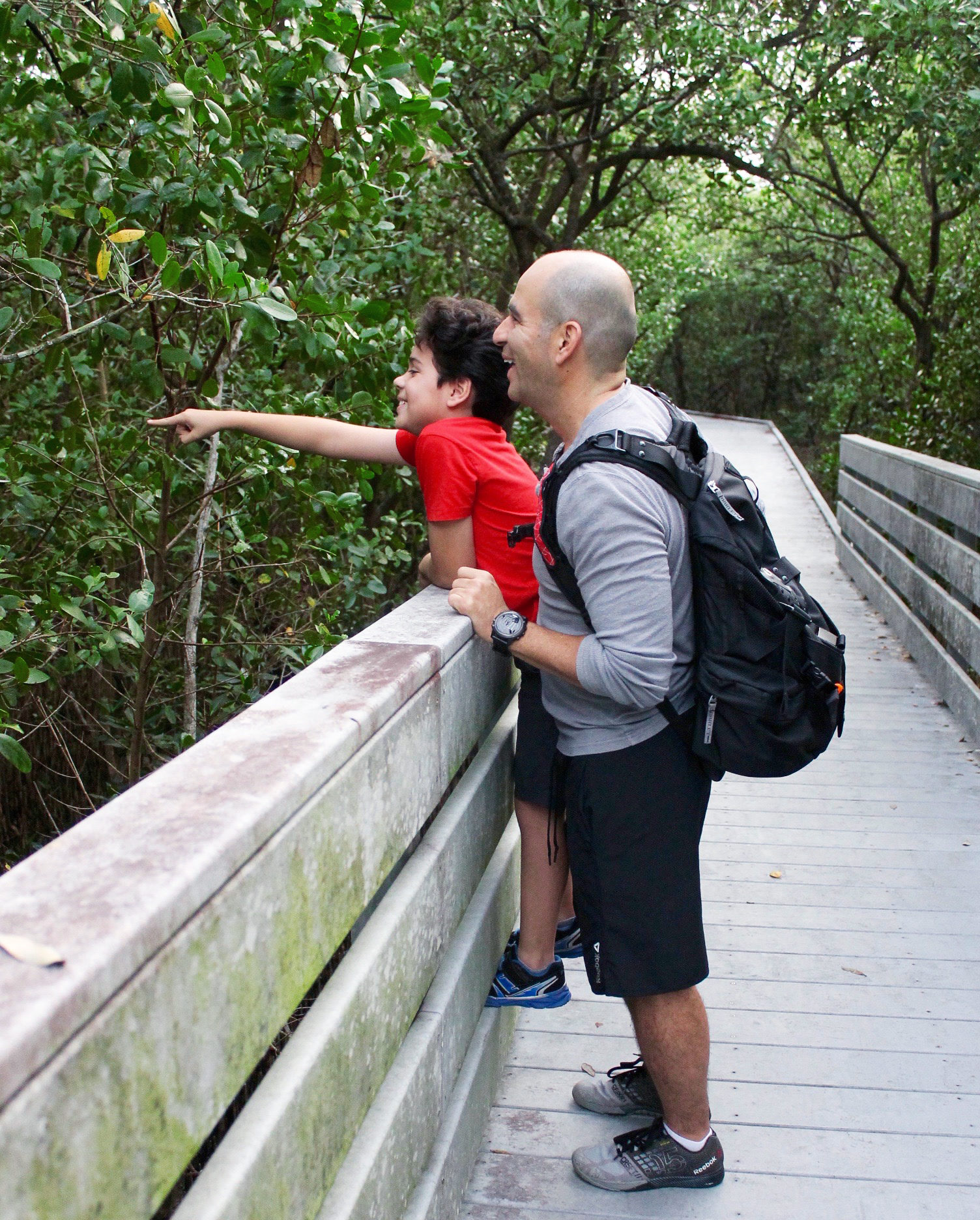 Hiking with your dog is a great way to enjoy nature and get a little exercise. These tips for hiking with dogs will ensure you have an amazing hike with your furry friend.
Knowing how to protect your home while traveling will give you peace of mind so that you can enjoy your family vacation. I'm sharing lots of tips for keeping your home safe as well as information on how to choose among the top home security systems in the market today.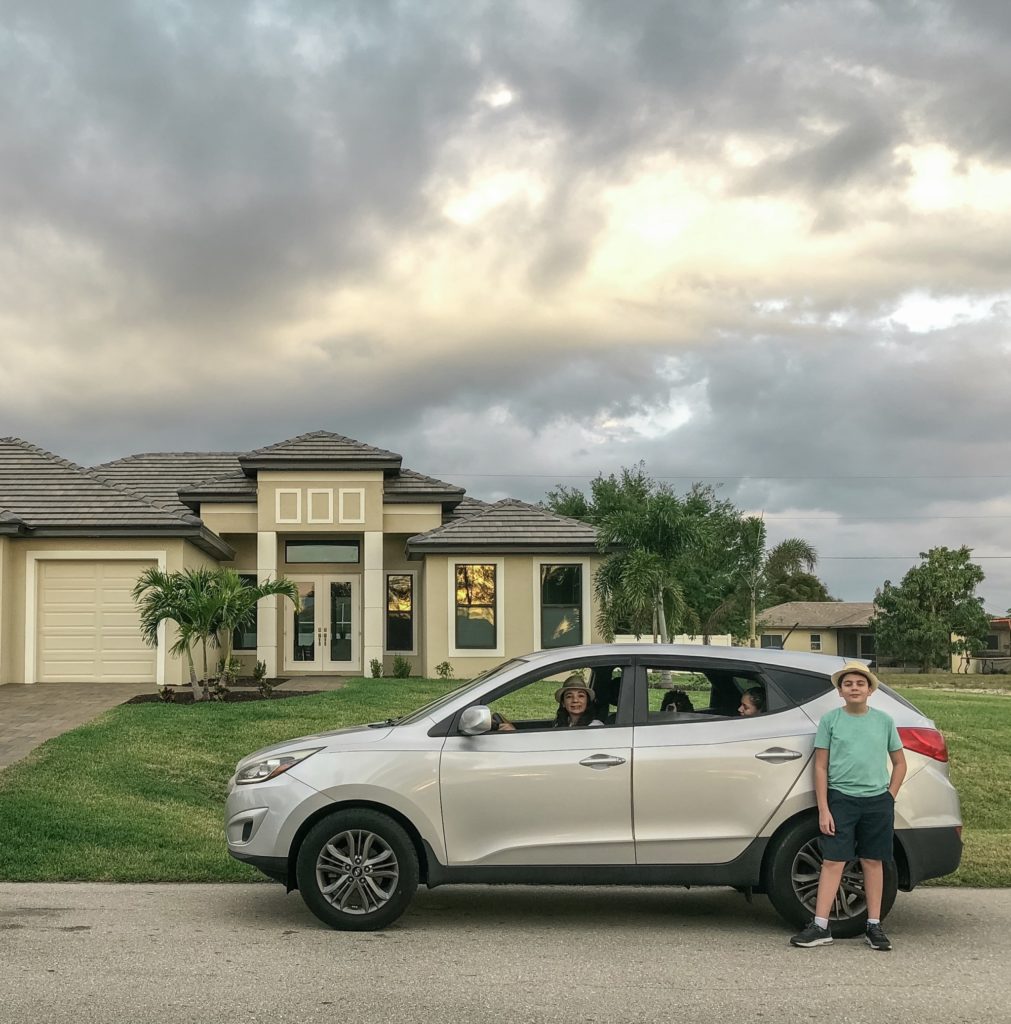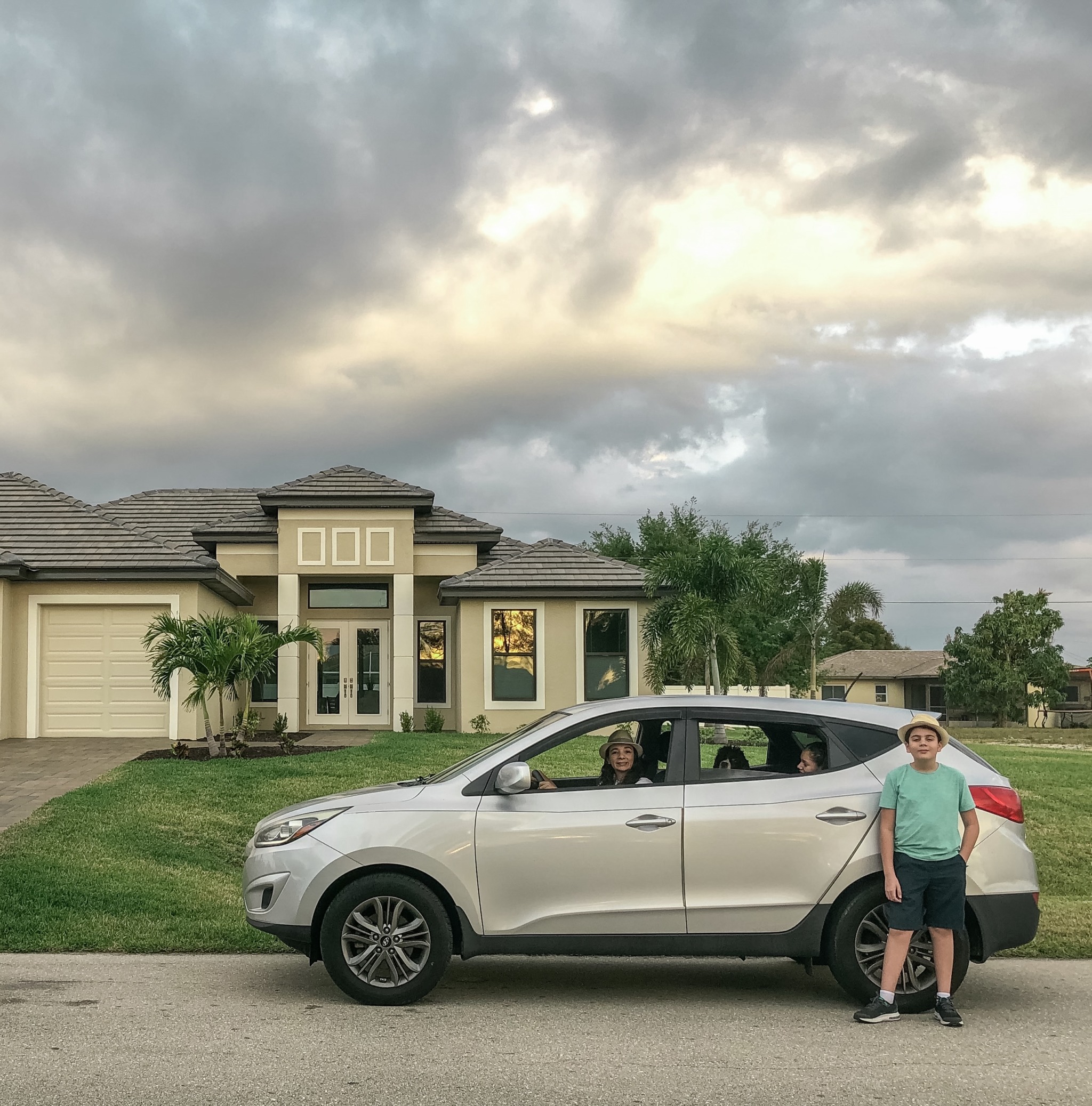 Nothing ruins a family vacation quicker than getting sick. That is why I am sharing some tips you can take before and during your next trip to prevent and be prepared for sickness.
Camping can be a fun and exciting activity for families. Even if you've never camped before. I'm sharing our best camping tips to make camping with kids easy and stress-free!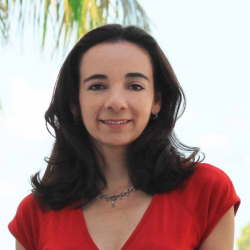 Latest posts by Paula Bendfeldt-Diaz
(see all)