The age old tradition of spring cleaning is upon us and if you are like me you might still be procrastinating and finding excuses for leaving this task for tomorrow rather than starting it today.
Many of us think of spring cleaning a sort of cleaning marathon that involves lot's of physical work from getting down on your hand and knees to shampoo those carpets to clearing out he garage.  But spring cleaning is actually a great opportunity to cleanse ourselves, mentally and psychologically as well.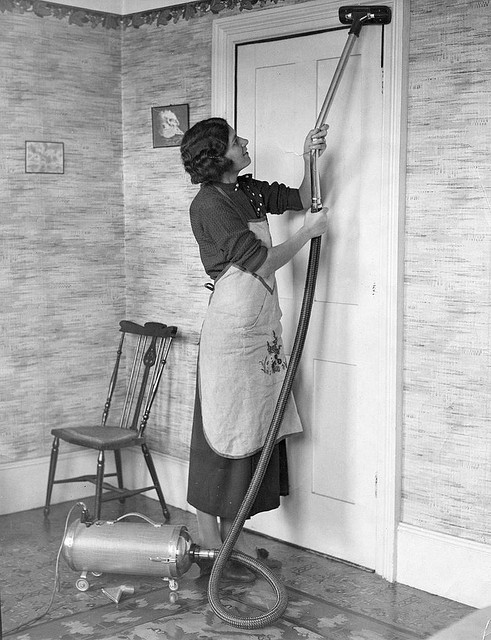 Psychological Benefits of Spring Cleaning
Before you start cleaning you need to get rid of the clutter and the first step is to decide what has to go.  Getting rid of things you don't need anymore has many health benefits like eliminating environments that are ideal for breeding mold and bacteria, removing allergens, etc. But having a clean and organized home also improves your mental well-being, your mood and your psychological health.
Create positive spaces by bringing new life into your home. Spring cleaning gives you an opportunity to freshen up your space which in turn will create environments that are more inviting and make you feel better.  Rearrange the furniture, buy some fun new couch pillows or paint the wall a different color to liven up a room.
Let go of things that you are emotionally attached to.  Do you still have old love letters from past relationships or a CD you never listen to but keep it because it reminds you of something in the past?  We hold on to physical possession that keep us attached to people, situations or things in our past that we need to let go of to make room for new things and new relationships.
Eliminate a source of stress.  Clutter, either out in the open or hidden away. weighs you down and makes you feel stressed.  When you get rid of things you no longer need and can enjoy and organized home you feel more relaxed.
Save time. I don't know about you but I waste a lot of time looking for stuff.  When you get rid of clutter and have a place for everything you will save a lot of time because you won't be running around looking for that paperwork you need for signing your kid up at school or that birthday invitation you need to RSVP to.  Knowing that there is a place for everything and everything is in it's place will give you peace of mind.
Feel good about yourself.  You will feel a wonderful sense of accomplishment after you're done cleaning out all the things that you don't need anymore.
How to Make Spring Cleaning Fun
So Spring Cleaning is good for you but it's still hard to get started sometimes. To make Spring Cleaning easier and even a little fun there are a few things you can do:
Make some extra cash.  One man's trash is another man's treasure and many of those things you do not need or use anymore are worth money.  You can sell your old CDs, DVDs and games on www.musicmagpie.com. Where you get cash and the process is free, easy and quick, they even have free shipping service!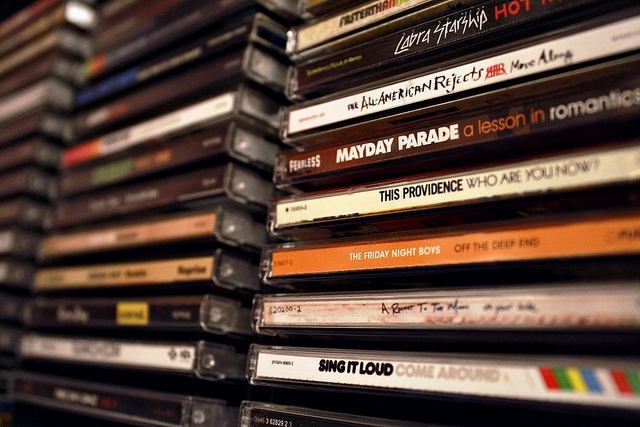 Dance to the beat. Put some fun music on as you clean and declutter and dance and sing along.
Reward yourself.   After a hard day's work treat yourself to a nice hot bath.  Once you are done with your spring cleaning you can go out and buy something for yourself using the money you made selling things you didn't need anymore.
Make it a family affair.  Get the kids involved and turn it into a game.  Put on a "fashion show" so you can see what does't fit them anymore, reward them for cleaning out their rooms and getting rid of toys they don't play with anymore and create some fun crafts with things you are getting rid of.
So don't put off spring cleaning off any longer and start reaping the benefits of having a a clean and organized house today.  What are your tips for making spring cleaning fun?