This shop has been compensated by Collective Bias, Inc. and its advertiser. All opinions are mine alone. #SootheYourSoreSpots #CollectiveBias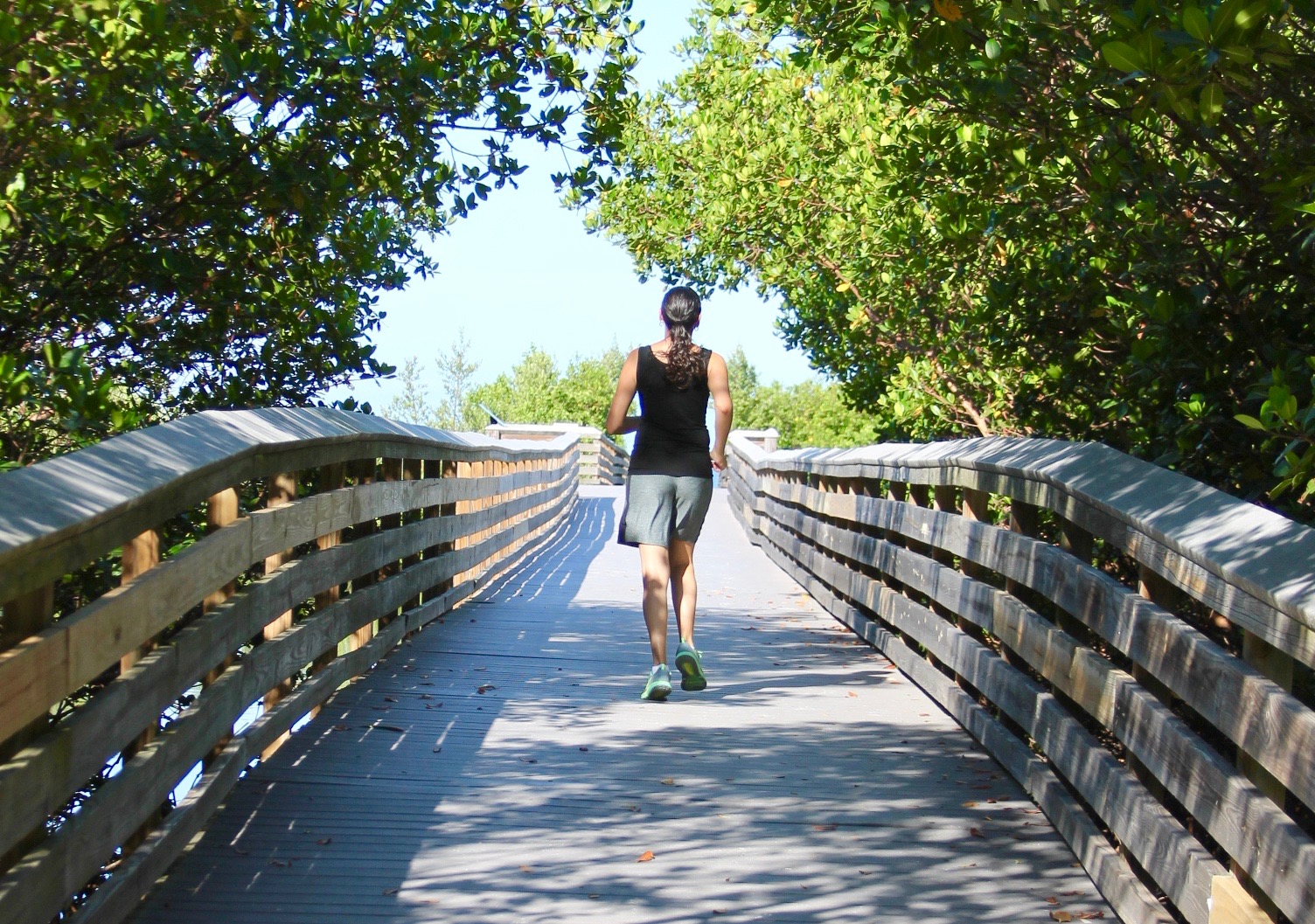 We're spending lots of time at the beach this summer. Since we didn't plan a long vacation we've been doing short road trip to check out beaches around Florida's gulf coast. It's very important for me to stay active and fit which is not always that easy during crazy summer schedules.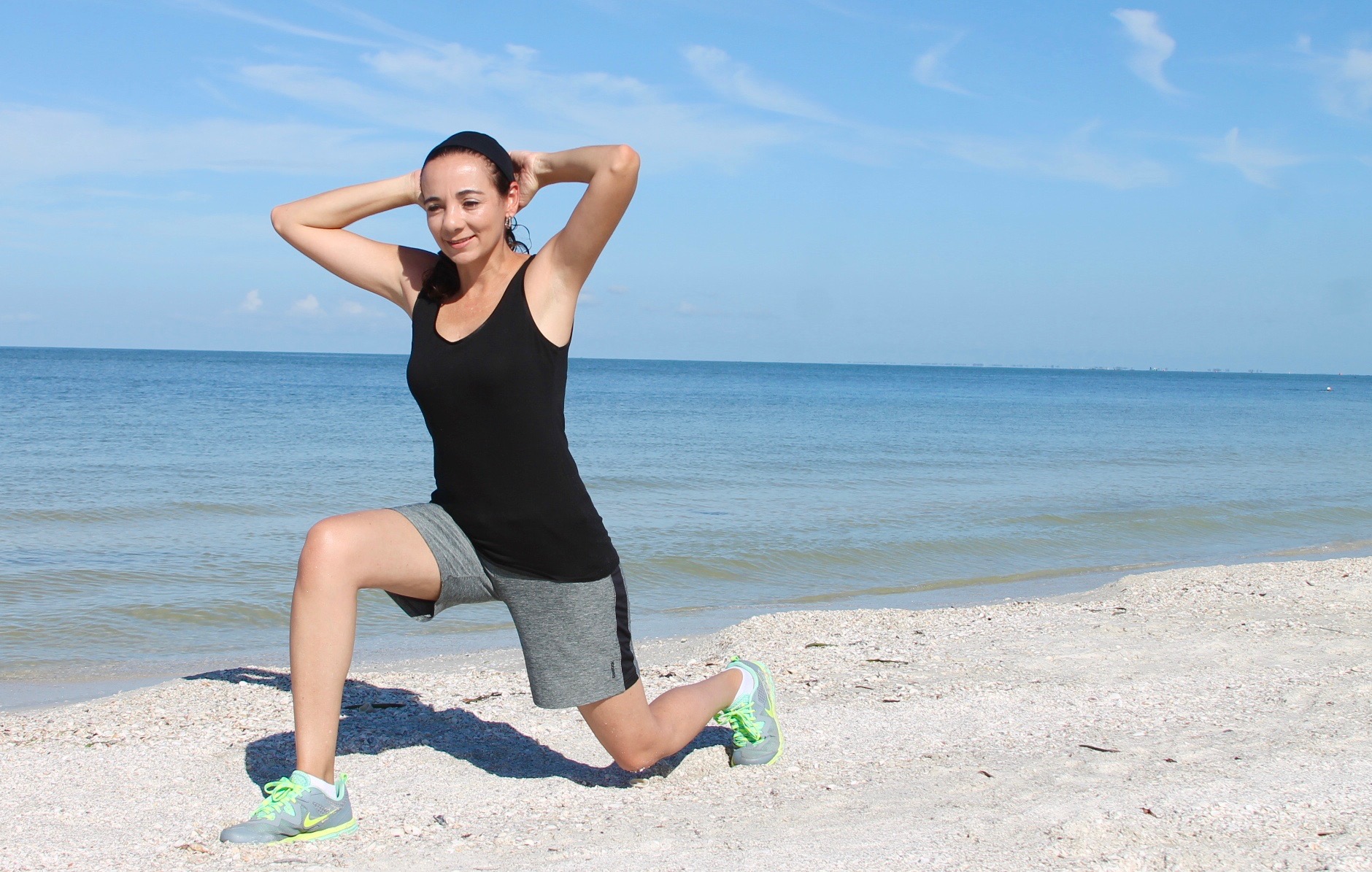 The beach can be a great place to workout: the amazing view, the fresh air and the shifting sand that is not only shock absorbent but can also make workouts more demanding and effective. When you're working out at the beach you also have the ocean to swim in and to take a refreshing dip into to cool off. If you're going to workout at the beach there are however, some things to take into account. Here are my best tips for a great beach workout.
Check conditions at the beach. Make sure to check the tide and the conditions at the beach. If there are strong currents or a fast outgoing tide it's not a good idea to swim and you should just stick to working out on the beach. Also take into consideration that after your workout you may be pretty tired so don't take any risks in the water.
Check the sand for possible hazards. When working out on the sand check to make sure there are no sharp seashells, glass, driftwood, stones, etc. that could hurt you. If there are too many seashells or pebbles it's best to wear tennis during your workout.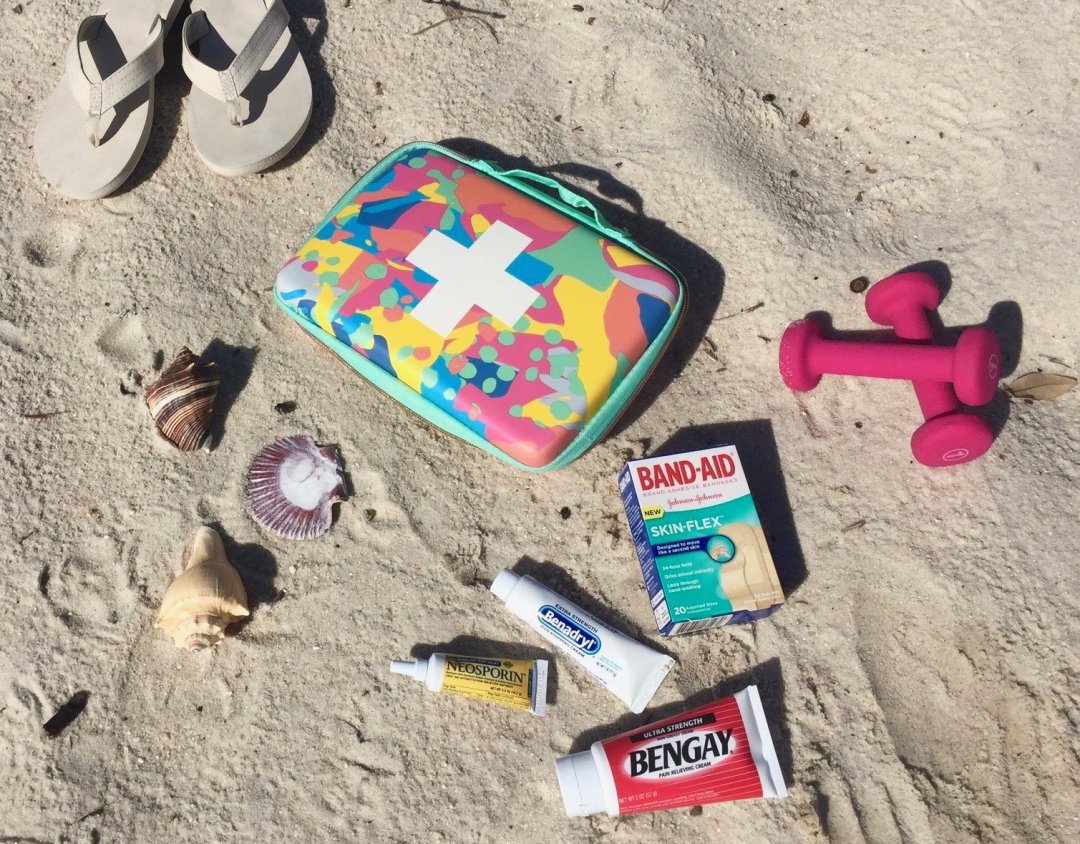 Hover over the photo to click through and buy the products for your beach workout first aid kit!
Bring a first aid kit. Be prepared as working out in the sand can sometimes result in you overextending yourself. That is why I always bring BENGAY® Ultra Strength Cream. BENGAY® Ultra Strength Cream temporarily relieves the minor aches and pains of muscles and joints associated with simple backache, arthritis, strains, bruises and sprains.* Running barefoot on the beach and working out in the sand which can sometimes have sharp seashells or other objects can sometimes result in minor scrapes or cuts, so I always include a Band-aid adhesive bandage skin flex™assorted box in my first aid kit along with Neosporin max strength ointment. I also include Benadryl extra strength anti itch cream for those mosquito bites.
Protect yourself from the sun and stay hydrated. Make sure to bring sunblock and reapply every couple of hours. Waterproof sunblock is best and don't forget to apply it to your face too. Bring a hat for extra sun protection and don't forget the mosquito repellent. We always bring along a beach umbrella for shade along with a beach blanket. Make sure that you have plenty of cool water to rehydrate and pack some high protein healthy after workout snacks. When you are exercising under the sun you run the risk of getting overheated so if it's possible try to find a shaded spot for you workout (a beach umbrella works well) and take periodic breaks from the sun so you can rehydrate.
Take advantage of what you have available. The beach is great for running and if conditions are good swimming too.  There is no need to bring any workout equipment but if you want to you can pack some small weights, I sometimes bring my 1lb weights as I don't want to be carrying heavier weights from the car to the beach. You can get a great workout at the beach without any equipment by going for bodyweight exercises. Yoga is also a great option when it comes to working out at the beach.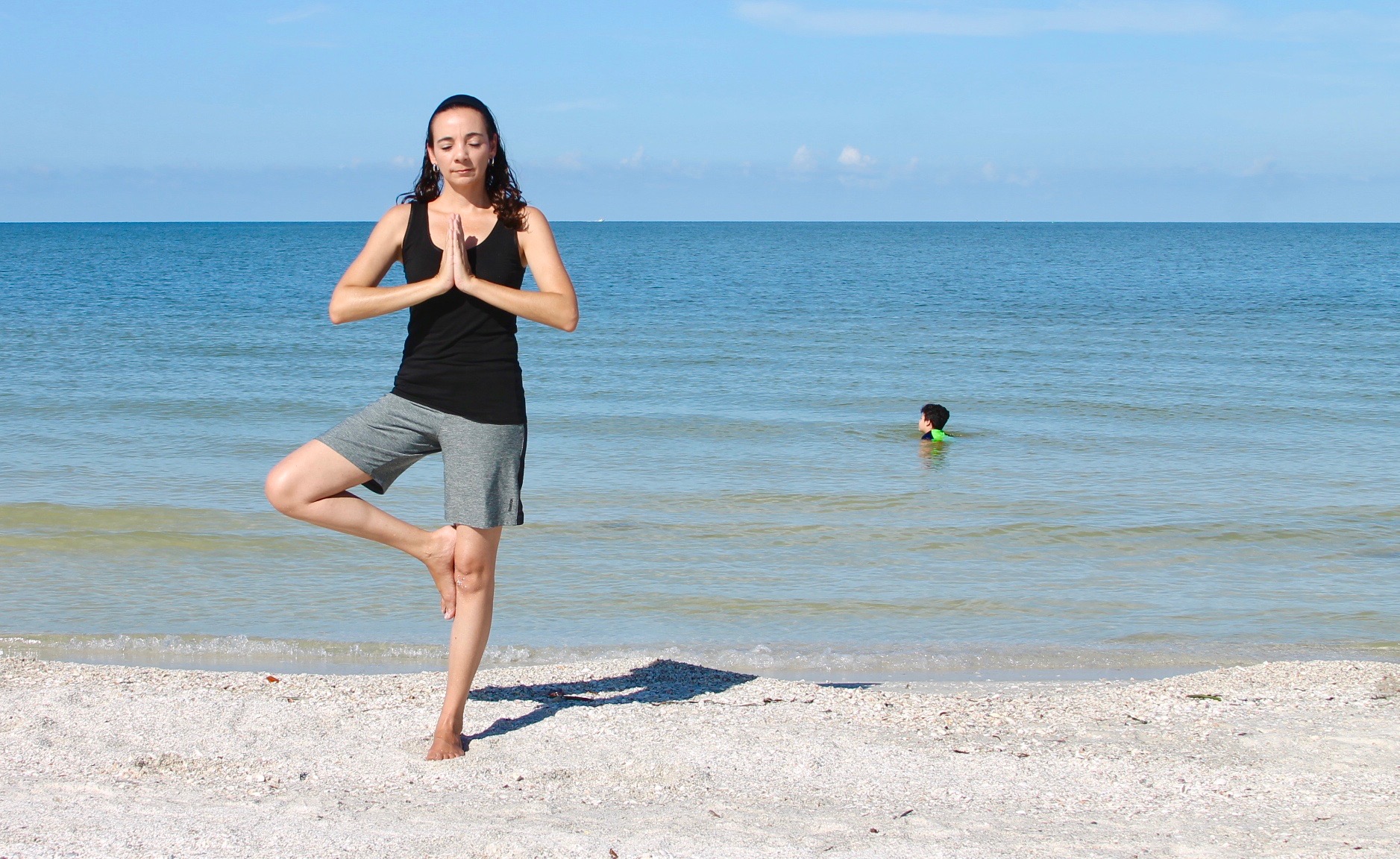 Include some water activities. Swimming is a great option if you are at a beach where there are no large waves or strong currents. At many beaches, you have the option to rent paddleboards or kayaks. Both of these are great options for working out your upper body.
Wear the right clothes. I usually wear workout clothes I don't mind ruining when working out at the beach as sand and salt water can stain and ruin them.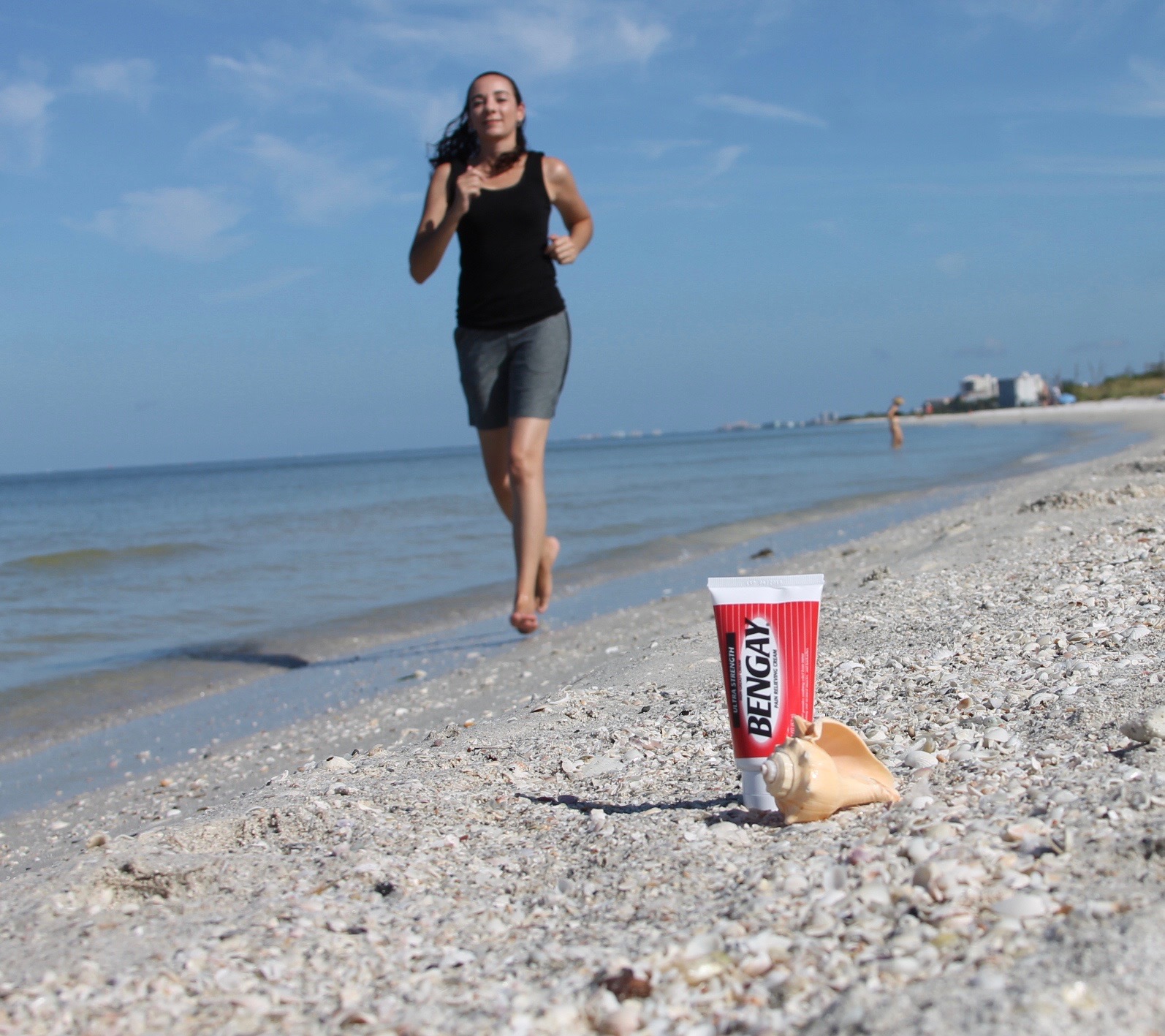 A summertime beach workout can be a lot of fun (a lot more fun that working out at the gym!) and it's something you can do while the kids have fun in the sun. However  it's good to be prepared for any aches and pains that can come along with being active outside by having BENGAY® Ultra Strength Cream handy to soothe muscle & joint pain.*
BENGAY® is collaborating with Target® to help relieve sore spots that can result from summertime activities. You can build your owno build their own first aid kit with Johnson & Johnson products from Target®. And when you get any 3 participating Johnson & Johnson products at Target you will receive a free and exclusive Joy Cho First Aid kits!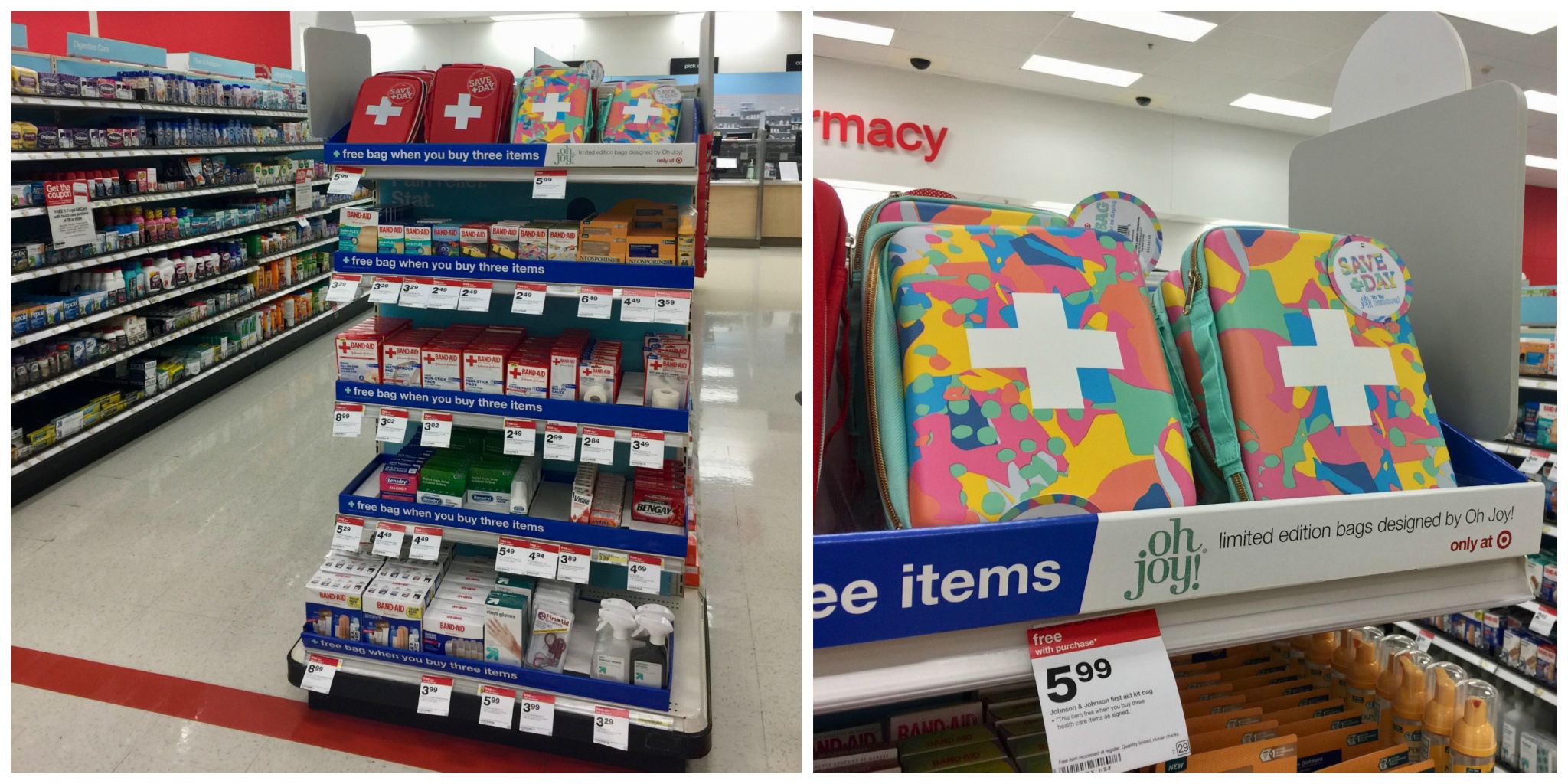 * For adults and children 12 years and older.Use only as directed.
©Johnson & Johnson Consumer Inc. 2017 The third party trademarks used herein are trademarks of their respective owners.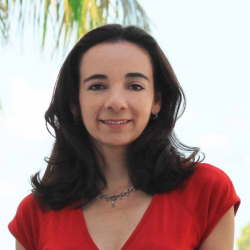 Latest posts by Paula Bendfeldt-Diaz
(see all)