Spain has long been a popular destination for travelers seeking a mix of culture, history, and stunning scenery. But what about those looking for a family vacation? The good news is that Spain is a great family destination and has plenty to offer families, from beautiful beaches and theme parks to historic cities and cultural attractions. Holidays to Spain are so hard to beat because of the fun attractions, good food, and wonderful people that the country boasts of. Traveling with kids to Spain gives families the opportunity to explore a new culture and practice their Spanish and Spain has many family friendly destinations.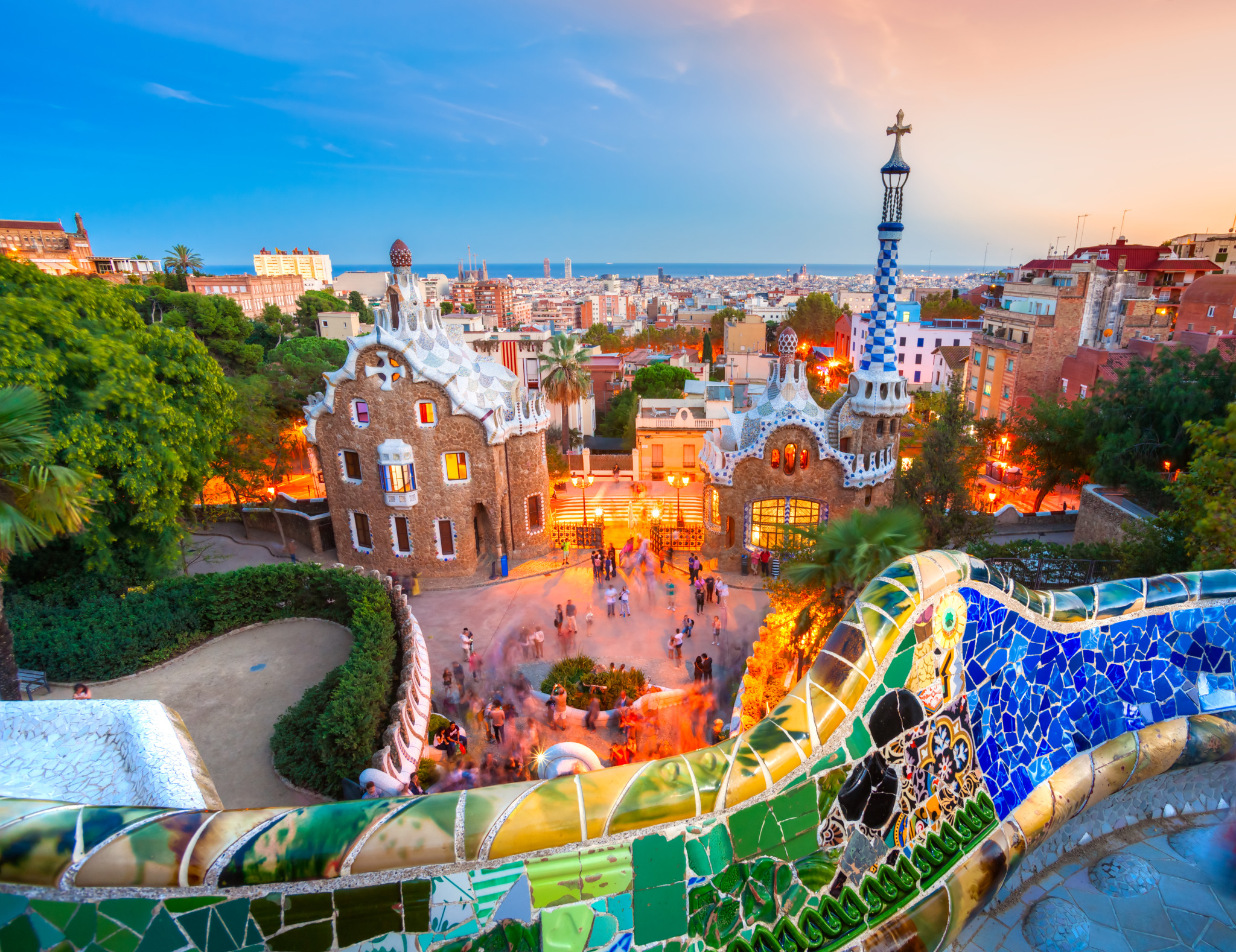 Traveling to Spain with Children: Our Experience
Traveling to Spain with my own kids was a fantastic experience. I can honestly say that Spain is one of the best family destinations in Europe. During our trip, we visited Madrid, Valladolid, and several other cities, and we were thrilled to find that there were plenty of tours and activities that were specifically designed for families and children. I also loved how easy it was to drive across Spain and into Portugal where we visited lots of beautiful towns including our favorite, Coimbra.
One of the highlights of our trip was our visit to the El Prado Museum in Madrid. We were initially concerned that our kids, who are six and nine years old, would find the museum boring, but we were pleasantly surprised to discover that there were plenty of interactive exhibits and kid-friendly tours on offer. Our guide was fantastic and kept our kids engaged throughout the tour, pointing out interesting facts about the paintings and sculptures and even encouraging them to ask questions.
In addition to the El Prado Museum, we also took part in a walking tour of the city that was created with kids in mind. The tour was led by a local guide who had a passion for making history fun and engaging for children. Our kids loved the scavenger hunt aspect of the tour, which involved searching for hidden clues and solving puzzles as we explored the city's landmarks and historic sites.
Overall, our experience traveling in Spain with our kids was fantastic. We found that there was so much to see and do, and that the country was incredibly welcoming to families. Whether we were exploring the museums of Madrid or sampling the delicious food in Valladolid, we felt like we were able to create lasting memories that our kids will cherish for years to come.
Spain's Beautiful Beaches
Traveling with kids in Spain is an excellent opportunity to spend quality time together as a family while exploring some of the most beautiful beaches in Europe. The country boasts an extensive coastline along the Mediterranean and Atlantic oceans, with a wide range of beaches that cater to families with kids. The Costa del Sol is one of the most popular beach destinations in Spain and is known for its warm climate, sandy beaches, and clear waters. Families can spend their days swimming, playing beach games, or even taking a boat trip to explore the coast.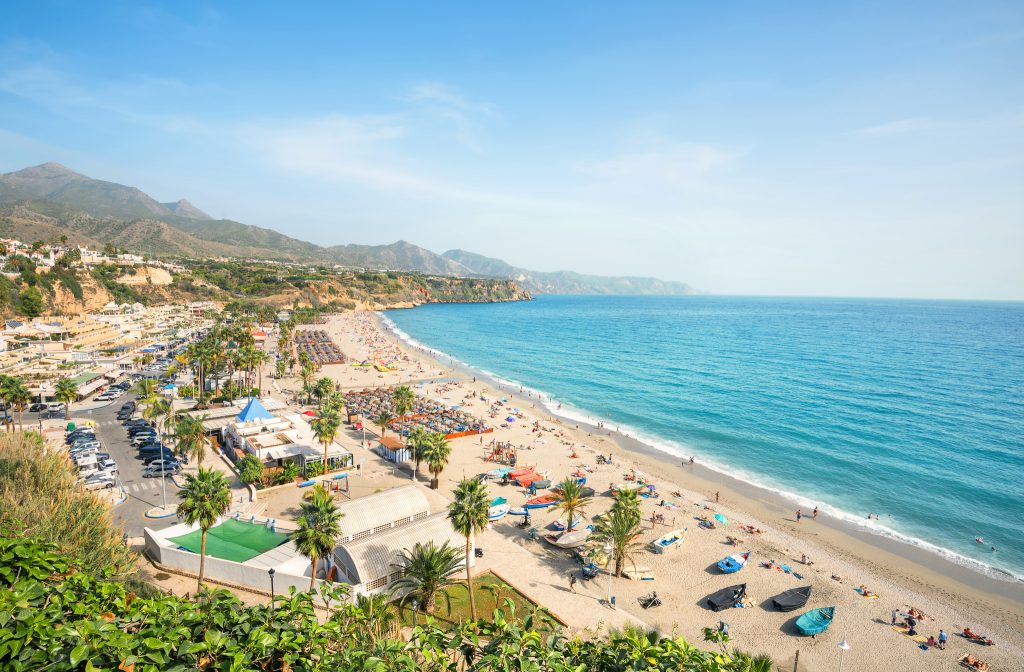 The Costa Brava is another popular beach destination for families, with its rugged coastline and hidden coves that offer a sense of seclusion and privacy. Kids can explore the rock pools, hunt for shells, and build sandcastles on the pristine beaches. The beaches on the Canary Islands are also a great option for families, offering year-round sunshine and a range of water sports and activities. Families can take a catamaran tour, go snorkeling, or even try their hand at surfing.
Spain's Historic Cities
Many of the beaches in Spain are family-friendly and provide a range of facilities such as lifeguards, showers, and restaurants, making it easy for families to spend an entire day by the sea. Families can also take advantage of the beach clubs and entertainment options, such as beach volleyball and water slides, which are sure to keep kids entertained. Overall, traveling to Spain with kids provides the perfect opportunity to experience some of the most beautiful beaches in Europe while creating unforgettable memories as a family.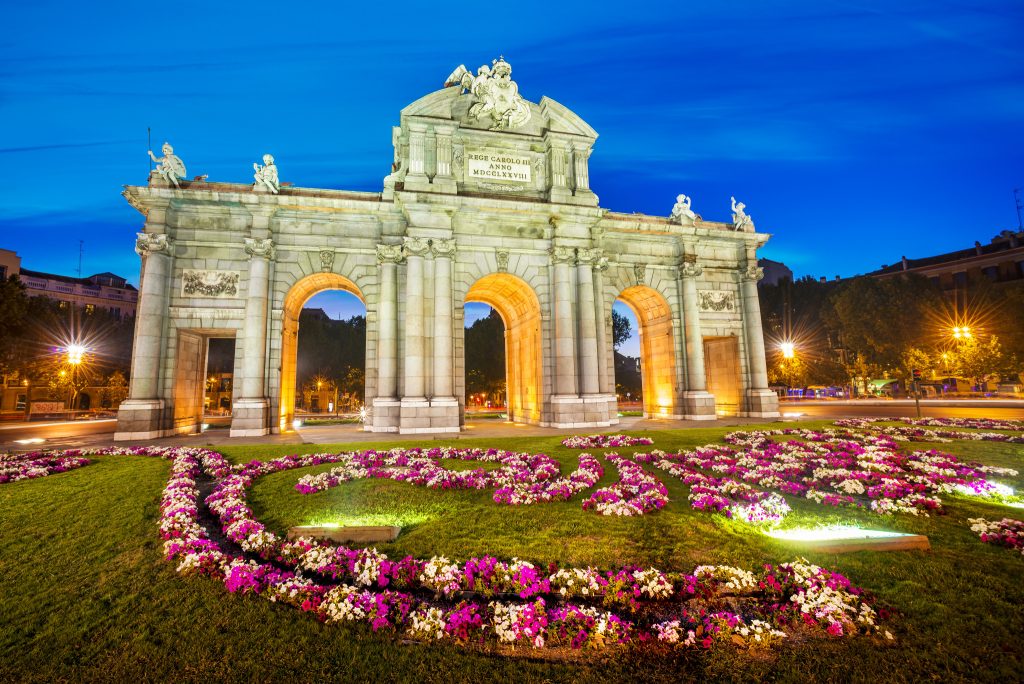 It's rich history and culture make Spain a great family destination for families with children of all ages. Traveling to Spain with children is an excellent opportunity to explore some of the country's rich history and cultural interests, with a range of historic cities that offer something for everyone. Madrid, Barcelona, and Seville are just a few of the cities that are popular with families and offer a wealth of historic sites and museums. And many museums and galleries in Spain do not charge for small children, which is a great bonus.
In Madrid, families can visit the Royal Palace, which dates back to the 9th century and offers a glimpse into the country's royal history. The palace also features beautiful gardens and stunning views of the city. The Prado Museum is another popular attraction for families in Madrid, with a vast collection of art that spans centuries. The museum offers audio guides and guided tours for families, making it easy for kids to learn about the art and history of Spain.
In addition to Madrid, families should also consider visiting Barcelona when traveling to Spain. This vibrant city is renowned for its Gothic Quarter, featuring winding streets and alleyways that offer a glimpse into its rich history. Families can marvel at the stunning medieval buildings and historic landmarks scattered throughout the area. For a cultural experience, the Picasso Museum is a must-visit attraction, featuring a collection of over 4,000 works by the famous artist that will fascinate both kids and adults alike. If you're headed to Barcelona I highly recommend getting the Mission Barcelona: A Scavenger Hunt Adventure Travel Guide For Kids. It's a great way to get kids excited about learning about this beautiful city and discovering fun facts about it's history.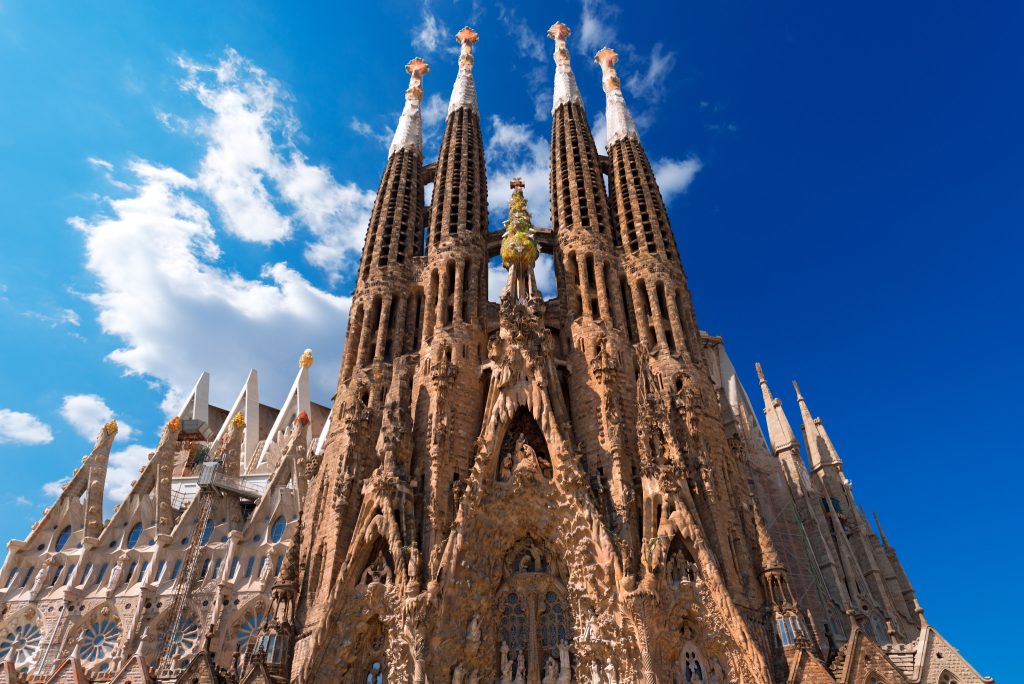 Seville is another city that offers an abundance of historic attractions for families to explore. The Alcazar Palace, the Cathedral of Seville, and the Plaza de España are some of the city's top highlights. The palace's beautiful gardens provide a relaxing environment for families to wander and enjoy the scenery, while the cathedral's stunning architecture will leave visitors in awe. Seville is also known for hosting a range of festivals and events throughout the year, such as the Feria de Abril, which offers families an opportunity to experience the local culture and traditions of Spain.
Cultural Activities and Family Friendly Festivals in Spain
When traveling to Spain with kids there are many cultural and recreational activities to enjoy together. When planning a trip to Spain with children, it's important to consider the interests and ages of the children, as well as the region and time of year.
One of the most popular cultural attractions in Spain is flamenco, a vibrant and energetic dance form that originated in Andalusia. Families can attend a flamenco show, where they can watch professional dancers perform intricate footwork and movements while musicians play guitars and sing. These shows are usually held in the evenings and can be found in cities like Seville, Madrid, and Granada.
Another cultural experience to consider is attending a traditional festival. The Feria de Abril in Seville is one of the most famous festivals in Spain, featuring parades, music, and traditional dress. Families can also enjoy a traditional flamenco show, which combines dance, music, and singing. Other family-friendly festivals include the Carnival of Cadiz and the Fallas in Valencia, which features large sculptures and fireworks.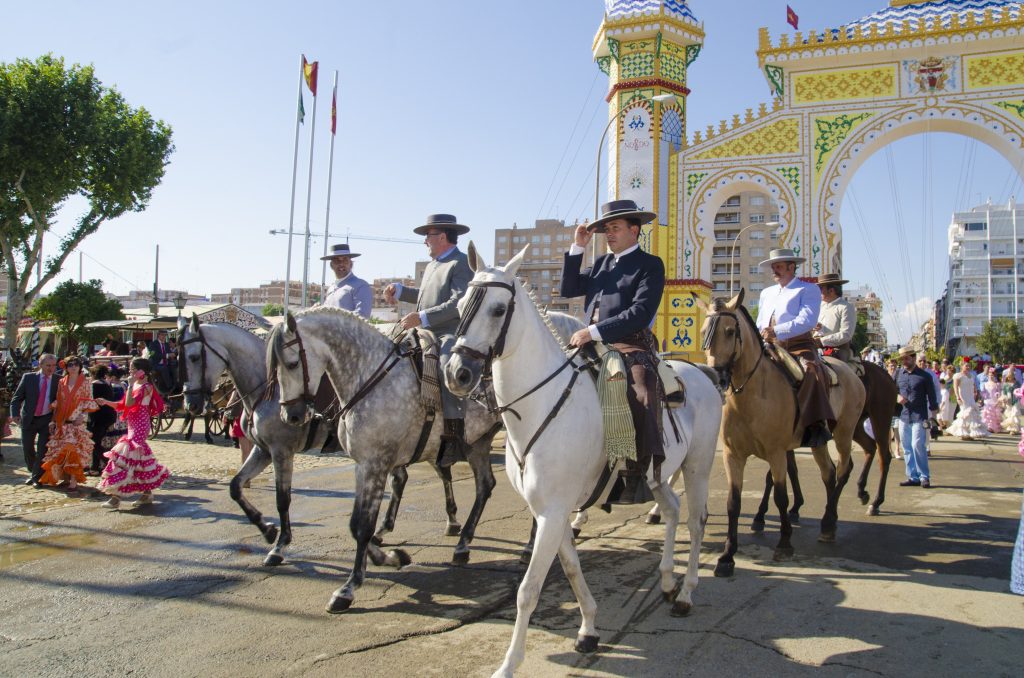 Family Friendly Hotels: Resorts in Spain for Families
Spain is a fantastic destination for families, and there are numerous family-friendly hotels and resorts all over the country. Whether you prefer the sunny beaches of the Costa del Sol or the cultural cities of Madrid and Barcelona, there is something for everyone. If you're looking for a unique family vacation, be sure to check out the cool hotels in Marbella. With their stunning pools, exciting activities for kids, and spacious accommodations, these hotels provide the perfect base for a memorable family holiday. Additionally, many of these hotels offer special child-friendly amenities such as kids' clubs, babysitting services, and menus designed specifically for little ones.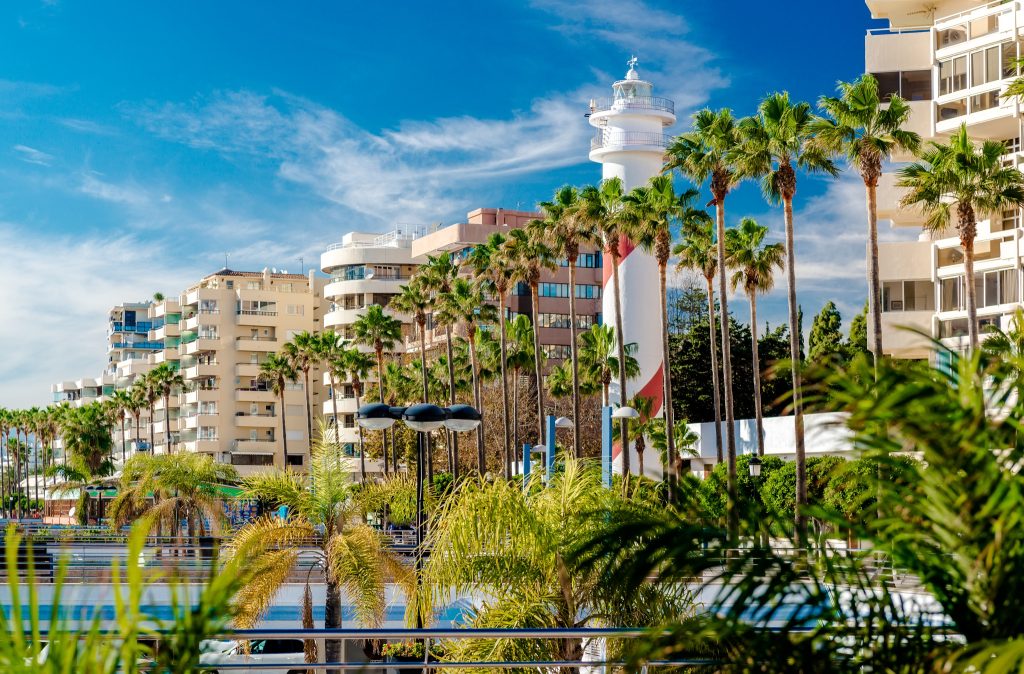 Families visiting Spain should consider staying in one of the country's many beach resorts. The Costa del Sol is particularly popular among families, with its sandy beaches, warm climate, and wide range of activities. Whether you're interested in water sports, exploring local culture, or simply relaxing on the beach, the Costa del Sol has something to offer. Moreover, if you're looking for a luxurious resort experience, the cool hotels in Marbella are a great choice. These resorts provide all the amenities and services you could want, from top-notch dining to exciting kids' clubs and activities.
Having Fun Dining Out
Spain is a food lover's paradise, and traveling with kids is no exception. Spanish cuisine is known for its bold flavors, fresh ingredients, and diverse regional specialties. From tapas to paella, there are plenty of delicious dishes to try with the whole family.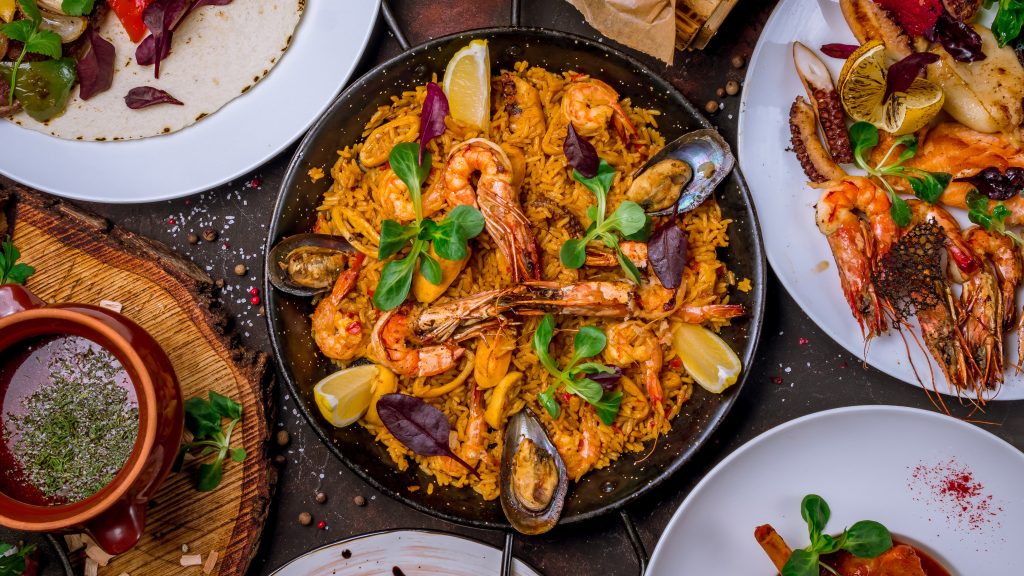 When it comes to dining out in Spain, families can choose from a wide variety of restaurants to suit their tastes and budget. Many restaurants offer a set menu del dia, or daily menu, which typically includes a starter, main course, dessert, and drink for a fixed price. This can be a great option for families looking to try traditional Spanish cuisine without breaking the bank.
For families with picky eaters, tapas can be a fun and easy way to sample a variety of dishes. Tapas are small plates of food that are meant to be shared, and can include anything from fried calamari to spicy chorizo to patatas bravas (fried potatoes with a spicy tomato sauce). Kids can pick and choose their favorites, and parents can enjoy a glass of sangria or a cold beer while they snack.
Many restaurants in Spain are also very accommodating to families with children. High chairs and booster seats are often available, and children's menus are common. Some restaurants even offer play areas or activities for kids, making dining out a fun and stress-free experience for everyone. Whether you're looking for a casual cafe or a fancy Michelin-starred restaurant, Spain has something to offer for every family.
Tips for traveling with kids to Spain
Learn about the country before you leave: I got my kids books and the Kids' Travel Guide – Spain: The fun way to discover Spain. Learning about the destination and knowing what to expect made the trip a lot more fun and exciting for them and for all of us.
Get your kids involved: Get your kids to participate in the family vacation planning. Talk about possible activities and destinations and get their feedback on things they are interested in doing. My daughter really wanted to go to Parque Werner in Madrid and looking forward to visiting this theme park made the trip a lot more exciting for her.
Pack wisely: Make sure to pack plenty of snacks, toys, and activities to keep your kids entertained during long flights or car rides. Also, make sure to bring sunscreen, hats, and comfortable shoes, as Spain can get hot during the summer months. For us packing lots of snacks was very important as my kids are a bit picky and sometime we had a hard time finding foods they felt comfortable eating.
Embrace the local culture: Spain has a rich cultural heritage, and exploring it can be a great learning experience for kids. Try local foods, visit museums and historical sites, and participate in cultural events and festivals.
Be flexible: Traveling with kids can be unpredictable, so be prepared to change your plans if necessary. Allow for extra time and be patient if things don't go as planned.
Spain is a great family destination, offering a range of activities and attractions to suit all ages and interests. From beautiful beaches and theme parks to historic cities and cultural attractions, Spain has something for everyone. So why not plan your next family vacation in Spain and discover all that this amazing country has to offer?
Latest posts by Alejandro Bendfeldt
(see all)