This post is also available in: Español
Thanks to TurboTax for sponsoring this post, and for empowering Latinos to file their taxes with confidence and ease by providing bilingual information and support!
Filing your taxes doesn't have to be a scary, tedious and daunting process. If you take the right steps and choose the right service filing taxes can be empowering. Filing your own taxes lets you take control of your finances,  and let's face it no one knows your finances better than you do, so it just makes sense to file your own taxes! I'm filing my own taxes with TurboTax and I love the great sense of accomplishment I feel by doing it myself and knowing that my taxes were filed right!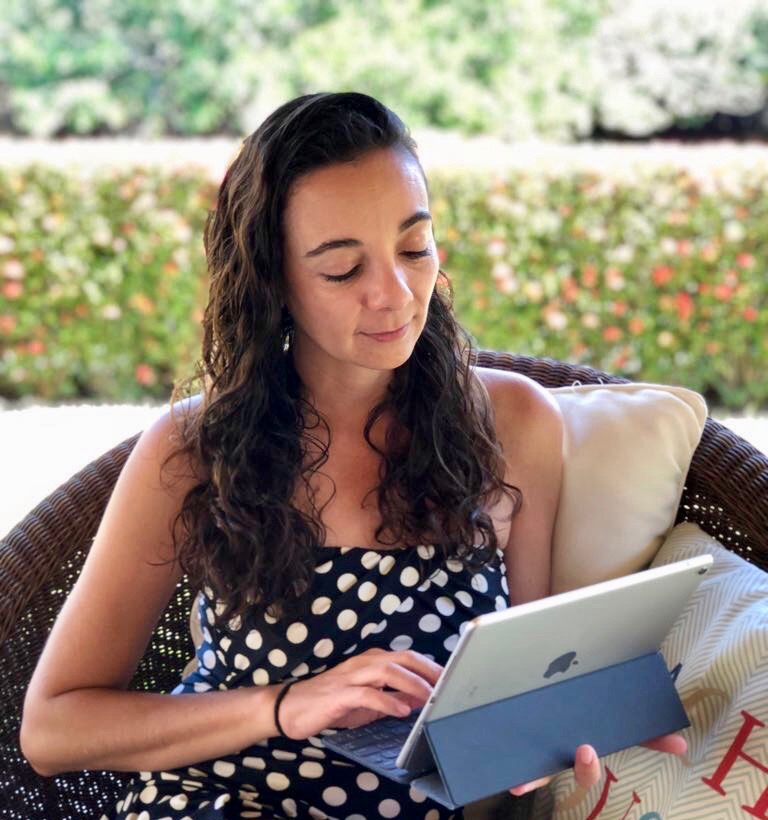 However many people are afraid of filing their own taxes and if you've never done it before it can feel like a daunting process.
To help you get over that fear I am tackling some of the biggest myths around filing your own taxes.
1. Filing your own taxes is difficult.
Contrary to popular belief you don't need to be good with numbers or understand all of the tax laws to file your own taxes. When you file with TurboTax imputing your information is so easy! By using W-2 snap & auto-fill all you have to do is snap a photo of your W-2 with your phone or tablet, verify your data and watch as your information is securely put into all the right tax forms for you. Additionally, TurboTax securely imports tax information directly from more than 1.5 million employers and financial institutions, eliminating data entry and increasing accuracy. And TurboTax coaches you step-by-step to help get your taxes done right. Just answer simple questions about your life, like "Did you get married?", "Did you buy a house?" and TurboTax will find every tax break you qualify for so you can be confident you are getting every dollar you deserve. You don"t need any tax knowledge. Plus, TurboTax takes care of all the math!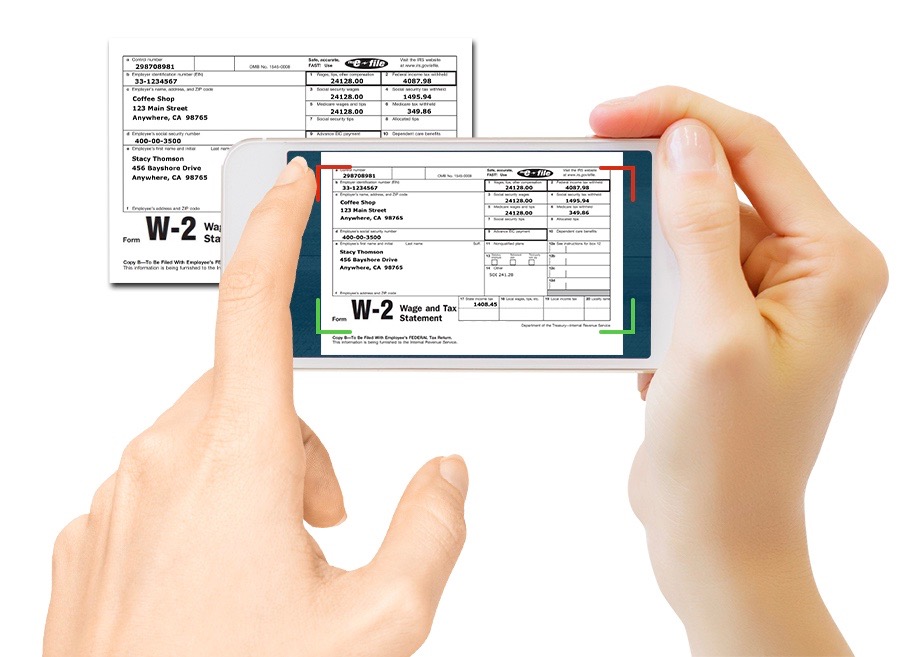 2. You need to hire someone to file your taxes.
Many people fear that they will make mistakes if they file their own taxes or that they will get audited. First of all, let's clarify that filing your own taxes in itself raises no red flags for being audited. When you file your own taxes with TurboTax you are filing your own taxes, but you are not doing it alone.
TurboTax's ExplainWhy provides you with easy to understand and short explanations and information of what refunds you are getting and why, so you understand what is going on every step of the way and know that your tax return is being done right. With TurboTax you can also get a jumpstart on your taxes by simply snapping a photo of your W-2 with your phone or tablet and watch as your information is securely put into all the right tax forms for you.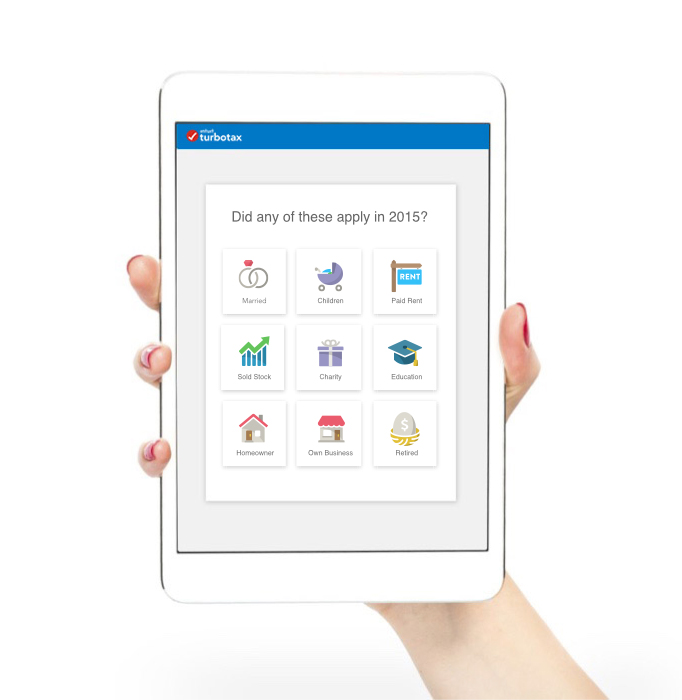 3. Filing your taxes is expensive.
Filing your taxes doesn't have to be expensive. When you file with TurboTax you get the best of both worlds: you're filing yourself and saving money and you have the support of tax experts leading you through the process and answering your questions! The best part is that TurboTax offers a maximum refund guarantee.TurboTax searches over 350 tax deductions and makes sure to find every tax deduction and credit you qualify for to get your biggest tax refund, guaranteed.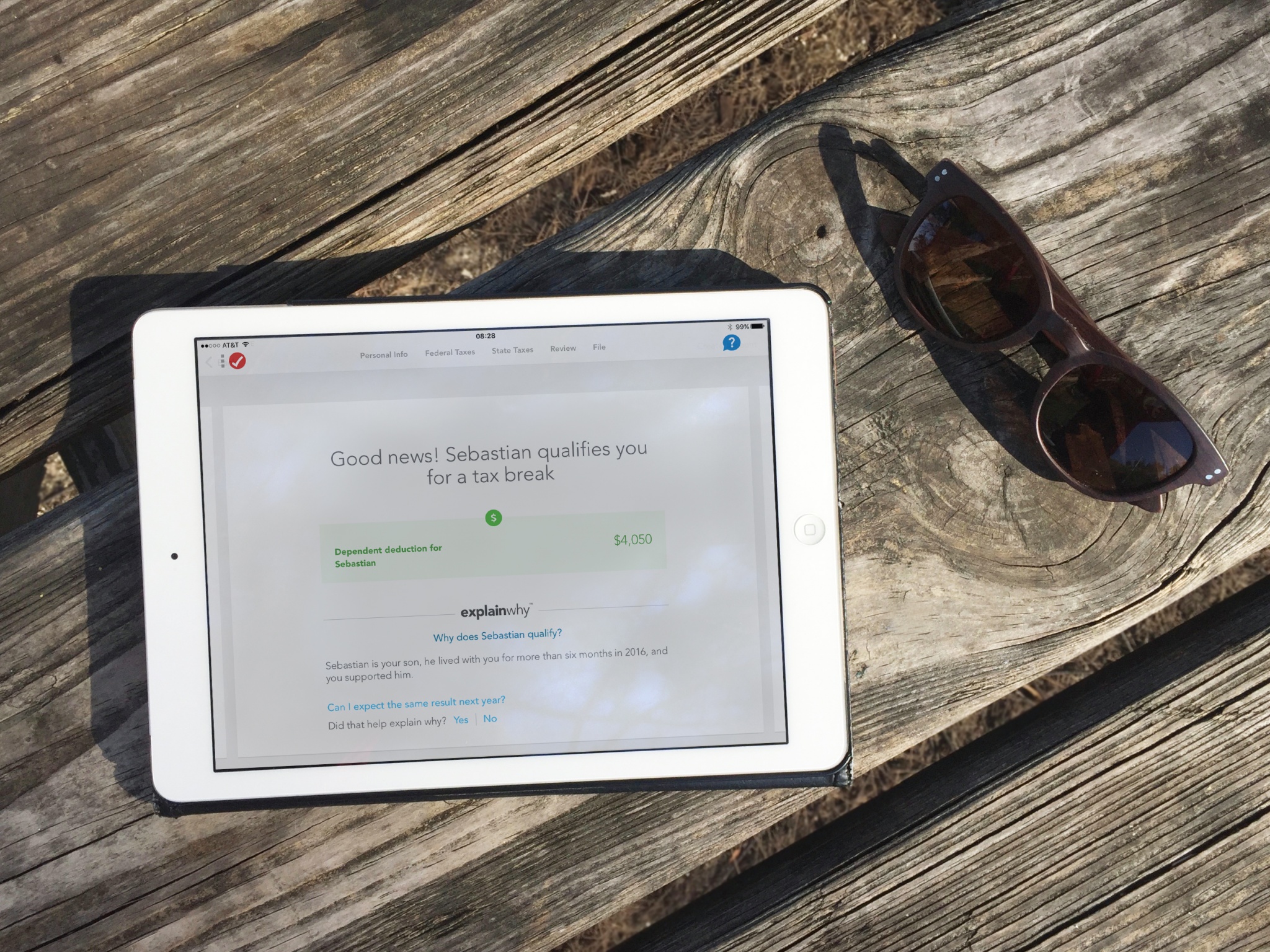 4. Filing your taxes takes too much time.
Yes, it's true that before diving right into filing your taxes on your own you need to make sure that you have all the information you need and that everything is in order. I keep a spreadsheet with all of my earnings and expenses and update it monthly so that when tax time comes I am prepared and have everything in one easy to access place; this makes things smoother and easier. This is the case whether you are filing taxes yourself or hiring something as you will have to provide all of the information anyway. So filing your own taxes doesn't really take that much more work or time than if you were hiring someone to file for you.
5. Filing your own taxes means you won't have the support of an expert.
With SmartLook from TurboTax you have access to a live tax expert who will help you figure out all of the deductions and credits that you are entitled to so that you can get your maximum tax return, guaranteed! I really love how the tax experts will guide you through the process and answers your questions by drawing on your screen to get you the answers you need, making it such an easy process. And TurboTax has bilingual experts available, so you can communicate with them in English or Spanish or even Spanglish (which is usually my language of choice). The bilingual expert talks to you through one-way live video so you can actually see them and have a conversation with them (don't worry they can't see you) and you don't have to deal with a chat or worry about writing your questions and reading the answers. Knowing that you are not doing this alone makes all the difference and TurboTax is the only tax filing service that lets customers connect in real time with CPAs and Enrolled Agents via one-way video. With TurboTax you are not alone when filing your taxes!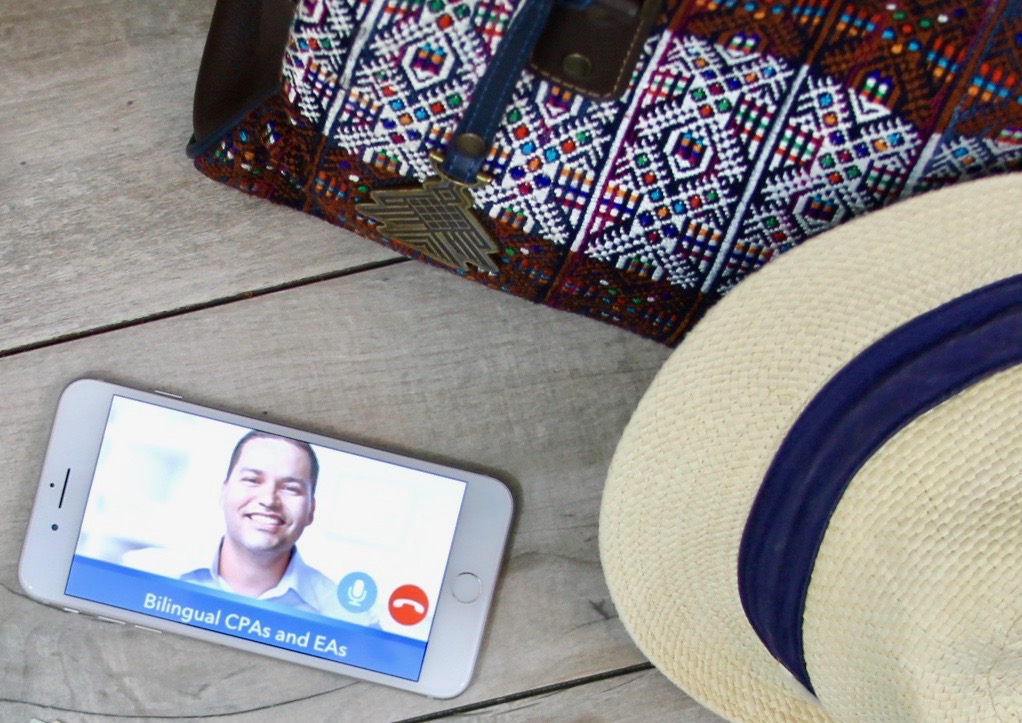 TurboTax Live is a new tax prep experience that provides you with the opportunity to connect to a live tax expert on your screen to ask questions as you file your taxes. Before filing, you can even talk with a CPA or EA for live tax advice and a one-on-one review of your return right on your screen. Your tax expert can make any necessary changes, so you know you are not alone and you can have that peace of mind that your taxes have been filed accurately. If your returns are signed by a TurboTax tax expert, it will be backed by TurboTax's 100% Accuracy Guarantee. If your taxes are not filed correctly TurboTax pays any IRS penalties.
I can tell you there is no better feeling than knowing that your taxes are filed. It's an amazing feeling to know that you're not only saving money but also doing something you never thought possible: like take control of your finances starting with your taxes. TurboTax gives you all the tools you need to file your taxes right and get all of the money you deserve. And once you've filed your taxes you can go back to enjoying your spring with family and friends.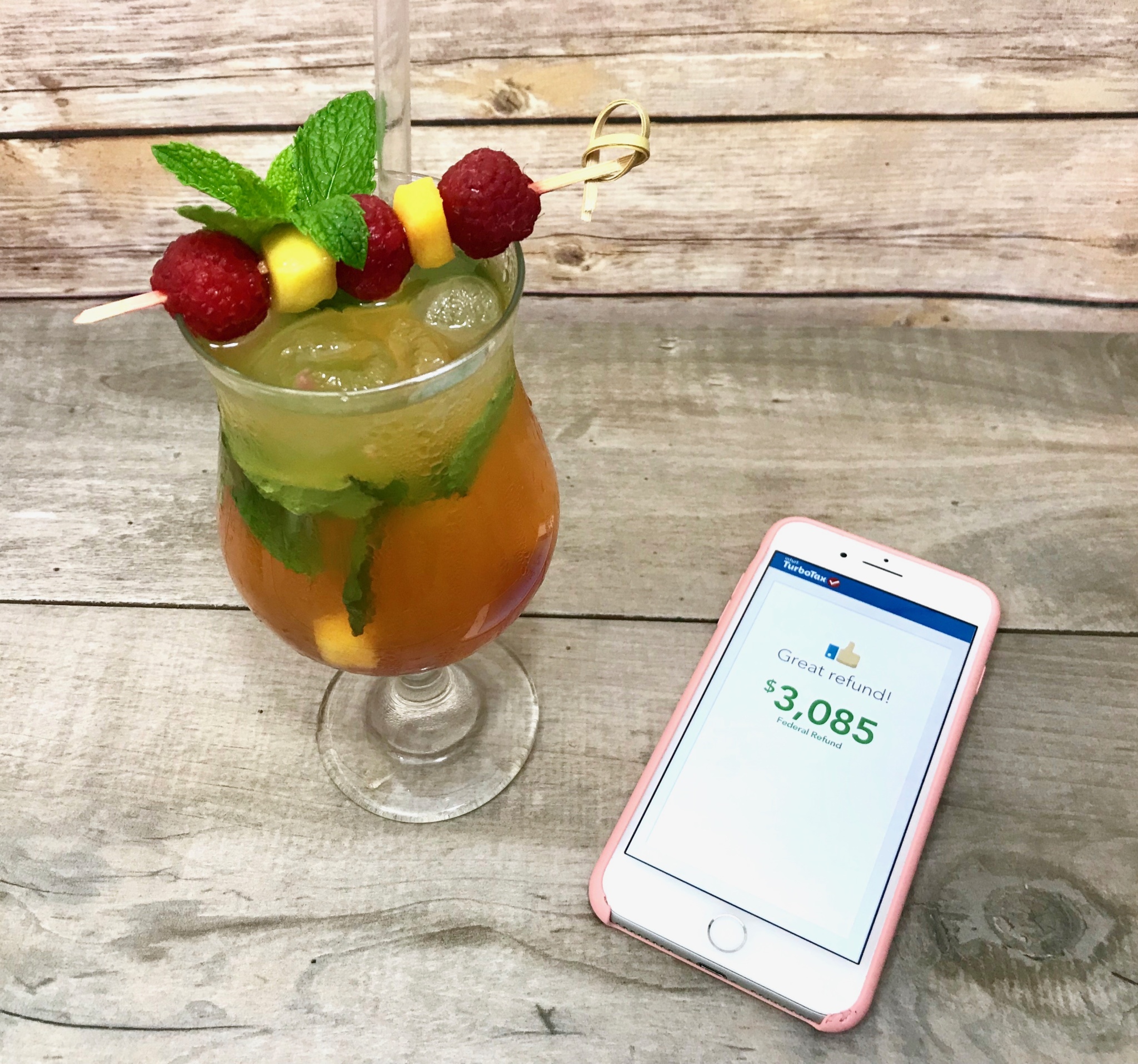 So grab your mobile device and a refreshing drink (I made myself a delicious raspberry and mango mojito mocktail), sit on a comfortable chair outside and dive right into your taxes! With TurboTax's help you're not alone when filing your taxes, so what are you waiting for? File with TurboTax and file with confidence! And pretty soon the only thing you'll have to worry about is how you're going to spend that tax refund!
This is a sponsored conversation written by me on behalf of Intuit. The opinions and text are all mine.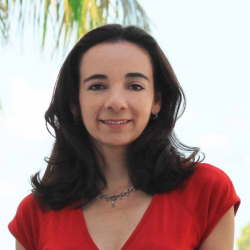 Latest posts by Paula Bendfeldt-Diaz
(see all)