Our visit to Epcot was part of a press trip however all opinions are my own and are sincere. #DisneyFamilia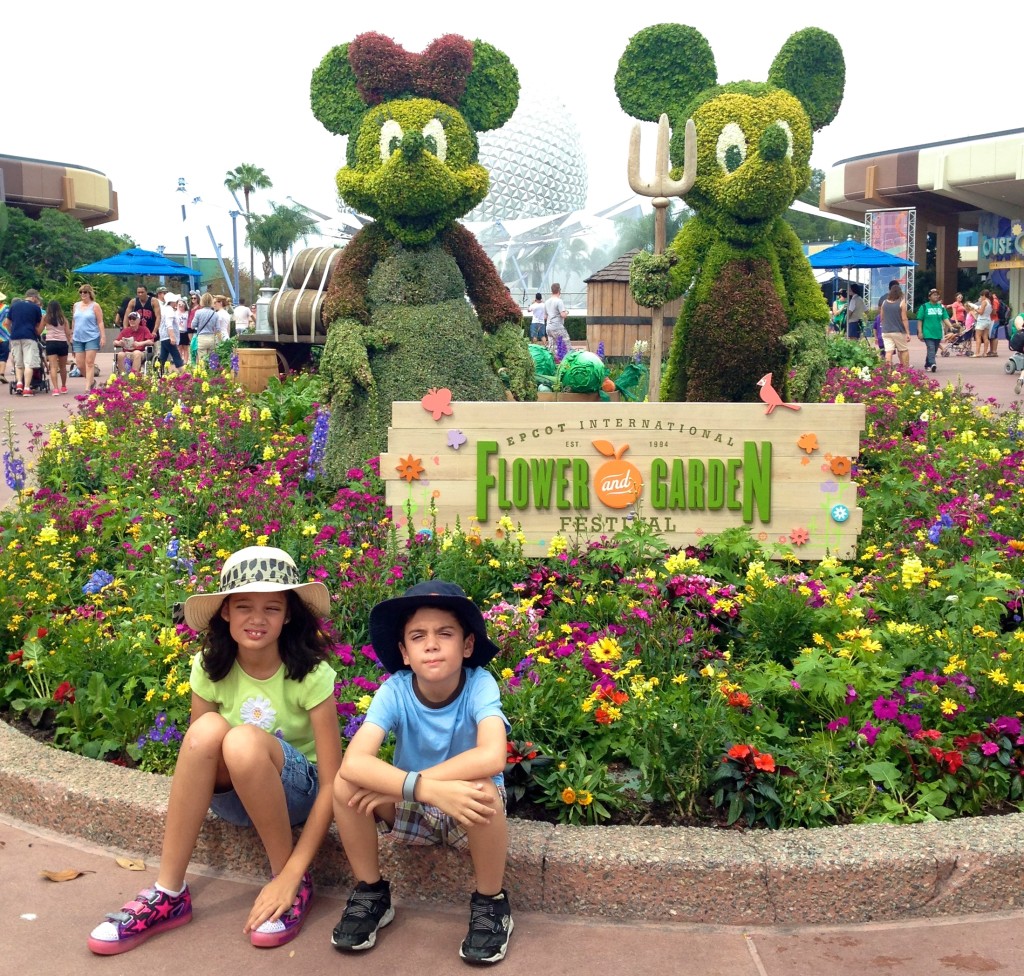 Epcot's Flower & Garden festival is a celebration of spring like no other! Not only is the weather perfect and the park looks amazing with thousands of colorful blooming flowers around every corner but there are also so many great activities, experiences and events that you will not want to miss. In 2015 Epcot's Flower & Garden Festival takes place from March 4th to May 17th and we just had the opportunity to experience it for the first time.  My kids loved it and I want to share with you our experience of this magical event.  Here are 5 reasons why kids will love visiting Epcot's International Flower & Garden Festival and why parents will want to take them!
It gives families a reason to celebrate spring, get inspired and bring spring home! Epcot during the Flower & Garden Festival can only be described as breathtaking.  When you cover an already magical place in colorful blooming flowers somethings truly wonderful happens and no one is immune to the positive effects of the beauty that you see displayed before you around every corner! Usually when we are at the Disney Theme Parks we are rushing from one ride to the next trying to do everything and see everything but during our visit to Epcot's Flower & Garden festival we literally had to stop and smell the flowers.  As we walked we would pause every few minutes to take it all in, and take photos of coarse, and we all felt happy and relaxed.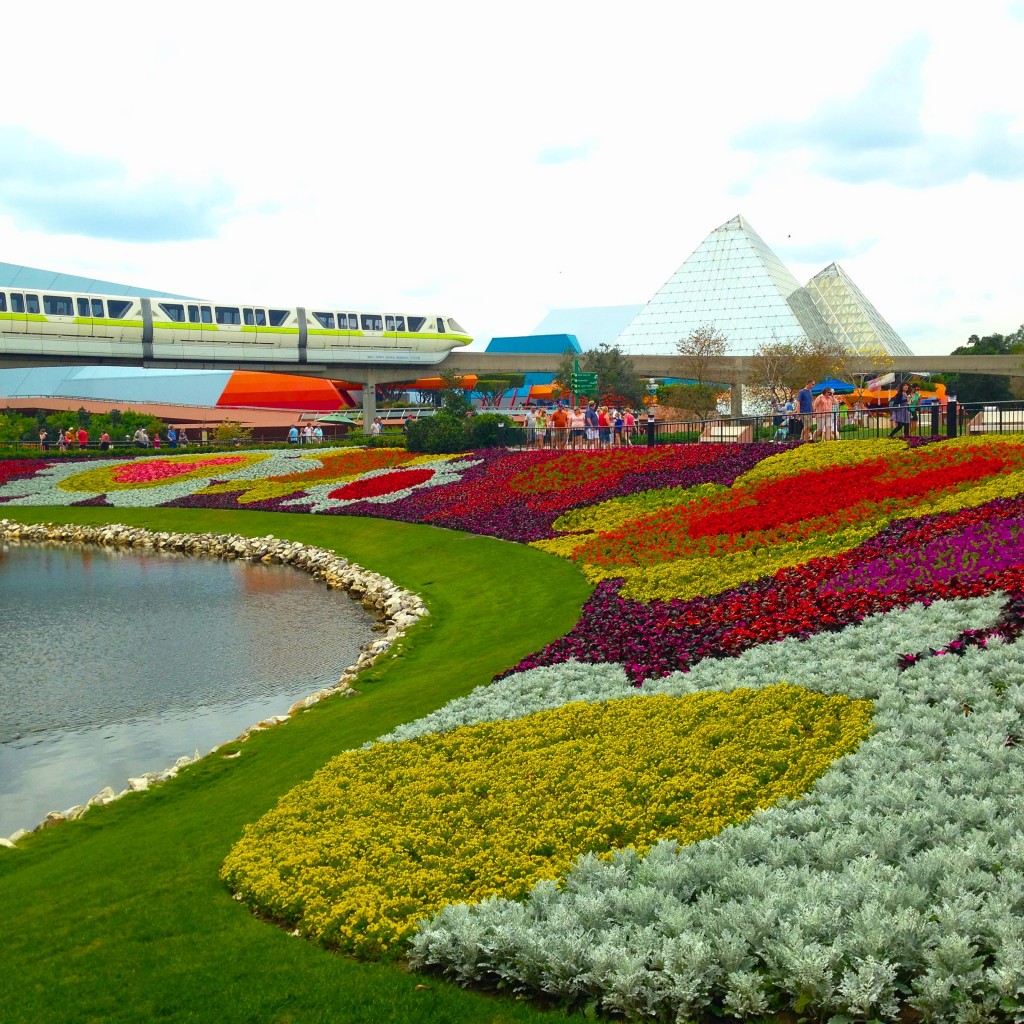 It's really like being transported to a different place, everything is green and blooming and just walking around and seeing the topiaries and the flowers gives you hope in our planet and it's beauty. We left Epcot not only feeling renewed but also with a revived passion for doing our part to make sure that our planet stays green and beautiful!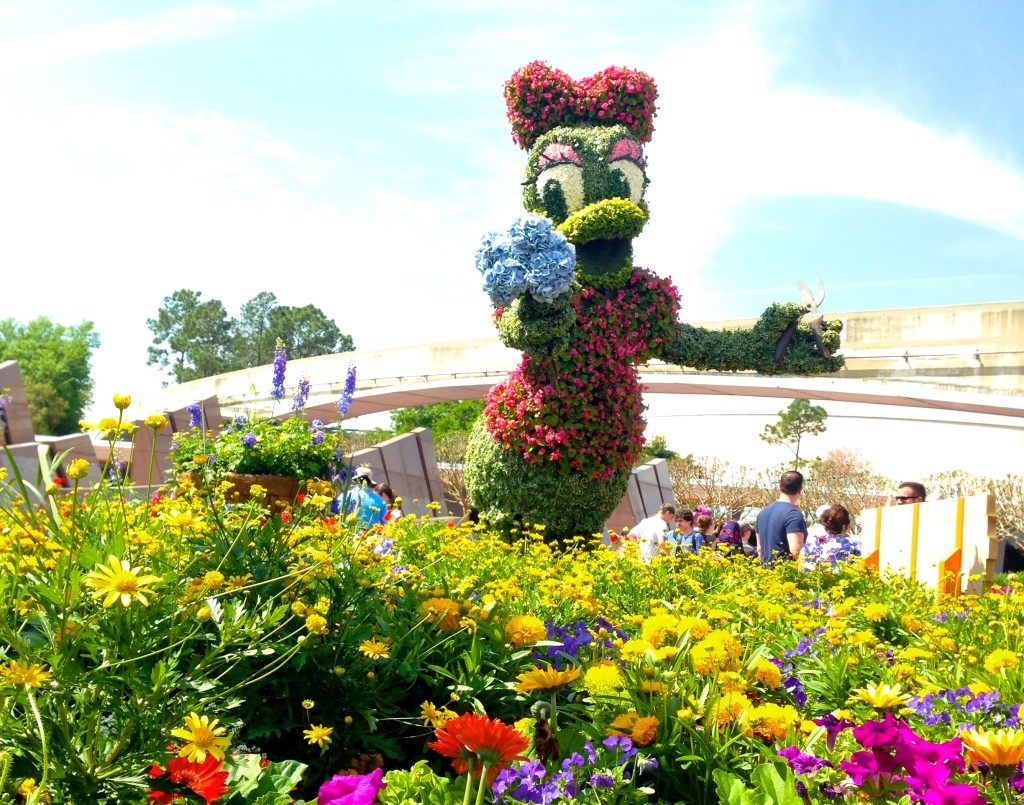 Not only that but we where all inspired to go back home and start working on our own garden. The kids can not wait to plant their own flowers and we are even planning a butterfly garden in our back yard and we got some awesome tips from garden experts at the Festival Center located between Mission:Space and Ellen's Energy Adventure.
Kids get to admire their favorite characters as living works of art.  During the Flower & Garden Festival Epcot displays more than a dozen topiaries that bring everyone's favorite characters to life in a fresh and colorful new way!  These living topiaries are real works of horticultural art and we had so much fun checking them out from Mickey, Donald and Daisy to Phineas and Pherb and Lighting McQueen every topiary was more impressive than the one before it and my kids (and let's be honest me too) where just in awe and could not believe these where all made from living plants and flowers.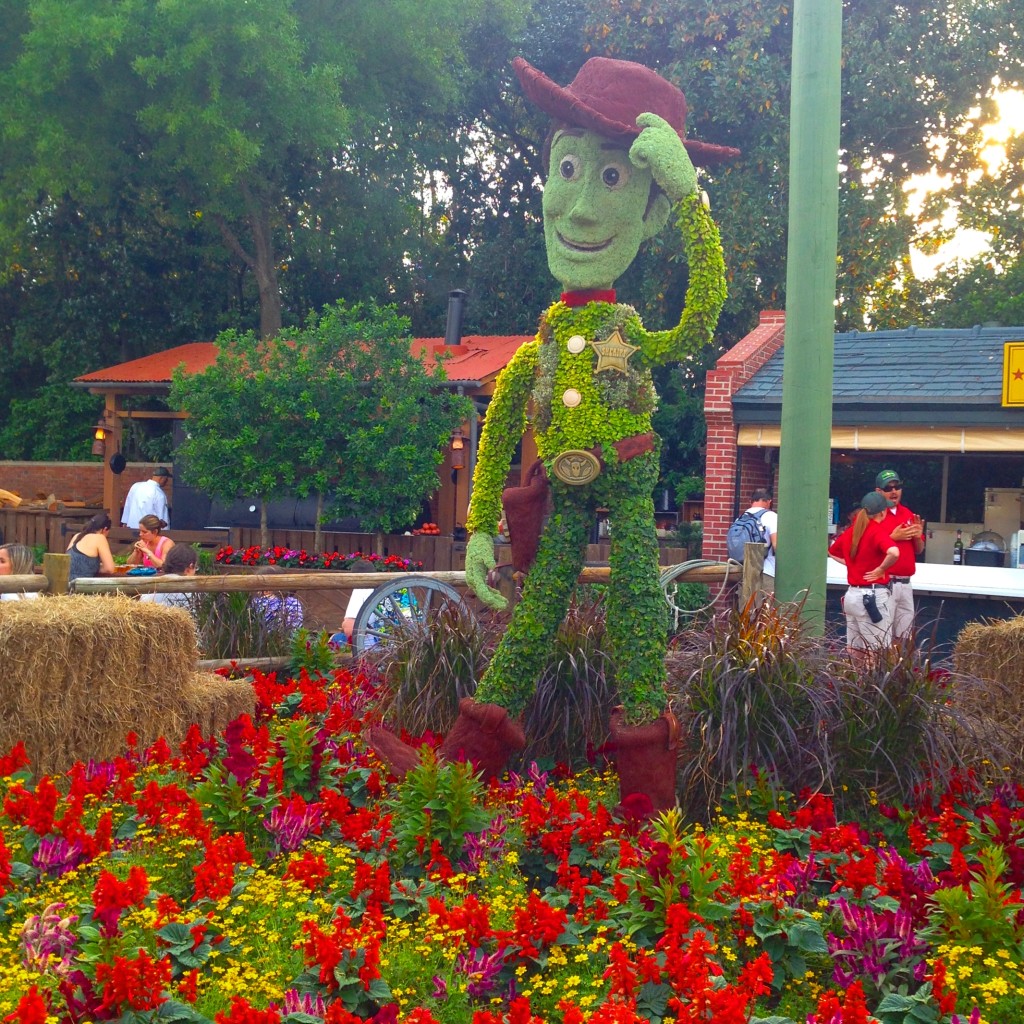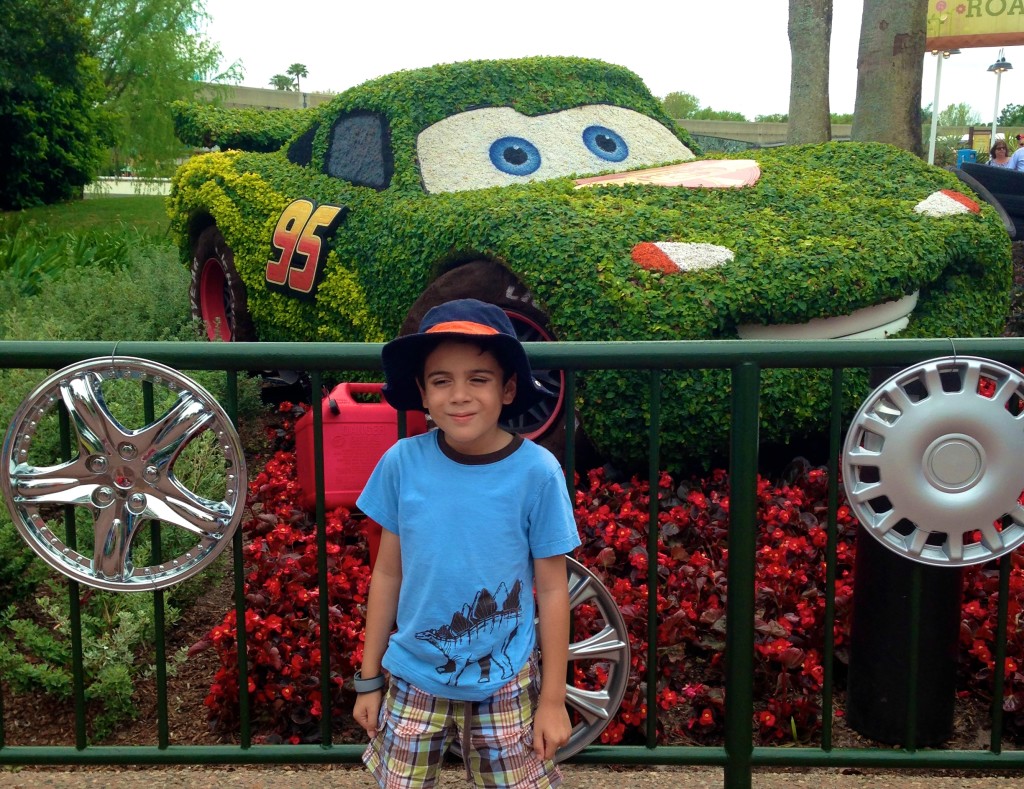 They can interact with and learn about butterflies.  Located in the Future World you will find Tinker Bell's Butterfly House. We decided to check it out and where dazzled by the beautiful butterflies. The kids loved looking for different species of colorful butterflies and learning about them . This was not only lots of fun and a memorable experience but the kids got to learn how caterpillars turn into butterflies and saw butterflies emerging from their chrysalis.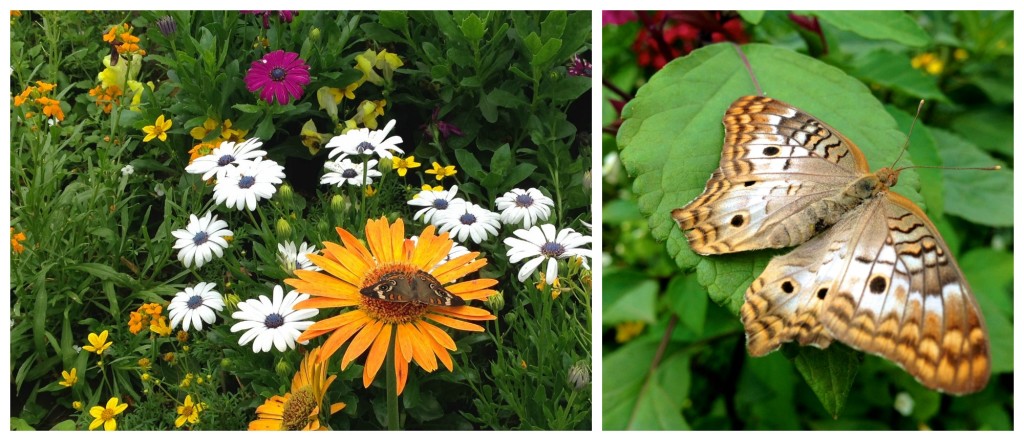 They can explore fresh flavors from different cultures.  During Epcot's International Flower & Garden festival you will find outdoor kitchens serving seasonal food and drinks from around the world.  A must stop is the Botanas Botánico outdoor kitchen located between the France and Morocco pavilions.  We where so excited to find so many of our favorite Latin American dishes and drinks there including ceviche, chachapas, arepas and my kid's favorite dessert: Tres Leches!  If you are craving the best tacos north of the border head to the the Jardin de Fiestas near the Mexico pavilion for some taquitos al pastor. My kids loved the veggie quesadillas and flan de queso con chocolate while we took a break sipping a delicious blueberry pomegranate margarita. You can also enjoy delicious dishes prepared with fresh, locally grown Florida ingredients at the Florida Fresh outdoor kitchen, let your taste buds explore the flavors of Asia at the Lotus House and Hanami outdoor kitchens, indulge with some french inspired culinary creations or get a taste of Marrakech. With over 10 outdoor kitchens there is something for everyone!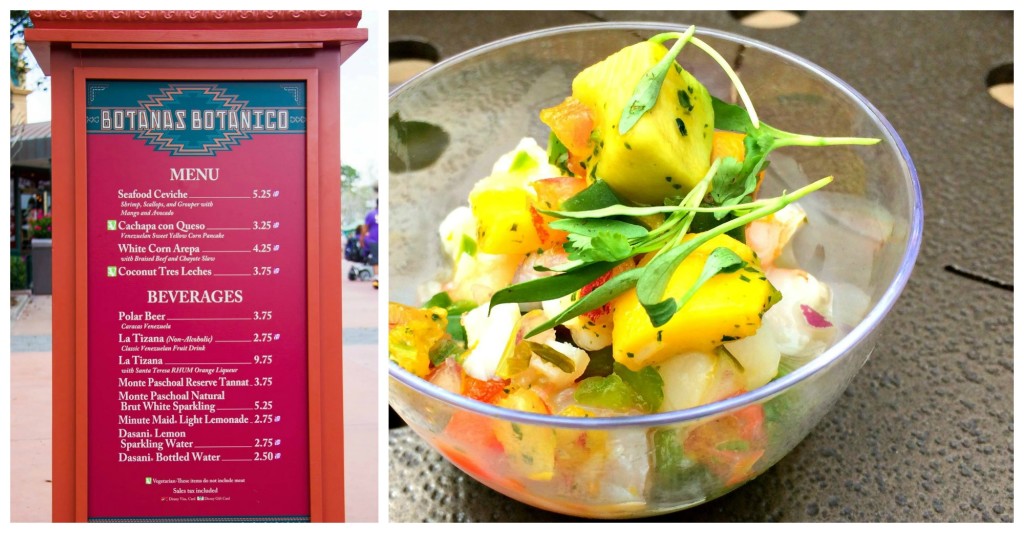 My kids are very picky and when we go to the parks we usually stick with chicken nuggets but having so many choices, many of them foods they know and love and that are tied to our Latino culture was such a delicious treat. Seeing foods from other countries at the outdoor kitchens sparked their curiosity and not only had them thinking about what people eat in different countries but they where willing to try a few new things. The outdoor kitchens where so convenient; no need to go and sit down at a restaurant and you could just grab a ceviche, try a frushi (fresh fruits wrapped in raspberry coconut rice!) or a spring roll or treat yourself to a sweet macaroon and keep going!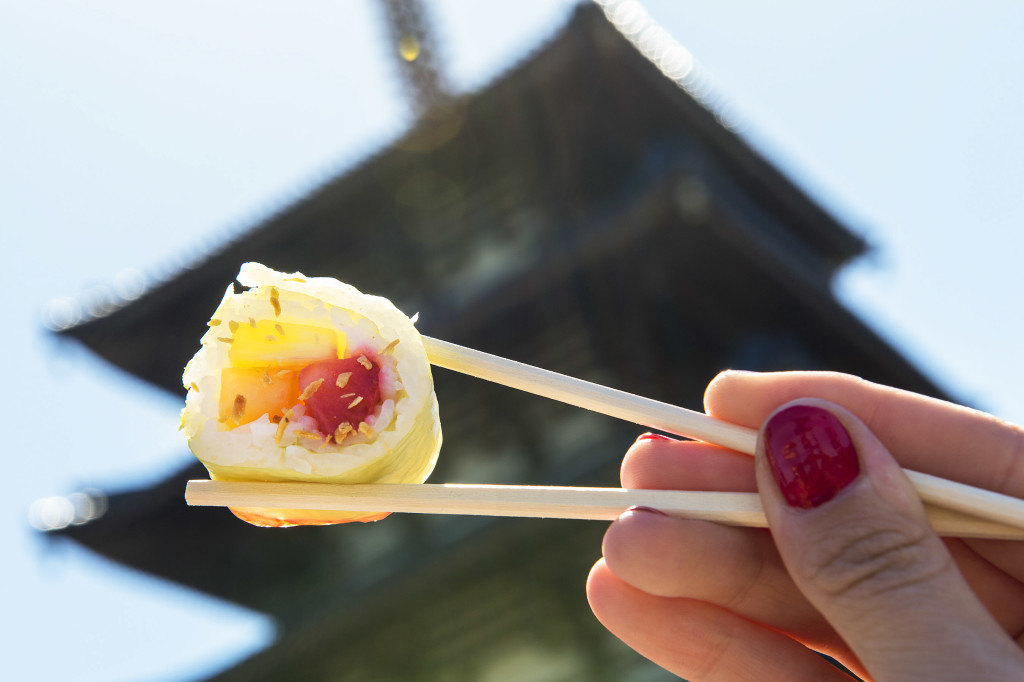 They can rock to the beat of the music at the Garden Rock Series concerts. The Flower & Garden Festival offers a wide array of live musical performances that take place on stage at the American Pavilion on Fridays, Saturdays and Sundays.  My kids love live music and after a day of excitement at Epcot's Flower & Garden Festival sitting for a while to take a brake and listen to live music gave us all renewed energy as we danced to the rhythm of En Vogue's music.  The Epcot Flower & Garden festival has an amazing lineup of artists, you can check the show dates and times HERE.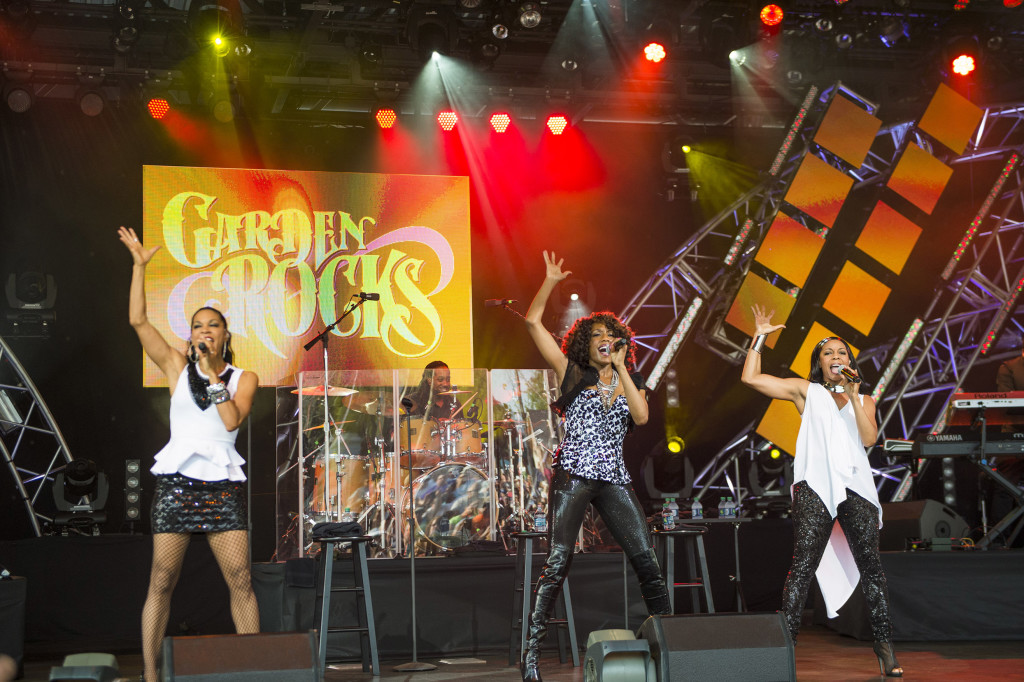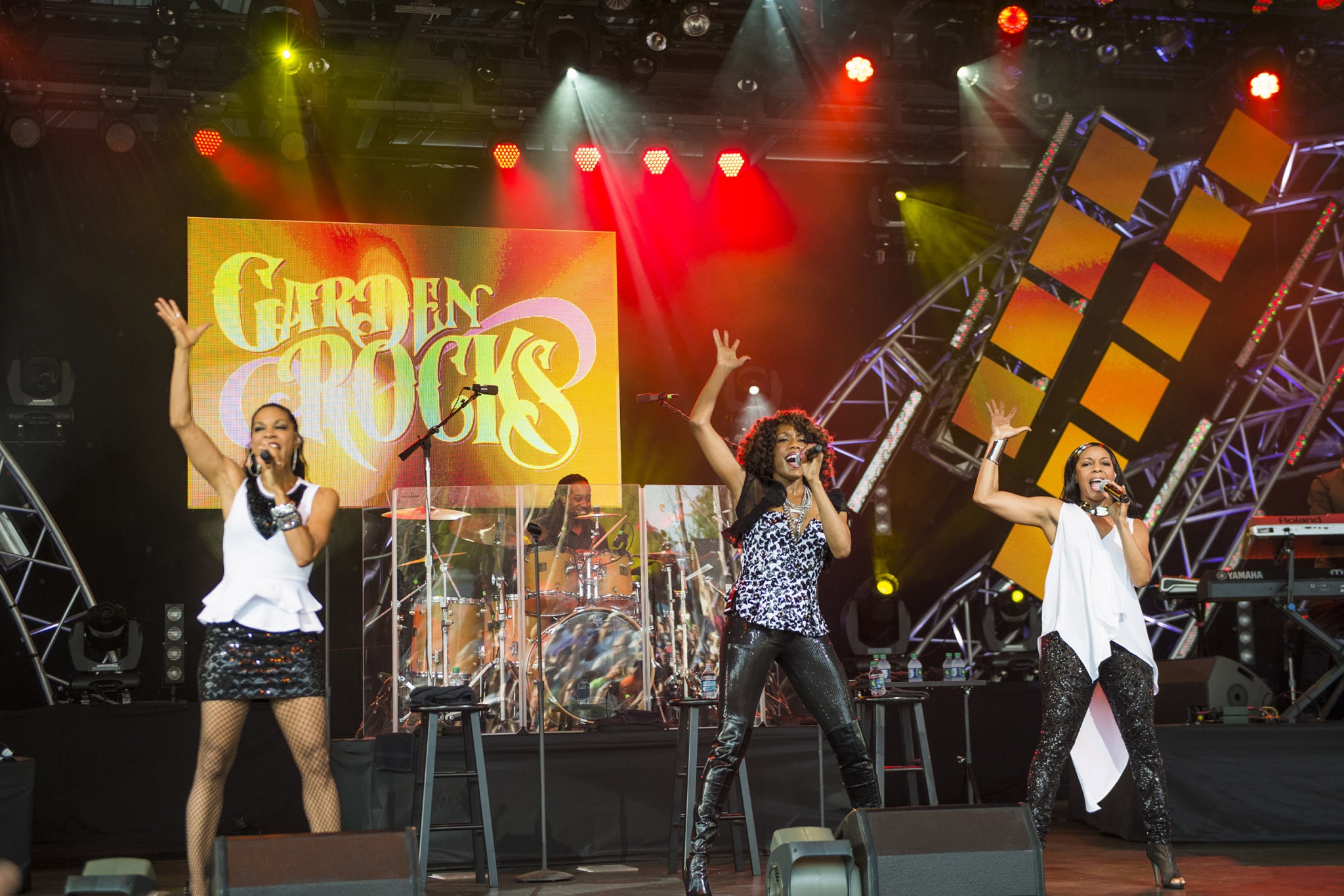 You can check out the Disney World Resort website for more information about the Flower & Garden Festival, an event that the whole family will love. The 2015 Flower & Garden Festival ends on May 17th so don't miss it!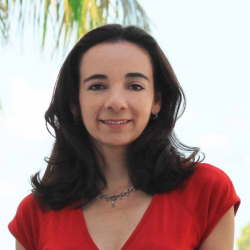 Latest posts by Paula Bendfeldt-Diaz
(see all)