This shop has been compensated by Collective Bias, Inc. and its advertiser. All opinions are mine alone. #PurinaNextSteps #CollectiveBias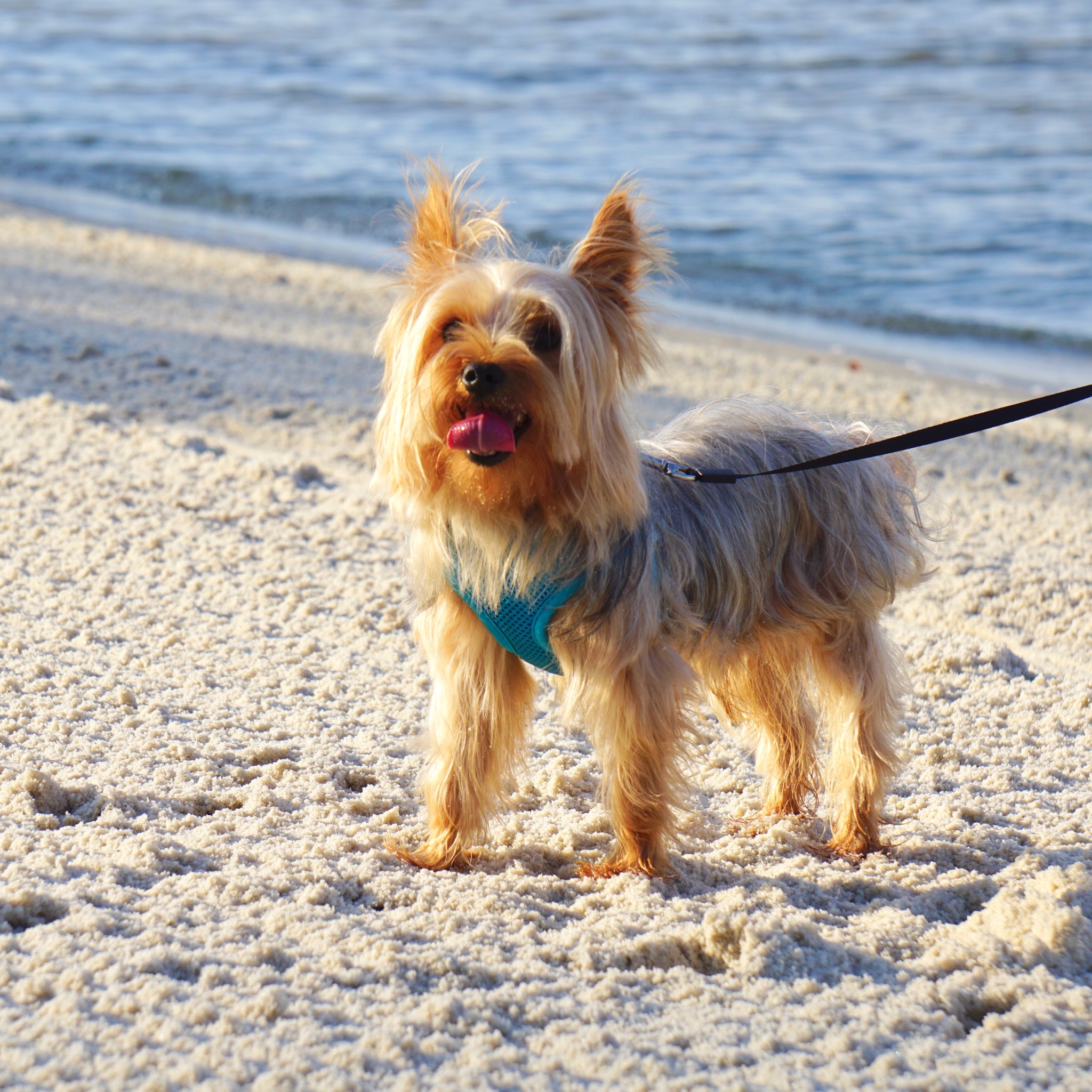 Our dog Mickey is part of our familia. He's a spunky little guy who loves to explore and loves adventures just as much as we do. From chasing birds in the back yard to walks on the beach he's always in search of something new. We love taking him on road trips and to the beach or the park.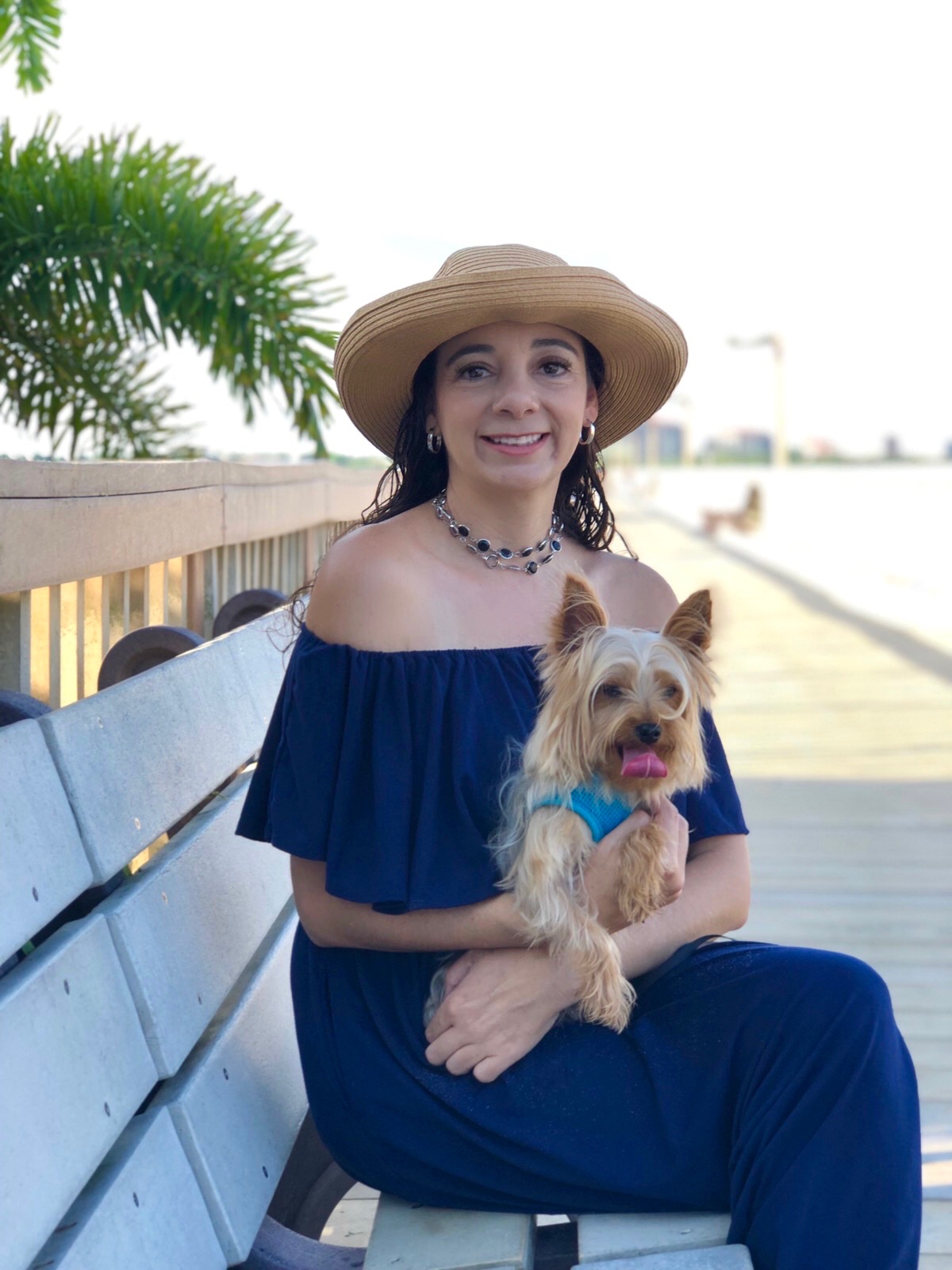 As he transitions into adulthood, he just turned 3 years old, we want to make sure that we give him a dog food that contains the nutrients that will support his changing needs.
After much research and trying a few different dog foods we chose Purina® ONE® Smartblend True Instinct Turkey and Venison dry food and Purina® ONE® True Instinct Tender Cuts wet food. He loves it and we are so happy to see how active and healthy he is. You can read more about these and other Purina® dog foods and find the one that is right for your on the Walmart website here.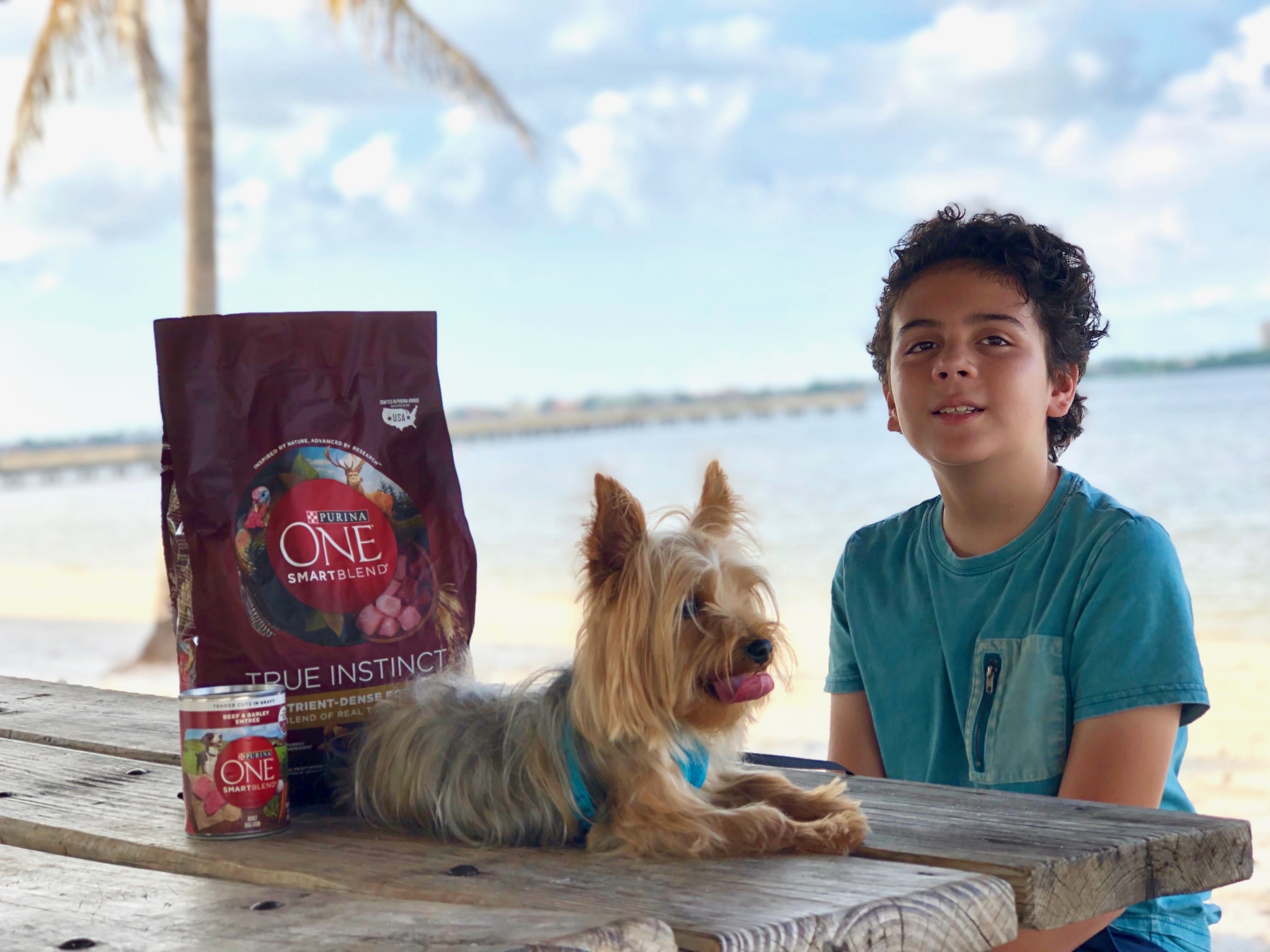 5 Steps for Choosing the Right Dog Food
Every dog is different and not every dog food is ideal for every dog. That is why I wanted to share some tips for finding the right food for your dog.
Get to know your dog
There are lots of things to take into consideration when looking for the right food for your dog. It's important to take into account not only your dog's age and breed but also his personality. Is he a puppy or an older dog, is your dog active or more laid back?
Figure out your dog's nutritional needs
Find a dog food that has been created for your dog's specific nutritional needs. For example, if your dog becomes old, you can't provide him with the food you gave him when he was just a puppy. Look for the best canned dog food for senior dogs to ensure proper nutrition for your furry friend.
Mickey's nutritional needs are very different from those of our older dog Sally. He's transitioning into adulthood, he just turned 3. He's a very active and energetic little guy who loves to play and jump while Sally's favorite pastime is napping.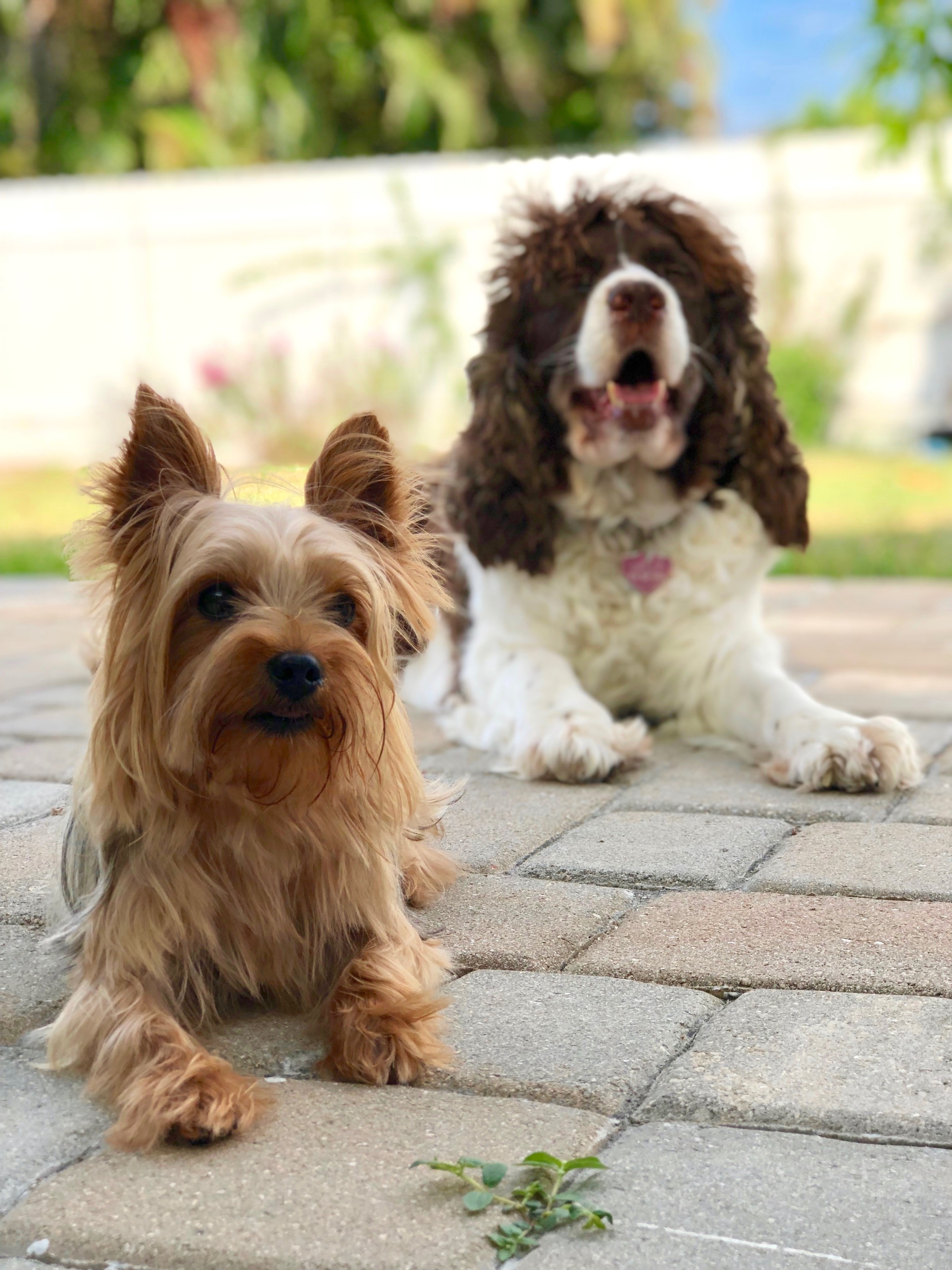 Choose dog food from a company you trust
We chose Purina® because they are passionate about pets and about supporting the community. But most importantly, we chose Purina® because they are committed to quality and exceed in their safety standards. They are always innovating and making nutritional breakthroughs so that they can advance the lives of pets.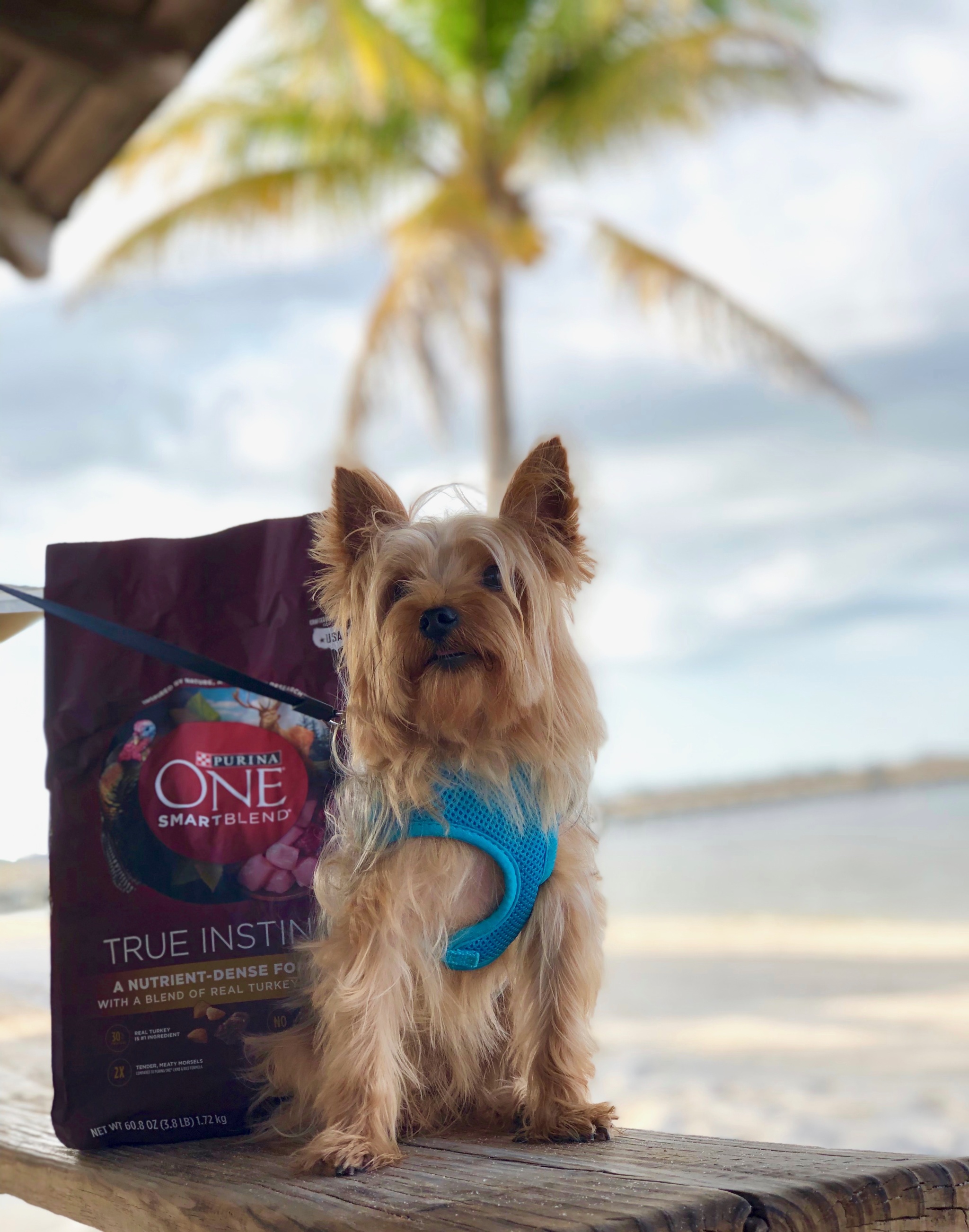 Ease your dog into a new food and look for positive changes
If you've decided to try a new dog food it's important to make the change gradually in order to avoid digestive upset. A great way to do this is to slowly increase the amount of new food while you decrease the amount of old food over a period of 7 to 10 days.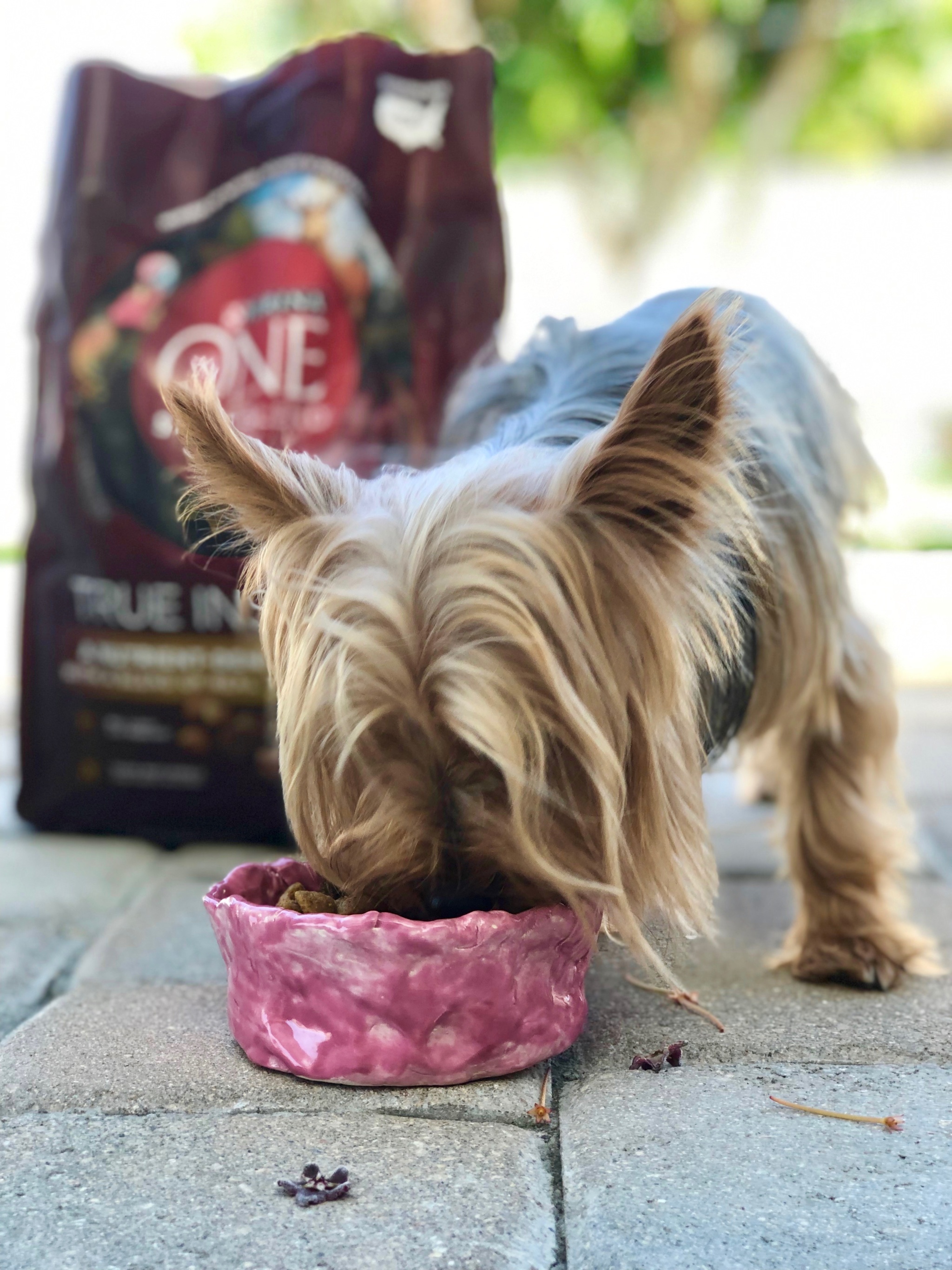 Once your dog has started on the new dog food pay attention to any changes in his mood, appetite, and appearance. A couple of months ago I wrote about how we took the Purina® ONE 28 day challenge. We were really impressed with the changes we saw in Mickey, from brighter eyes and a shinier coat to an increase in energy and playfulness. You can check out our experience with the Purina® ONE 28 day challenge here. You can sign your dog or cat up to take the 28 day challenge on purinaone.com and receive $3 off coupon.
Keep things interesting
Offering your dog foods with different textures, shapes, and taste is a great way to keep your dog excited about mealtime. That is why we also give Mickey 
Purina® ONE® True Instinct Tender Cuts wet dog food. Sometimes we will mix it with his dry food and other times we don't.
Make sure that you're mixing foods that are similar, ideally the same brand and same general formula. That is why we give Mickey dry and wet dog food from the Purina® ONE True Instinct line of dog foods.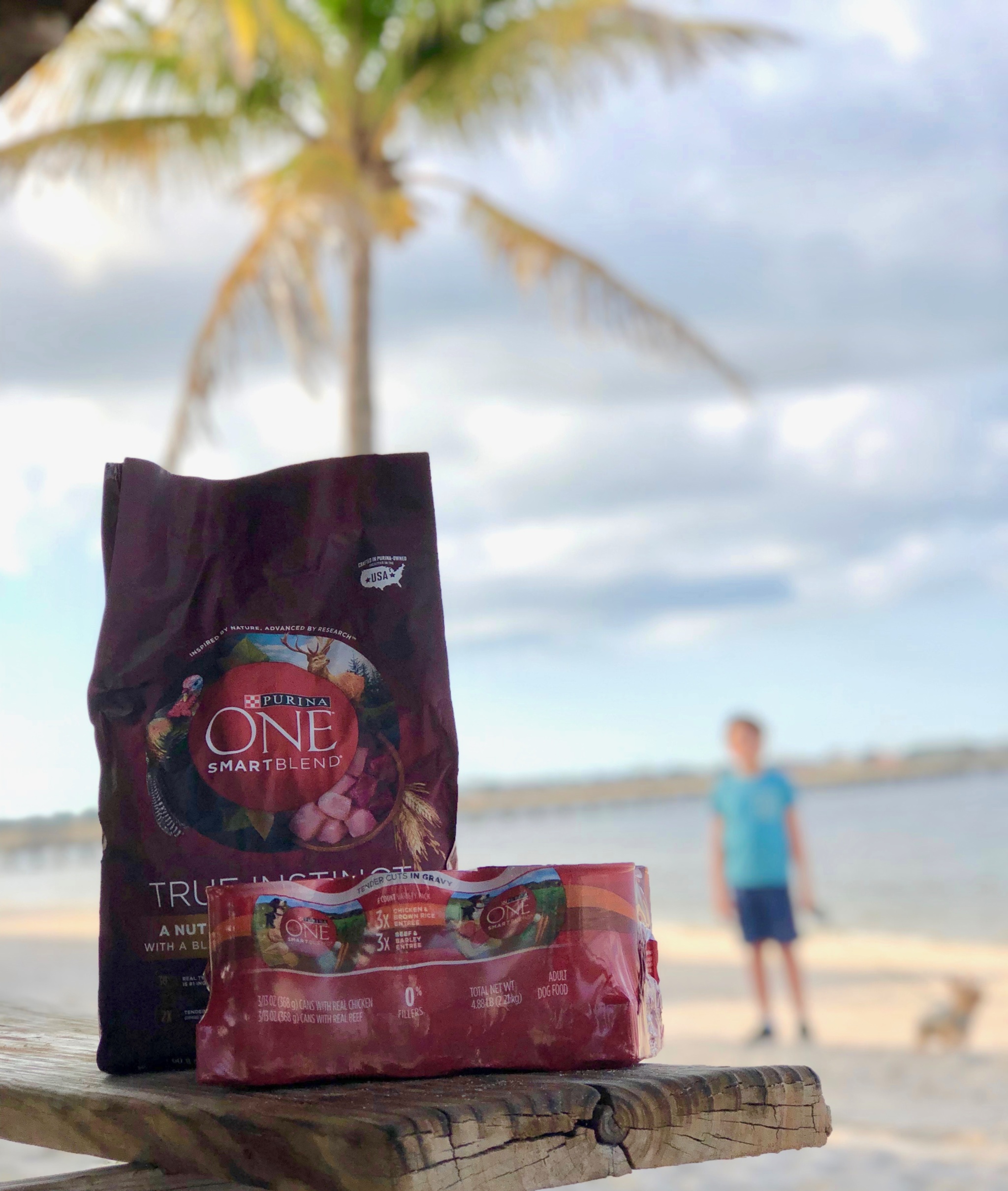 We do everything we can to let Mickey know how much we love him and that he's an important part of the familia. Recently my daughter had to do a clay art project at school and she chose to make a food bowl for Mickey. It was such a sweet gesture and I was so proud of her because she is growing into a sensitive, caring and sweet teenager.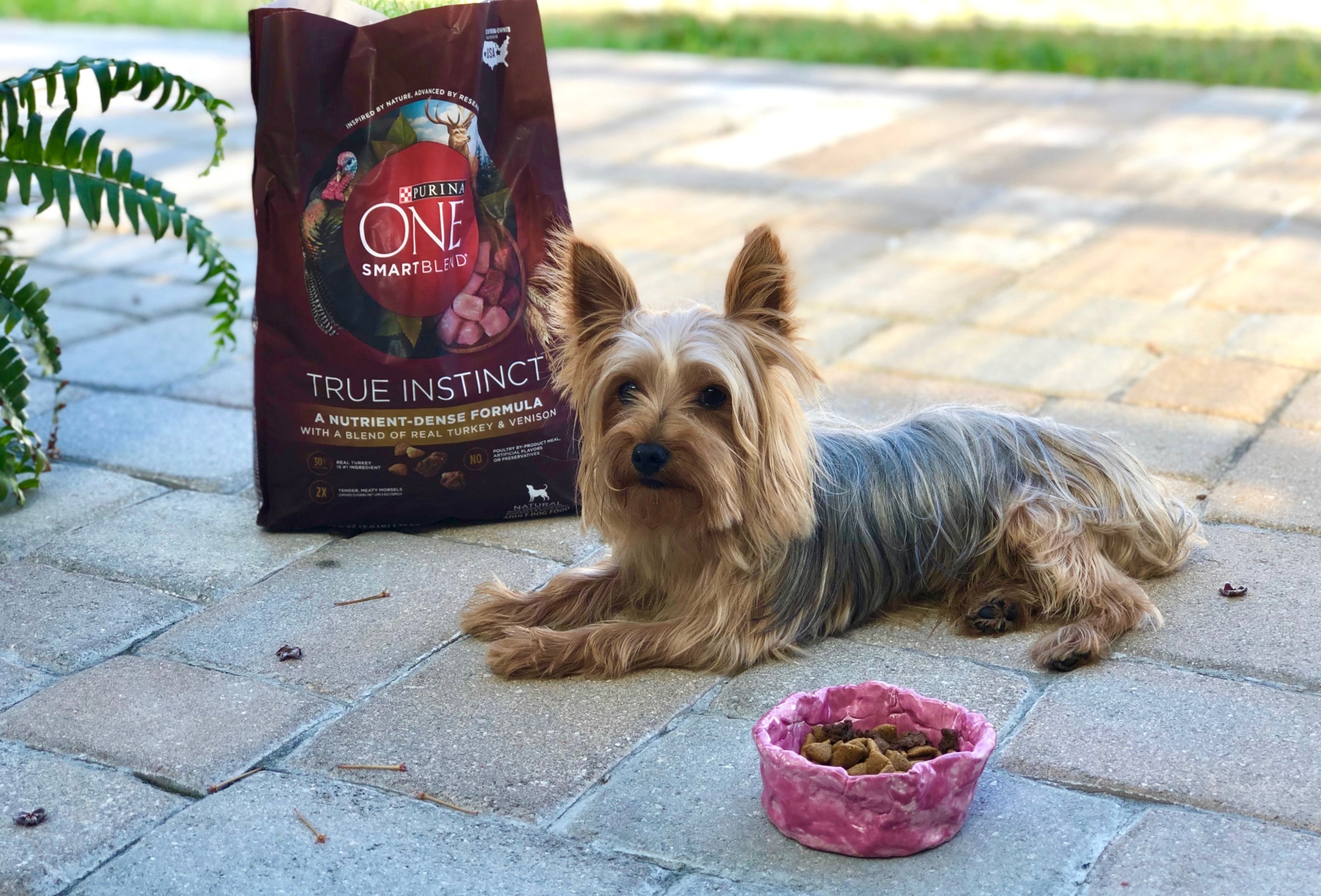 Feeding Mickey the right food for his nutritional needs is important to us. We feel good about our choice because we know that Purina® ONE is dedicated to supporting the lifelong potential of your pet. Mickey loves Purina® ONE and we love to see him happy.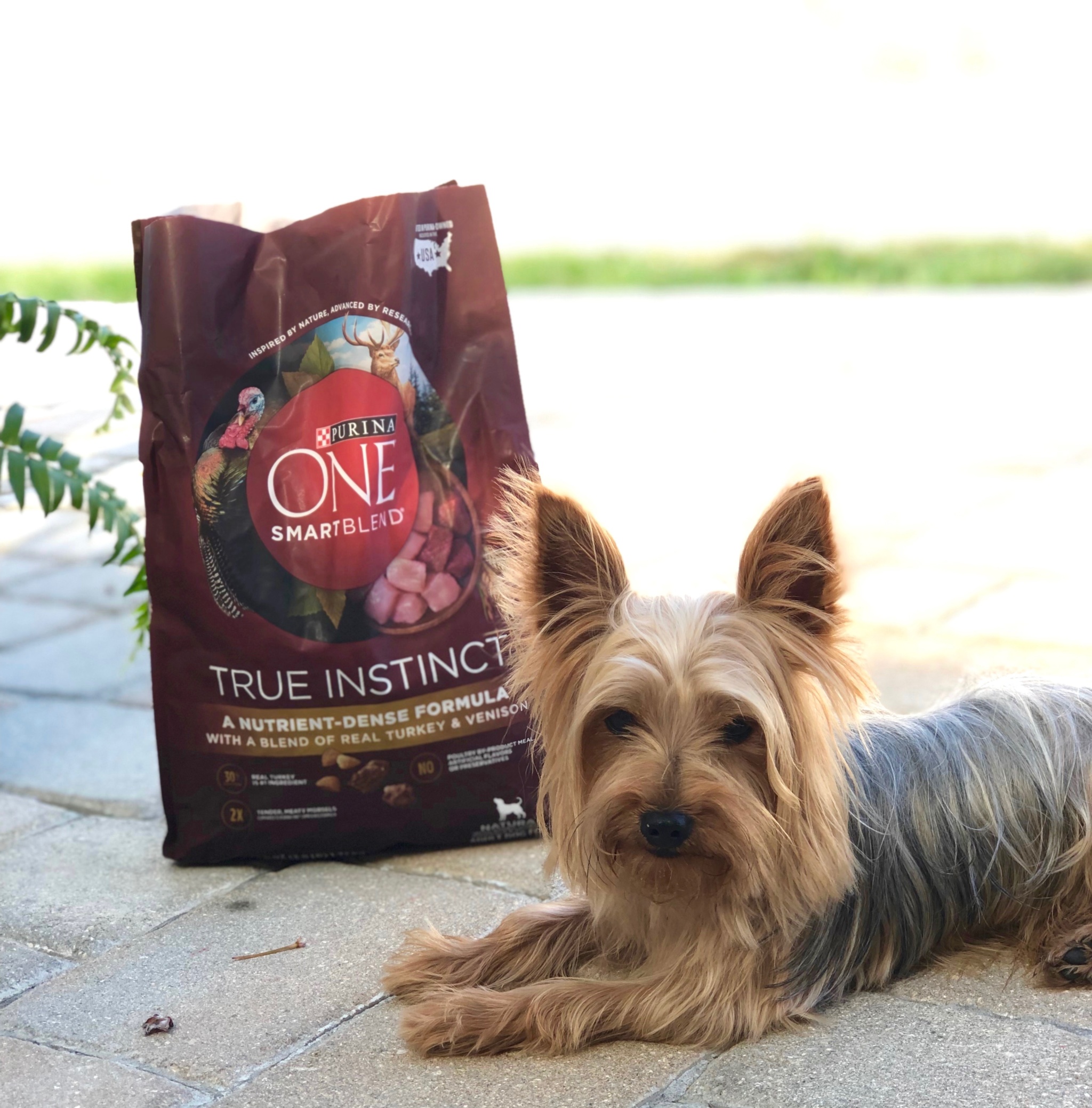 We always buy Purina® ONE at Walmart because it's not only convenient but also affordable. We love that we can find everything we need for both Mickey and Sally at Walmart, from their food and treats to toys to keep them busy and happy and away from chewing something they're not supposed to.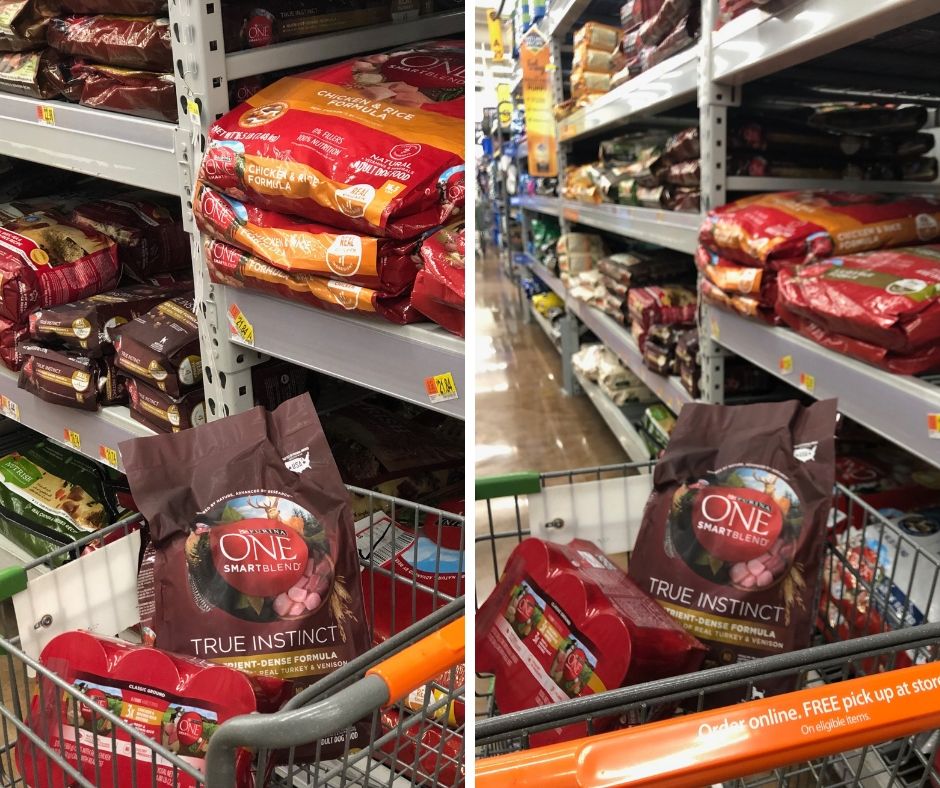 You can get more information about the Purina® dog foods and how they fit your dog's nutritional needs so you can find the right one for your four-legged friend on the Walmart website here.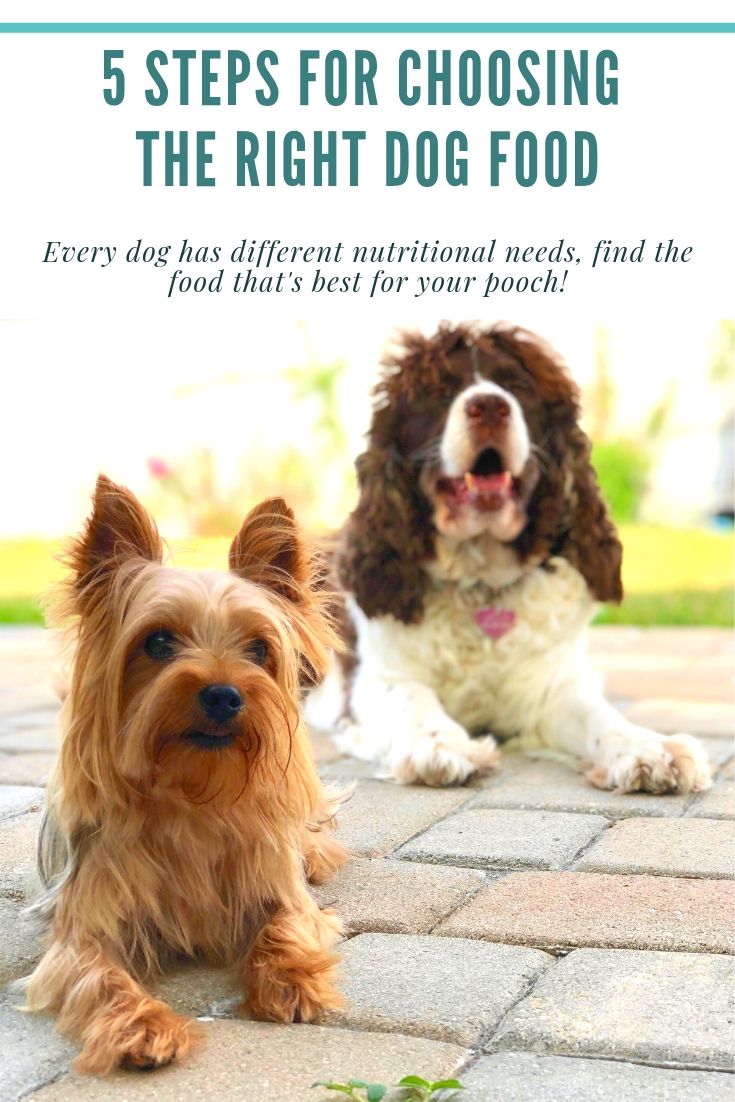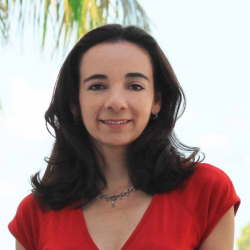 Latest posts by Paula Bendfeldt-Diaz
(see all)